The shift from the internal combustion engine to the electric motor has really gathered pace in the past 12 months. The move by the automotive industry to focus on EV and reduce investment on petrol and diesel engines has effectively confirmed we are witnessing the swan song for fossil fuel powered new cars. While many of us petrolheads might mourn this moment, there are some EV cars that stack up well, especially when it comes to EV Top Trumps, which has been complied by LeaseCar UK. The full results of their survey can be found on the LeaseCar UK website.
One huge advantage EV has over the internal combustion engine is instant torque and power. The sonorous sound of a smooth straight six of a mighty V12 might be gone, but that experience is replace by one of blistering acceleration. And if that can help replace the emotional loss of the sound of an engine, then all isn't lost.
Indeed Take to the Road is no stranger to EV having featured and driven a very swift classic Electric Beetle back in 2016. A lot has changed since then and the push towards full electrification has really charged forward, pun intended. But when it comes to EV Top Trumps which modern electric car wins?
Hyundai Ioniq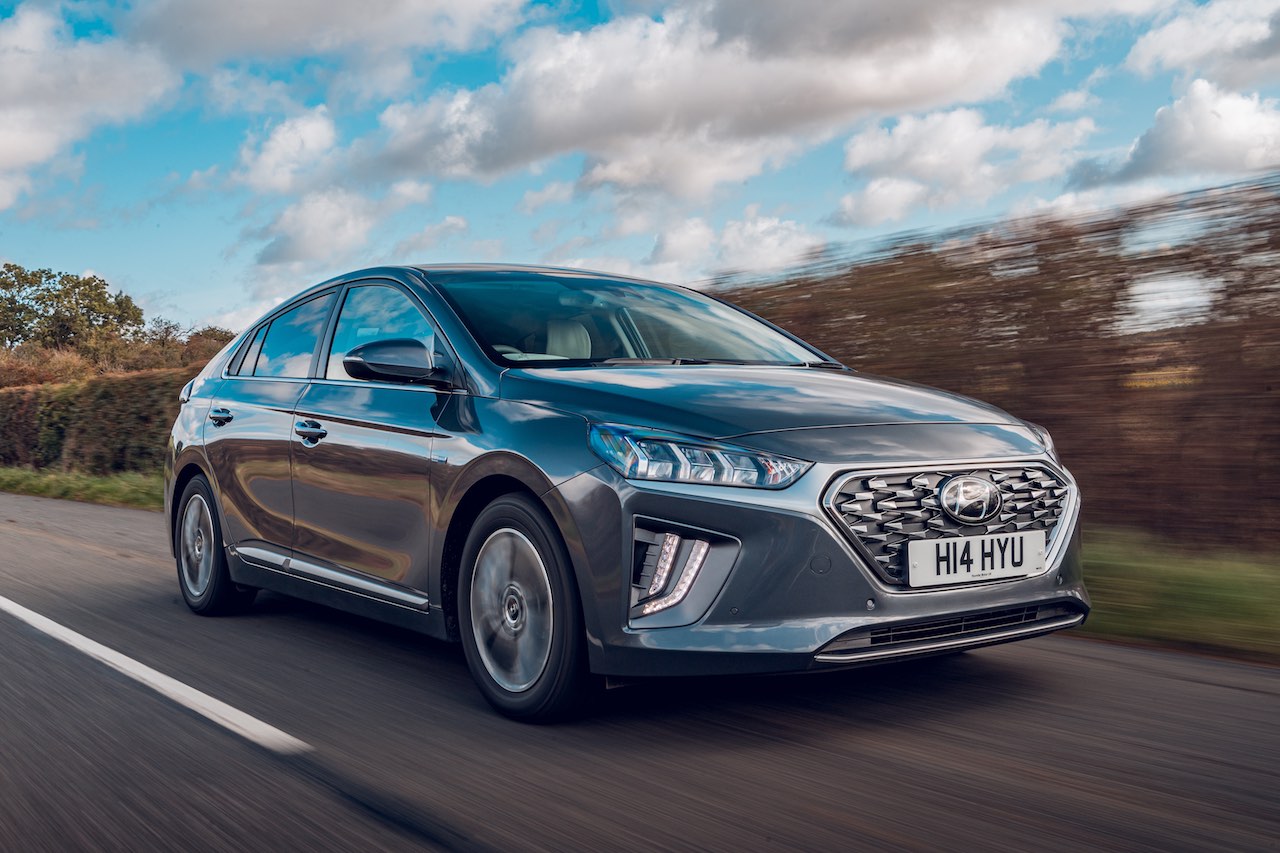 The automotive world was treated recently to the exciting new Hyundai Ioniq 5, which is a cool redesign of the current model that has become a common sight on UK roads. The current Ioniq is a worthy pick thanks to its practical design and decent range of 193 miles. But with 136BHP its power is not exactly as high or as exciting as you'd expect.
Kia e-Niro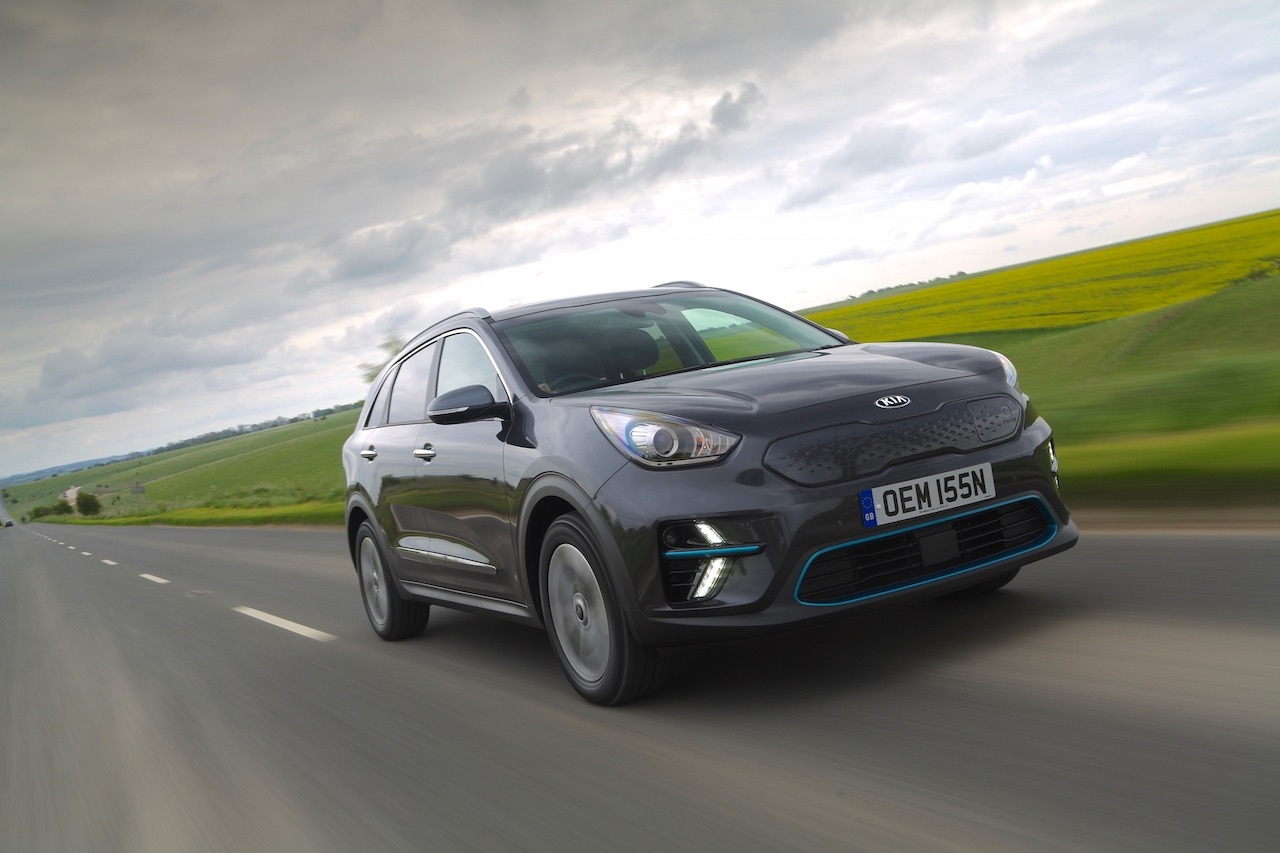 Kia has surged in popularity in recent years thanks decent equipment levels, a growing reputation for reliability and an all round improved image. The e-Niro is the electric version of the petrol/diesel sub crossover and again is a reasonable choice for hose looking for a practical, family friendly EV. However with a range of 180 miles, it loses out to the Hyundai. And with a slow charge time of 1080 mins, it is not exactly fast.
Nissan Leaf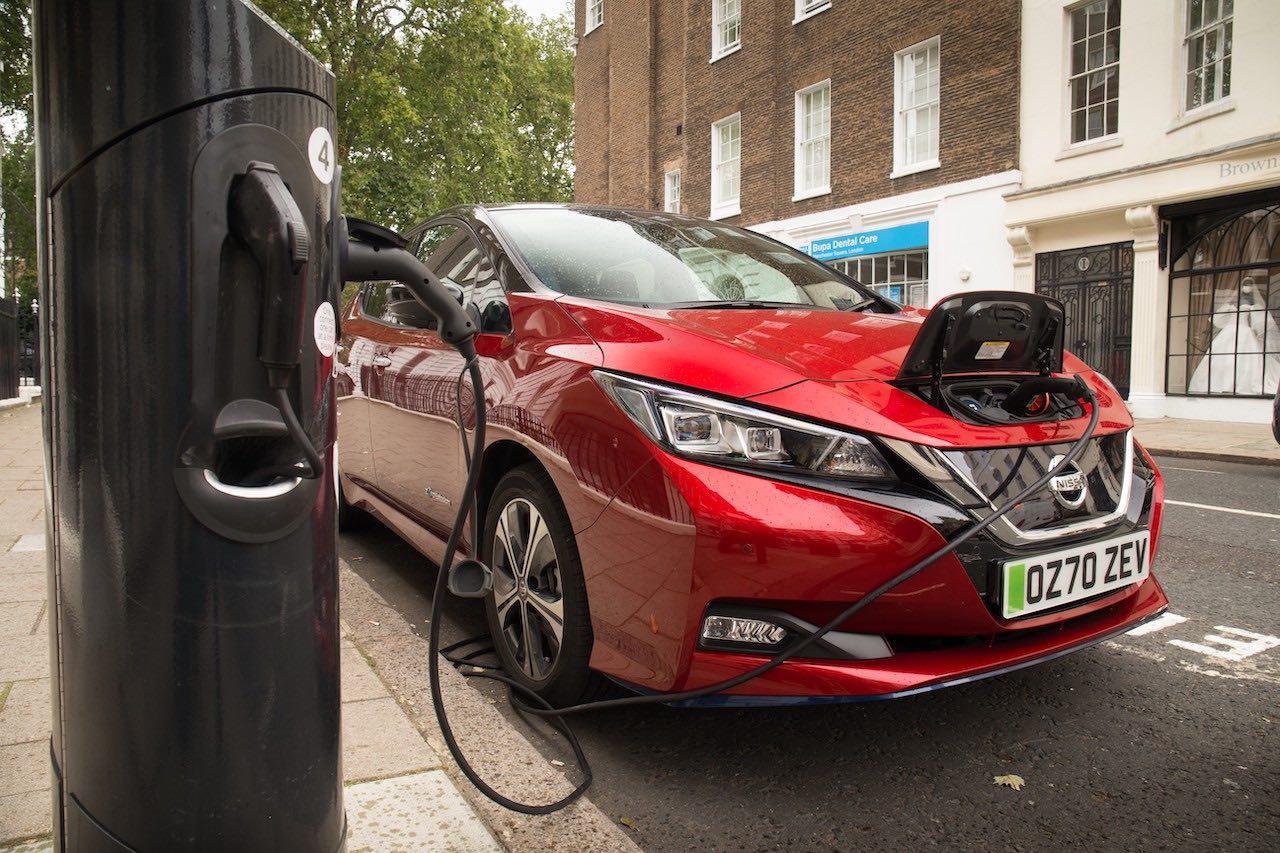 The Nissan Leaf was a game charger for the electric car and has been a popular choice for a number of years. While it won't set blazing lap times and isn't the most exciting design, its 150BHP is respectable and almost puts it into hot hatch territory. That extra performance over its rivals above does come at a cost though, with a max EV range of 168 miles.
Renault Zoe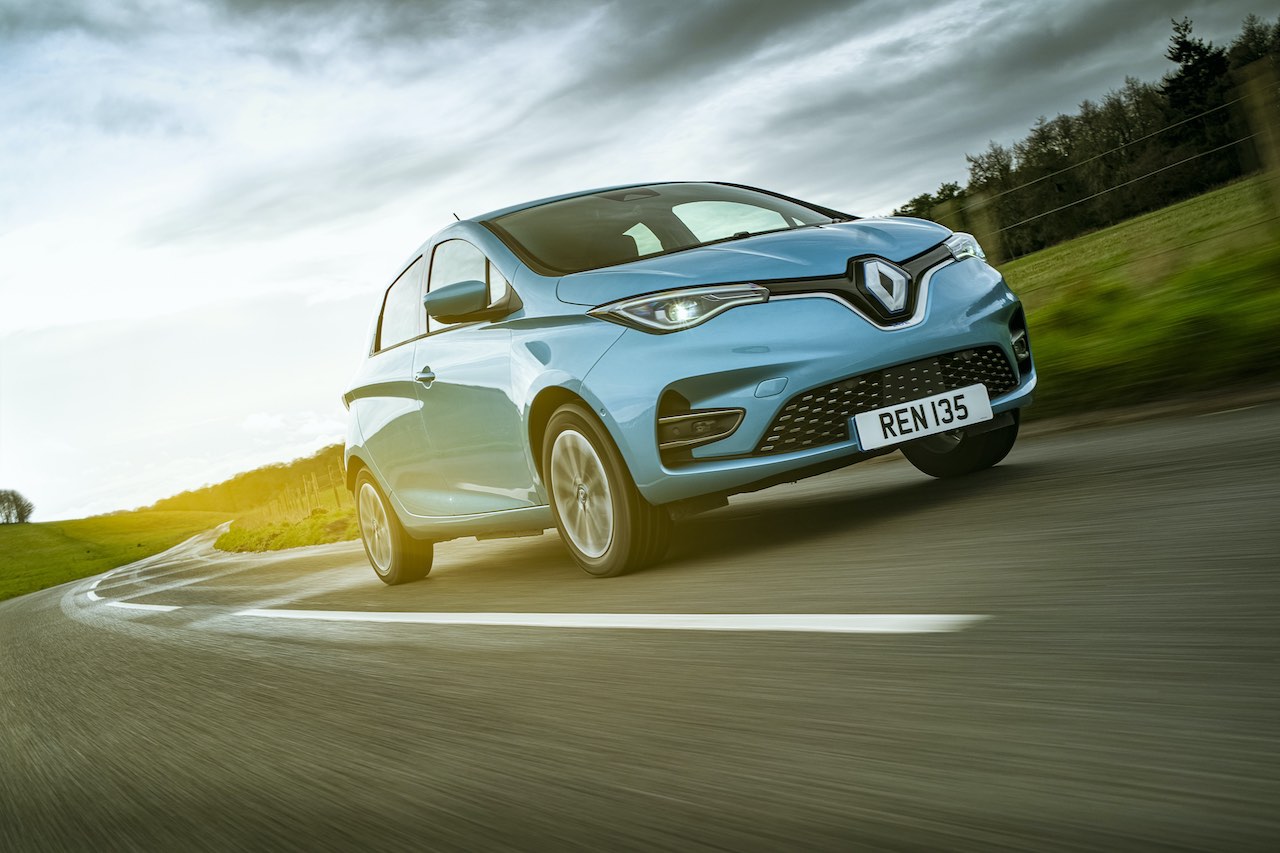 When it comes to style the Zoe is actually a cool little hatchback and for once, designers ignored to make an electric car look slightly awkward. Thanks to its size the Zoe is the perfect city or short commute EV and with a max range of 224 miles, it offers great flexibility? With 136BHP on tap, it is reasonably powerful for its size. But is it true Renault Sport material? Not quite unfortunately.
Tesla Model 3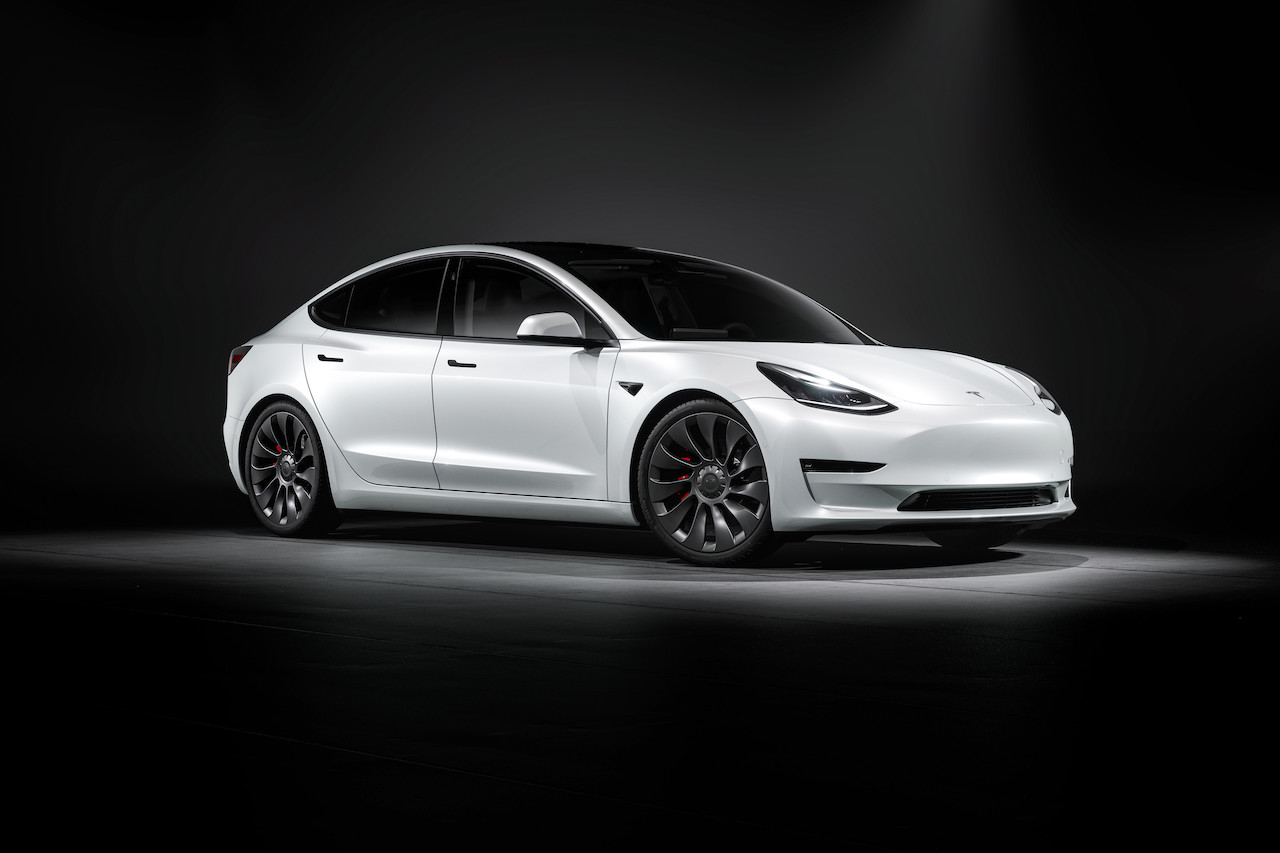 For those of us petrolheads who are now converting to become EV heads, Tesla is the only choice for outright sports car performance. With a mighty 245BHP, the Tesla Model 3 offers true sports car performance with a cool, sleek design. It also delivers on range with a max EV distance of 267 miles, which makes the Tesla much more practical for those looking for a long distance EV cruiser. As a result the Tesla Model 3 is the clear winner of the EV Top Trumps.