Last November Take to the Road was able to reveal that Wheeler Dealers was officially coming back to the UK. After six sun soaked years across the pond in the US, Mike was bringing the show back home. And now the first new series to be based back in Blighty has premiered on the Discovery Channel. Take to the Road sat down with Mr Brewer himself for a good old chat about the new show.
Mike you are officially back in Blighty, back to cups of tea, bacon butties and custard creams. Is it good to be home after the Wheeler Dealers American adventure?
Mike – Listen when I was in California I had bacon butties, custard creams and cups of tea. I brought all that Britishness with me. Its been fantastic though, coming back to my roots and I really wanted to firmly plant Wheeler Dealers back in the UK with some iconic British cars to start with. We kick off with a lovely Mk1 Mini in the first episode. Its been wonderful to be close to home and to family again. There's certain aspects to filming in the UK that I have missed. One being the greenery… you just don't get that in California. You have the ocean but you don't get the green fields. So the show feels very British again. Plus its been a delight to work with Elvis on the main show after Wheeler Dealer Dream Car.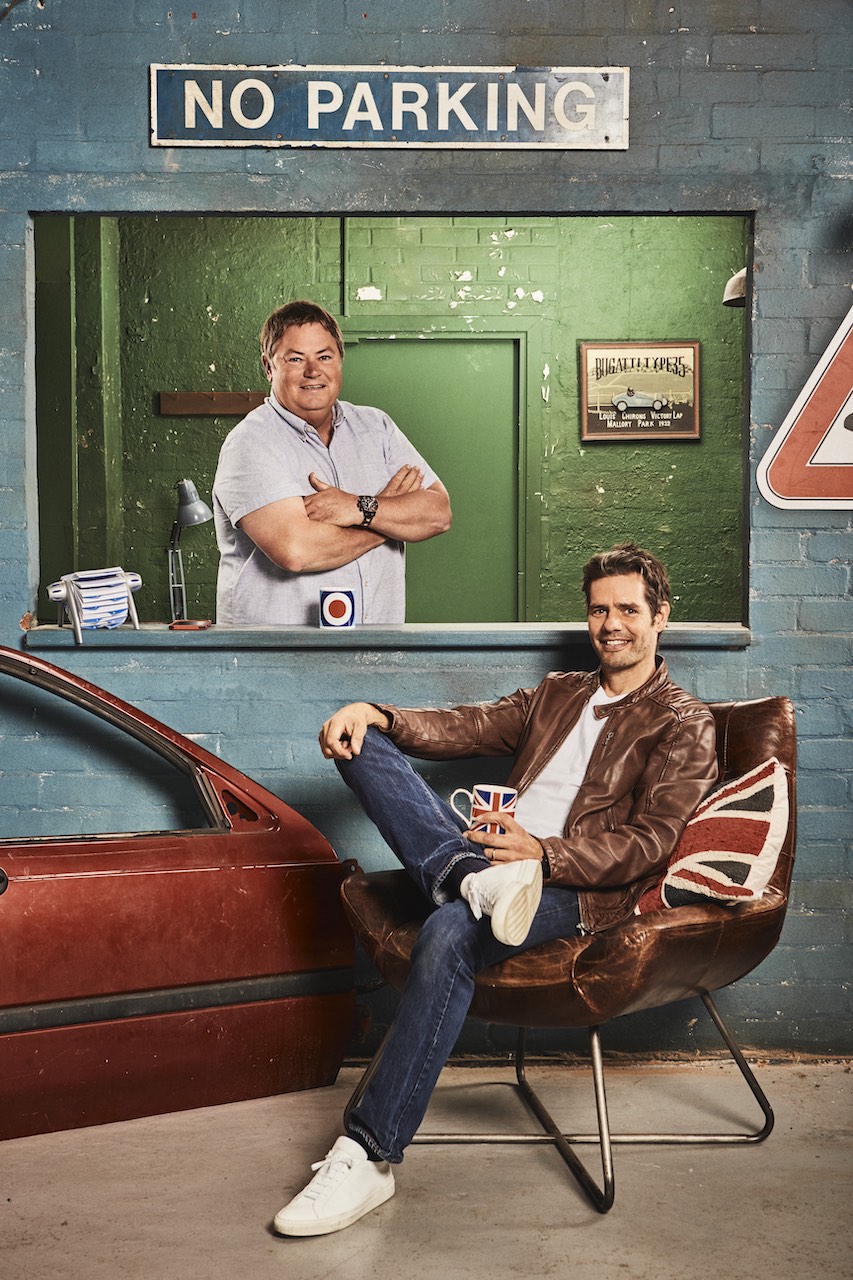 Indeed! The new series has a new but familiar face in the workshop. Elvis must had thought he'd gone for the longest job interview/audition when he worked with you on Wheeler Dealers Dream Car.
Mike – He certainly did! I always knew I'd be doing more with Elvis and we are actually making another series of Wheeler Dealers Dream Car now as well. Elvis really has astounded me with his ability in the workshop. On Dream Car its more or less pumping up tyres and changing wiper blades. On Wheeler Dealers its proper engineering and with the Mini there's lots of head skimming and porting and polishing… all the sort of things that would challenge anyone. And Elvis is just brilliant he just jumps at it! Btw just to say that Ant has not left the show. He is baby locked in America right now. But Ant will be very much part of Wheeler Dealers in the future and he'll pop up in a special episode or two down the road. Plus he's always going to be handy getting parts for me in the US and the other way round too!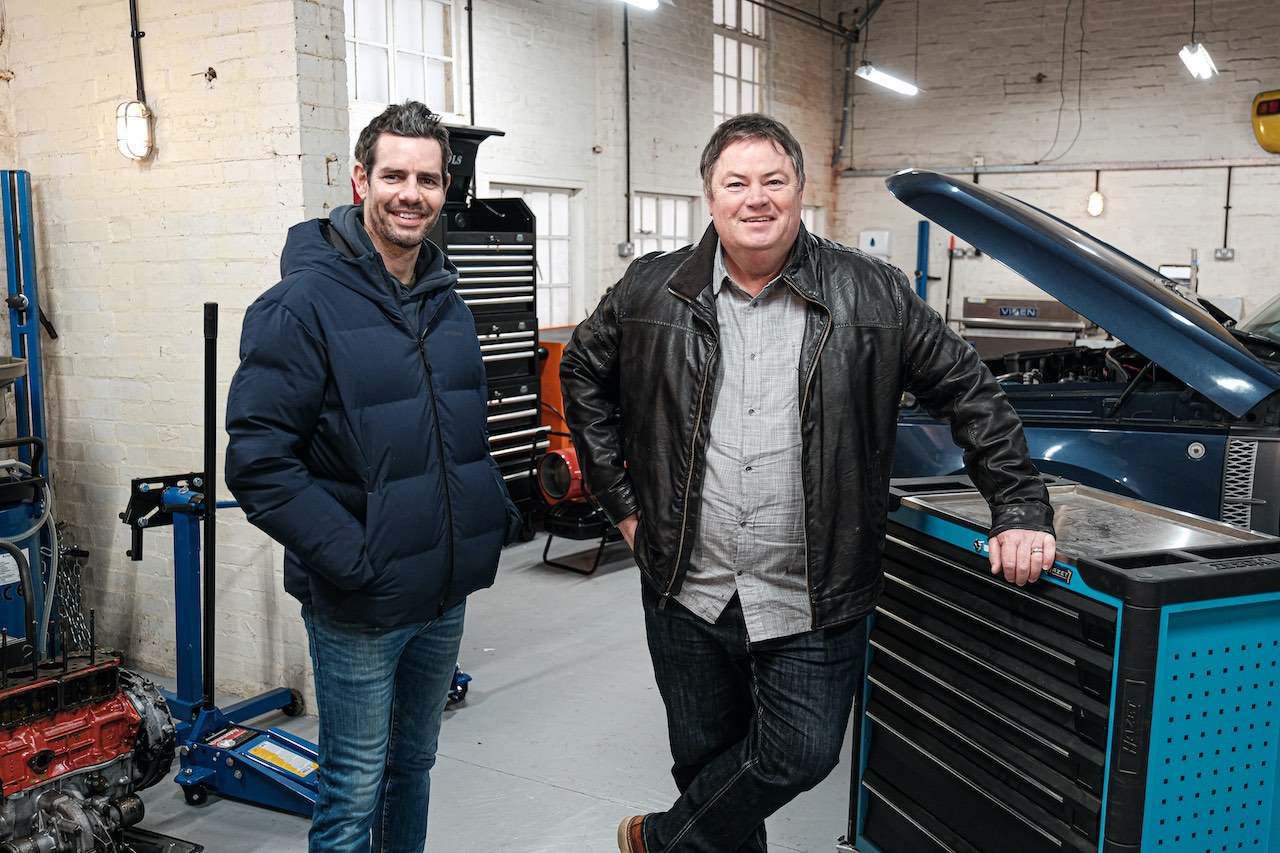 So the new Wheeler Dealers HQ is based in Oxfordshire. Its a great automotive location to base your workshop.
Mike – It is! So we're just down the road from Bicester Heritage, we're near Wescott in Oxfordshire. Its a real motoring heartland. There's lots of fabricators, trimmers, welders, paint shops… there's more or less everything within easy reach of the workshop. And you need that on your doorstep, especially when we've got so many cars through the workshop for the series.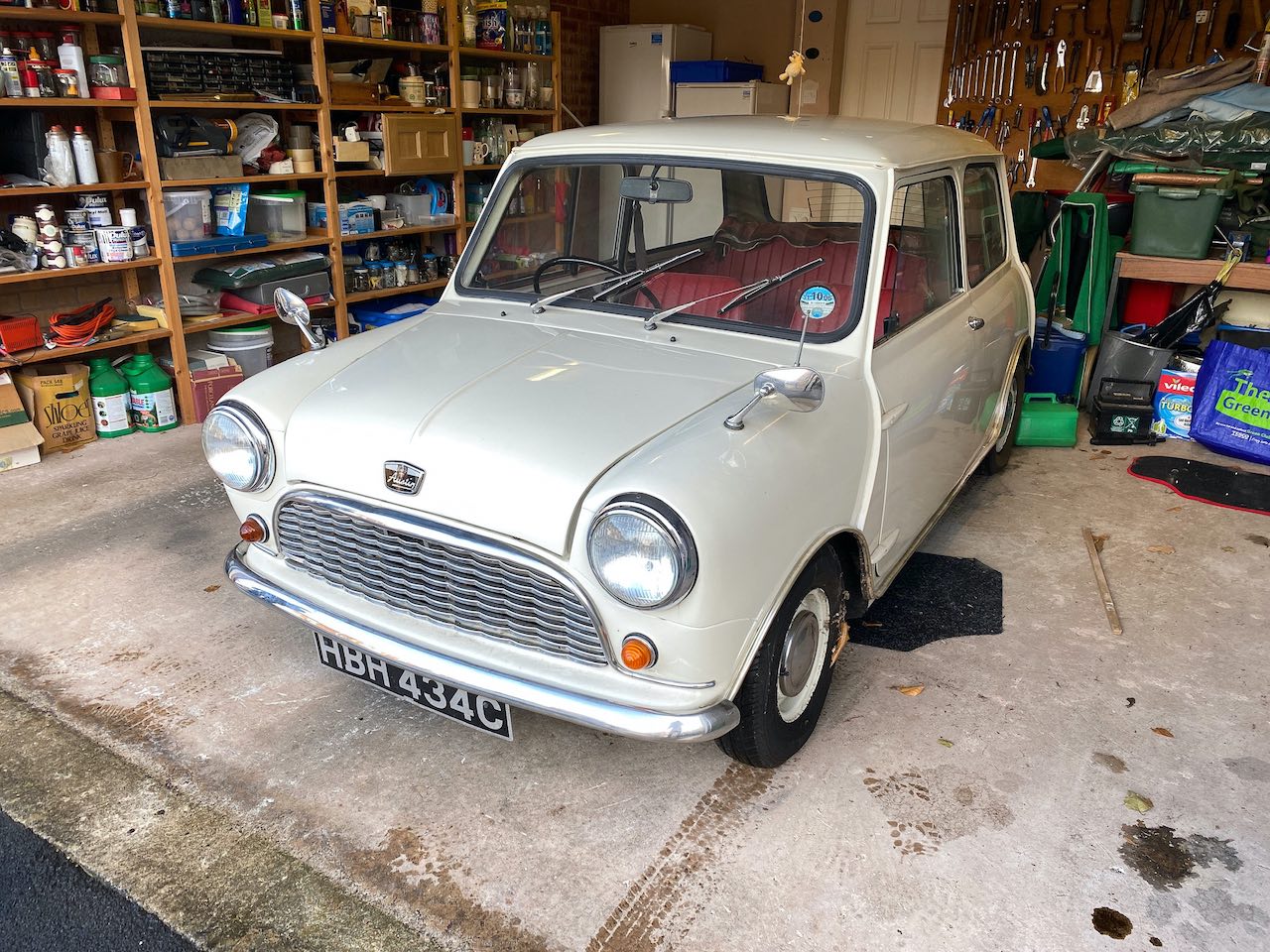 The first car for the new series is a real gem of a 1965 Austin Mini. It looked a real find and the fact it was family owned from new as well was pretty special.
Mike – Thank you! Yes it is getting much harder to find Mk1 Mini's these days, especially one that's family owned from new. This was a real treat this car as it was garaged and well kept all its life. So it was rust free which was great. But it was missing a clutch master cylinder so I couldn't drive it unfortunately. But not only did we get it back to the workshop and carry out a thorough recommissioning of it, we wanted to improve it and make it sure that this 1965 Mini could keep up with modern traffic. So we did a lot of work to the engine, both the bottom end and the top end to make the car breath a lot better and perform faster. And we took this Mini which has a top speed of 77MPH, its only an 850cc remember… we took it a runway and managed to get it up to 90MPH! I'm delighted with that and I'm claiming that as a British record! But it can happily cruise on the motorway at 70MPH which is great for a Mk1 Mini.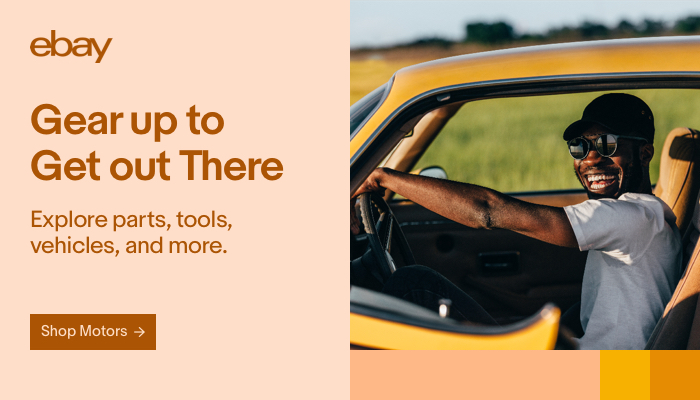 One of the other interesting cars coming up in the new series is a Fiat Coupe. That's something a bit different and bit misunderstood. Despite the fact they are great valve, a lot of fun and very tuneable as well.
Mike – Exactly! That's what we'd done with this one. Yes we have a Fiat Coupe 20v turbo coming up and I've always said about them that they are a front wheel drive Ferrari and they very much feel like one. Especially that Pininfarina interior that wraps round on the inside, the outside colour that comes into the inside. And with the 20V Turbo its a very tuneable car. So we take a car that should have had 225BHP from new, rolling road tested it and found it only had 180BHP. It was a typical loss of power for a car of that age. So we heavily re-tune the car and remap the engine and upgrade it to a hybrid turbo system and I think we got something like 360BHP. I keep saying throughout the episode that its a front wheel drive Ferrari and I know the design is controversial… Elvis hated it in terms of design. He thinks it looks like a frog! But I think it was a car ahead of its time and I think it looks great today. And at the end of the episode we actually take on a genuine Ferrari at a track and we race it and beat it! We trashed the Ferrari! And it just shows what you can do with one of these little Fiat Coupe's. And the smart money is with modern classics like this. But it was the only car that Elvis didn't warm to in the show… but after he drove it on the track he fell in love with it! But saying that he convinced me to buy a VW Gold Mk4 Colour Concept convertible in canary yellow, with a canary yellow interior. He was absolutely over the moon with it… I hated it! There's simply no way I can warm to that car!
Speaking of Mini's Mike how's little Frankie doing?
Mike – Unbelievably and exceptionally well! Frankie's had a new coat and a complete restoration now. I absolutely love that little car! I just can't wait to get in it and drive it… its just one of those intoxicating cars. It just puts a huge grin on my face. Its an astonishing little thing it really is. And it is absolutely mint! Its a 2021/1965 Mini Cooper S. But I've also got John Coopers run around Mini Cooper, which he used to promote the Metro Cooper. Its a museum car really and I might bring it to the NEC in November. But yeah every time I get in my Mini Cooper it always feels like I'm doing something illegal, its just so much fun!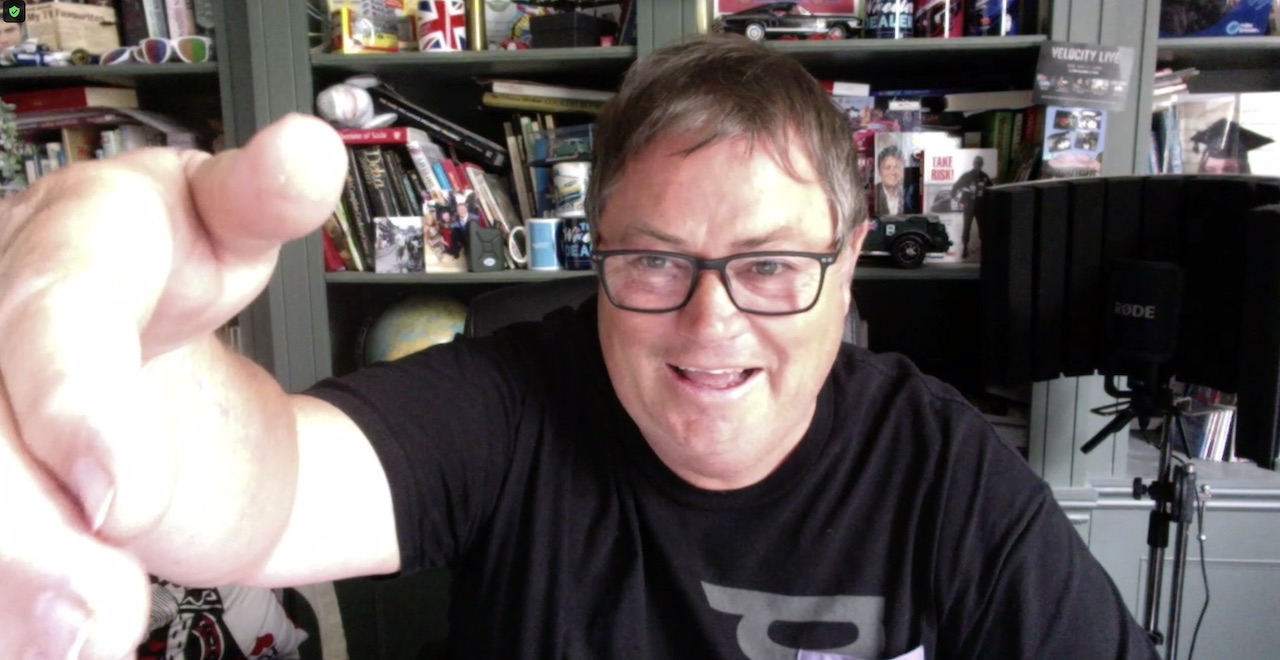 List of Cars coming up in the new series of Wheeler Dealers
Mini Mark 1
TVR Griffith
Fiat Coupe
Bedford Dorma
Land Rover Series 1
Porsche
Jag XJ6
Renault 5 Turbo
Mitsibushi Evo
VW Golf
Mike Brewer was talking to Niall Julian
The new series of Wheeler Dealers premieres on Discovery on the 6th September at 9pm also available to stream on discovery+.