A new year has arrived and with it comes the exciting news of a brand new series from the Wheeler Dealers crew. This time Mike Brewer is embarking on a new spin off show Wheeler Dealers Dream Car with former F1 mechanic Marc "Elvis" Priestley. In this new series on Discovery both Mike and Marc help passionate petrolheads achieve the goal of owning their dream car. Starting off with not much money, Mike has to trade his way up to get that person their dream car. And helping him out with the challenge is mechanic Marc, who will be fixing and updating whatever Mike buys in order to try and get as much money as possible to obtain that dream car goal. Here's what they had to say about this exciting and rewarding new series.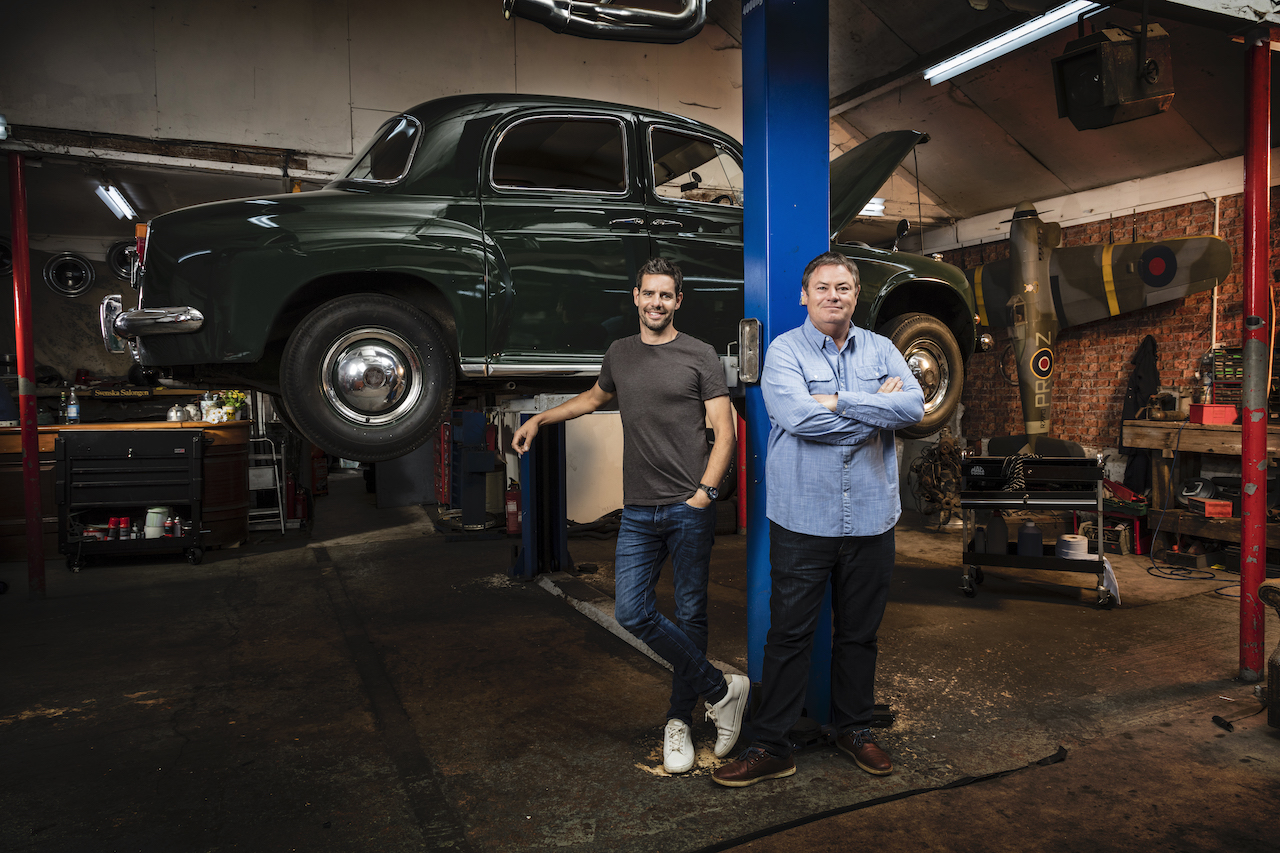 Mike you've taken your Wheeler Dealers Trading Up show concept and moved it a step further by helping people buy their dream car. What's it like helping motoring enthusiasts tick off their dream bucket list item?
Mike – It has been fantastic, it really has helping people get their dream car. And it has also been a lot of work and a huge amount of pressure. But to be in a position for other people that are never likely to do it themselves, well it's been a real privilege. I'm delighted that we got the chance to do it.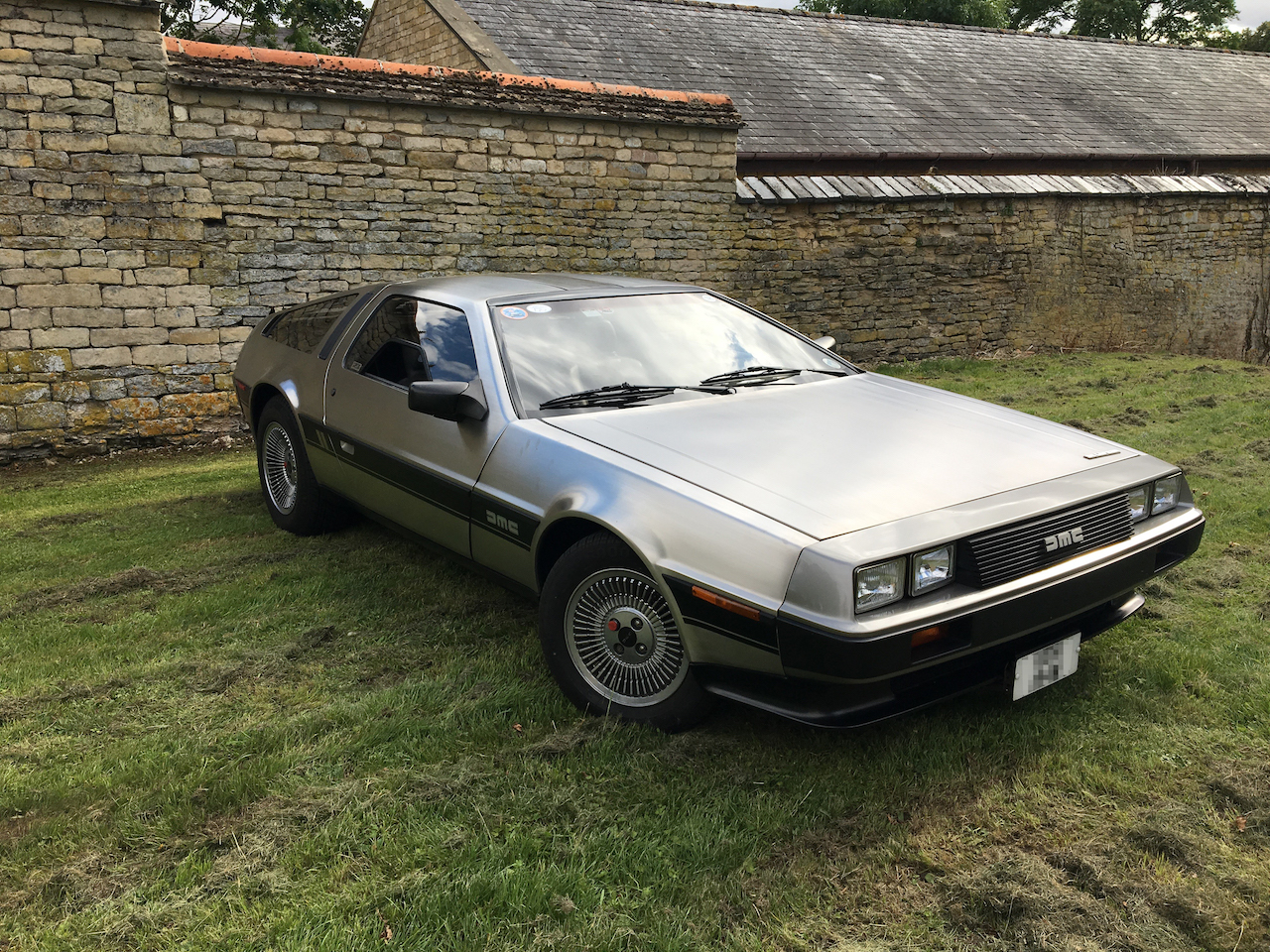 Marc – It was amazing. It was very different to what I had done before and it was such a brilliant moment. There were some real challenges along the way and it was difficult. But the moment we get to hand over someones dream car and see the emotion that comes back from them and how overwhelmed they were, just made every single moment of it worth while. All the lows and the pressure of time and budget just fade away the moment you had over the keys.
The list of cars in this series is both cool and diverse. And what is refreshing about this series is that everyone has a different idea of what their dream car is. It is not always going to be a fast Ferrari or an American V8 muscle car and it shows how varied peoples tastes are.
Marc – Yeah I totally agree with that. It was something that was quite nice for us that it wasn't just about the stereotypical dream car. You know your first ever car that cost you £500, that could be your dream car. Everyone aspires to something at different times in their lives and we had a real nice mix of that across this series. Plus lots of really great backstories to go with each of the cars in the series, which shows it was about the person behind the car as much as it was about the car itself.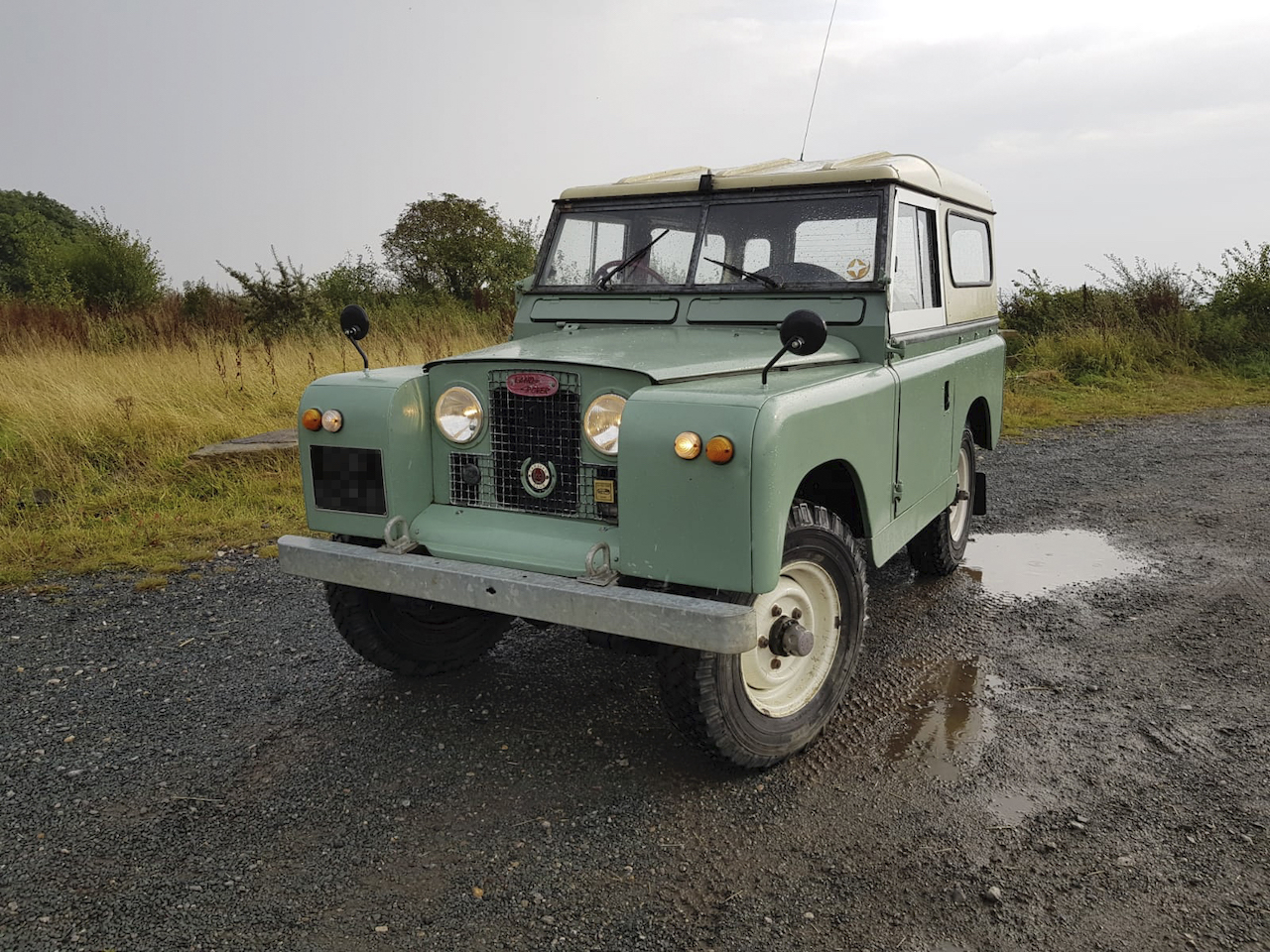 Mike – I think also it is fair to say that we did have a fair few people who applied to be part of the show and said they had a £100 Ford Fiesta and wanted a Bugatti Chiron. So we had to very quickly sort through the tens of thousands of applicants and chose the cars that we felt we could make a reality and make it work.
Marc with your career in F1 you were used to high levels perfection and performance plus huge time pressures. How did this compare with working with Mike and the cars he brought you?
Marc –  Well if you see my face in  some of the moments when Mike turns up at the workshop with some of the cars… you'll get the whole picture! Seriously though some of them were very different. But you know what, when I started my career F1, I actually aspired to be in F1 when I was very young, for no other reason than I loved cars and I loved engineering. So what was really nice about Dream Cars was you know when you work in F1 you work through the ranks you gradually move more into management, so you get less hands on so less time actually working on the car.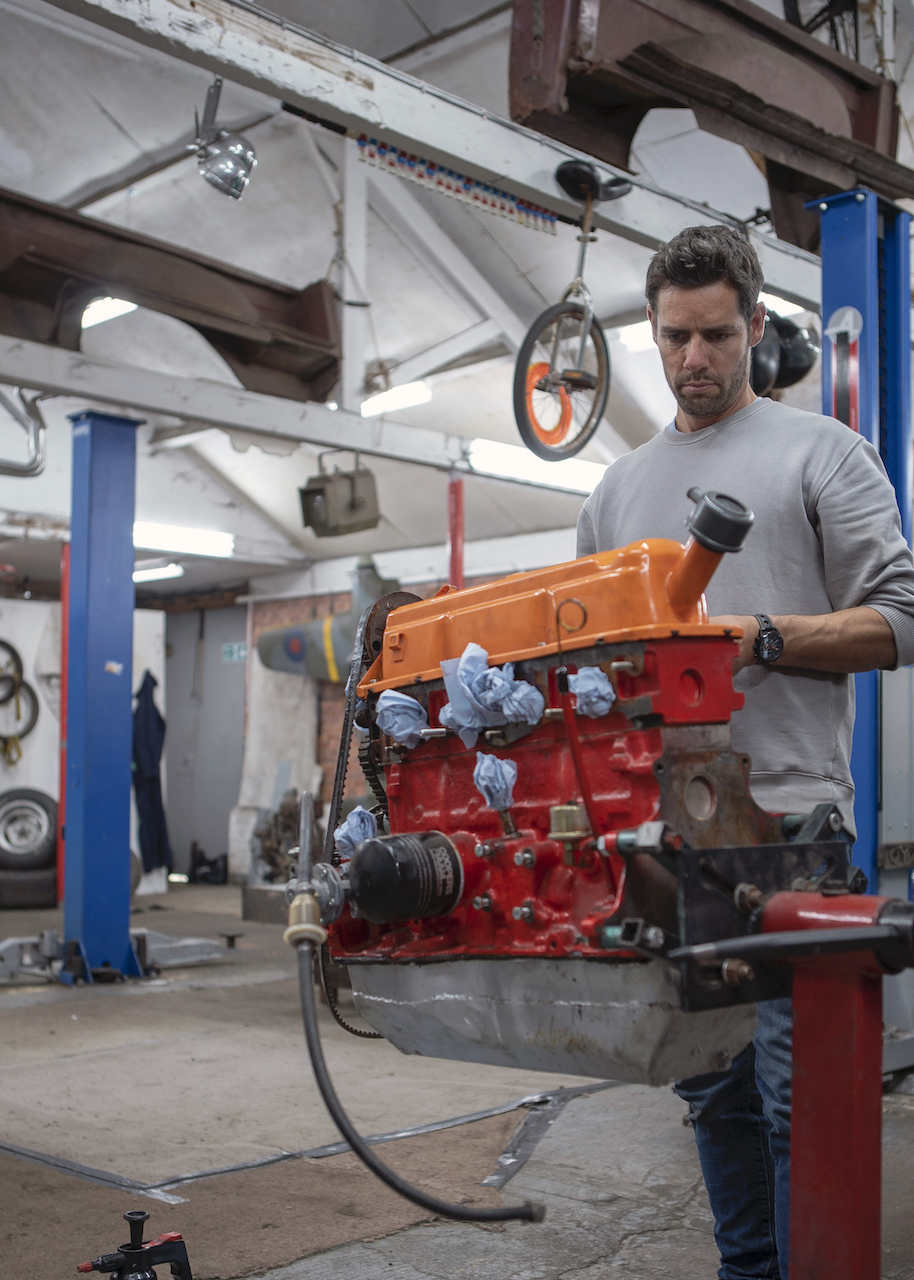 So it was really nice for me to go back to basics, gets the tools out and get hands on again and get my hands dirty. And as you said working in F1, what I learned and the time pressures, they things absolutely helped out on this series. There were so many times when were we under some serious time and financial pressures. So to be able to just keep going, keep a calm and level head and get the job done to a very high stand was really important.
This series shows how tough it is at lower end of the car market to buy well and sell at a profit. What tips have you got for those who plan on trading up?
Mike – It's about buying the right vehicle but not necessarily the right vehicle for you. It's about buying the right vehicle for the market you are in. So say me and Marc we're not huge fans of the Mercedes SL but as part of the trading up journey I did actually go and buy one as an interim car to trade up to someones dream car. So when you are starting off on your trading up journey don't think about a car for you, think about a car for the marketplace that's out there. It can be quite difficult but you just look at what is buying and selling either through adverts, or online on forums. I spend a lot of time on motoring forums just listening to what's moving and what's not. You can also turn geography and seasons into an opportunity. So for example as we approach the spring months you'll start to see more people wanting a convertible car. So if you looked up north where spring comes in later you might be able to source a cheaper car, bring it south and sell for a higher price.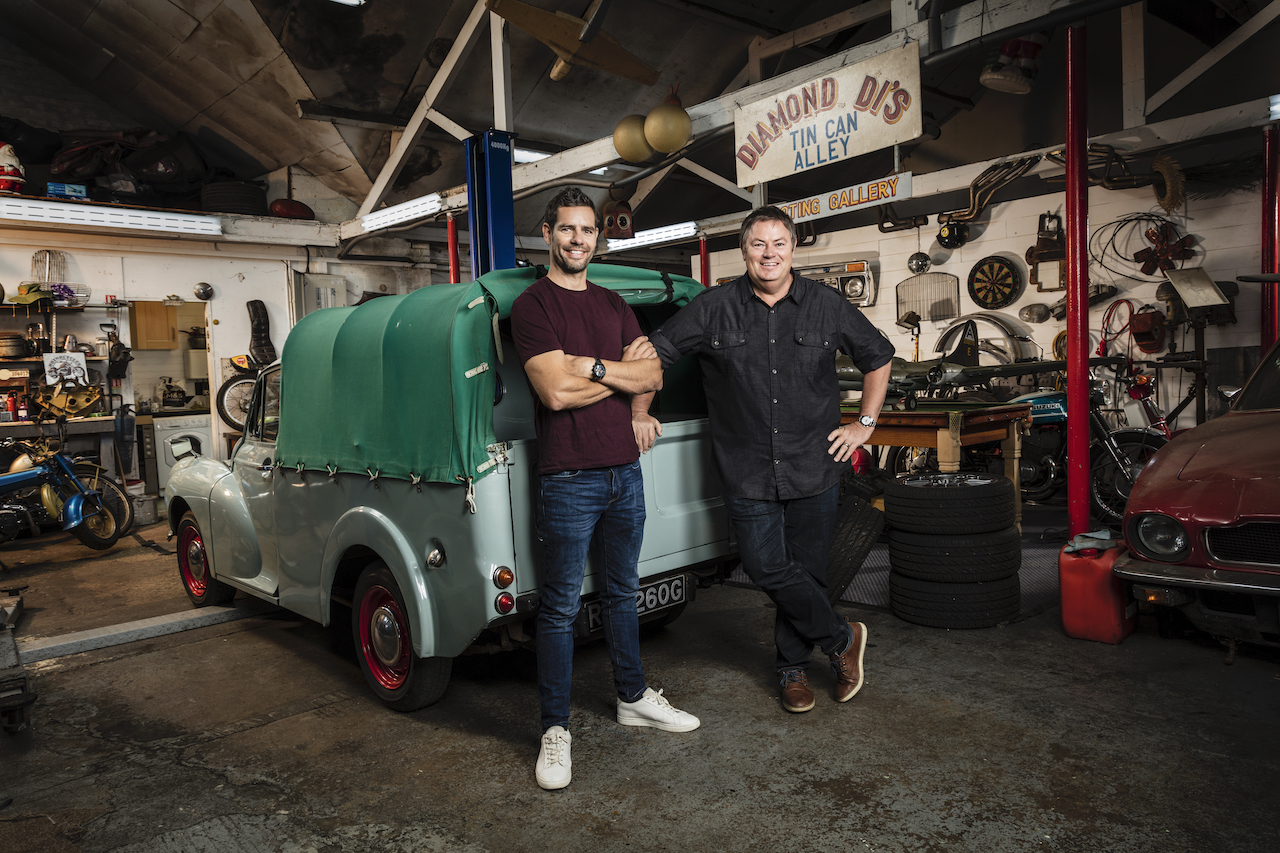 Marc – Just to add to that I think one of the key tips to pass on is do your research on the areas Mike has mentioned. But also research what you can do to it to add value. Changing some components or adding something to it. It could even be as simple as a really good deep clean and changing the way the car is presented. There are lot's of things you can do to car that doesn't have to cost you a fortune, but can actually change the view of the car from a buyers perspective and make it more saleable. Also it's not always about selling for the most money but about getting it sold in a really crowded marketplace.
Marc what tips have you got from a mechanics perspective that buyers and sellers should bear in mind before getting stuck in?
Marc – It depends on how mechanically minded you are and how far you want to go. Don't go and buy a car that has jobs that need doing that you don't feel comfortable doing yourself. That will add to your costs when you need to get professionals involved. Know your own skill set and what you can do yourself. But also know what can add value. Think how you can make a car stand out in a crowd and make it pop. Also look at cars that others might disregard because say an electric window is broken. If you know you can repair that cheaply and get a second hand spare part, those details can change a cars perception when it comes to selling it.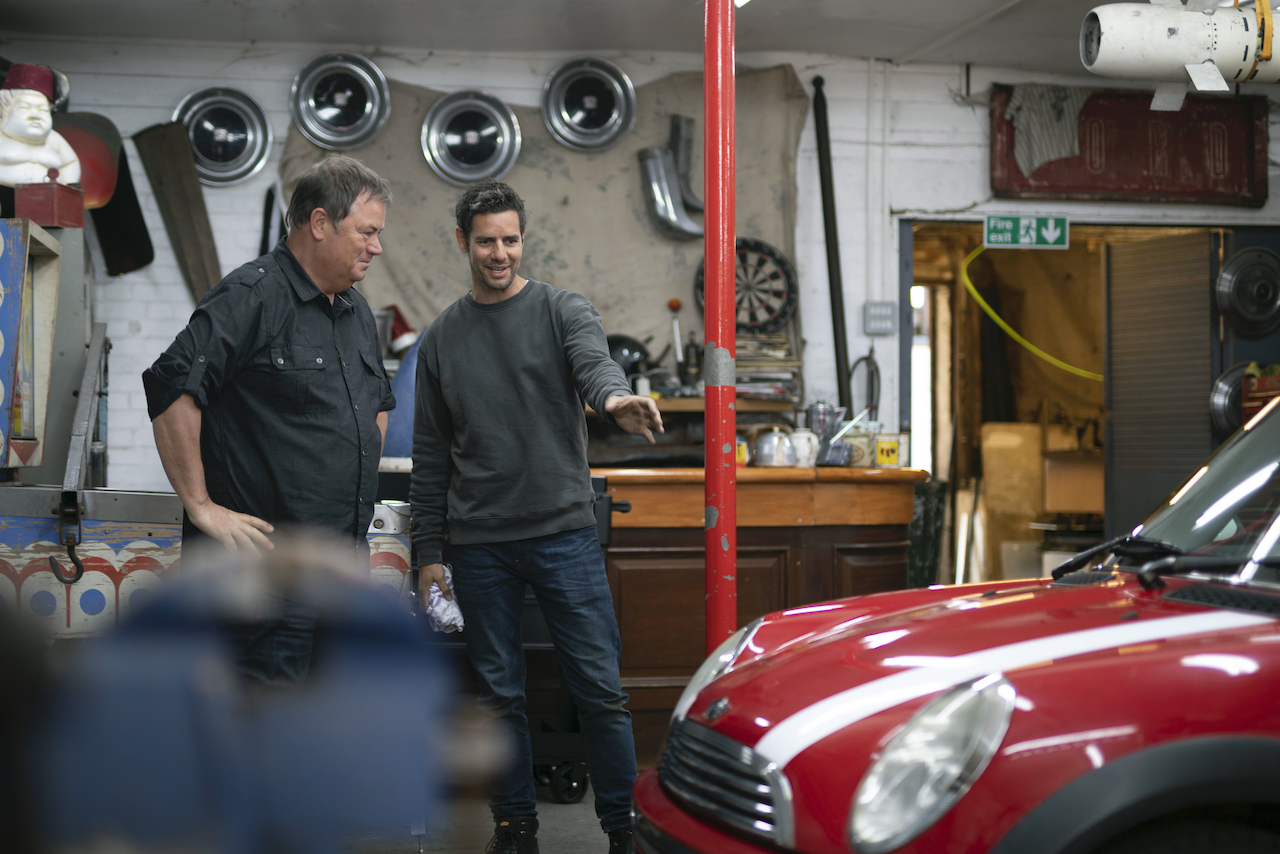 Mike you literally do some old fashioned horse trading with an equine transport purchase. Is it always good to think outside the box (no pun intended) in the classic car market?
Mike – That pun was definitely intended! Ha ha very good! Look the car market world has changed so much over the past generation. People can now buy cars at the click of a mouse button just like our groceries. So the world has certainly changed. But when it comes to face to face conversations with people you can still drive a much better bargain because body language speaks tonnes and a good dealer can turn that into his advantage. And I always say never overpay for anything, always have a target price in mind. Find out what that target price should be and you can do that research online. Then just go in there and try and achieve that target. Never over compete for anything as there's always another deal around the corner.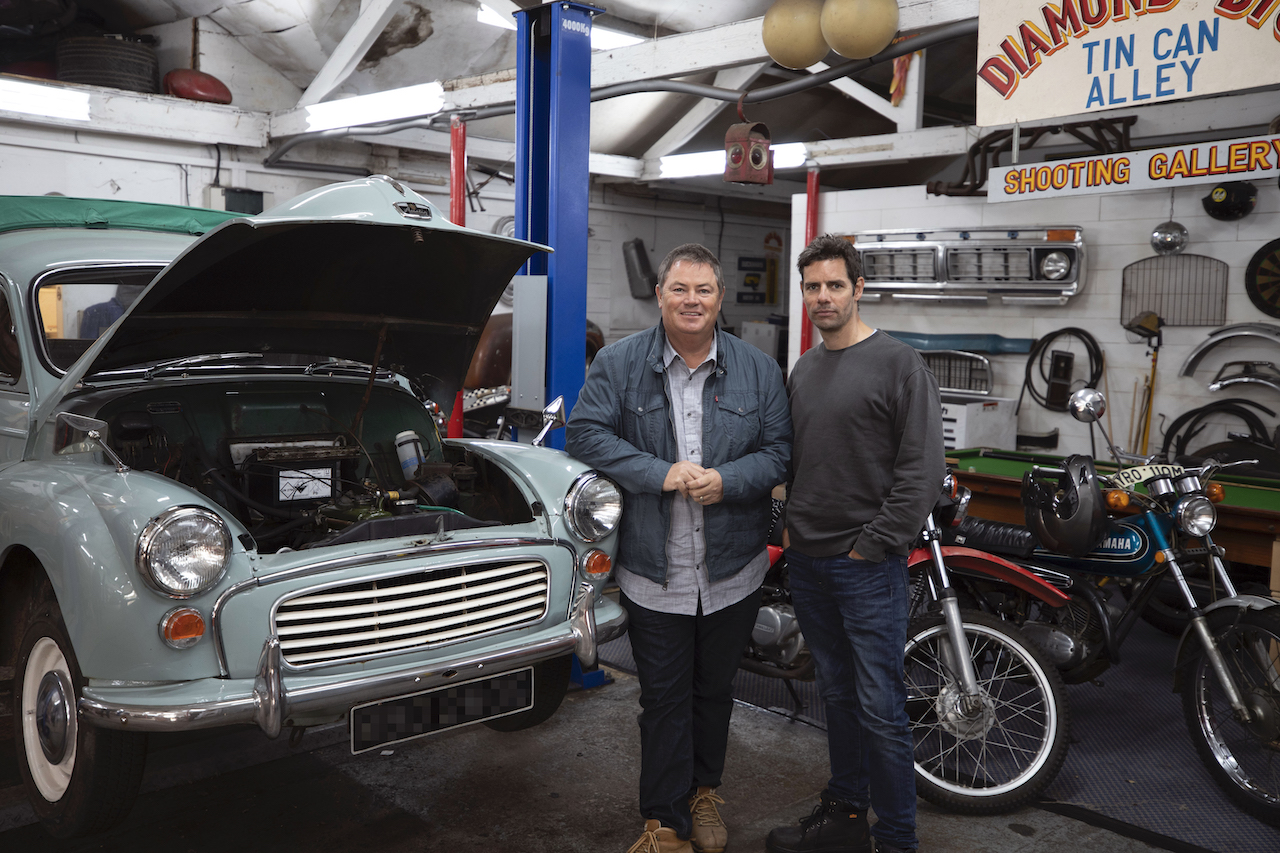 Marc speaking of equine transport I imagine you would have traded replacing the floor of a crashed F1 car for the horse box in the Land Rover episode?
Marc – Ha ha well with what I said earlier that my face tells a thousand words, when you see my reaction when Mike turns up with that horse box! I've never worked on a horse box before in my life. I had to start thinking differently and we had to generate cash and profit through whatever means we could because the challenge of achieving the dream Land Rover was so great. With the horsebox there was money in it as Mike had this vision in his mind and at first I probably couldn't really see it. But as it turned out it became something quite amazing, the sort of thing you see at festivals all over the place. It was a business for someone that we created. So I got on board with it and it was actually a lot of fun. There were some low moments I promise you! But a world away from what I am used to doing. That's the nice thing though to be able to turn your hand to something new. Although I was against it in the beginning, Mike convinced me and we got it done and I was really proud of it in the end.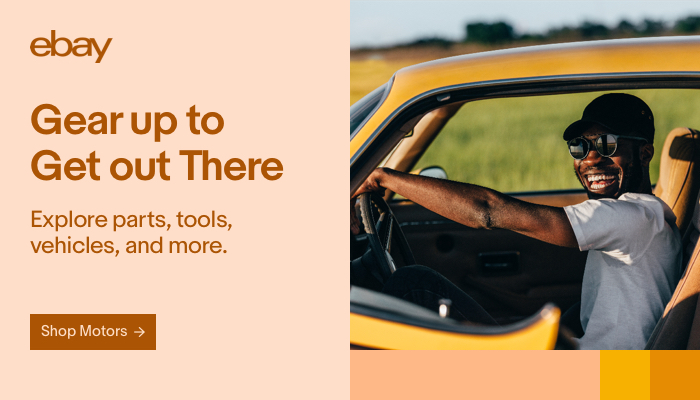 What was your favourite car in this series, the one purchase that stood out?
Marc – For me it wasn't so much the purchase but the car I enjoyed the most was the VW Beetle. We built a Beetle from a box of bits so it was pretty much a complete ground up build from nothing. My first ever car was a Beetle so it was a real love project for me. And to see this beautiful example of a classic Beetle emerge from a box of bits was a really nice moment for me. That was the one I enjoyed the most.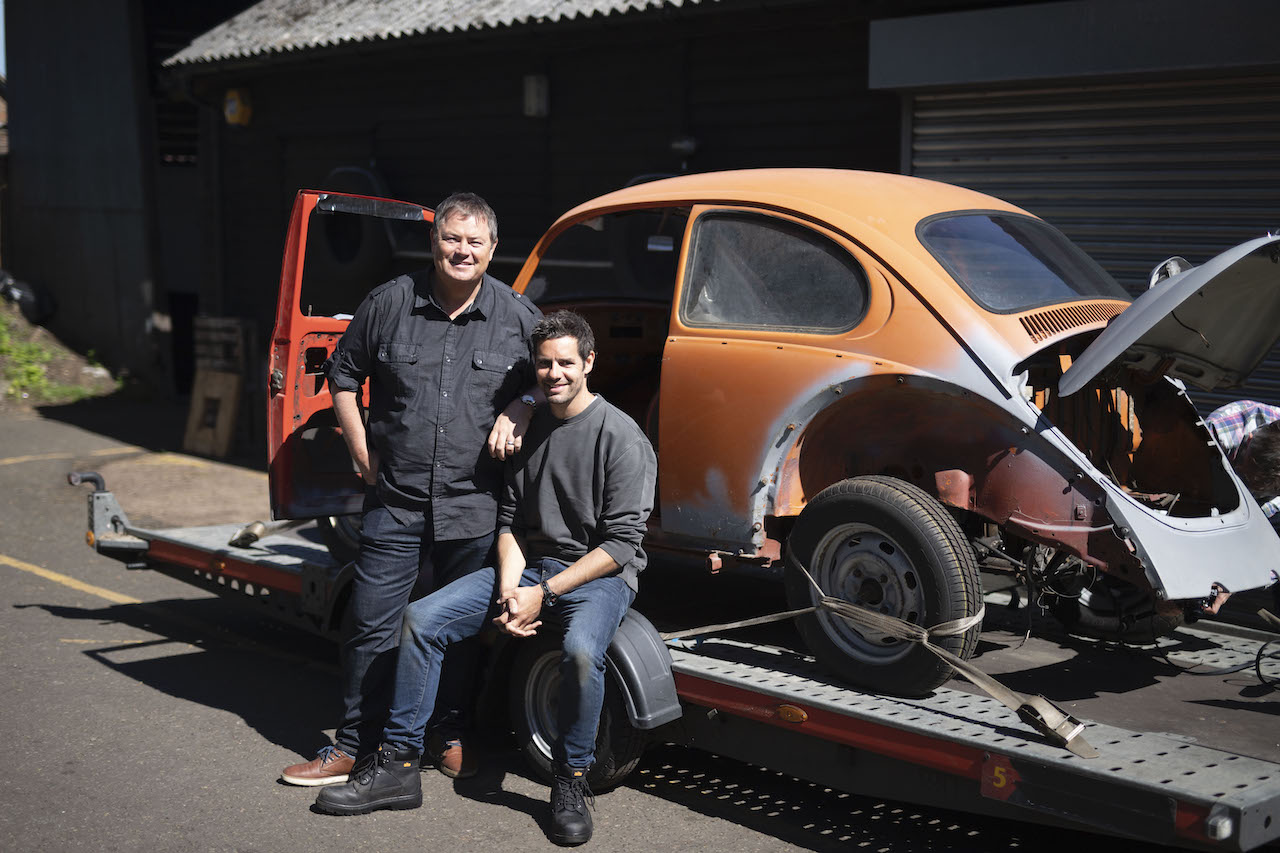 Mike – For me it was the Ford Escort Mk2. It was a car we got for a guy called Chris and he had a Ford Focus ST170. A great little car and he actually worked in a Ford Escort Mk2 specialists. So he was surrounded by these cars all day every day. The but Escort Mk2 is now so sought after the prices have run away from many people. So he was never going to achieve his dream car. But me and Marc managed to find him one with an ST170 engine in it so we went way and above with that one. So that was one of my favourites from the series.
Mike you've mentioned in the past your dream car is the classic Mini Cooper S and you recently bought one. What was it like to finally get the one car that you had felt had gotten away from you?
Mike – Actually funny enough Marc and the crew were around when I managed to find my dream car. I've always been searching for a 1964 Mini Cooper S and I managed to find one just a quarter of a mile away from our workshop. Everyone could see how much it meant to me, I was like a kid with a new toy at Christmas. And I still am! Plus I can't wait to show the Mini off to the crowds at the Classic Motor Show at the NEC in Birmingham.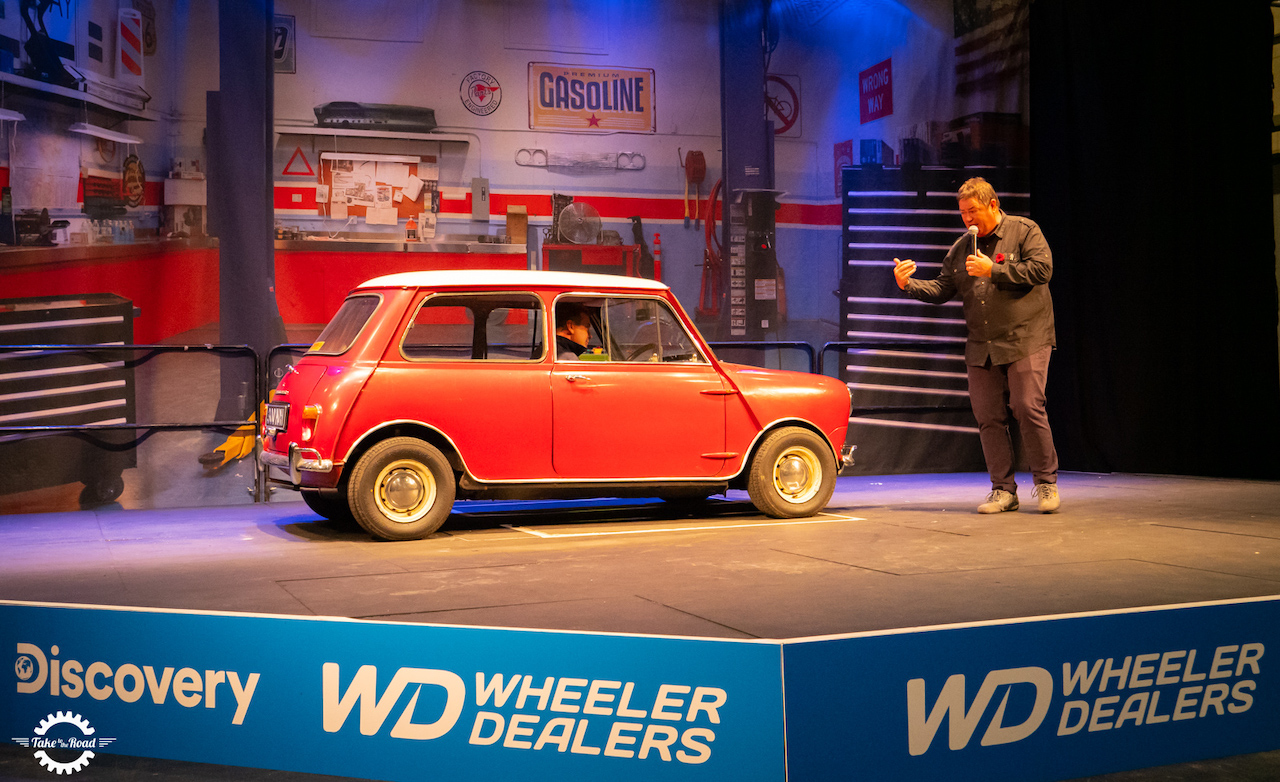 For me it's not a Ferrari 250 and it's not an Ford Escort Mk2, it's a humble little 1964 Mini Cooper S. But never have I felt more connected to a little car than I do to that one. I've really fallen in love with them!
Marc what is your dream car or have you already owned it?
Marc – I think your dream car changes as you go through life, so mine in the beginning was a VW Beetle. It was the first car that got me mobile. So that was 100% a dream come through to own one. And then you move on and change your aspirations. For me my ultimate lottery win car would be a Porsche Speedster, a lovely old classic Porsche. There's just something about the lines and it links in to the Beetle but I really love the classic lines of old Porsches. So that's what it would be for me.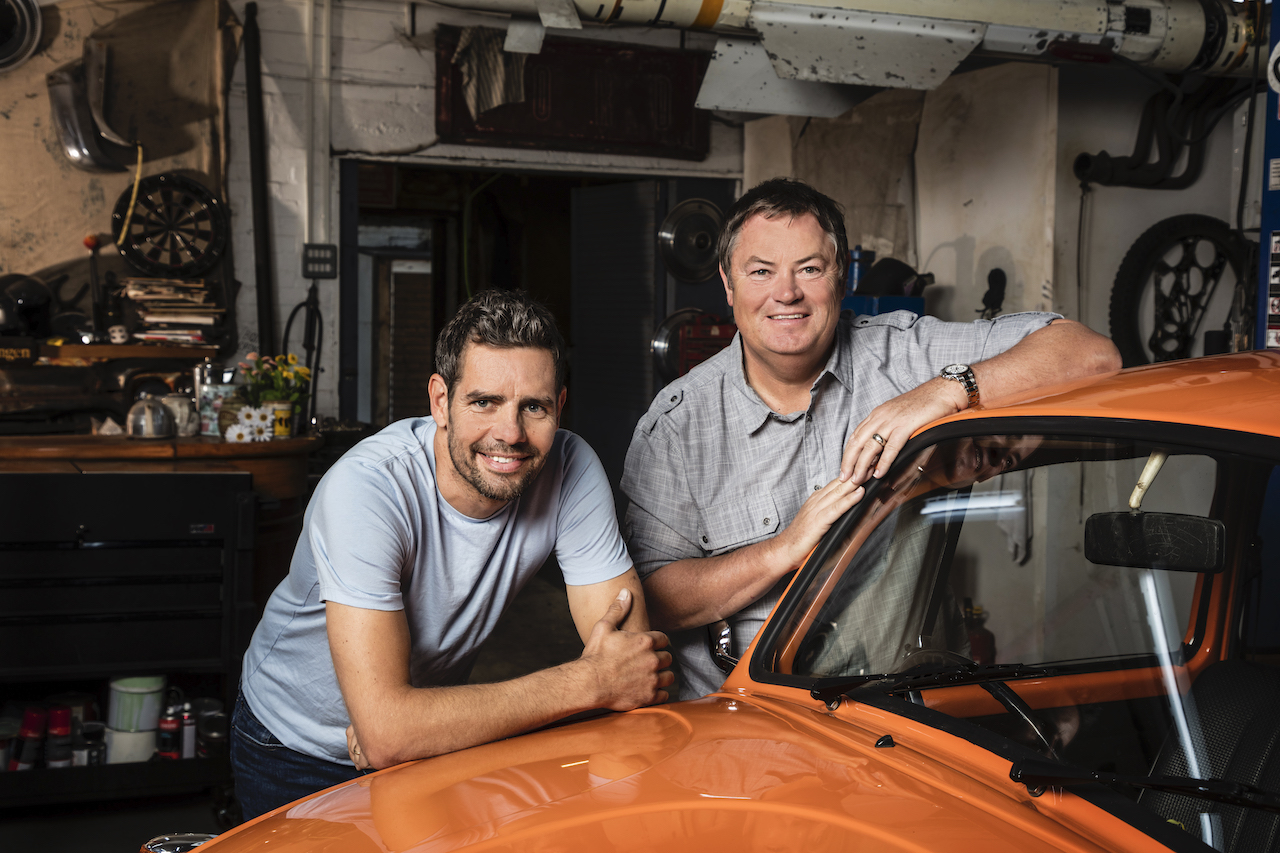 What would the ultimate trade up challenge be for you both?
Mike – I've been trading up all my life from my very first car to where I am now. I believe I've already done mine when I did the original Wheeler Dealers Trading Up series back in 2014. I started off with just $2,000/£1,500 in India and managed to trade my way around the world and bought a Ferrari 348. That is some kind of an achievement and it was all genuine, all real. I was thrown in at the deep end to do it. So I think I've achieved my Dream Car Dream.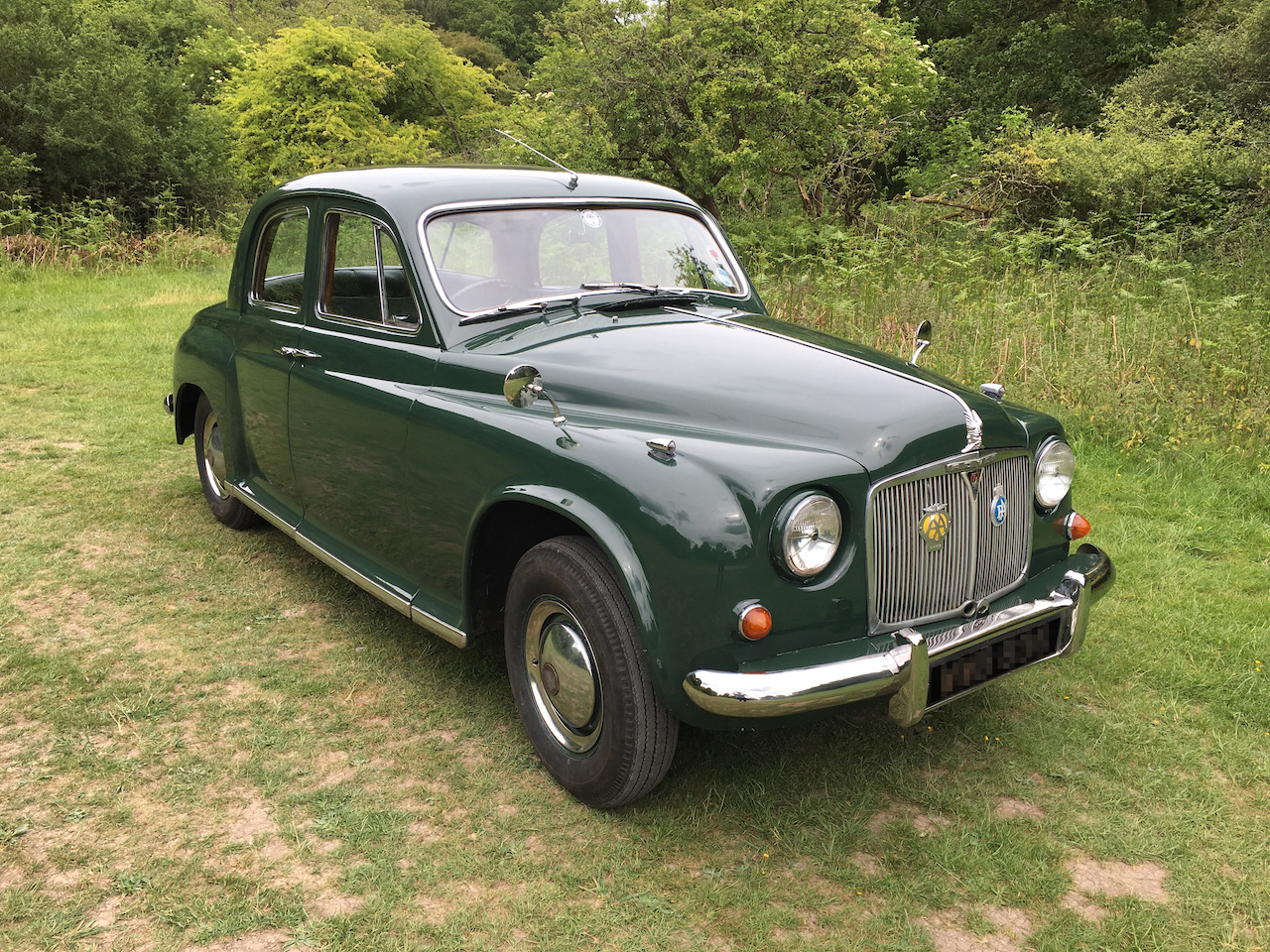 Marc – For me I really don't know. It would have to be some way of achieving that Porsche Speedster. I don't really know what the journey would be. At the moment where I live I don't have a garage so I don't have a space to put a dream car. At some point in the future I will build a garage here and I will have a space for a car like that. So it is not a dream I'm going to give up on so hopefully one day I'll be able to stick one in there.
Wheeler Dealers Dream Car premieres exclusively on Discovery Channel 9pm, Monday 6th January
Mike Brewer and Marc Priestley were talking to Niall Julian