Welcome to the brand new Take to the Road website! We have been working on this for the past few months, finally making the switch over late yesterday afternoon.
Our old website had served us well for over a year but we thought it was time for a spruce up and a change and we timed the re-launch just in time for the end of the year.
We worked until the small hours last night transferring files, making tweaks, ironing out some bugs and getting everything ship shape. And we are pretty happy with the end result.
New Look
The new design is much cleaner than our old site with more of a focus on the content. We've dropped the right hand side bar so our content now sits perfectly in the middle of the page. There's less to distract which means you can read our articles and watch our films more easily.
All our posts now sit in the middle and the content flows much better as a result. The new design has a couple of cool features which will be rolling out over the next few weeks, once we've had chance to go through and make some changes to our back catalogue.
Navigation
The sites navigation bar is specially designed to sit at the top of the site. So when you scroll through a page, the navigation bar and the menu links are always visible. This makes it easier to jump to other sections.

The navigation bar also has a search box on the right hand side. It's simple yet functional and is much easier to find than the old search box on our old web site.


Slider
Like on our old site, the main slider on the frontage showcases the latest films we have released.  Simply click on the photo to be taken to the film or hover on the left or right side to click through to the next slide.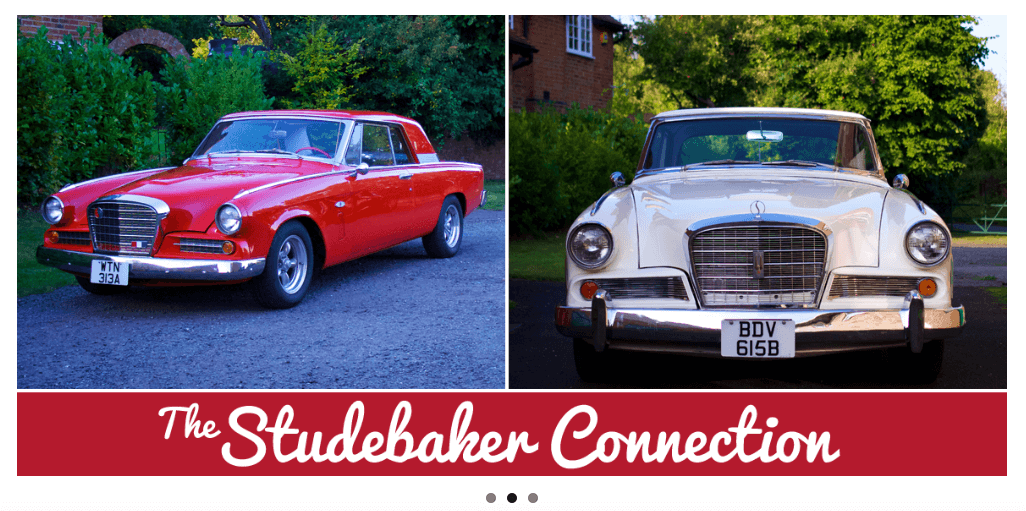 Category Pages
On our old site, our categories like Films and Market Picks were a bit cumbersome to use. To find past films and articles, you have to go through page after page to find them. Now they appear in a grid layout so you can see at a glance all our content on one page. So it is now much easier to browse through our back catalogue.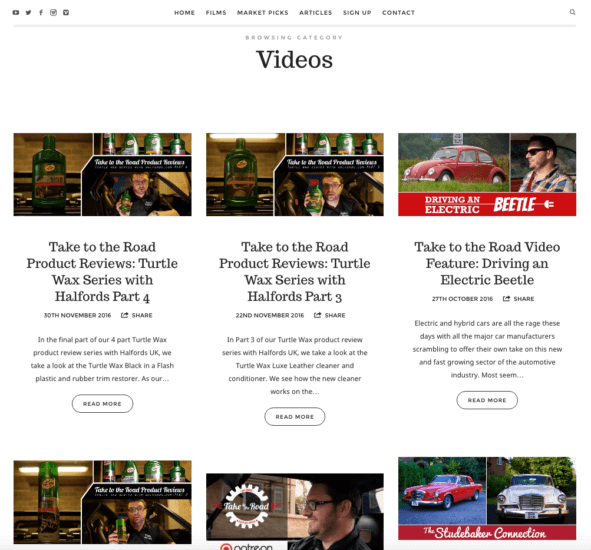 Social Media
We've now made it very easy to access our various social media accounts. These can be found on the top left navigation bar. There you'll find the links to our YouTube, Twitter, Facebook, Instagram and Vimeo accounts.

And right at the bottom of the site we have included our latest Instagram photos gallery so you can see at a glance or latest posts.

Mobile Devices
Our old site didn't really work very well on mobile and tablet devices, which was always a bit of a bug bear. The new site is designed to work better with mobile devices and the menu system works really well. We do need to tweak a few things here and there but it is a huge improvement over the old site.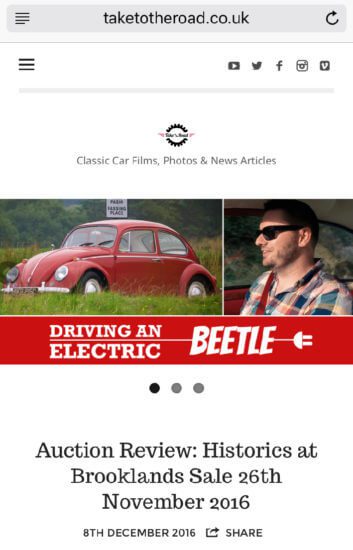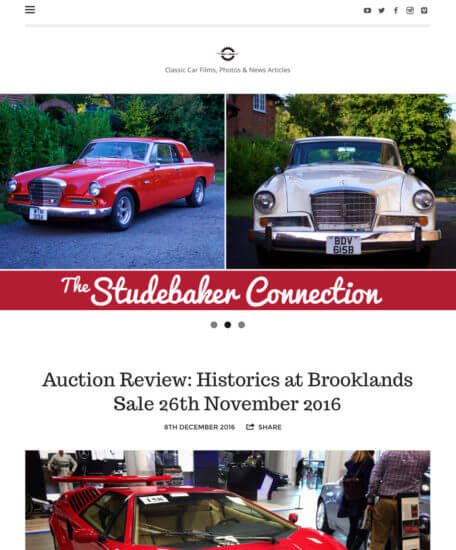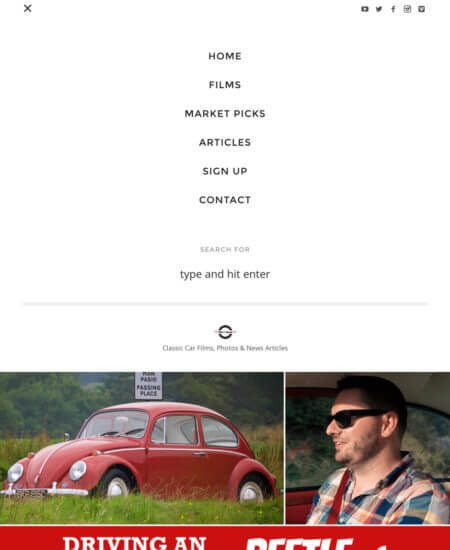 Feedback
We hope you like the Take to the Road design and if you have any feedback, we'd love to hear from you. If you spot any issues do let us know and we will look at them asap. As with any web based platform, there are bound to be some niggles and these will get ironed out over the next few weeks. So post a comment below or drop us an email here.