There are many cars that are revered on the historic rally scene. Their names stirring the emotions of motorsport fans around the world. Especially those of a certain Scandinavian origin. One such name is the Volvo Amazon. The practical family saloon became an instant hit on the rally scene in the 1960s and remains a firm favorite today.
Volvo may no longer be synonymous with rallying. Once upon a time though, that was far from the case. Indeed in 1963 and 1964, a rugged Volvo PV544 driven by Swedish legend Tom Trana, won back-to-back Rally GB titles.
Two years later Trana returned to the podium, this time finishing third in a Volvo Amazon saloon. This achievement will be marked at the Dayinsure Wales Rally GB, taking place on 26-29 October. This event is part of the UK's annual round of the FIA World Rally Championship.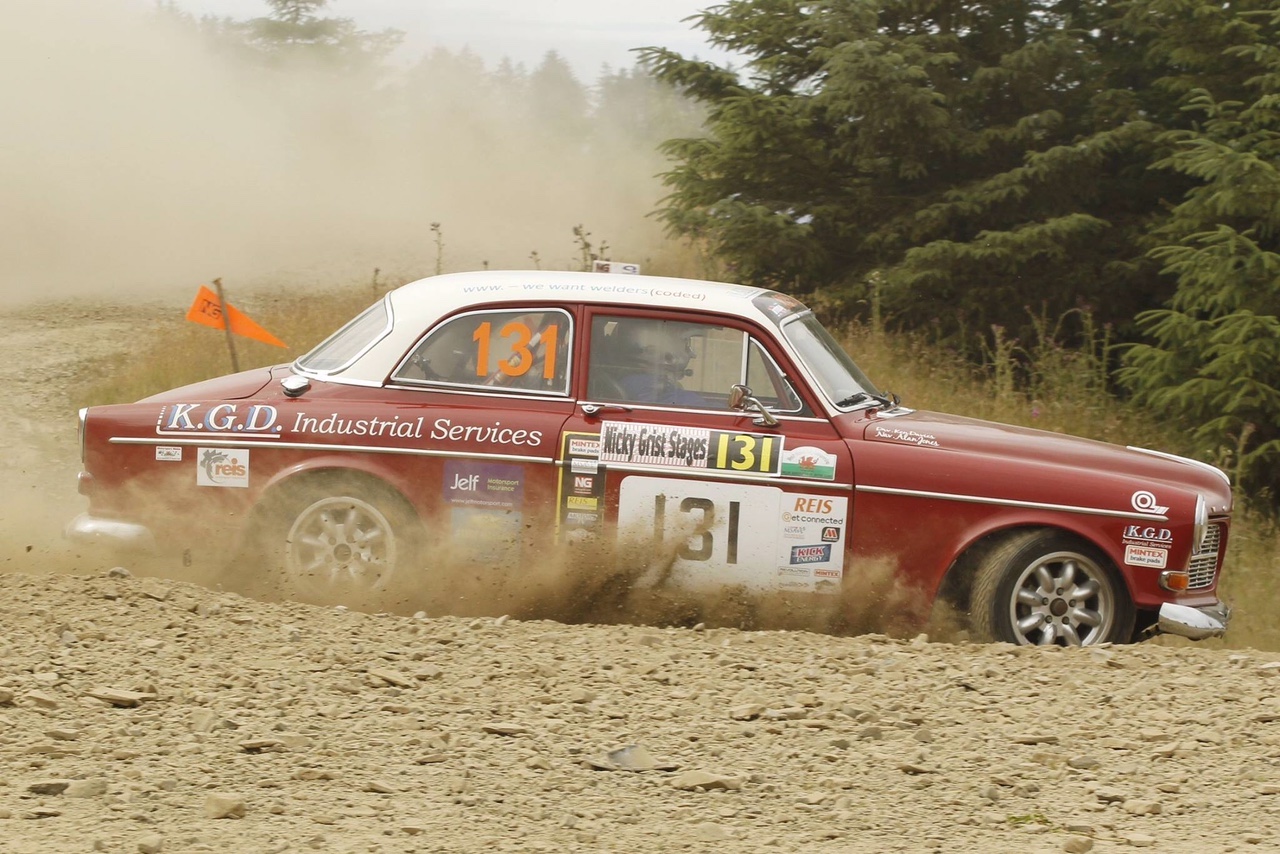 Keen to mark that historic 1966 milestone, Ken Davies from Hereford has entered the rally with his own classic 1965 Volvo Amazon rally car. "My co-driver Alan Jones mentioned the time scale. So we thought we really ought to have a go on this year's event." Davies has owned his mighty Volvo Amazon for the past six years.
"I wanted something different from the historic Escorts that everyone else seems to rally. So I really fancied the Volvo when it came up for sale. It's a car that everyone loves. It must be the one of the most photographed in the woods. It's quite hard to drive compared to modern machines. But it's great fun and we are getting quicker and quicker."
The evocative Volvo Amazon is one of a large number of crowd-pleasing historic rally cars contesting the three-day WRGB National Rally. The national rally also shadows the full UK round of the FIA World Championship. Other classic eye-catchers include a number of Peugeot 205 GTIs, a Datsun 240Z, a brace of VW Beetles. And of course lots of Ford Escorts.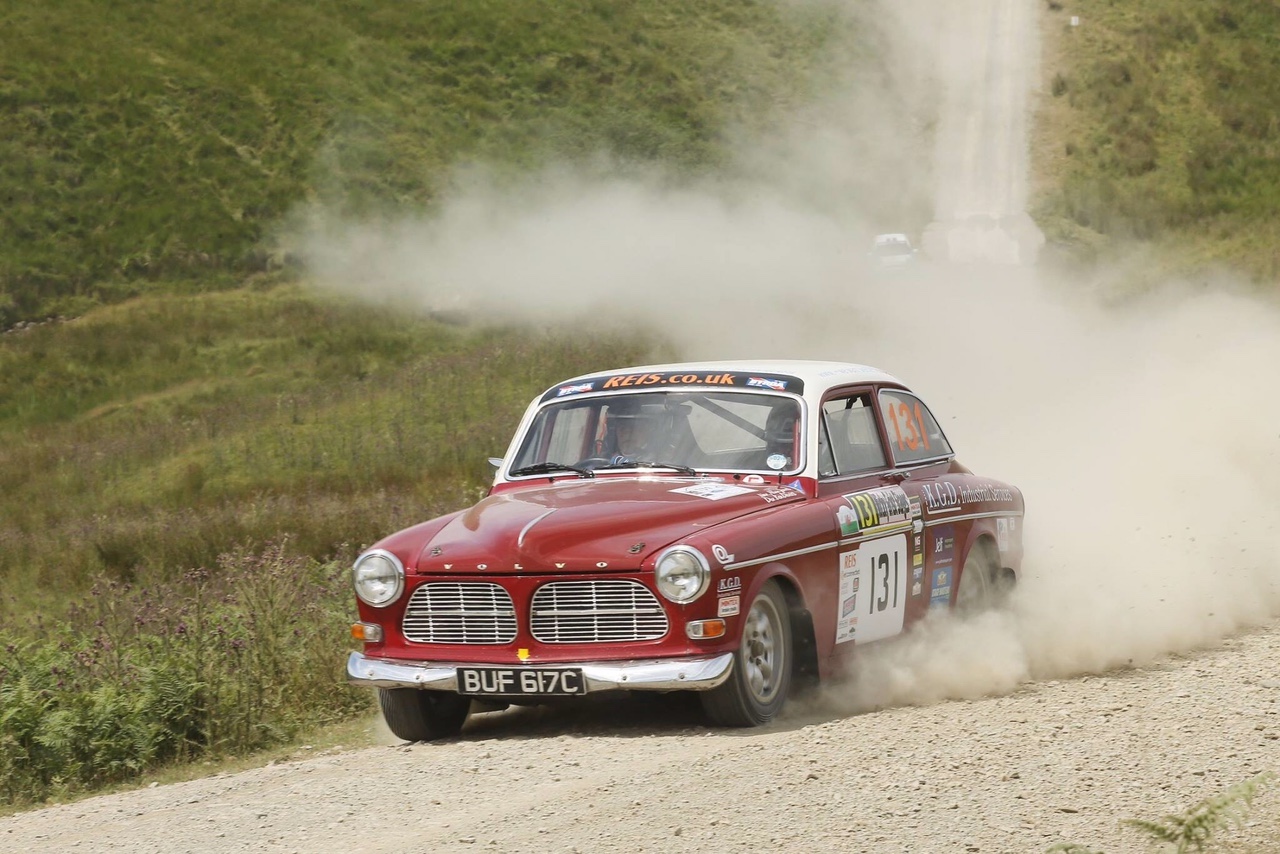 The locale then switches to the legendary Welsh forests. A further seven special stages are planned, before the finishers are hailed on Mostyn Street in Llandudno on Sunday afternoon. It all adds up to 60-miles of spectacular against-the-clock action.
"By all accounts it's going to be a tough event," admitted Davies. "However this particular Amazon was originally built to compete in the East African Classic Safari Rally. So it's pretty robust if a little overweight."
Indeed, Volvo named the Amazon after the fierce female warriors in Greek mythology. And as Trana proved, it was a pretty feisty beast in its heyday.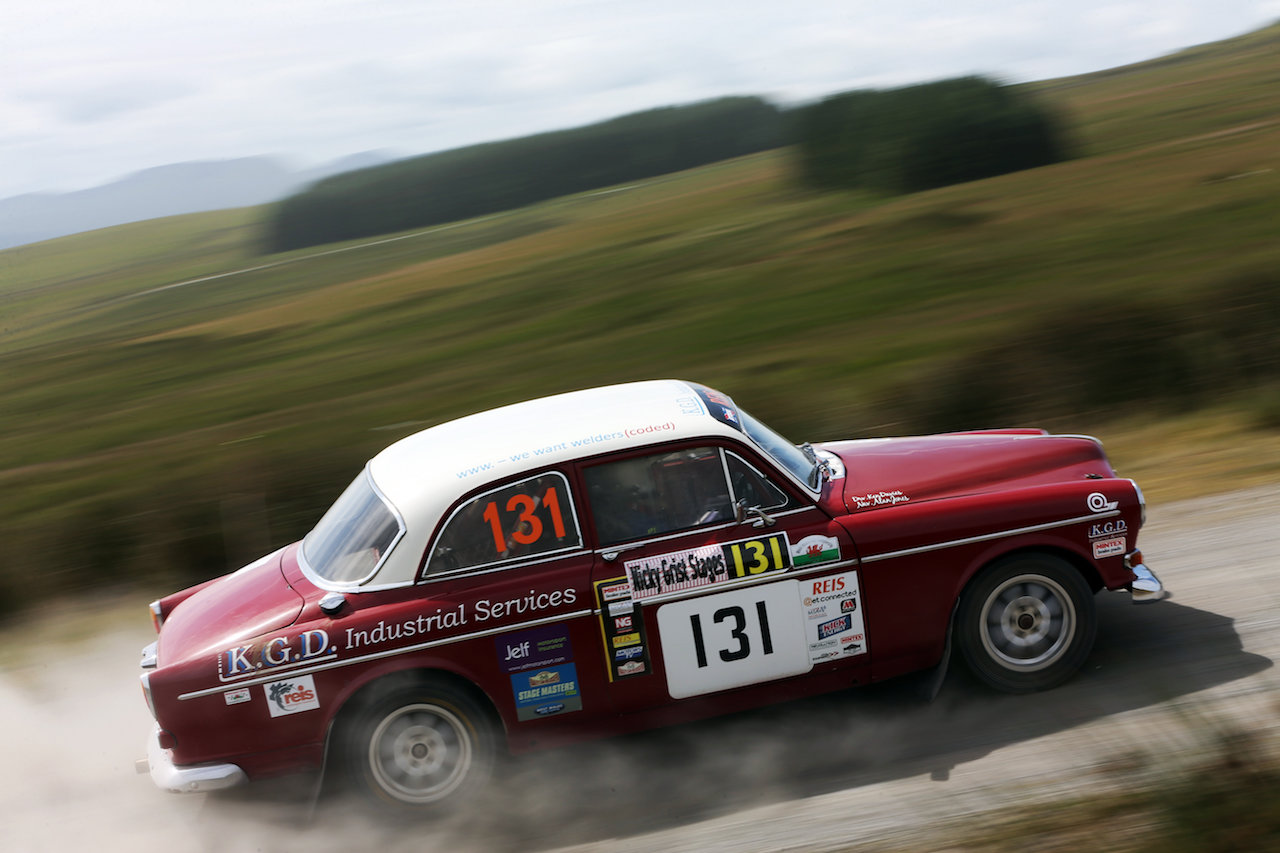 Back in 1966 there were two Volvos on a Rally GB entry list dominated by Minis and Ford Cortinas. It was a star-studded line-up, featuring F1 world champions Jim Clark and Graham Hill plus a host of rally legends including Paddy Hopkirk, Timo Mäkinen and Roger Clark.
Despite the presence of such high-profile talent, victory went to the Ford Lotus Cortina of Bengt Söderström. Fellow Swedes Harry Källström (Mini Cooper S) and Volvo Amazon ace Trana joined him on the podium.
Sadly, Volvo's rally hero passed away in 1991 aged 53. But his name will always be immortally linked with the Scandinavian marque. Now his remarkable Rally GB legacy will be back in the spotlight when Davies takes his iconic Amazon into the Welsh forests at the end of October.
Full details of the 2017 Dayinsure Wales Rally GB including route, timetable and ticket information can be found on the official www.walesrallygb.com website.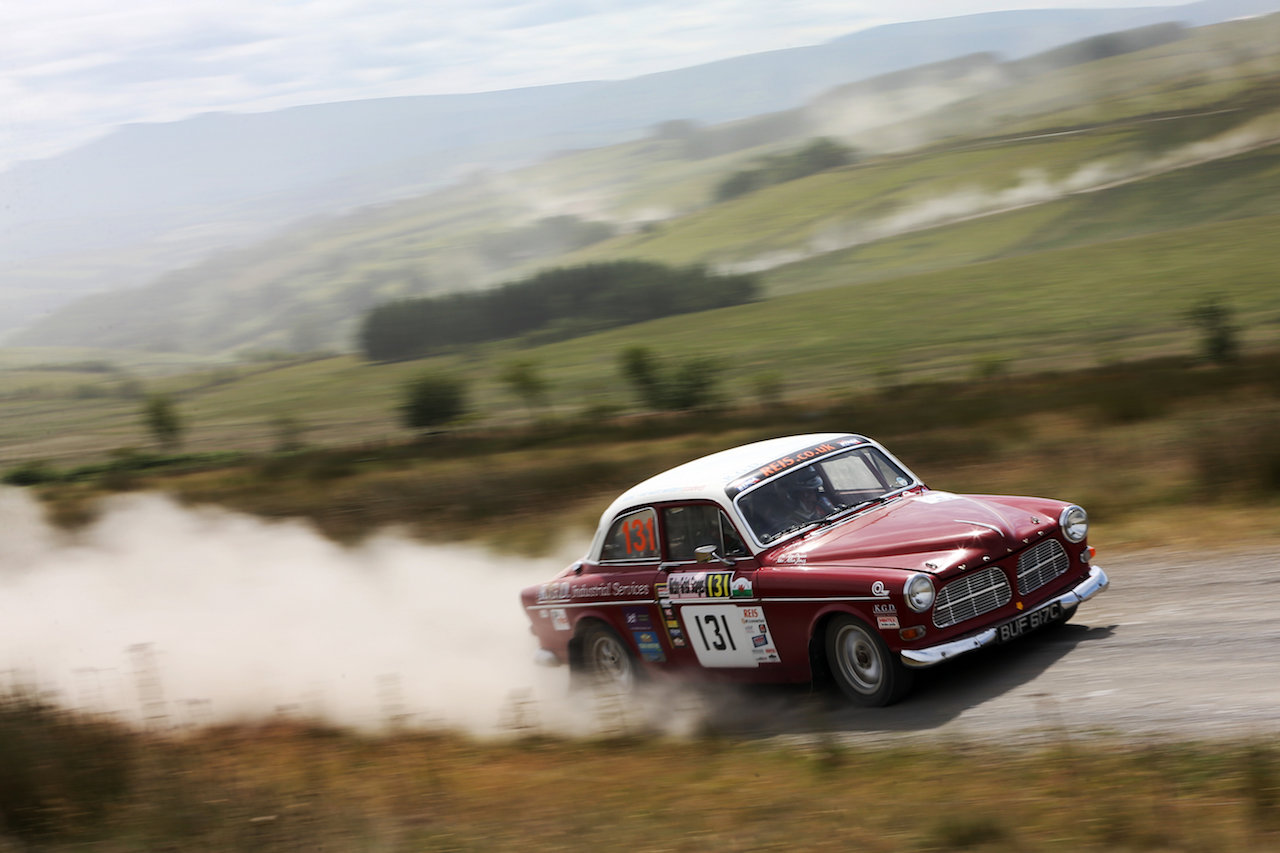 Article Source Dayinsure Wales Rally GB Media