Converting classic cars to run on electric power is one of the most exciting new developments to have taken hold in the classic car world in recent years. Once viewed with a bit of mistrust and a lot of skepticism, electric conversions have really caught on. One company that has been leading the charge (pun intended) is Electric Classic Cars, who are based in the valleys of mid Wales. Take to the Road first met company founder and classic car nut Richard Moggy Morgan back in 2016 when he had created his very first electric classic car, a 1963 VW Beetle. Now Moggy has landed a brand new tv show on Quest, which follows him and his team as they convert a cool selection of classic cars. Richard caught up exclusively with Take to the Road on how business has been going since we first met back in 2016.
Electric Classic Cars has come a long way since Take to the Road interviewed you and your very first electric classic car, Bert the classic 1963 VW Beetle. It has been quite a journey since then.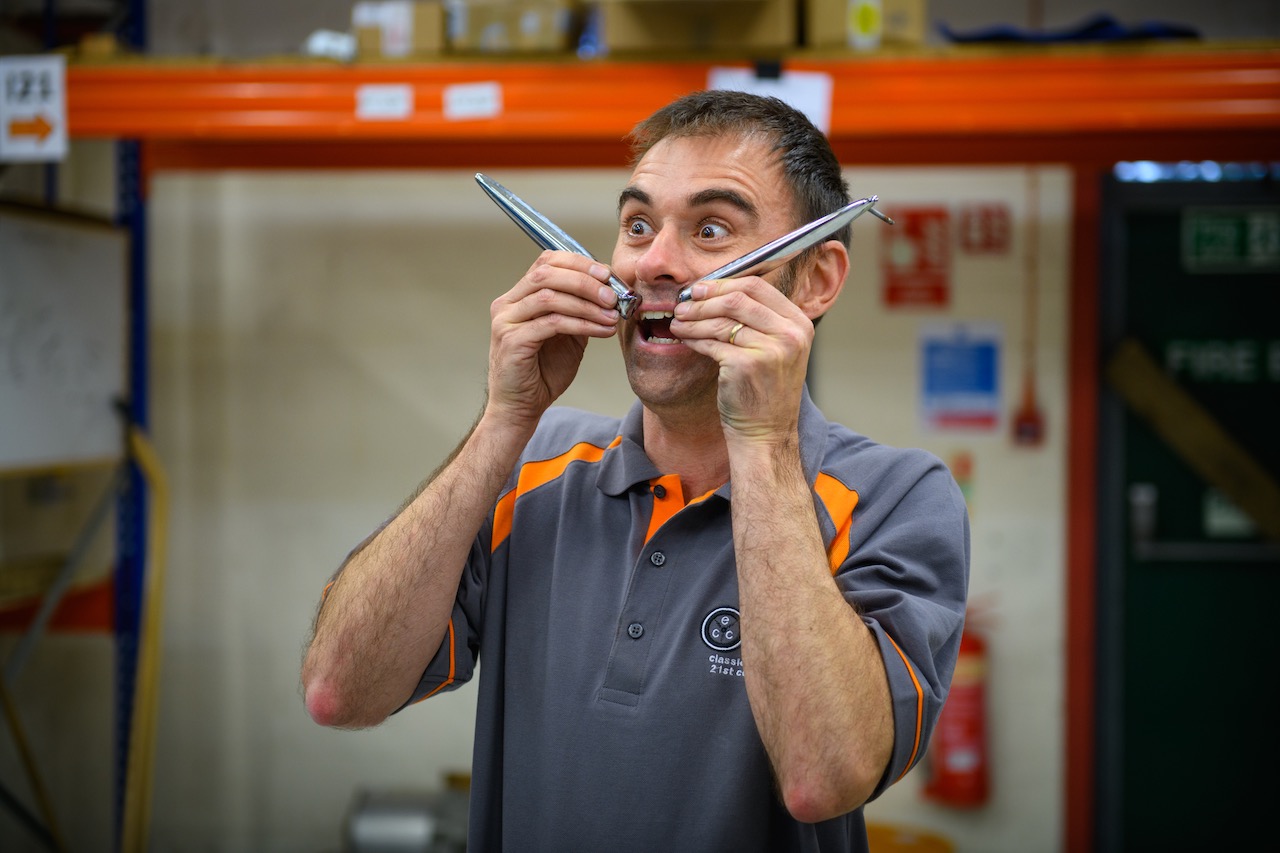 Moggy – Yup its what I call a hobby that has gotten out of control! So yeah it must be 4 years ago now since we converted our first car. Once I converted that car I was contacted by another guy who wanted me to do a car for him. And that was a Porsche 911. I was still doing it as a hobby back then, basically just evenings and weekends. Then we got asked to do a Range Rover. So yeah about six months after I did the video with you and the Beetle I decided to turn it into a full blown business and knock the day job on the head and crack on with building electric cars. So it's snowballed from there really. We've got 18 cars on the go at the moment in a 15,000 square foot unit, 14 staff and 42 cars in the queue waiting to be converted. Its nice to have a great team that can build these cars and it has been quite a journey!
Converting classics to electric is a bit of a voyage of discovery, every new build you do presents a new challenge. And there are so many different classics out there waiting to be converted.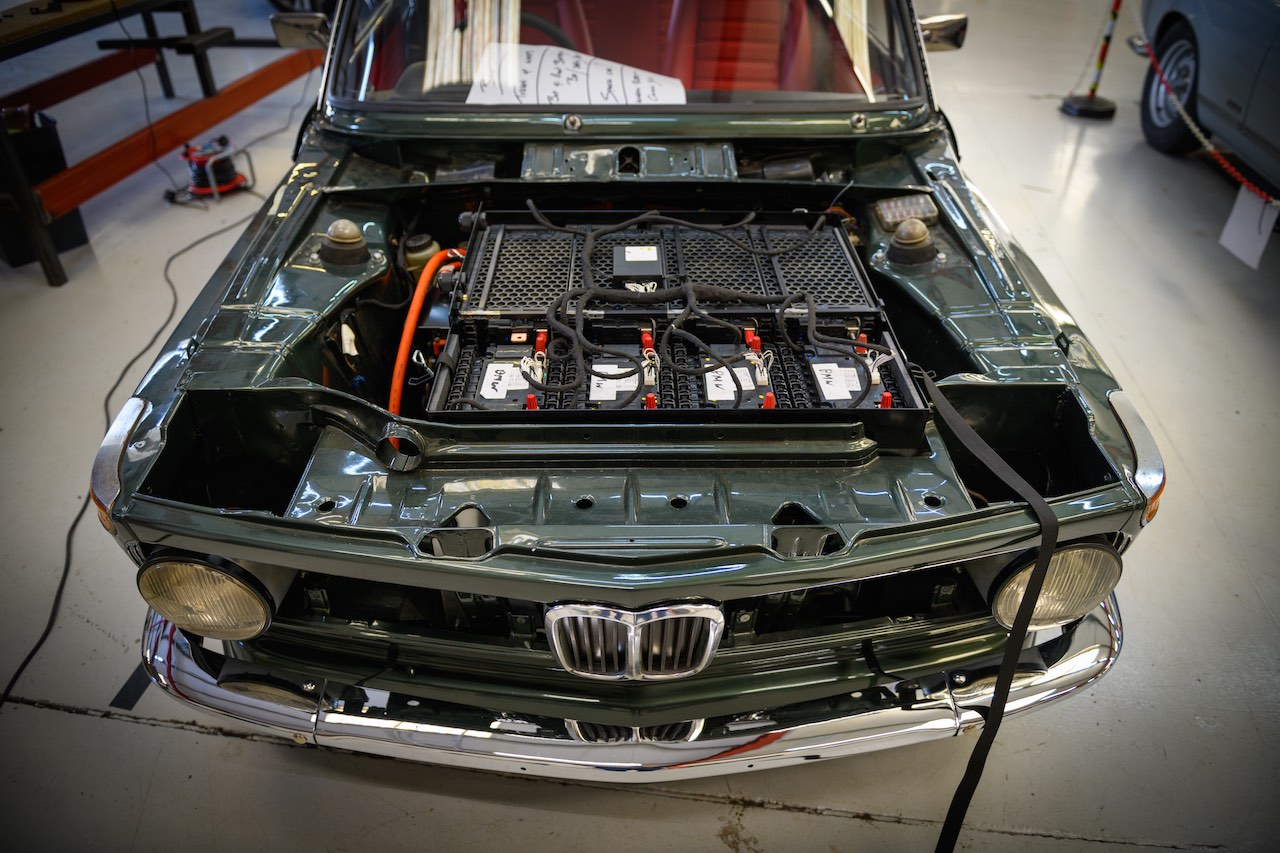 Moggy – I mean every car presents its own sets of challenges when you come to convert it and we are getting to the stage now where we are getting repeatable cars coming in, like we've done 10 Fiat 500's by now. So we always design in mind that we will be doing more of them, which essentially allows us to develop a bolt in kit so to speak. So some of the conversions we are doing now are using our tried and tested kit. Its a case of whack it out with a plasma cutter, weld it up, get it powder coated and just bolt it in. But then there's the flip side, in comes a Gordon Keeble, quite a rare car and we will probably never do another one again. So those type of conversions are back to the drawing board, where to put the batteries, what type of battery to use, how many will we use, are we keeping the gearbox? Those types of cars are a big challenge as you have to use your experience and start with a blank sheet of paper. But the cars we take in we always make sure they go out the door better than when they arrived, especially from a performance and a handling point of view.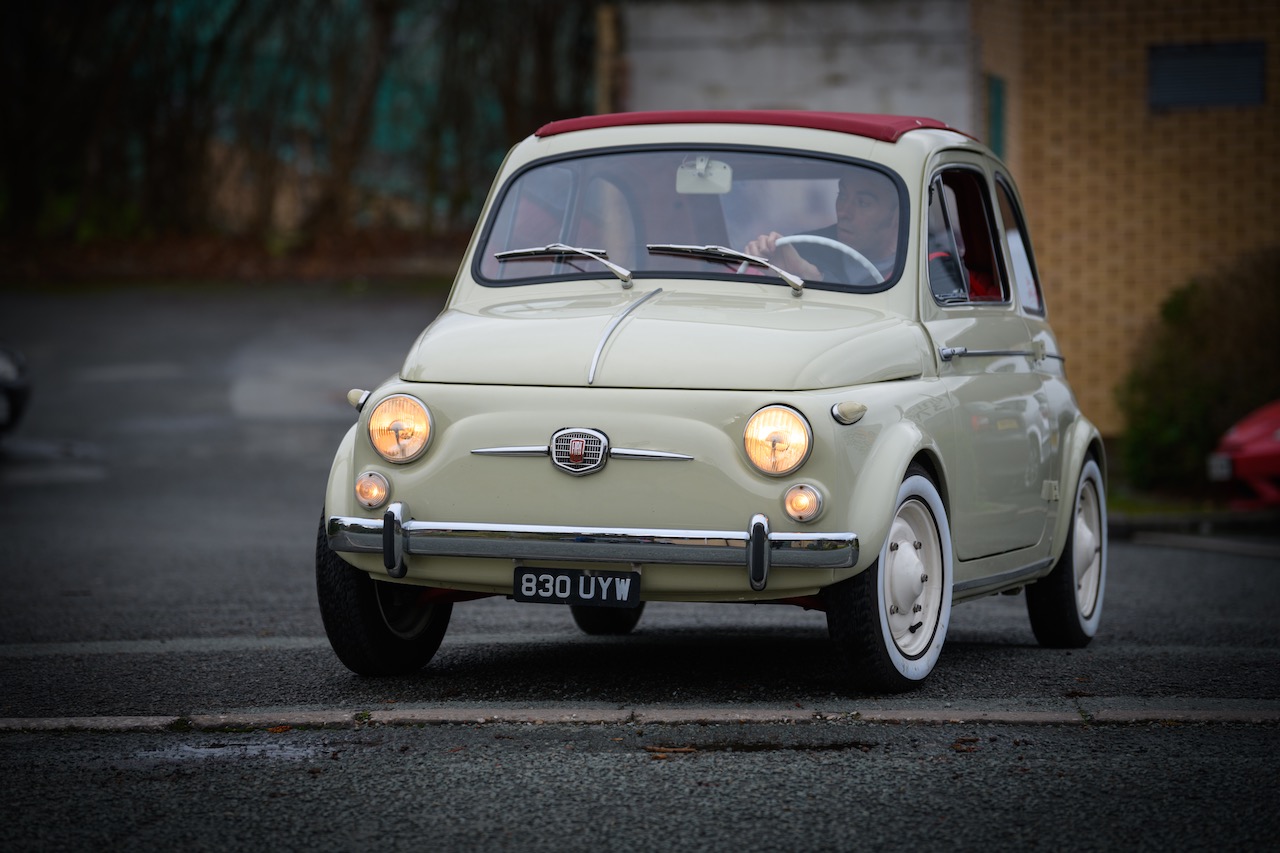 As a life long air-cooled VW owner, getting to convert a beautiful Karmann Ghia must have been one to tick off the list?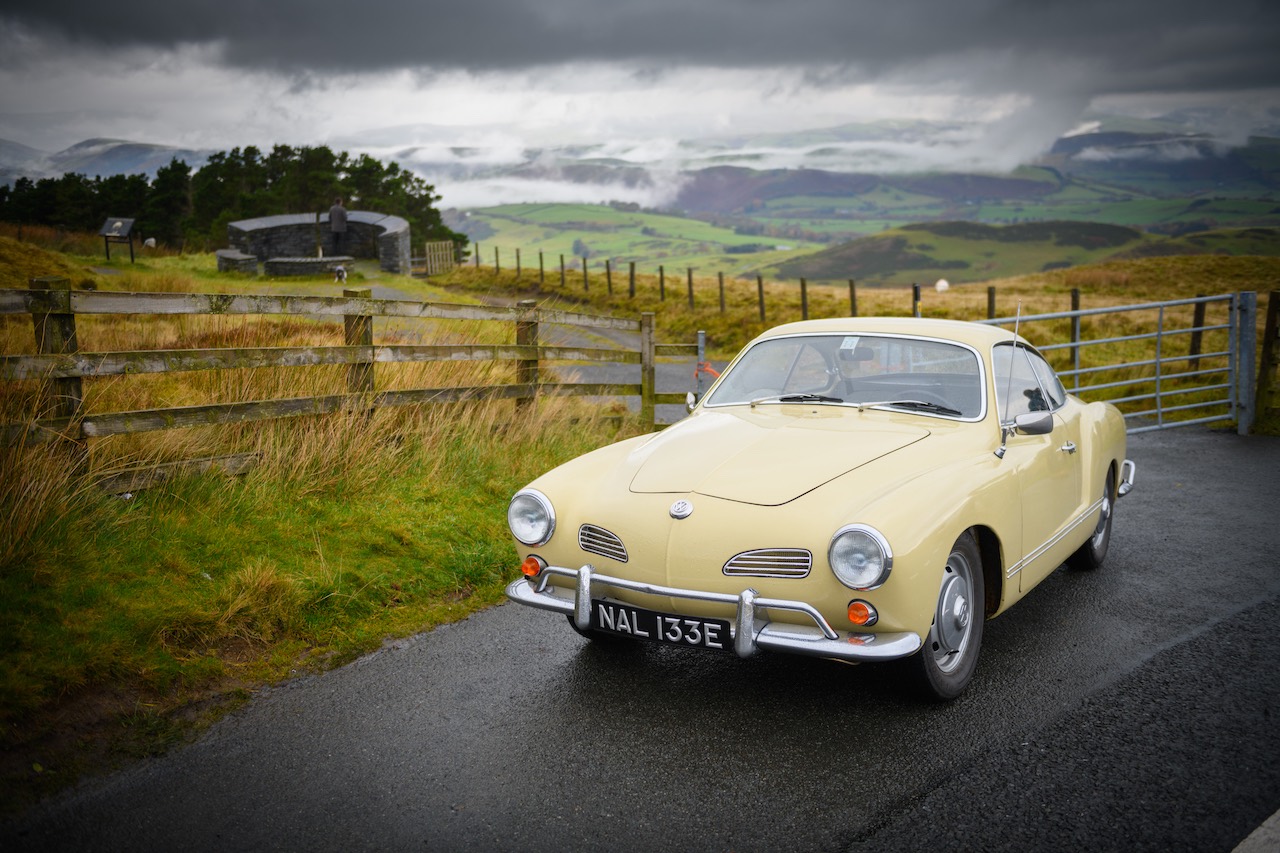 Moggy – Yeah! I've always wanted a Karmann Ghia but never had one! I've had so many air cooled VW's but never one of them. It was a privilege to be able to work on that car. It was in lovely condition. Thinking about a DeLorean we converted and how we made it perform like it never did when new, the Karmann Ghia was the same as it was always let down by the engine. They weren't the most powerful motors and their styling is a dream on wheels. But the power never justified the looks. But to have had the opportunity to put in a powerful motor, which basically gives it a sub 10 second 0-60 MPH time, plus put some of the weight further forward, it transformed the car. With the batteries upfront and in the rear it handled fantastically around roundabouts and tight corners. So for me to have the opportunity to turn the Karmann Ghia into something which it should have been from day one, but using 21st century technology to do it, was a dream come true!
Not everyone agrees with electric conversions and the Ferrari 308 GTS must have raised more than a few eyebrows?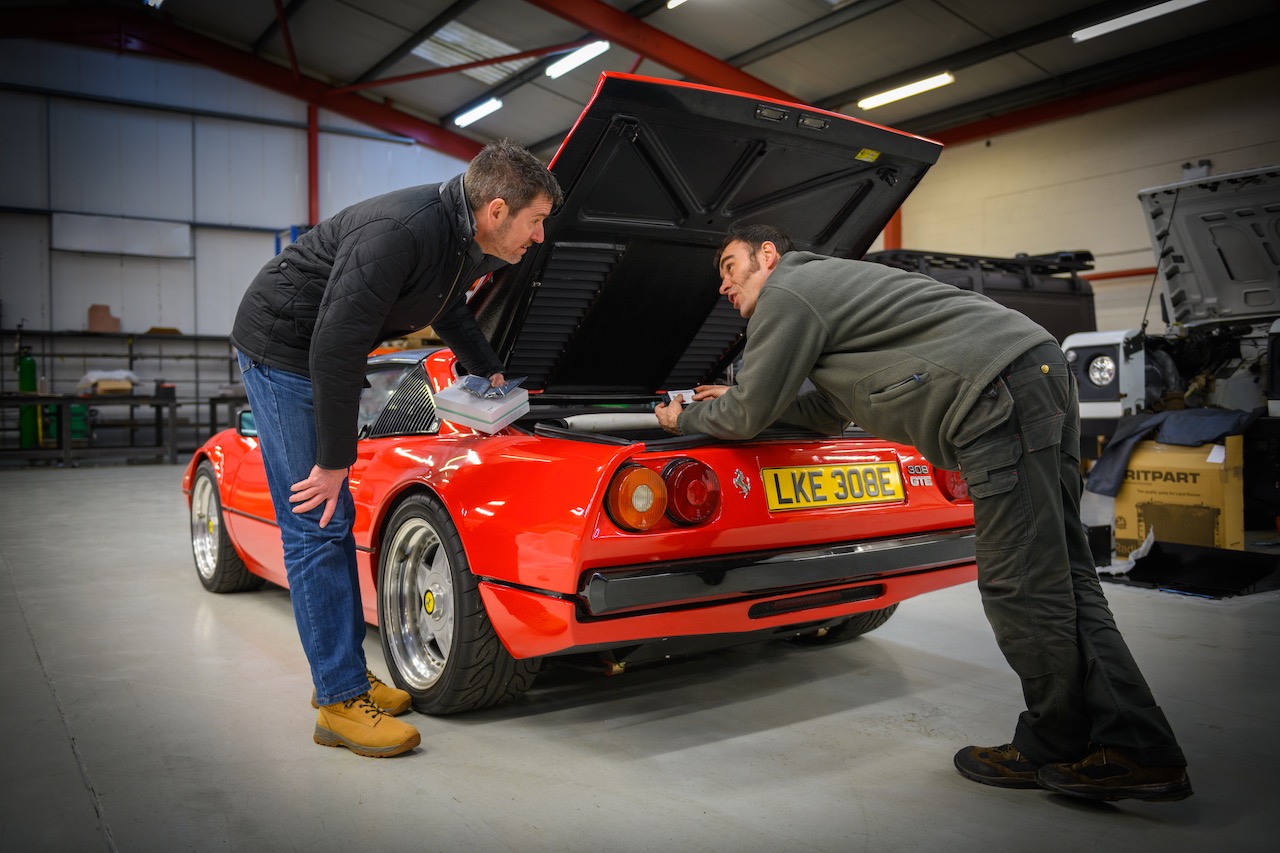 Moggy – Erm… probably… it's like water off a ducks back to me now. I don't listen to anybody that doesn't like what we do. You know people have been hotrodding and modifying cars, since day 2 of the car being invented. So just because we are now into the electric generation, it doesn't mean we are going to stop. If we were stuck in that mindset, then the classic car is gonna go the way of the steam engine. Lets say you buy a 100 year old cottage with the original coal fireplaces and single glaze windows… do you leave it like that or do you put a modern central heating system in and period double glaze windows? I'd rather modernise something like that to make it more lovable and enjoyable to live with. That's my take on what we are doing with electric classic cars and it means people can continue to enjoy them for years to come.
The Land Rover Defender conversion, how did that go with the adapting the 4×4 system?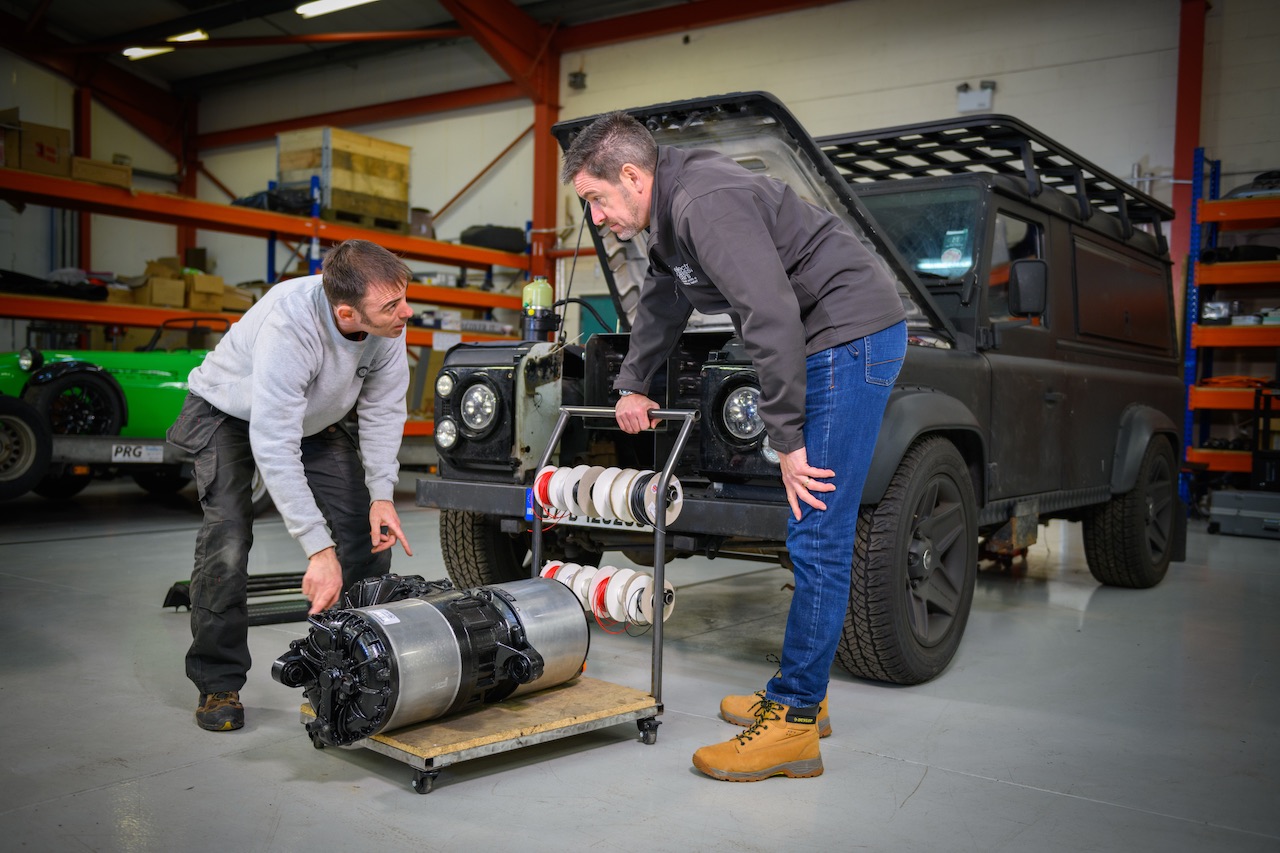 Moggy – Oh look… living in mid Wales I'm surrounded by farming and 4x4s so I've grown up with Land Rover's all my life. I know what they are like to drive, they are a glorified farm tool at the end of the day. A horrible thing to drive but once you convert it to electric, they are so much easier to drive! And it means they are more enjoyable to drive. You've got 1 gear, there's no clutch and you don't even have high and low ratios to worry about. You've got maximum torque from the electric motor at a low RPM and all you've got is a go pedal and a stop pedal. Off roading is simply effortless! And anybody can do it! It just comes down to throttle control and not spinning up the wheels. Plus the regenerative braking of the motor really helps with hill descent. They are just so much better than a diesel engine 4×4 and I'm not just saying that because I am biased. The electric drivetrain just means that off roading is just so much better!
So battery weight is heavier than an original ICE car. Will battery weight drop as the technology evolves? And how much does that weight effect power drain?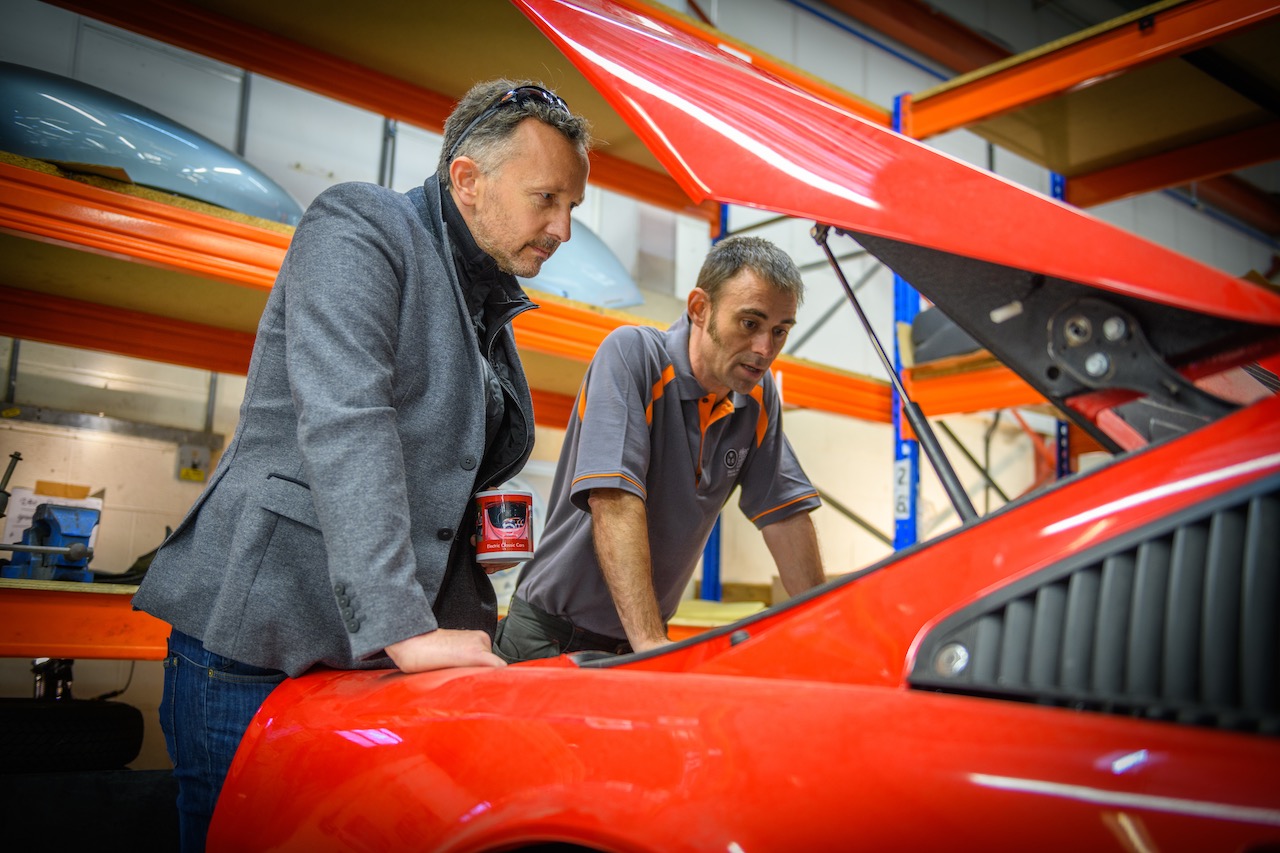 Moggy – Here's the thing, a lot of people think lead acid batteries like the ones used in milk floats are heavy, but actually the additional weight is minimal. A lot of our cars actually go out either the same weight or a little bit heavier, basically a passenger weight heavier. The Ferrari we did actually went out the doors 50 kilos lighter. The extreme end of that is the Defender and we put a full Tesla Model S battery pack in that. It was about 100 kilos heavier than the original setup, but in a 4×4 like that, the weight gain is neither here nor there. So yes they can be a little bit heavier but not as near as what people think. And don't forget when you charge up a battery, it doesn't increase in weight, unlike filing up a petrol or diesel car.
Range anxiety… is it a genuine concern or is because the technology is still new? Is it a case of adapting ones expectations and the way we drive?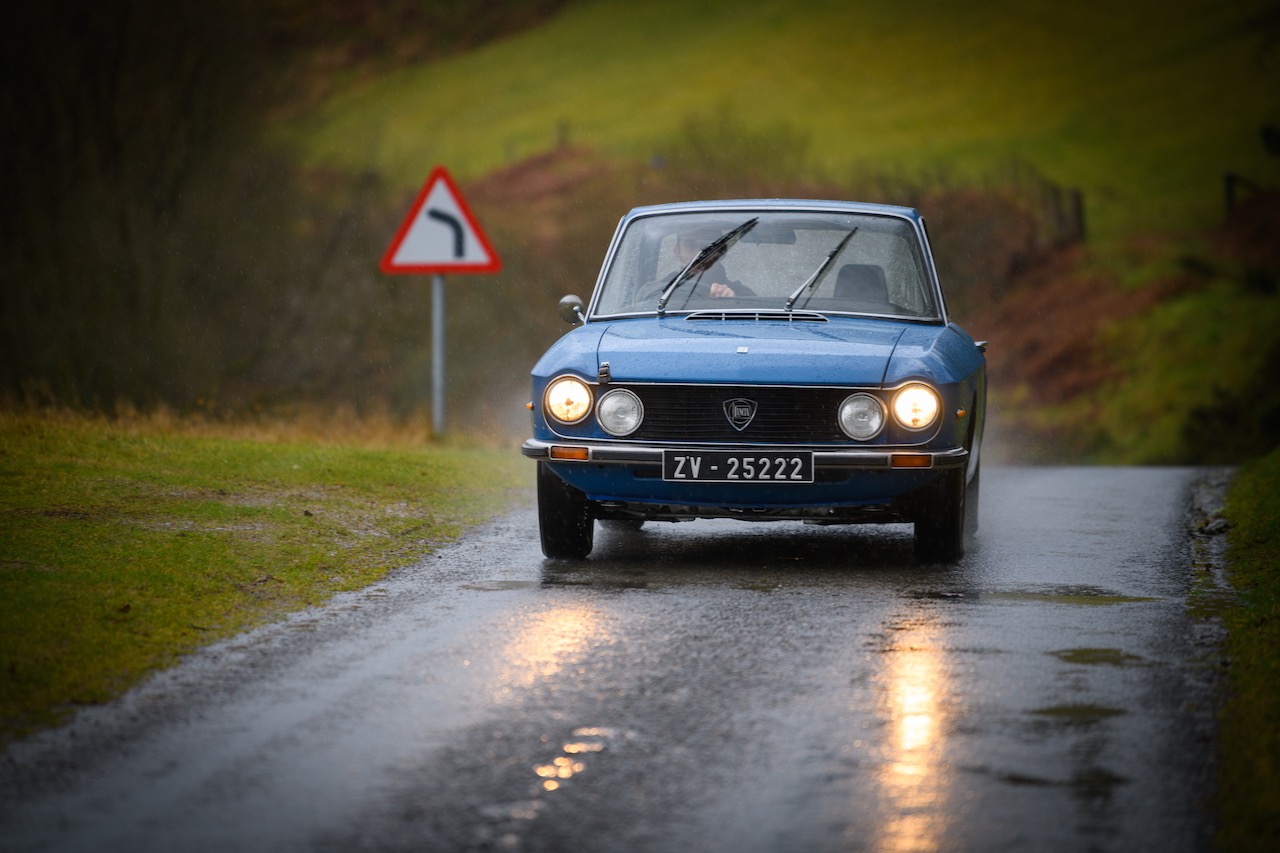 Moggy – With electric classic cars you don't really drive them 500 miles and not everyone that owns a standard classic would do that either. They'll drive 100 miles maximum or maybe a couple hundred on a trip down to Cornwall lets say. So as long as your range is say 150-200 miles then range anxiety in a classic converted car is minimal, because you never did those kind of journeys in the first place. The average range in our cars is 150 miles, we've done some that are 50 miles, like little Fiat 500s that are city cars, and on the flip side we've done 250 mile range. So with whats evolved in the last 3-4 years, range anxiety really isn't a thing any more.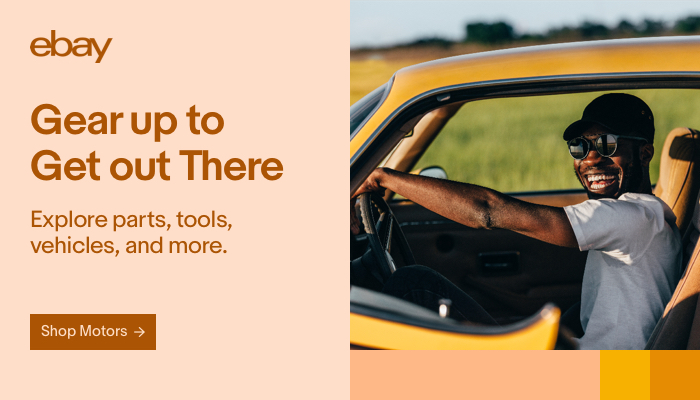 Richard you used to rally a Porsche 914 back in the day. Do you think an electric classic rally car would work?
Moggy – It would work but I think that would be like taking like an old Stewart F1 car and sticking a Tesla motor in it. I don't think it would work really as a concept. It would work great as a race car as it has the speed and low down weight, but you are taking an iconic piece of motoring history , with the noise and all the stuff that comes with that. Its a package so converting say an old Escort Mk1 for rally purposes really isn't worth doing. I wouldn't get that.
Have you gotten round to converting your custom Beetle that you've had since you were a teenager?
Moggy – Ha ha no I haven't gotten round to that one Niall I've been buying too many other toys! I've got a 1303 Beetle with a 600BHP Tesla motor in it and I've just got a Land Rover 90 Rag Top to convert. So that poor old thing is sitting forlornly in my garage at home wondering when I'm going to get round to it! So no I haven't gotten round to it… but I will! Maybe it will be a father and son project down the line.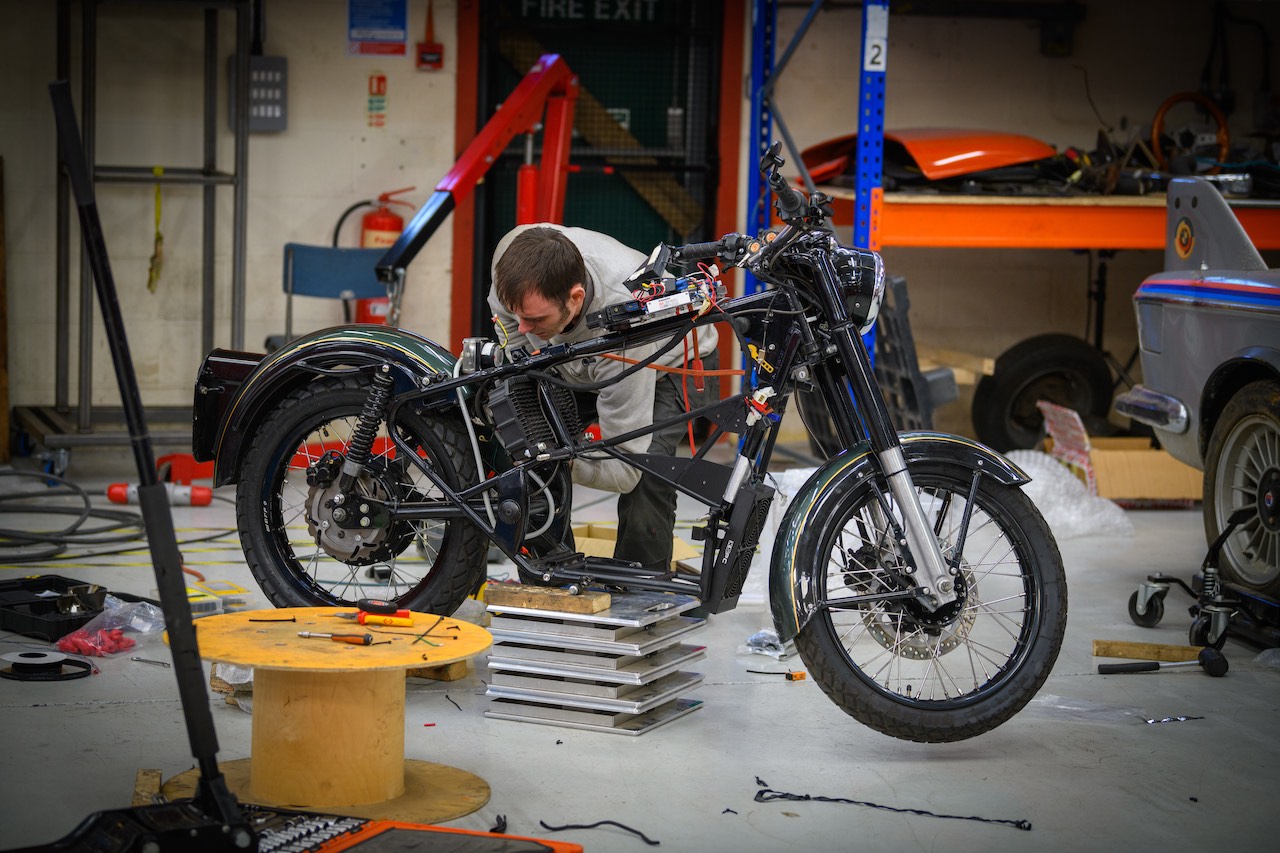 Is there any Vintage Voltage conversion that Spud the Boston Terrier hasn't liked?
Moggy – Ha that's a good question! Yeah Spud loved the Fiat 500 but I don't think he was a fan of the Ferrari as he got thrown about in that one. I think the acceleration was a bit much for him. He actually slid half way up the seat once so he wasn't a fan of that one!
Richard Moggy Morgan was talking to Niall Julian
VINTAGE VOLTAGE premieres on Quest, Freeview Channel 12, Thursday 25th June at 9pm.