At RM Sotheby's Villa Erba sale on 27th May a 1993 Porsche 911 Carrera RSR 3.8 with just 10KM on the clock, sold for record a €2,016,000. This super rare 964 was one of just 51 Carrera RSR models built and was custom ordered from Porsche. Incredibly it remained untouched in a private collection for over 25 years. This rare Porsche was never driven and is so original it still retains the factory-applied coating of Cosmoline protection wax.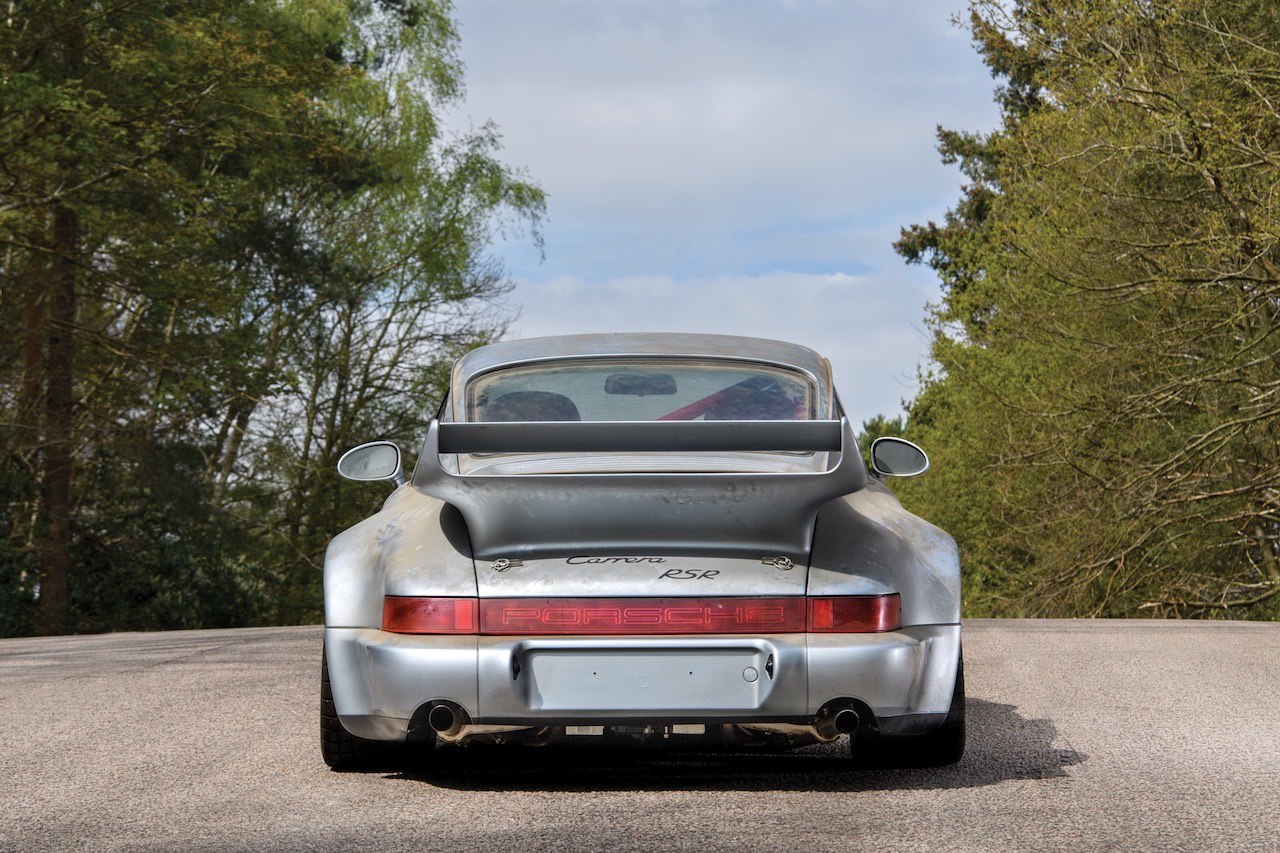 The exclusive Type 964 Porsche 911 Carrera RSR, of which only 51 examples were built, was the Turbo-bodied racing version of the Carrera RS. It was fitted with a 3.8-liter type M64 /04 RSR-specific engine. This dry-sumped, single-ignition powerplant developed an impressive 350 horsepower and 284 foot-pounds of torque. Which was all fed through an uprated five-speed manual transaxle. The official numbers at the time were viewed as being very conservative. More realistic figures suggested it produced at least 375 horsepower. Car and Driver magazine testing produced a result of 0-60 mph in 3.7 seconds, making it quicker than a Ferrari F40.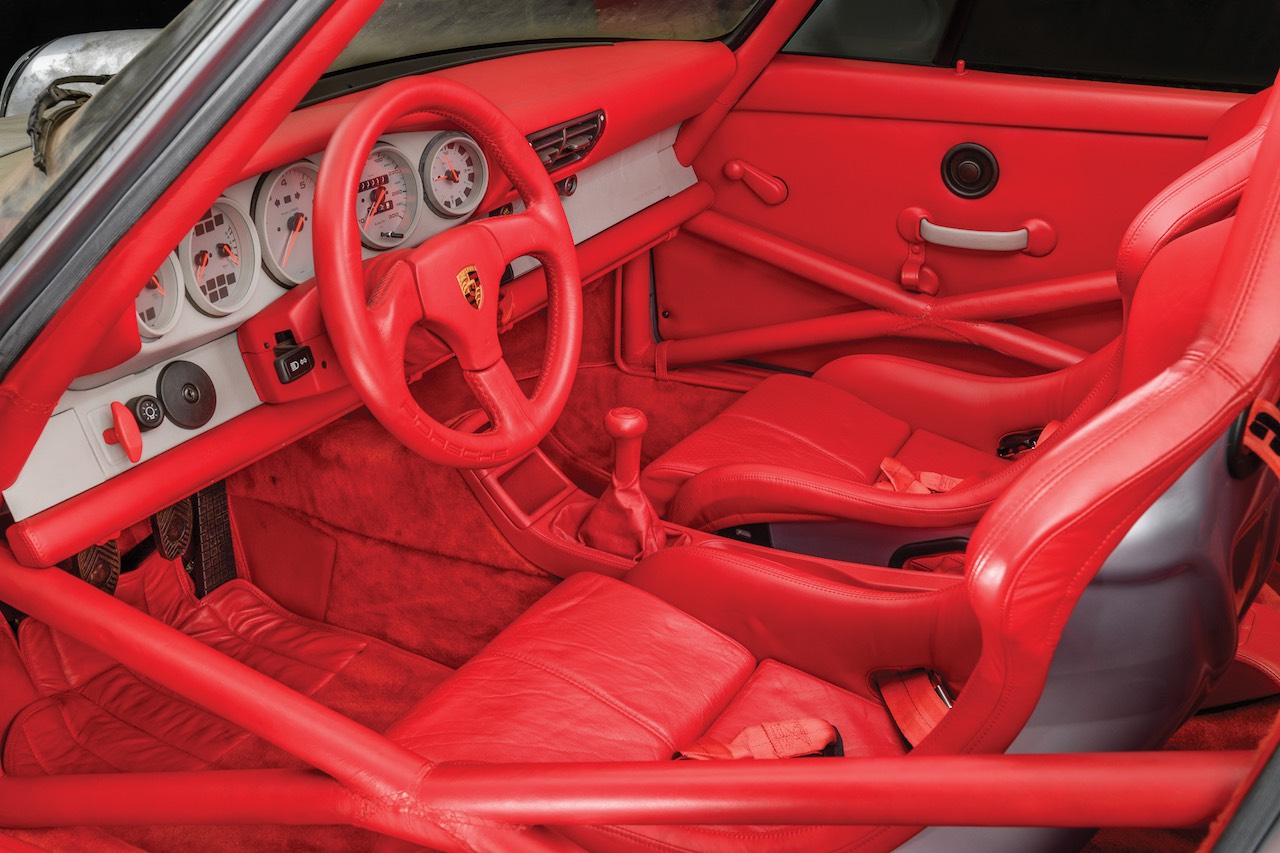 This all-original example RSR was a special order and was delivered with numerous creature comforts (when compared to the stripped down race cars). It was specified with Polar Silver Metallic paint and trimmed in Guards Red leather. The red trim option included the competition seats, headlining, upper and lower dashboard, steering column and steering wheel, door caps. Even the roll cage was given the Guards Red treatment.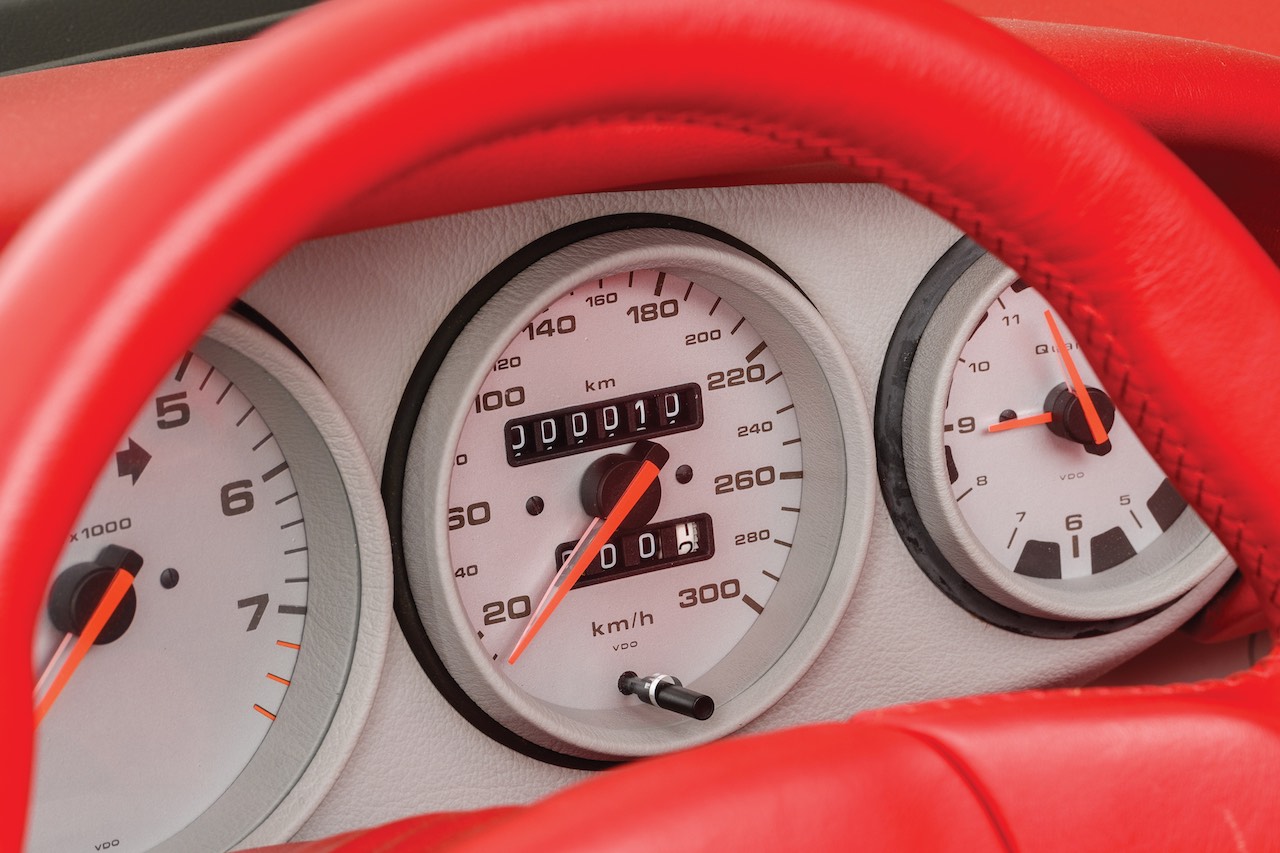 The Can Can Red carpeting and Schroth six-point racing harnesses were also color-matched. The silver-faced instruments were surrounded with silver-gray leather, as were the door pulls.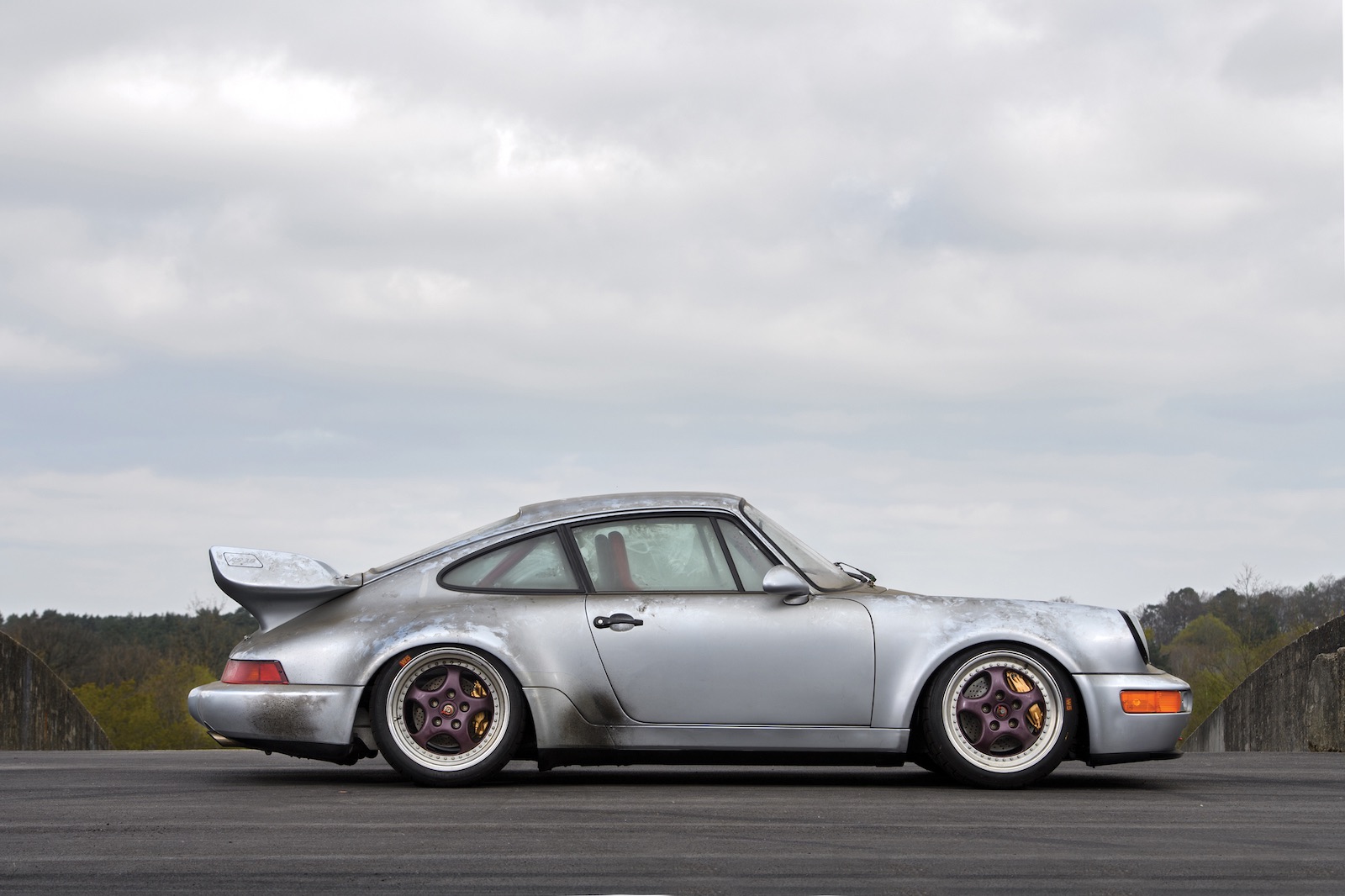 The centers of the wide Speedline three-piece wheels were ordered in Amethyst Metallic, while the calipers for the huge disc brakes are painted in contrasting gold.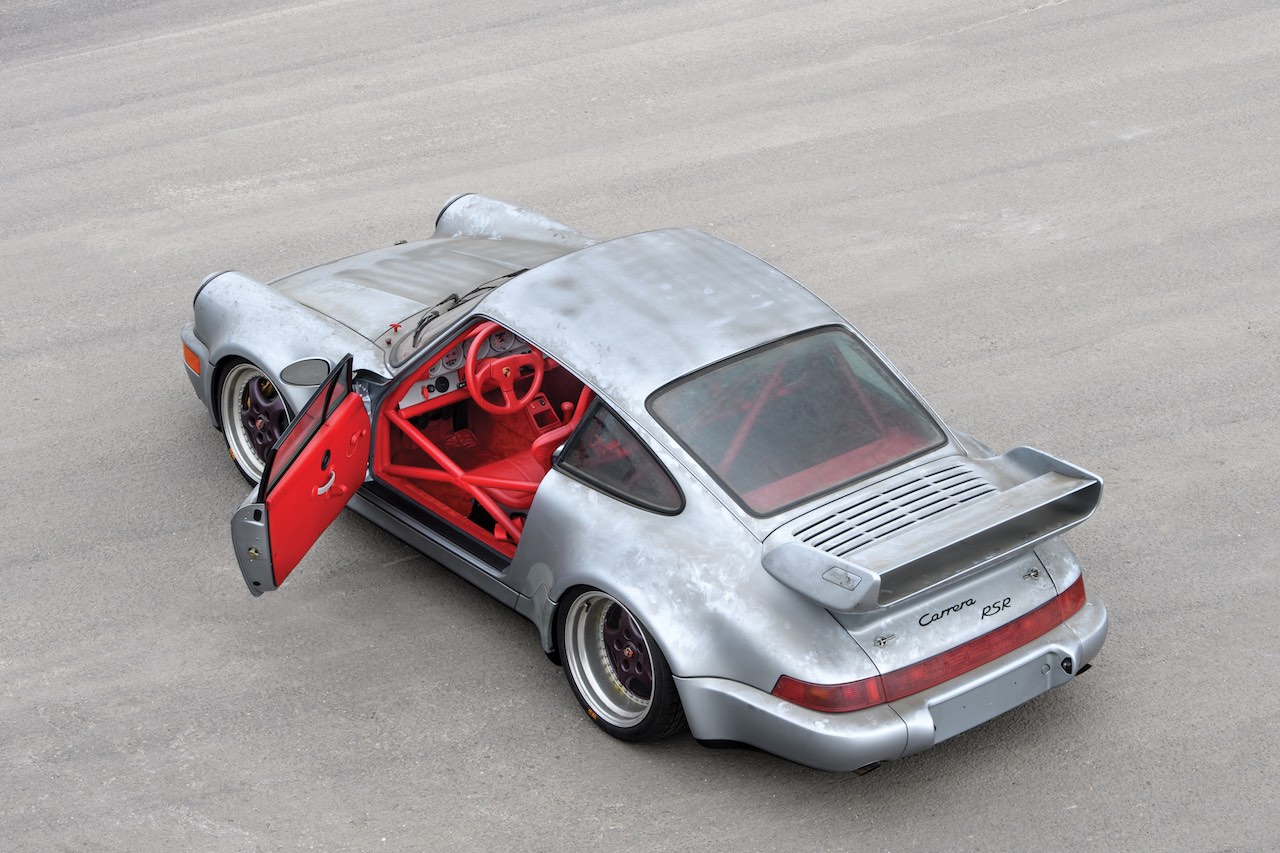 Unsurprisingly the 1993 Porsche 911 Carrera RSR 3.8 attracted enormous attention at RM Sotheby's Villa Erba sale. It is exceptional rare for such a limited production Porsche racer with only 10 kilometres on the clock, to come on the market. Especially one that is in completely original, as-delivered condition. This magnificent Porsche 911 Carrera RSR set a record for any 964 model 911 at auction, achieving an incredible €2,016,000.
Article & Photos Source RM Sotheby's
More photos of the Porsche 911 Carrera RSR