The Porsche 928 is one of those cars that for many, has slipped under the radar. With so much fever around the 911, the 928 has kind of gone unnoticed, the V8 powered GT seemingly at odds with the Porsche purists rear engine obsession. Owners and fans of the Porsche 928 have been in on the secret for a long time however. And when you finally get a chance to drive one, it is a bit like discovering a long lost continent only to find that it has been discovered already. If you've owned a Land Shark, only you will know what everyone else is missing out on. And that is a car that ticks many, many boxes. The deep turbine like sound of the V8 has a lot to do with it!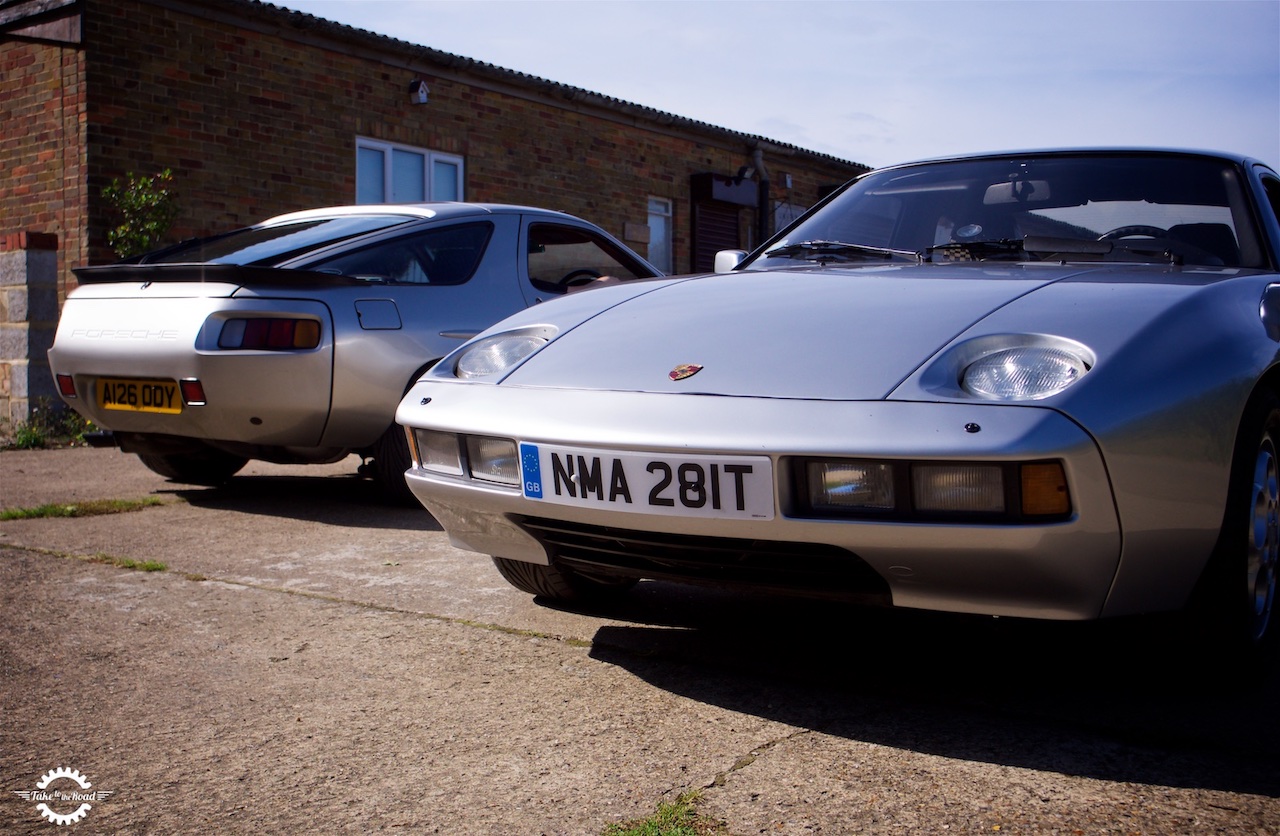 I first met Alistair Walter at a classic car meet one evening in London back in 2015. We got chatting and after a couple of beers, we hatched a plan to make a film about his beloved Porsche 928. As he talked about his 1979 Japanese market Land Shark, he added that he had another 928… a 1984 RHD S2. Right there and then I knew we had to film both cars. Both were the same and the opposite. Series 1 versus Series 2. LHD versus RHD. 4.5ltr V8 versus 4.7ltr V8. Alistair quickly pointed out that the model was celebrating its 40th anniversary in 2017 (the car was launched at the Geneva Motor Show in 1977). And so we decided to wait for 2017 to arrive…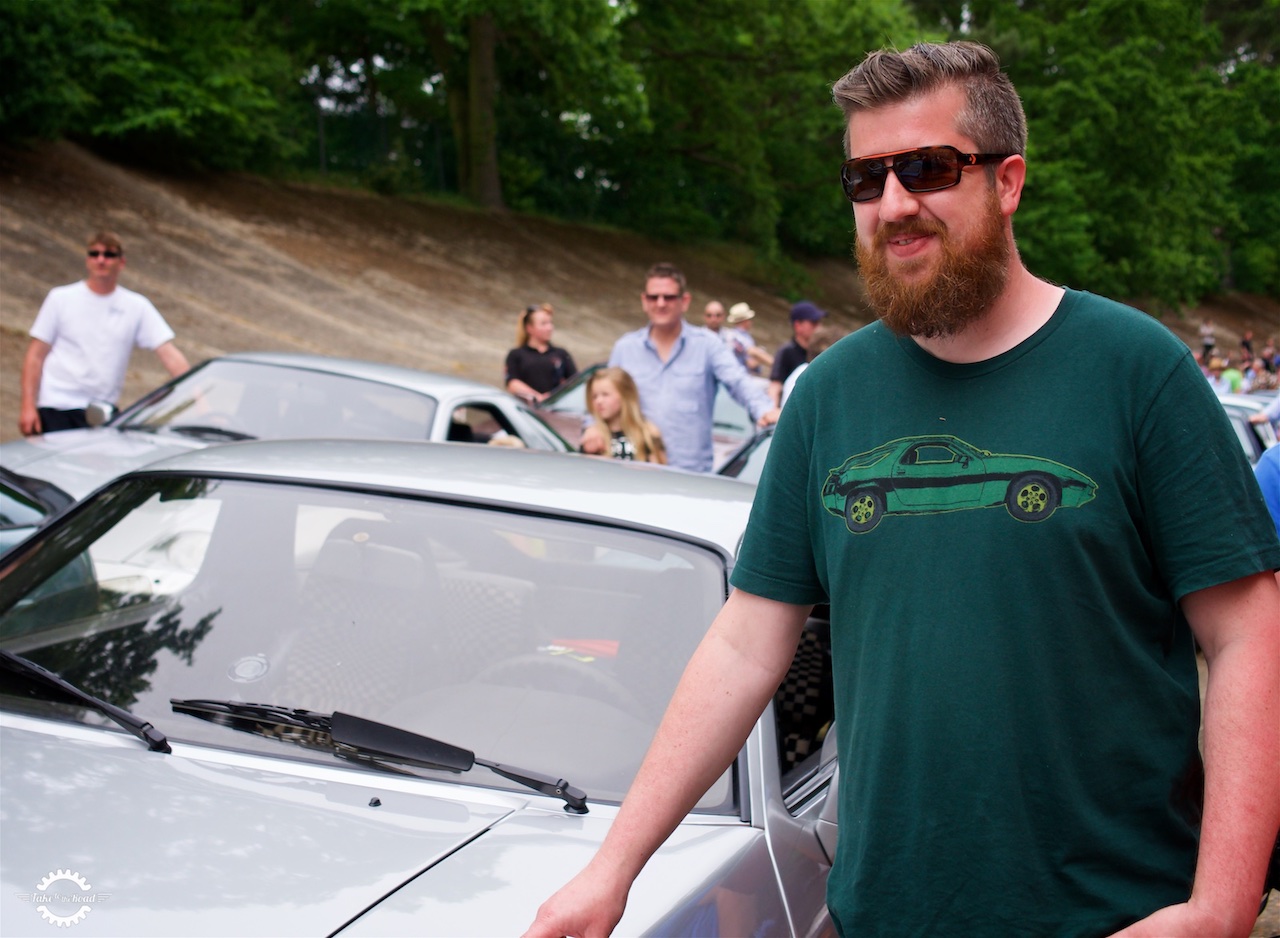 This particular film is probably the longest one I have done to date, in that filming was spread over four months. We started the shoot off at the Historic Brooklands Museum, so as first shoot locations go, it was pretty impressive. The Porsche Club of Great Britain had arranged a special gathering on the 28th of May at Brooklands to celebrate the 40th anniversary of the 928. Hundreds of transaxle owners and fans alike descended on the famous venue, many traveling from continental Europe. And Alistair was there with his very own 1979 Porsche 928.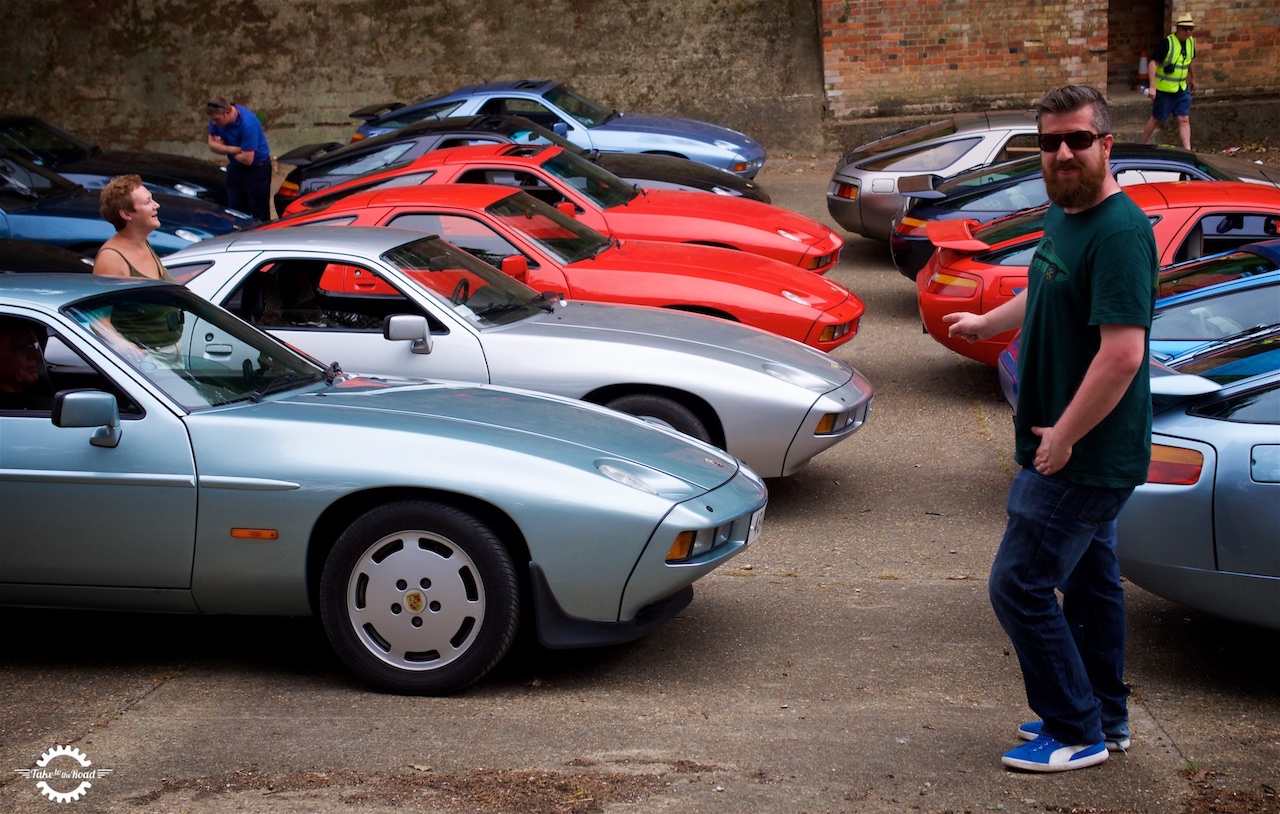 Any anniversary event for a car is a special one. But the location of Brooklands just added something magical to the atmosphere. The air was filled with excitement and of course the sounds of many many V8s. And the days celebrations were capped off with a gathering of over 140 Porsche 928s of all ages and variations, all parked on the iconic banking of the old Brooklands racing circuit. It was a sight to behold, with row after row of Land Sharks disappearing into the distance. As Alistair had an early car he got the chance to line up on the 3rd row. It was a very cool moment and I was delighted to have been there to capture it.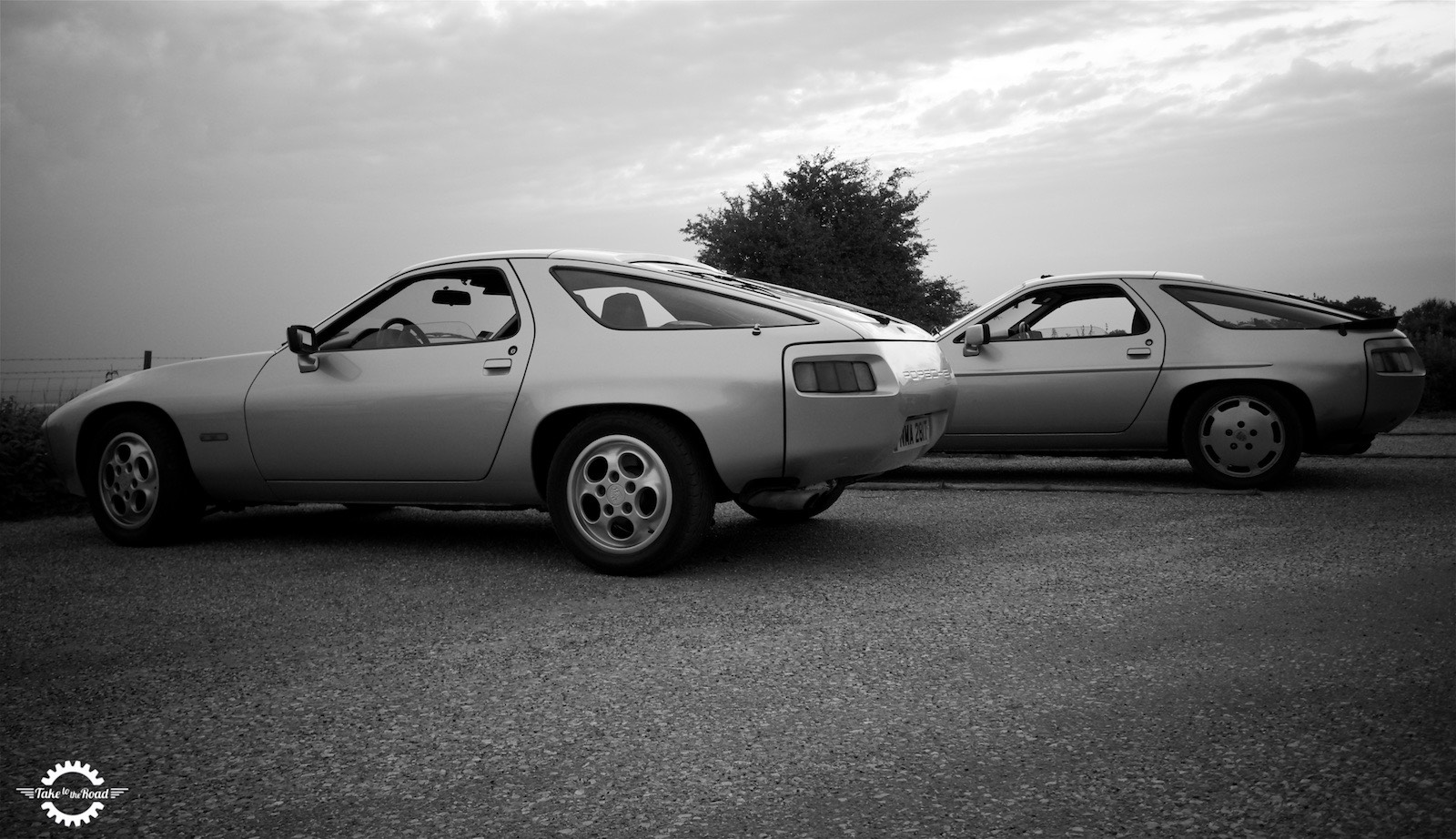 One of the advantages of filming Alistair's cars was that I got to drive one of them! Being a one man, run and gun filming operation, someone had to drive one of the cars. I of course put my hand up… and got the keys to Alistair's 1984 S2. This was actually my first time behind the wheel of a Porsche and the 928 was a very welcome introduction. Style wise I've always liked the Land Shark. It has very clean, smooth lines and you wouldn't think it was a car designed in the 1970s. It has aged very well indeed. Of course my main interest was with what lay under the bonnet. I love my V8s and when the S2 fired up, it made a very satisfying roar.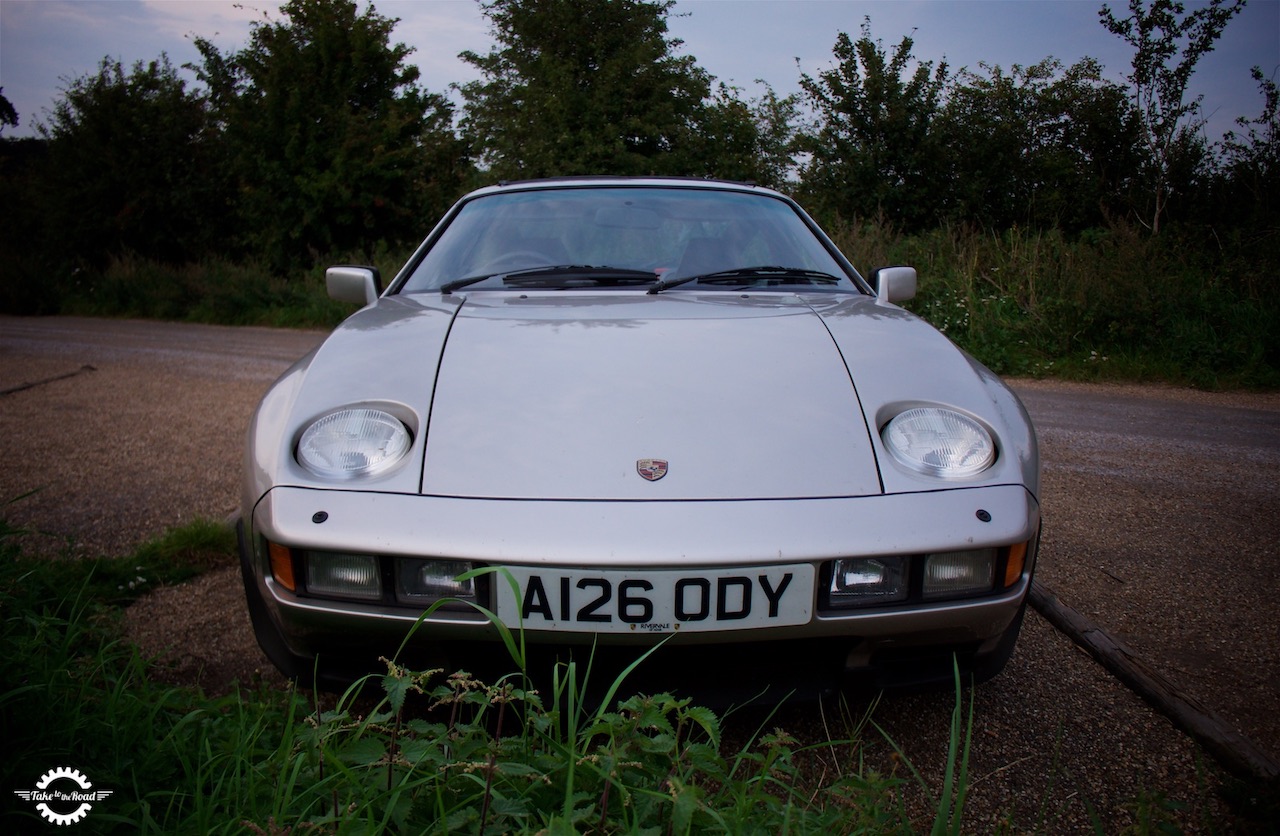 As Alistair mentioned in the film, the S2 sounds a lot more aggressive than the S1. The early V8 engine sounds great but there is something very different with the S2. It reminded me more of an American muscle car. And when I pushed the loud peddle, it put a massive grin on my face. The Porsche 928 really is an excellent GT. It was of course designed to be a comfortable Autobahn cruiser and this is something it excels at. The seats are great and the cabin is spacious and comfortable. As a luxury GT it ticks all the boxes.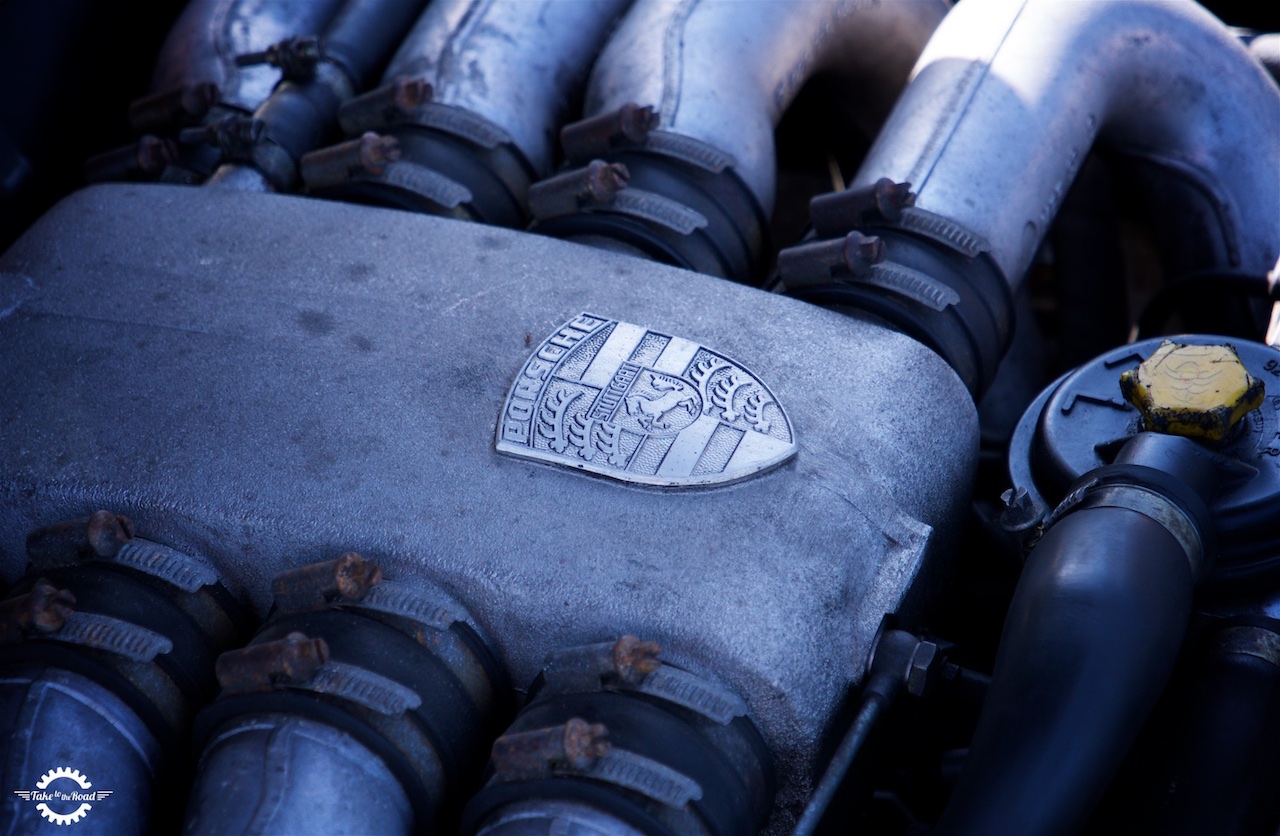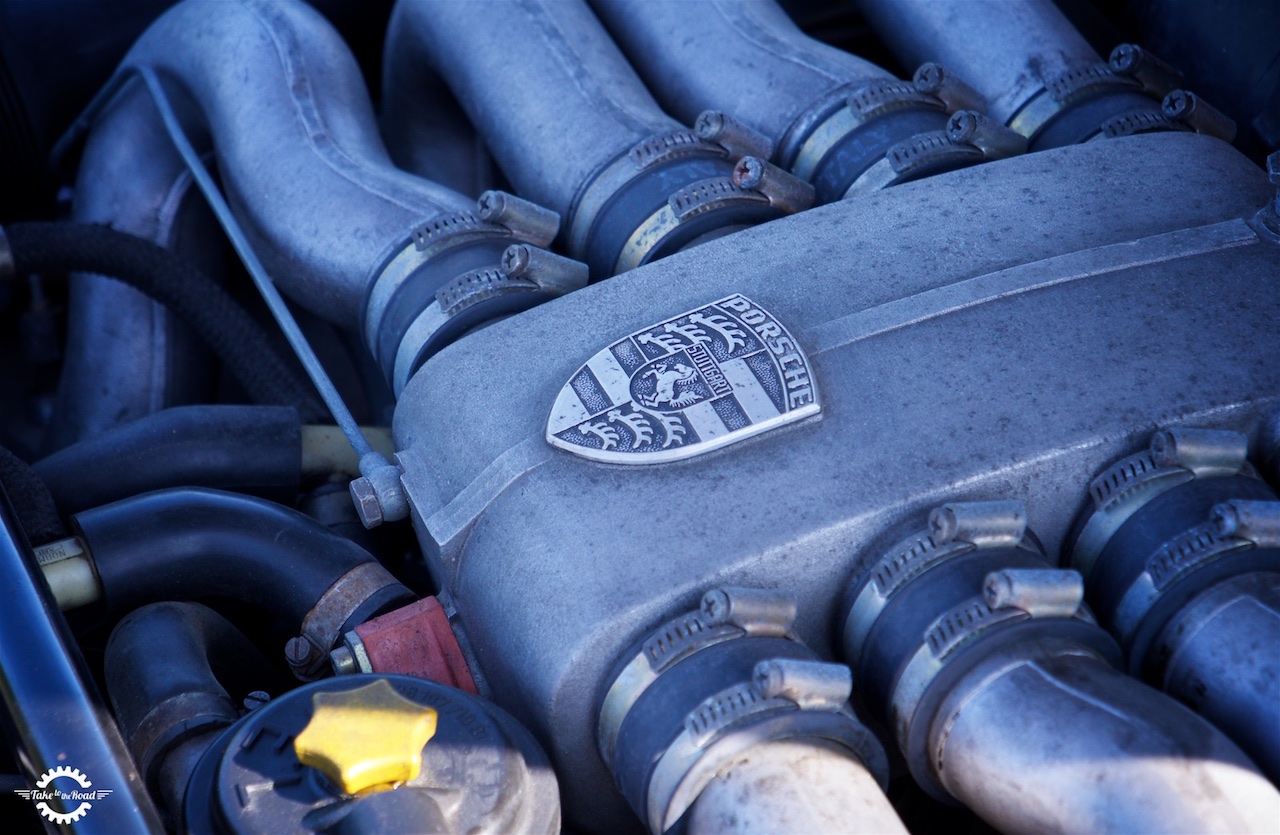 The whole car felt solid, as one would expect from a German manufacturer. The steering was well balanced and was easy to use. Plus the brakes did a good job of reigning in the S2s 310BHP. The engine itself has a huge amount of torque and the roar from the V8 is very satisfying, even when driving around town. And while some would prefer a manual gearbox to take full control of the V8, I found the 4 speed auto to be very good indeed. Gear changes were smooth and the kick down worked as it should… which added heaps to the grin factor.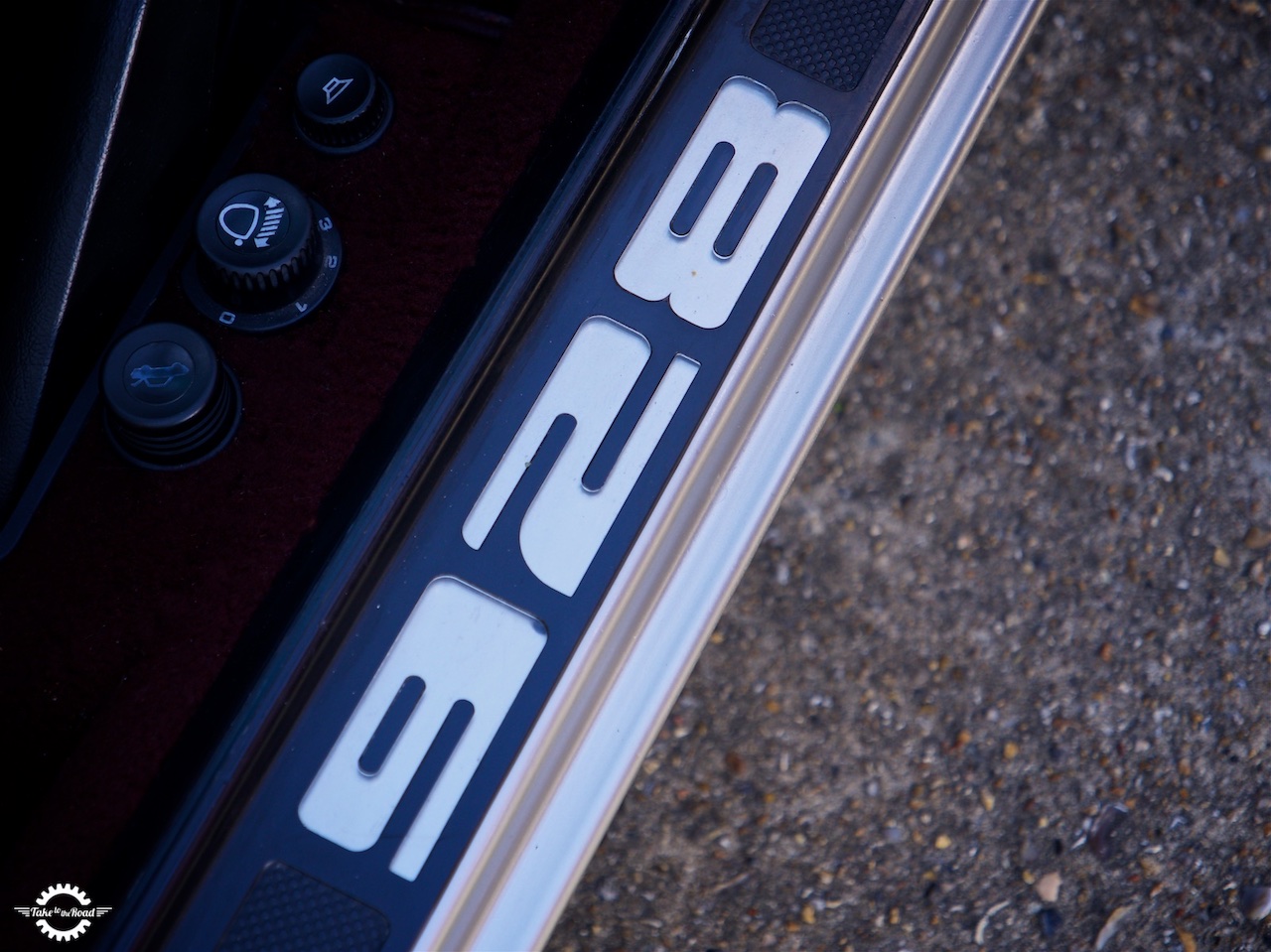 That is when I realised what I had been missing out…  and everyone else is missing out on. I immediately fell in love with the 928 and I can see why Alistair loves them as well. It really is a German muscle car. It feels big and powerful yet it is easy to drive. If you want to chuck it into a corner you can do so and power out the other side with a very satisfying V8 roar. And if you want to just cruise, the unstressed V8 is just as happy burbling along.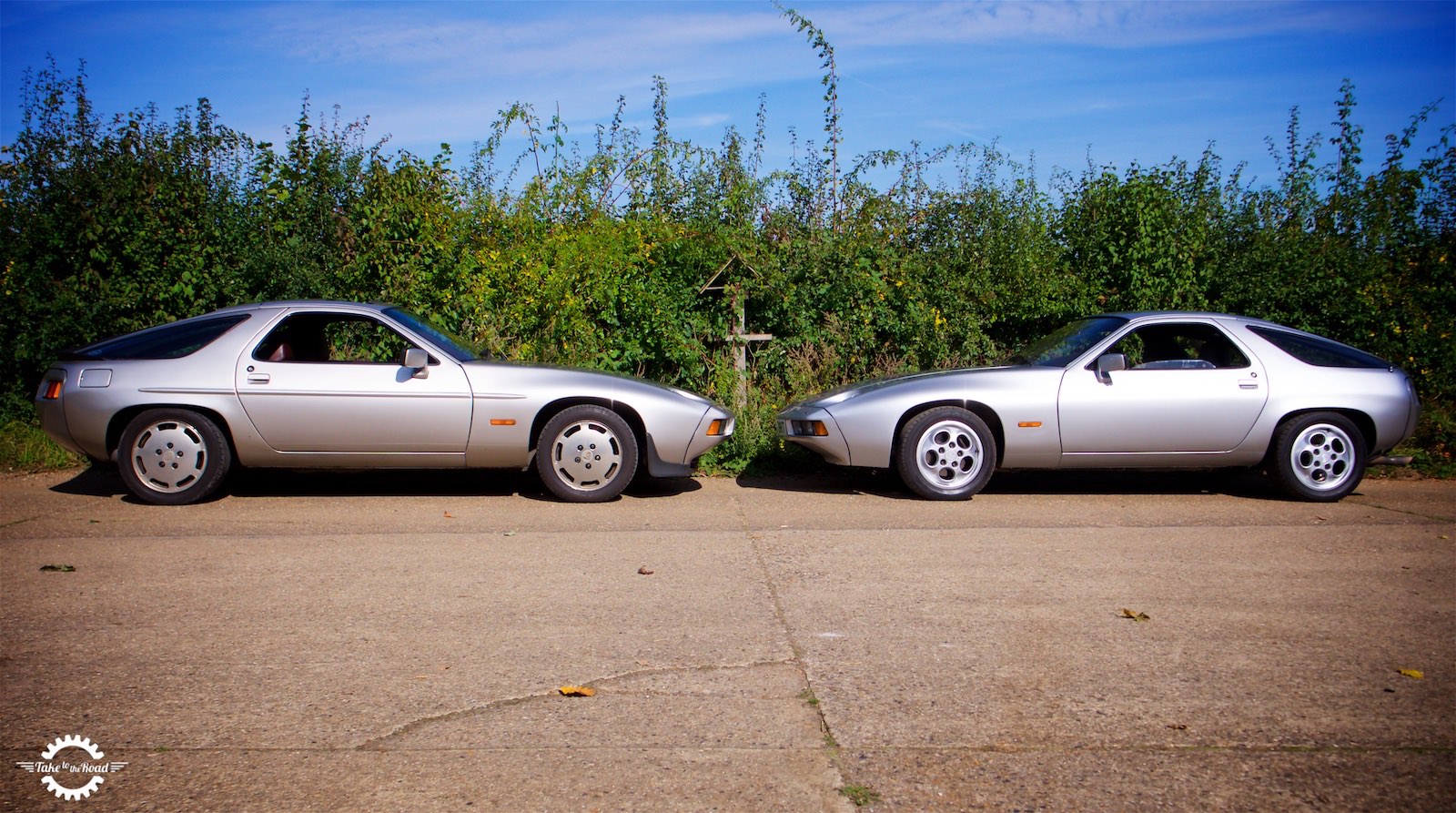 Putting both cars side by side, I can see why they appeal to Alistair. Both have very different characters and full fill different purposes. The early car is Alistair's pride and joy. It is true to the original design and as a result is more pure. Plus the LHD configuration means it is perfect for blasting across the continent. The RHD S2 on the other hand is the hairy chested every day driver. It's the one you jump into to go down to the shops or for a quick motorway blast to blow out the cobwebs. It has a few battle scars and is by no means perfect, but it wears them well. And the burgundy leather interior is just sublime.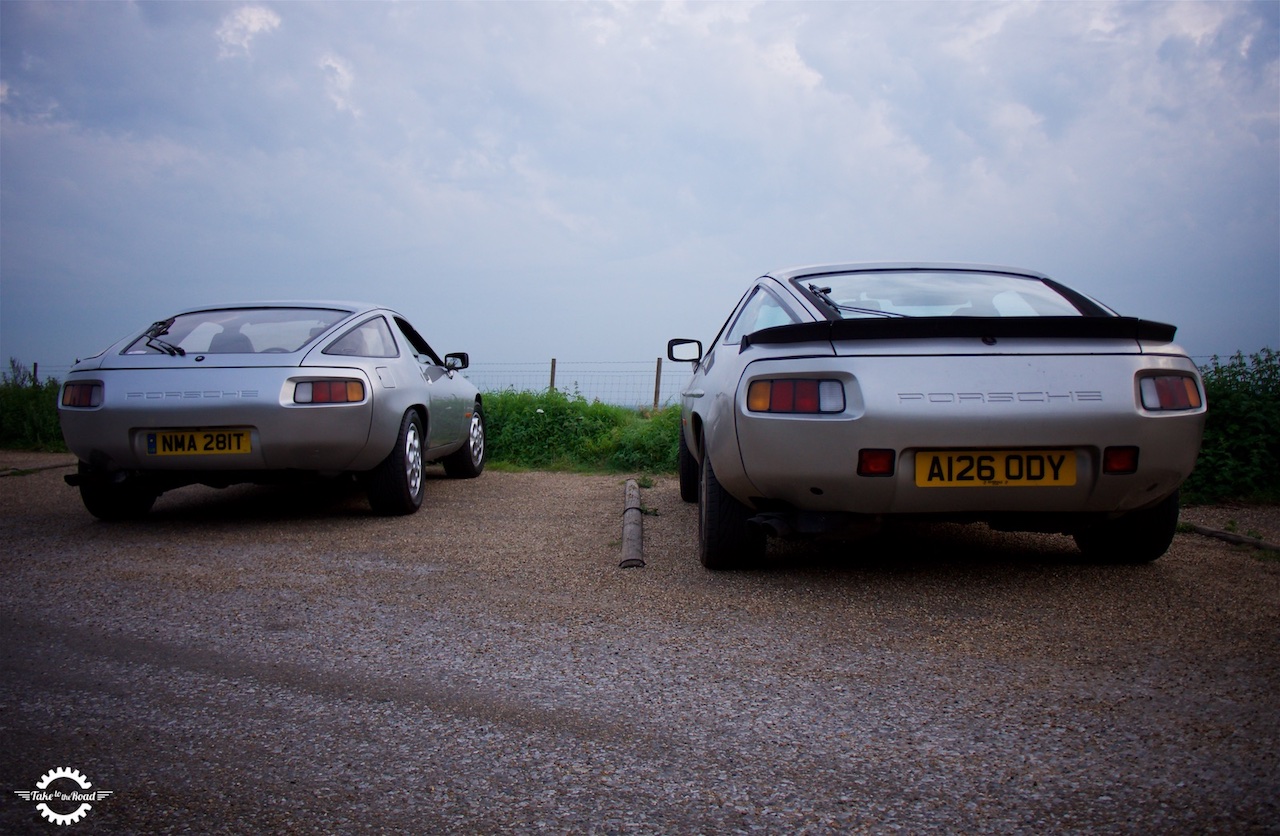 So do I understand the love for the Transaxle? Yes I do. And do I understand why Alistair has to have two Land Sharks? Of course I do. He is at the end of the day one of us… an enthusiast who is dedicated to his cars… an enthusiast who loves sharing his passion for the Porsche 928.
And that leaves me with just one last thing to say. Happy 40th Anniversary to the Porsche 928!
Additional Photos of the Porsche 928