Kent based auction house Hobbs Parker has lined up a great selection of classics at its next sale, which is taking place on Friday 30th October. With everything from automobilia to spares, classic motorcycles, plus classic and modern classic cars, there's something for everyone. Quite a few have caught the eye of Take to the Road, with some really interesting cars that would make a great addition to any enthusiasts collection. Here's my top 5 classic car picks at the Hobbs Parker Autumn auction.
Lot 942 – 1958 Citroen 2CV – Guide Price: £10,000 – £12,000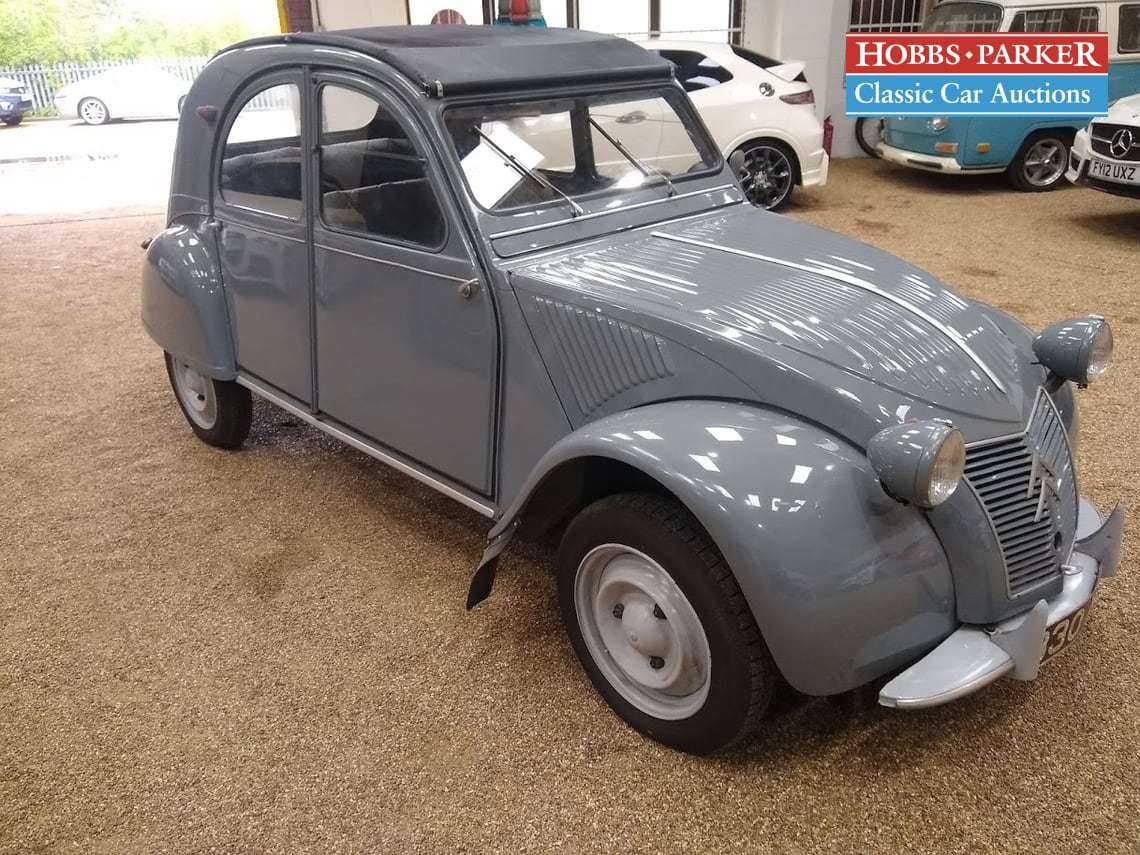 The iconic French mobile liberator of the people needs very little introduction. Mass produced as a cheap car for everyone, the Citroen 2CV has seen a surge in popular demand in recent years. Which has resulted in strong prices for early cars.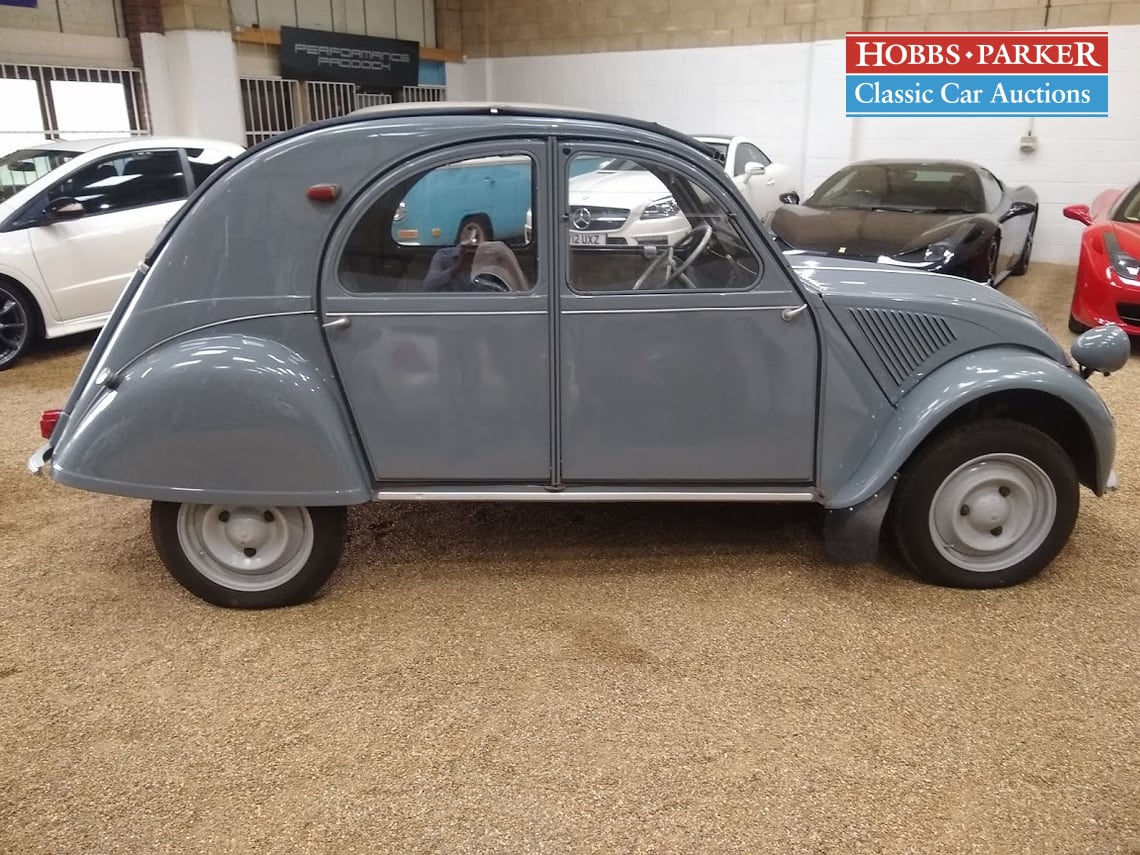 The car being offered by Hobbs Parker is a 1958 Citroen 2CV, which was imported from Normandy to the UK. It was UK registered in March of this year and is ready for the new owner to enjoy. It features the more desirable ribbed bonnet, which adds more period charm to the already characterful little car.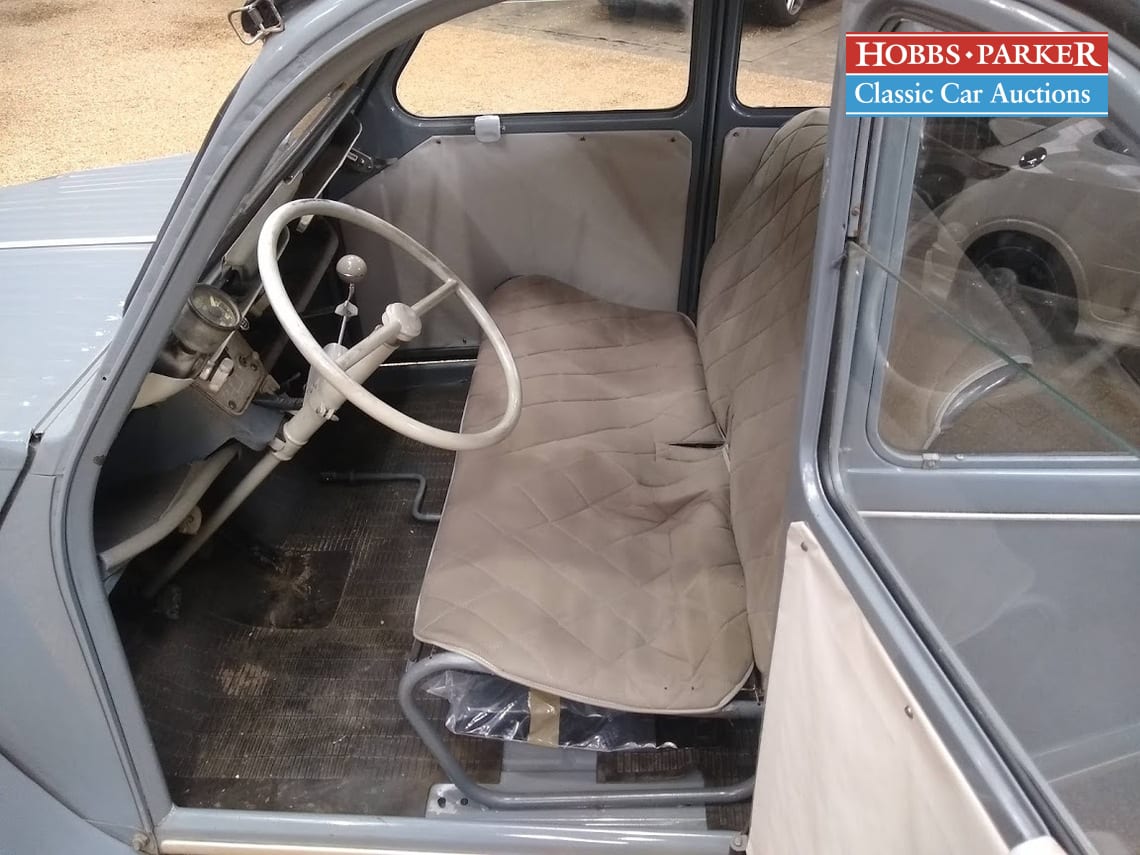 It presents very well in grey and the interior is very smart as well, suggesting it has had a restoration at some point. With a guide price of between £10,000 – £12,000, it is pretty much where the market is for older 2CV's. And this one looks like a worthy investment.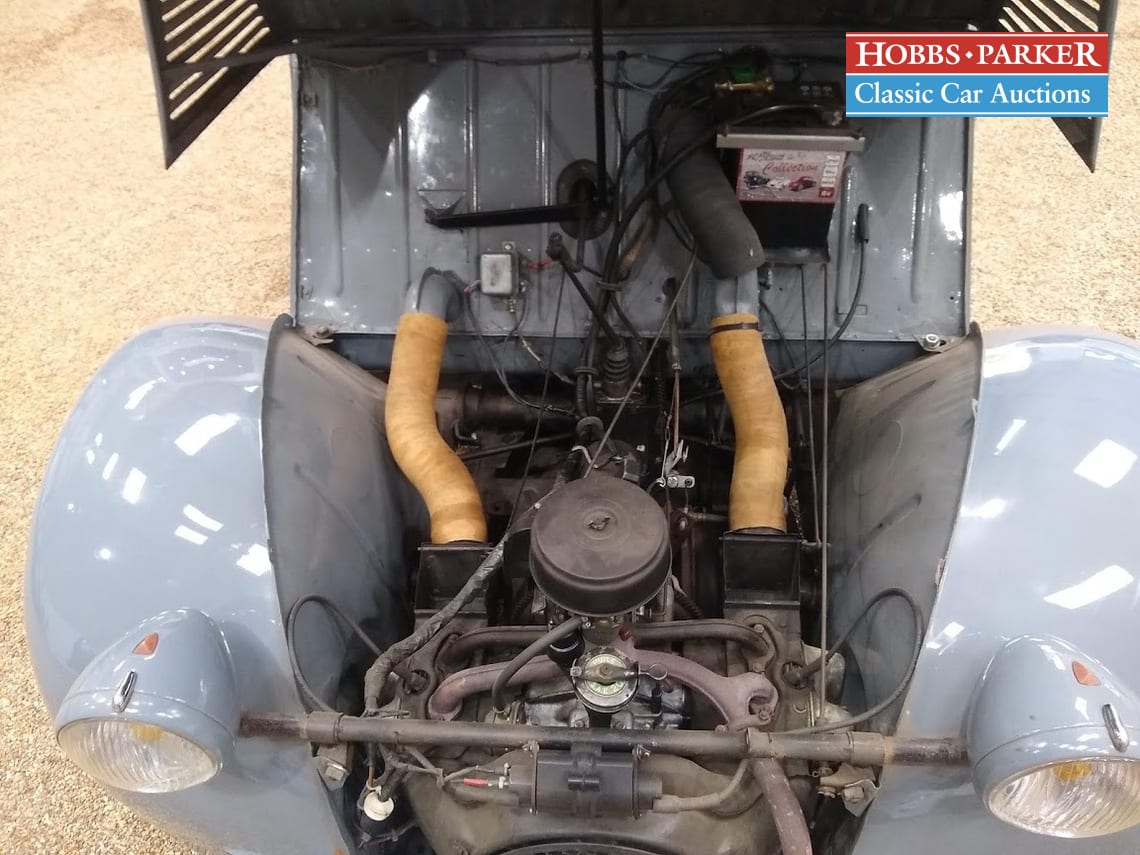 More details on the Citroen 2CV can be found here.
Lot 931 – 1959 Cadillac Sedan DeVille – Guide Price: £23,000 – £26,000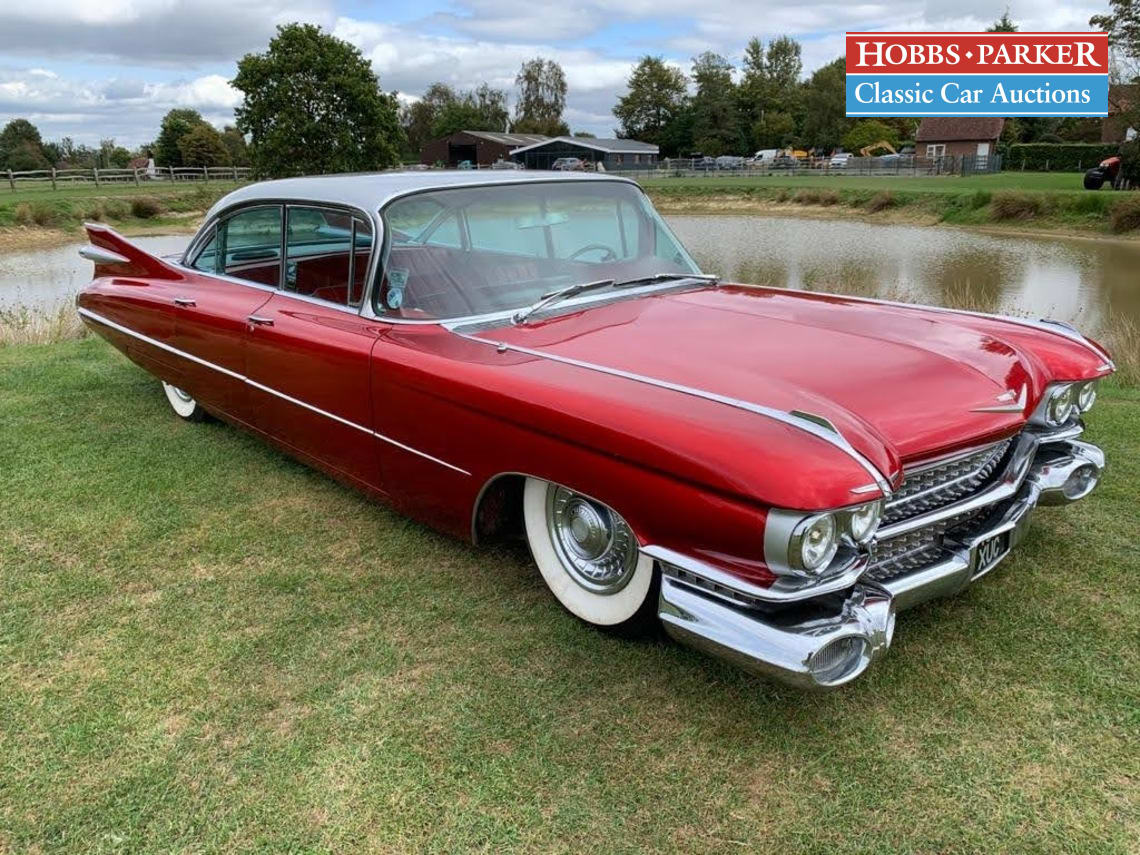 Now this is the polar opposite of the little Citroen and this beast of a car is about as American as it gets. This particular Cadillac Sedan DeVille was imported to the UK and was restored in 2013.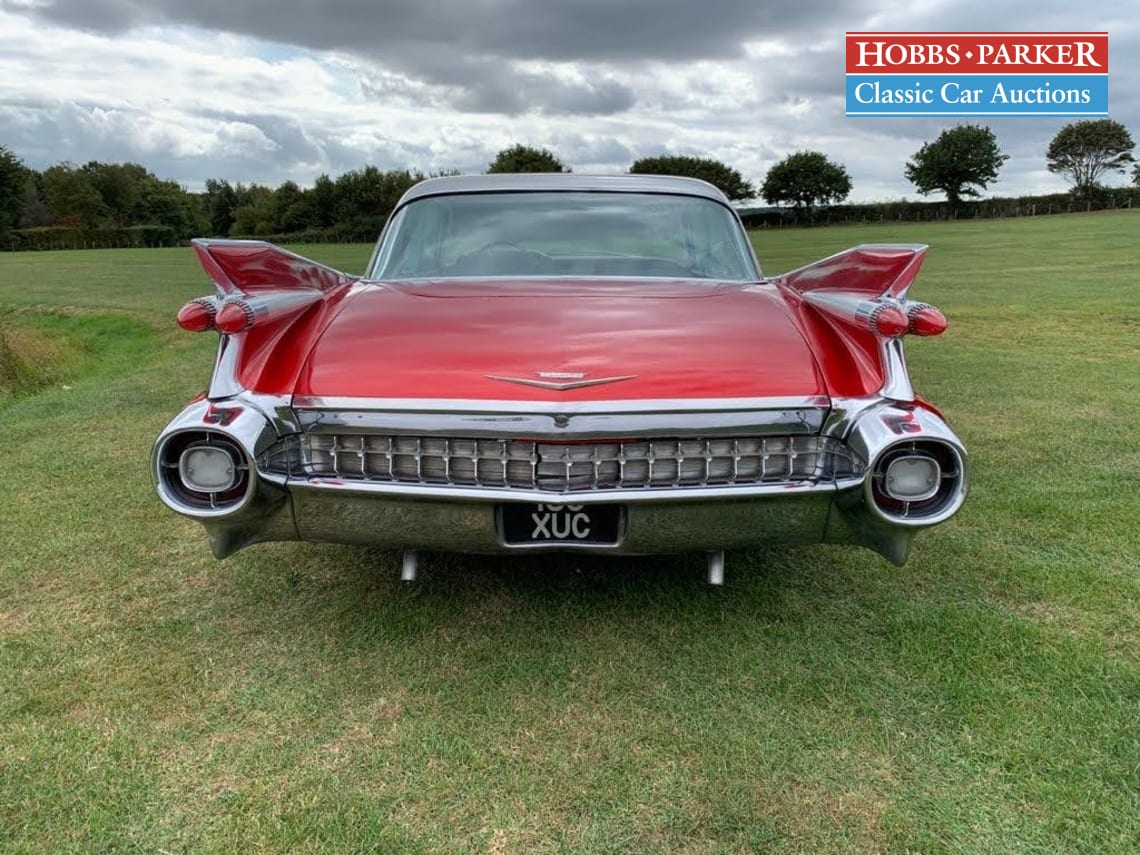 This 1959 example is actually a 1st generation de Ville, which was launched in 1959 and stayed in production until 2005, when the final 8th generation was released.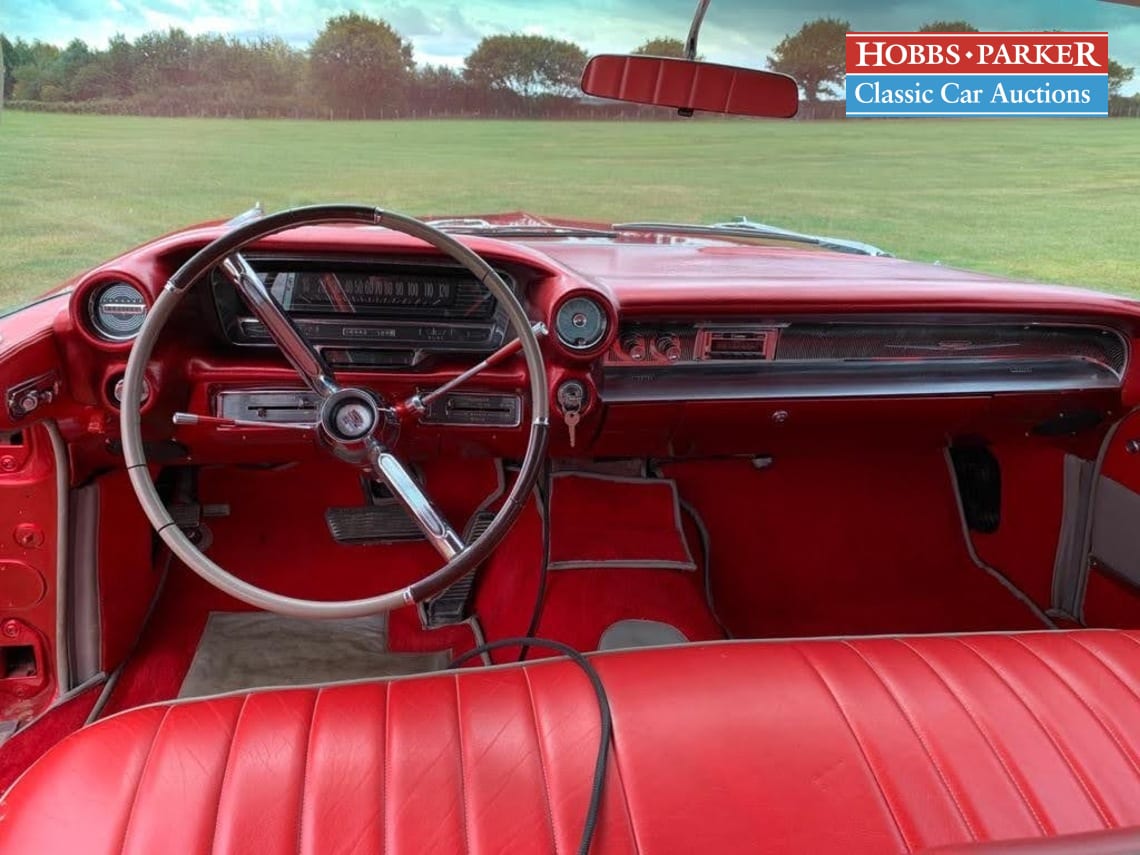 From the factory the de Ville would have been fitted with the 390 cu 6.4ltr V8 and the 4 speed Hydra-Matic transmission, though the DVLA notes this one is fitted with a 6.0ltr V8. This may well be an error on the V5C documentation, but the owner would need to verify for themselves.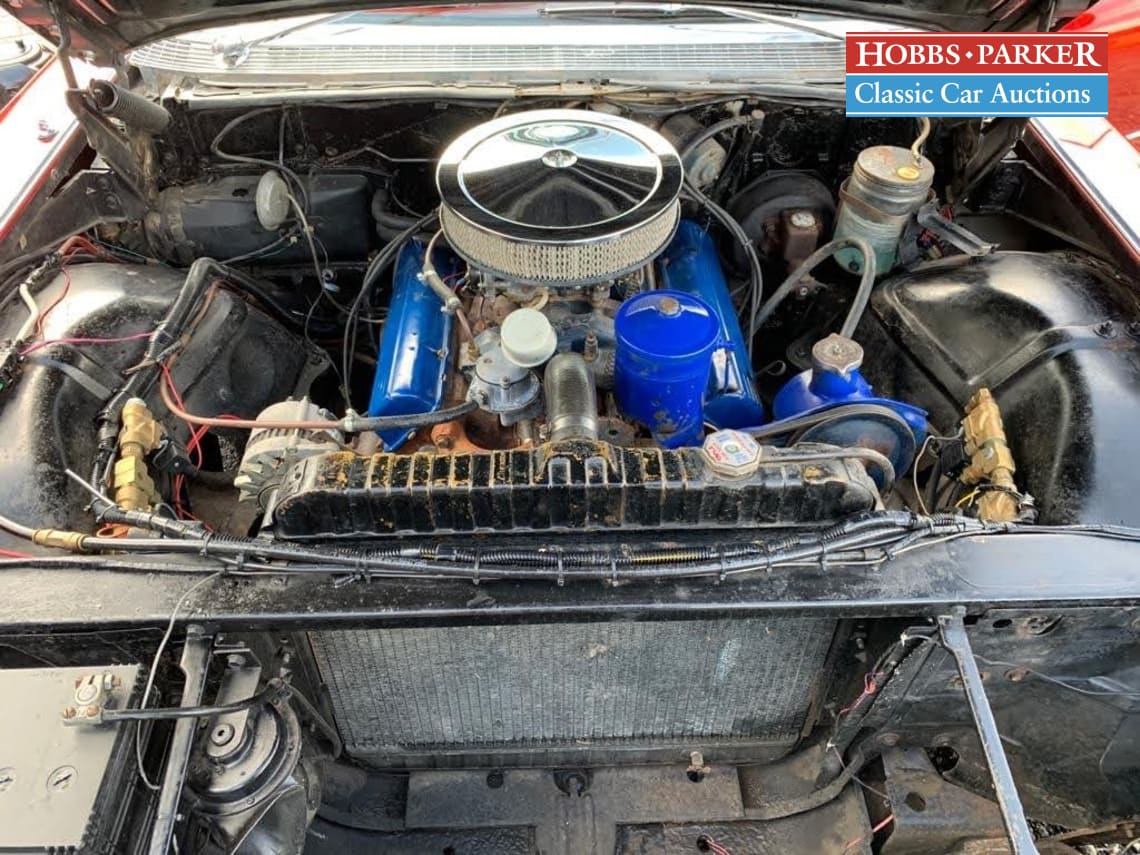 Apart from that the car is described as being very original with the exception of an air ride system. It is one of the nicest looking ways to cruise the open road, with acres of chrome and of course that V8 rumble. It represents the very best of Cadillac's jet inspired designs and late 1950s American culture.
With a guide price of between £23,000 – £26,000, this Cadillac Sedan DeVille is a heck of a lot of car for the money. More details and photos can be found here.
Lot 924 – 1971 Porsche 911 T – Guide Price: £85,000 – £95,000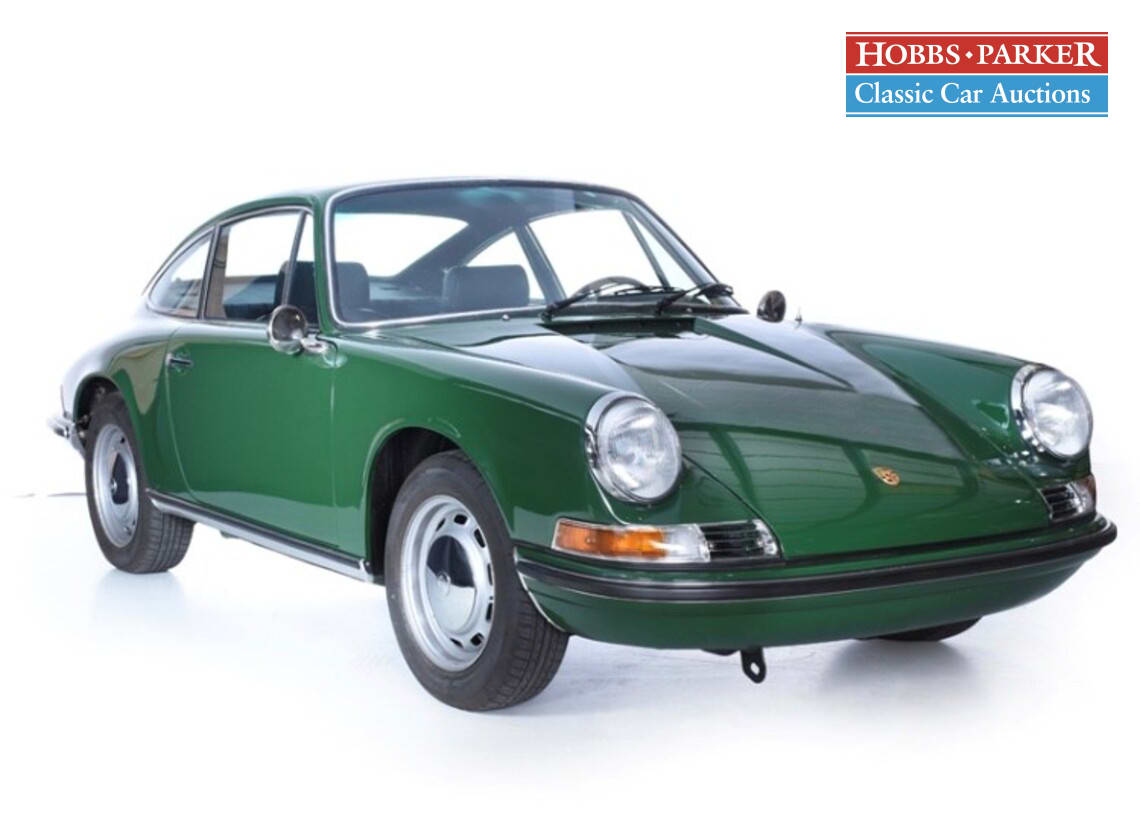 Jumping back across the Atlantic to Europe, Hobbs Parker have lined up a very nice looking Porsche 911 T. This 1971 example is actually a US spec car that has been the subject to a nut and bolt restoration. This included a bare metal respray and a photographic record of the restoration comes with the car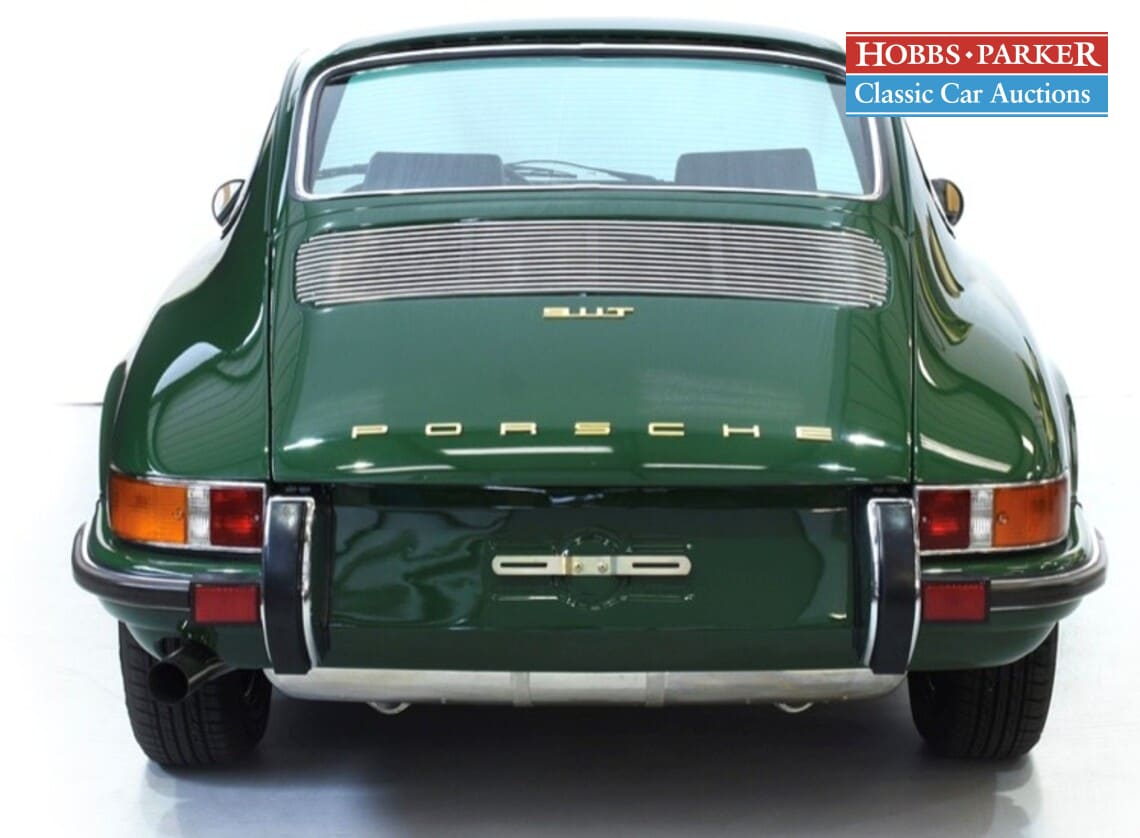 It is finished in Irish Green, a great colour of the 911 T and it comes with a Certificate of Authenticity from Porsche GB that confirms it is a matching numbers car.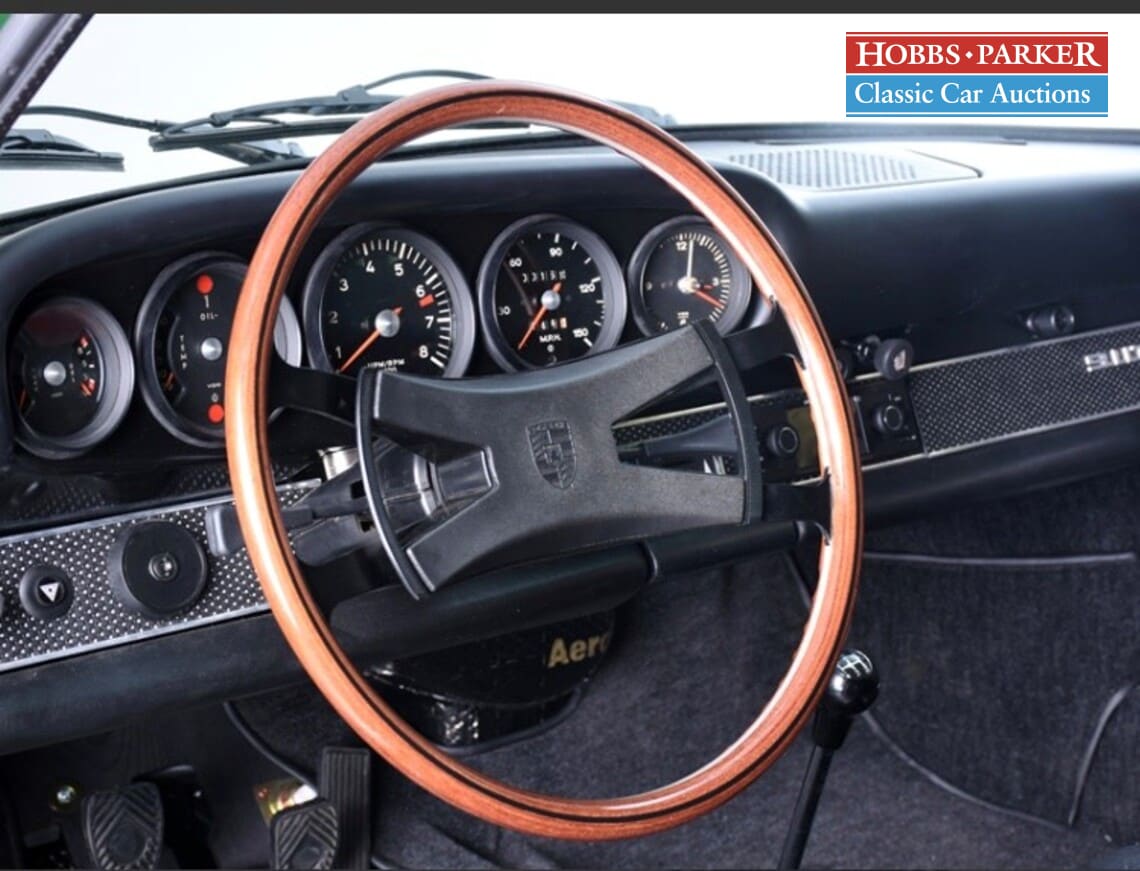 This 911 has the later 2.2 litre which produced 123 BHP, which was fitted to what was essentially the second series 911, the D Series. Production of the D series 911 T ended in 1971, which would make this a final year of production example, before the jump to the 2.4 ltr for the later series 911.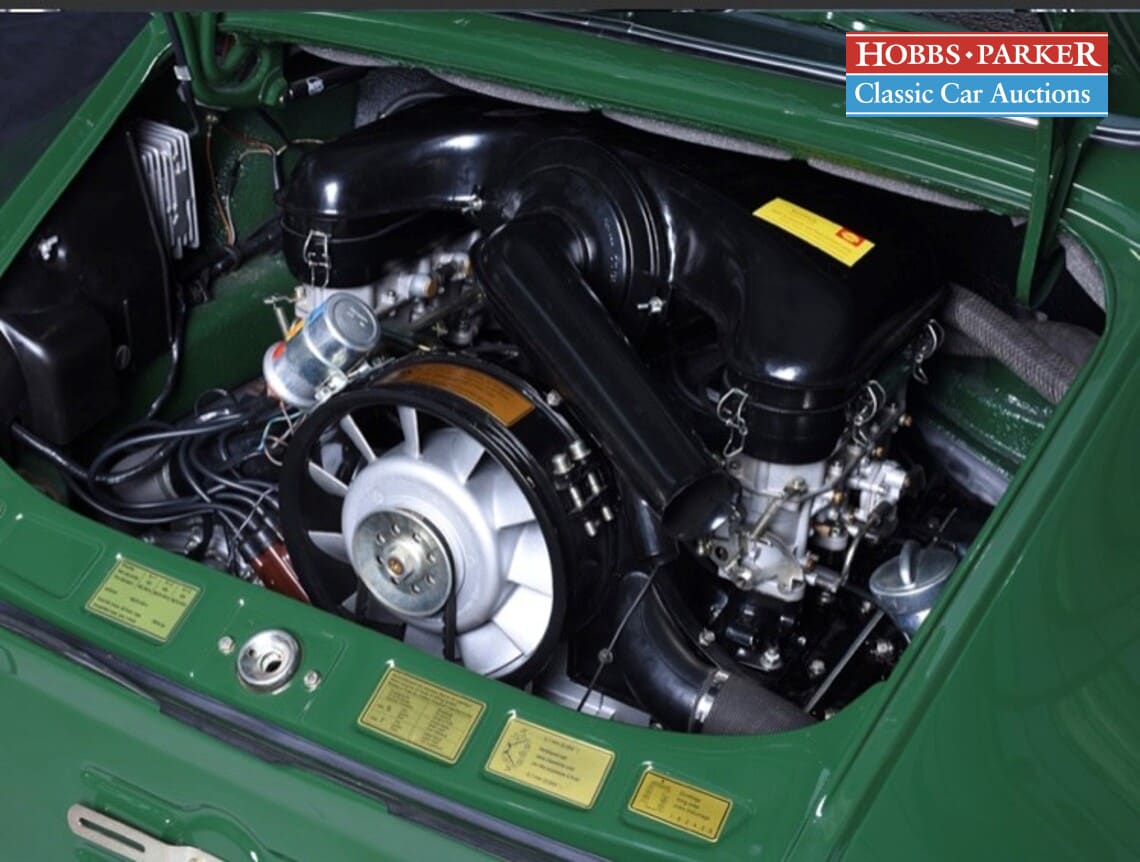 With a guide price of £85,000 – £95,000, this looks to be a very nicely restored Porsche 911 T. Demand for the "911 Classic" has been very strong in recent years, with drivers keen to experience the analogue feel of the early 911's. This should be one to watch. More details and photos can be found here.
Lot 927 – 1990 Audi quattro Coupe – Guide Price: £35,000 – £40,000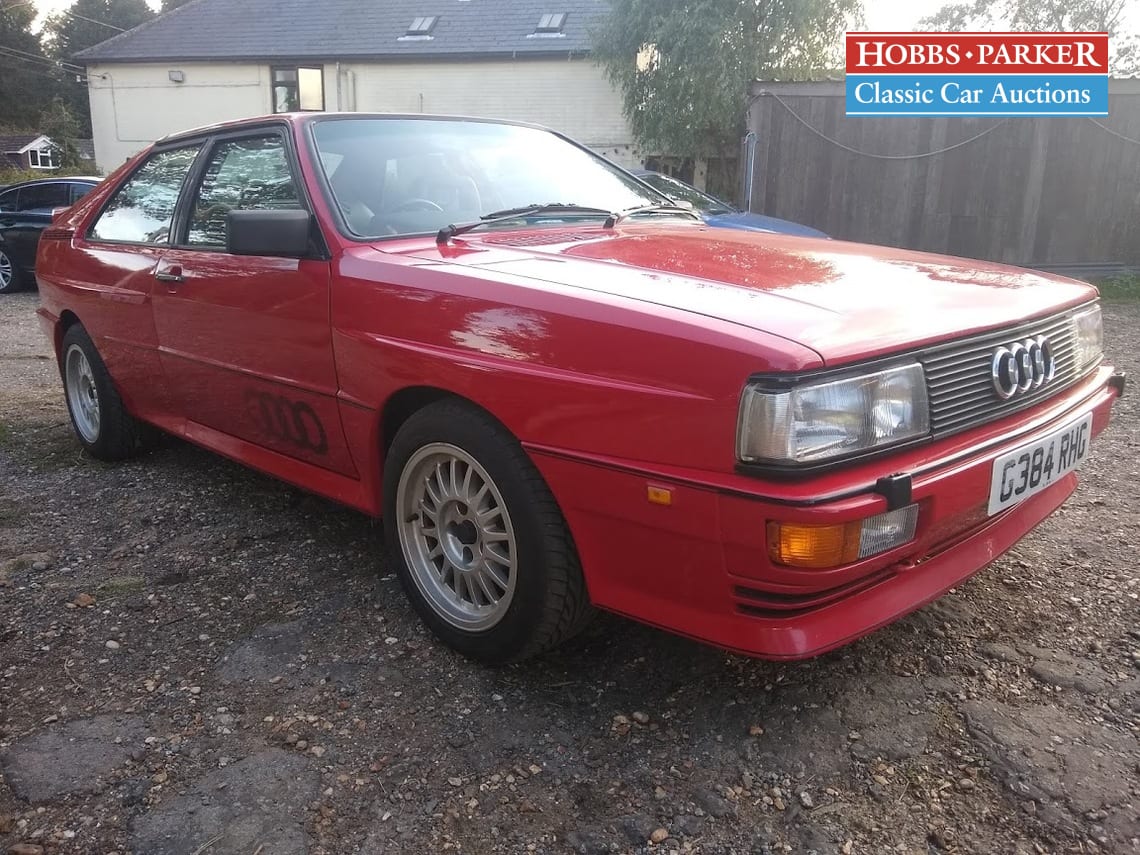 Continuing with the German theme is a super cool 1990 Audi quattro Coupe 20v. The iconic car that dominated the rally scene in the 1980s and later went on to tv fame in the show Life on Mars, the legendary quattro needs little introduction.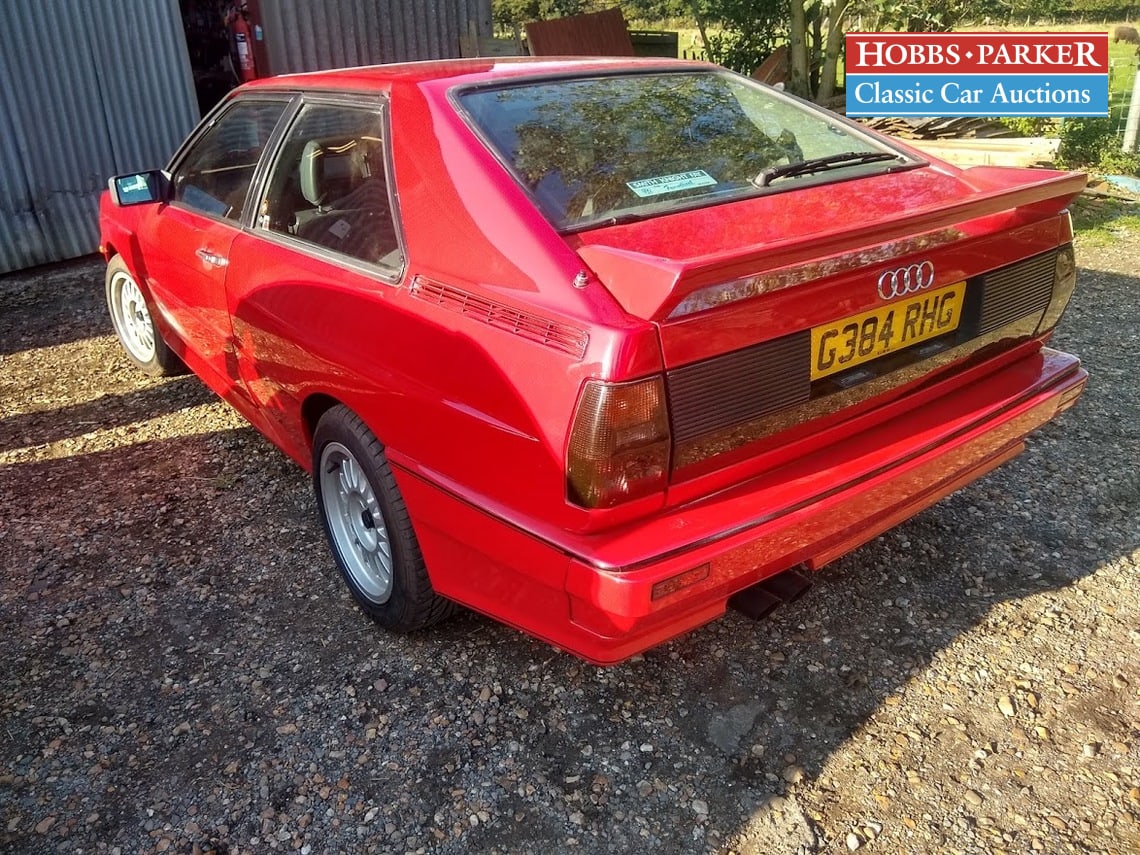 This example has been owned and maintained by a VAG technician, who bought the car as a present for his wife's 50th birthday. It has three previous keepers and it has been with the current owner since 2009.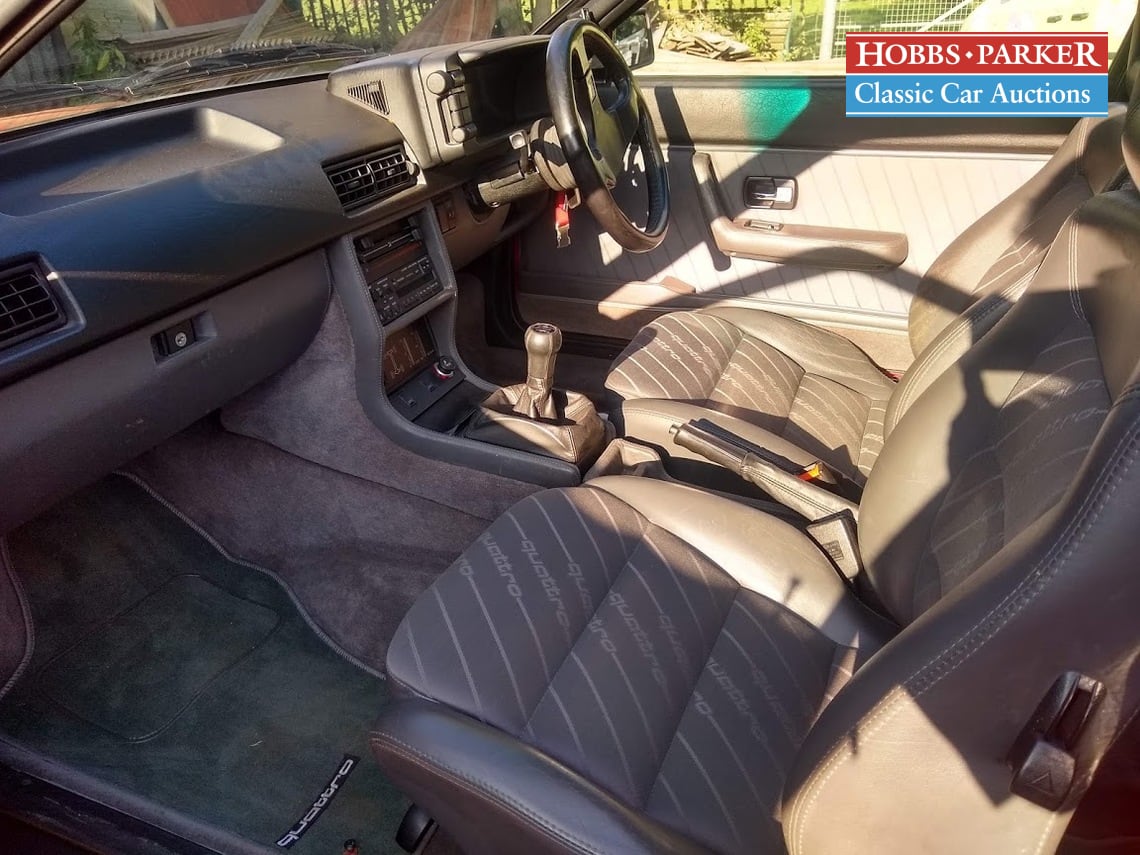 It presents in very good condition, covering just 111,161 miles from new. These turbo coupes really are a pleasure to drive, with effortless performance from the super smooth 5 pot engine and that world famous turbo.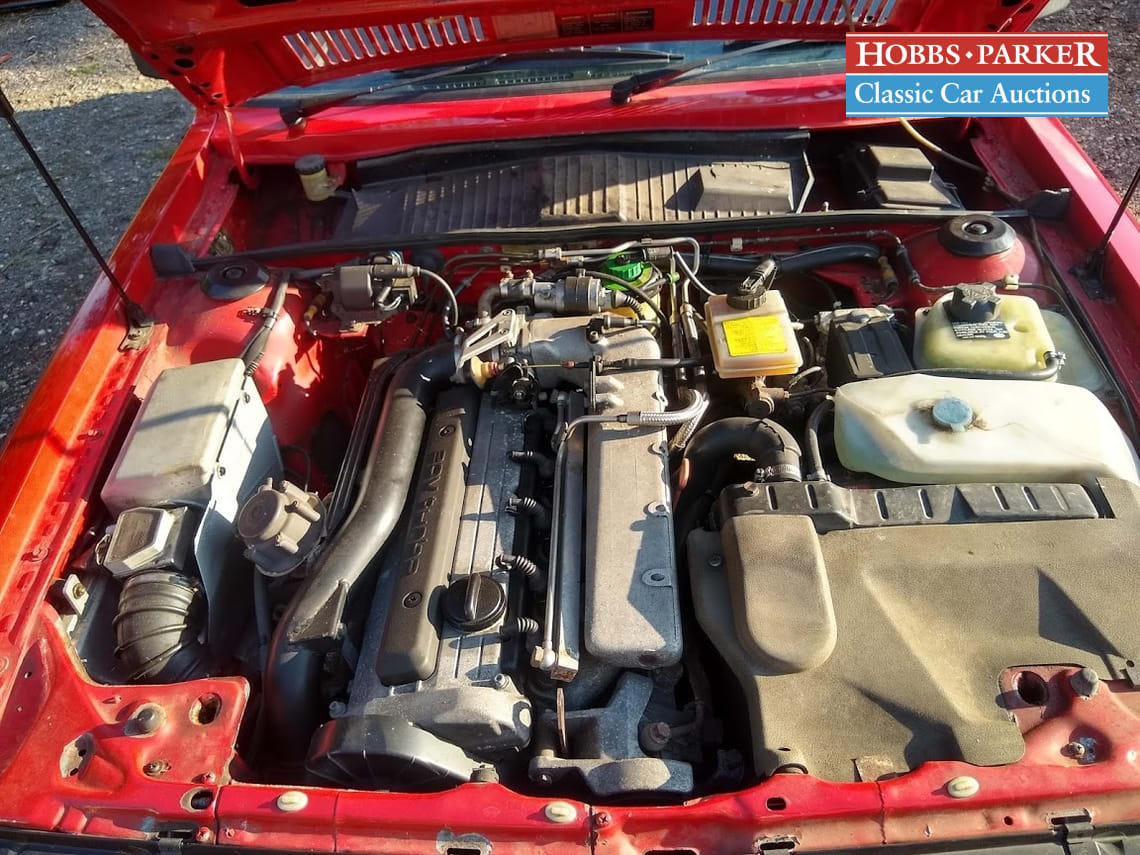 Plus this year marks the 40th anniversary of the introduction of the original Audi quattro. So what better way to treat yourself than to acquire one, in the anniversary year. Plus its red… yes it has to be said doesn't it… "Fire up the quattro!"
More details and photos on the 1990 Audi quattro Coupe 20v can be found here.
Lot 952 – 1990 Audi quattro Coupe – Guide Price: £35,000 – £40,000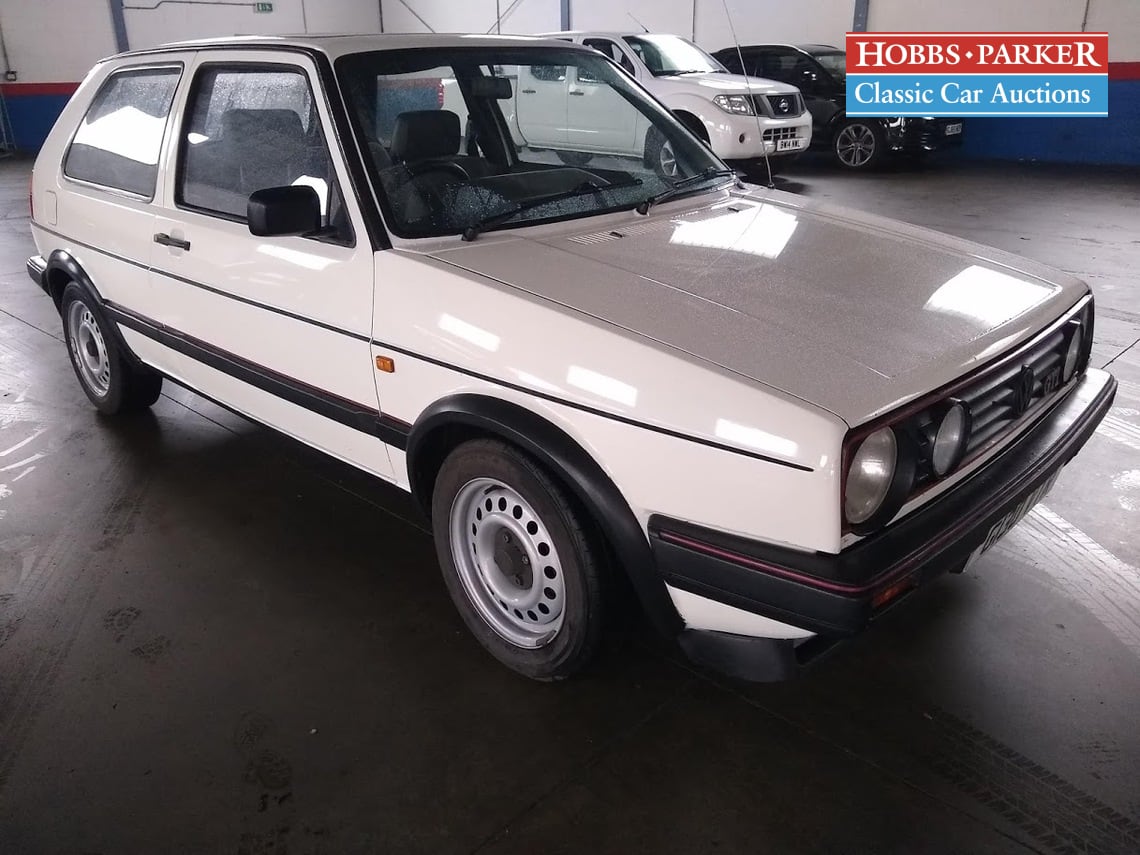 Rounding off Take to the Road's top 5 picks from the Hobbs Parker Autumn Auction is this very tidy looking 1989 VW Golf Mk2 GTi. This one owner car has covered just 69,494 miles, making it a rare car in this condition.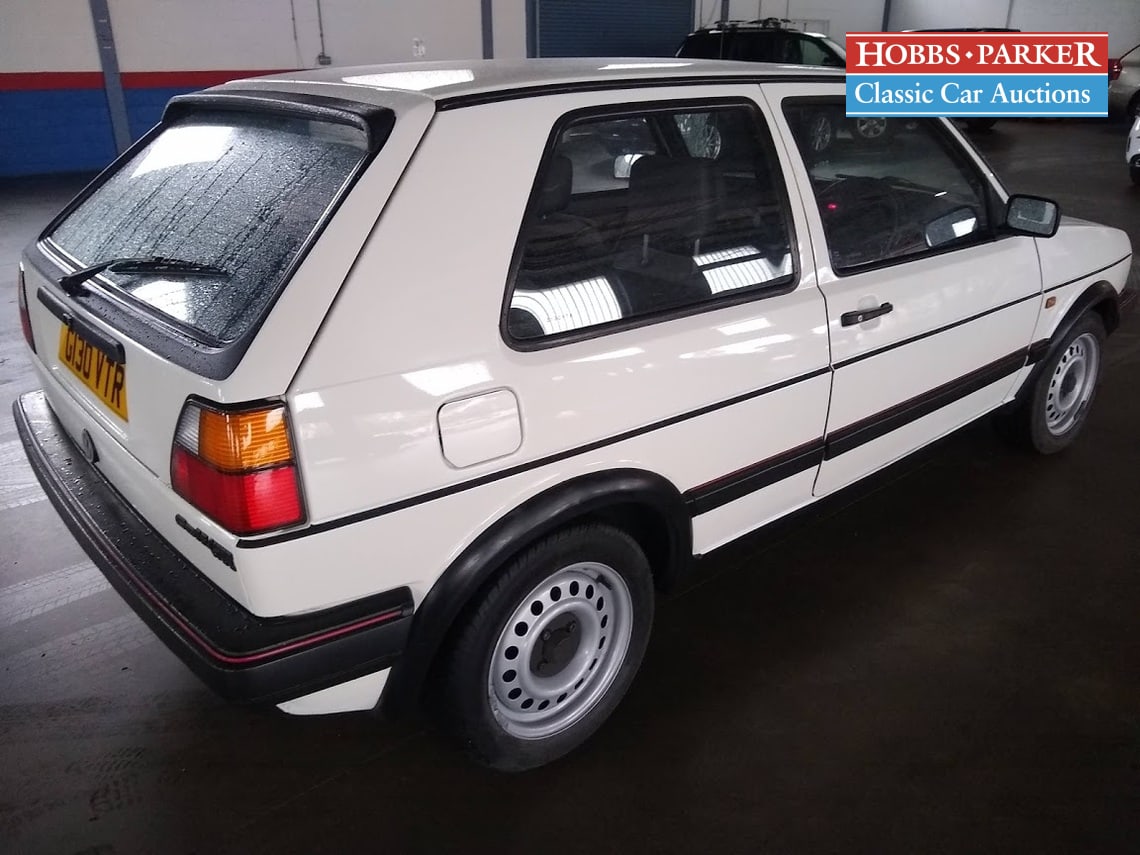 It was order new from Pooles of Portsmouth, with the owner trading in their 1987 Golf CL for the new GTi. It must have been quite the upgrade.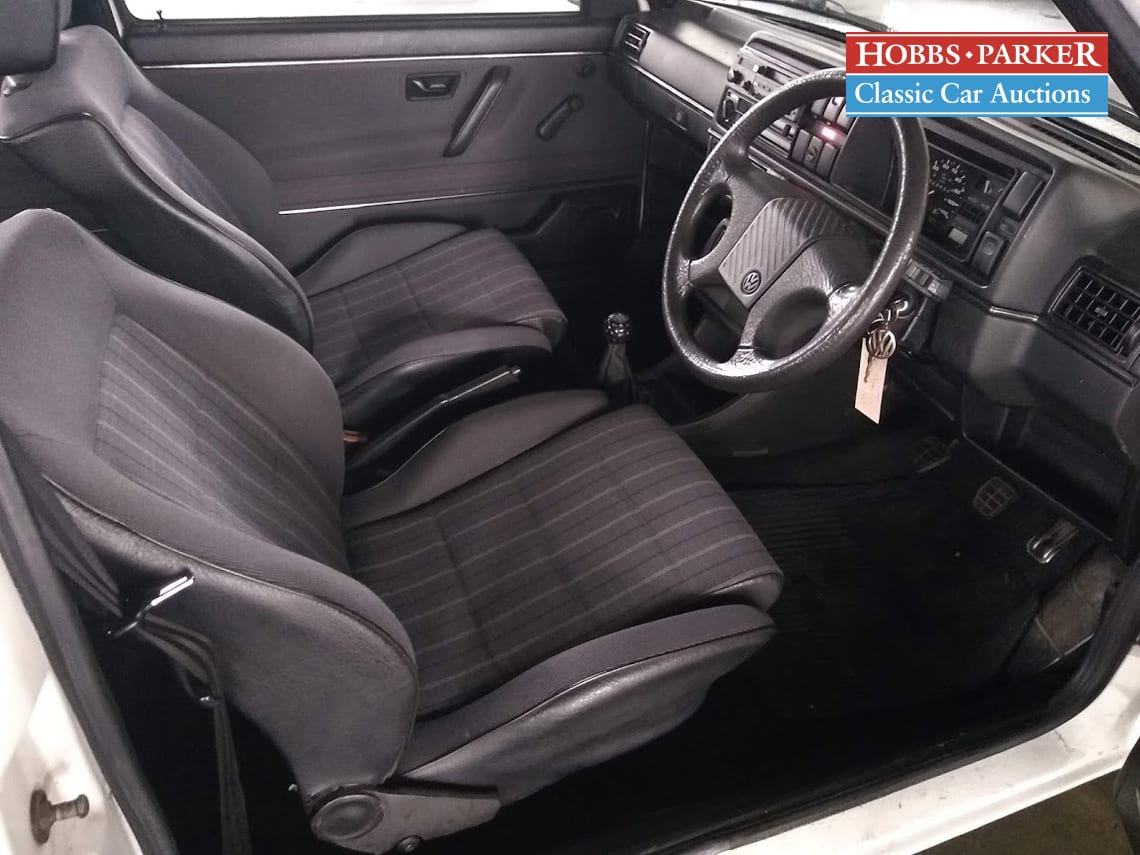 As the owner of a Mk3 GTi, I have always had a soft spot for the Mk2. The earlier non big bumper GTi's have a certain charm to them, which is further enhance by the 14″ steel wheels with the round holes. Often referred to as G60 wheels, they are a common upgrade fitted to other VW's and VAG cars and are a big hit with those who love the steel wheel look.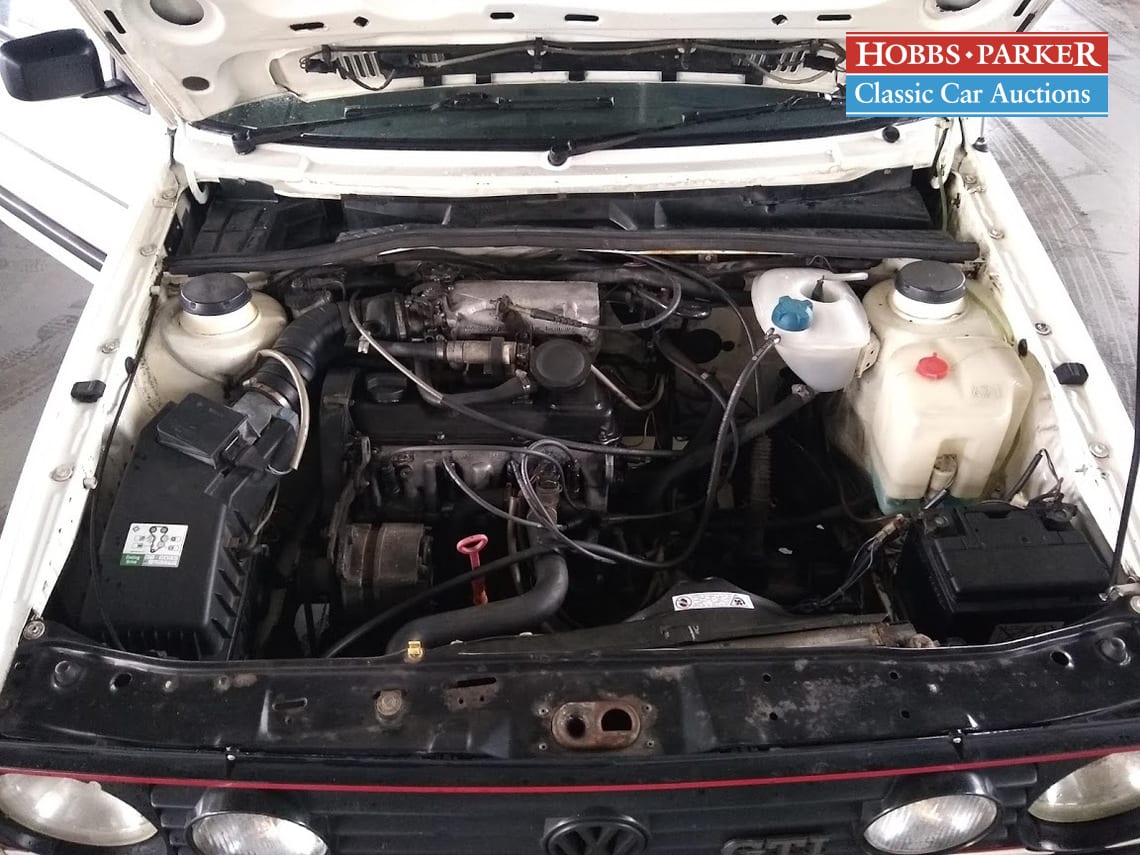 This 1989 Mk2 GTi is a 1.8 ltr 8v, which produces around 110 BHP. It is the more sought after 3 door hatch GTi, which has better proportions than the 5 door model. Basically, it just looks cooler!
Low mile and low owner examples of the Mk2 are becoming harder to come across. They don't come up very often and prices for good ones have been rising steadily for a while now. This one should be worth a look.
More details and photos on the 1989 VW Golf GTi can be found here.