Antiques and classic car supremo Drew Pritchard has teamed up with motorsport presenter Andy Jaye and racing car driver Marino Franchitti for the brand new series Three Men Four Wheels. In this new show they delve into the world of historic motorsport and pick what they believe are the finest racing cars of all time. Drew, Andy and Marino recently chatted to Take to the Road about the show and some of the amazing historic racers they had on track. Here's the Three Men Four Wheels Exclusive Interview.
Drew we had already touched on Three Men Four Wheels briefly during the Discovery+ launch a few weeks ago, but take us through the idea for the show. It sounded like one of those random happen stance light bulb moments.
Drew – Yeah it was one of those moments actually. I already knew who the lads before going over to the Monaco Historic back in May 2018. You know we just hit it off and it just worked. You know when you just talk with people and something clicks and you think we've got to do more with this… that's how it happened really. So we did what you normally do in Britain… we went for a curry after the London Classic Car Show and chiseled out what exactly we wanted to do with the show. We got the green light from Discovery and I really enjoyed doing it. It was a bloody good laugh!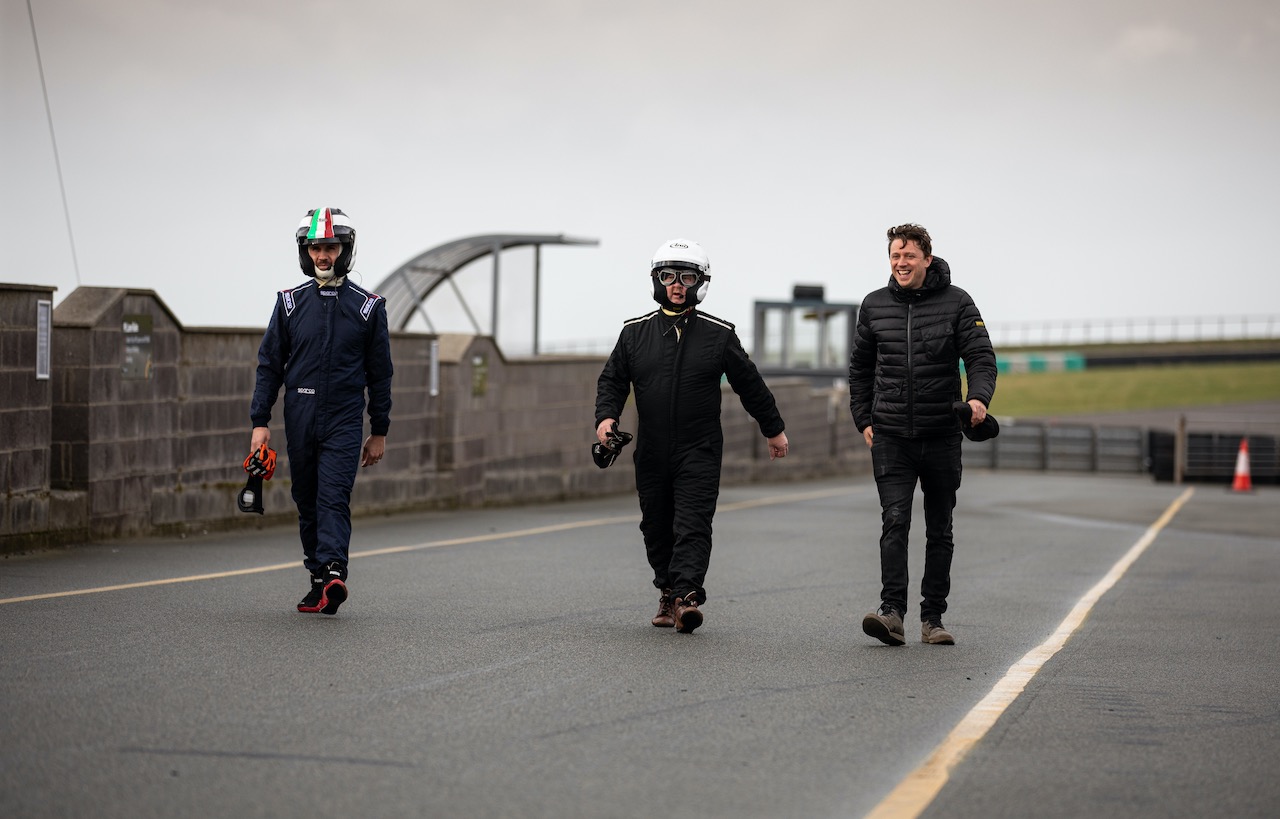 Andy – Just to add my bit I actually met Drew at the Monaco Historic while he was admiring a Bugatti T35. He was really excited by it and he knew everything about it, not just from what was on the plaque in front of the car, but he really did know everything about it. And I was like who is this guy? So we got chatting and we walked along checking out the cars and he knew about the next one and the next one. Not only was he infectious company but he was a minefield of random stats and information. So we were doing some filming with Marino and we invited Drew to join us and it was really great. And after that we all became good friends. So that's how the show was born, we just clicked! So yeah Monaco was out bonding moment.
One of the amazing race cars you get to see is the Stovebolt Special. That must have been a real goose bump moment given its connection to Stirling Moss and Kirk Douglas. And Marino did it win you over on track as you initially weren't convinced were you?
Marino – I think it was because I wasn't that knowledgeable about it to be honest. Drew just kept going on about it so that instantly set me back and made me think "ooh there's something dodgy going on here". It made me smile though when you brought it up as the journey of going to see the car and to see the way Drew interacted with the car… I know Simon Taylor anyway who owns the car… but to see Drew's passion and love for it, you know when you see your friend meet their hero and interact with their hero, that was really special for all of us! And to drive it, I didn't really know what to expect but it I had an absolute ball. It was a very very special car and even Drew, who had built it up in his mind, it out did his wildest dreams of what it could be. It was a very special car. Drew's probably getting all emotional now!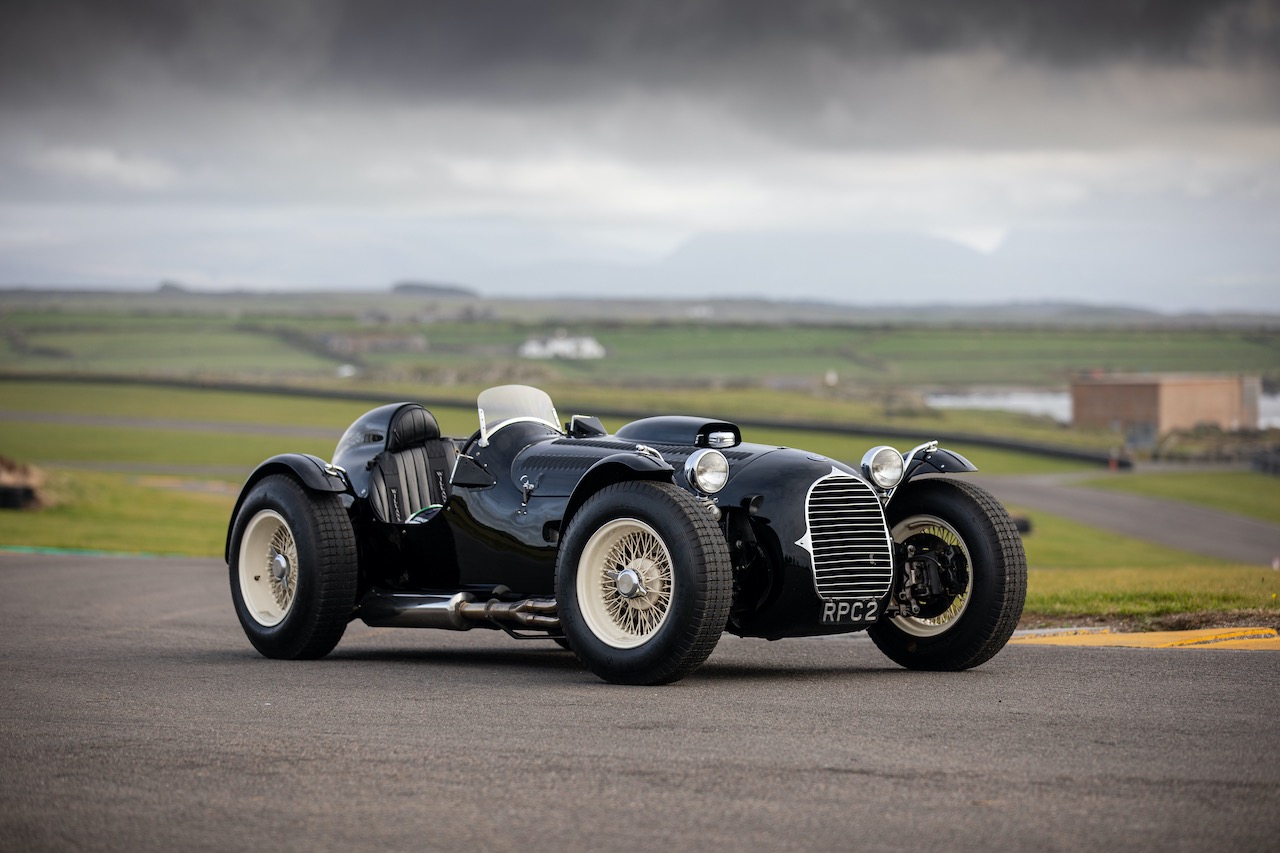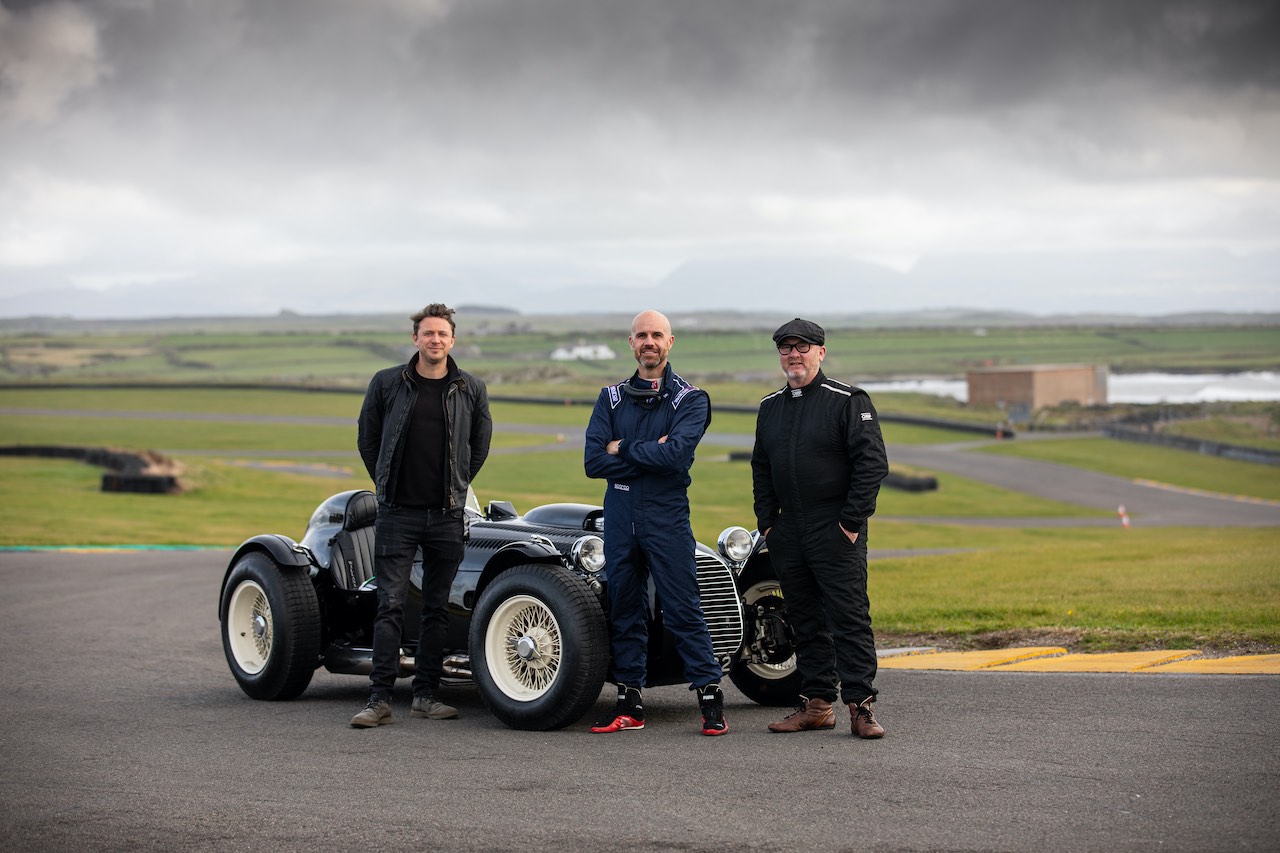 Drew – The joy of watching Marino drive it was just something else. I got out of the car to let him drive it by himself and watching him peal away with smoke pouring off the tyres, going sideways round a right hand bend, I just thought this is just brilliant… you don't get opportunities like this very often in a life time. Everything I like about cars is wrapped up in the Stovebolt Special, I've been obsessed with it for nearly two decades. And we've just added a little bit more to its history, you know Marino driving the car that Sterling Moss once drove. It really was special.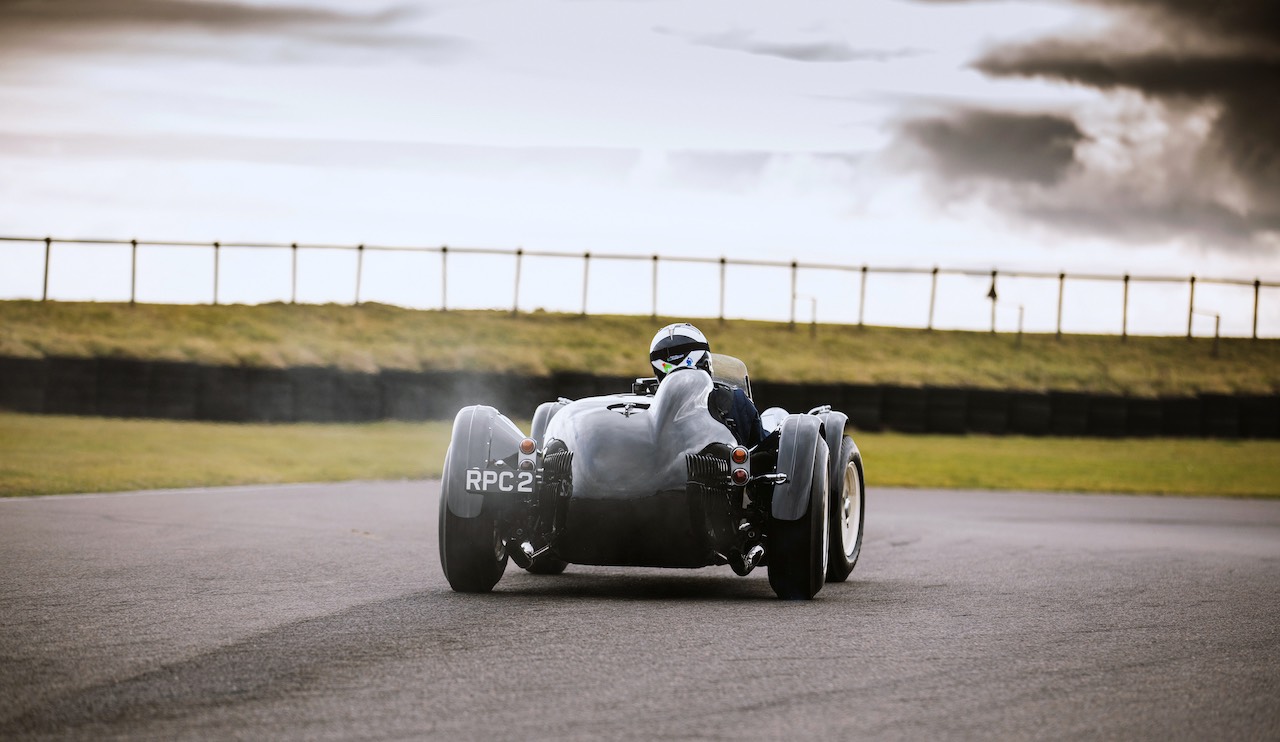 Andy – I mean Drew did go on and on about it for over two years so it was getting a bit much ha ha! But his connection with the car, you mentioned Kirk Douglas… both he and Drew share a birthday and its just one of those cool random connections.
Andy you chose a Ferrari F40 in episode 1. Did you know before hand about Drew's utter contempt for the Prancing Horse?
Andy – Yeah! But that wasn't going to stop me trying to change his mind and force the matter… because its a Ferrari F40! And the reality is that Drew isn't always right and you know a lot of people would probably agree with me. Sometimes he is right so part of the show was all of using re-evaluating these cars. But throughout the show there's at least one car or maybe two where the other two guys weren't onboard at the start. It wasn't a slam dunk by any stretch of the imagination, or like with the F40 there's was one extremely dissenting voice… which was Drew! So yes Drew doesn't like Ferrari's, he made that clear from the day we met him but that wasn't going to stop me, because in my opinion, it deserved to be on the show.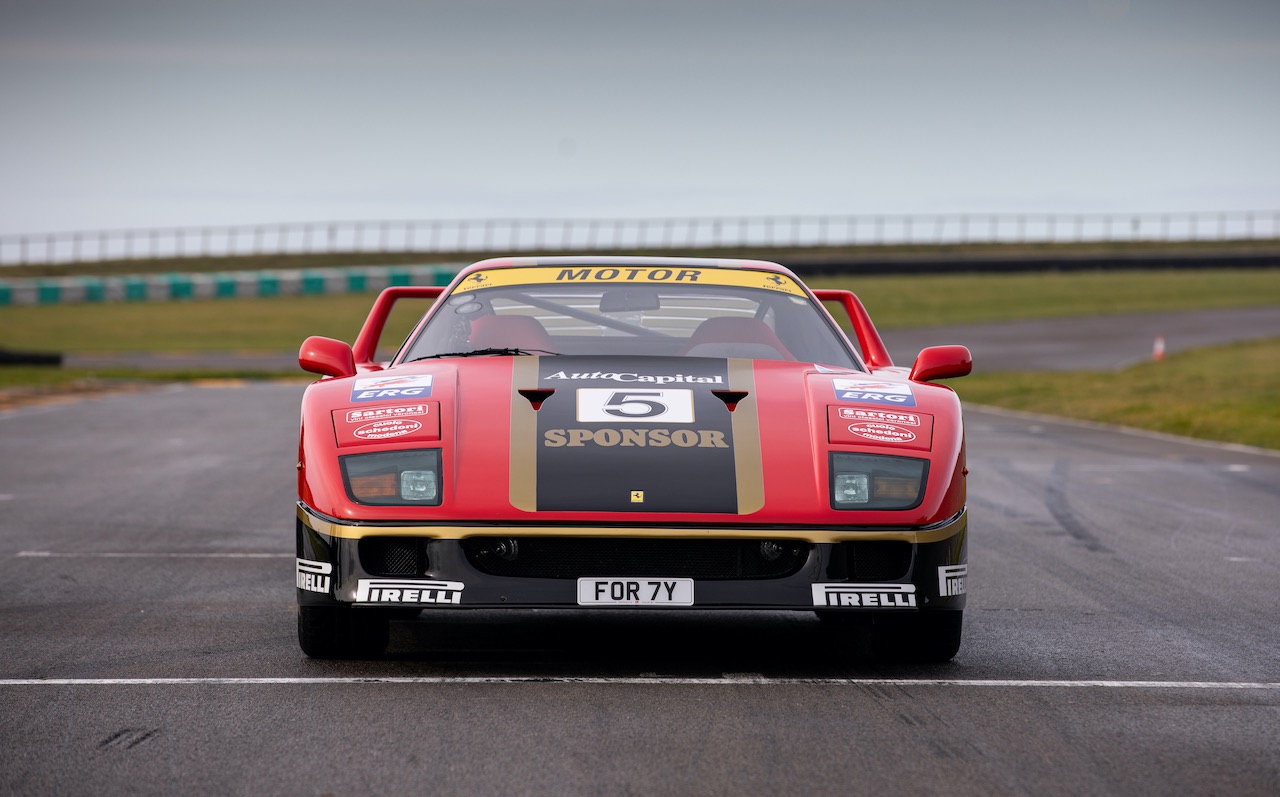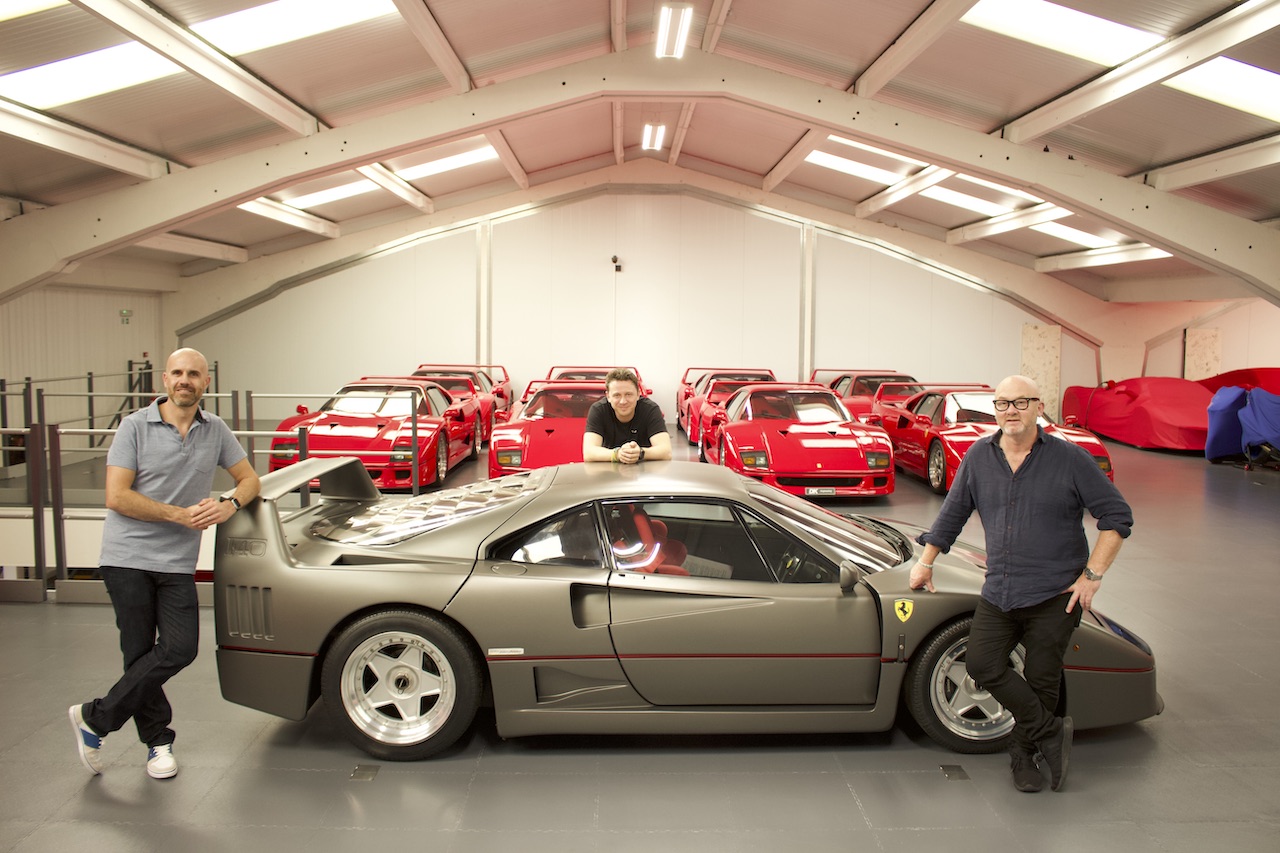 Drew – I will just say that I love Ferrari's up until around 1968. Maybe into 1969. After that… rubbish! I mean the Ferrari F40 was fun, Marino took me out in it and its a hell of an engine. But I just don't like it.
Getting to see the Aston Martin Ulster and Nick Mason's collection must have been special. And nice to see some attention for a pre-war AM and not another DB5.
Drew – Yep! It was pretty special! We've actually got two pre-war cars on the program. The Stovebolt just about creeps in. The Aston Martin Ulster was a car I actually knew nothing about and then to be presented with three of them for the show at Nick's garage was really quite remarkable. And then Marino turned round and said he'd never driven one so I was like "oh right ok, I know how this is gonna go then". Andy was his passenger in that one then! It was very privileged access for which we are extremely grateful for. the car was great and you are right we need to be looking more at the pre-war Aston Martin's. These sort of cars are coming up for 100 years old and we need to be looking at them as we are nothing without our history.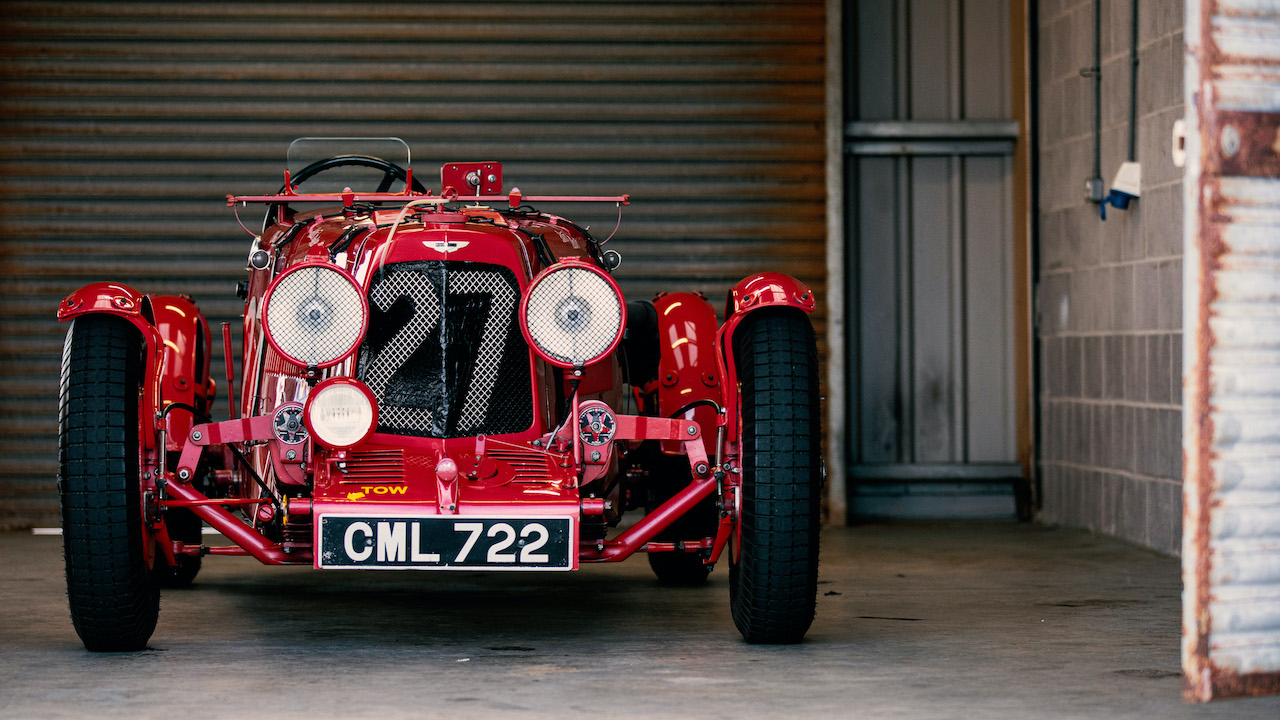 Marino – You know my wife and her sister have raced Nick's Ulster and my wife absolutely loves it and so does her sister. They are properly used race cars. I tried to move her car in the paddock once, you know centre throttle and an awkward reverse and I was like hmm this is a bit much for me. And in the show I said to the guys I'm just going to get in this and drive it. I didn't know what to expect and it is not a powerful car, but the way it is balanced and the way it feels… what a thing to drive! And the experience of that amazing and to get to share it with my friends was great. And I think you are right, it's good that we can show off these pre-war cars, make sure they are not forgotten and make people understand how incredible they were, as Drew says almost 100 years ago. And I hope we get more opportunity to do that.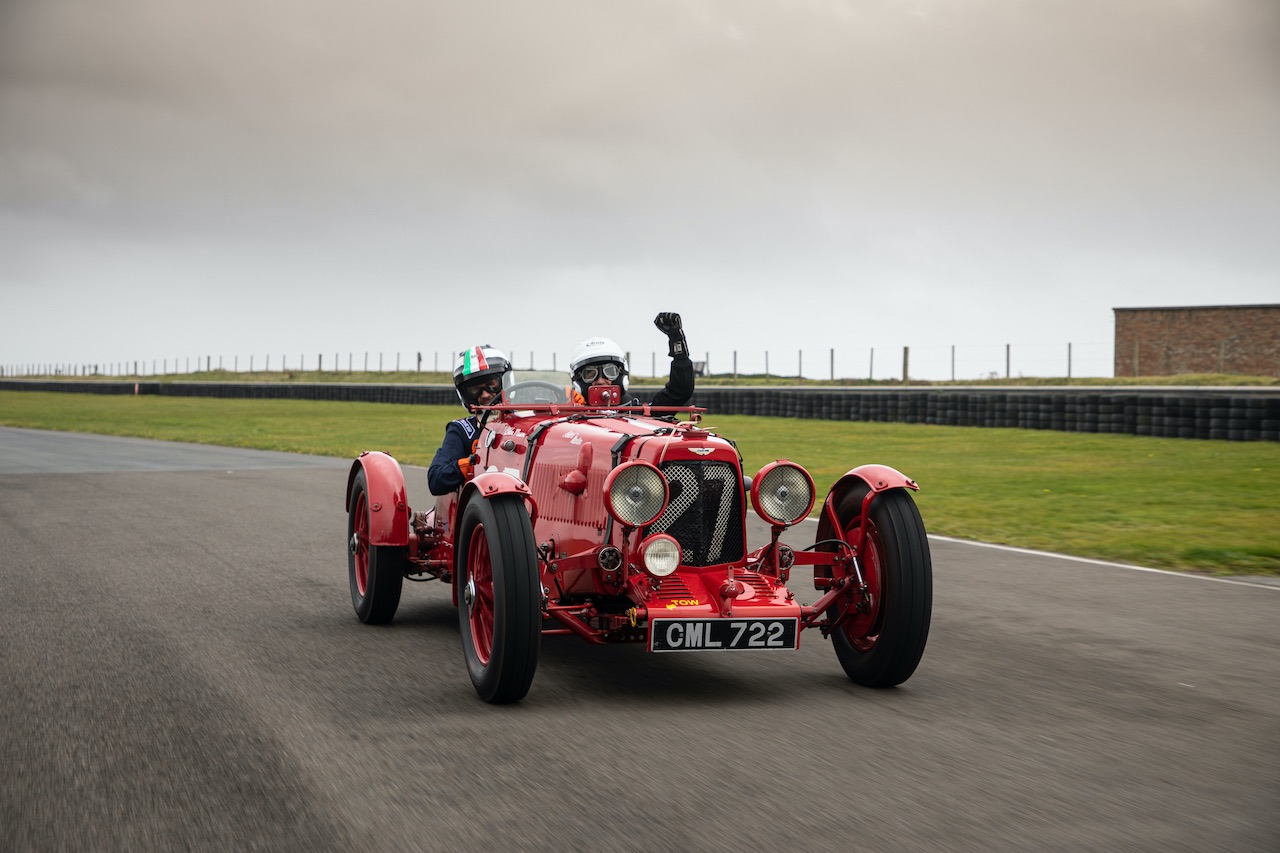 Andy – Nick was also very generous with his time and he's in the show. He was on hand a lot on day one of filming, he was really engaged with what we were doing. But yeah, what a guy! Very cool!
Marino you have driven a lot of exquisite race cars in your career and I saw you drive the Lindner Nocker Low Drag E-Type at a charity event at Goodwood. What is it like getting behind the wheel of these historic race machines?
Marino – I love modern racing but for me its a job and I approach it in a very different way and a very different mentality. When I go historic racing its purely for my enjoyment. Its a chance for me to drive cars that I've never seen until I actually get up close to them for real. Many of them I've loved since I was a kid. Like at Goodwood Speedweek I raced four cars, and I've always had a thing for 1950s sports cars. I just love them, especially the Maserati Birdcage and the D-Type… cars like that. And I was kinda like I don't want to go much further back than that. My father in law has a Ferrari 250F and he's always said I should drive it as its amazing and everyone loves it. And for years I fought it as i knew I'd like it. You know there's no seat belts, there's no roll cage. And then I drove it and it was the most joyful car I have ever driven. But the thing is when you leave the pitlane, you just forget everything else and at that point the racing driver takes over. To a degree I still have a different mentality to racing historics as I remember that they are to be enjoyed and not raced right to the ragged edge. But yeah, its amazing to get the opportunity and the one the show allowed me to take.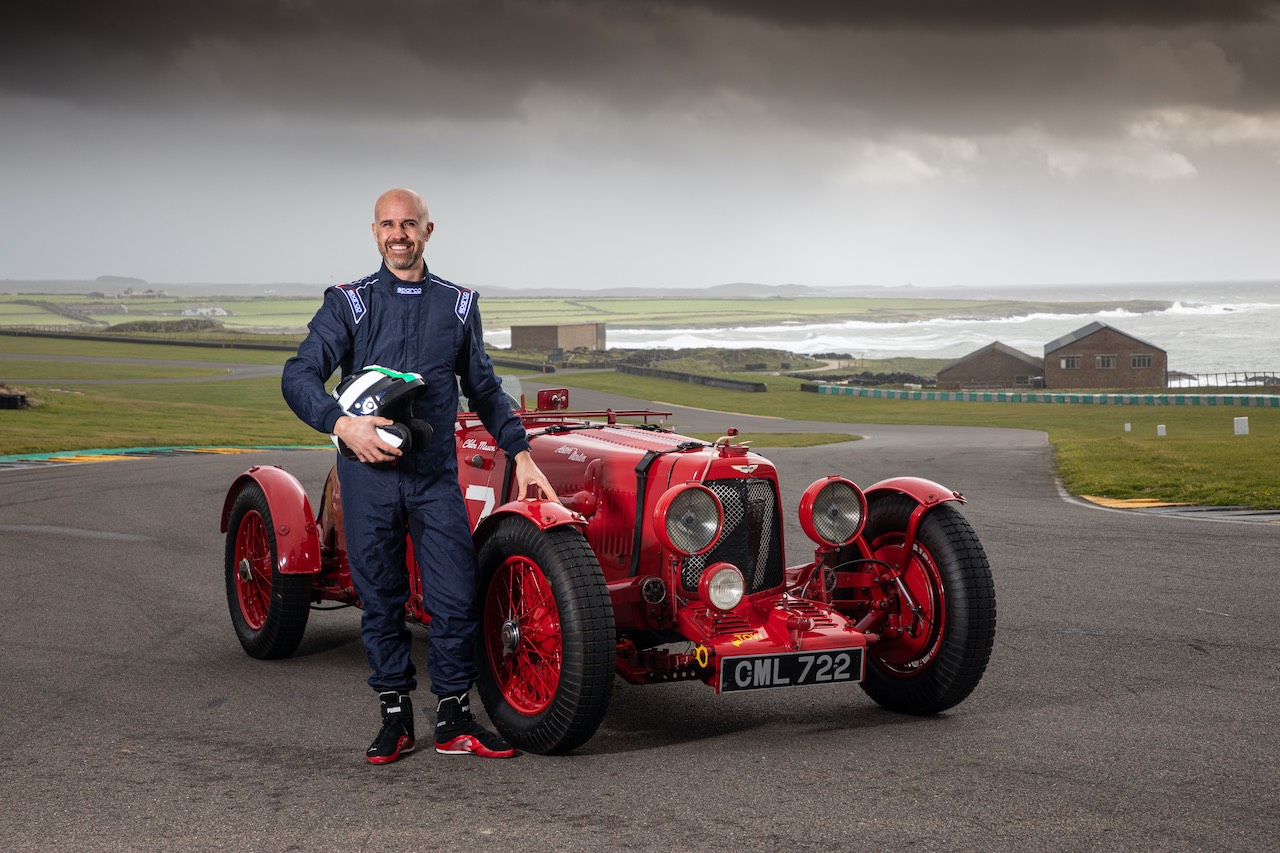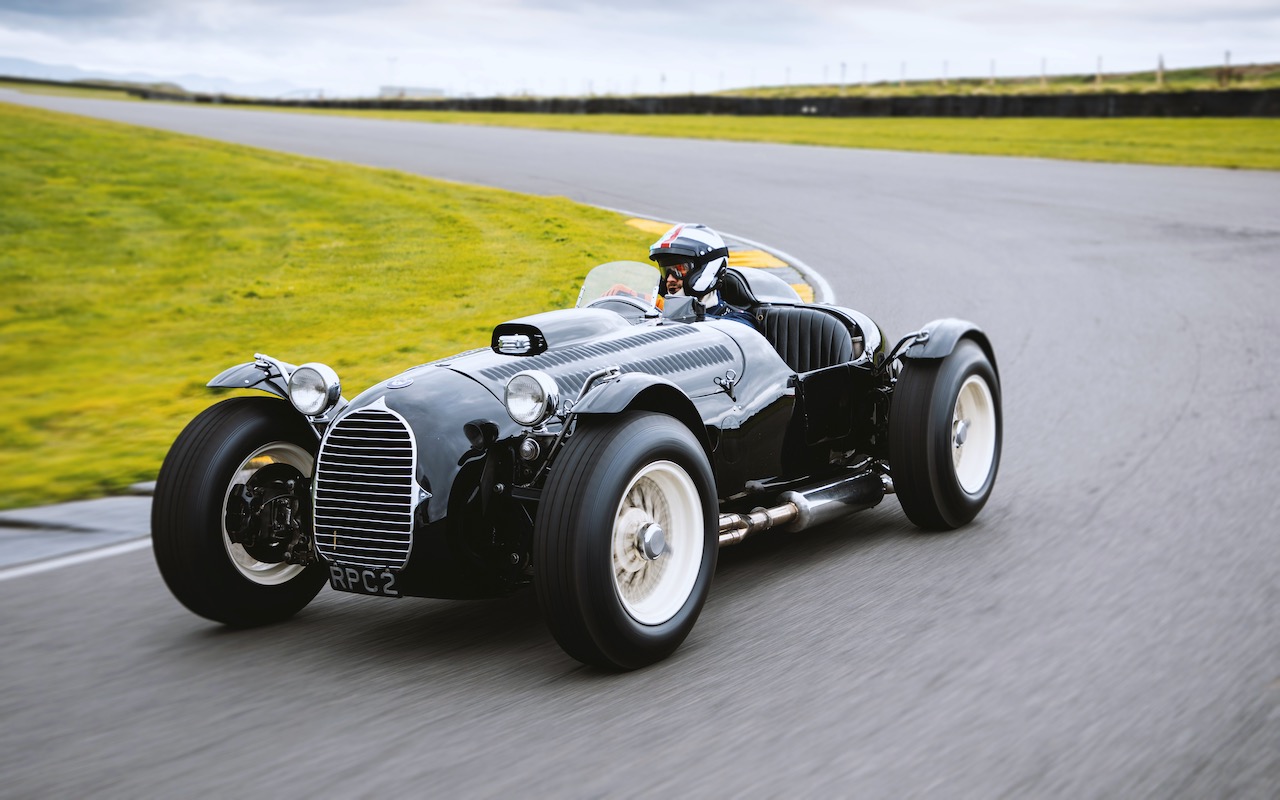 The Bugatti Type 35 is one of the best engineered race cars of its generation. Especially when running on methanol, they are good for almost 200BHP and a quarter mile in 14 seconds which is astounding for its time.
Marino – It's still astounding for its time! Its an incredible machine!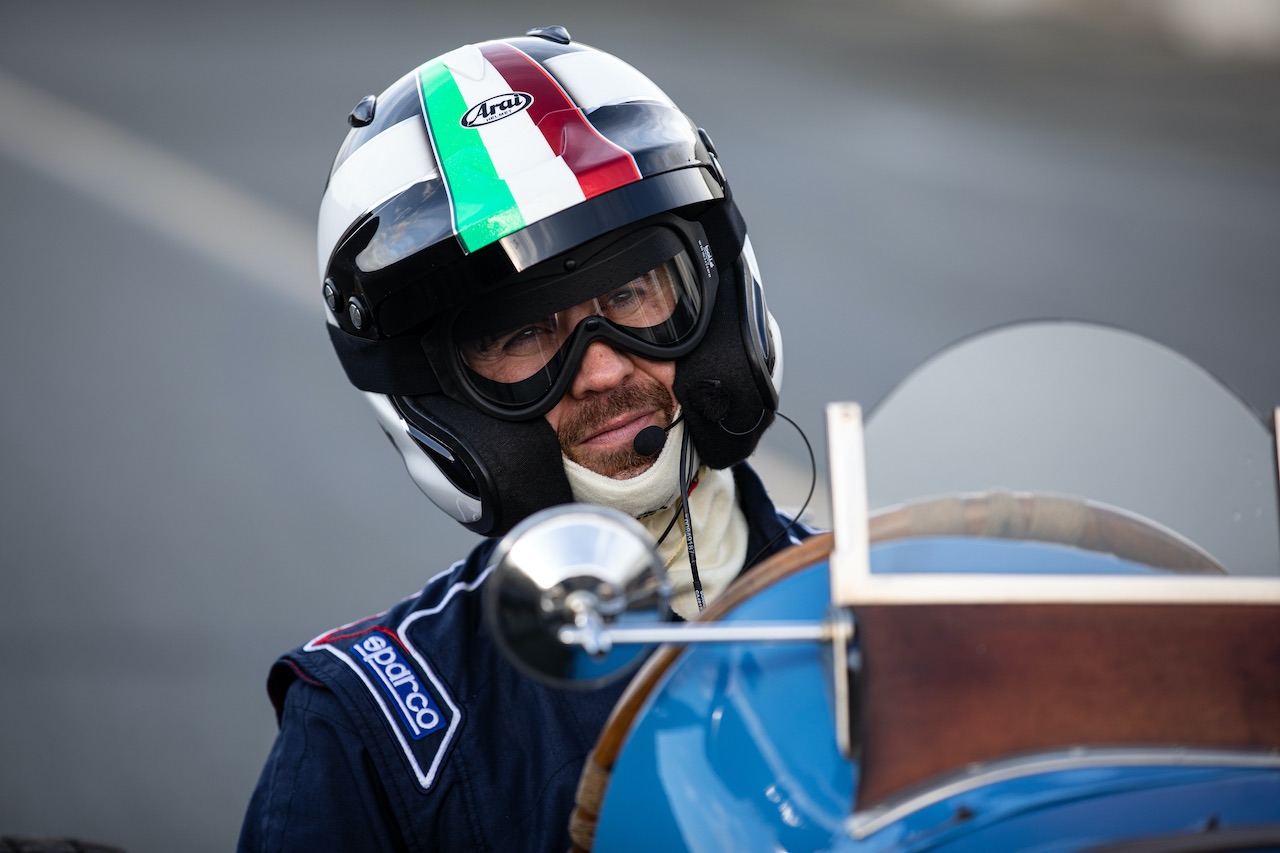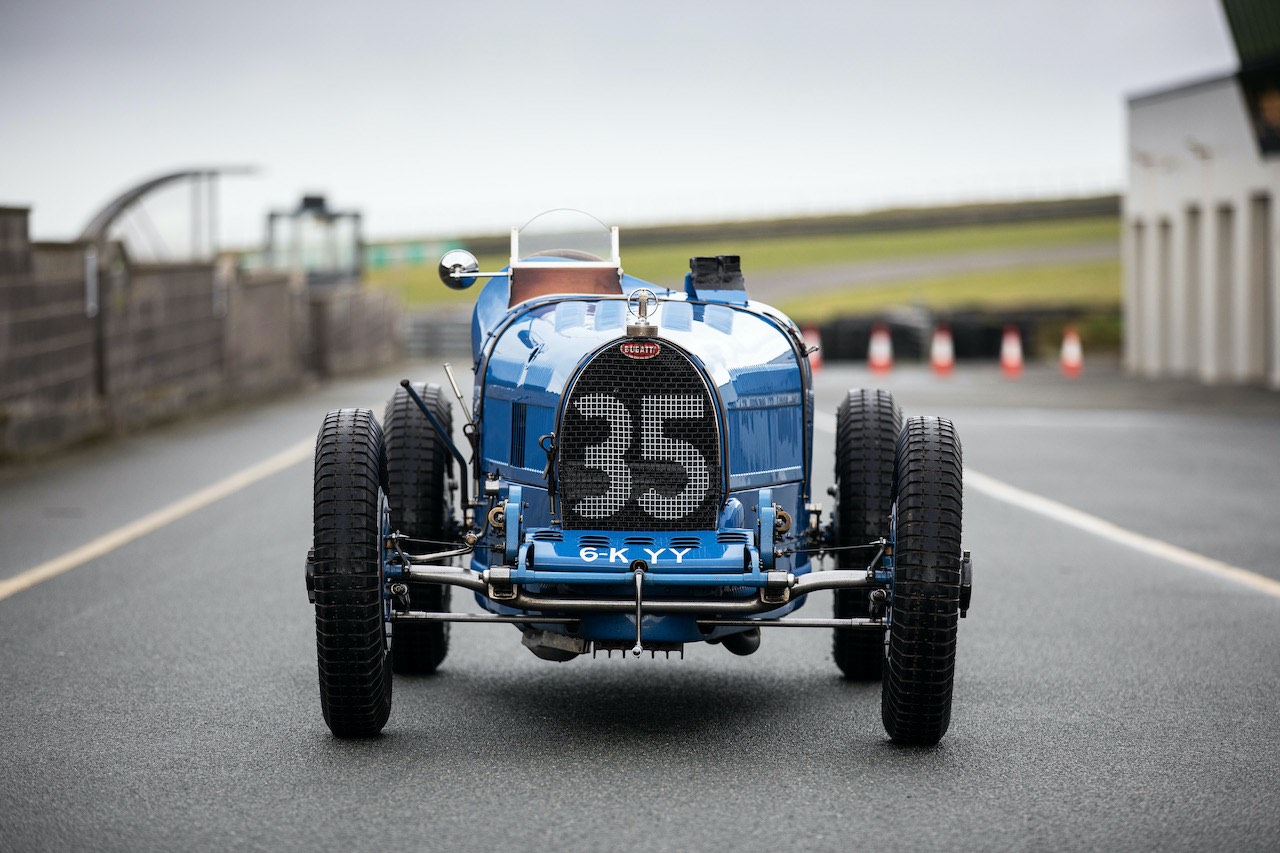 Drew – I couldn't agree more and Marino is incredibly respectful of the cars. You know a couple of the owners said just go for it And the Bugatti Type 35 for me is one of my all time favourite cars and its the best car ever produced by man! Its the highest piece of engineering and art form melding into one. And I've thought that ever since I was a kid and I've even got the sign from the factory gates nailed to my living room door. I'm absolutely obsessed about Bugatti!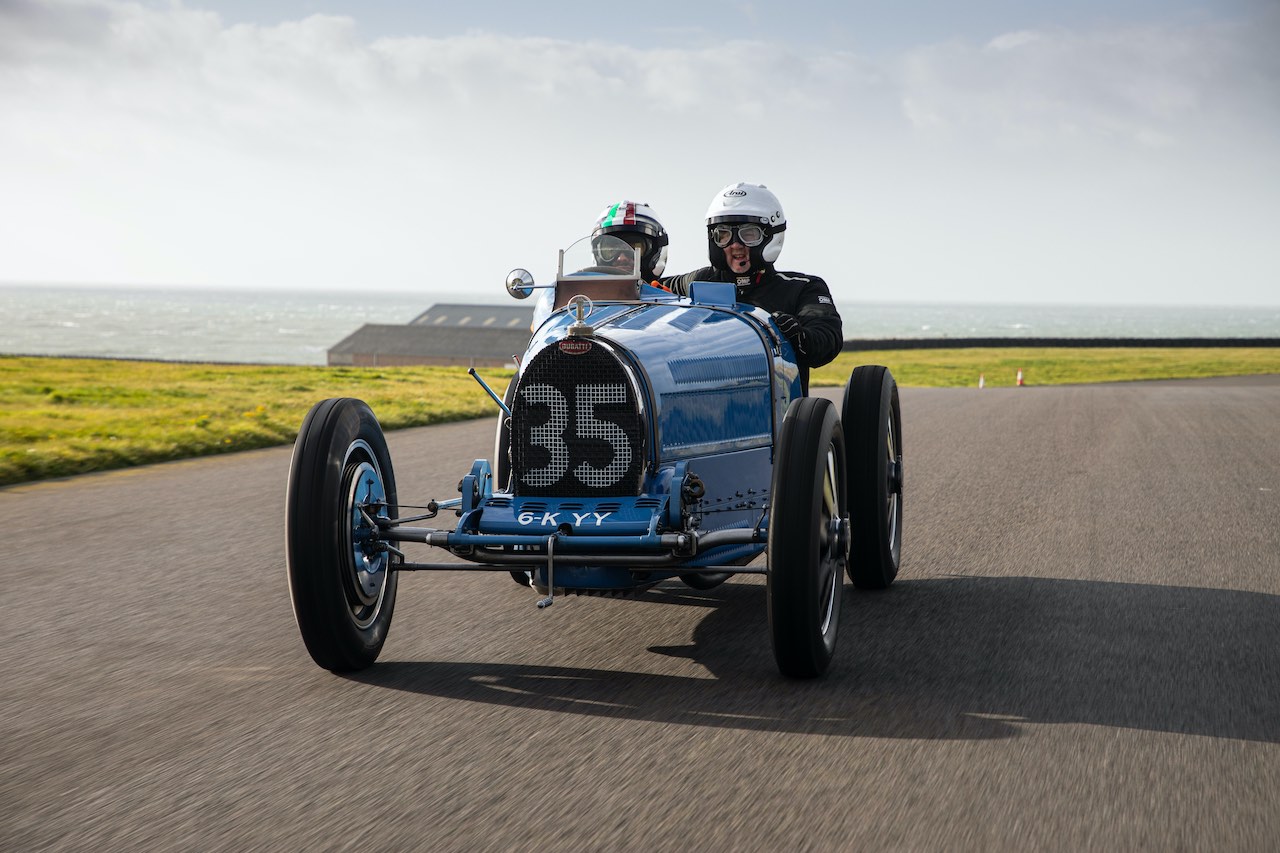 Drew you've also got a new series of Salvage Hunters Classic Cars premiering on Quest. Are there any flags in this new series? Paul warned me not to bring it up as you might get a bit cross.
Drew – Ha ha ha there's always a flag! You know what that flag actually got me two death threats… I'm not kidding! But no there's no flags in this one, just me and the big fella just having a right laugh. We have some really serious cars and we meet amazing people. There's a Saab in there's that's absolutely a knock out and a Cortina that I actually blew the engine up live on camera! Without trying too, it just went bang! So yeah… and there's an extremely fast Lotus Elise as well in the Scottish highlands. And its great because Paul is now mates with these two so we have our little Discovery family of car guys.
And finally, Andy and Marino, did you know before the show that Drew lives his life by the "Three B's"… "Bauhaus, Beetle, Black"? They are his guiding principles!
Drew – Ha ha ha I'll just jump in and say that the first Beetle was actually influenced by Bauhaus and the first Beetles were all painted black! So there! Ha ha!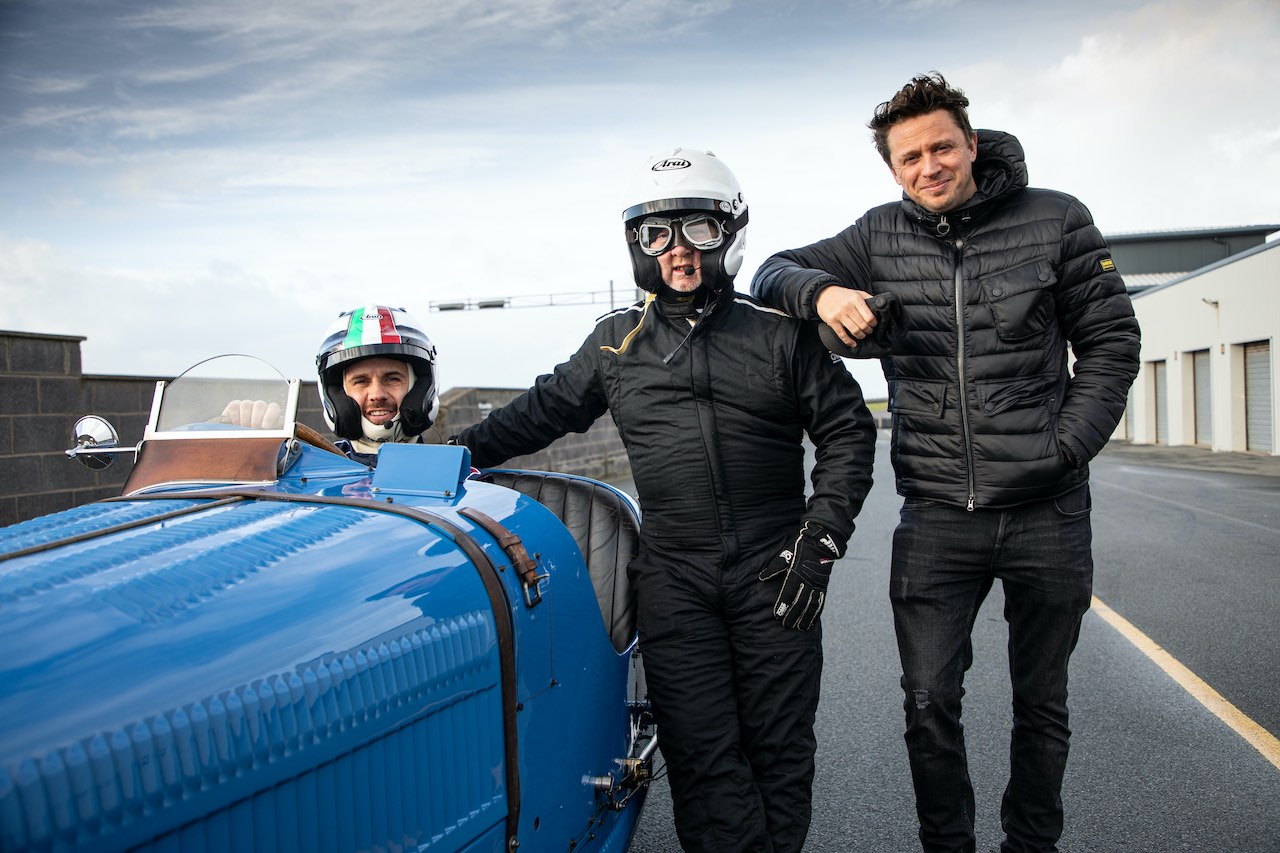 Andy – He did go on about it… quite a bit actually! Ha ha!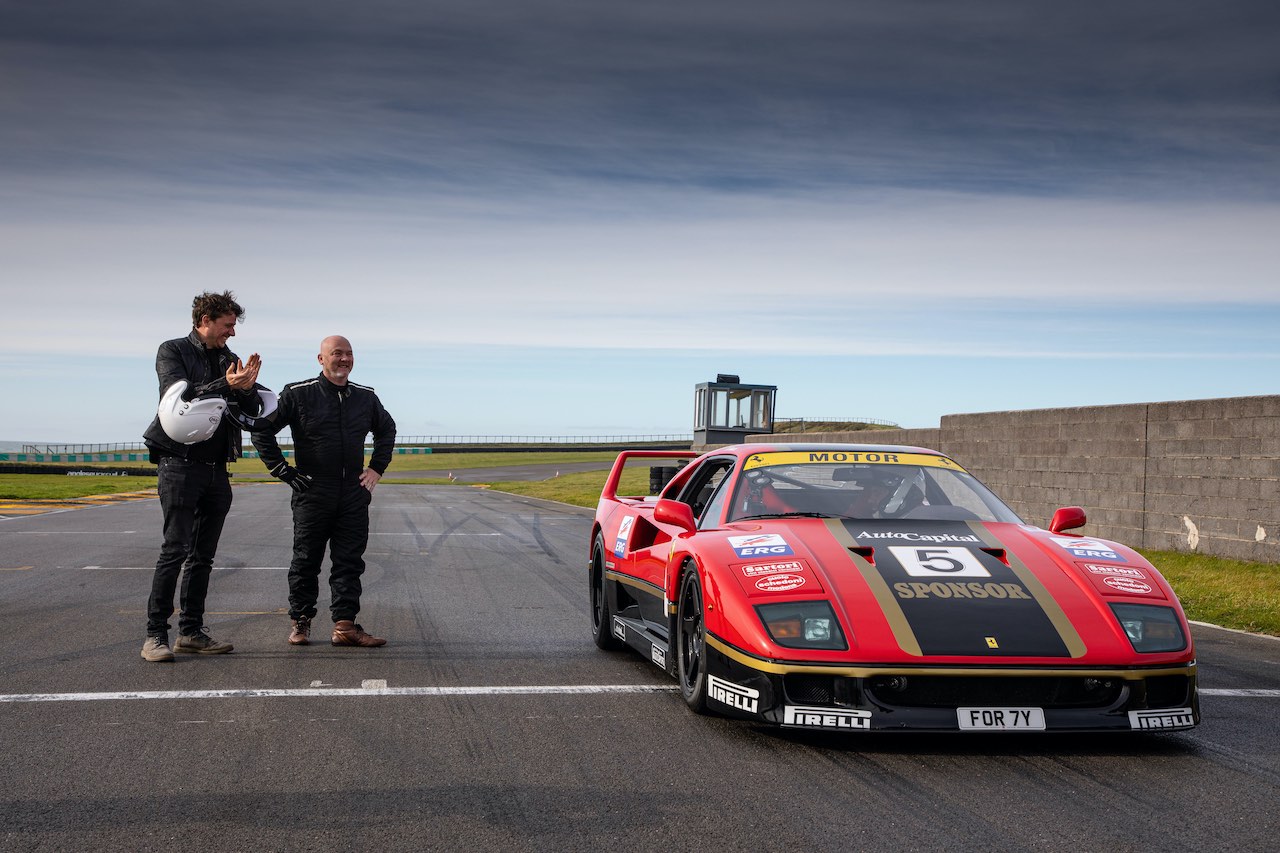 Marino – He mentioned it and I didn't have a clue what he was on about. I think he was trying to educate me or something. It actually sounded like a fake German pub! Ha ha! "I'm going down The Bauhaus love!"
Drew Pritchard, Andy Jaye and Marino Franchitti were talking to Niall Julian
Three Men Four Wheels is available to stream now on Discovery+