Jonny Smith's The Late Brake Show Tour rolled into Kent on Saturday for its very first live show, which took place at Betteshanger Park. The self confessed car nut, TV presenter and now YouTube star brought along his eclectic collection of classics cars and displayed them against the fantastic backdrop of the amphitheater at the heart of the country park.
If you are an avid consumer of car content on YouTube, you may have noticed that Jonny's "The Late Brake Show" channel has gone from strength to strength since it was relaunched in September 2020. With the subscriber count closing in fast on an impressive 300,000 number, the channel that was formerly known by Jonny's "CarPervert" nickname has become one of the best places on the internet to ogle weird, wonderful and delicious cars.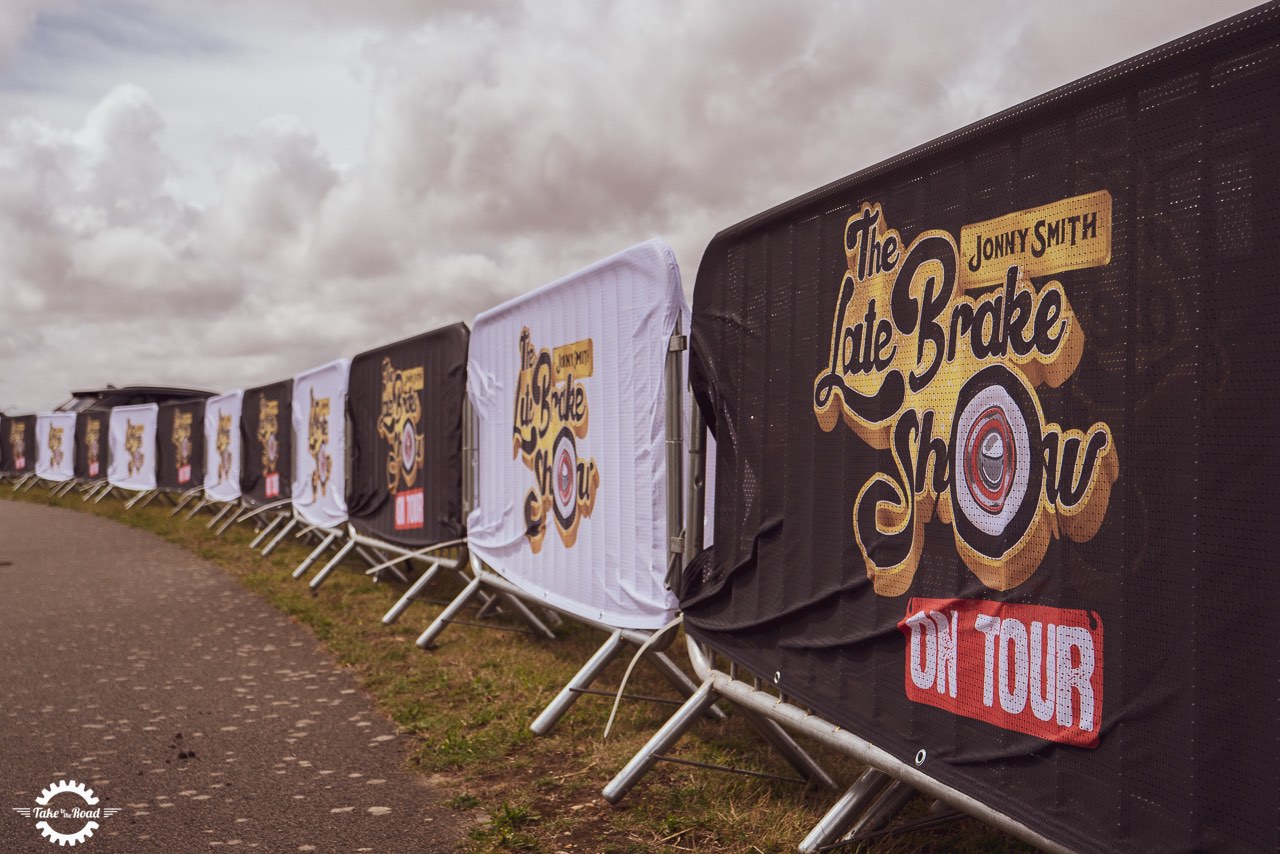 Such has been the success of Jonny's video efforts that he decided to take a bold step and bring his love of cars to the people. And so The Late Brake Show Tour was born. With the help of his family and a close knit team, CarPervert himself ventured south last weekend with his entire automotive ensemble for what was a fantastic Saturday filled with car banter and a genuine celebration of car culture.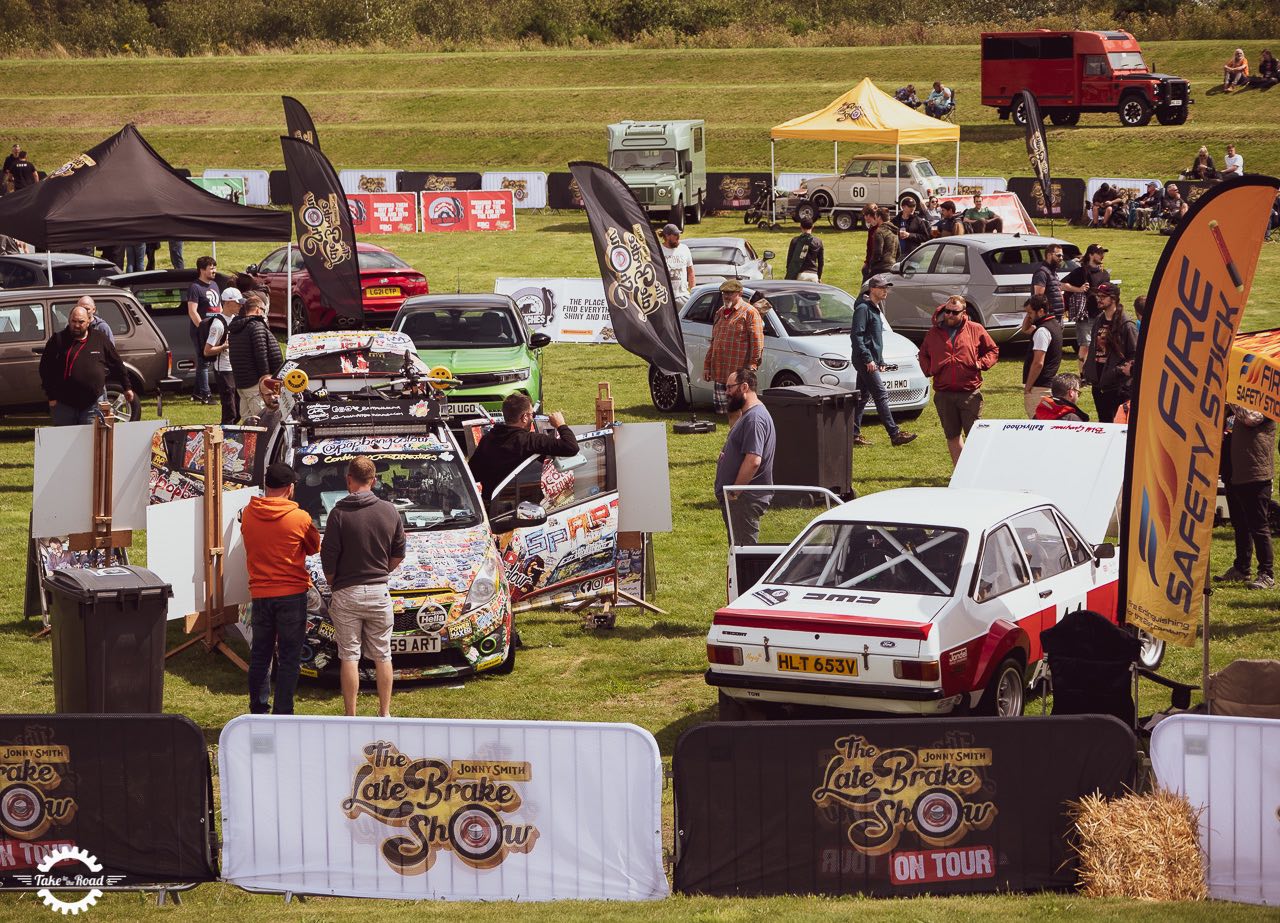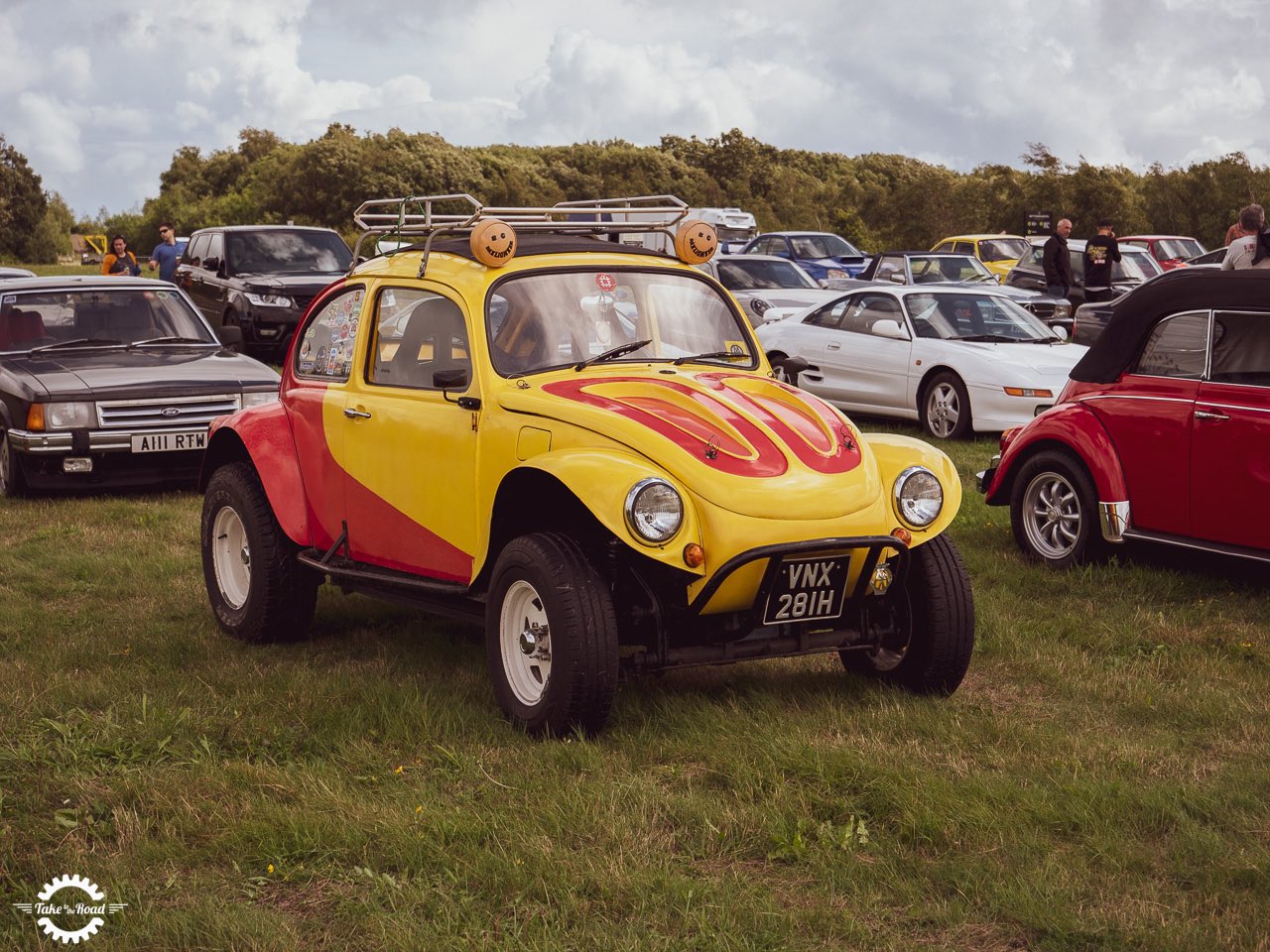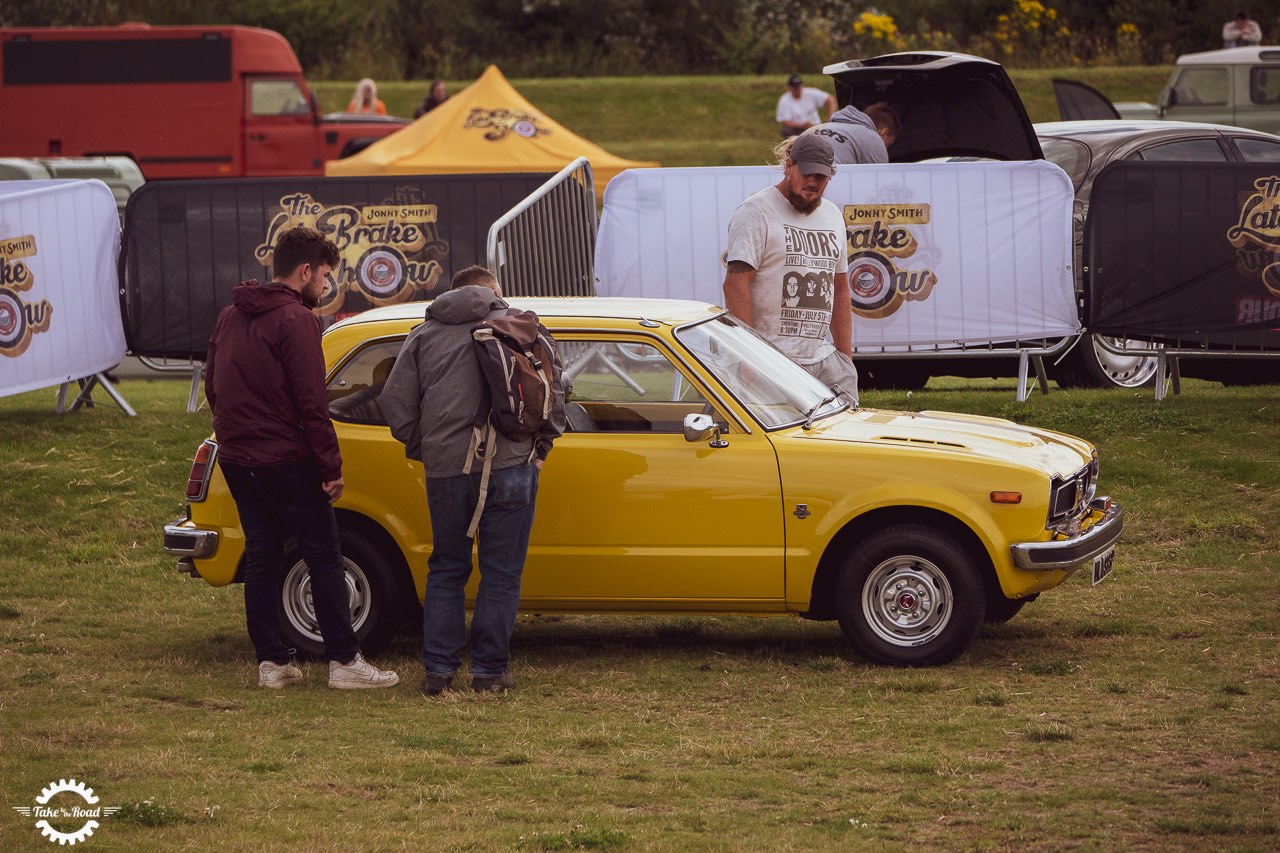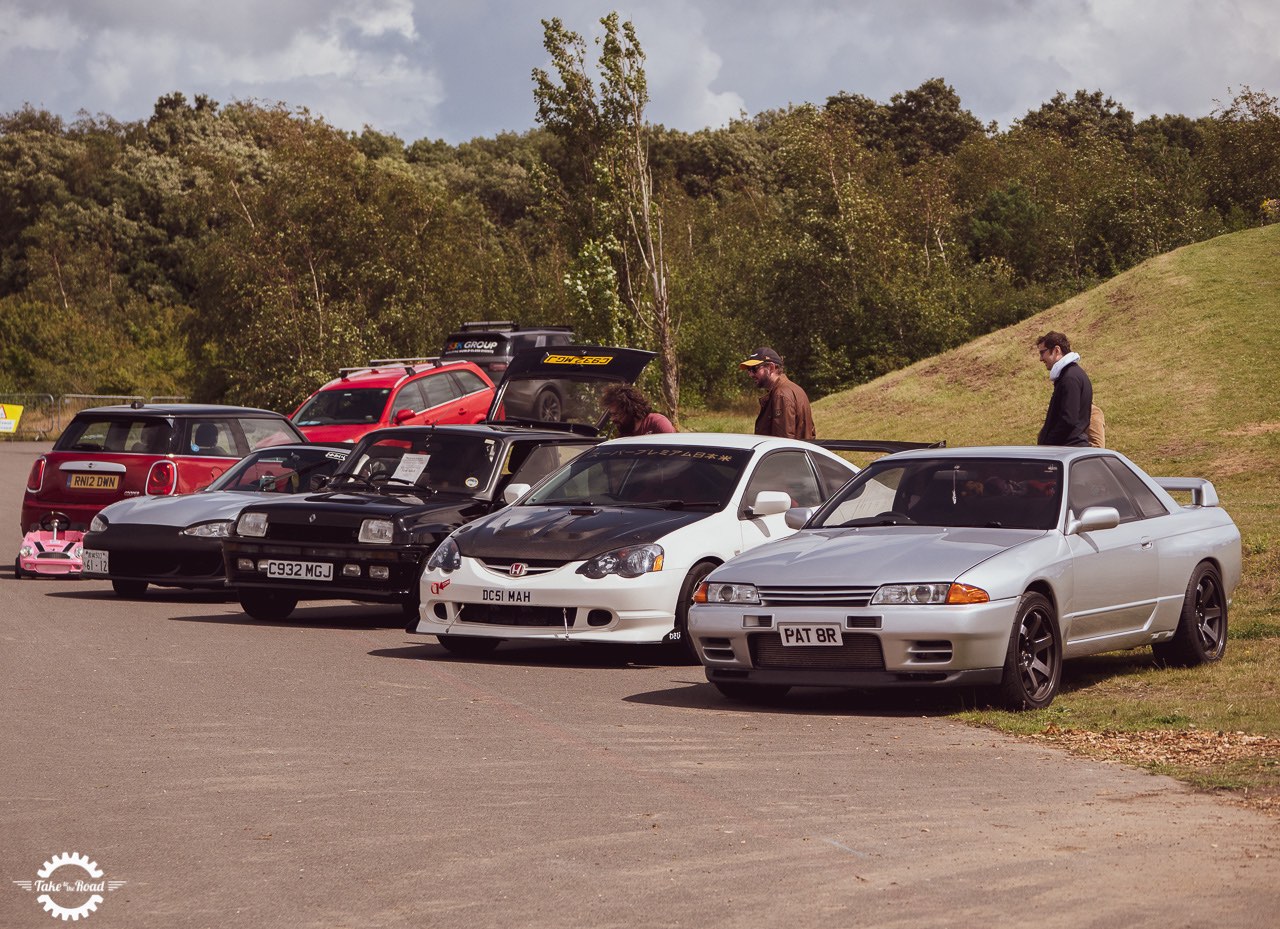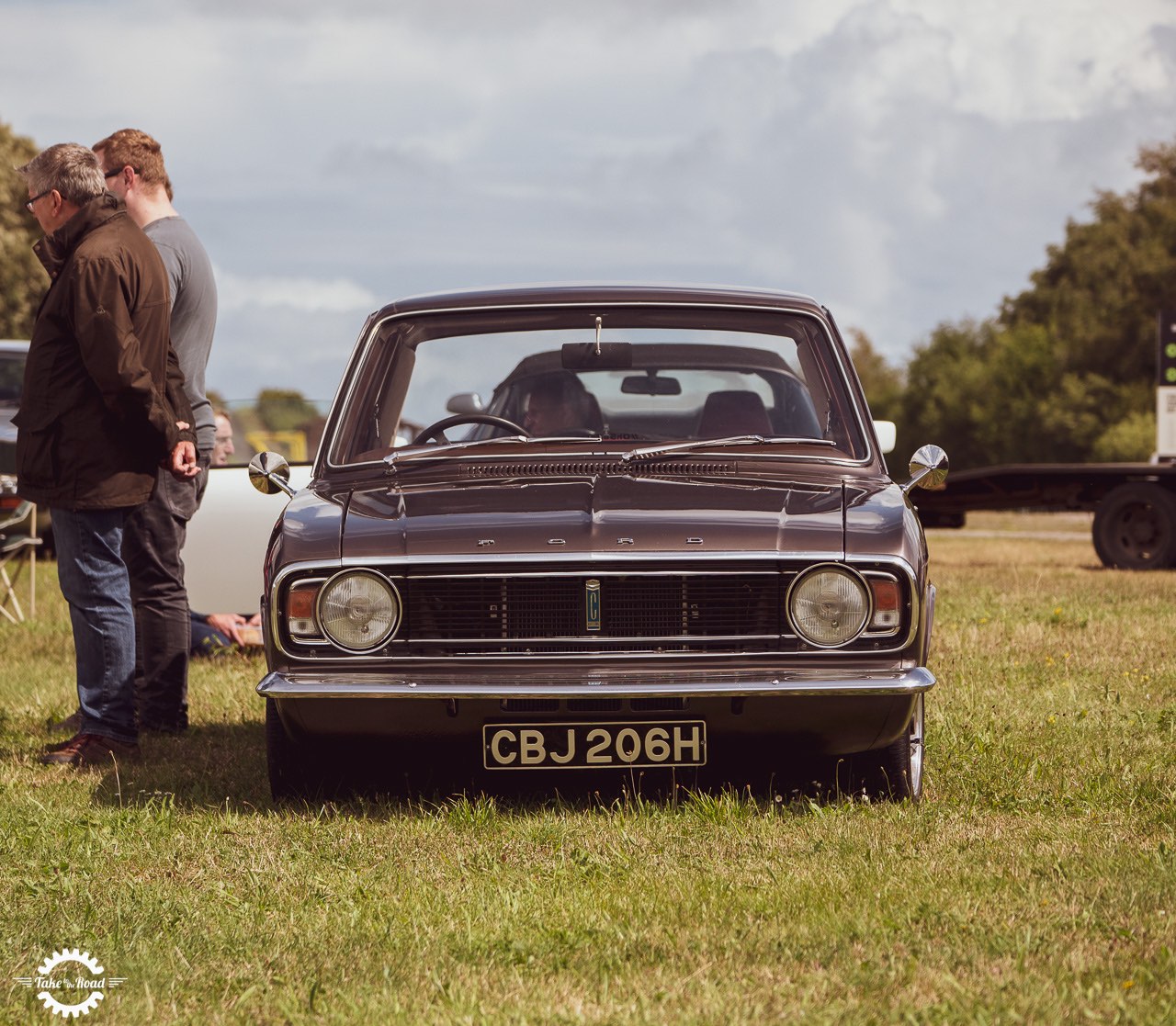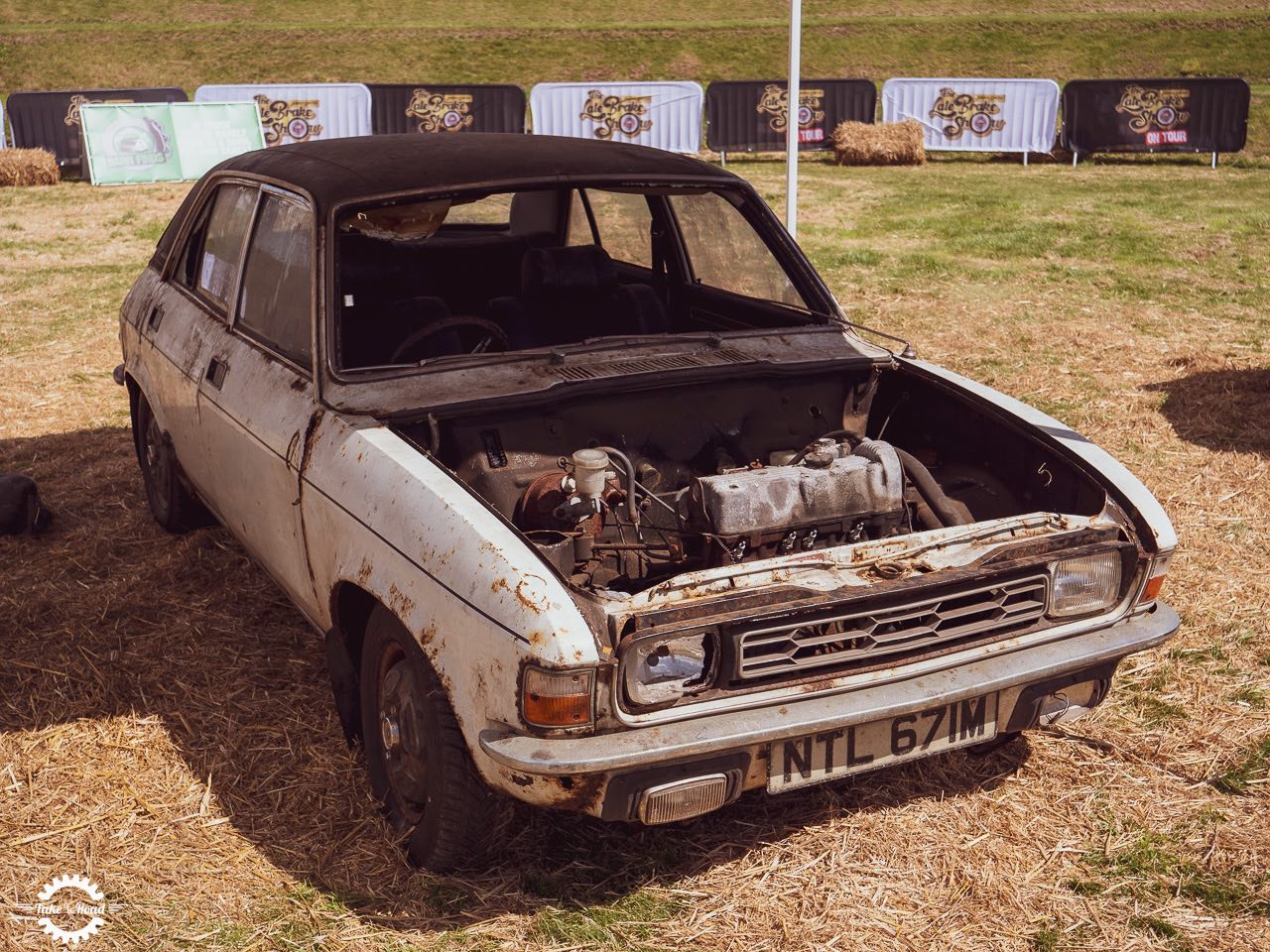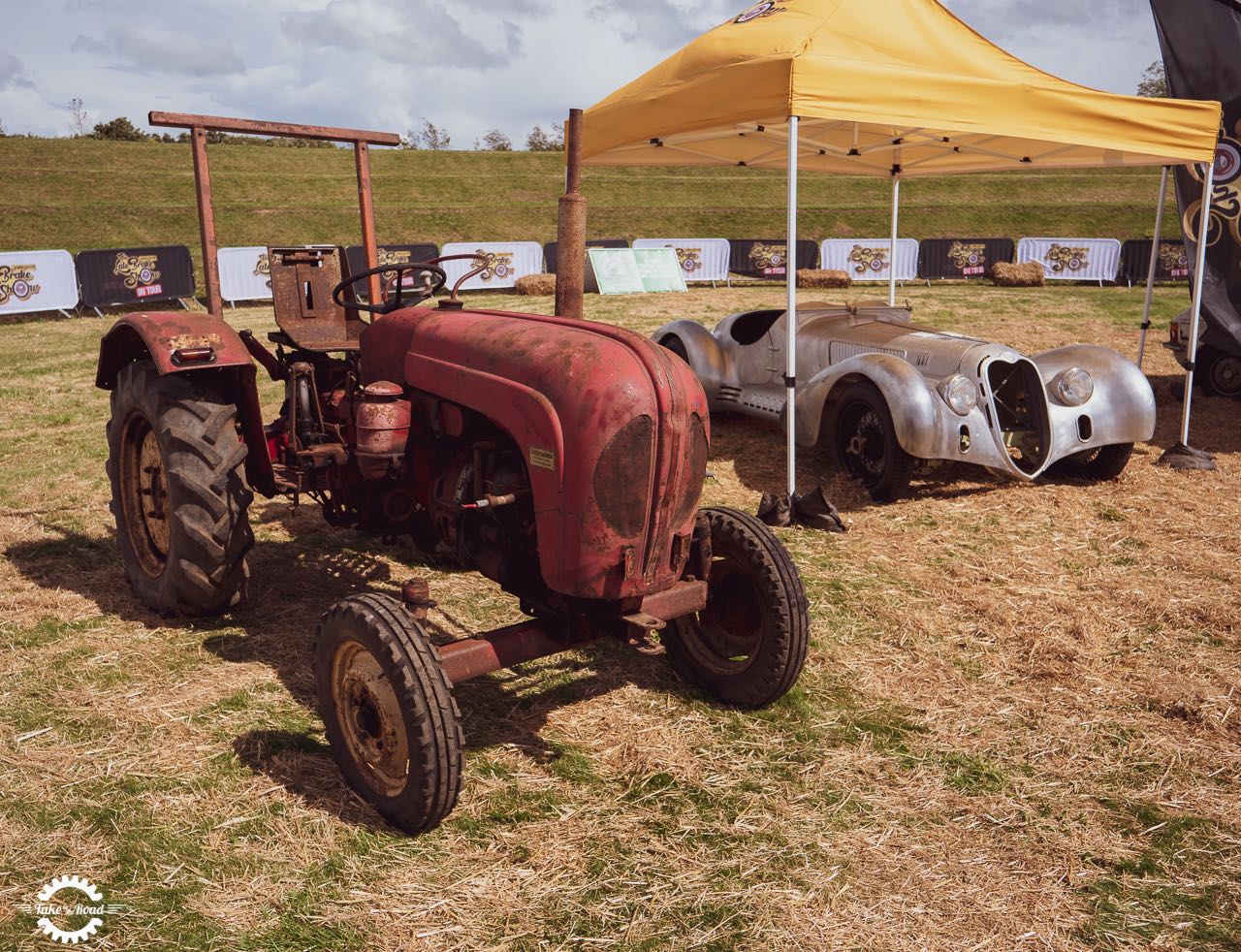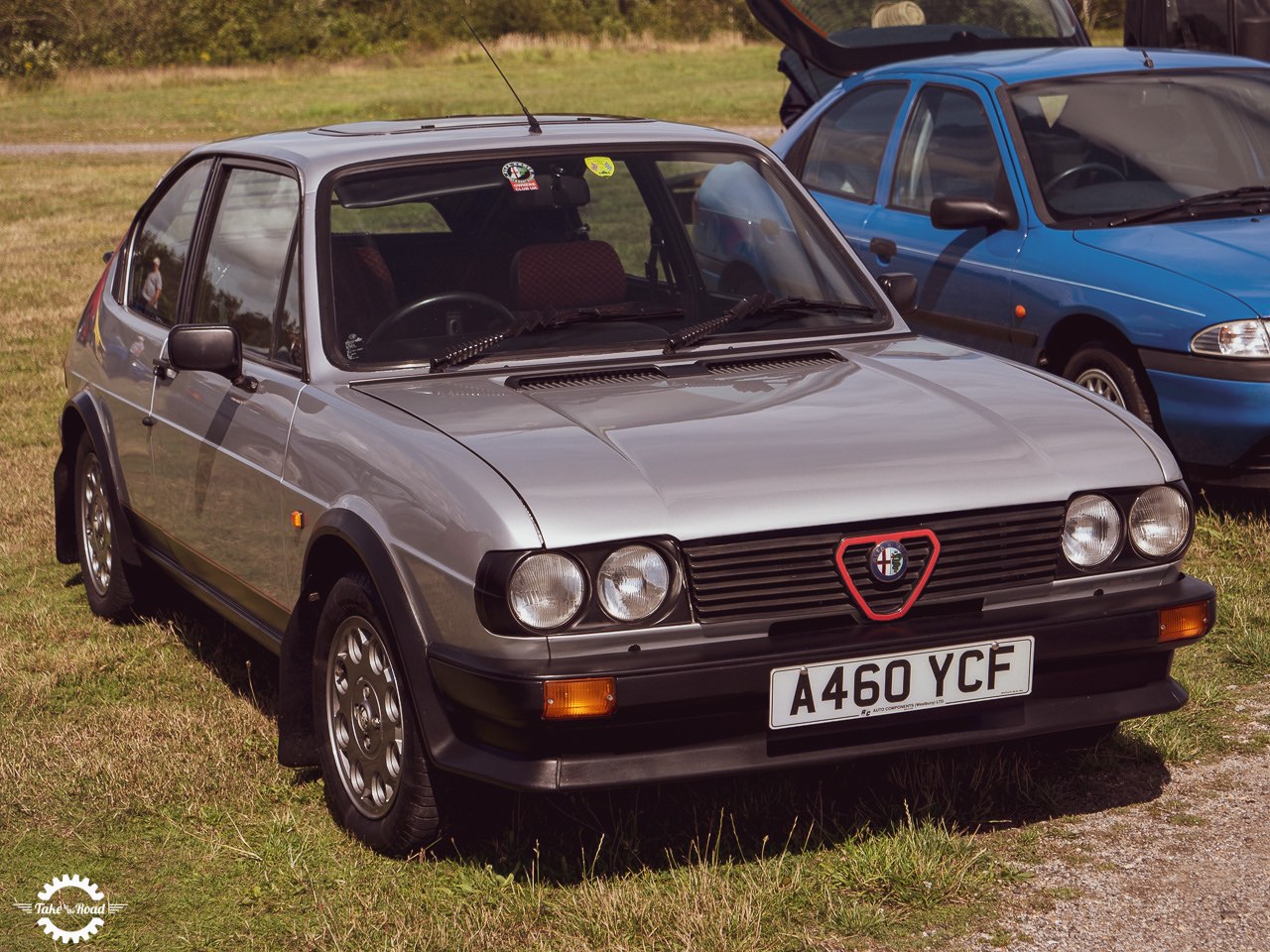 Betteshanger Park in Kent, which is located just north west of Deal, was the ideal location for the very first leg of the tour. The former coal tip site was home to one of Kent's largest coal mines, which has been regenerated into an idyllic country park with the impressive landscaped amphitheater at the heart of the wildlife park. It proved to be a superb setting for Jonny's very first live show and despite the weathers attempts to scupper the fun, it turned out to be one of the most relaxed and accessible car shows ever.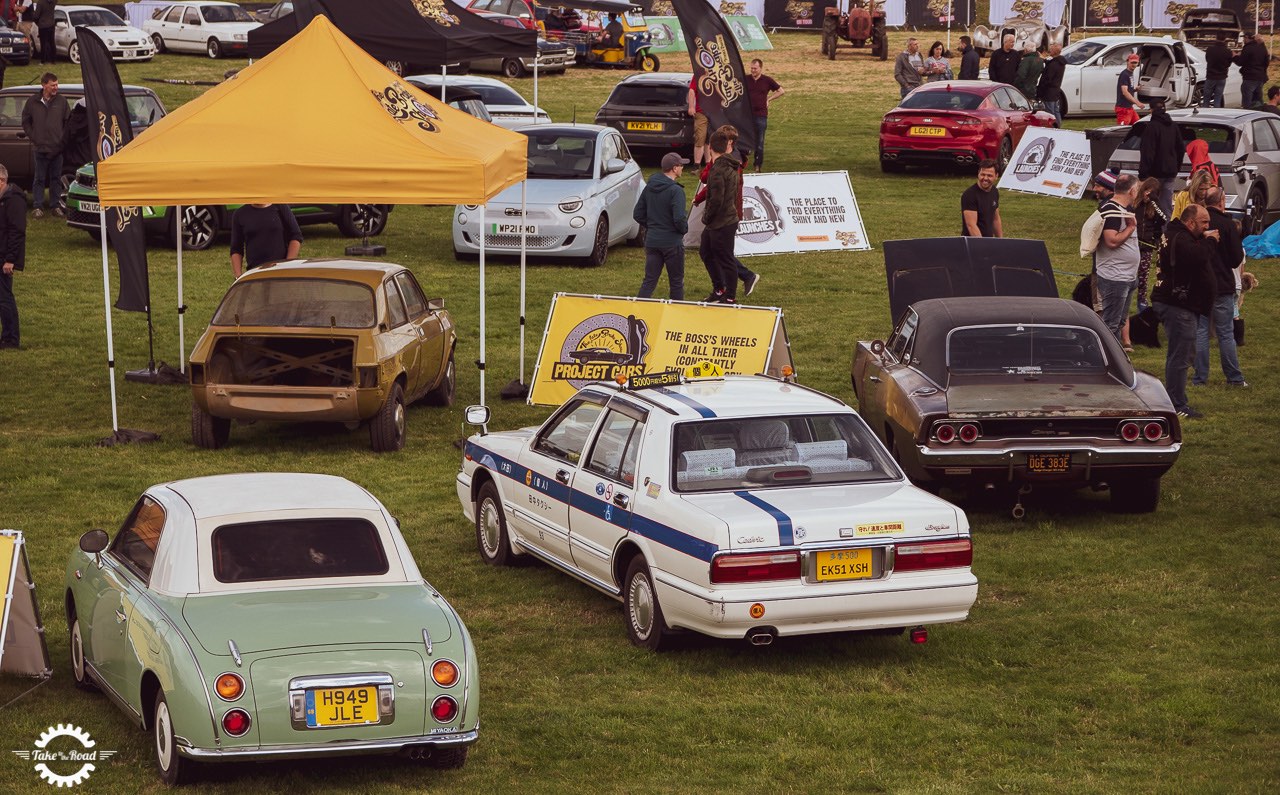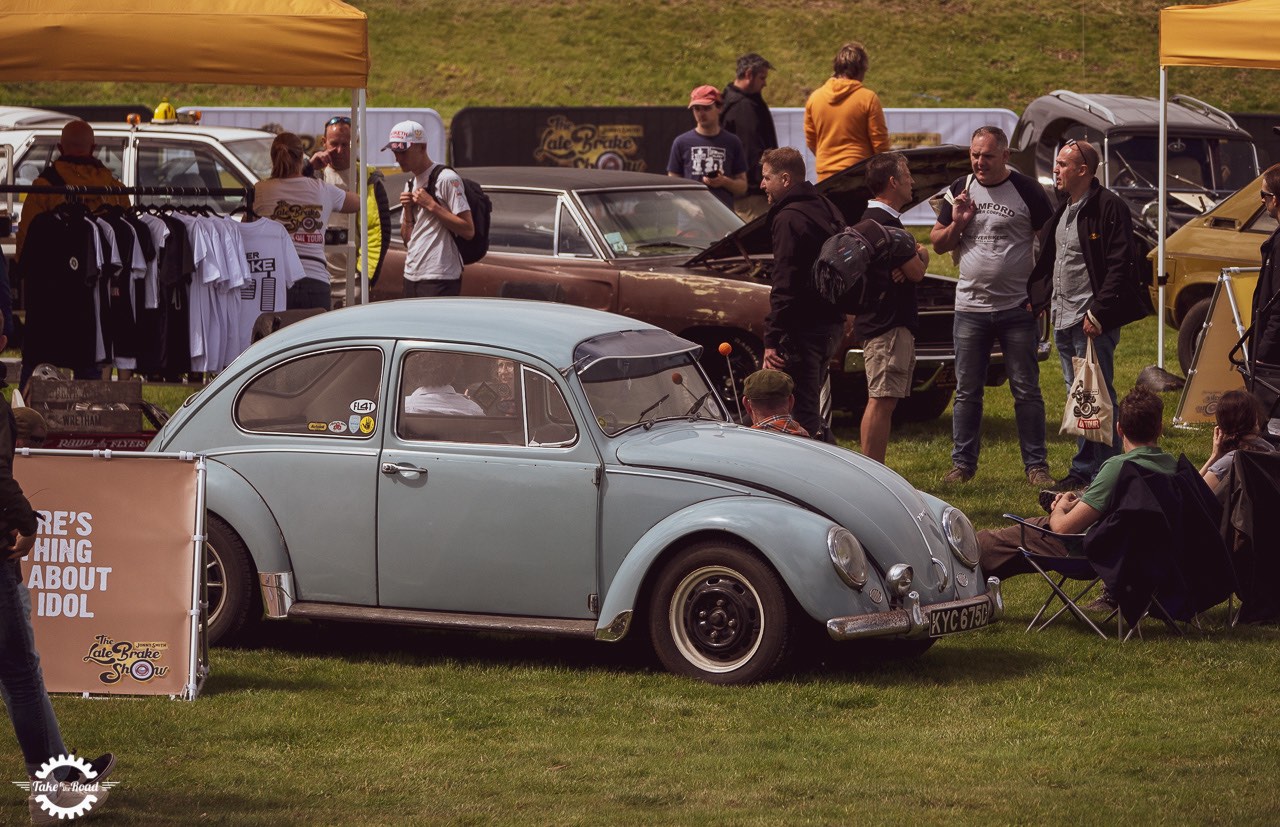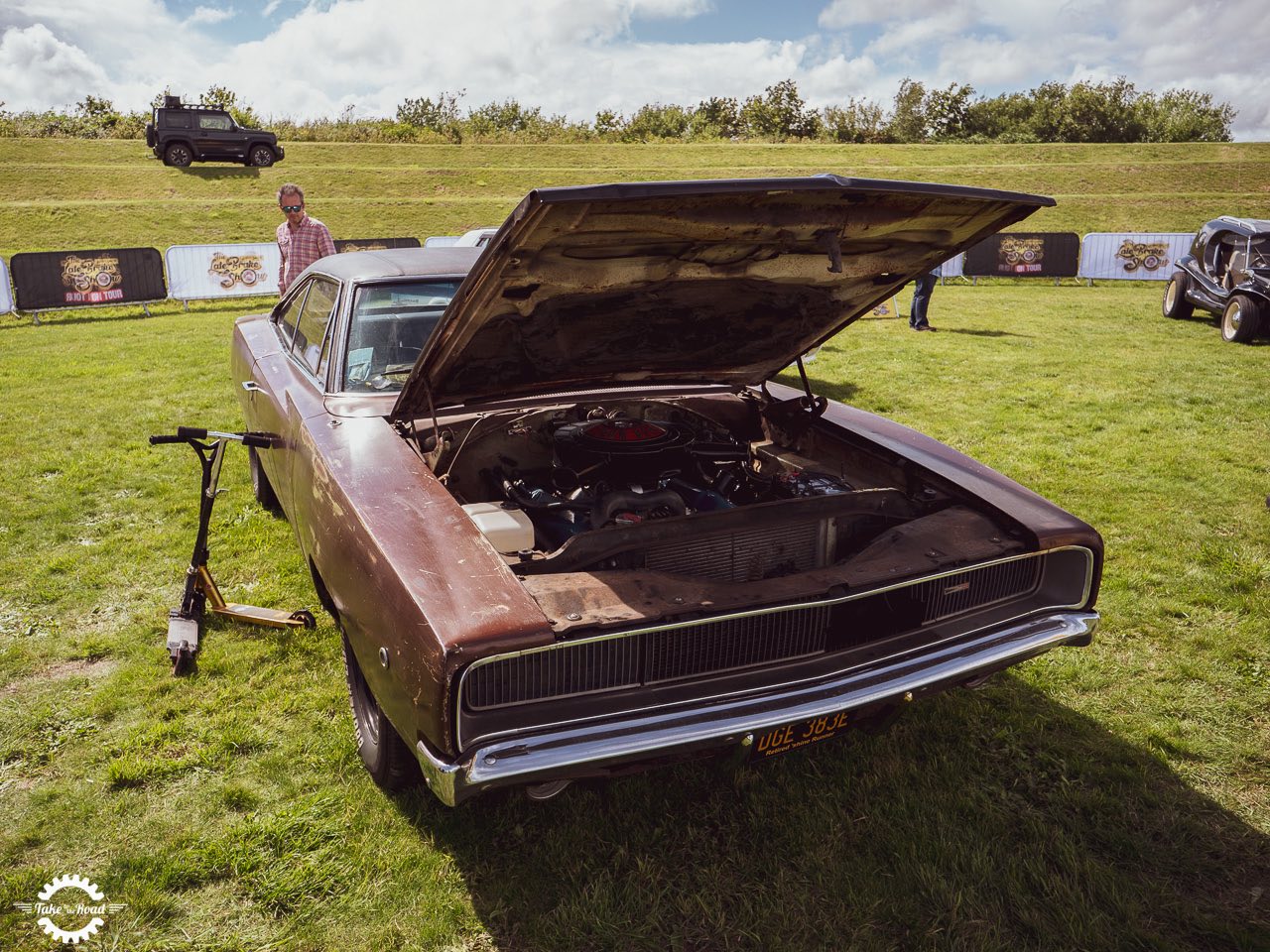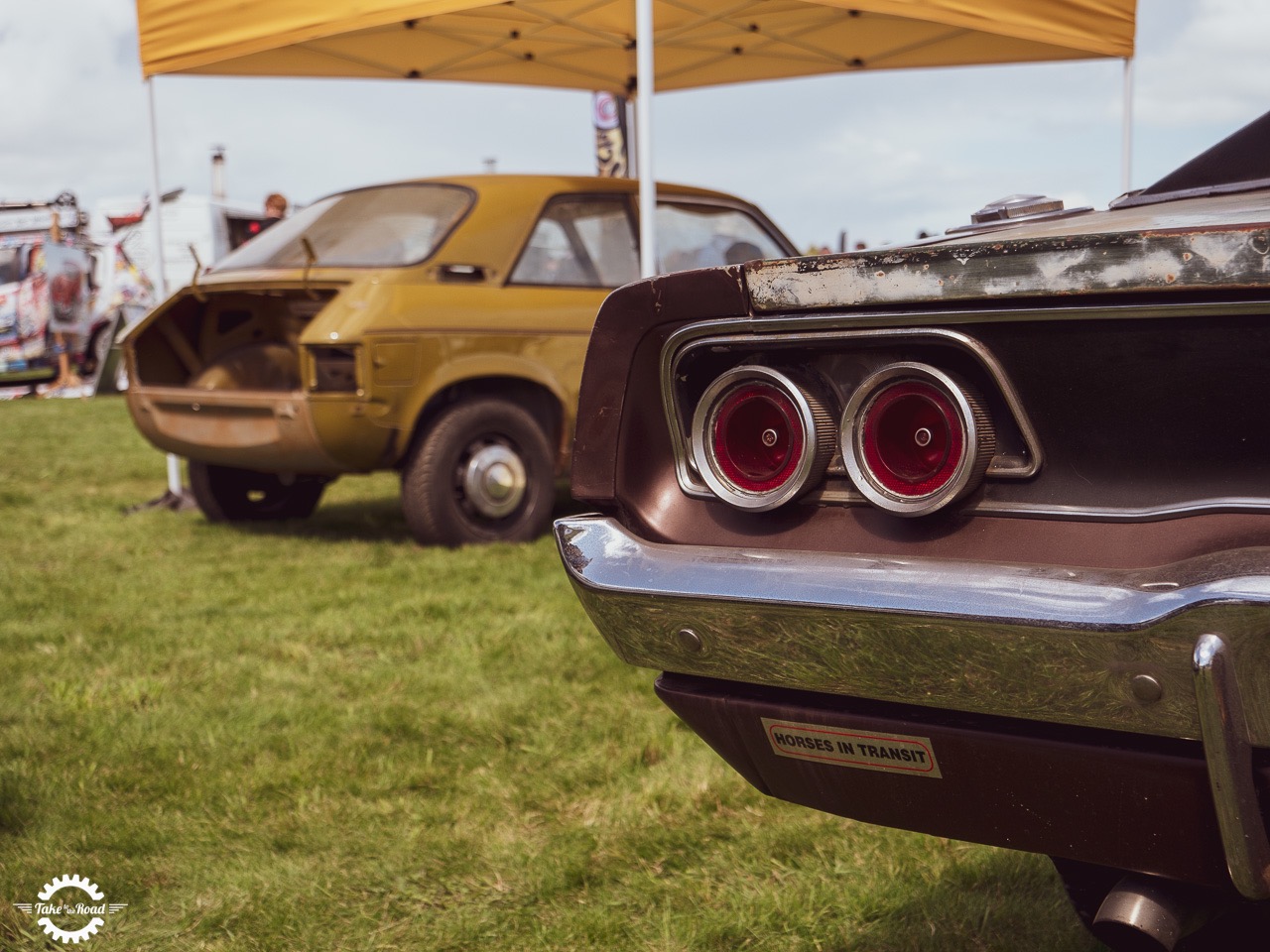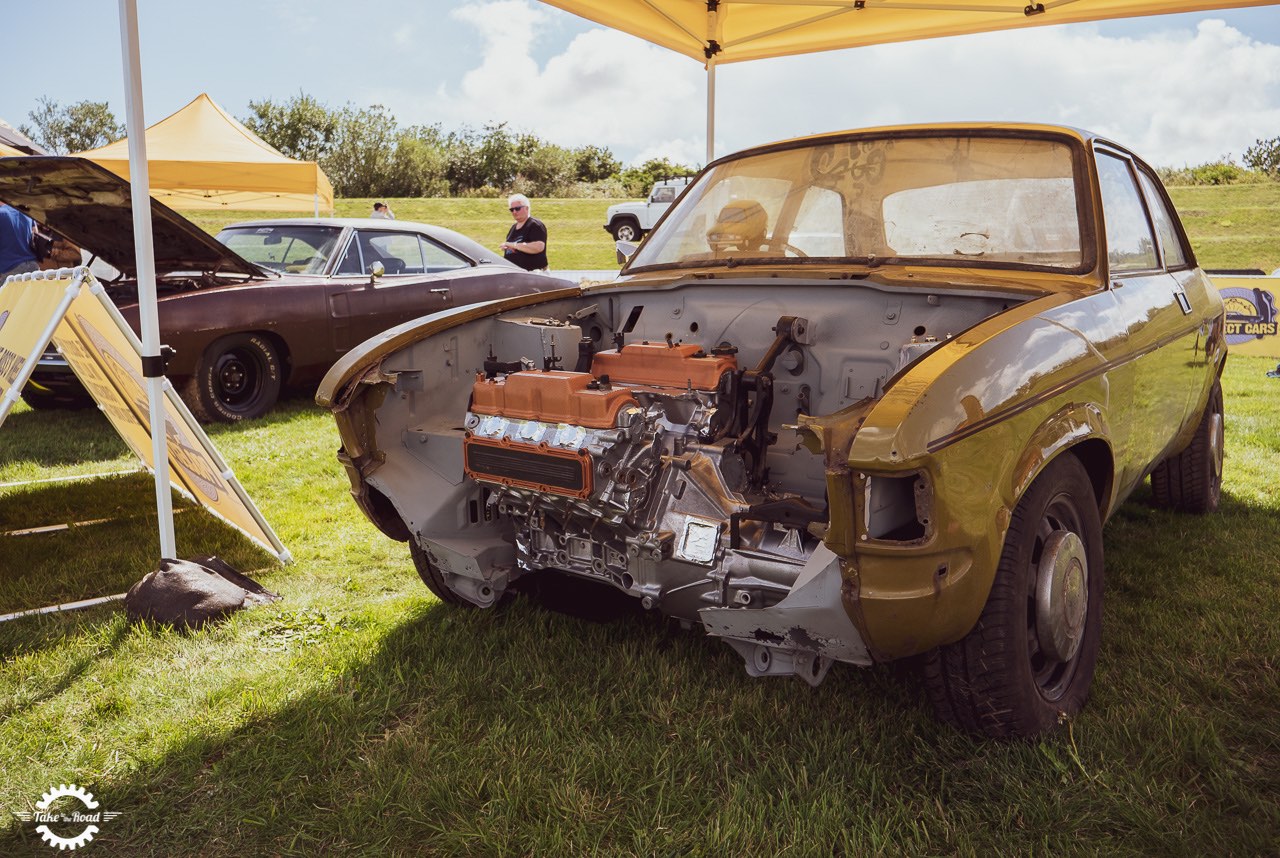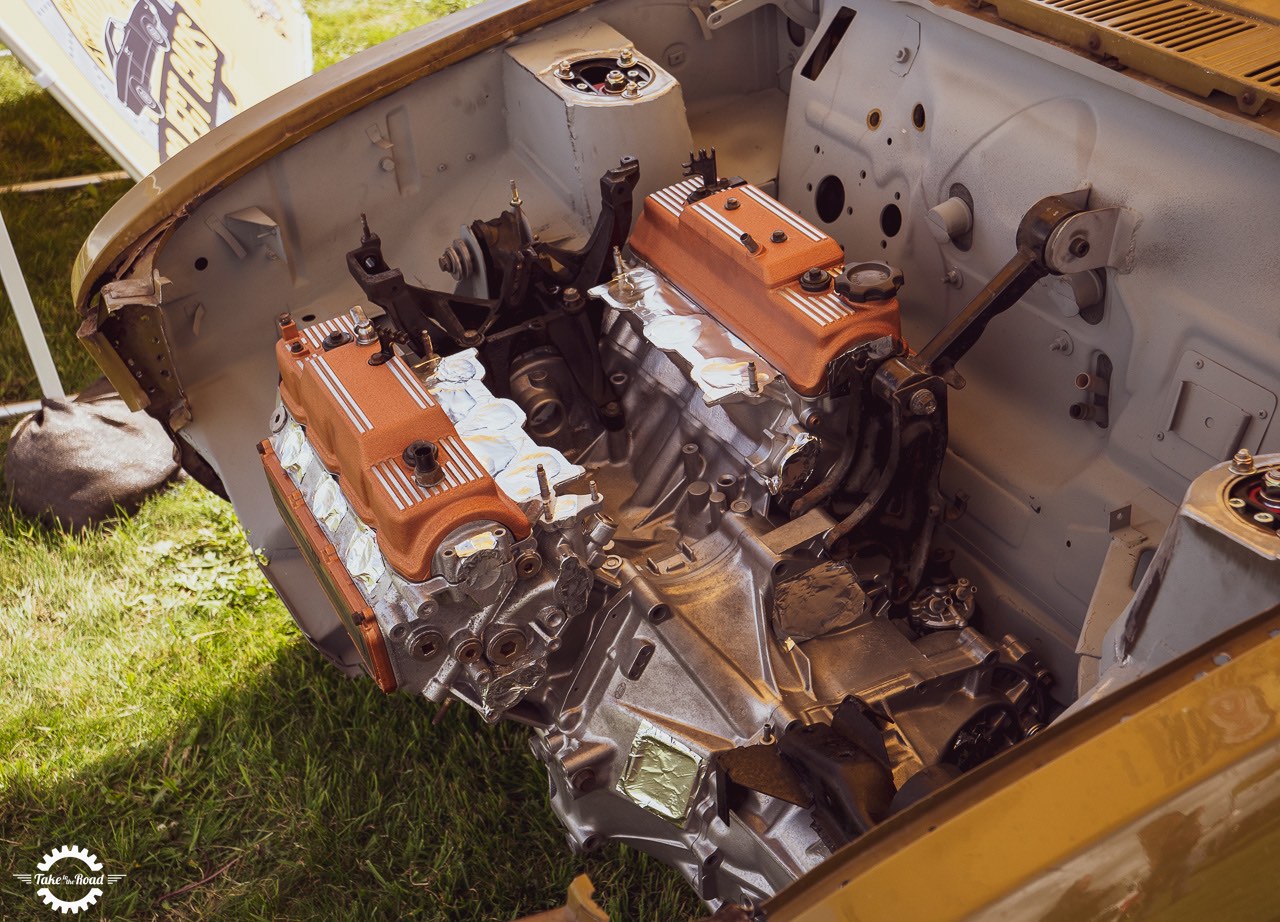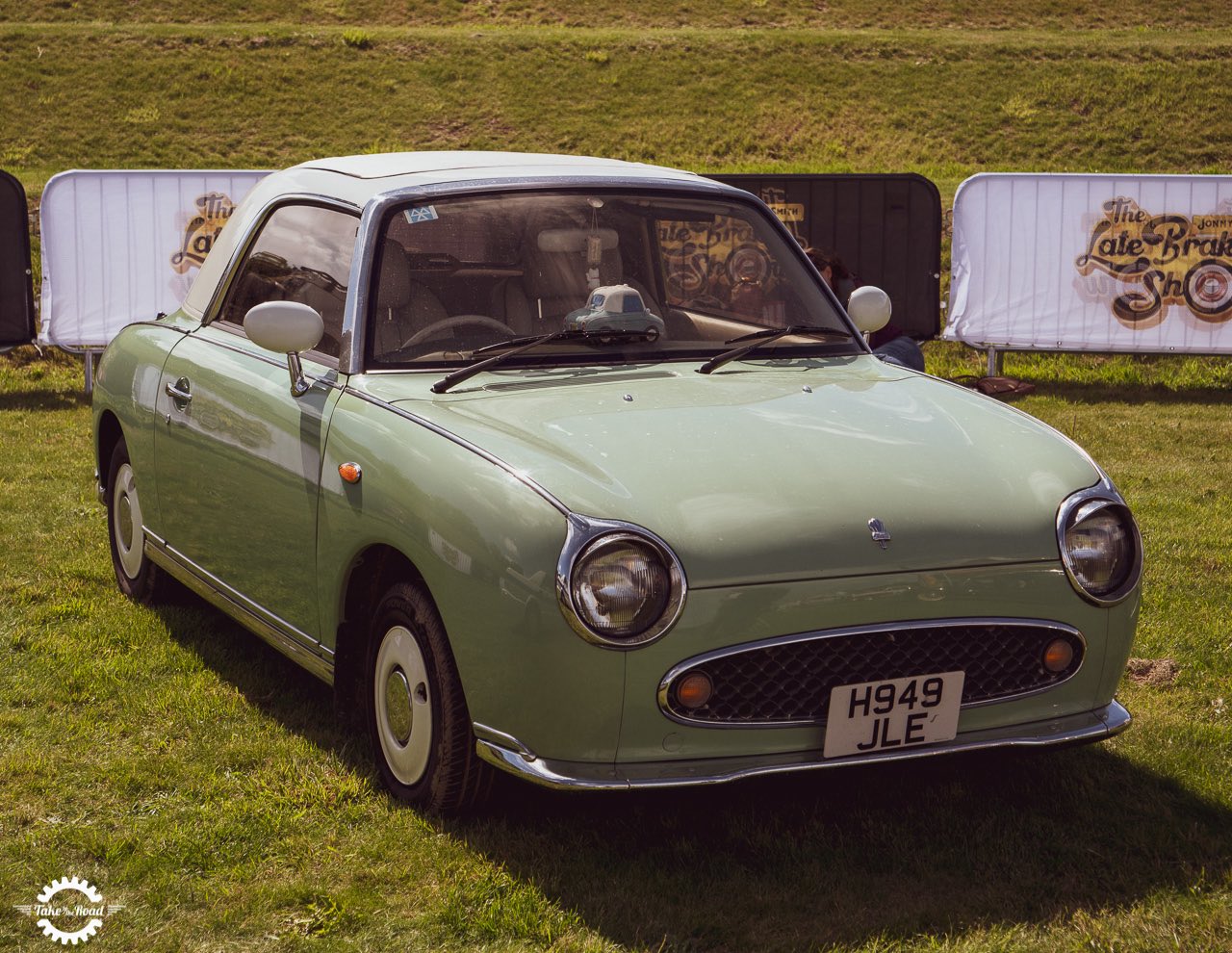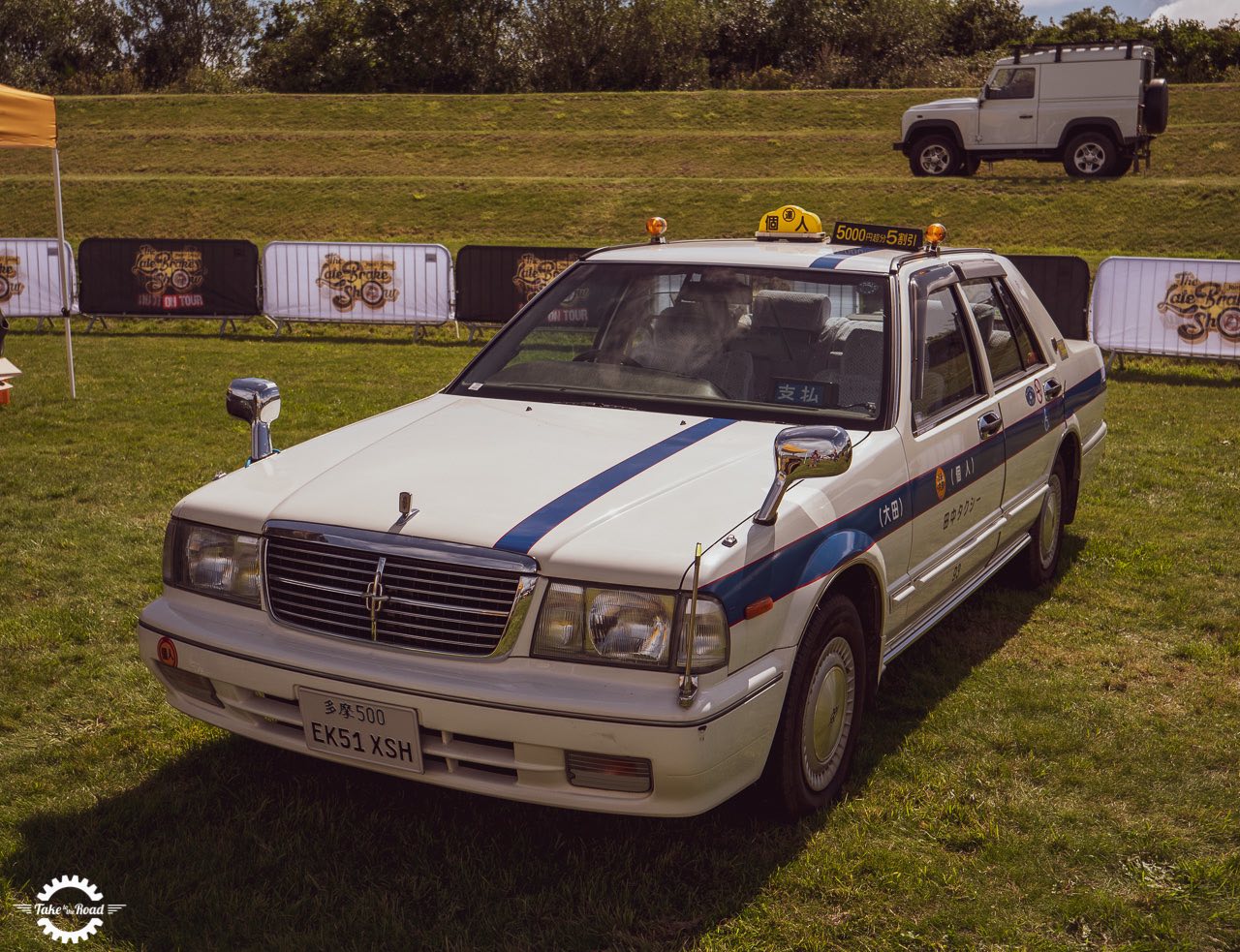 The Late Brake Show celebrates all aspects of car culture and that diversity was reflected in Jonny's own personal collection, which he brought along for fans to enjoy. With his uncompromising V8 powered Dodge Charger, the original Japanese Nissan Cedric taxi, the Nissan Figaro EV project, the Austin Allegro supercharged V6 project and his very first Beetle all on show, it really emphasised the very broad moving target that is Carpervert's taste in automobiles.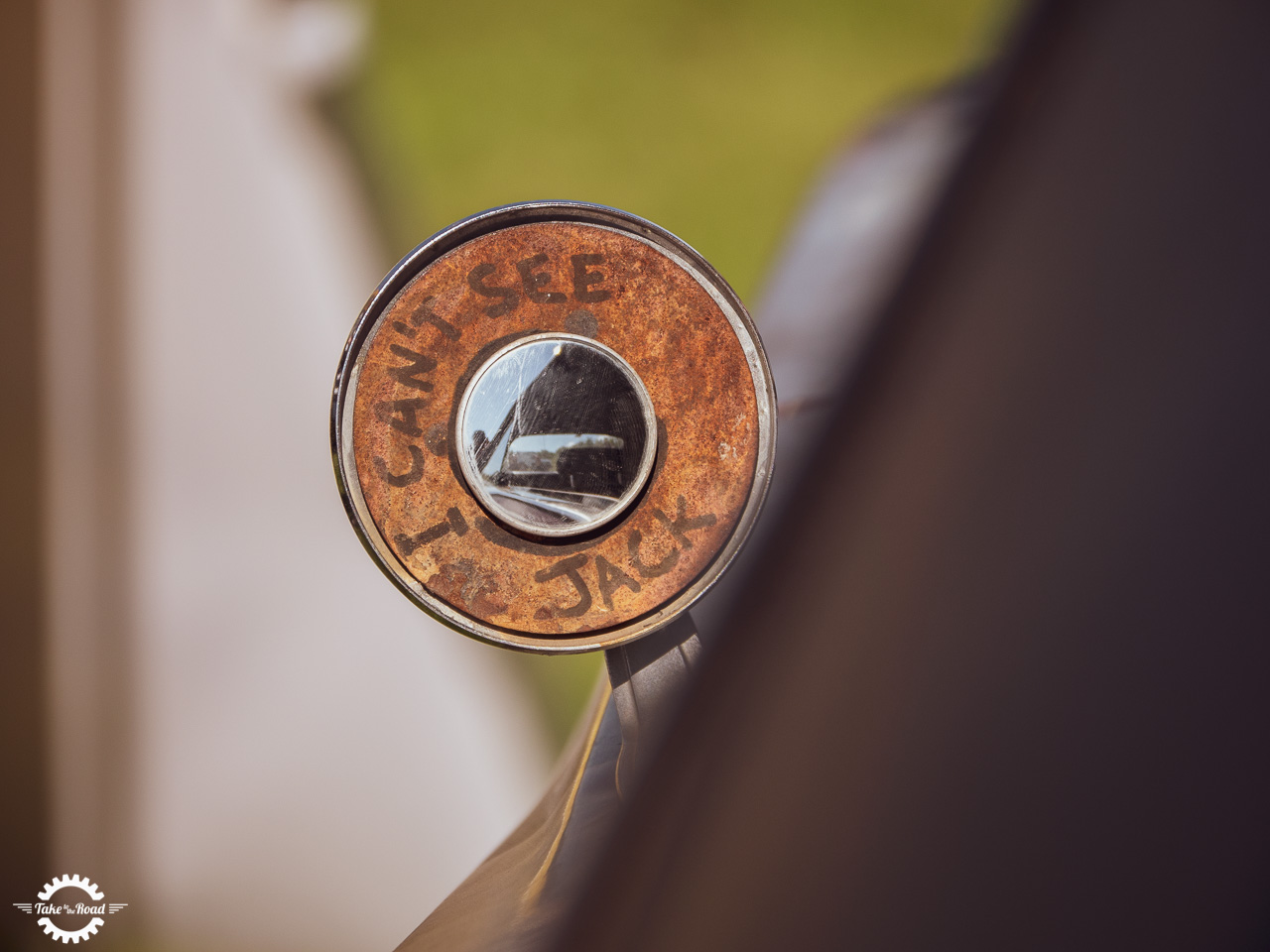 Unlike at other shows where display cars are often kept at arms length from visitors, Jonny was more than happy to let fans get up close and enjoy his motors. You see there are no show queens in The Late Brake Show collection… all of Jonny's cars are used, loved and enjoyed with the heavy patina of the mighty Charger a shining example.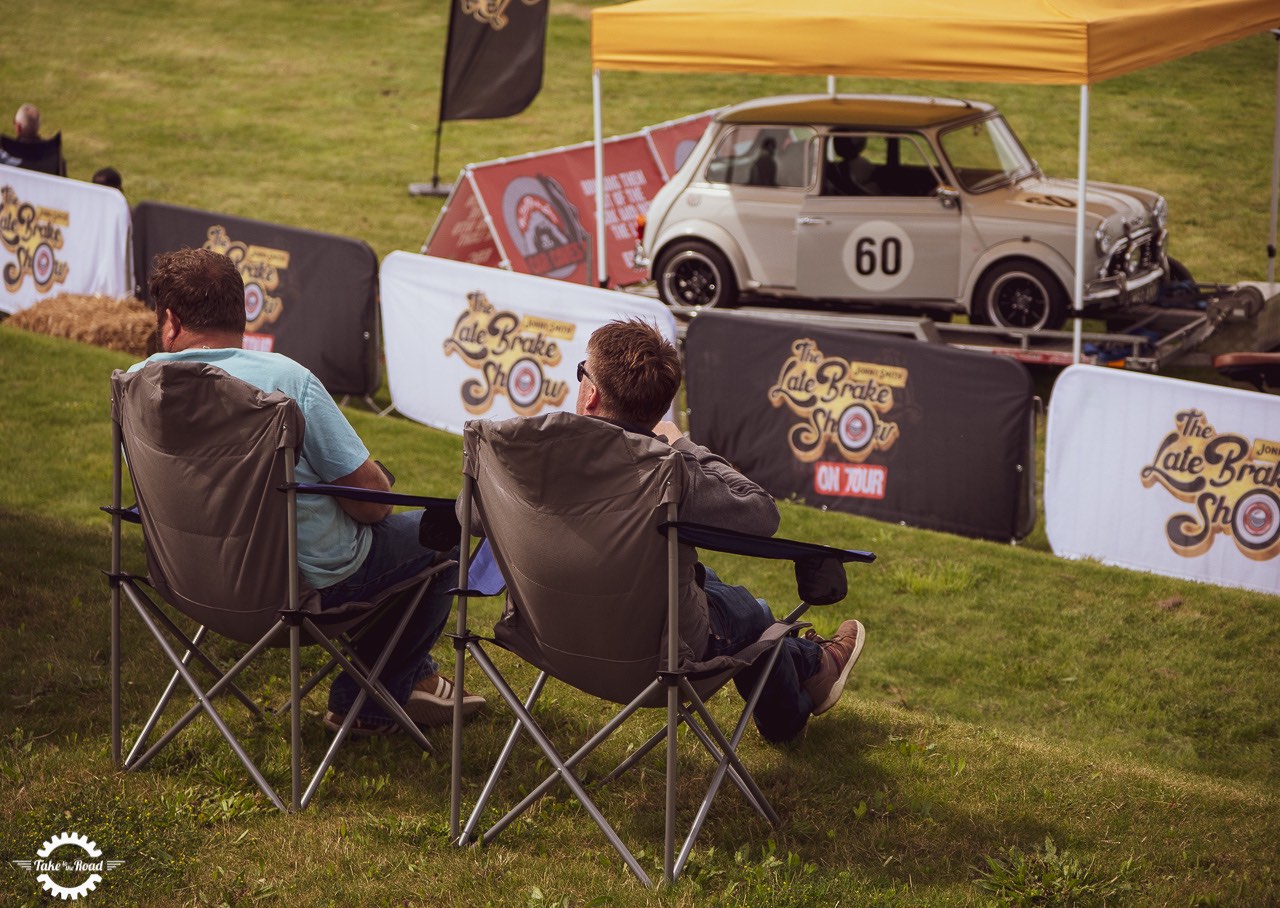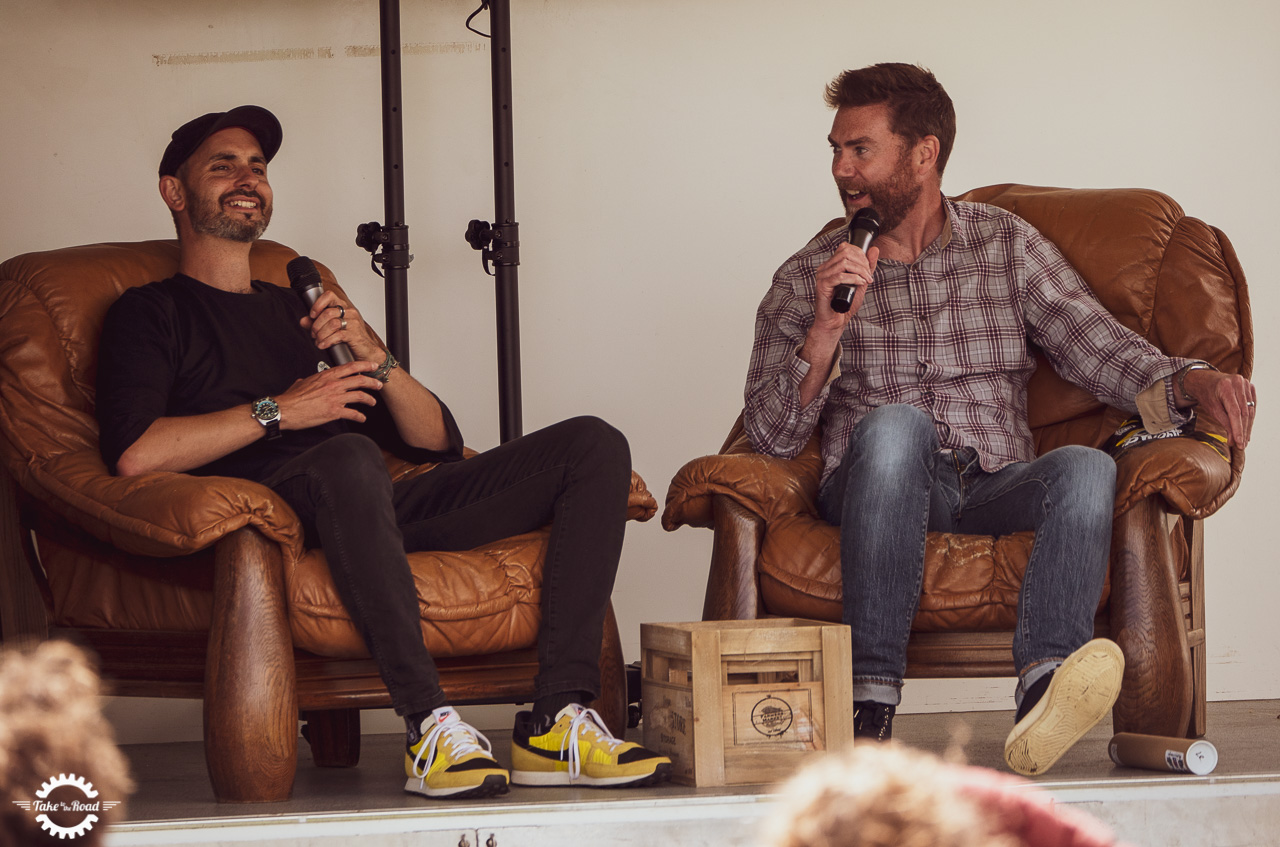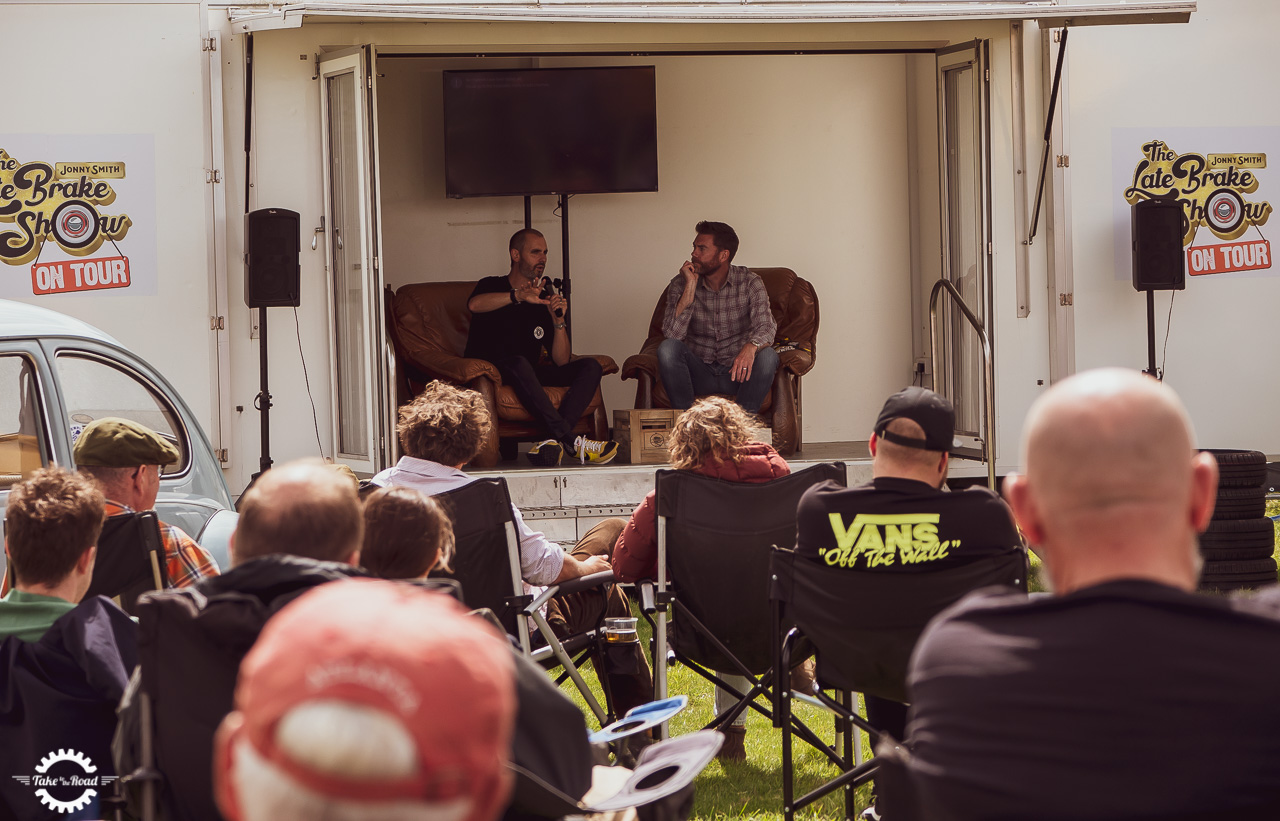 The afternoons fun kicked off with a live on stage chat with Jonny's partner in crime on the Smith and Sniff podcast, Richard Porter. The hour plus long interview was a real treat with the dynamic duo taking questions from fans and sharing some of their best cars stories. Which naturally led to quite a few hilarious tangents and red herrings.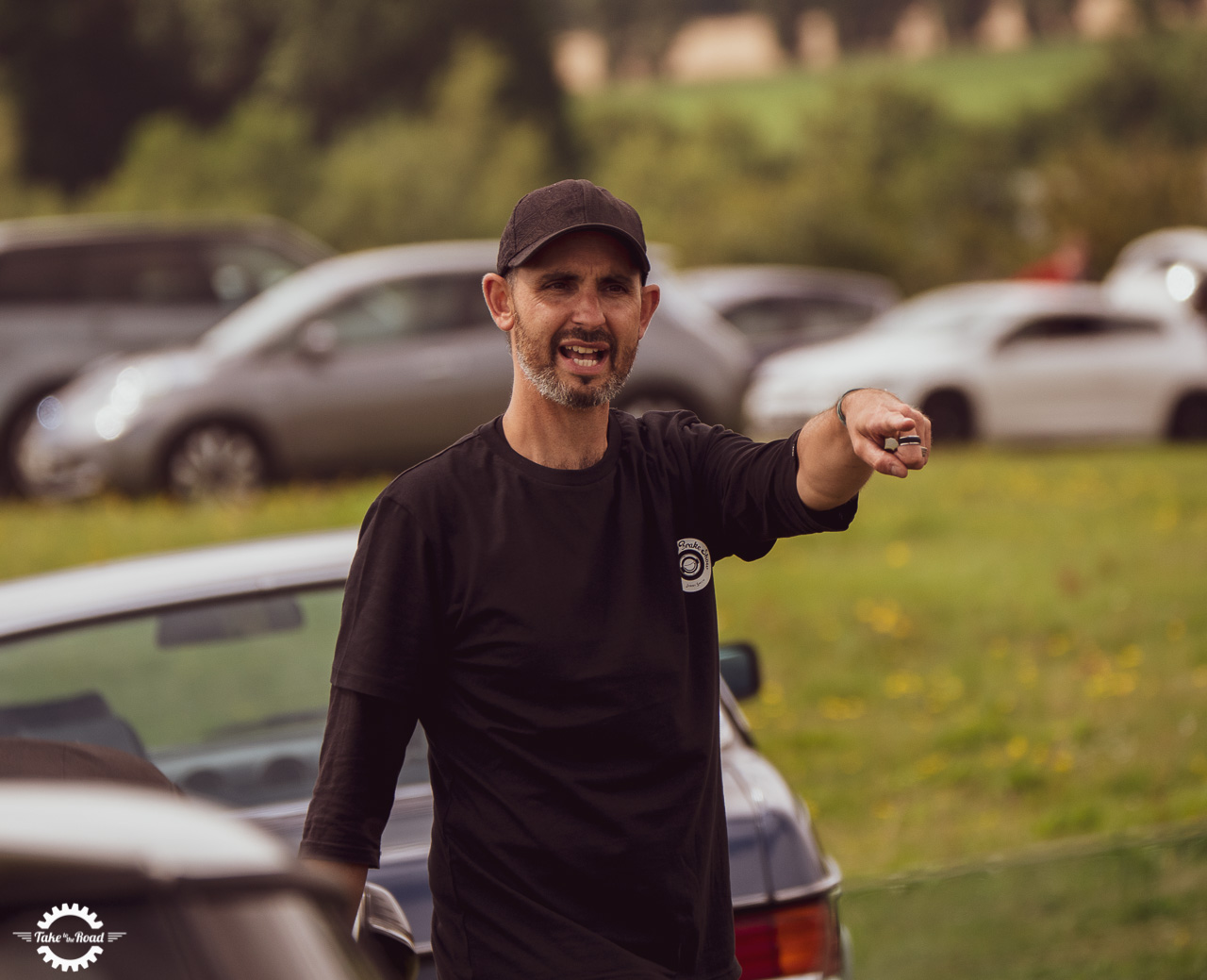 After the interviews and a car fact filled pub quiz, Jonny took some time to wander through the park to do some proper car perving and there were lots of gems to study, admire and lust over. Such was the fun and relaxed nature of the show that the boss man himself got to race a Motocompo against a slightly modded kids Mini. It was a hilarious sight!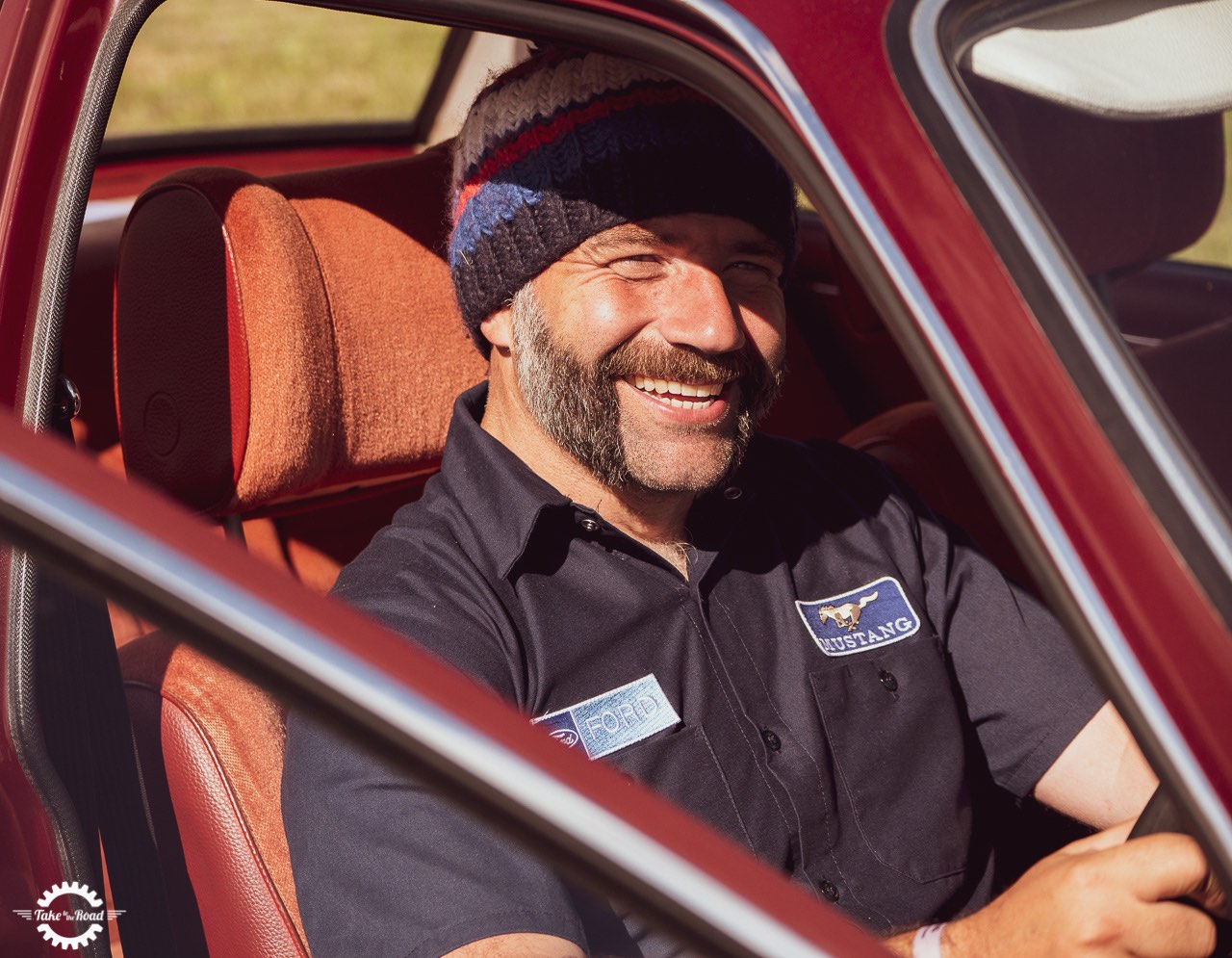 Also spotted wandering the amphitheater was Jimmy de Ville of Goblin Works Garage. He brought along the mighty Mini that he built with Helen and Ant for the show and it was a treat to see the heavily modded Clubman in the flesh once again. There was also an extra real treat for Jimmy as he got to sample the delights of Take to the Road's Vauxhall Viceroy, which had ventured out for its very first car show of 2021. Jimmy absolutely loved the big barge and was bowled over by the condition of the interior. His smile behind the wheel of Viceroy said it all!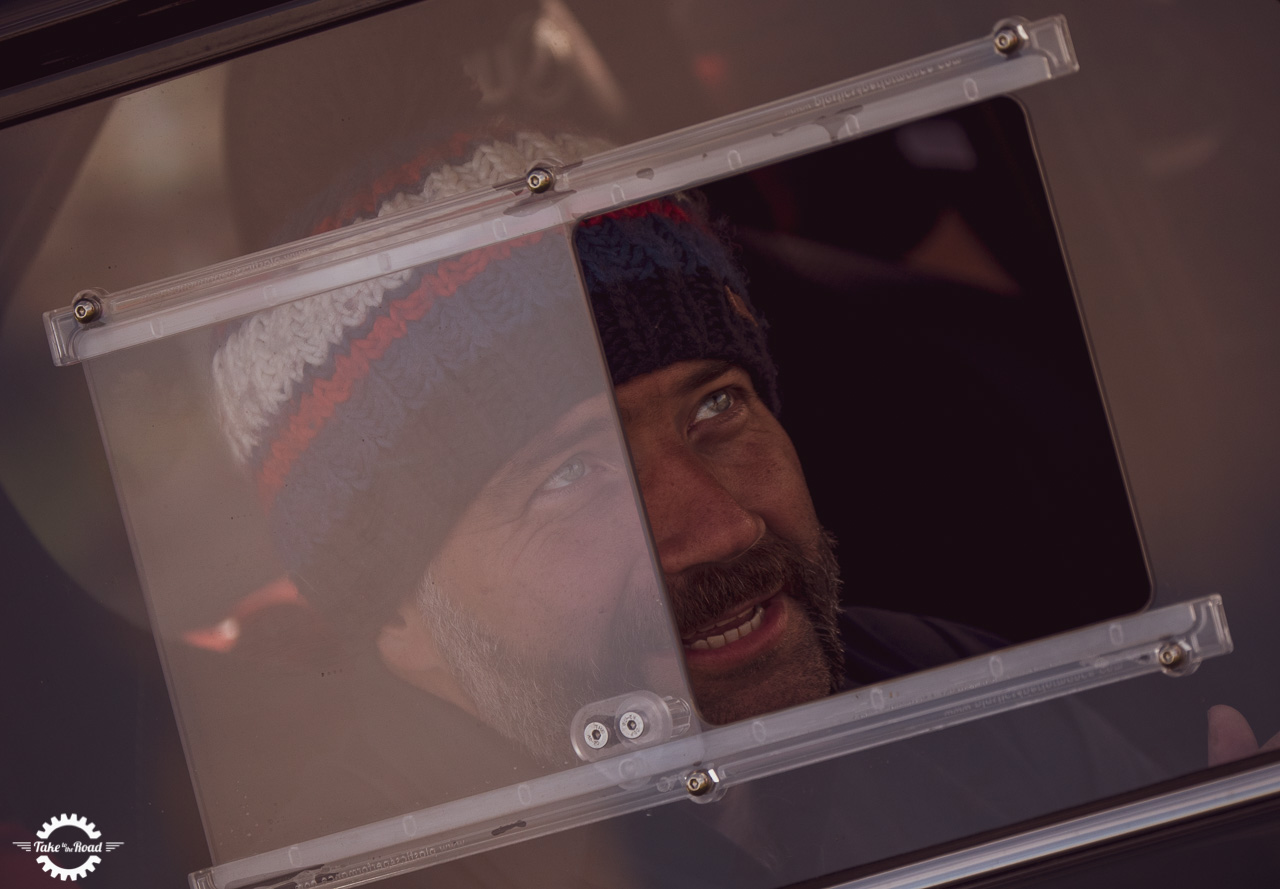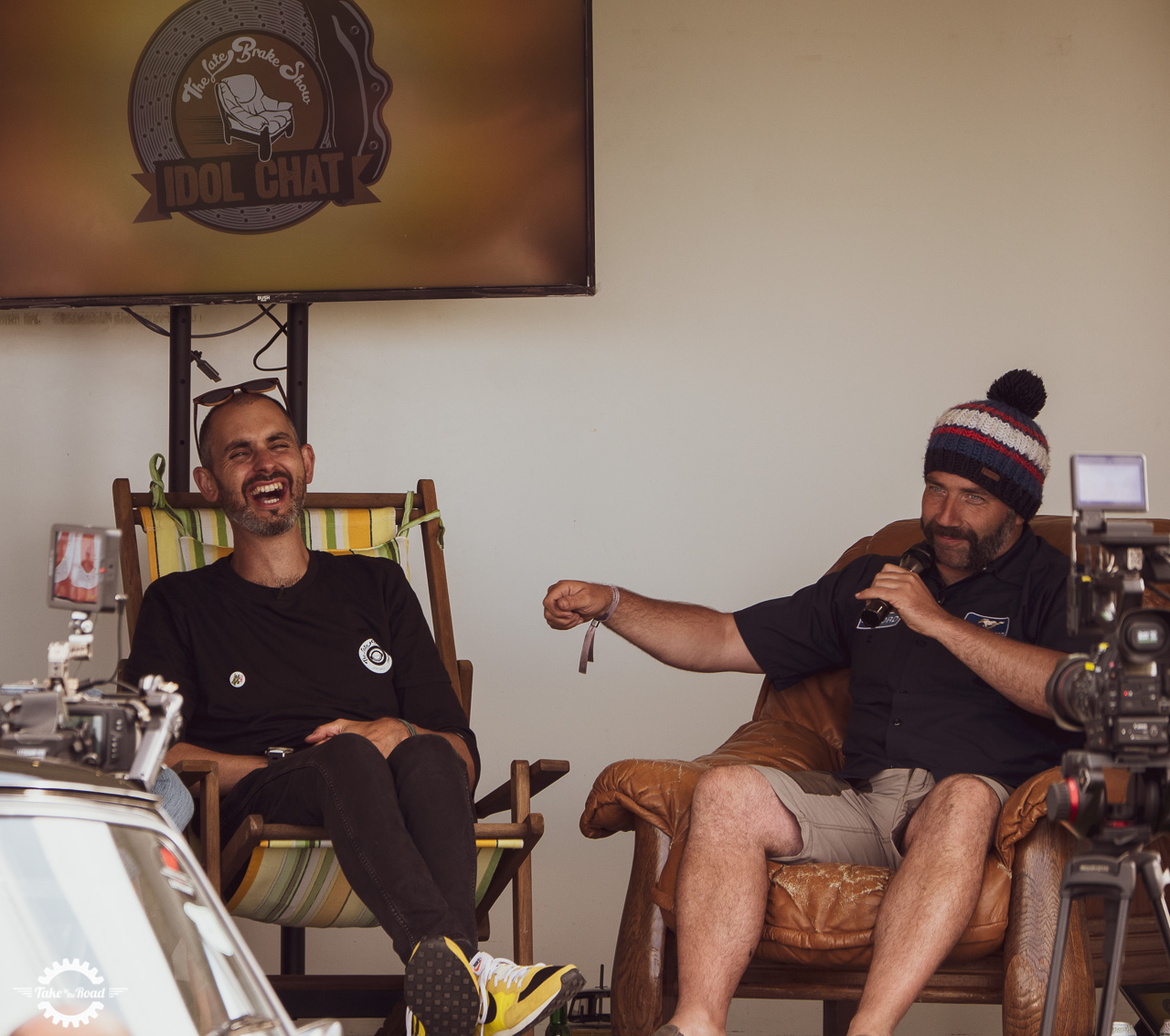 The afternoons fun was brought to a close with Jimmy joining Jonny and Rich on stage for the Idol Chat interview. It was a hilarious end to what was a genuinely great first live show for The Late Brake Show Tour. Jonny and his team are to be commended for staging a well put together event and it was an honour for Kent to chosen for the very first one.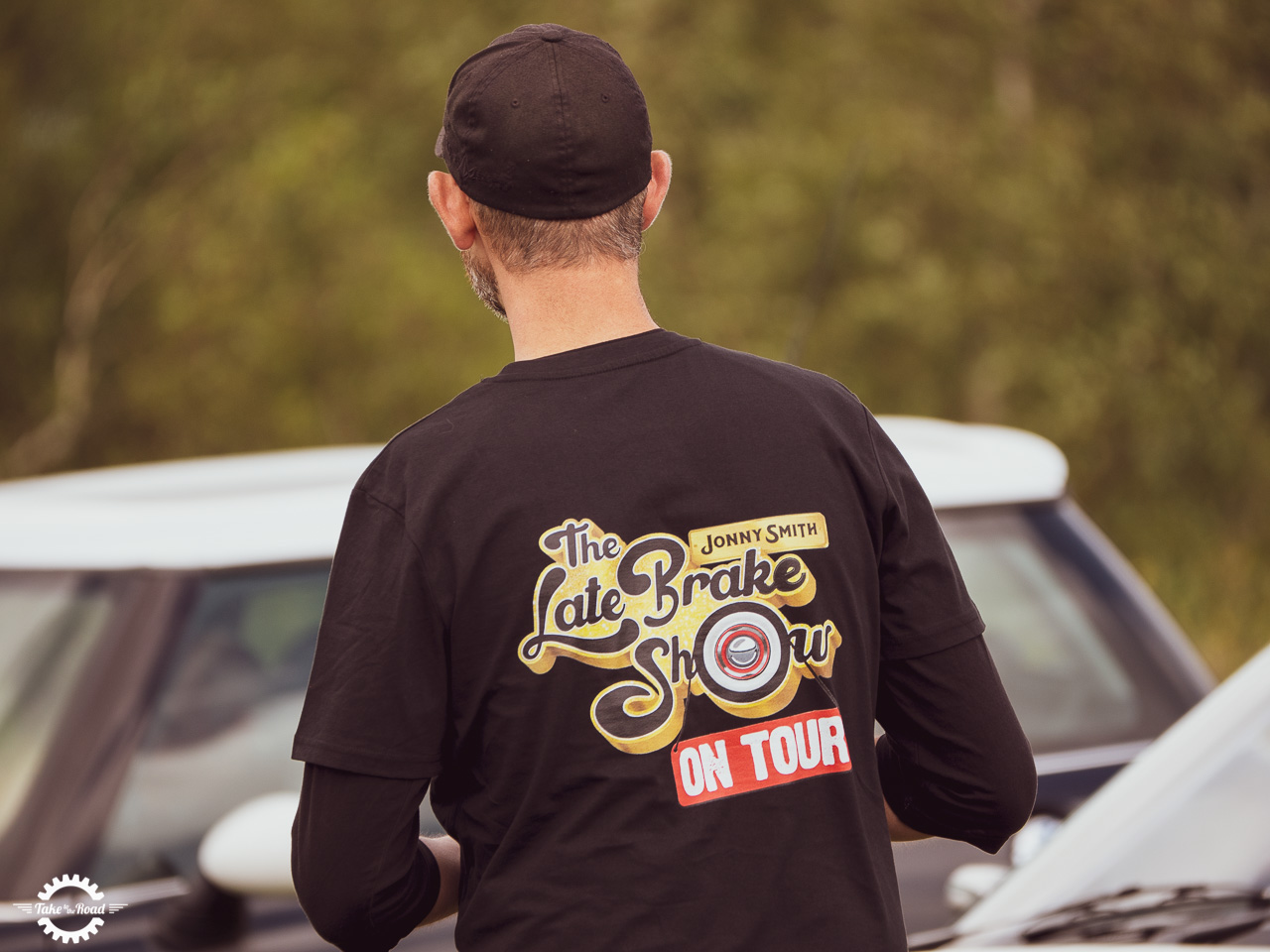 The Late Brake Show Tour continues and will venture to Ash tree Farm in Leicestershire on September 11th 2021. More details can be found on The Late Brake Show website.