The Porsche 917 is one of the most famous racing Porsches of all time, taking the Stuttgart outfit to its first ever win at Le Mans in 1970, which was quickly followed by another in 1971. The victories and the iconic shape and distinctive livery of the 917 forever cemented its reputation in racing folklore. Fast forward to today and British firm ICON have unveiled their road legal Porsche 917K, the ultimate homage to the Le Mans legend.
Gazing wistfully at racing cars is the right of passage for any schoolboy and 13-year old Dave Eaton was no different. In 1970, on a wet and miserable World Sportscar Championship raceday, he was captivated by the sight and sound of the now legendary Porsche 917 race car driven by Pedro Rodriguez. "I decided then and there – that was the car for me…."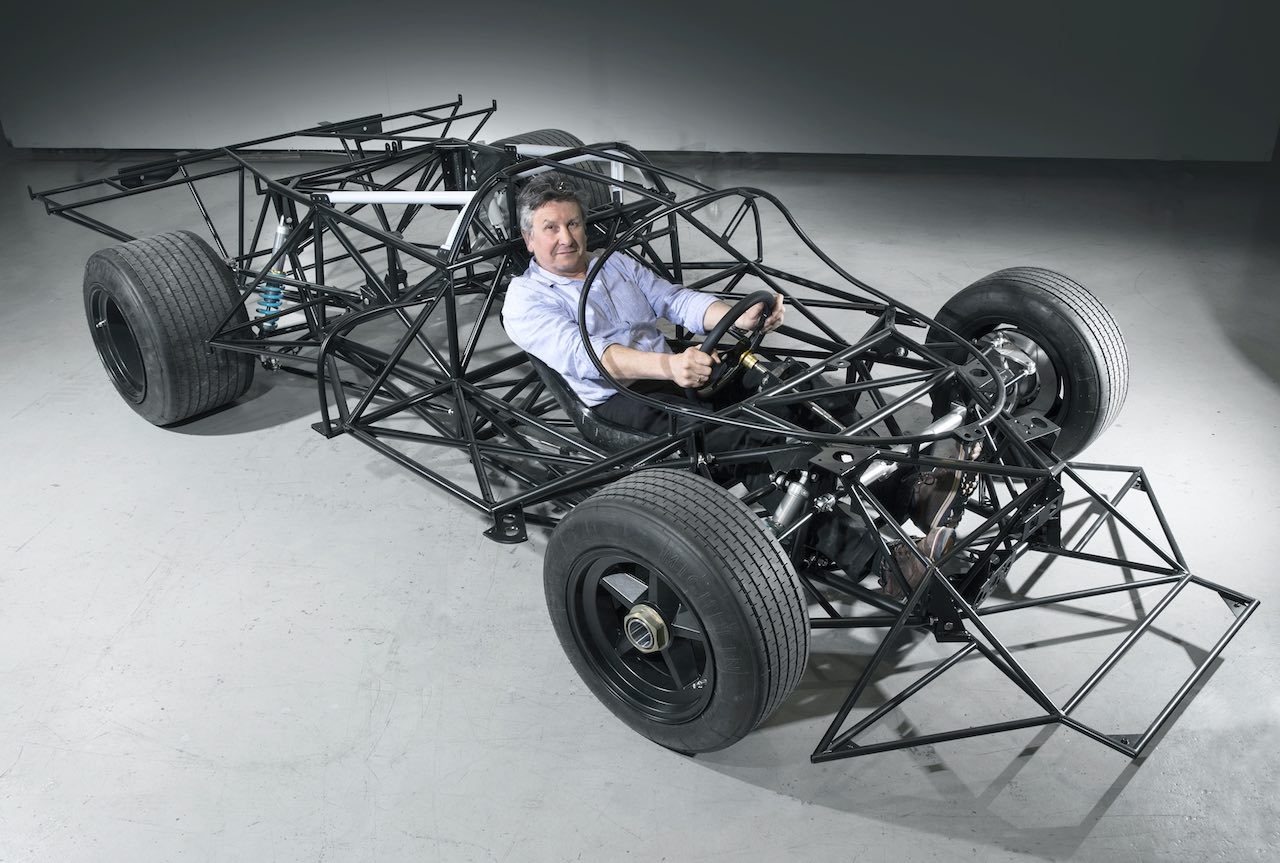 50 years later, Dave owns his home-grown homage to the Porsche 917K – having designed and built it from scratch… not as a racer, but as a unique road-legal car.
Destiny took charge in 2011 when Dave, by then well-established in a career as an automotive design engineer, caught sight of an advertisement for an authentic Porsche 917 bodyshell. Jokes about what it could be used for were rife – including the whimsical suggestion of inverting it to use as a canoe. Dave however had a better idea…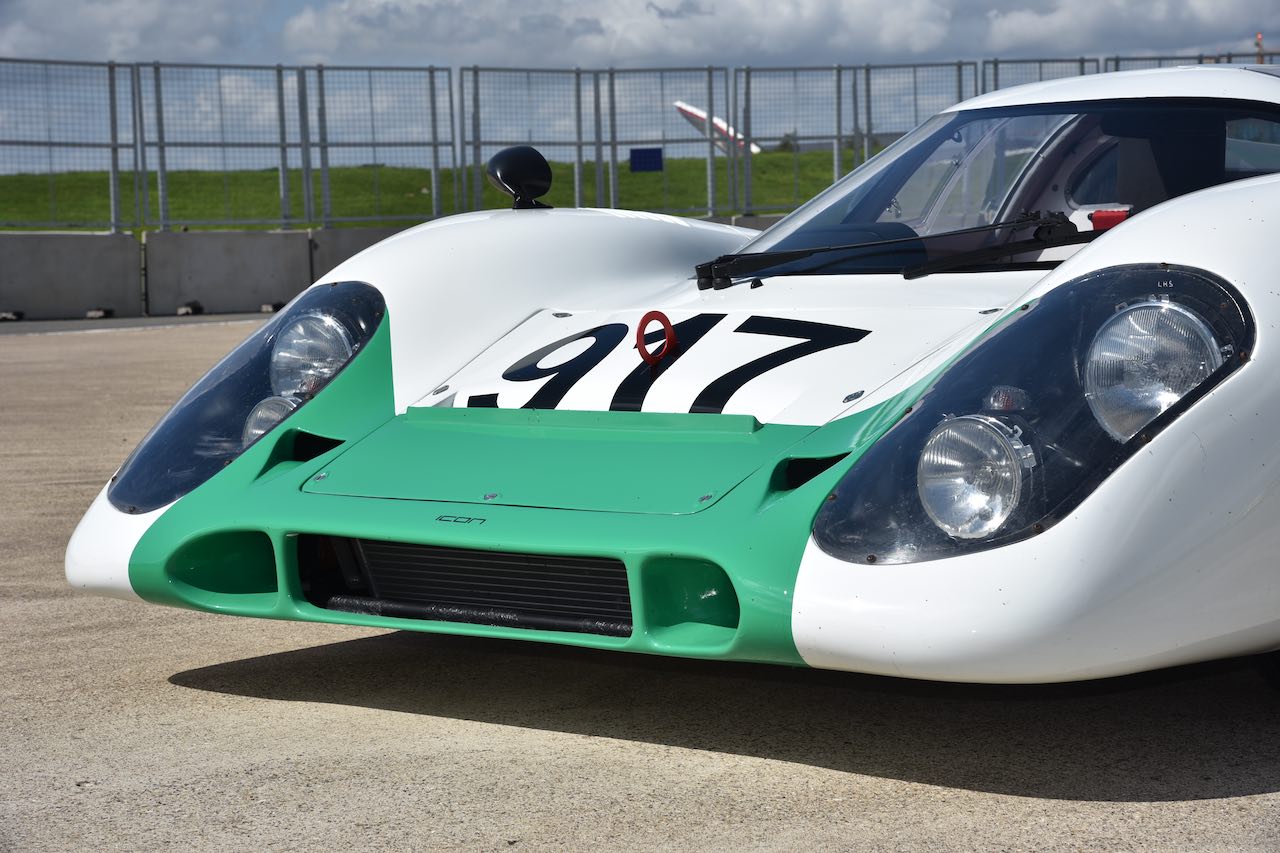 Buying the bodyshell was the starting gun to a painstaking eight-year journey during which Dave combined his work-day CAD design skills with an almost obsessional attention to detail, to create and make a wholly accurate replica of the legendary Porsche 917K short tail race car.
But unlike the car that captured his childhood imagination that day at Brands Hatch, the ICON 917 is fully UK road-legal, and celebrates not only Dave's perseverance but also the 50th anniversary of the car that went onto claim numerous international sports car racing wins including the legendary Le Mans 24 Hours.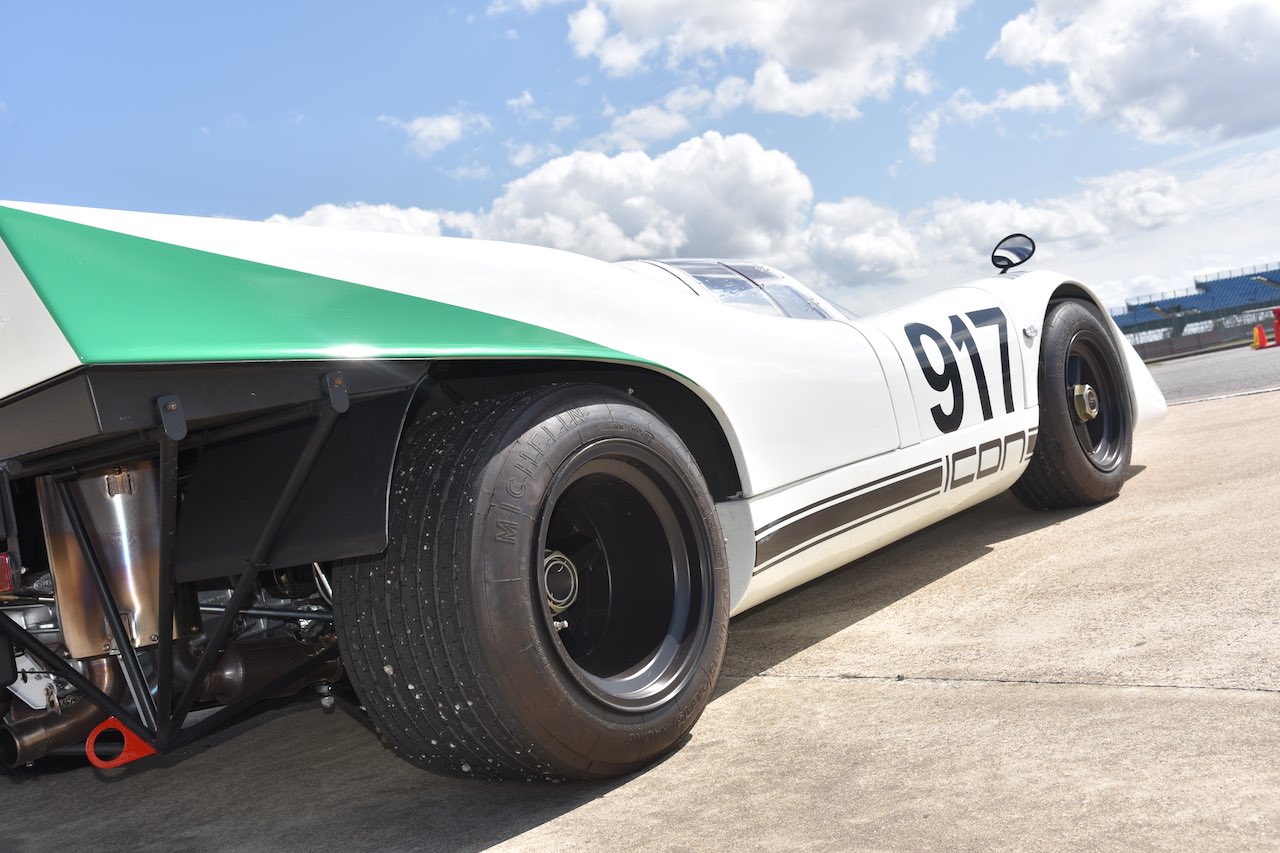 At his home in Essex, UK, Dave scrutinised reams of source data of the original race car – including detailed photographs, specifications and drawings – and scanned the bodyshell to create a 3D model.
He then spent many thousands of hours at his computer replicating in CAD the tubular spaceframe chassis – comprising 220 laser-cut welded steel tubes – plus the wheels, hubs and the myriad assemblies and components that lie beneath the ICON 917's sweeping composite skin. That extends to the windscreen, which he commissioned specially from Pilkington. "It's heated", adds Dave, "How's that for luxury?…not something Porsche 917 racing drivers of the day enjoyed!"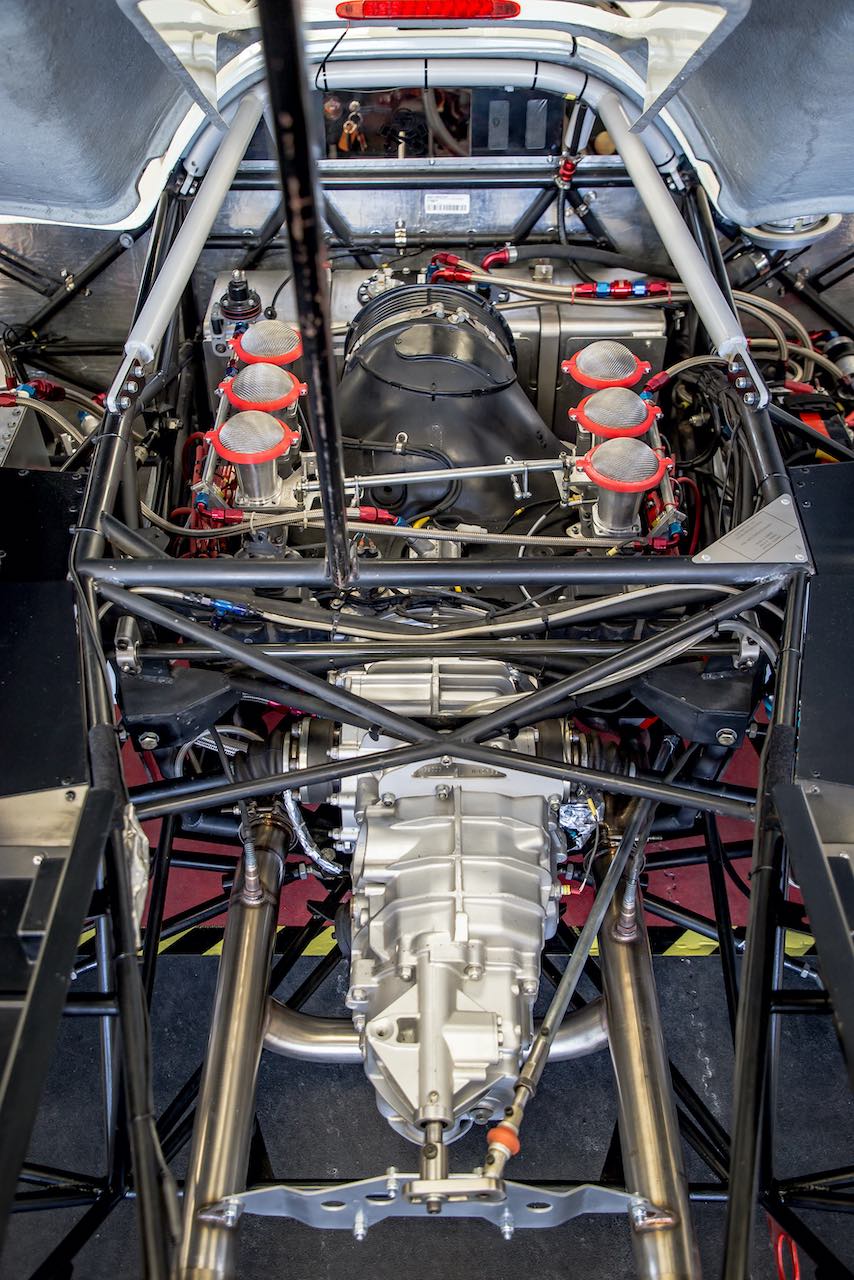 Simultaneously, long-time friend, fellow engineer and enthusiast John Hartland worked alongside Dave and the small specialist team of British suppliers employed to produce the litany of parts from Dave's design files that go to make up the ICON 917K.
John's skills as a high-performance engine builder were responsible for the Porsche engine and gearbox that powers the car. "This is the only major mechanical departure from the race car", says John. "This first car of ours is powered by a specially-prepped 280bhp, 3.6 litre, air-cooled six-cylinder Porsche engine rather than the race car's flat-12. It was an economic decision, although because the car is a thoroughly accurate replica of the racing 917K, it is designed to accept a flat-12 and transmission".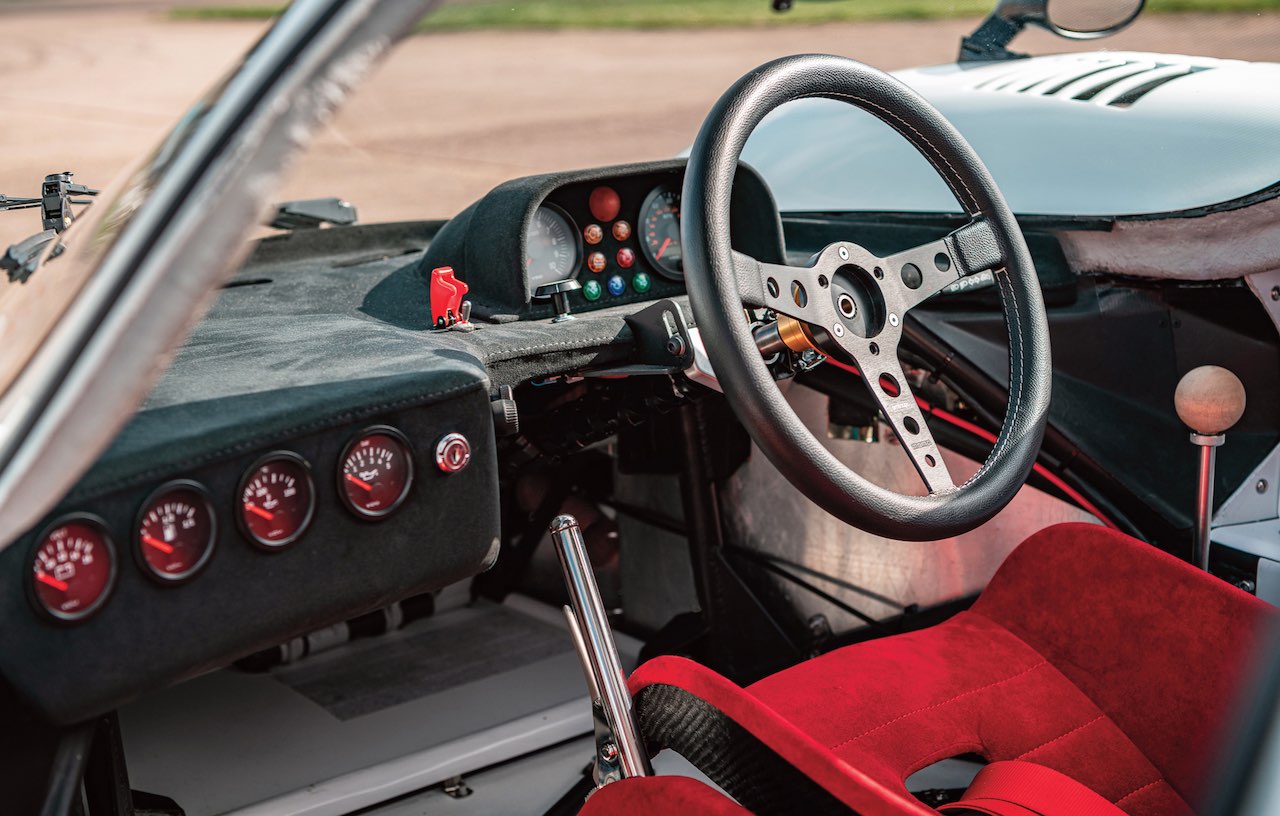 Unlike the Ford GT40 that dominated international sportscar racing in the 60's, the Porsche 917 was not conceived as a road car. Dimensionally, the ICON 917K is a mirror image, which means a diminutive 37" height. That's 3" lower than the aforesaid GT40, 14" lower than a Porsche 911 and a whopping 21" less than Britain's best-selling new car, the Ford Fiesta.
Despite the cosy, spartan cockpit, designed and equipped as the original, there's sufficient room for two heavily-reclined seats, although its lack of height, wide sills and ultra-low seating position means getting in and out with any sense of decorum is a challenge.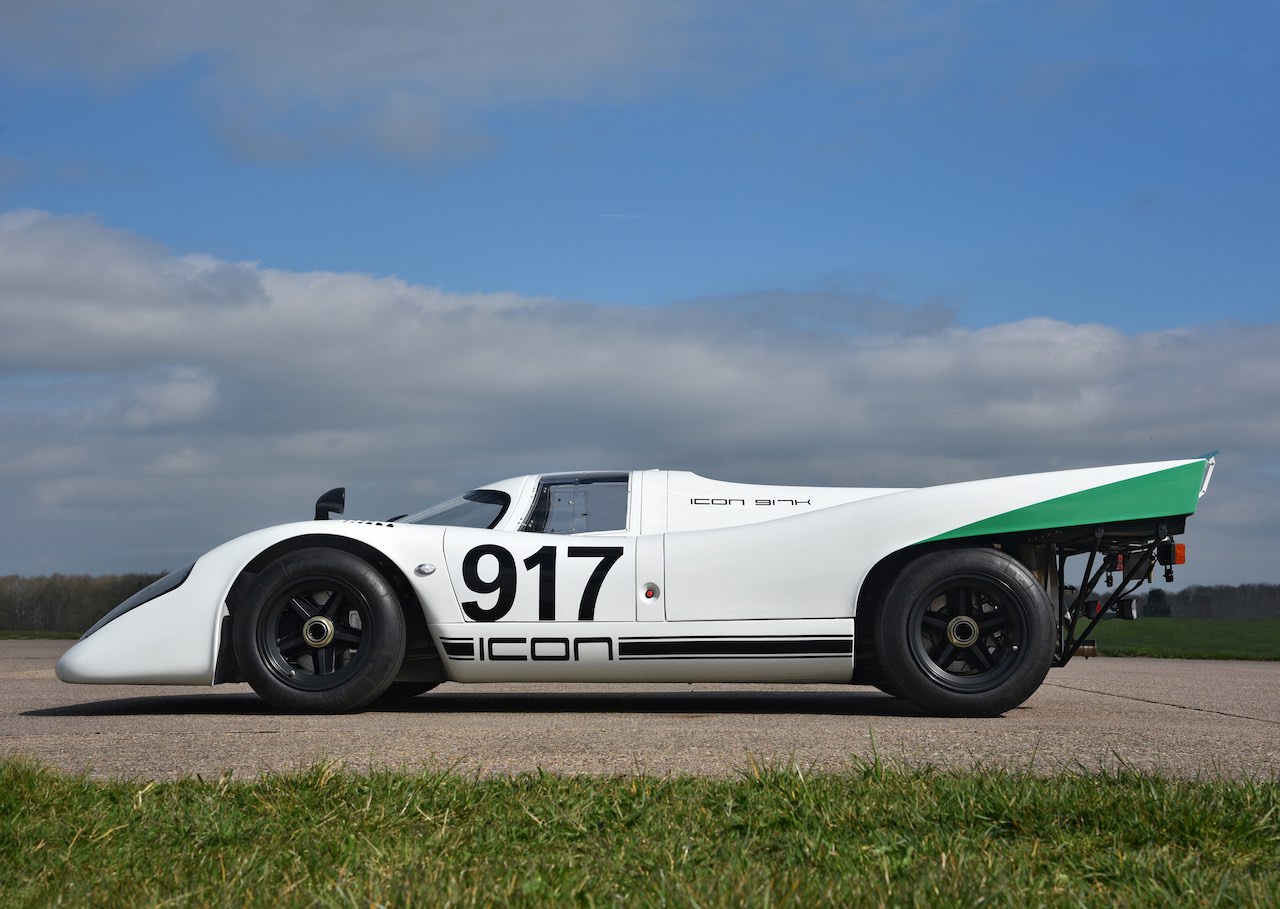 But once belted in and underway, any concerns about practicality of the ICON 917K go out the window, as the visceral driving experience takes over. At 880kg – within 10% of the 1970 race car despite additional equipment and necessary modifications as a road car – acceleration is spectacular, matched with astonishing braking power and impeccable handling – a tribute to the competence of the original Porsche 917 chassis, and the ICON duo's design engineering skills.
The ICON 917K is a unique road car in every sense and, a tribute to the pair's tenacity sports a UK registration plate after passing the necessary IVA (Individual Vehicle Approval) examination.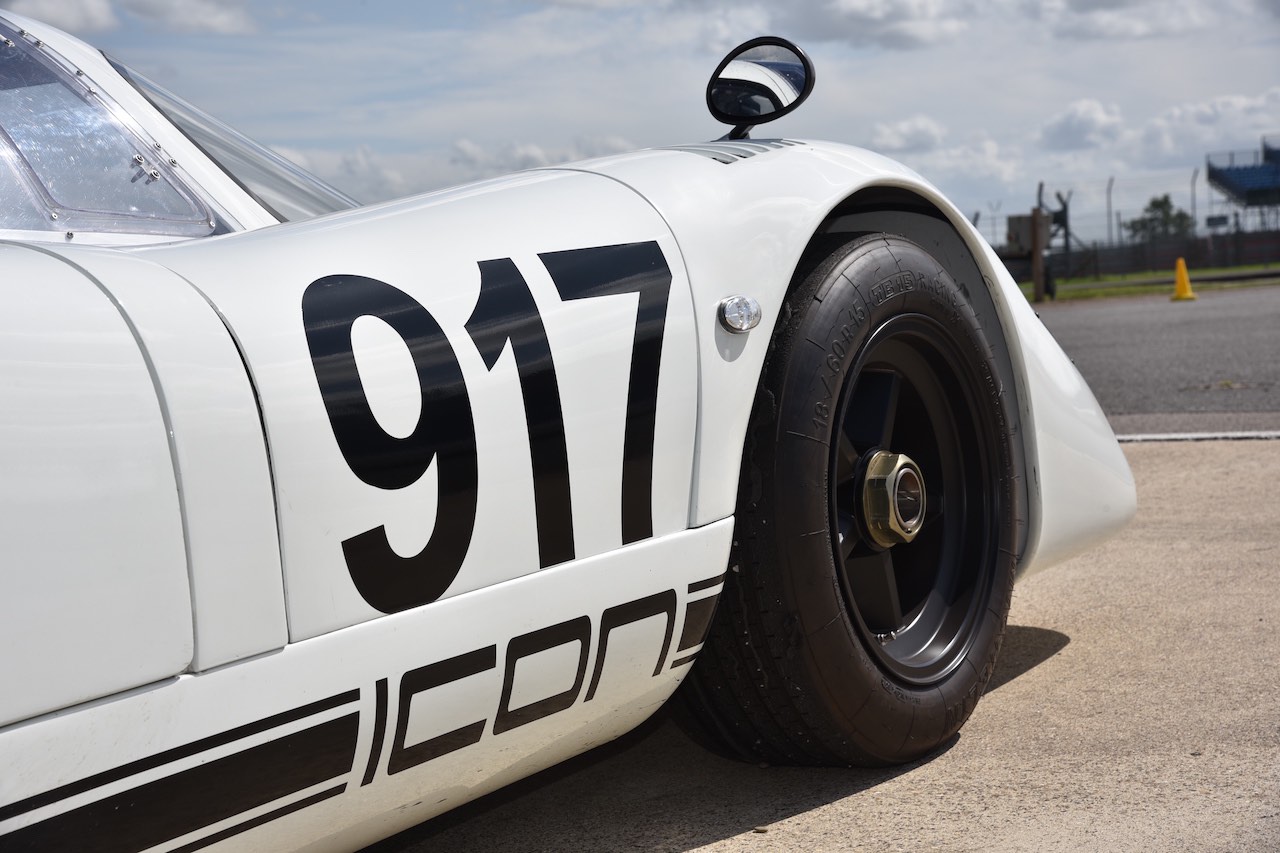 But this is not necessarily going to be the only ICON 917K, as Dave explained: "It has taken John and I the best part of eight years to create this first car – which of course had to be nicknamed 'The Canoe'. The hard work is done.
"The practicality of designing it in CAD means that it can be replicated with great accuracy from the digital files we have created, and manufactured to the same extreme standards with components and assemblies from the specialist supply chain with whom we have forged a great relationship.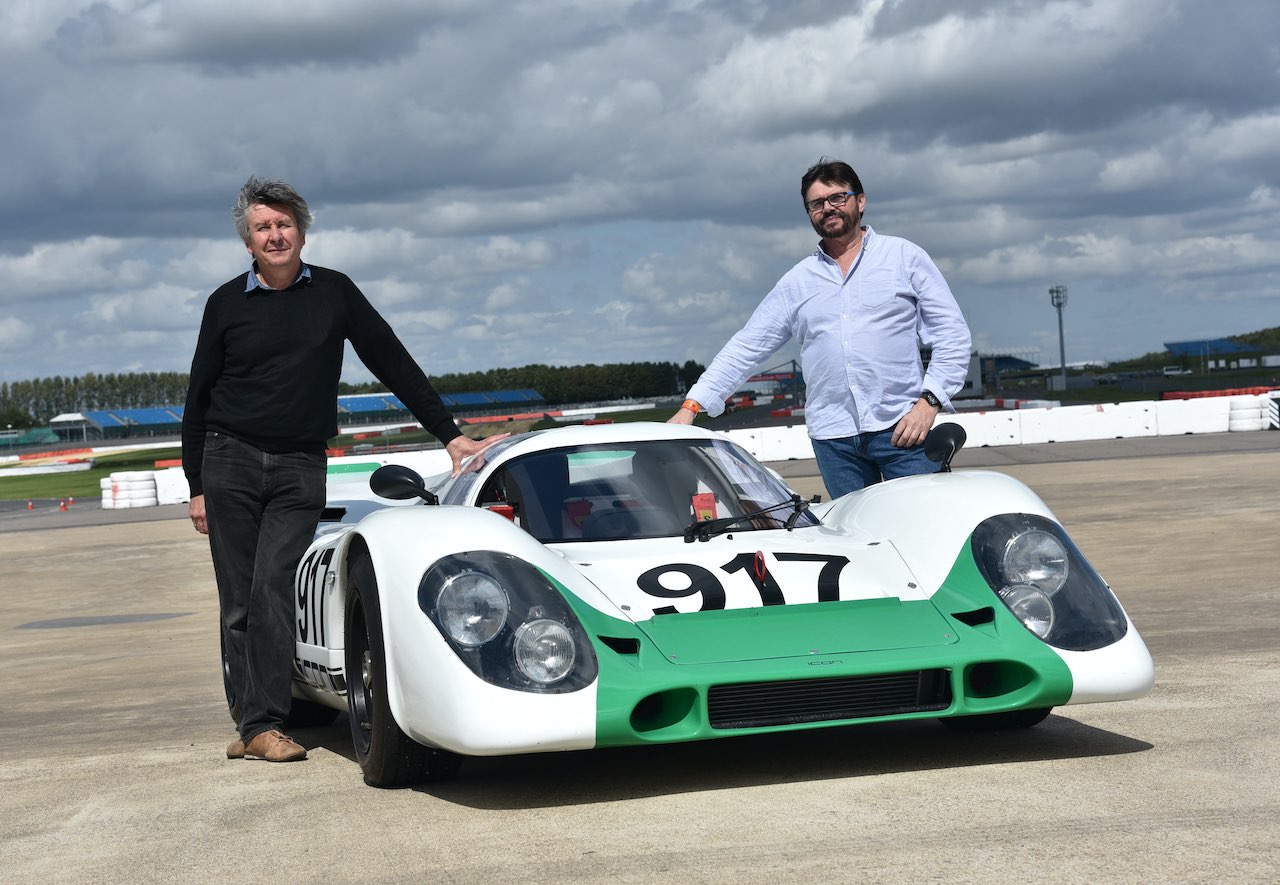 "We have now planned for very limited production of the ICON 917K, designed for the road or as a track-day car – to individual order – with an engine specification of choice, right up to a flat-12. What's more, we'll sell the road car with one accessory the racing 917K never had….. a UK registration plate."