Of course, your garage is first and foremost for your classic car. It keeps it protected from the outside elements, prevents less-well intentioned people from getting at it while you're not around, and provides a workshop for you to carry out maintenance and repairs.
Since you'll likely be spending plenty of time in your garage, it's nice to make it your own. Some might choose to decorate it a little, perhaps with pictures of your favourite cars like the Austin Healey Sprite, the Ford Cortina, or the Lotus Elan.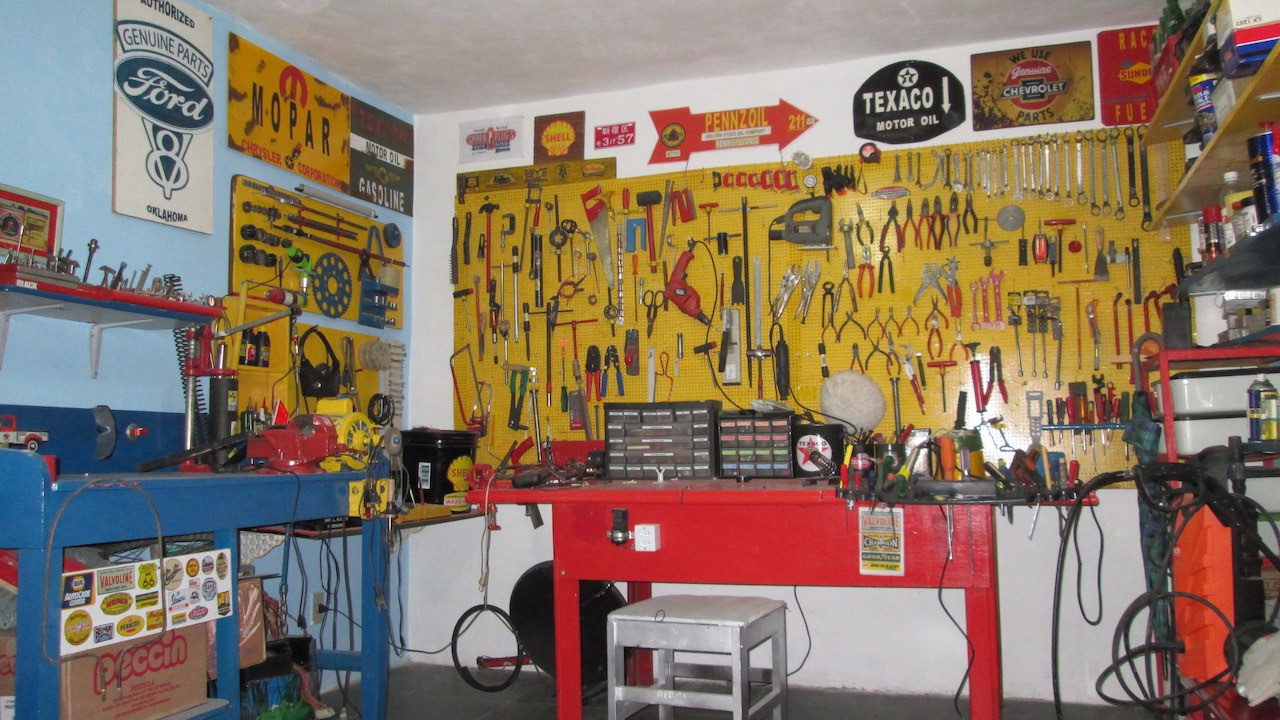 Others may prefer the James May approach, having a pristine layout for your tools, each with their own labelled place. If you're lucky enough to have a large garage, then you may wish to use it for other things too.
Scalextric
You'll probably not get permission to have your Scalextric running around your living room, getting in the way of day to day life. It can also be a lot of hassle to put and take back up the track too.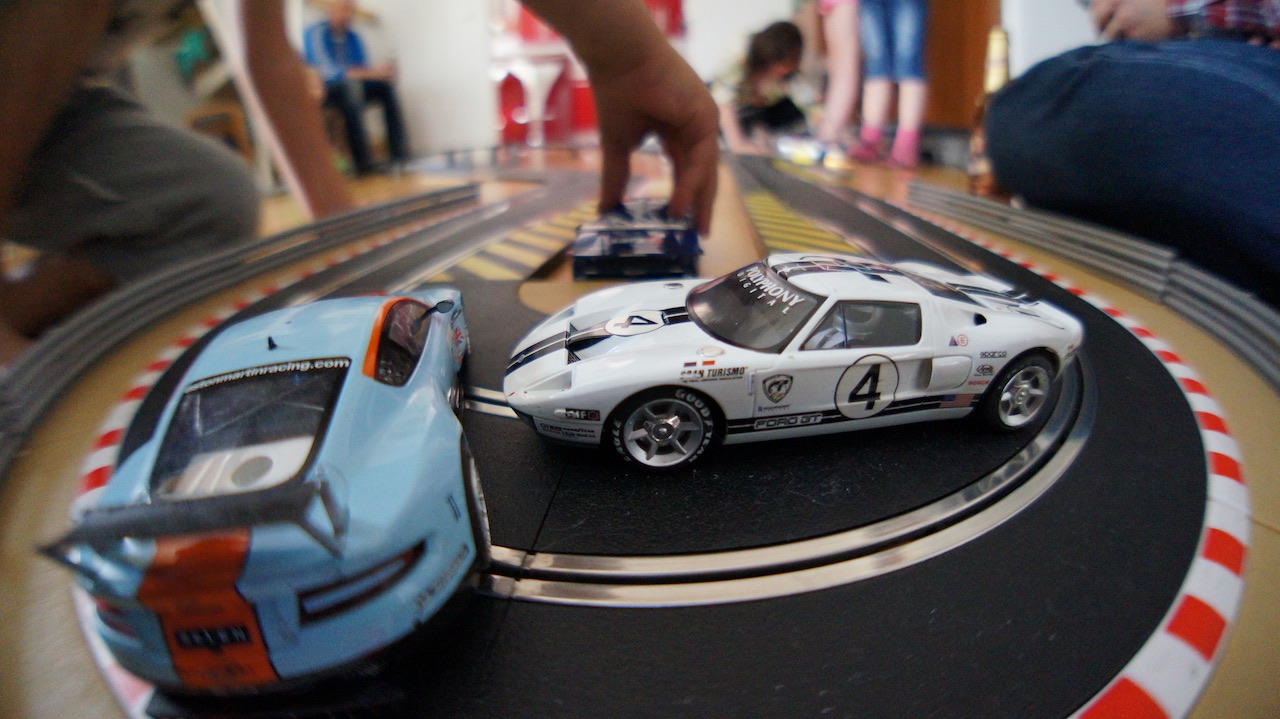 So why not set up a Scalextric set in your garage? That way you can challenge your friends to a race any time you like without worrying about disturbing others.
Modern Scalextric sets have evolved in recent years, allowing for several cars to race on the same slot, with special sections of track that allow for overtaking. This means you and your friends can recreate classic races without having to set up multiple sets of track to run parallel.
In addition to being the home of your classic car, your garage can provide a space for you to work, exercise, and play.
Home Office
If you work from home, it can be good to separate your workspace from the rest of your house. This is important as it can help set boundaries that make it easier for you to switch between work and non-work time.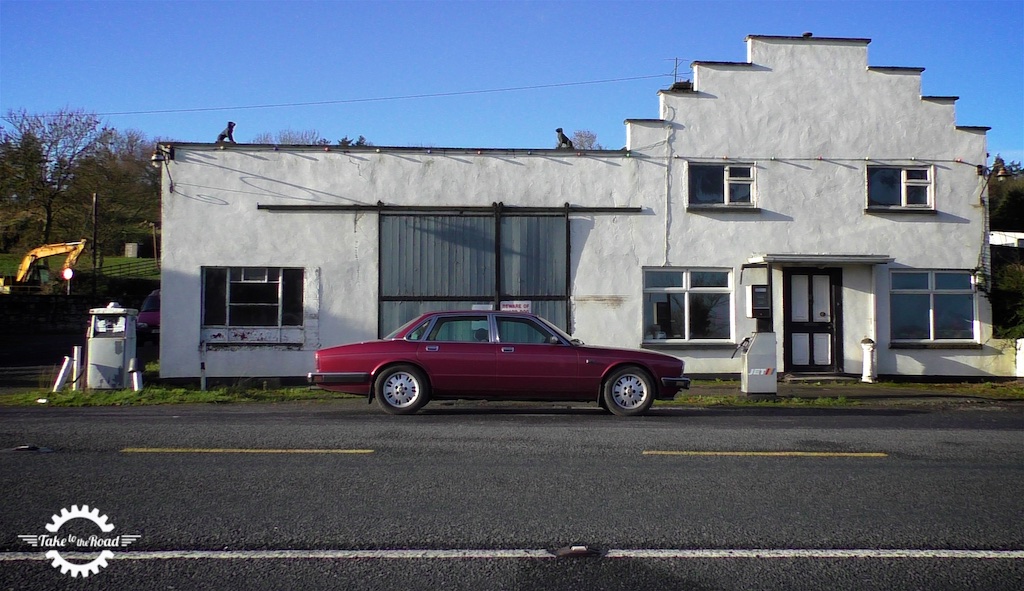 You may need to run an ethernet cable or use a WiFi repeater to get an internet connection, depending on the size of your property, and the thickness and construction of your walls. However, these are both relatively easy to do, so you'll be up and running in no time.
But what better place to have an office, than somewhere that overlooks a beautiful classic car? If you've got the space to do it then why not! And if you do, getting supplies from Office Monster can get you set up right away.
Host a Poker Night
Hosting a poker night with friends can be a fun way to bond. Hosting it weekly or monthly can be a good way to make sure you make time for them, since our lives can get very busy. You don't have to play for real money either, although you can if you wish. It can just be fun having bragging rights that you are the better player.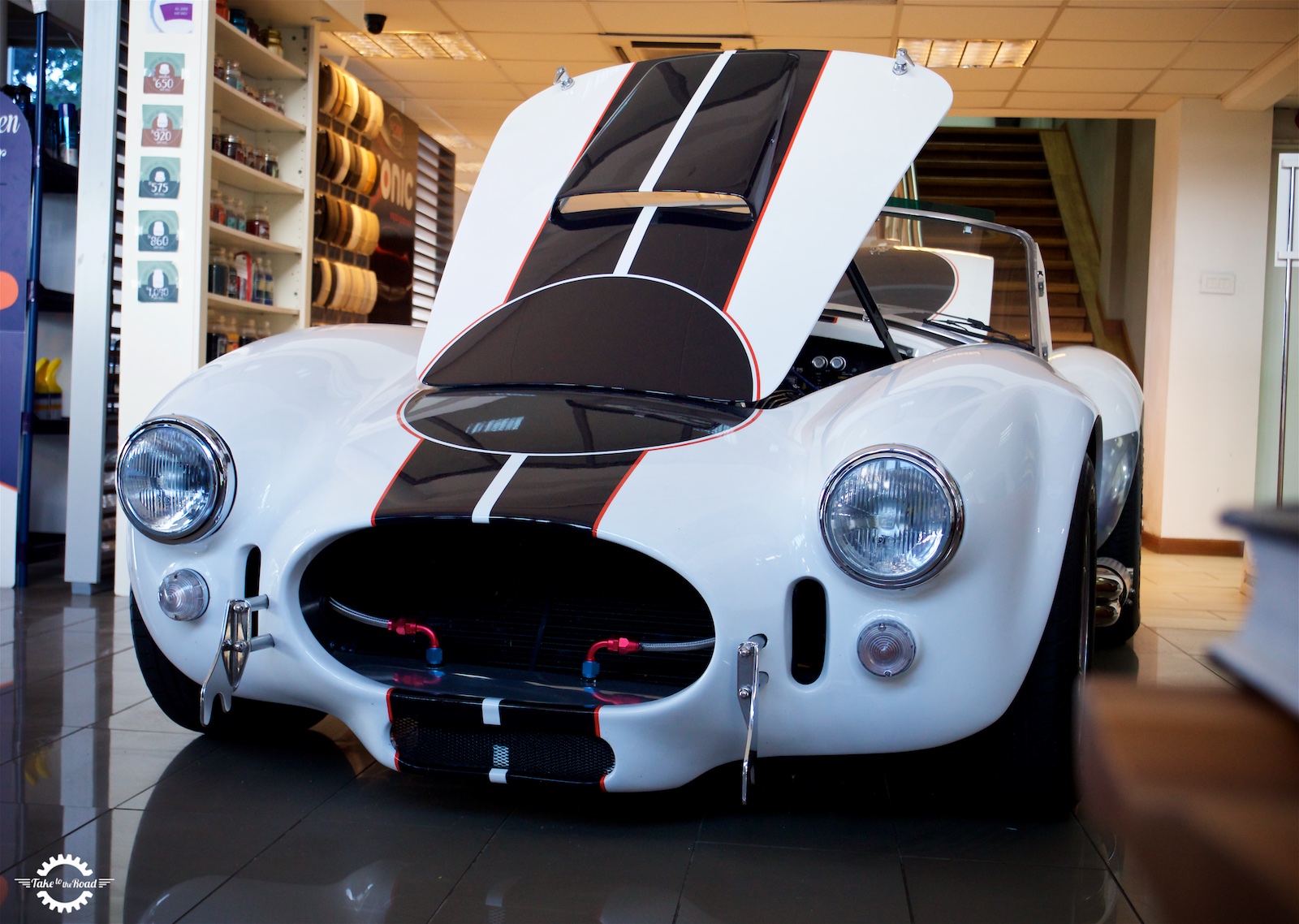 There are plenty of different versions of the game to choose from. If you've mastered the basics you will be familiar with the different versions of the game that you can play. If you're not, some of the most commonly played versions include Texas Hold'em, 5 card drive, and seven-card stud.
Playing in the garage also allows you to show off your pride and joy that you've been working on in there too!
Home Gym
While working on your car can be a very hands-on job, it's still important to find time for another exercise. Staying fit and healthy through exercise can help reduce joint and back pain, which can be common occurrences when you spend hours hunched over an engine bay.
You also need plenty of upper body strength to drive a car with no power steering. Modern car steering is so light that it can be a shock to get behind the wheel of a classic car with no power steering. Doing some arm work can help reduce that shock and make a three point turn in your classic a little easier.
You can get plenty of at-home gym equipment that would fit in a garage, from cardio equipment like treadmills, rowing machines, and exercise backs; to equipment for resistance training, like free weights and benches.
Some equipment can even fold away, so it doesn't need to take up too much room when it's not in use. The last thing you want is for gear to take up space when you've got classic cars that need to be stored.
Post by Taylor Bradshaw