Of all the Italian marques, Alfa Romeo is the one that generates a fevered passion on a par with the Tifosi of Ferrari. What draws Alfisti to the iconic cloverleaf is sometimes hard to describe. It is is akin to driving on another level, combining passion and exhilaration into a car like no other. One such model that sums up the essence of Milan based outfit is the legendary Alfa Romeo Tipo 33 Stradale.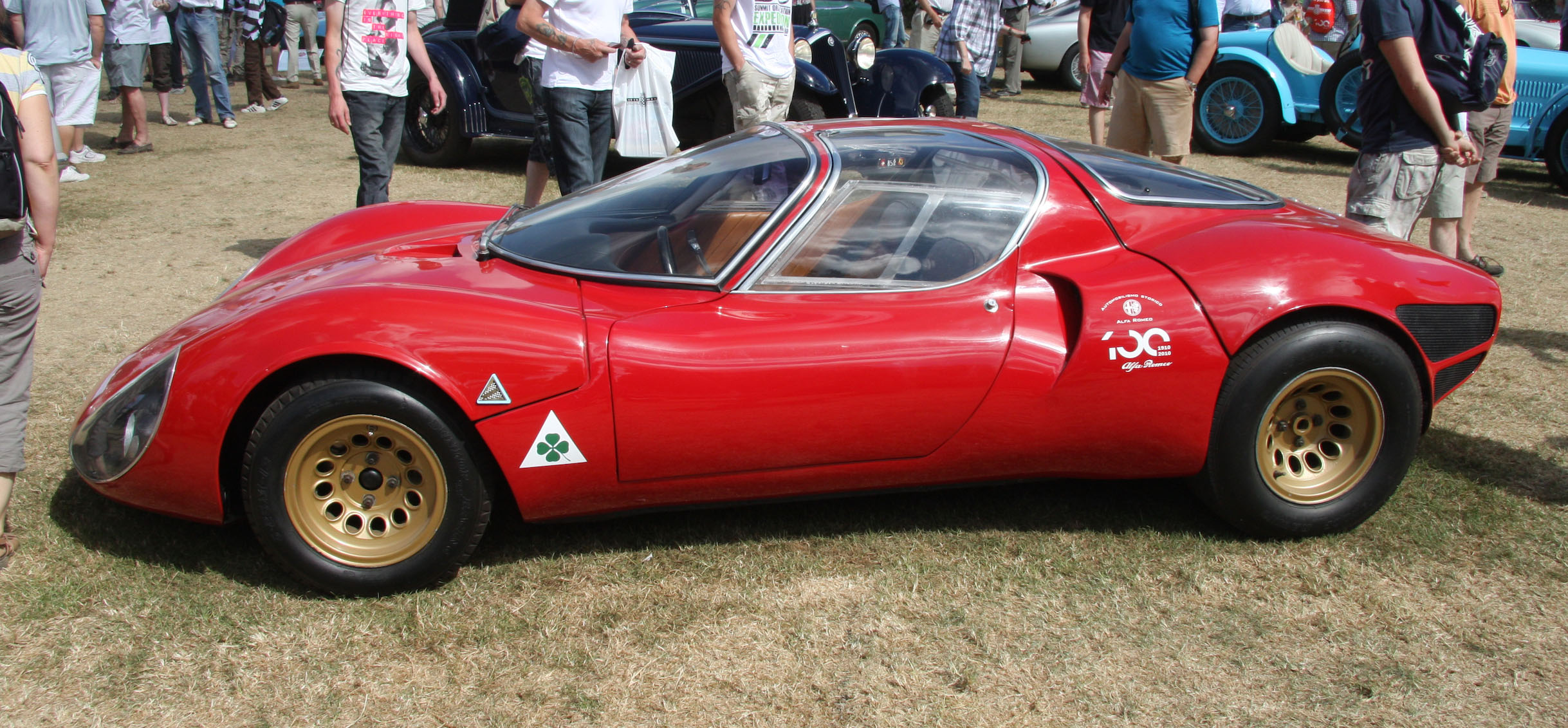 Launched in 1967 the Alfa Romeo Tipo 33 Stradale brought Alfa's racing technology to the road. Derived from the Tipo 33 Sports Prototype, it was designed by the great Franco Scaglione and made it's debut at the 1967 Turin Motor Show.
One can just imagine how the crowds would have received the Tipo 33 Stradale when it was unveiled. Before them was arguably the most beautiful creation ever to wear the Alfa Romeo badge. It must have been quite a moment when it was revealed to the world.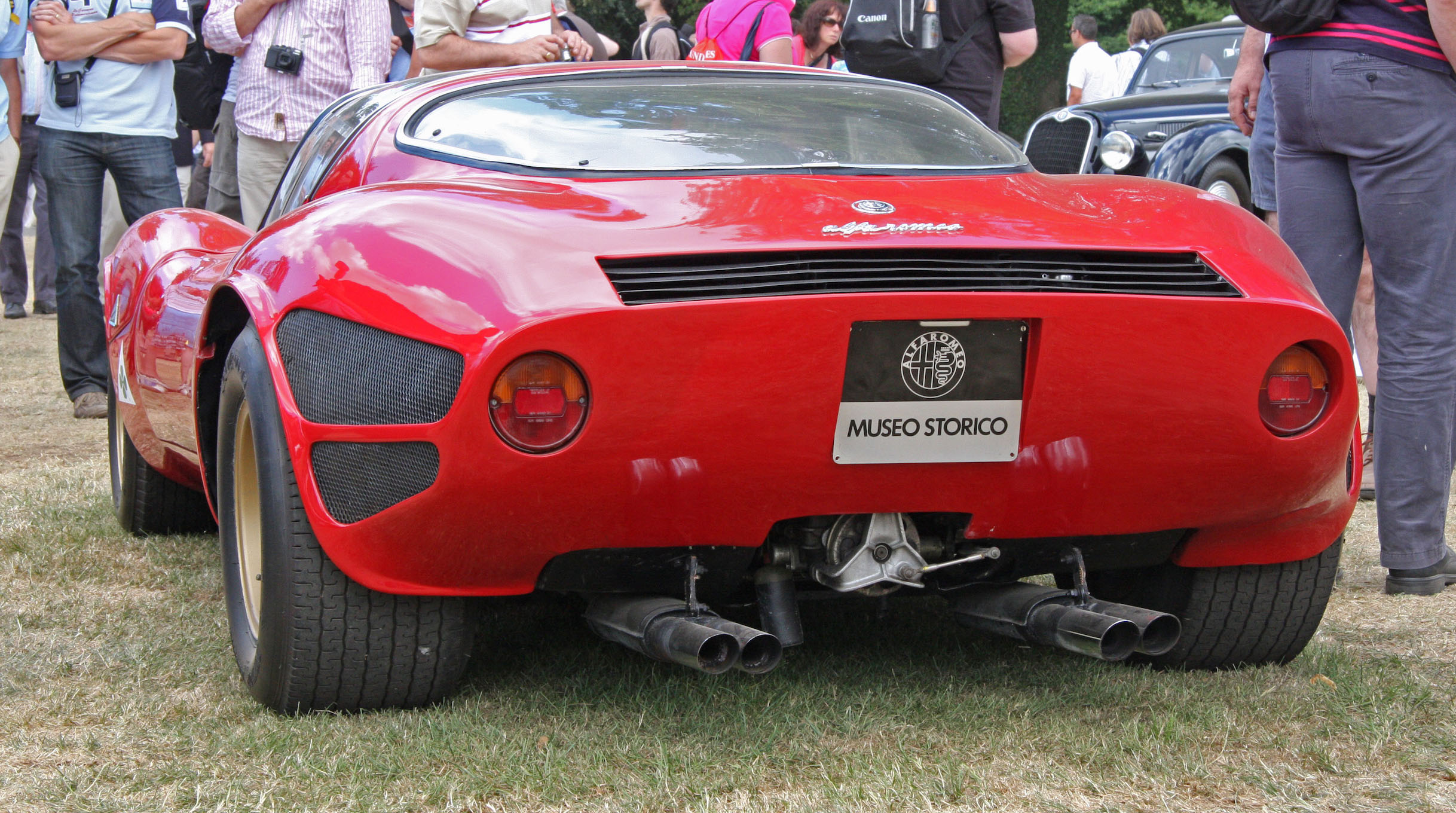 The lightweight aluminium body was draped over an equally lightweight aluminium tubular chassis. The 2ltr race derived mid mounted V8 produced 227BHP and was mated to a six speed Colotti transaxle gearbox. Top speed was a claimed 156mph and a 0-60 time in the 6 second range. The Tipo 33 Stradale really was the supercar of its era. And it was also Alfa's first V8.
Other details of note is the fact the Stradale was the first to use a dihedral or butterfly door, which hinged upward and outward. A striking feature that would appear on the McLaren F1 decades later.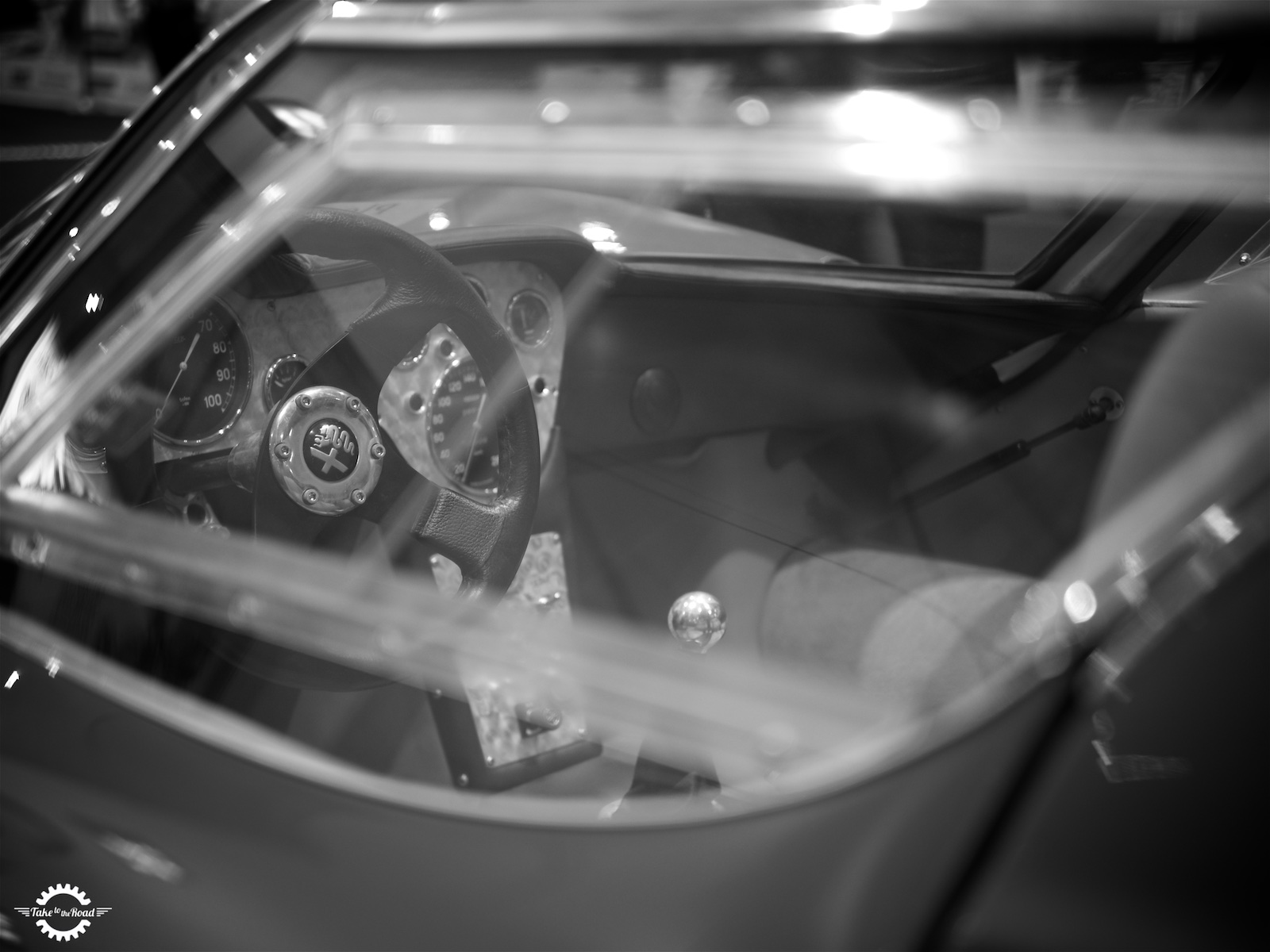 Production came to an end in 1969 with just eighteen Alfa Romeo Tipo 33 Stradale's built. Of that number five went on to become concept cars, making the 33 Stradale one of the rarest supercars of its time. Thanks to its rarity they can change hands for in excess of £10m, putting them well beyond the reach of many Alfisti.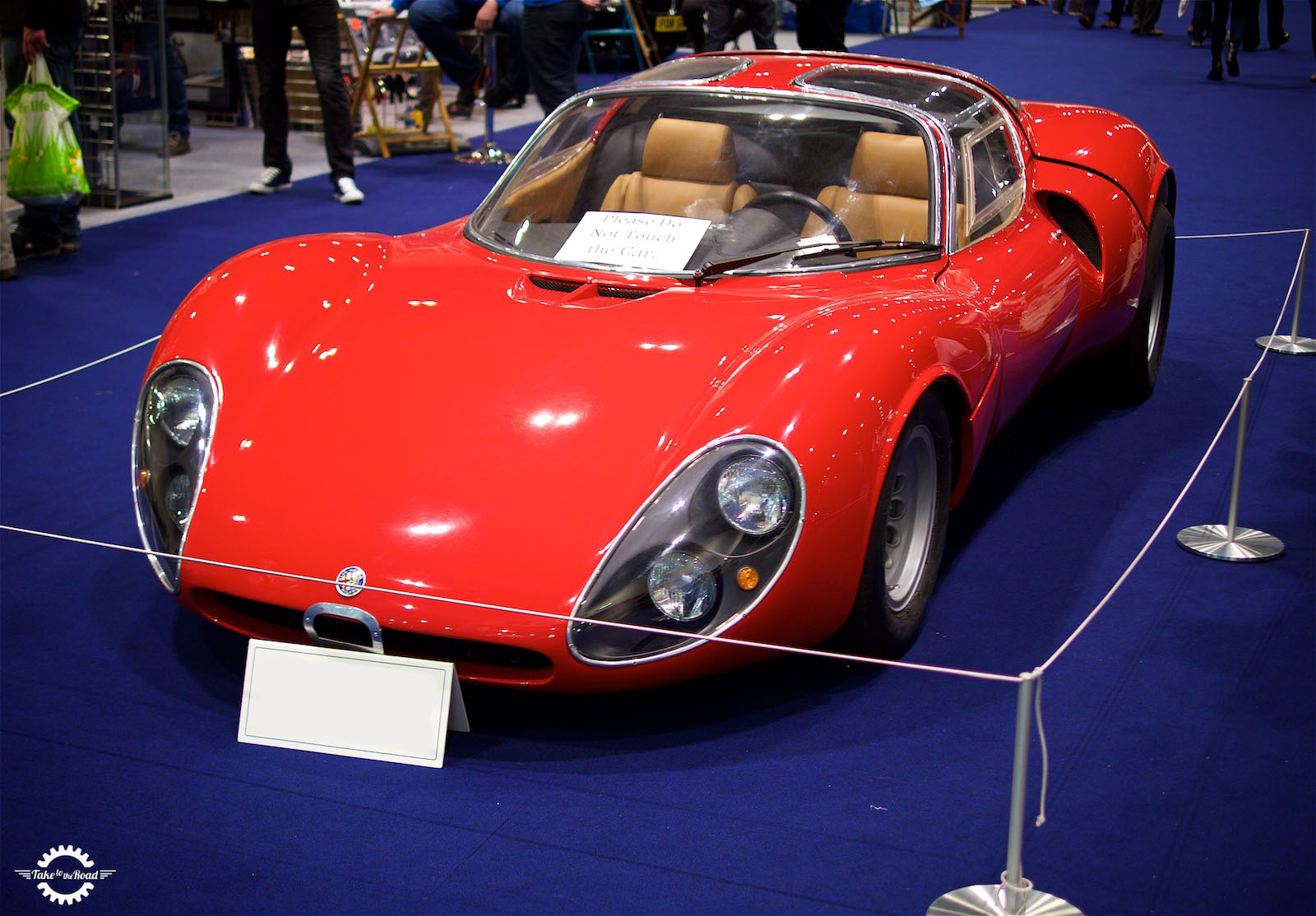 It is not its rarity however or it's exorbitant value that makes the Tipo 33 Stradale special. The sheer beauty of Scaglione's coachwork is simply astounding. It represents the pinnacle of Alfa Romeo as a manufacturer, bringing together it's expertise to create something akin to perfection.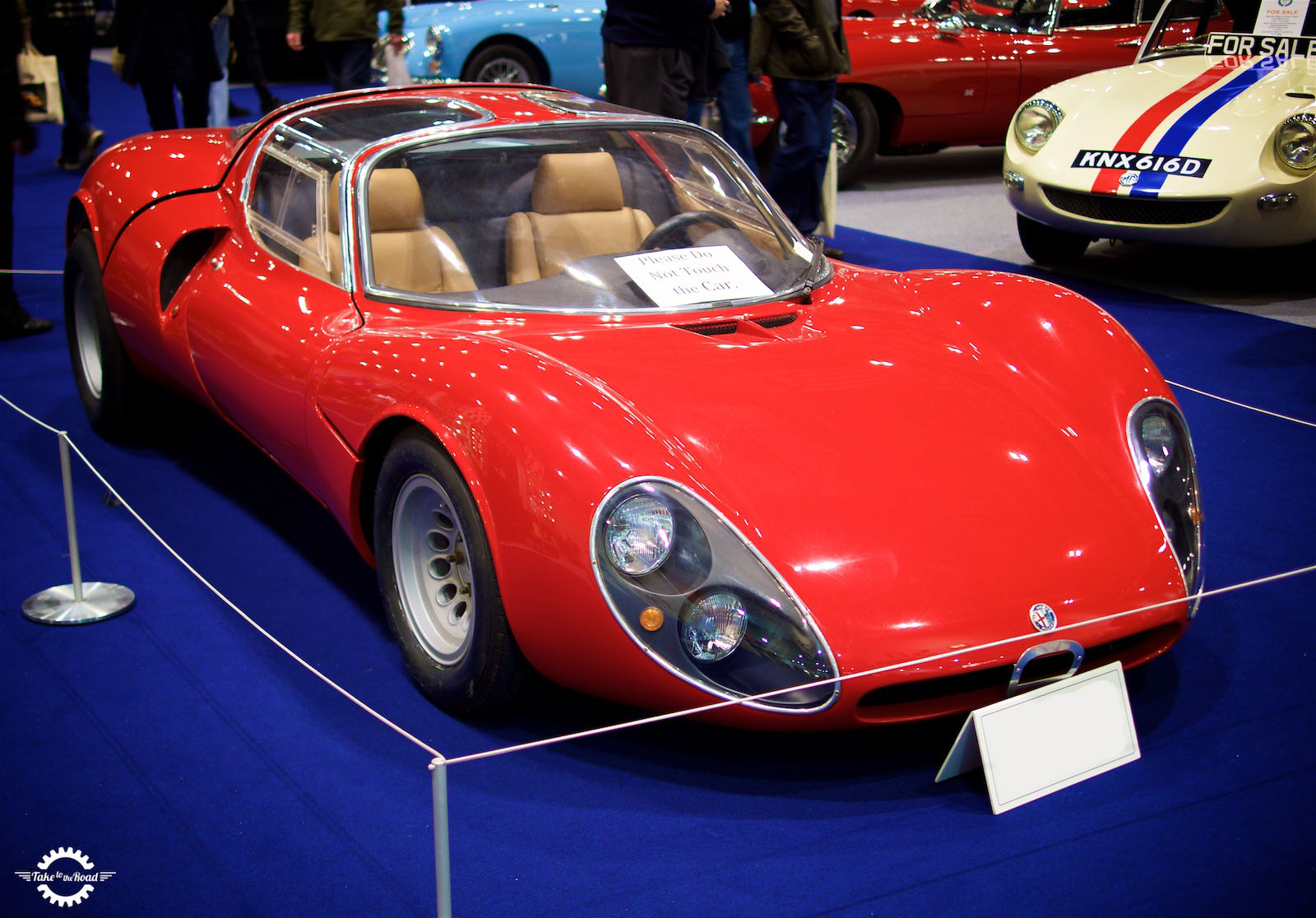 The soft curves of the low wedge profile, it's wave like side profile, the curved glass and the wonderful Campagnolo alloys combine to make it arguably the most beautiful car of all time.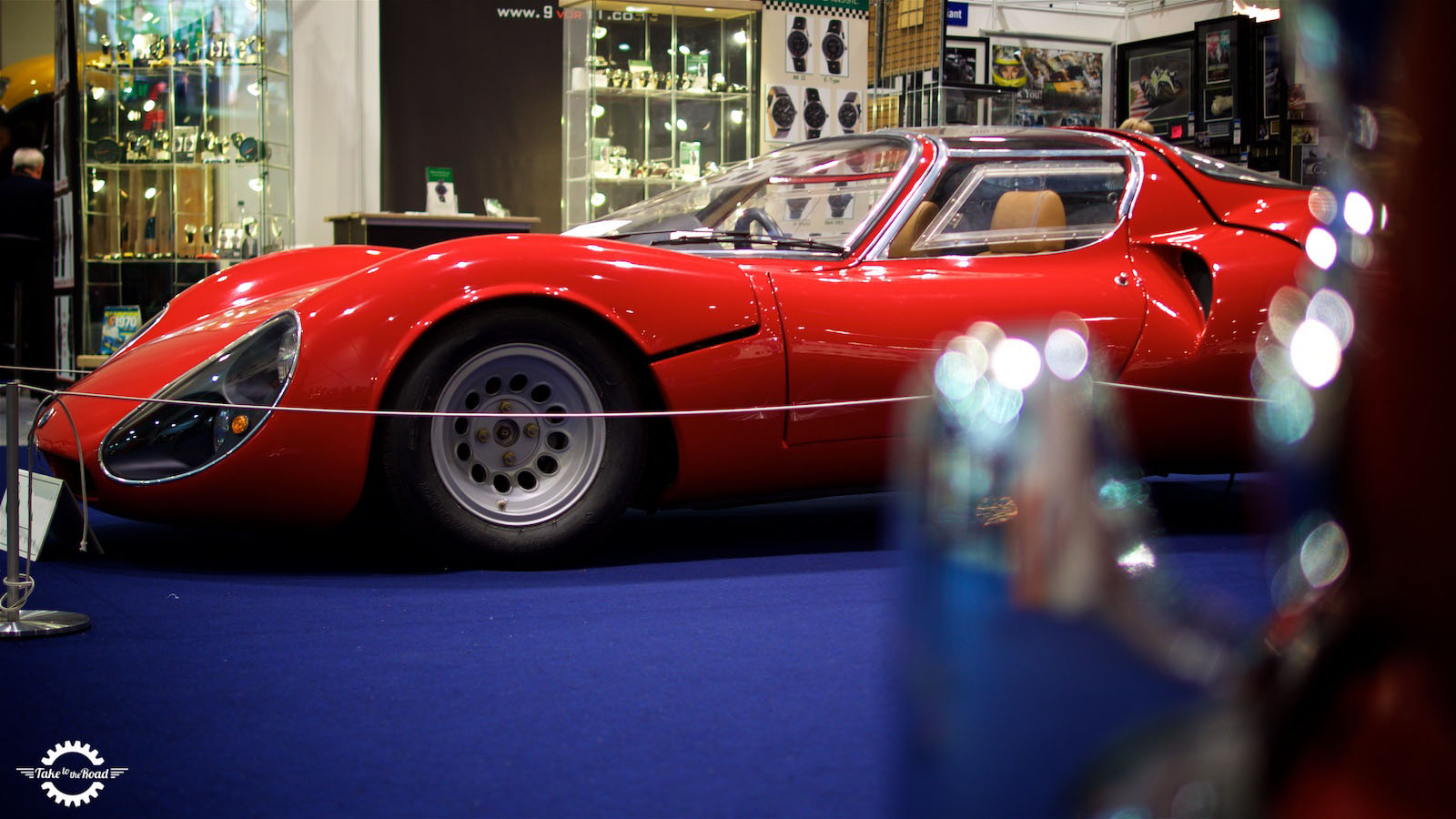 Even in the flesh it doesn't disappoint. Thanks to it's rarity however, many will never get to see one, let alone hear that glorious V8 engine. If ever there was a bucket list car, it is the Alfa Romeo Tipo 33 Stradale. It is more than just art on wheels.
Feature photo by Brian Snelson https://www.flickr.com/photos/exfordy/