Classic motoring ephemera or 'automobilia' has long been a part of the collector scene but rarely does it include such unique and historically significant items as those offered by Historics at Ascot Racecourse on Friday and Saturday, 11th and 12th December. In it's upcoming sale, Historics is offering some fascinating Team Bentley racing automobilia, which would grace the collection of any motorsport enthusiast.
Pole position amongst the 120 lots undisputedly goes to the 32-lot private collection of items from the Team Bentley 2001-2003 endurance racing campaign, which culminated in the manufacturer team winning the 24 Hours of Le Mans in 2003. All items are from the premises in Norfolk where the team was headquartered during the campaign.
Stewart Banks of Historics commented: "Automobilia is always full of interest and fascination but this truly remarkable collection is extremely significant and a unique piece of motorsport history."
Of the collection – all lots temptingly offered at No Reserve – a number take pride of place:
The first is a full-size GRP replica of the 2003 Le Mans-winning Team Bentley Speed 8. Believed to have been displayed extensively at shows during/after the racing programme finished that year, the non-working but race-wheeled replica – externally a clone of the race entry – is in pristine condition and is finished in the evocative BRG livery of the No.7 Le Mans winning car.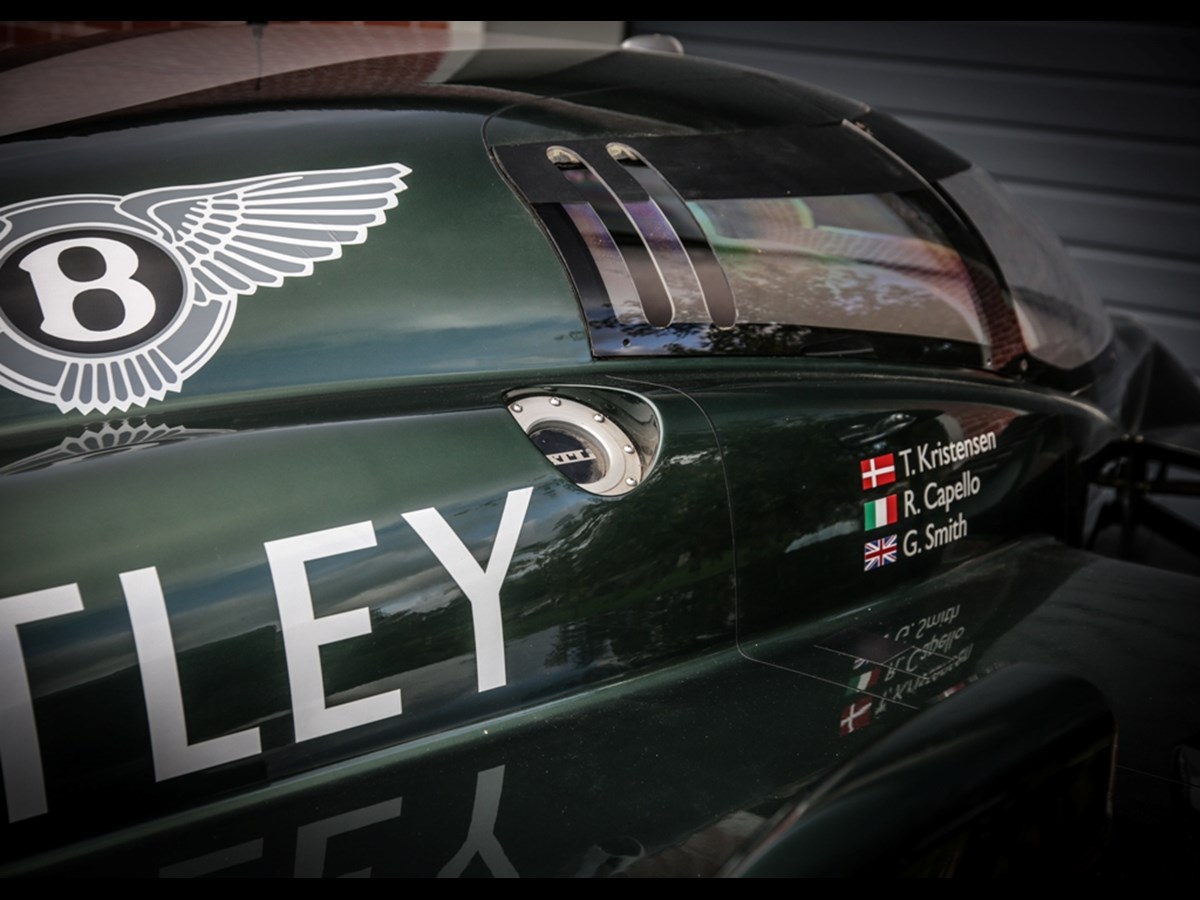 A magnificent display piece, it would certainly attract much attention at shows. The prospective buyer could also investigate whether it would be possible to actually get the replica running, using EV running gear. Now there's a thought!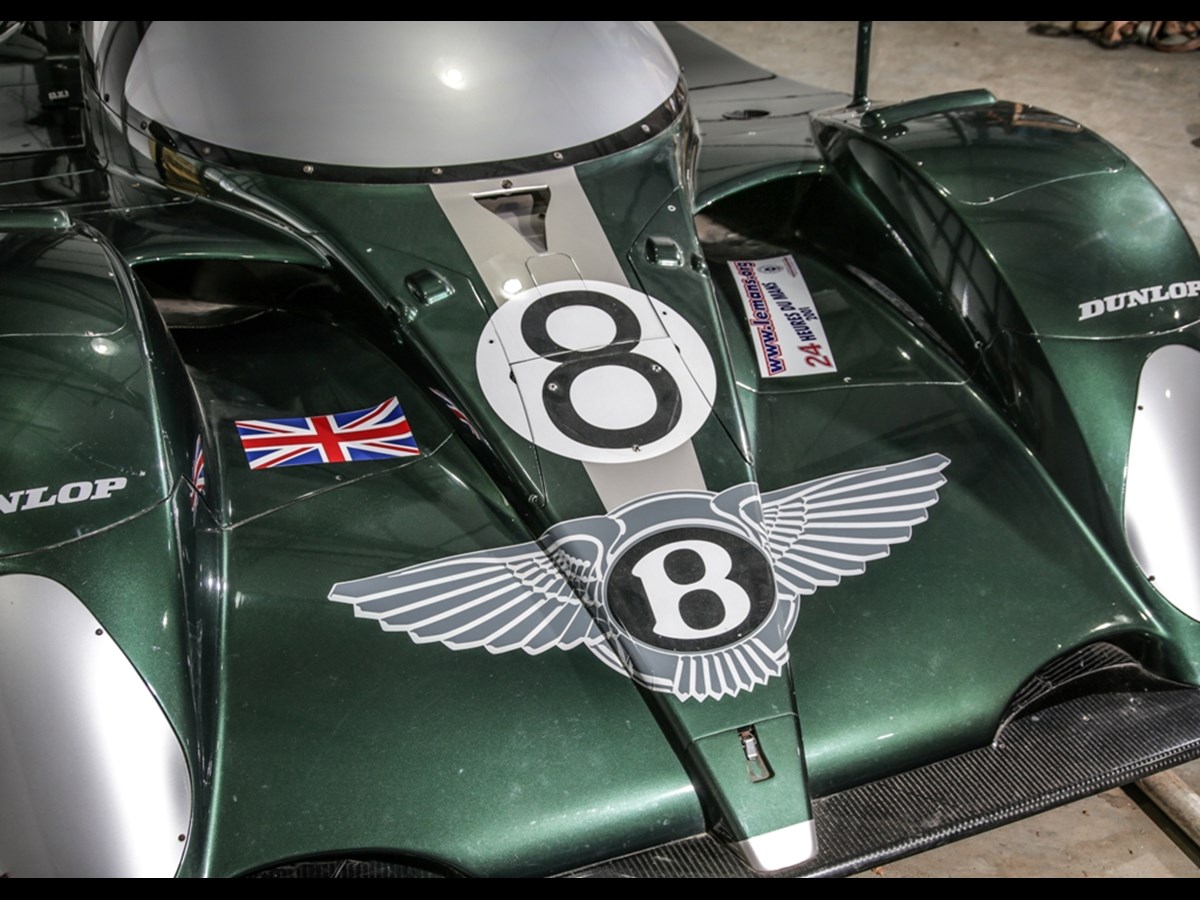 As too is a carbon fibre bodyshell, believed to be that of the Team Bentley EXP Speed 8 of 2001. Bearing the Le Mans team livery for that year it was possibly utilised as a spares back-up for the team at the race itself. A very significant and historical item, it would grace any collection.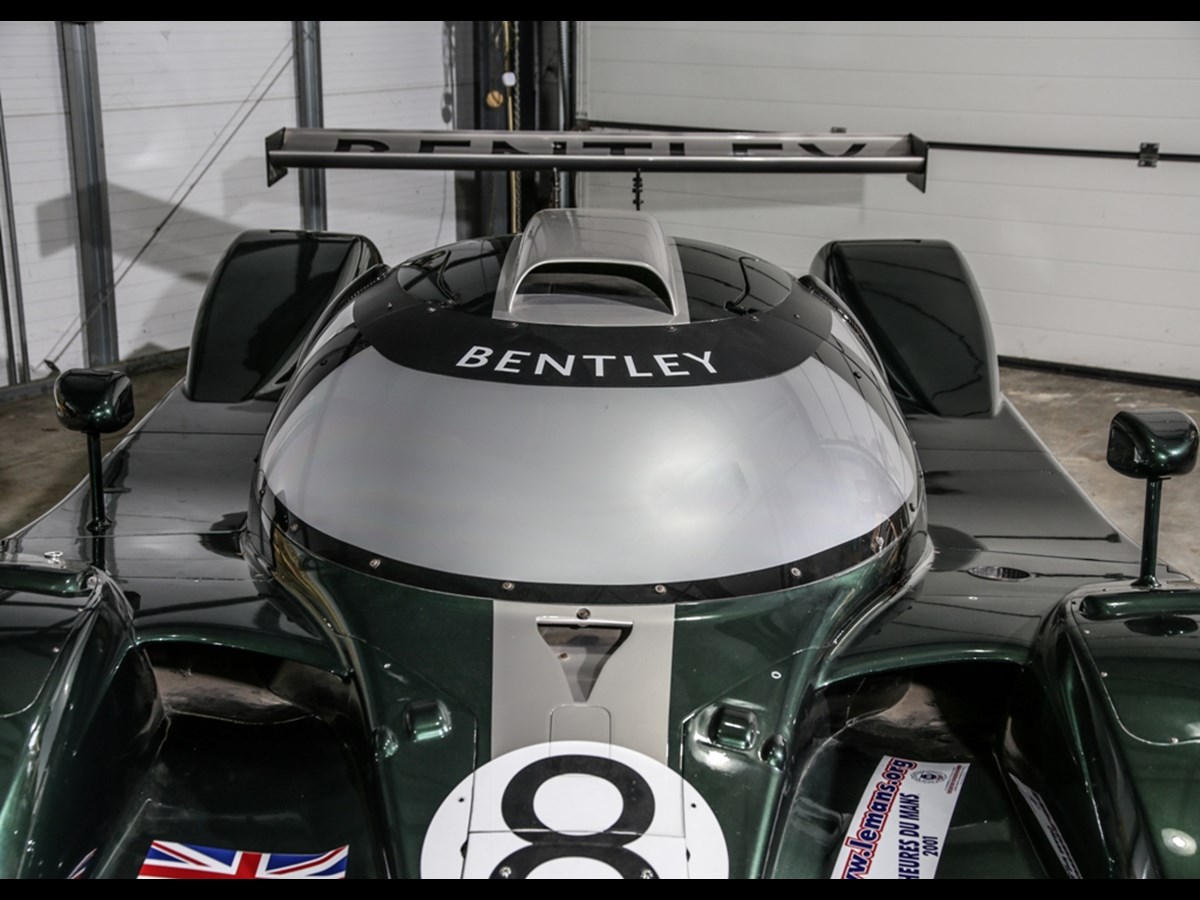 The same can be said of two large-scale wind tunnel models of the Team Bentley EXP Speed 8. Believed to have been manufactured and used by the team for aerodynamic development, labelled No. 002 and 004, they are supplied in sturdy flight cases and measure approximately two metres.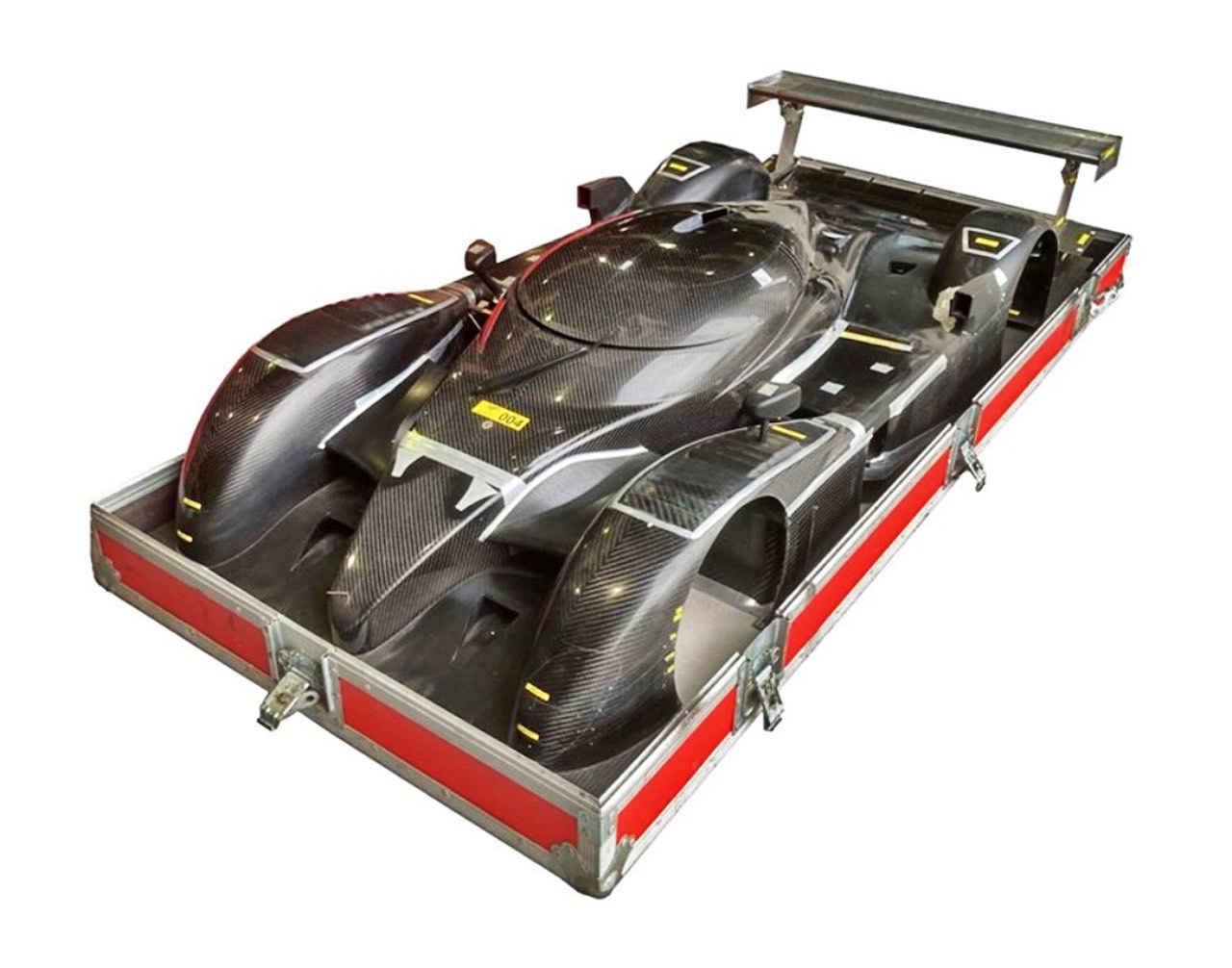 Intriguingly, less is known about a wind tunnel model of a Formula racing car, and a carbon fibre bodyshell of an endurance racing prototype that are included in the collection.
More manageable and equally collectible lots include a Team Bentley Third Place Trophy from the 2003 12-Hours of Sebring, a large quantity of framed prints of the Team Bentley Speed 8 campaign, a collection of mechanical parts and a substantial number of Team Bentley unused workshop coats.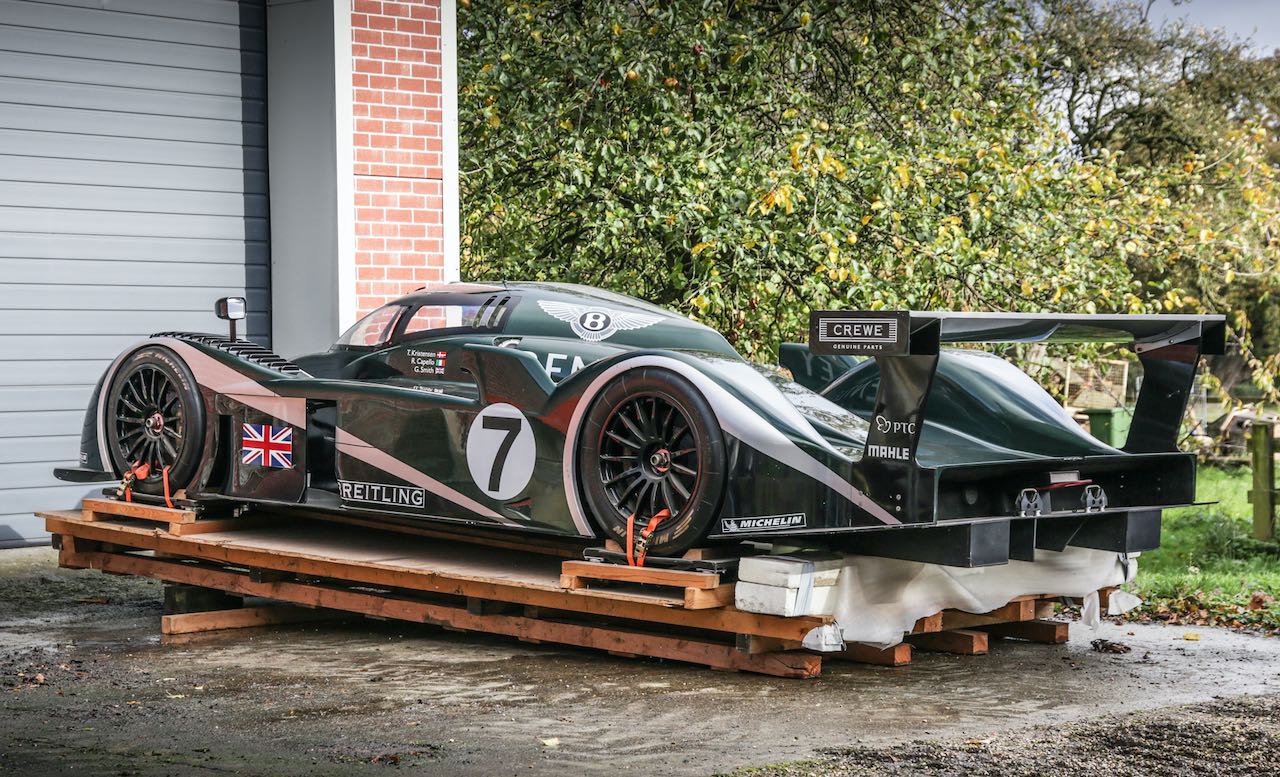 Three of the most significant lots in the collection, included within the descriptions above, will be offered at Historics sale of 200 varied classics on Saturday 12th December, whilst the majority will come to market at the automobilia auction on the preceding Friday 11th.
Close inspection of all lots is thoroughly recommended at any of the pre-sale viewing days at the venue, each day from Wednesday 9thDecember.
For those unable to attend the auctions, which will be staged with strict adherence to prevailing Covid-19 legislation, Historics provides telephone and online bidding.  For bidder pre-registration and full details of all lots, visit www.historics.co.uk.