The last few years have seen a significant increase in the number of electric and hybrid cars entering the market. You could say the resurgence of the electric car has been a bit of a slow burner but in the wake of the VW emissions scandal, manufacturers have been scrambling to capitalise and portray themselves as green and environmentally conscious. So where does that leave us classic car owners? Our cars still burn petrol, oil and to a lesser extent diesel. So they are polluters just like modern cars. Personally I've always been mindful of that fact. Every time I fill my Bertone x1/9 with petrol I know I'm contributing to the worlds growing emissions problem. That hasn't stopped me from driving it. But it is a fact we classic car owners cannot ignore. It is an issue than is looming on the horizon. A horizon that is drawing ever closer. And this is where Electric Classic Cars and Richard Morgans electric Beetle come in.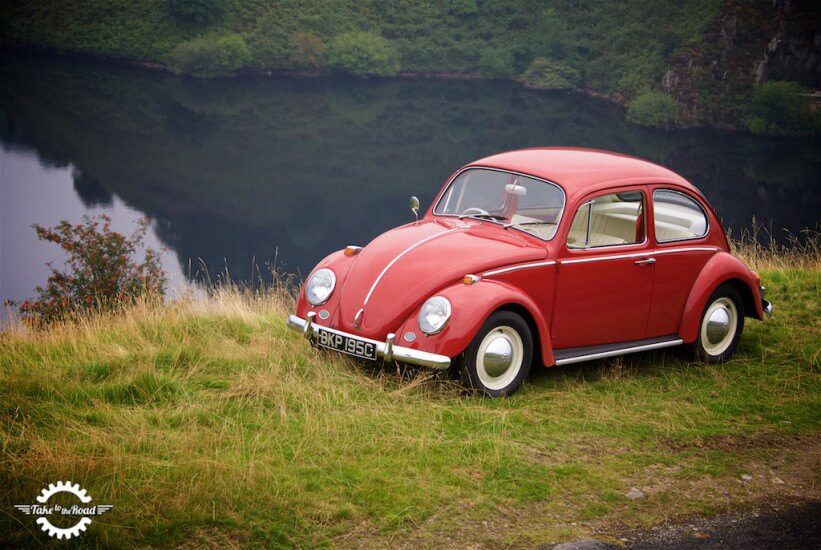 When I got the invite from Richard to come and check out Electric Classic Cars and his electric 1965 VW Beetle, I felt that the timing was just right.
I had recently driven and tested two vintage electric cars that were sold at Historics at Brooklands auctions in June (watch my review film of the 1906 Waverley and 1907 Victor here). So it was quite apt to get the opportunity to get up close to an iconic classic that had been given the full electric treatment.
On first impressions Richards electric Beetle looked completely stock. Everything from the flat (but shiny) red paint to the chrome trim, hubcaps and the skinny tyres suggested this 1965 Beetle had just come out of the factory. Obviously the stickers on the back window proclaimed to the world that it was 100% electric. But apart from that the only real give away were the missing exhaust pipes.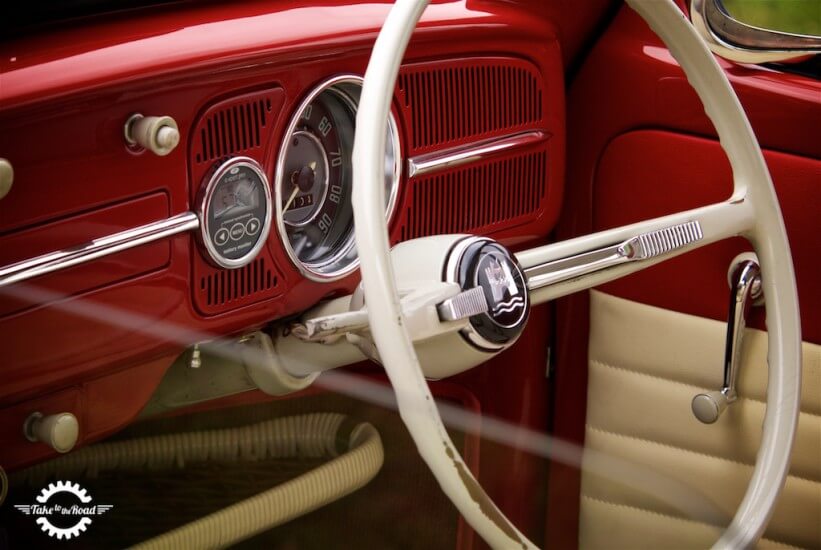 Moving to the interior, again everything looked original. The dashboard had the classic painted finish and the steering wheel was original. It even showed signs of wear which added a nice touch of patina. The seats had been re-trimmed and were nice and comfy. Again there was nothing to give the game away. Until you turned the ignition key.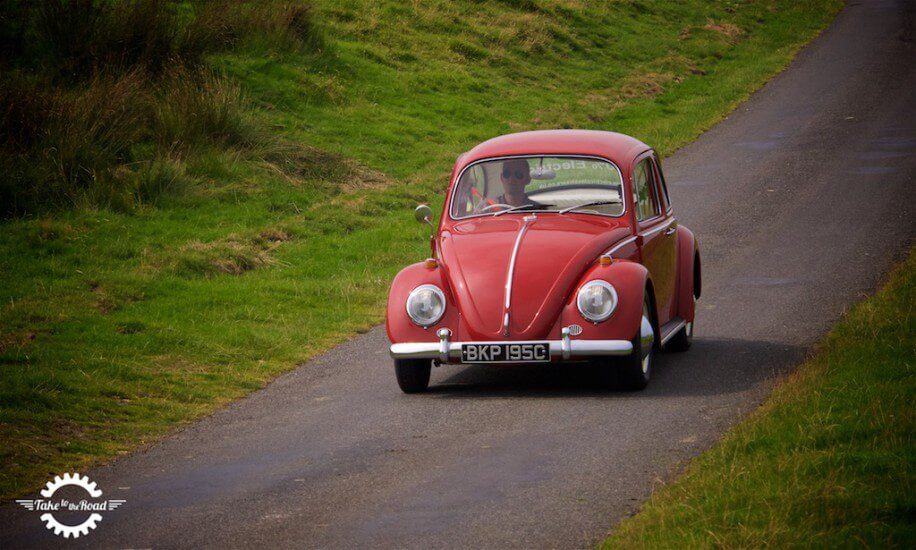 Beetles are renown for that classic flat four, boxer engine sound. So when Richard turned the key I was a little surprised. Instead of a starter motor cranking and an engine firing into life all that could be heard was a distinct hum. The kind of hum noise you get from a fridge freezer. It was uncanny. He put the Bug into second gear and off we went.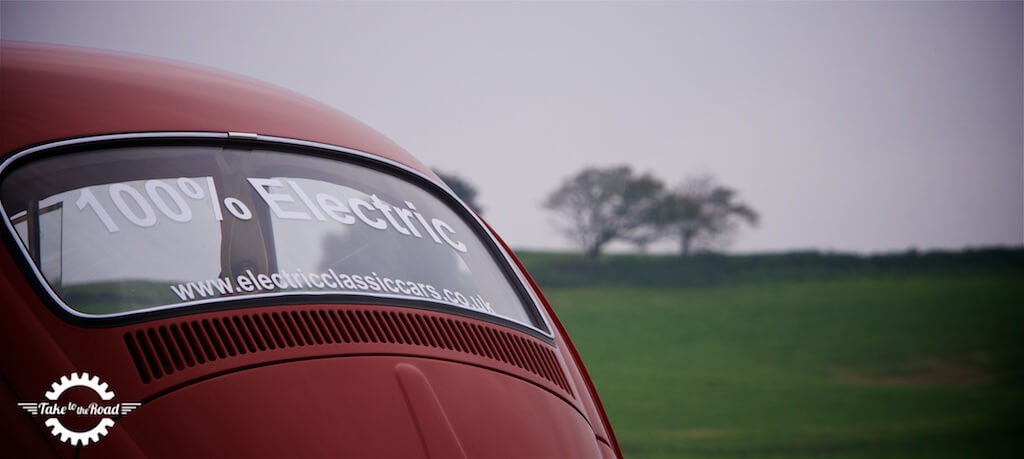 Because the petrol engine has been around for so long, hearing that mechanical noise is something we've just grown accustomed too. So I shouldn't have been surprised at all. But hearing this particular Beetle pull away making nothing more than a whirring noise was just surreal. As Richard accelerated the motor noise from the back of the car increased. It wasn't loud or intrusive like a boxer engine powered Beetle. It was restrained an civilised. And dare I say it sounded a little scifi.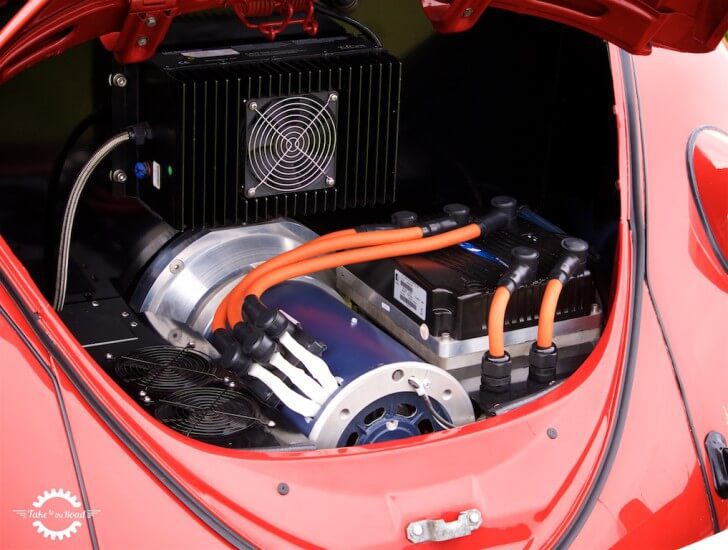 As the car snaked through the twisty roads of the Welsh countryside I was impressed with how smooth the car drove. It glided along taking the corners at speed with non of the usual Beetle handling quirks. Placing the battery pack at the front of the car where the old petrol tank used to sit, plus with some additional batteries under the passenger seat really helped to balance the Beetle out. Not quite 50/50 weight distribution but pretty close. The suspension sits on original spec Beetle shocks and springs but Richard has added an antiroll bar and a camber compensator. These changes have really transform the Beetles handling.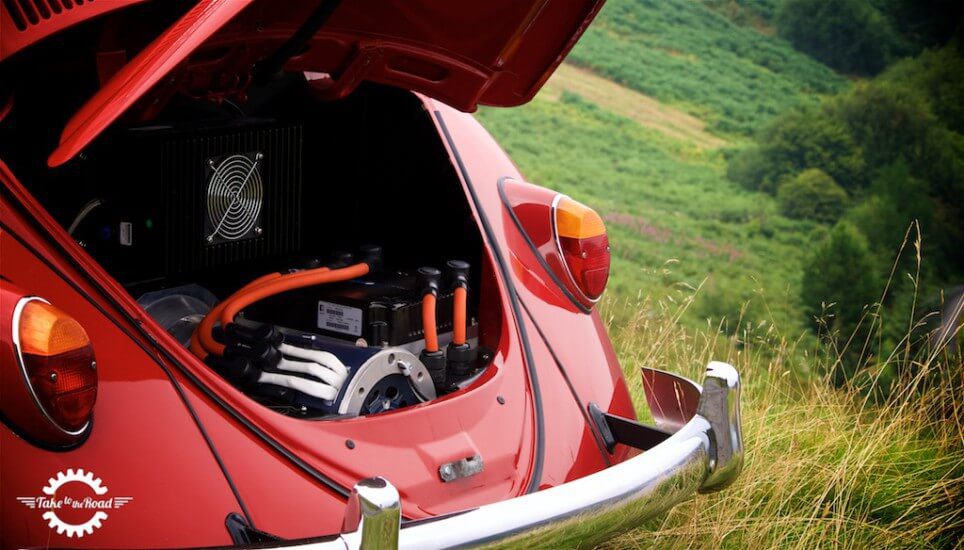 With a straight stretch of road coming up ahead, Richard flicked the switch from eco to power mode. Suddenly the Beetle surged forward, the motor unleashing buckets of torque. This was unlike any Beetle I had ever sat in. It literally flew along, the electrical whir from the motor making it sound like something from the Jetsons. And when the occasional driver tailgated what looked like an atypical slow Beetle, Richard stunned them by pulling away, leaving them for dust. When it comes to acceleration, nothing can beat an electric motor. The look on their faces must have been priceless!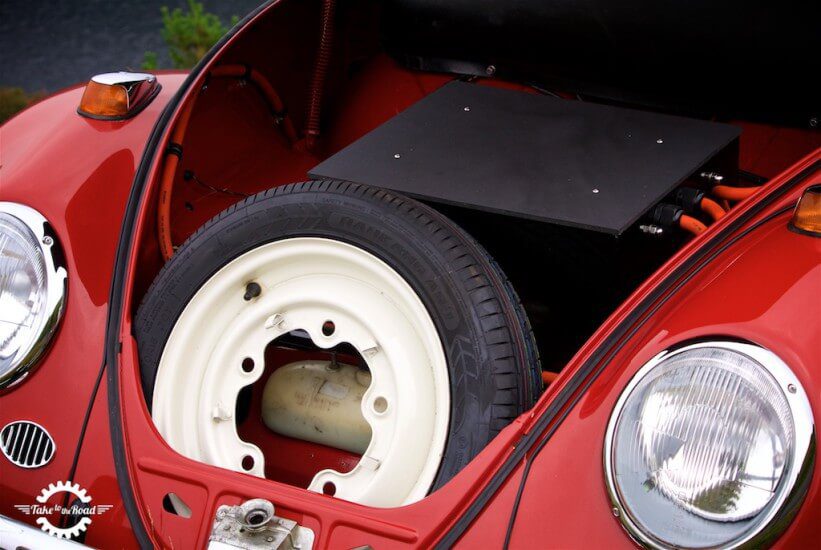 This Beetle isn't all about speed however. It is perfectly happy cruising along. The fact that Richard didn't really have to bother changing gear for most of the drive made the whole experience very relaxing, just like an automatic car. The clutch and gears are there if you need them but for the most part, this Electric Beetle is a very relaxed cruiser. It still had the squeaks and rattles that go with a car built fifty one years ago. But gone was the drone of the VW flat four unit, which greatly improved the cars overall refinement.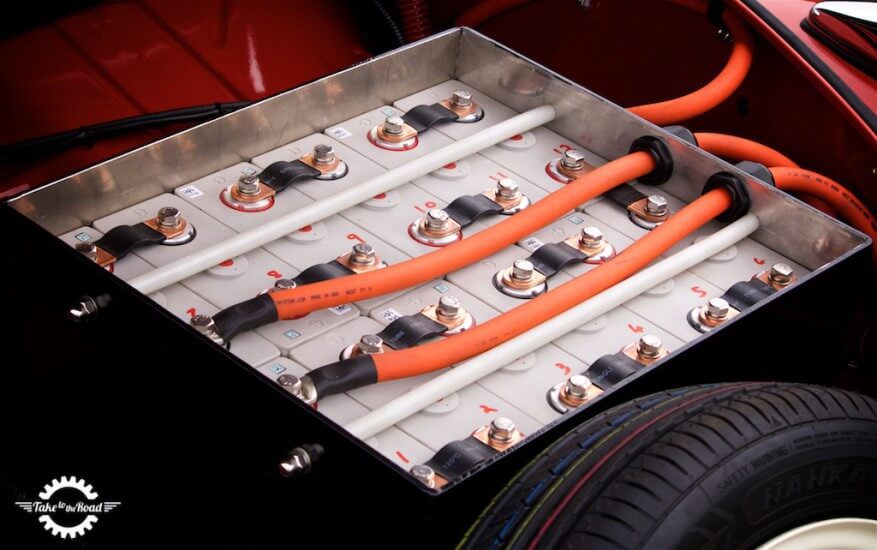 As we drove along Richard explained the setup and the benefits of regenerative braking. With a one hundred mile range and eco mode, you could easily use this classic as an everyday car. Using one of the higher capacity charging stations, its batteries can be recharged in thirty minutes, which isn't too bad. Plugging into a normal domestic socket however takes a lot longer, probably more like seven hours. But the options are there.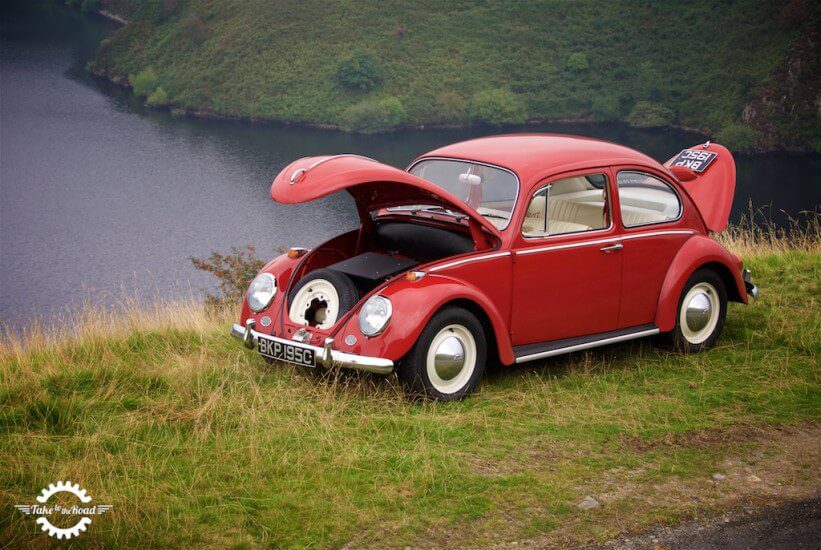 As a proof of concept Richards electric Beetle really does work. It preserves the classic look while giving it a 21st century refresh. The motor install is very clean and uses the existing engine mounts. So it is simple enough to swap back in the original engine should the owner decide to do so. And the fact that the original gearbox is still used with the electric motor, means it retains some of its matching numbers history.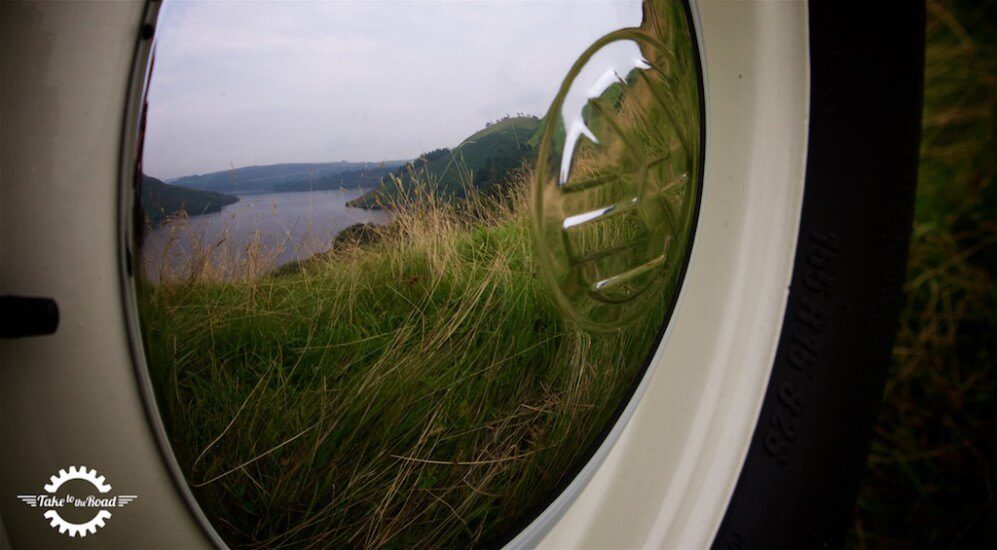 With more and more restrictions being placed on cars in Europe's largest cities, it is only a matter of time before legislation casts its eye towards the classic car community. As a result the electric classic is now worth serious consideration. As for the appeal of an electric classic car, I can easily see it attracting classic cars fans who want that classic experience, but without the hassle and worry of having to maintain a petrol engine. Essentially it offers all of the style and image with none of the fuss. Just plug in, charge up and drive off. No petrol, oil or coolant to have to worry about.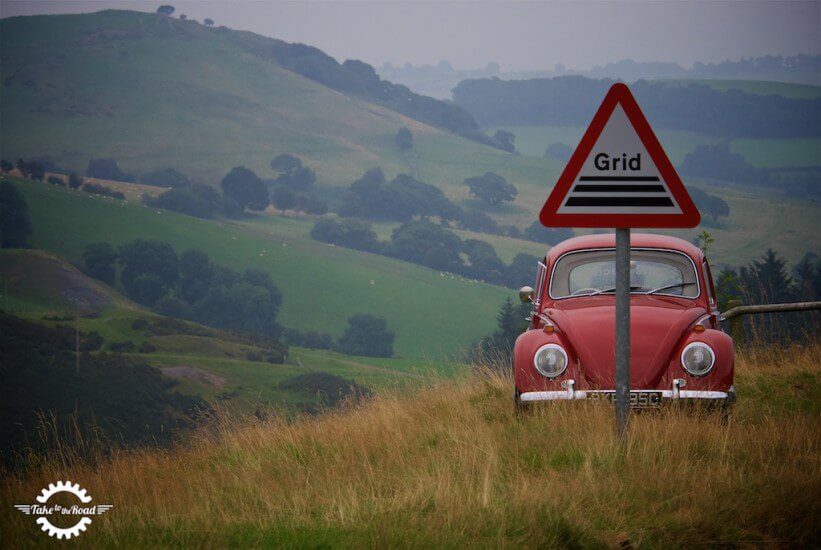 But, and there is always going to be a but, part of me feels torn. After driving Richards Beetle myself, I loved how it drove and I loved the amount of power it had. It was brilliant. It really was (and I will have a review film coming out soon!). But the petrolhead part of me missed the noise of the engine. There's no escaping that. And for most of us petrolheads out there, it is all about the noise. Plus I mustn't forget to mention David Partington's 1968 Beetle that I filmed last year. It too was red and from a distance looks stock but in terms of what powers them both, they couldn't be further apart (watch my film with David and his custom VW Beetle here). So it is a difficult one to wrestle with. I can see myself owning a classic car that's been given the electric conversion treatment. But at the same time I can still see myself owning a petrol classic car. Maybe owning the electric classic will ease the conscience a little and balance things out. Who knows. But we are certainly at a crossroads, that's for sure.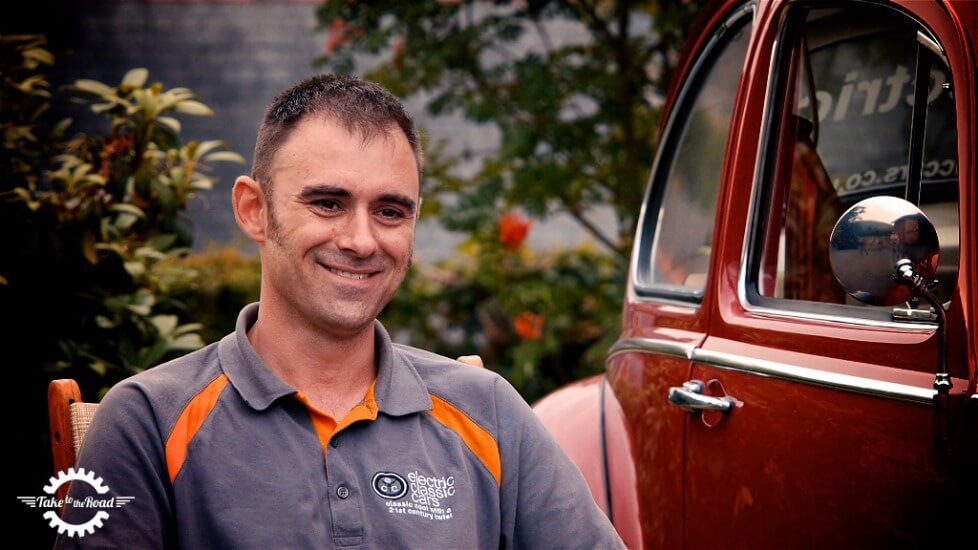 What I do know is that Richard and Electric Classic Cars are offering a taste of the future. And it is a future you can own right now. So before you make your mind up and liken this electric Beetle to an electric milk float, go test drive one and see for yourself. I guarantee it will leave you smiling.
For more information on Electric Classic Cars and the conversions they offer check out their website.