Going on holiday is often a great way to discover classic cars. Given my level of interest, or shall we say obsession with classics, whenever I go away I am always on the lookout for old cars. In a way classic car spotting is a bit of a sport for me. I always keep my eye open just in case I spot something. Recently I went on a trip to the island of Mauritius. And I was fascinated by what I saw. It was an eye opener which made every trip out on the roads exciting. So much so I decided to put together this special feature called the Classic Cars of Mauritius.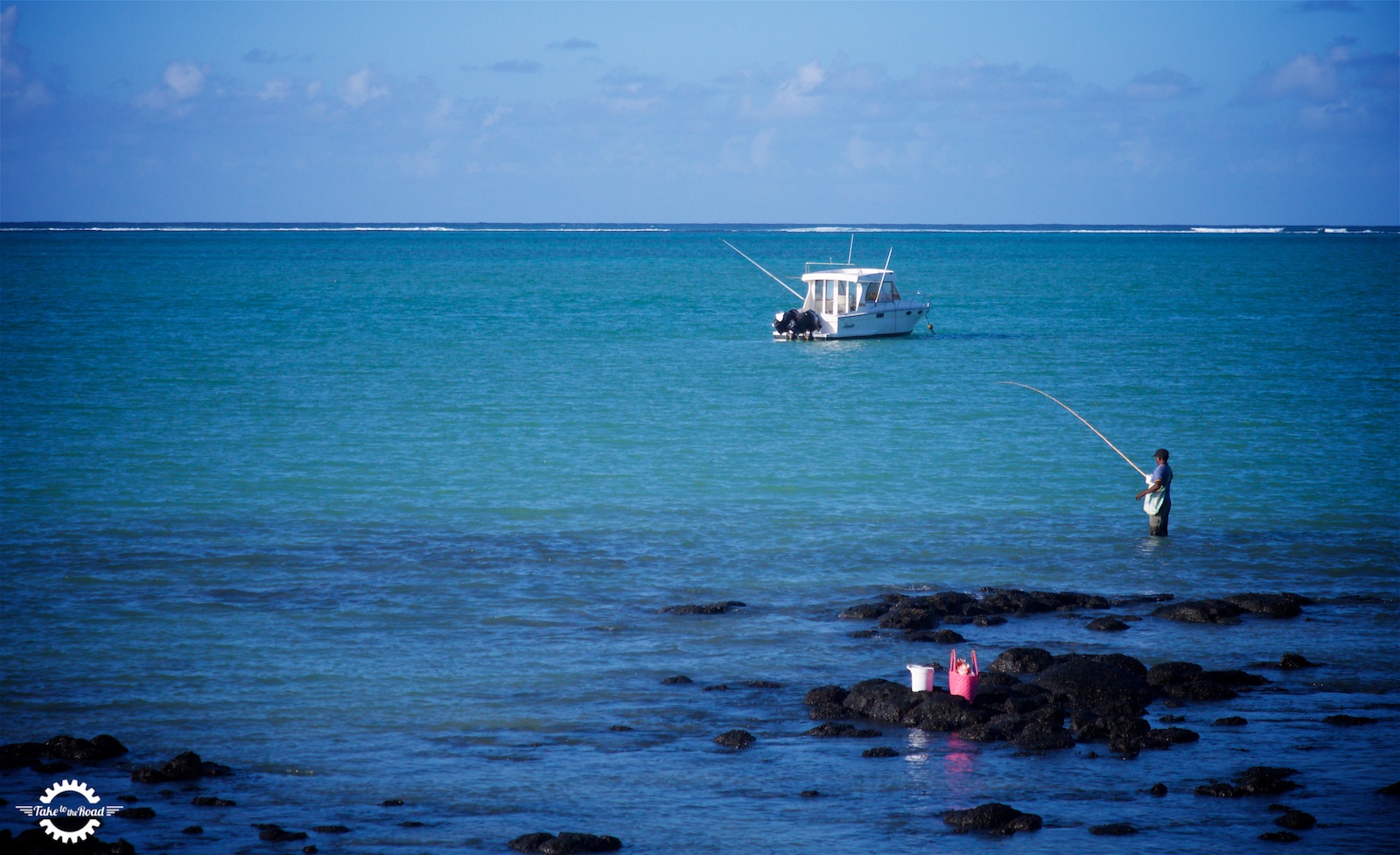 Lying 2,000km off the east coast of Africa, Mauritius is a large island in the Indian ocean. Formally a Dutch, French and later a British colony, the Republic of Mauritius is know for its tropical climate, sandy beaches and turquoise blue waters. It is of course famous for the now extinct Dodo, the flightless bird that was native to the island. And in many ways it is rather fitting that many classic and modern classic cars that are on their way to being extinct in the UK, are living on in the island of Mauritius.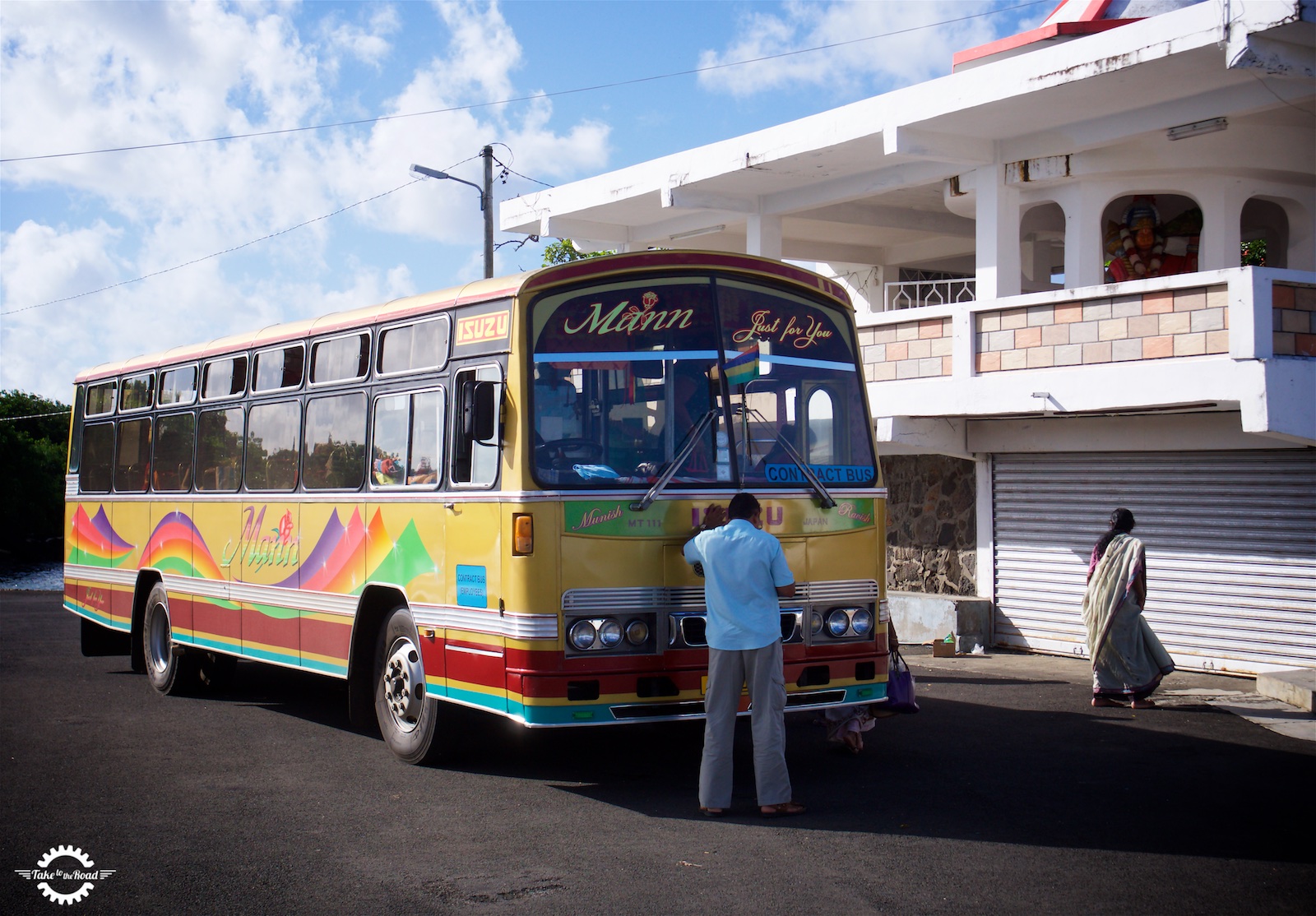 Just to note Mauritian's refer to classic cars as vintage cars. There are many on the island and vintage car tours and road trips are popular with enthusiast owners and clubs. The majority of the cars I saw during my visit were from the 1980s upwards. I would have liked to have seen more pre-1980s classics and I know there are many more out there. It is just a case of exploring and finding them. To be honest it is an excuse for me to visit the island again. Not that I need any as it is a lovely island to relax and catch some sun. It really is a slice of paradise.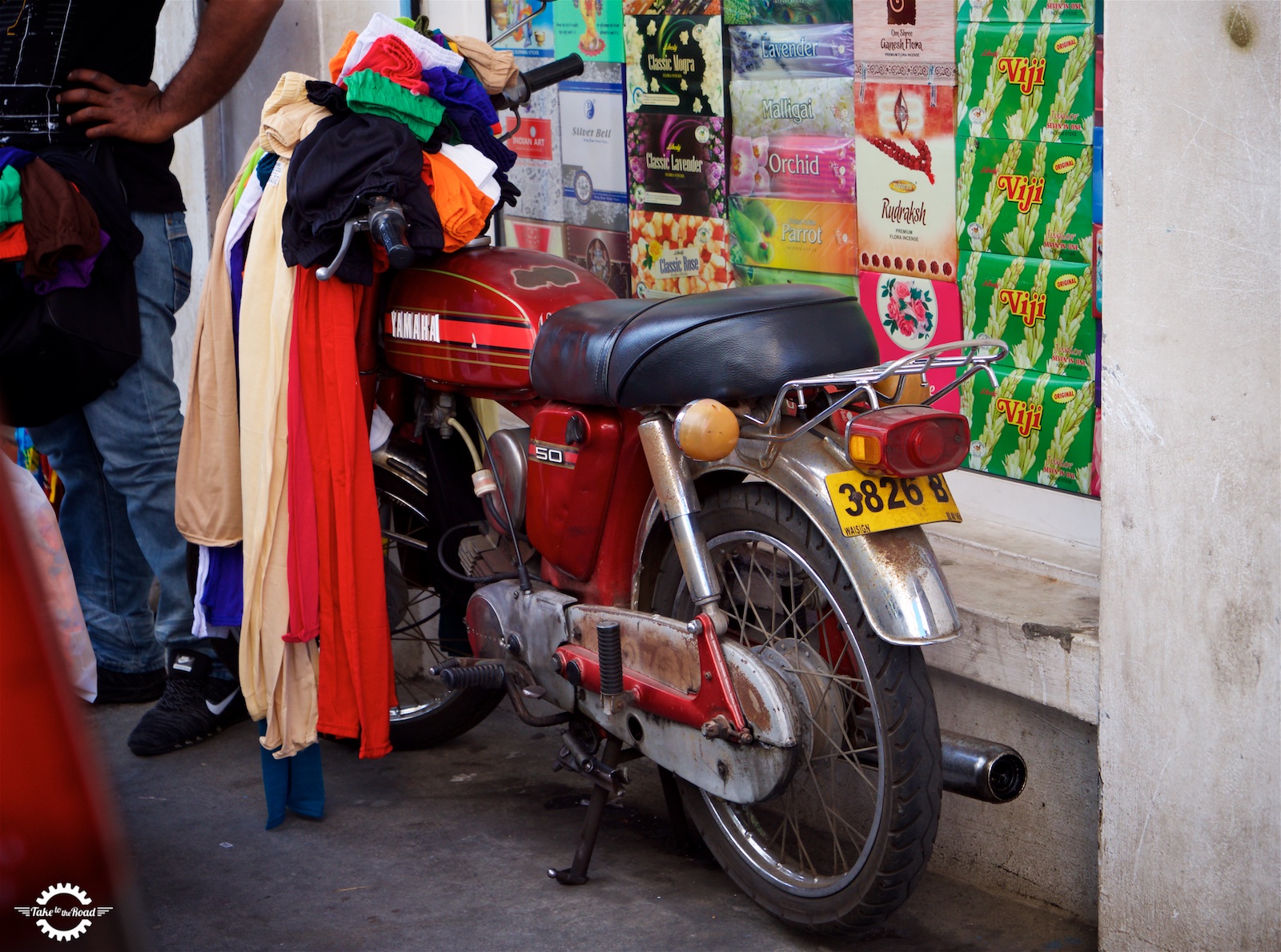 One of the first things I noticed en route from the airport to the hotel (apart from all cars driving on the correct side of the road) was that Japanese and Korean cars dominated on the roads. There were Toyota's everywhere, along with good numbers of Nissan's, Honda's and Mitsubishi cars, jeeps and trucks. And there were also plenty of Hyundai's, Kia's and Daewoo's and the odd Proton.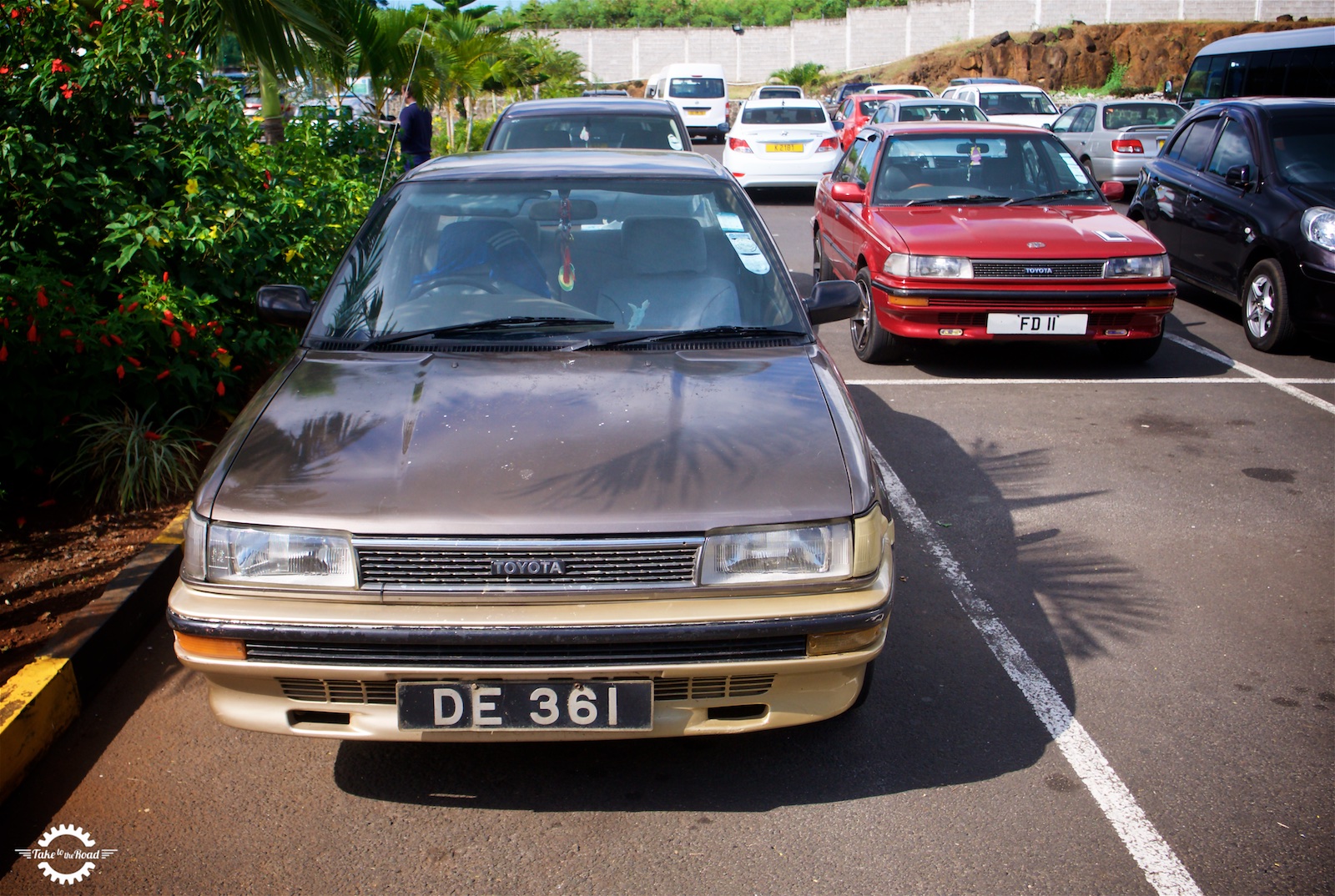 The other thing I noticed was that European cars were not the number one choice for many Mauritian's. But if you spend some time around the business and financial district of the capital Port Louis, you'll see lots of current model Audi's, BMW's, Porsche's and of course SUVs. Of course prosperity is often clearly displayed, like in any part of the world, through the purchase of a shiny new motor. But such modern motors weren't the focus of my attention.
Over the next few days I quickly realised that large numbers of old Toyota Corolla's remained in use on the island. And that the Japanese market Toyota Crown saloon was also in common use as a taxi.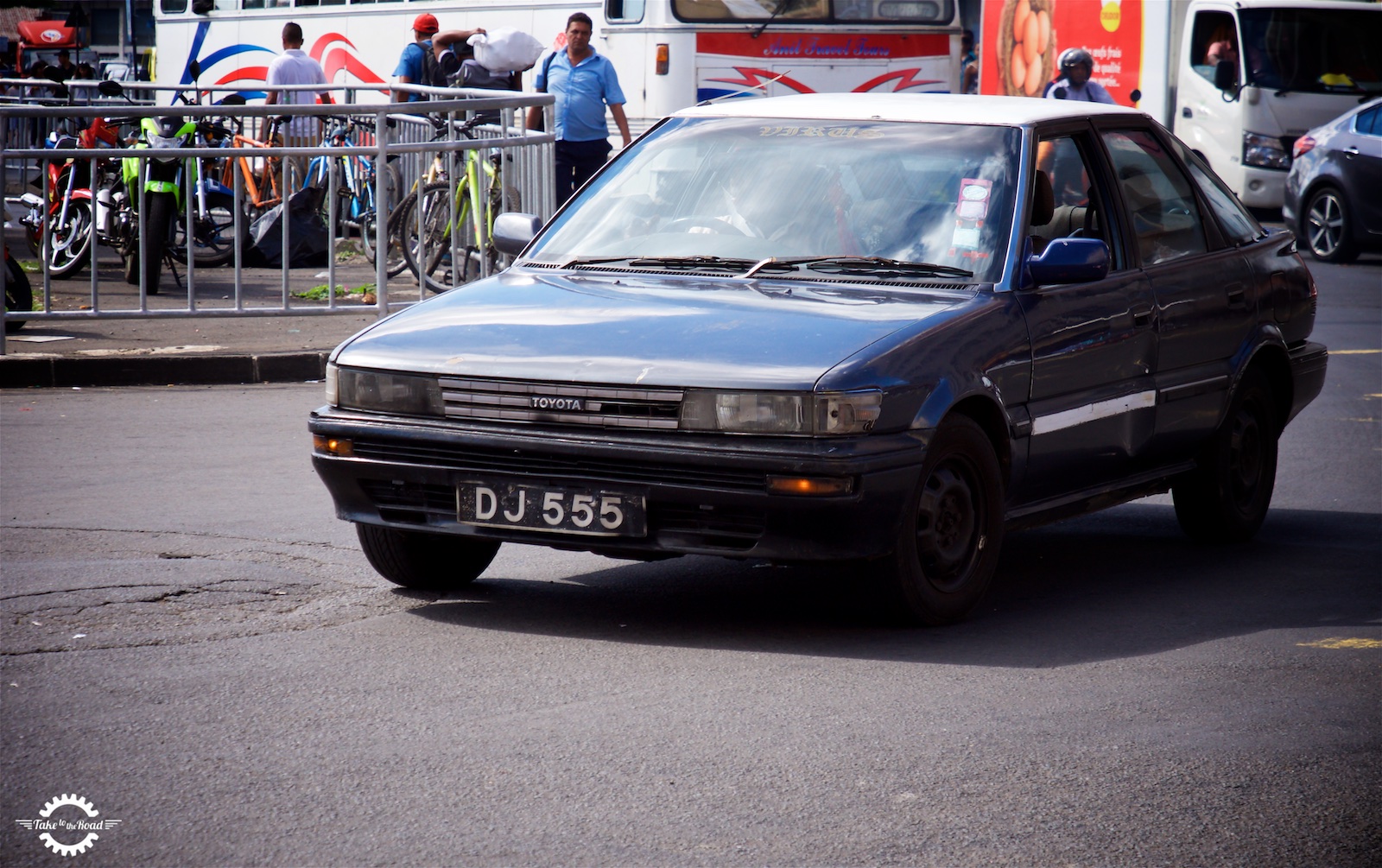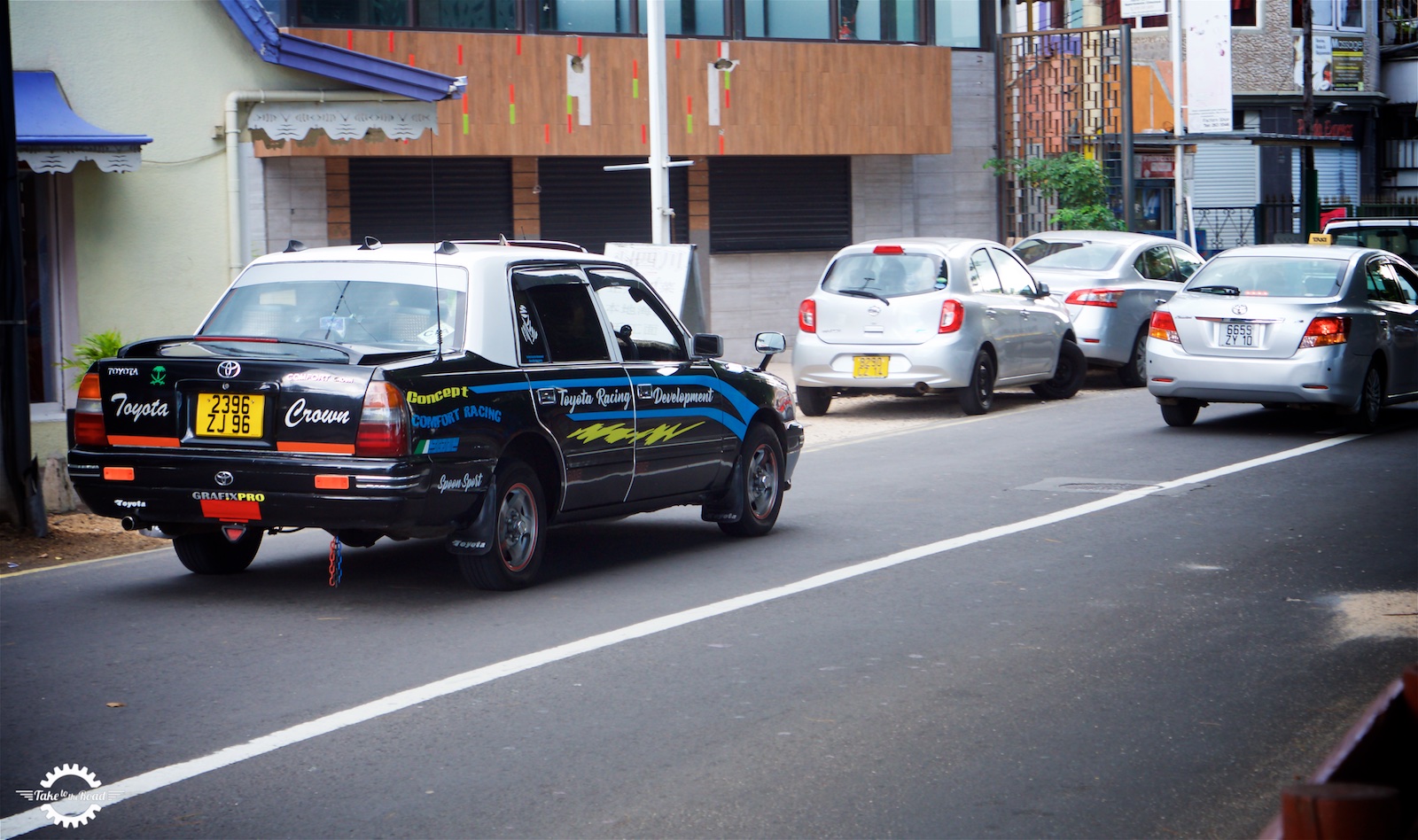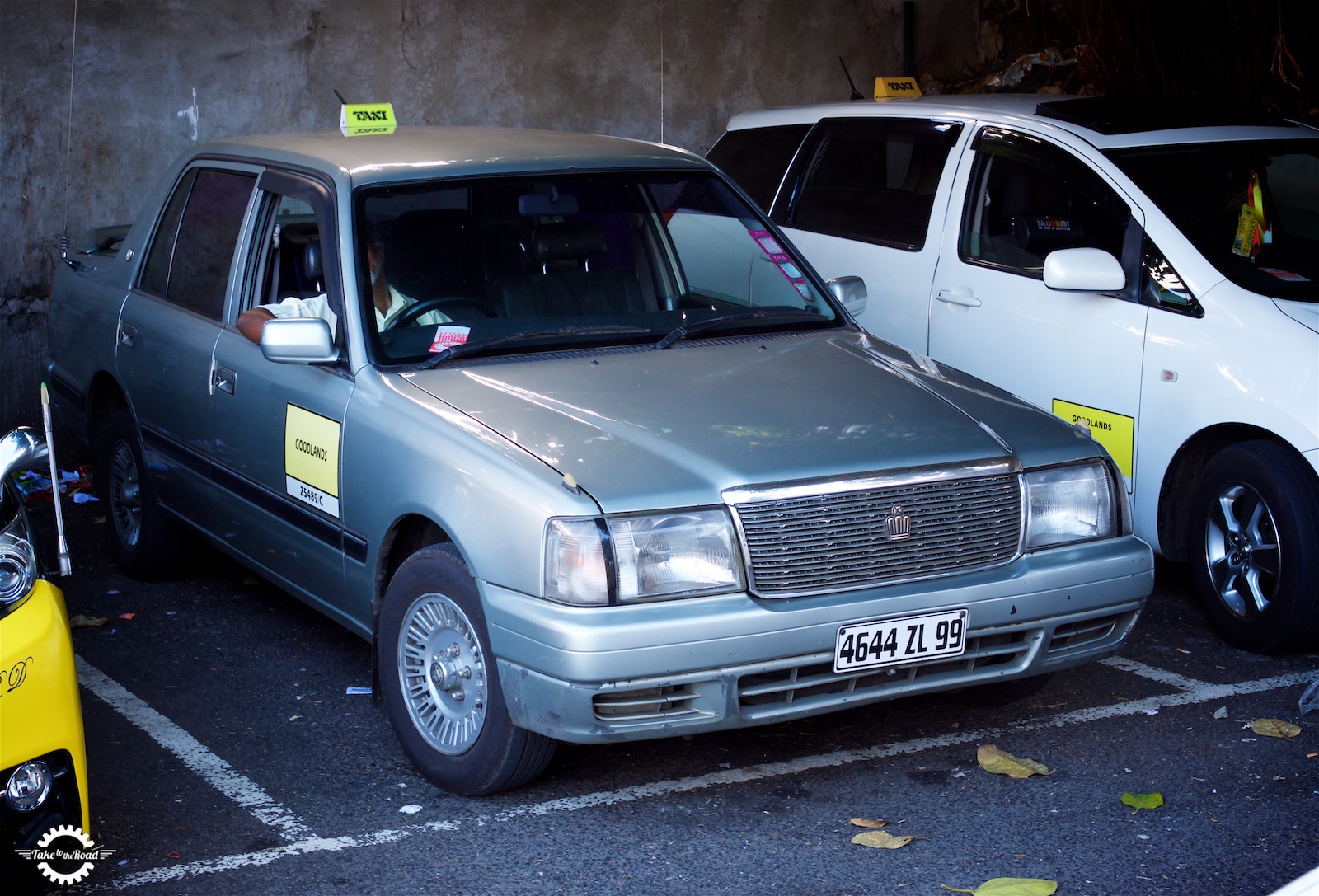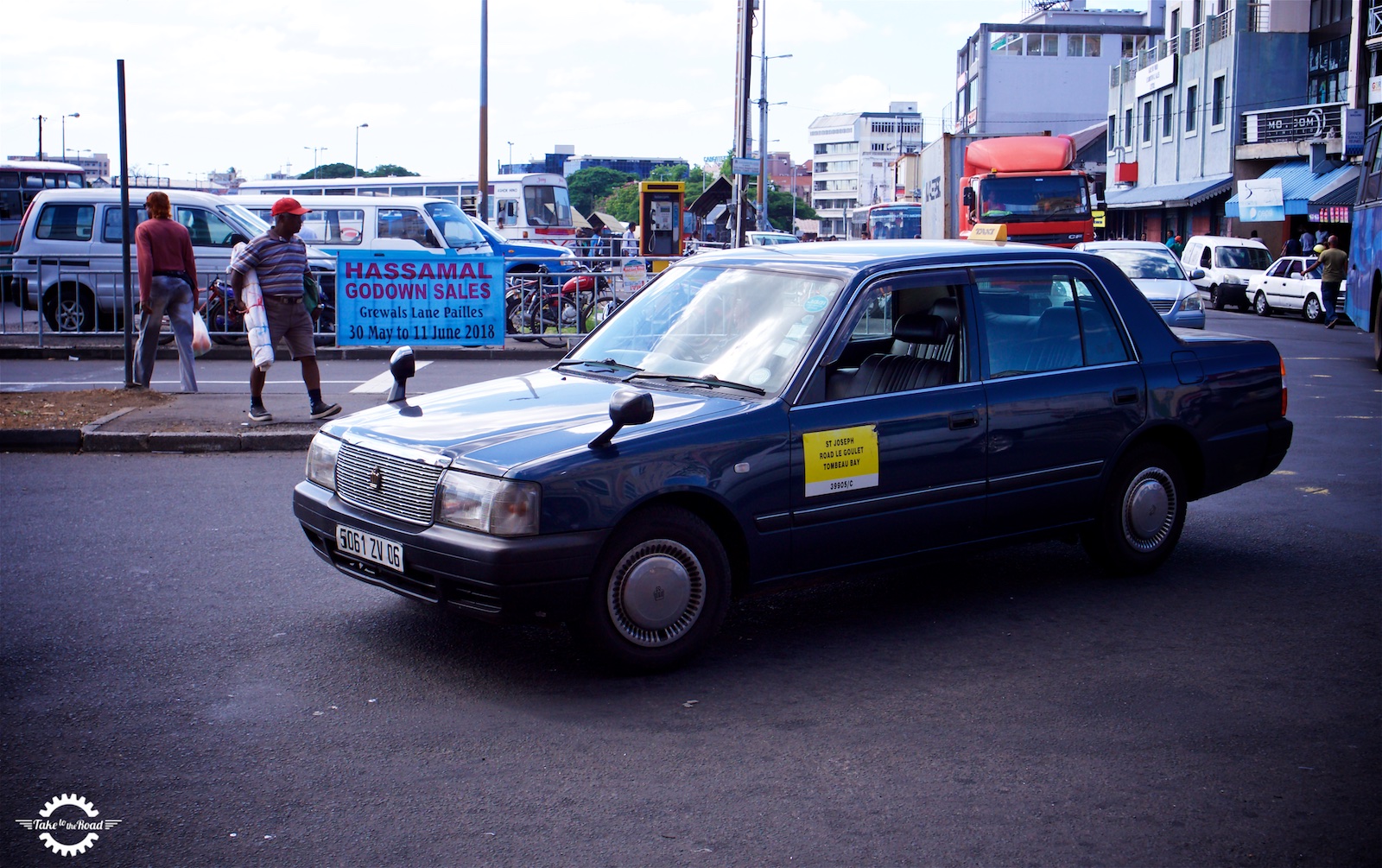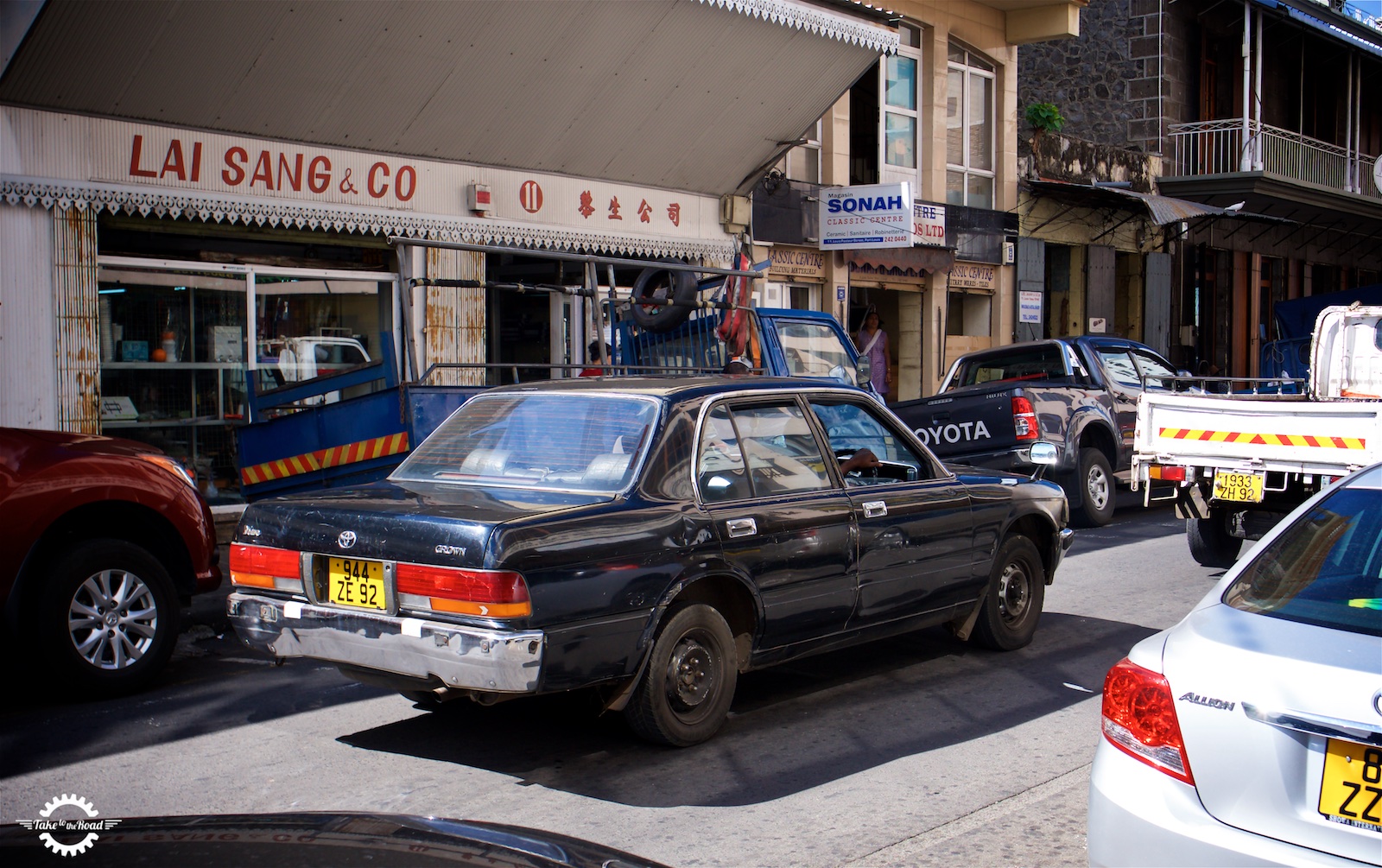 What really did amaze me though was the sheer number of Toyota Corolla E90 models on the road. Available from 1987 to 1992, I remember this model well from back in the day. And here in Mauritius they were clearly the transportation of choice for many.
Speaking with some locals, the Corolla E90 is a popular car due to strong resale values, reliability, availability of cheap spare parts and decent fuel economy. An opinion that is generally applied to other Japanese cars on the island.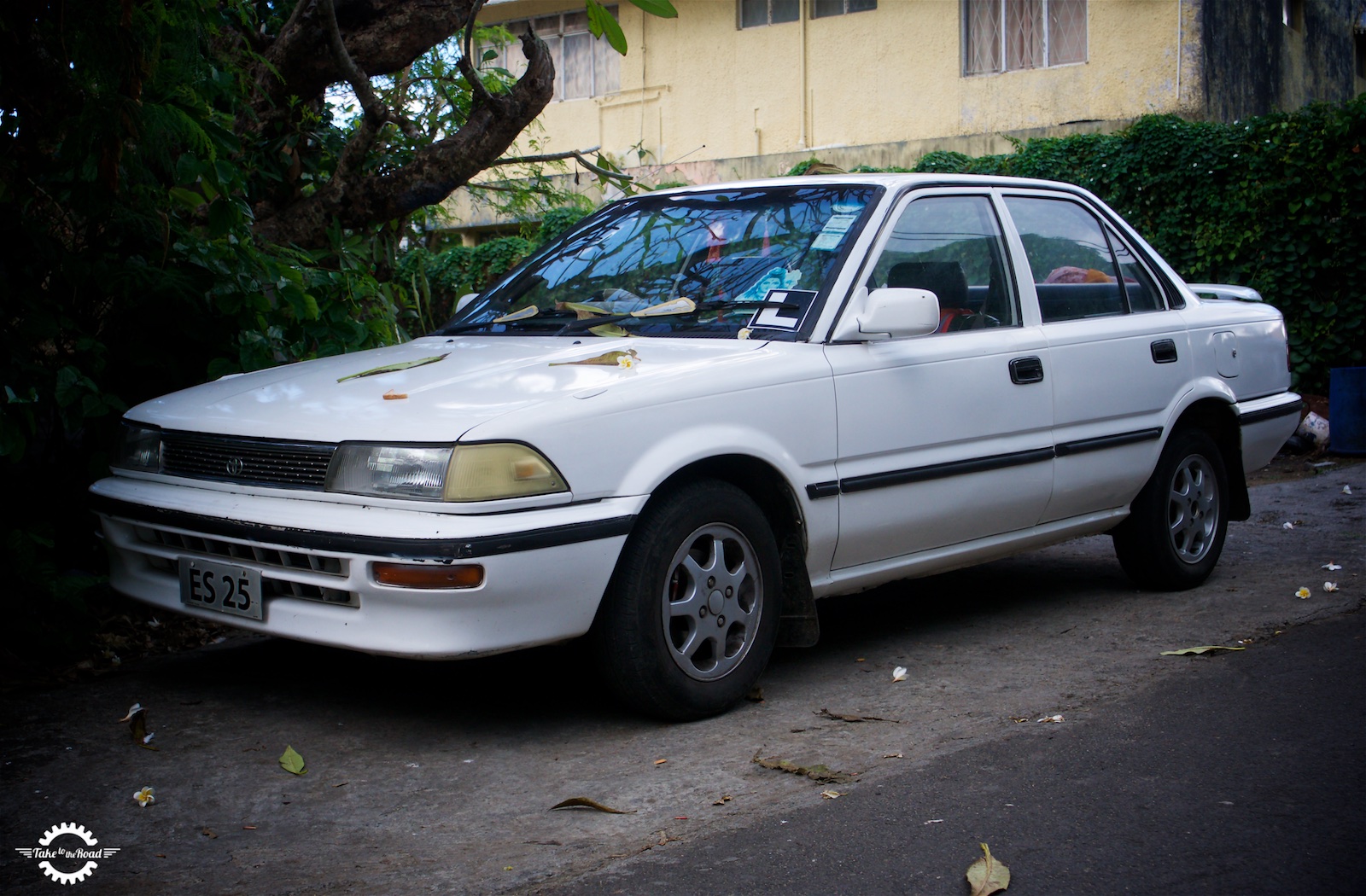 But why was I excited about seeing lots of Corolla E90s? It was after all just a mid range saloon from the late 80s/early 90s. And is it really a classic? Well let me put it to you this way… when did you last see one on the roads here in the UK? Models like this are fast disappearing here and in other parts of the EU. A faith that befalls many once numerous saloon cars once they reach a certain age and depreciation.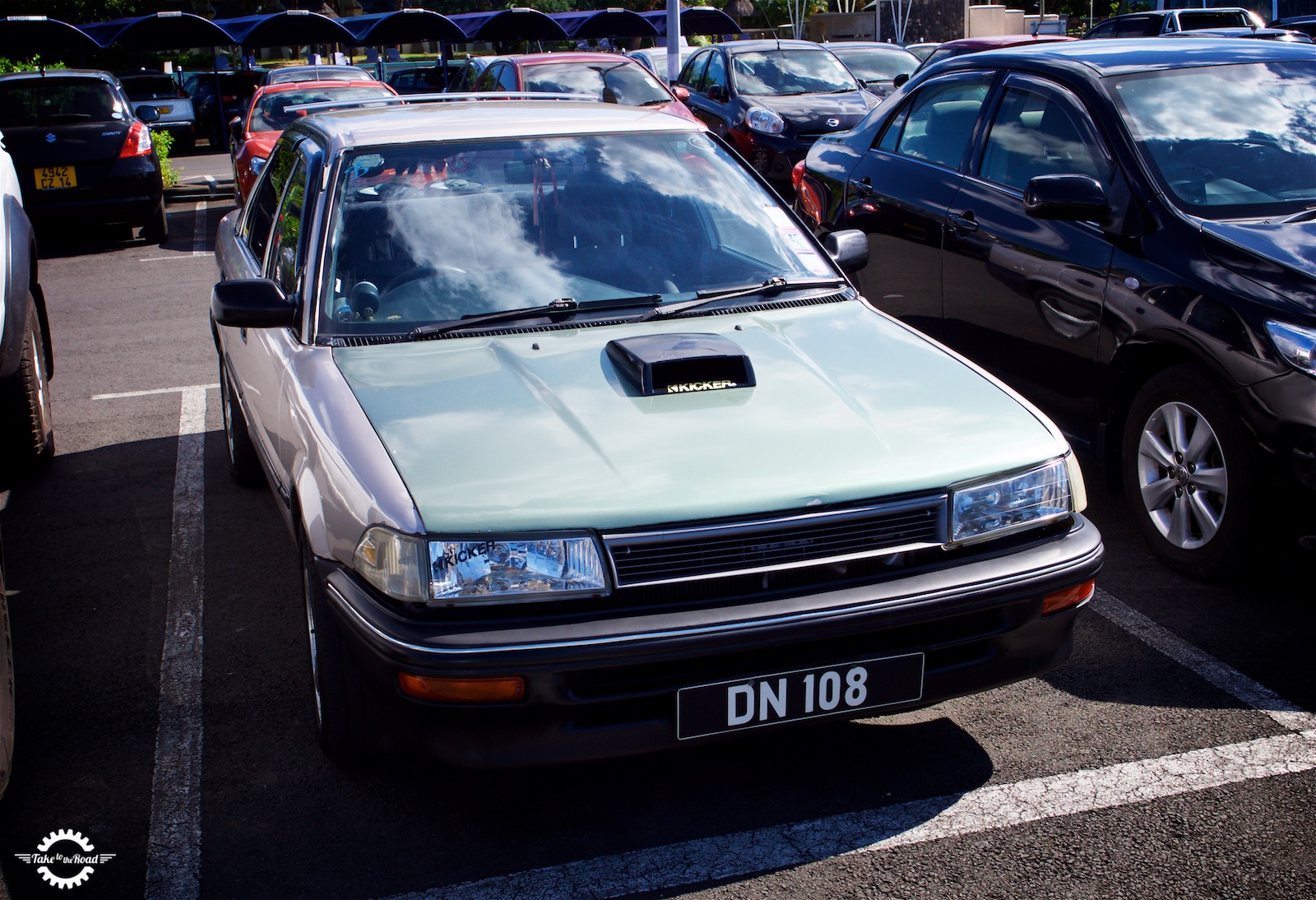 On the plus side, models like the E90 are now falling into the category of modern classic here in the UK. And as we enthusiasts know, cars from the 1980s and 1990s are now the hot ticket. They can be a relatively cost effective way of getting into classic cars. But on the island of Mauritius cars like this are still being used everyday. Which is fantastic to see.
So below is my selection of some of the stand Classic Cars of Mauritius that I spotted during my visit. I've broken them into two sections, Classic Cars of Mauritius: The Asian Classics and Classic Cars of Mauritius: The European Classics. You won't find rare Maserati's or Bugatti's in the list below. Instead this is a snapshot of cars in use on the island today.
Classic Cars of Mauritius: The Asian Classics
One of the oldest and most exciting car spots for me was this little Mazda which I found on the streets of the capital Port Louis. I'm not completely sure which model it was as all of its identifying badges were gone. But I believe it is a Mazda 1000 saloon from the late 1960s. A pretty rare car these days and one I have never seen before in the flesh.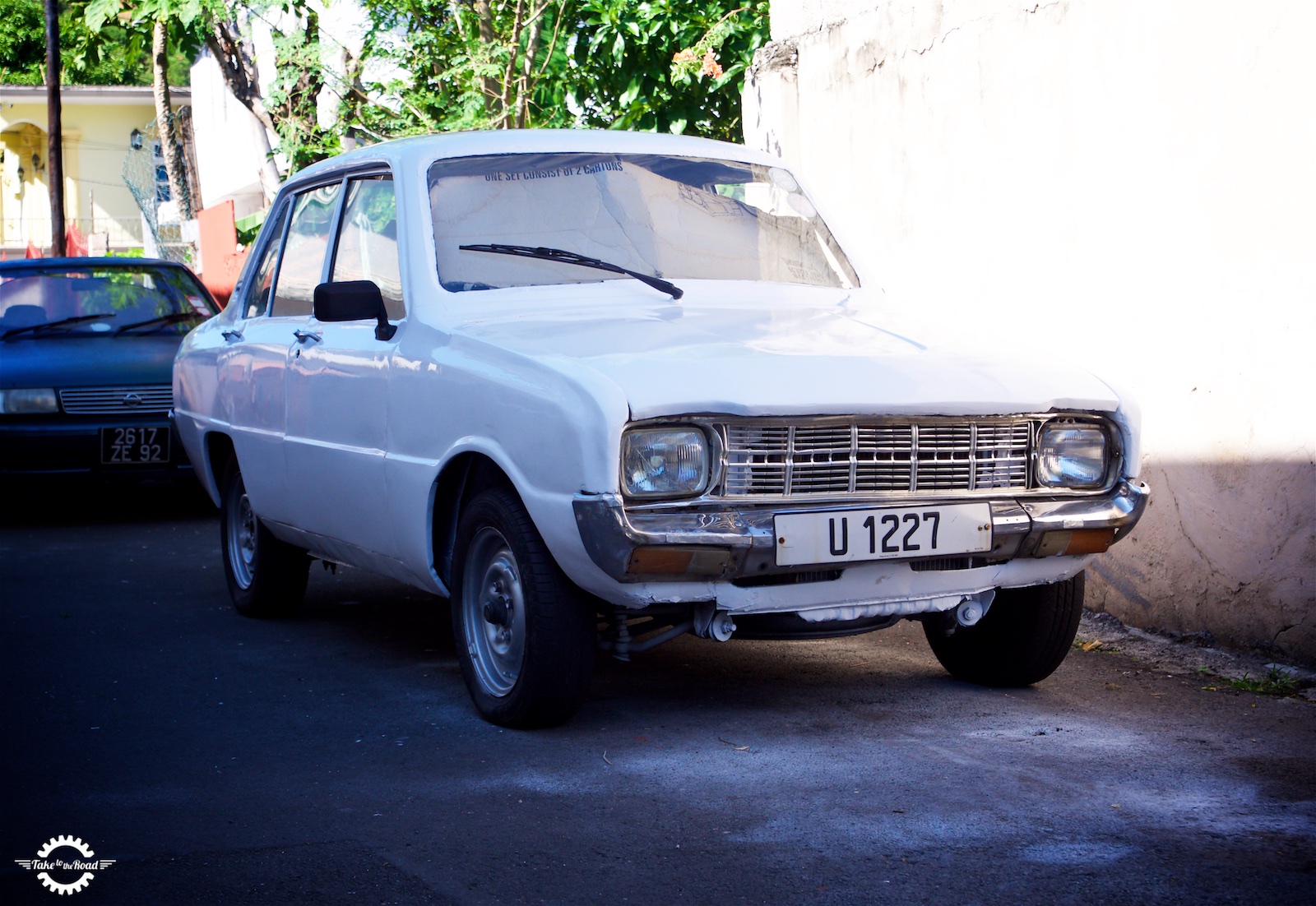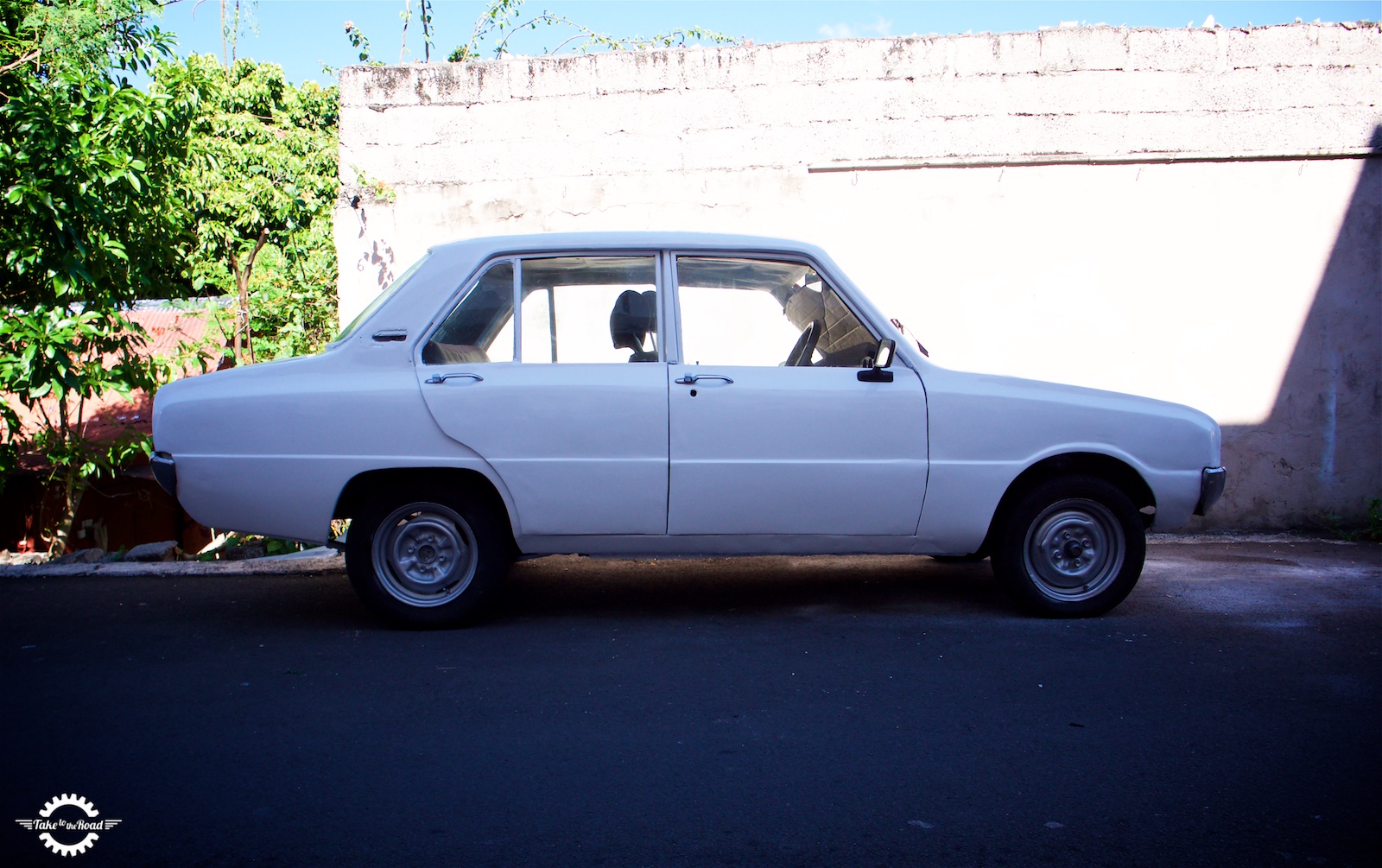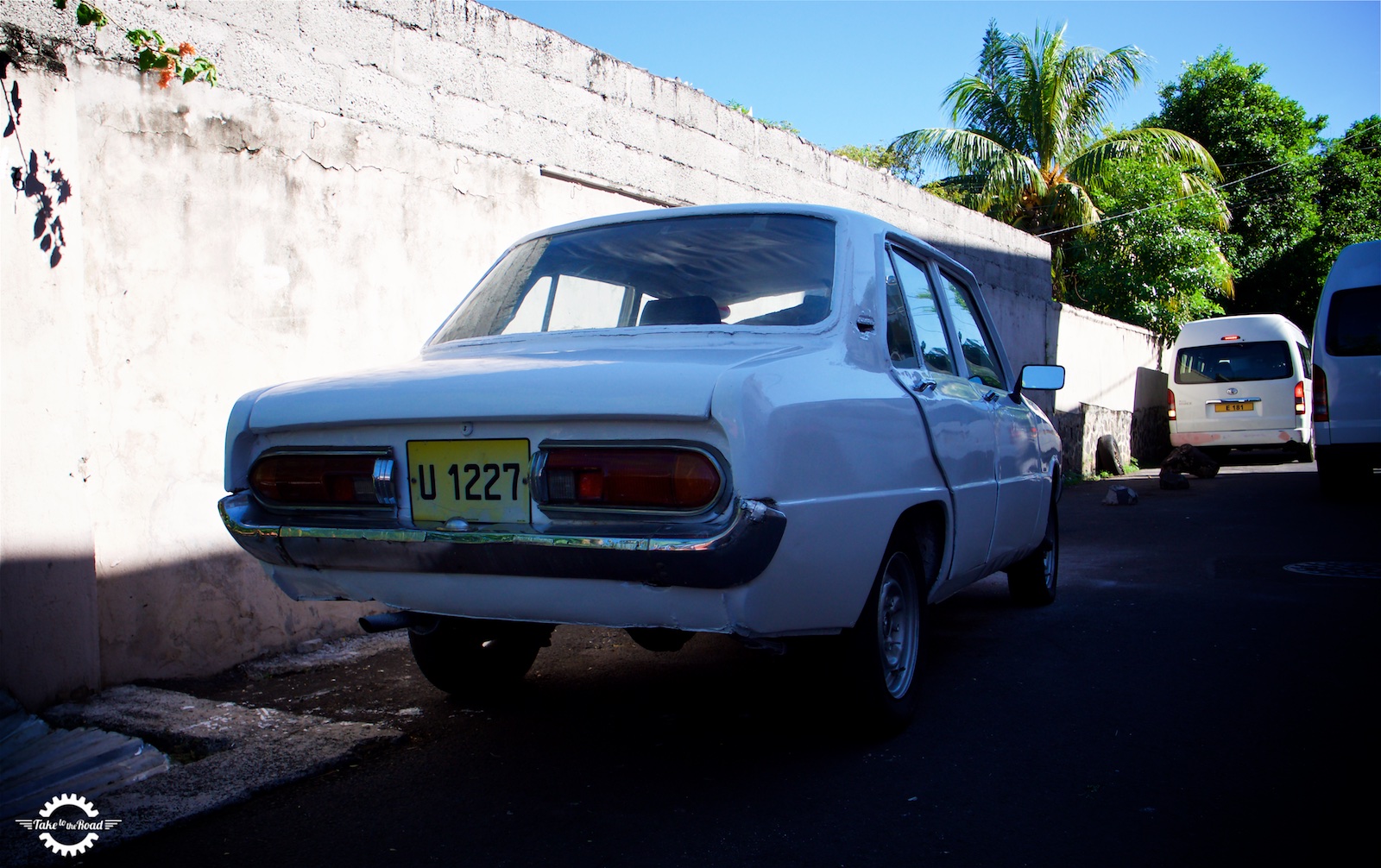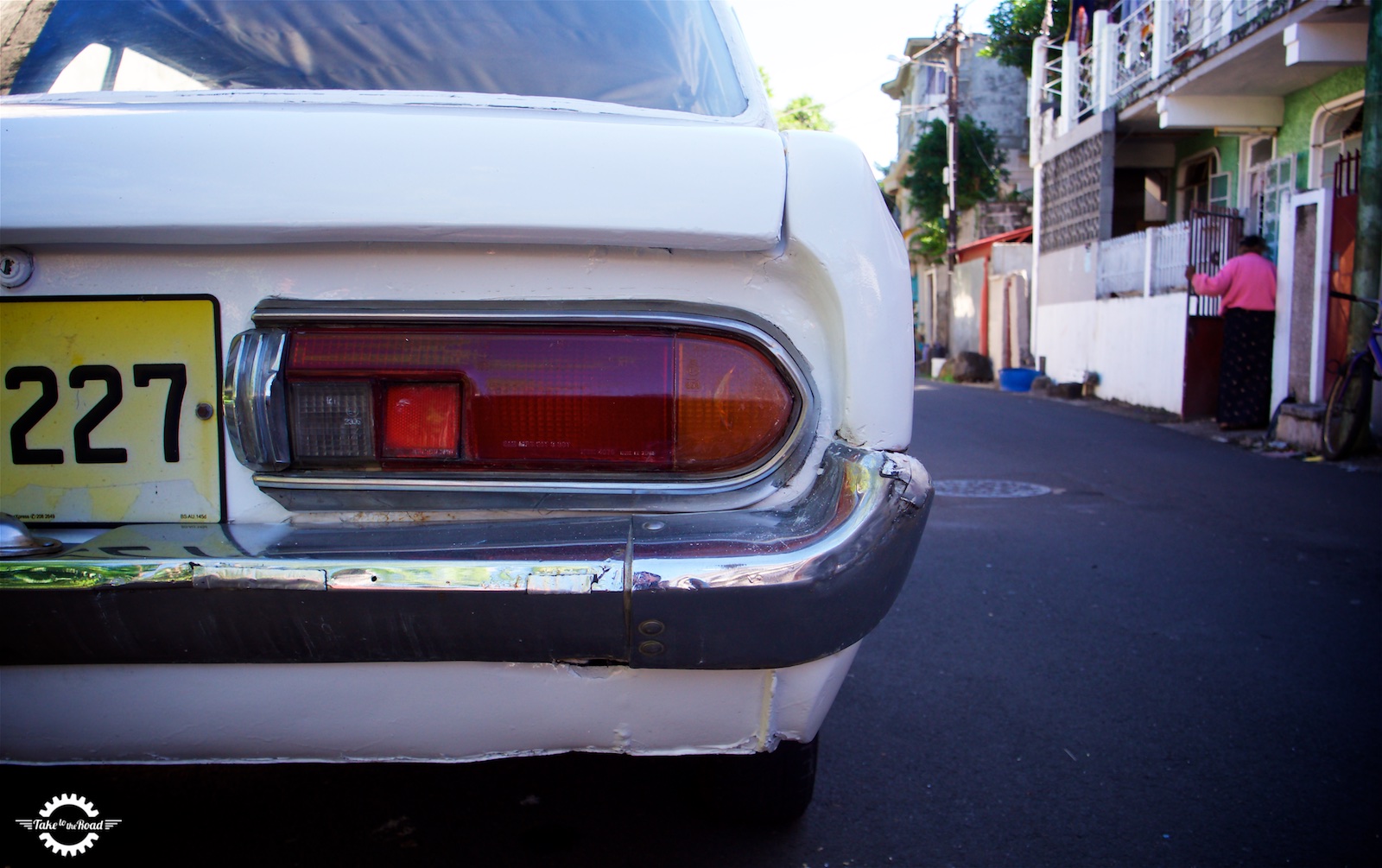 The car had recently been resprayed but still bore all the battle scars it had picked up over many decades. Most of its exterior chrome trim detailing was missing and it looked like the original steering wheel was swapped for one from a Nissan Sunny. But all of that didn't really bother me as this little Datsun was a charming survivor.
Another cool spot for me was yet another Mazda. This time it was a Mazda Familia estate, which was sold in Europe as the Mazda 323. My parents actually had a silver 1988 323 hatchback so seeing its larger sibling on the island was a nice nostalgic moment. This Familia was actually in pretty good condition and clearly had been looked after. And it was being put to good use with lots of gear stowed in the boot.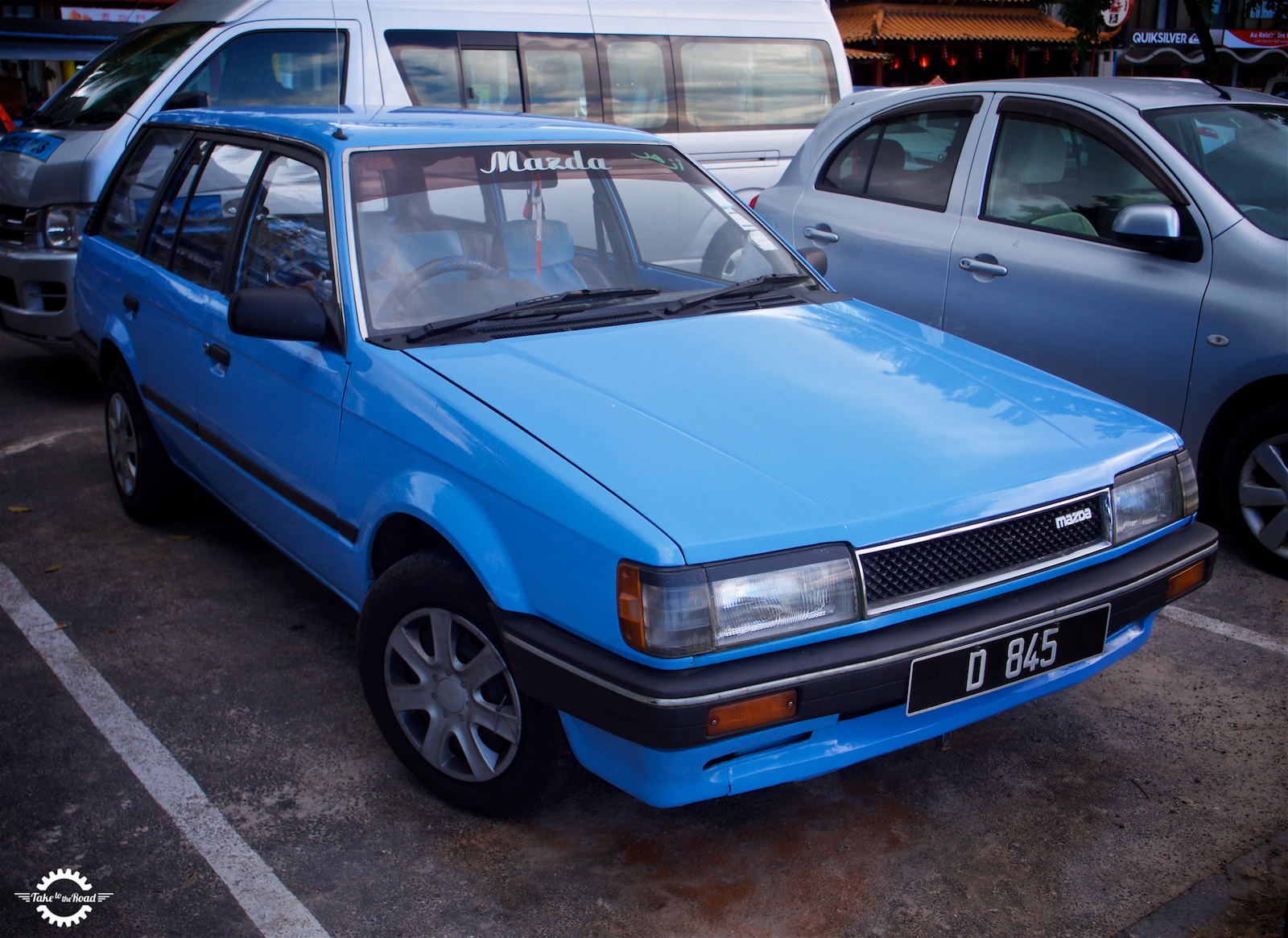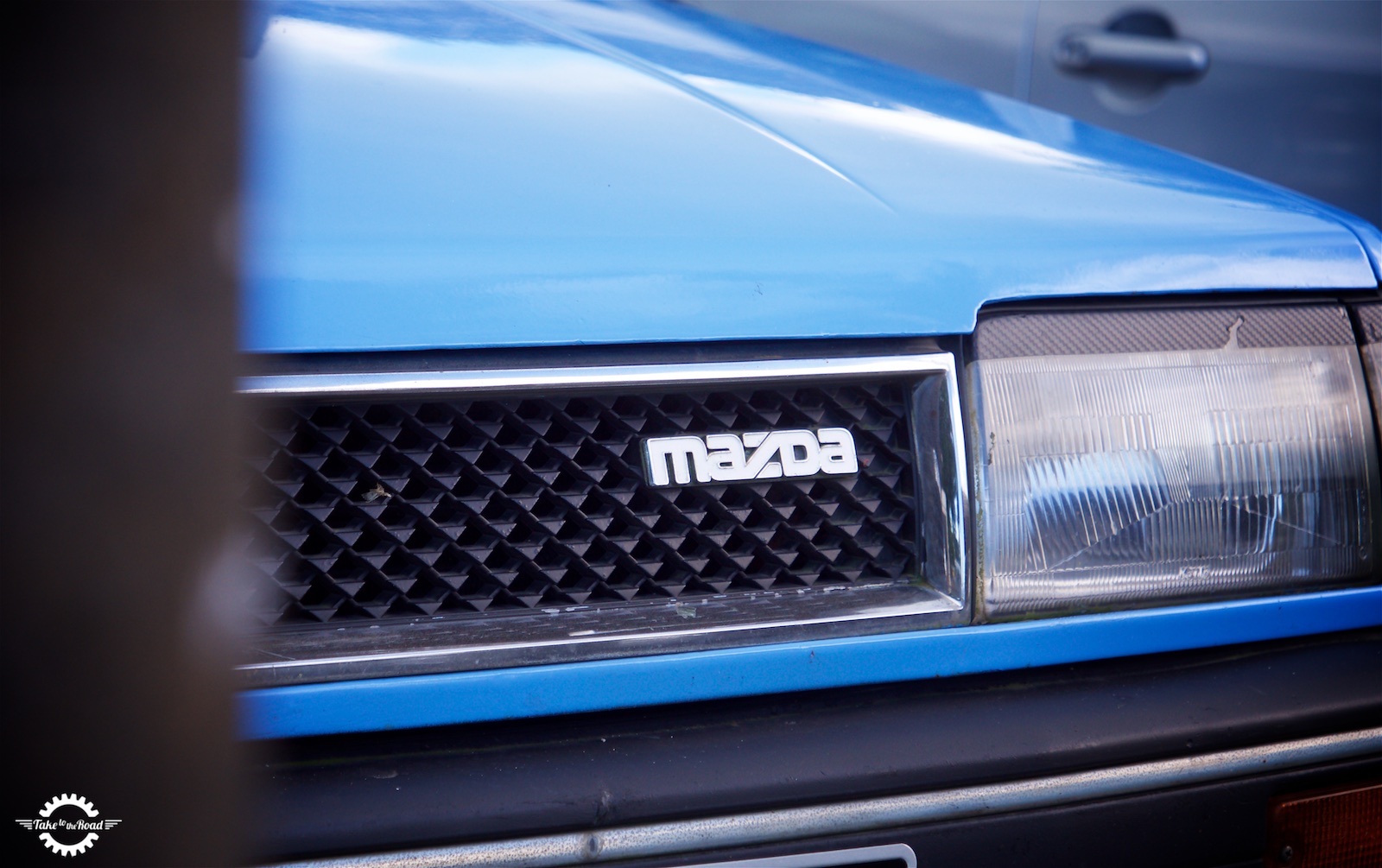 Another car that stood out was a rather distinctive Daihatsu Charade. This one was in use with a driving school and I couldn't think of a more fun looking car to learn drive in. It looked brilliant and brought a smile to my face. Again this second generation G11 Charade was a trip down memory lane as I remember these little hatchbacks running around in the 1980s in my home town.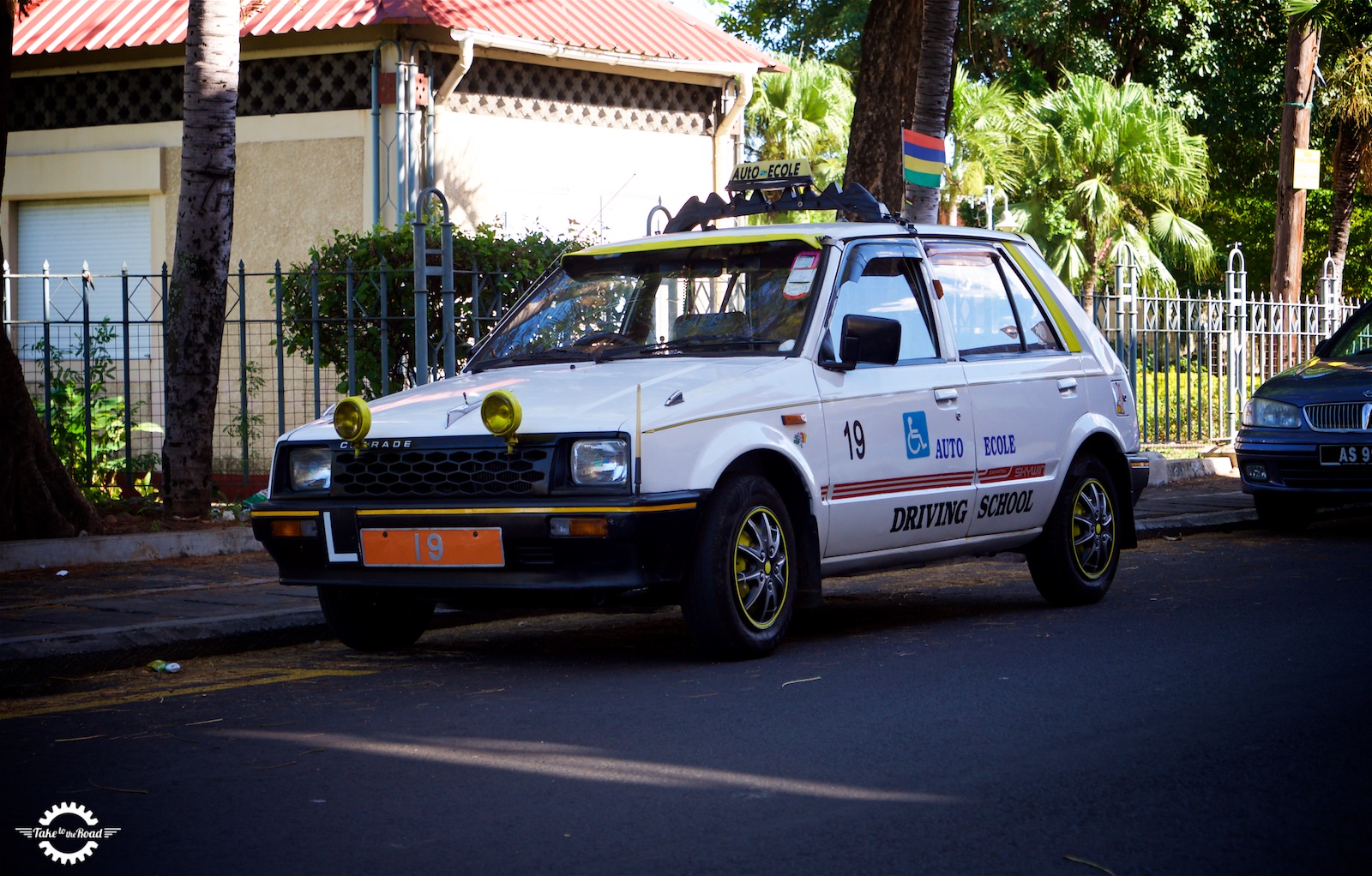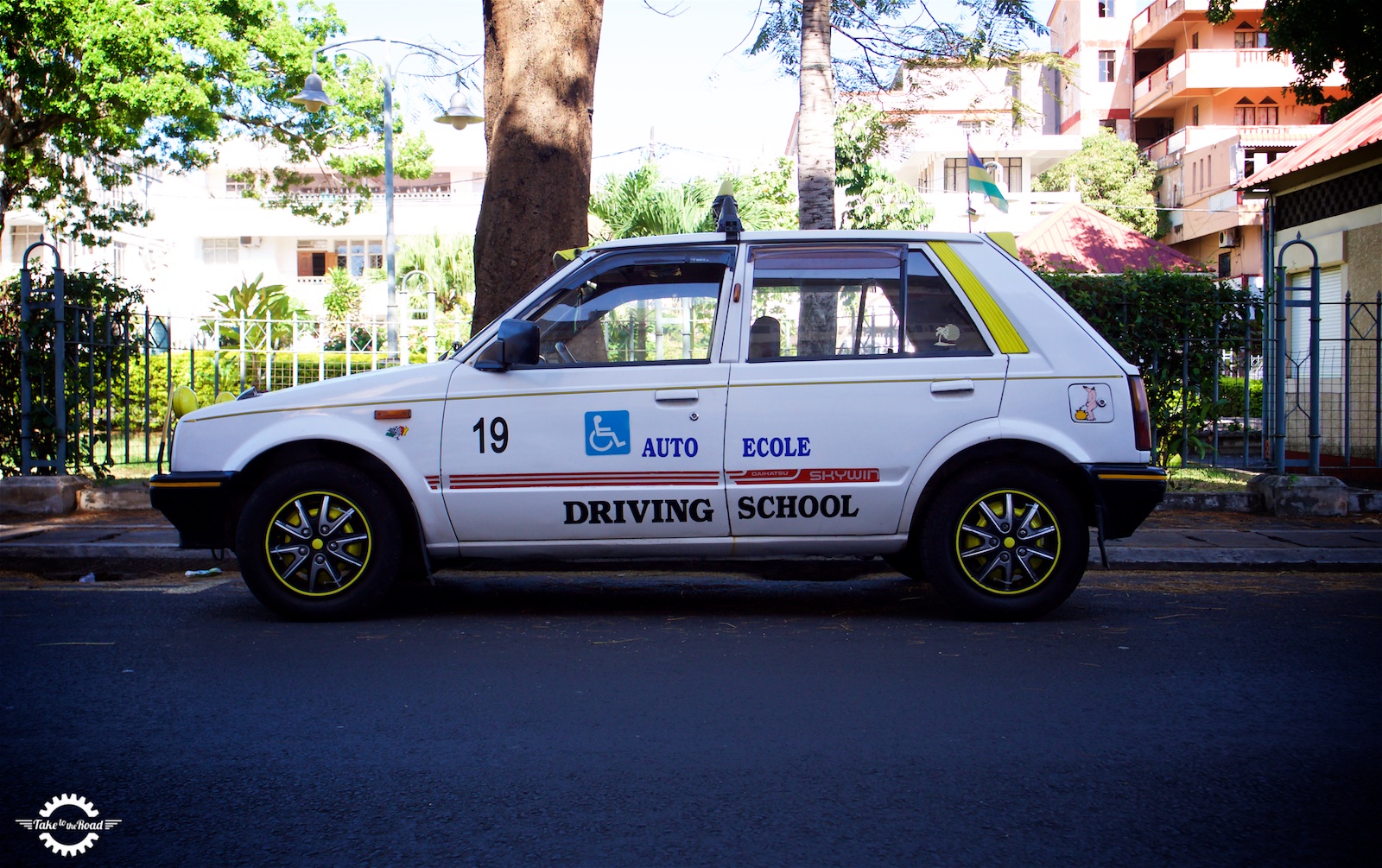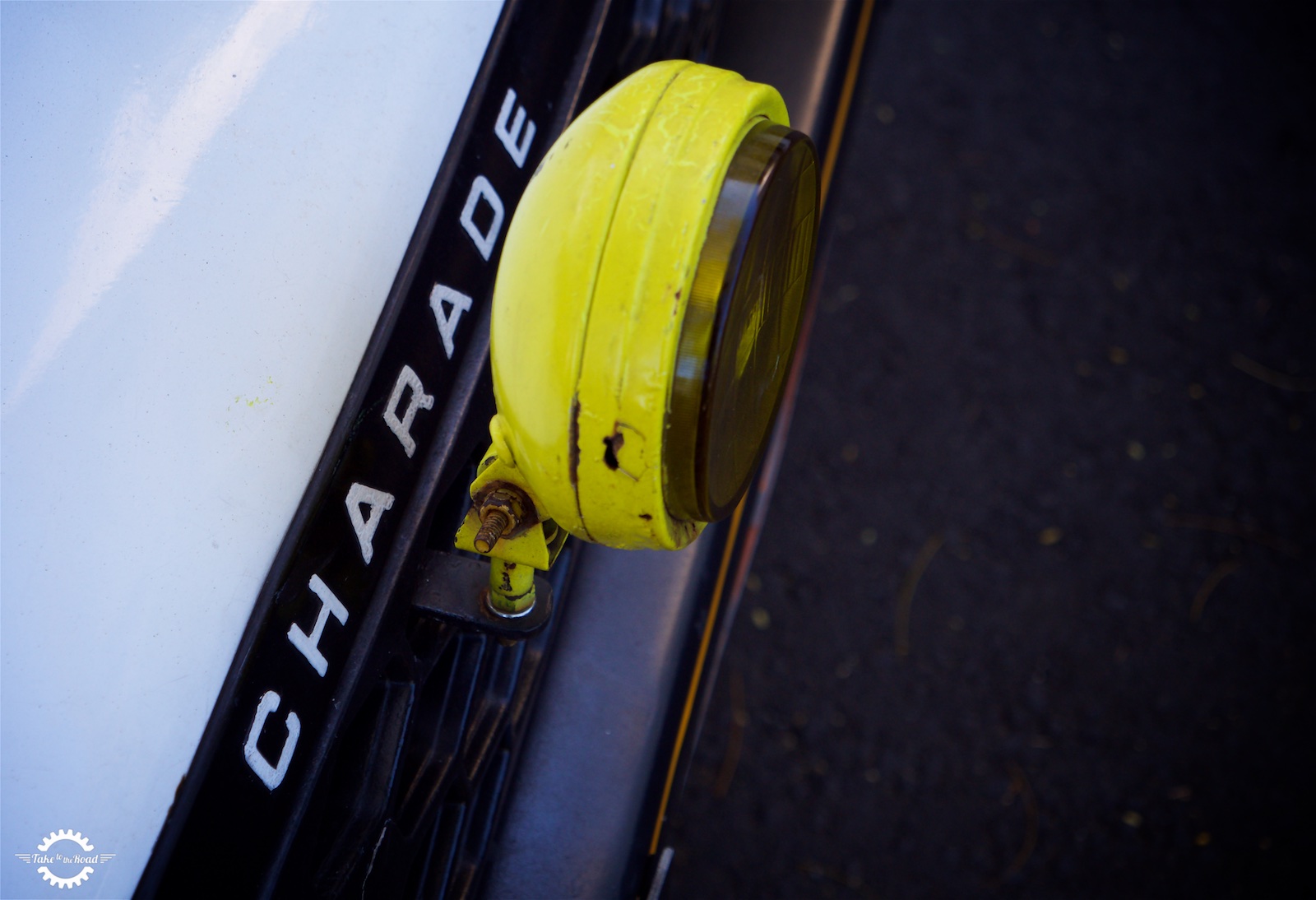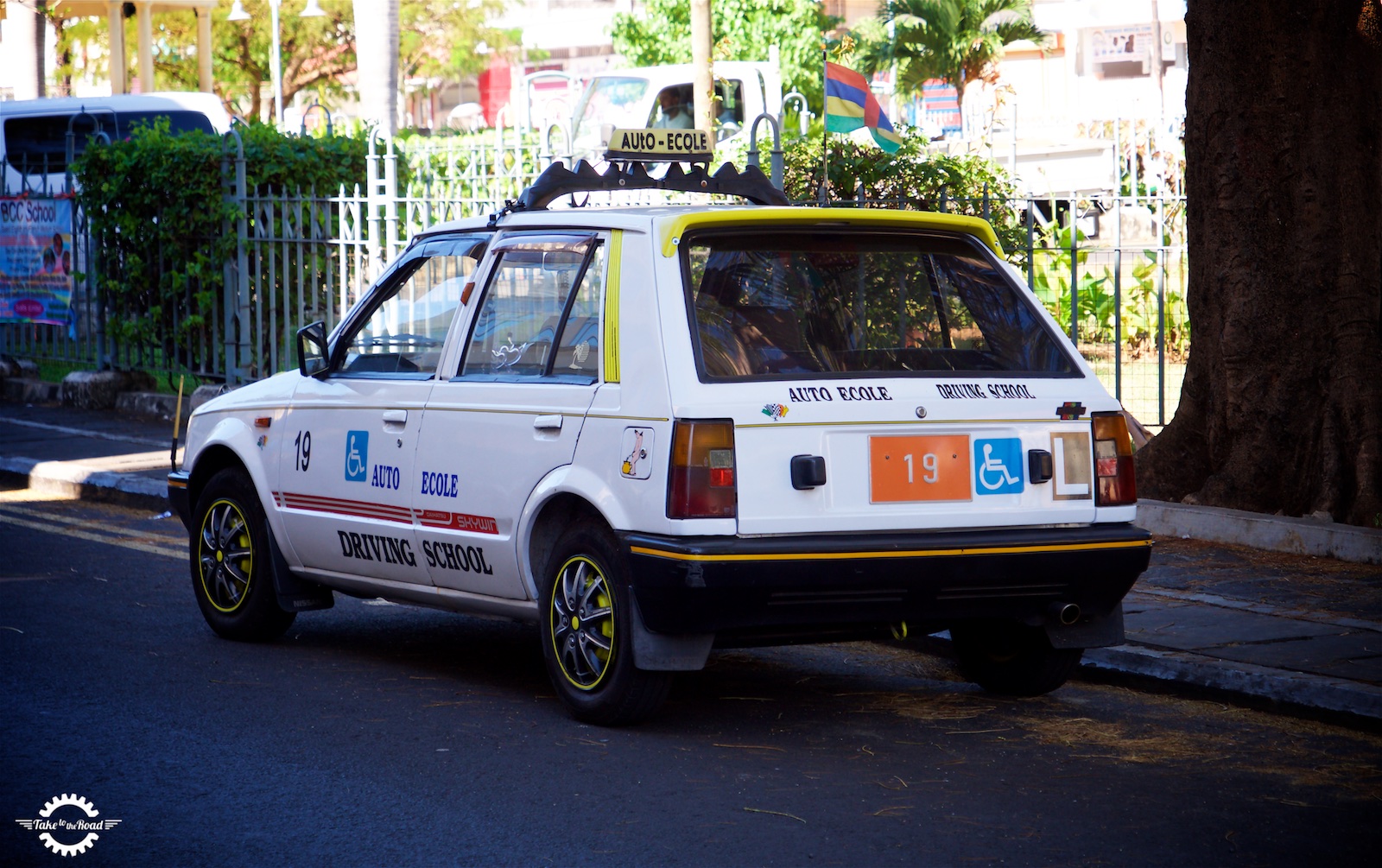 And not many streets away I spotted another Daihatsu, this time the even more compact Domino, which is better known as the Daihatsu Mira in other markets.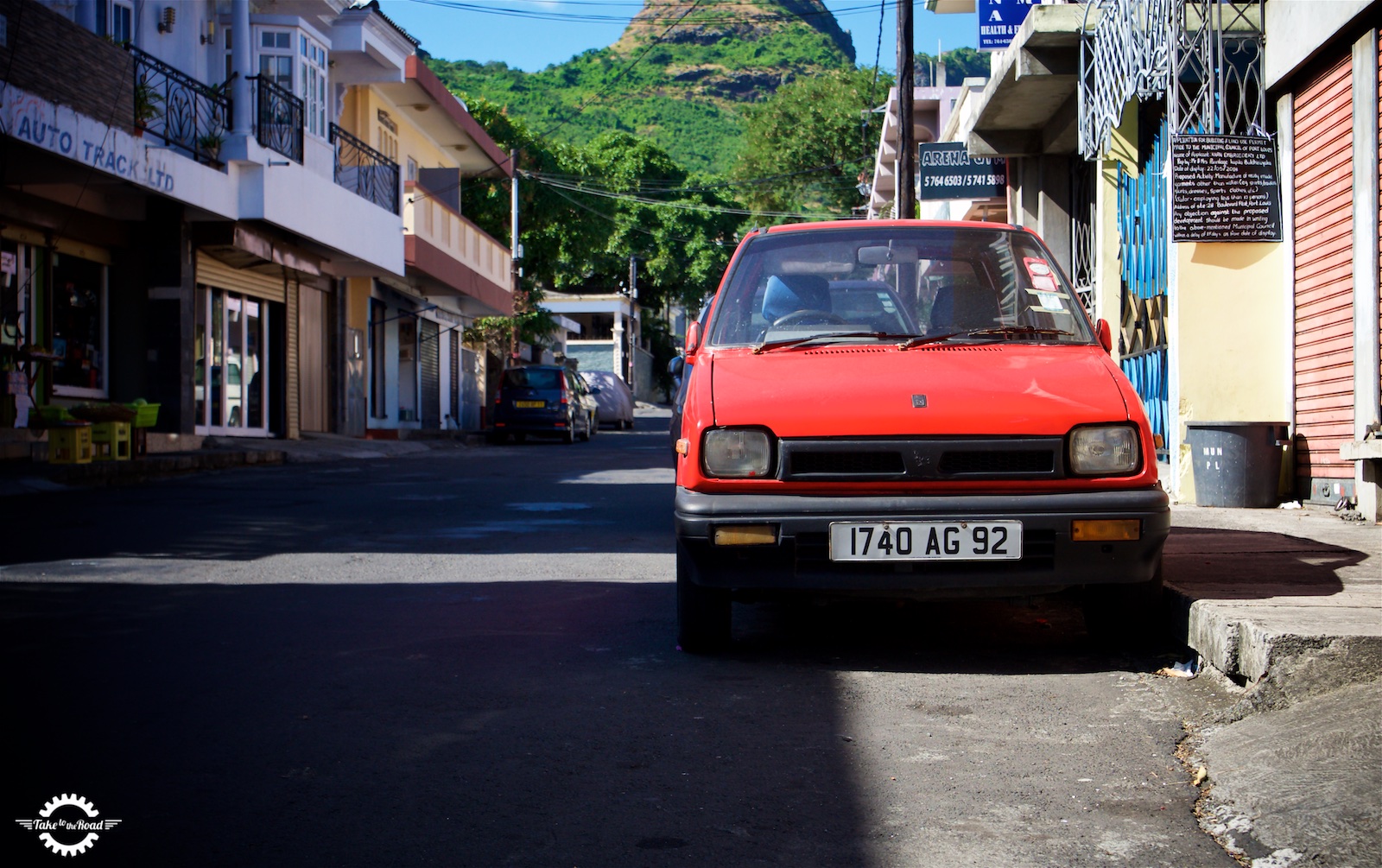 Another common spot on the roads of Mauritius was the Nissan Sunny. Again all of the models I saw are now rare on UK roads, but in Mauritius they are soldiering on in good numbers.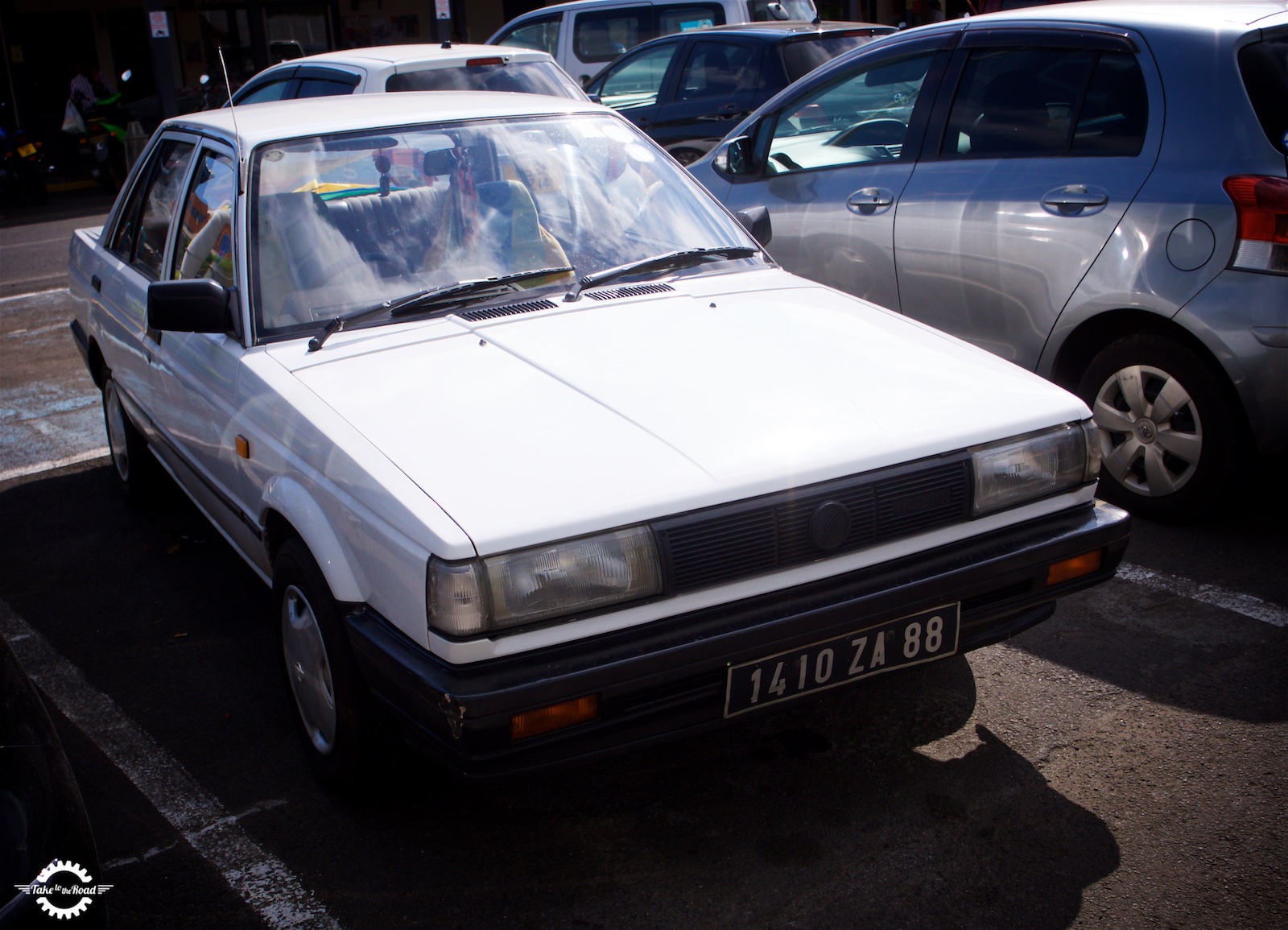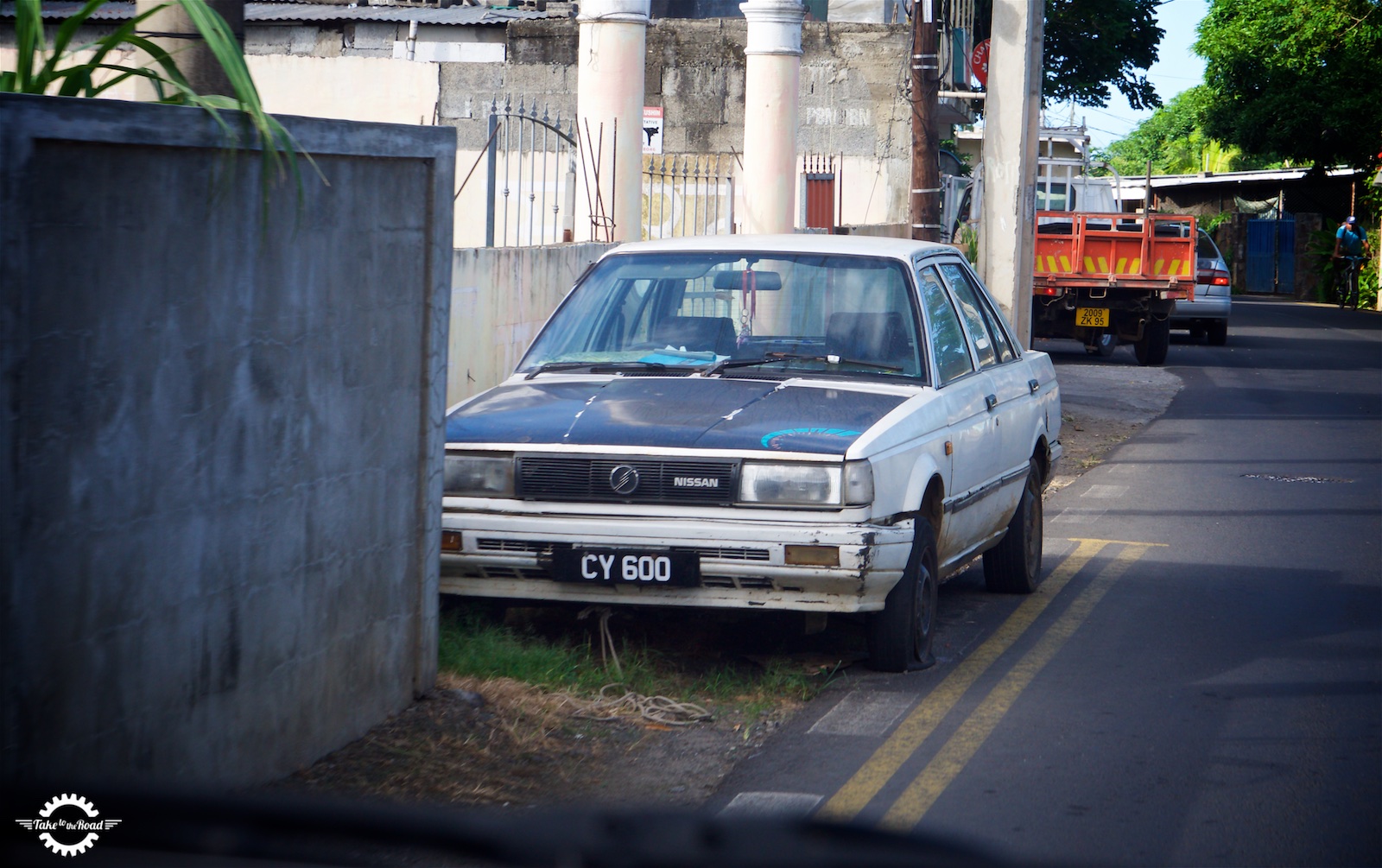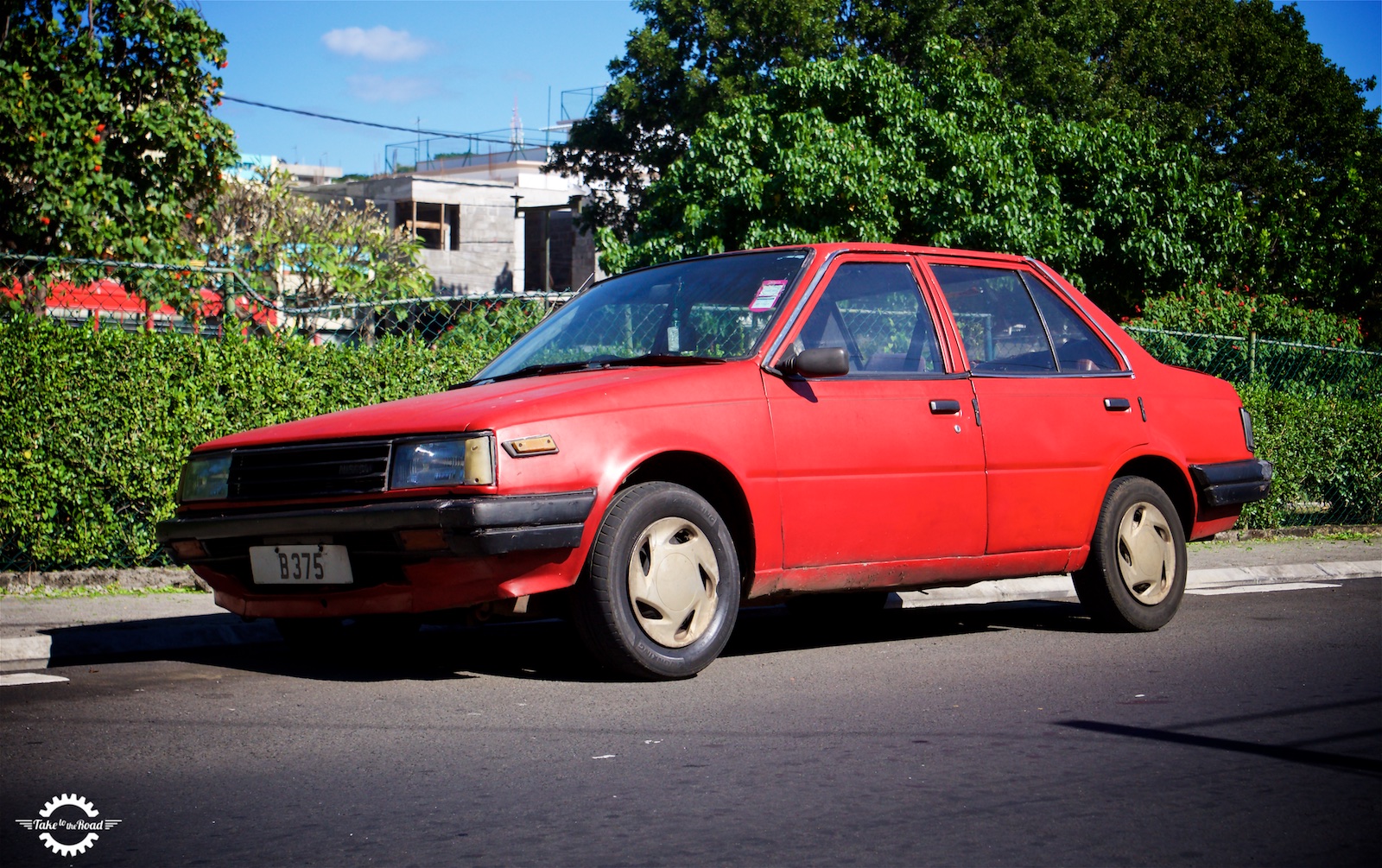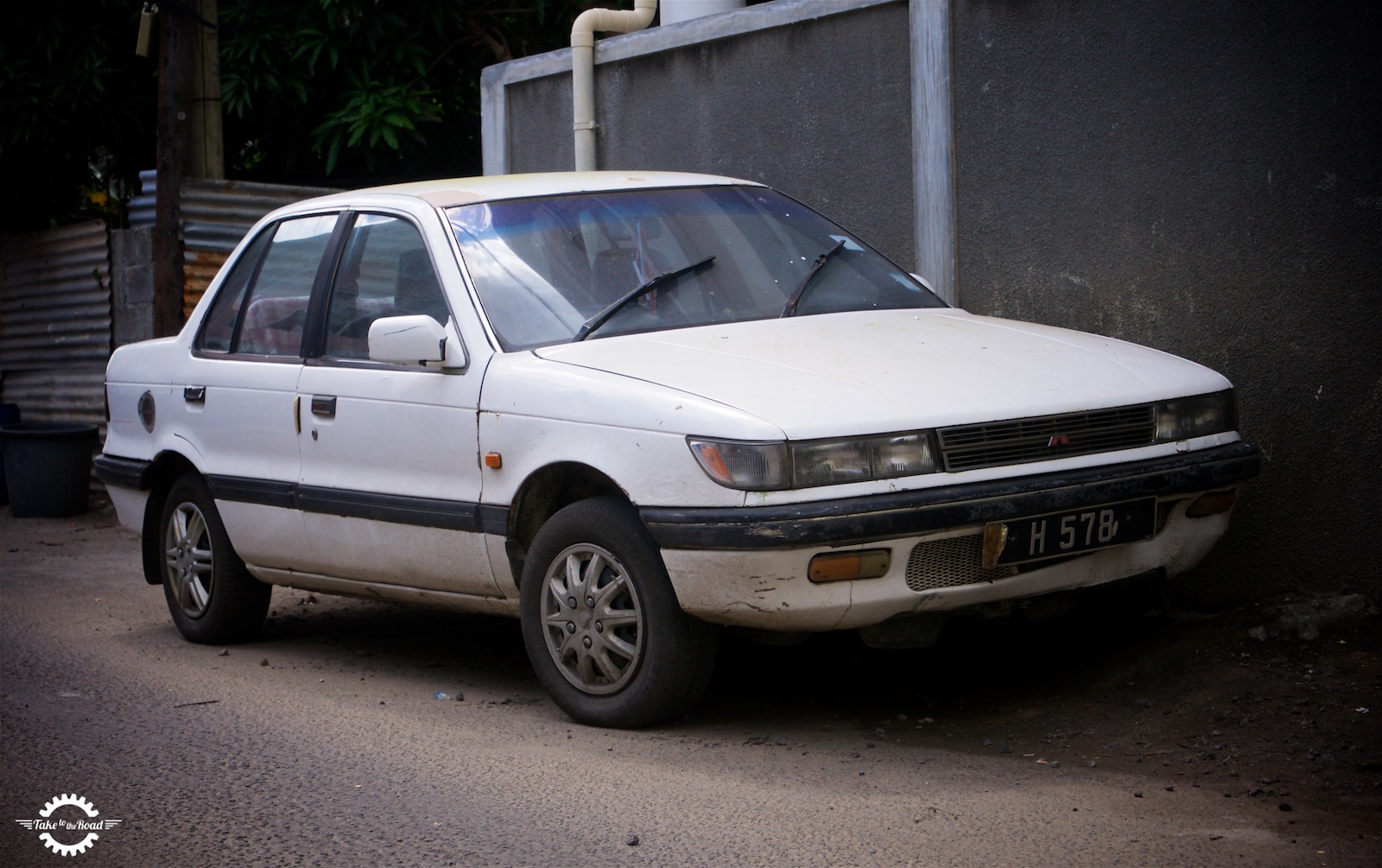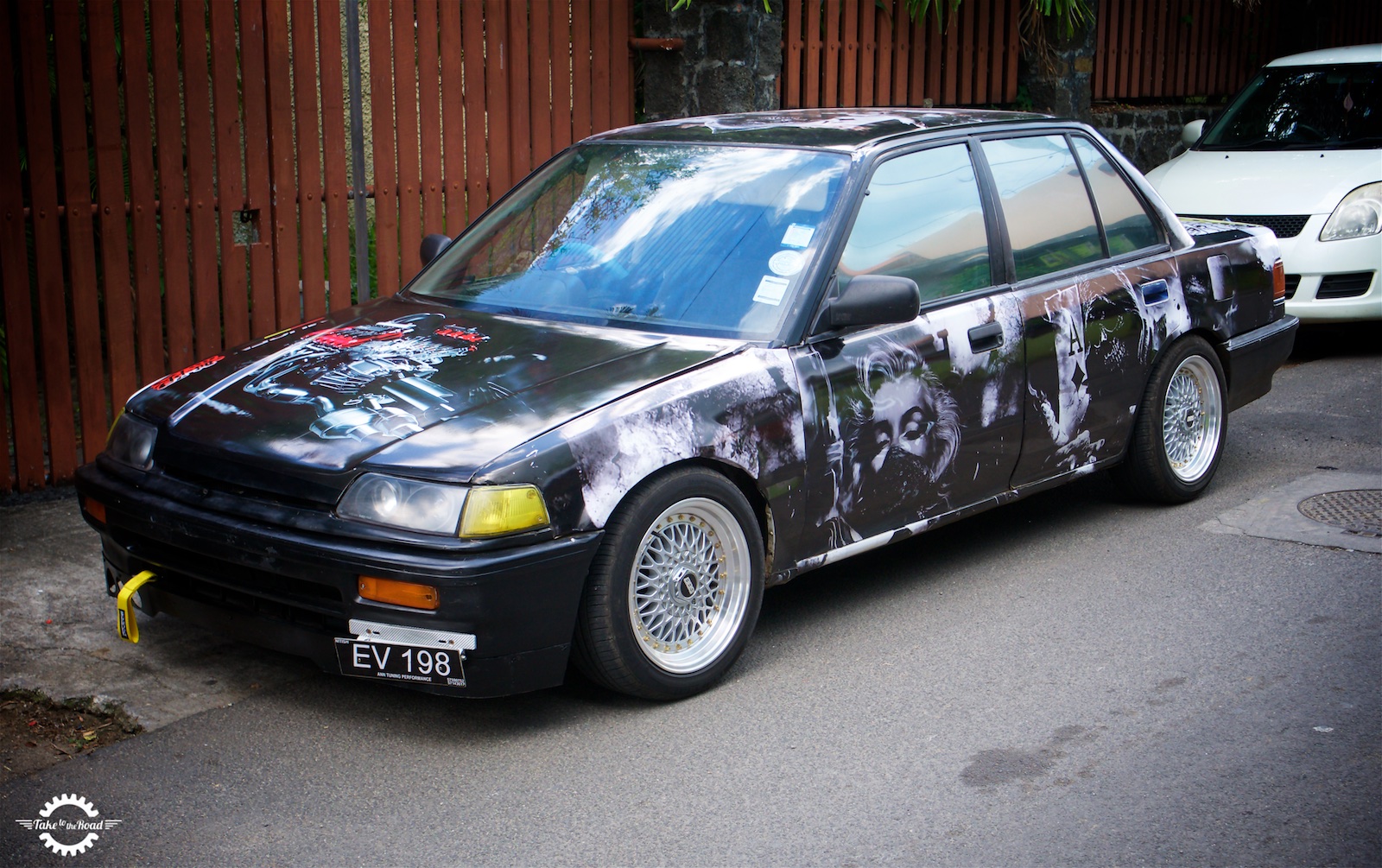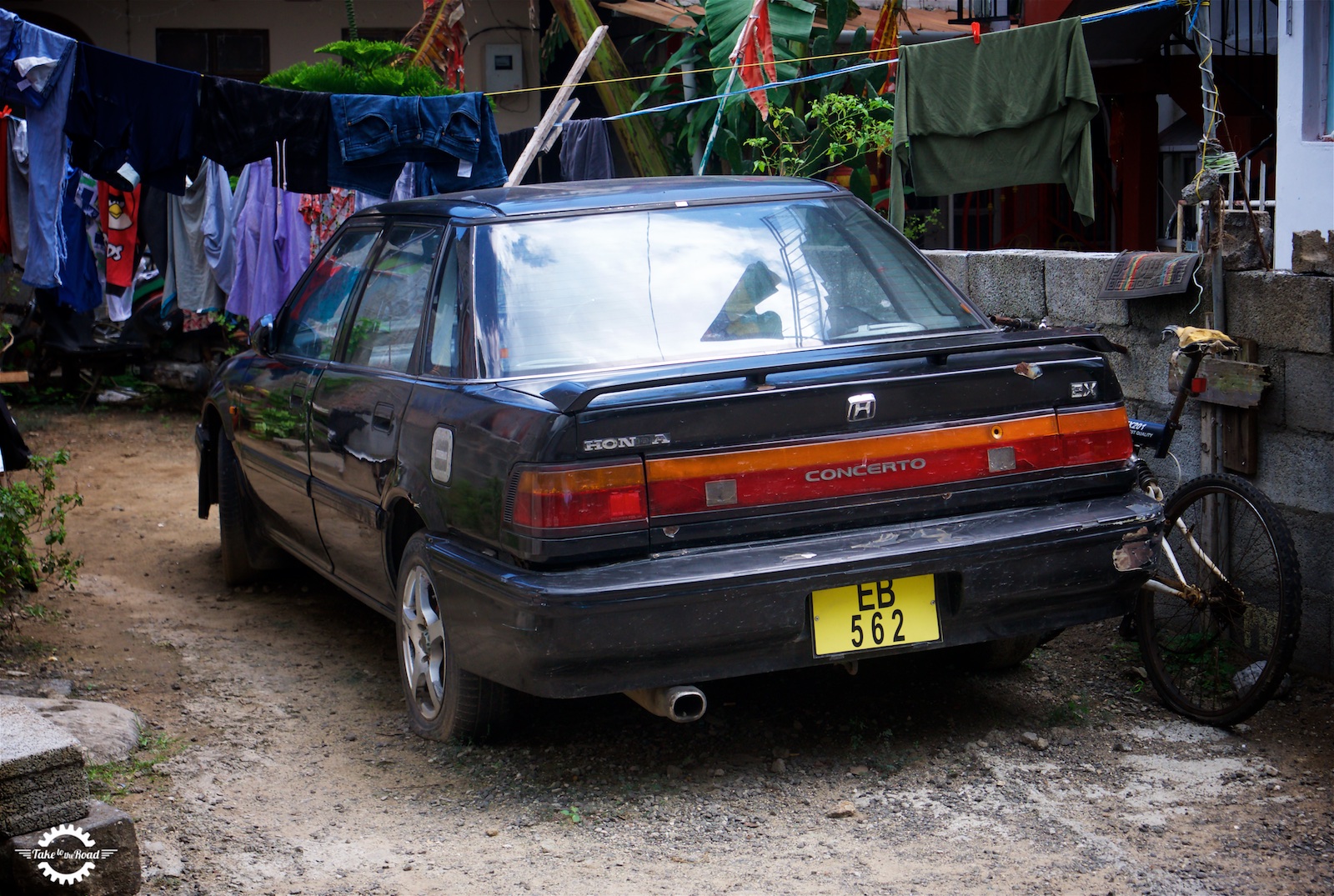 Classic Cars of Mauritius: The Europeans
Despite the sheer number of Asian market cars on the island, there were still some interesting sightings from Euroland. And one of the first cars I actually spotted when I entered the capital of Port Louis was this striking Ford Escort XR3i cabriolet. Now with that colour and body kit it was kind of hard to miss.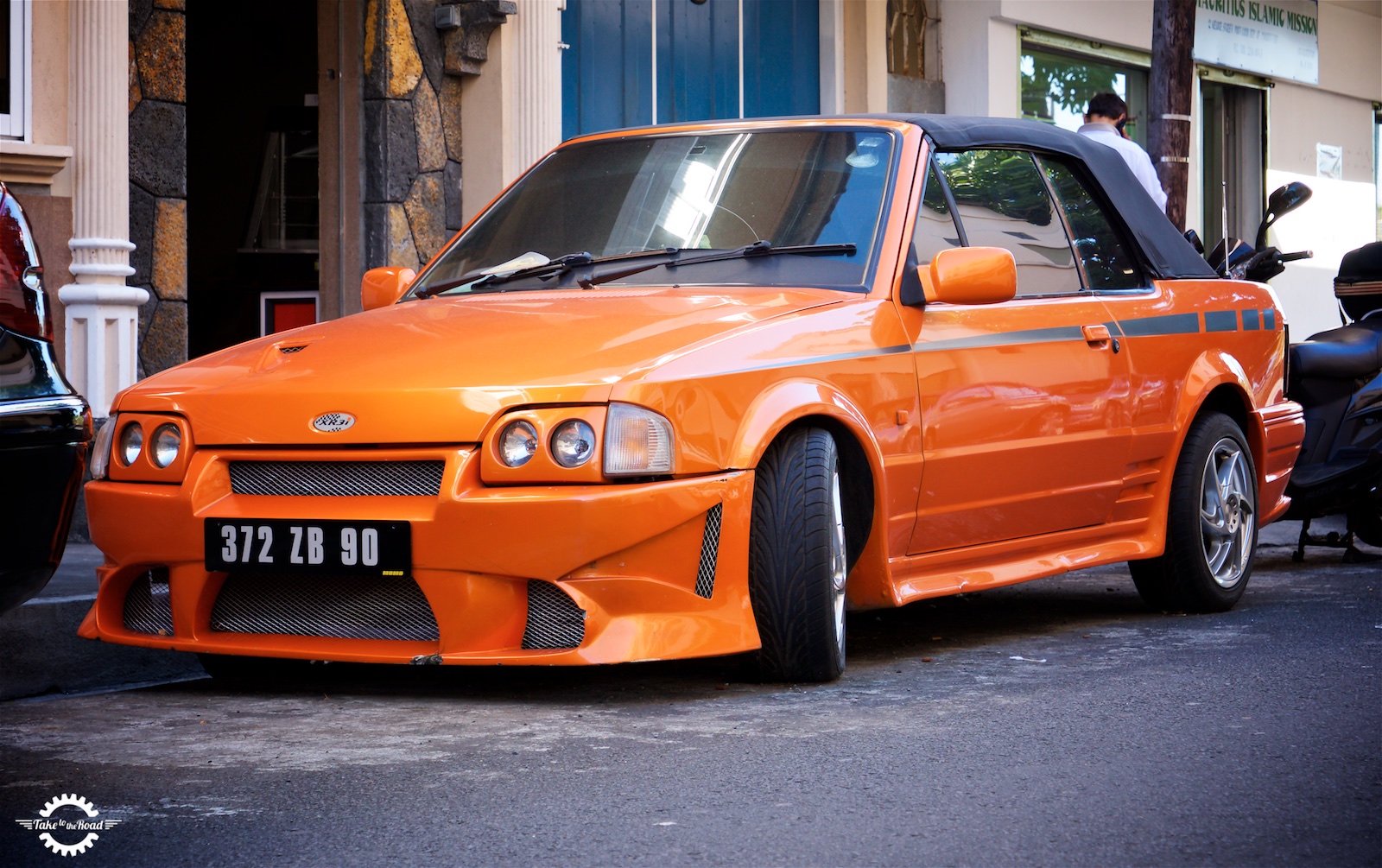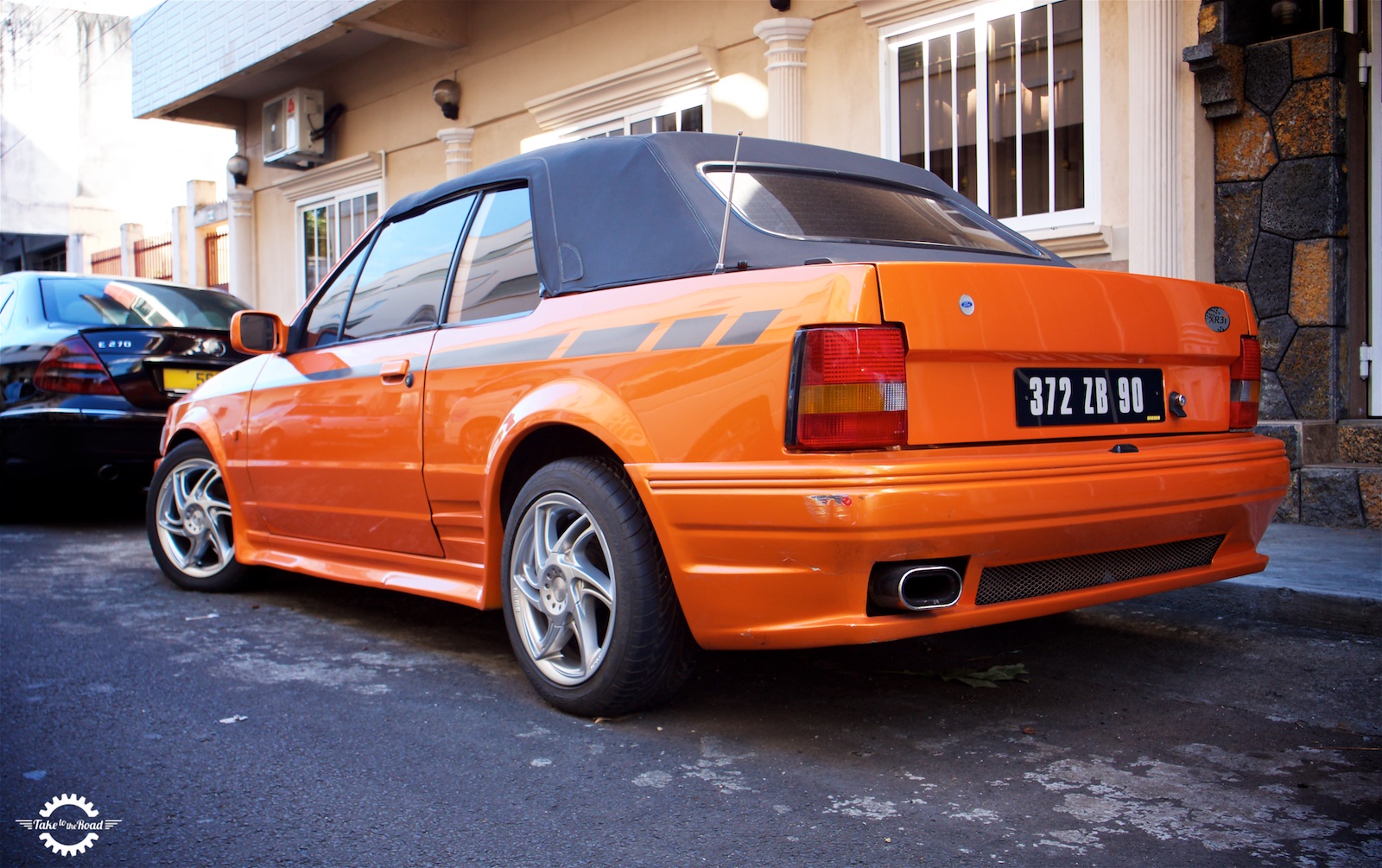 Another interesting spot was a rather substantial Mercedes W125 300 SE. This one was actually a UK market car sold by former Mercedes dealer Alan Day of London. So clearly it was an expat import at some stage in its life.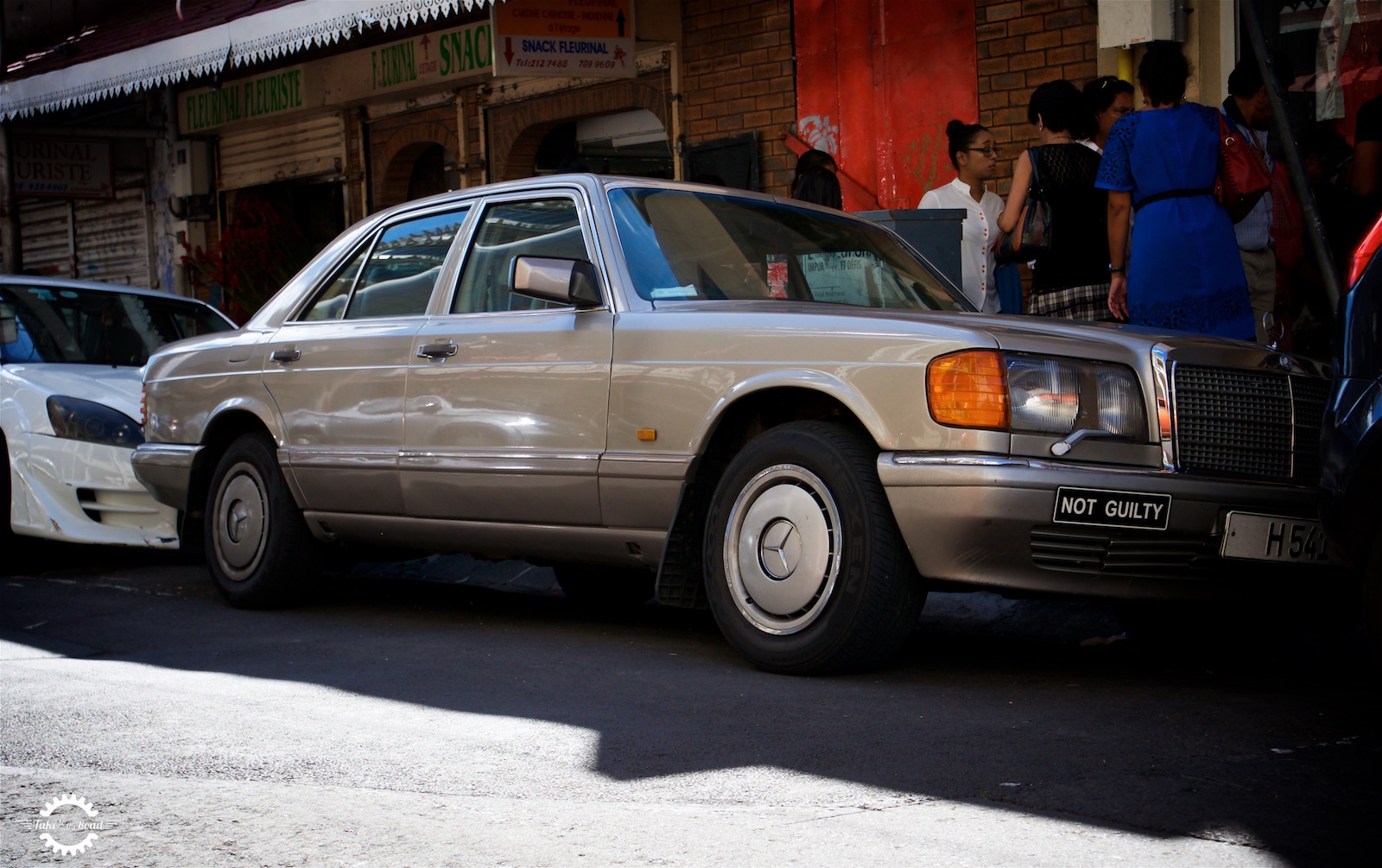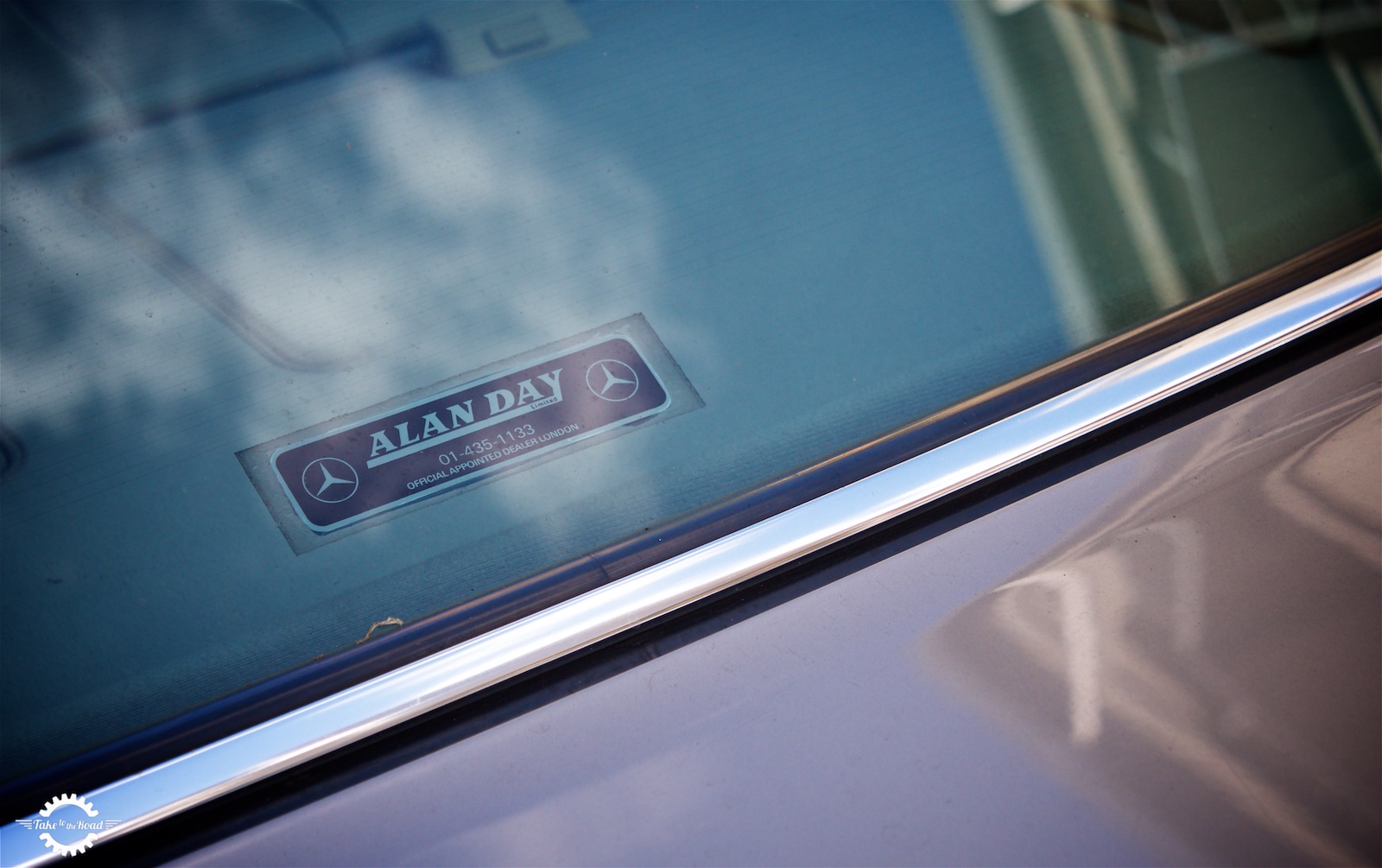 Continuing with the German theme for my Classic Cars of Mauritius piece, is this rather neglected looking BMW 525i. This one hadn't been moved in a while and it didn't look like it was going anywhere in a hurry.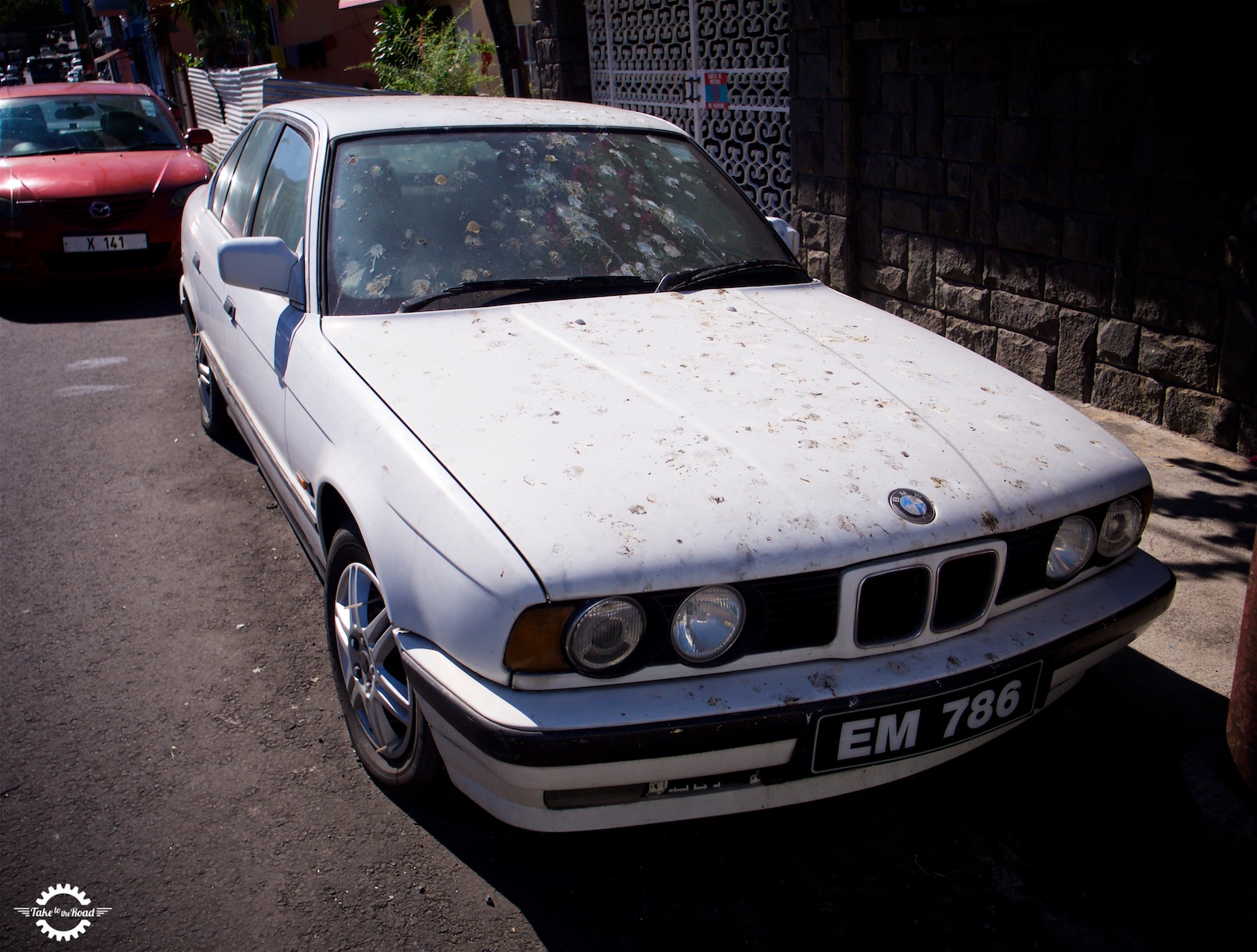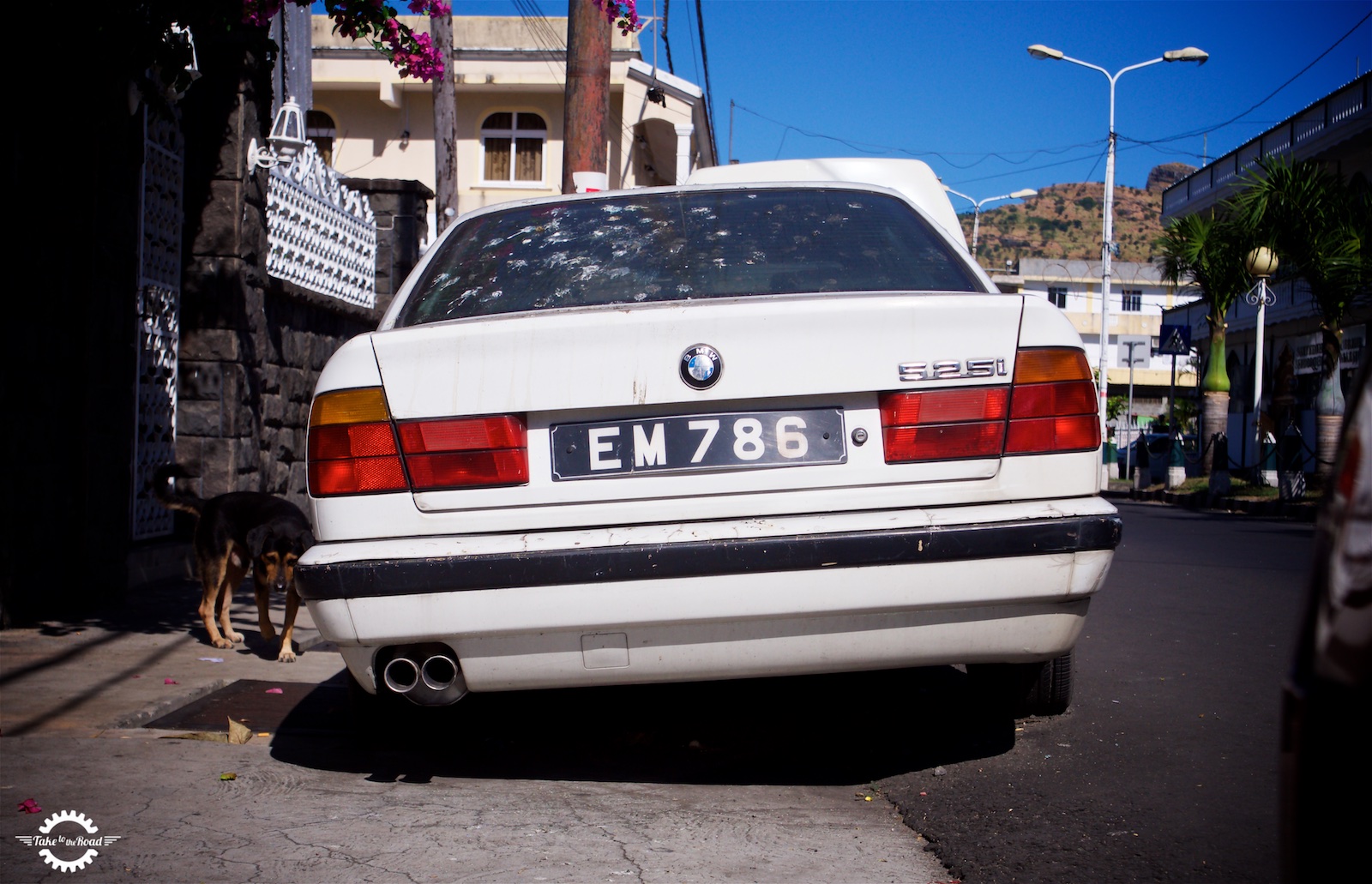 Being a former French colony I did expect to see a few more Francophile automobiles. French rule on the island actually ended in 1810. So cars were a good few years away from being invented. But I did come across two Peugeot 205s. And a rare Peugeot 504 estate but sadly I couldn't get a photo of it.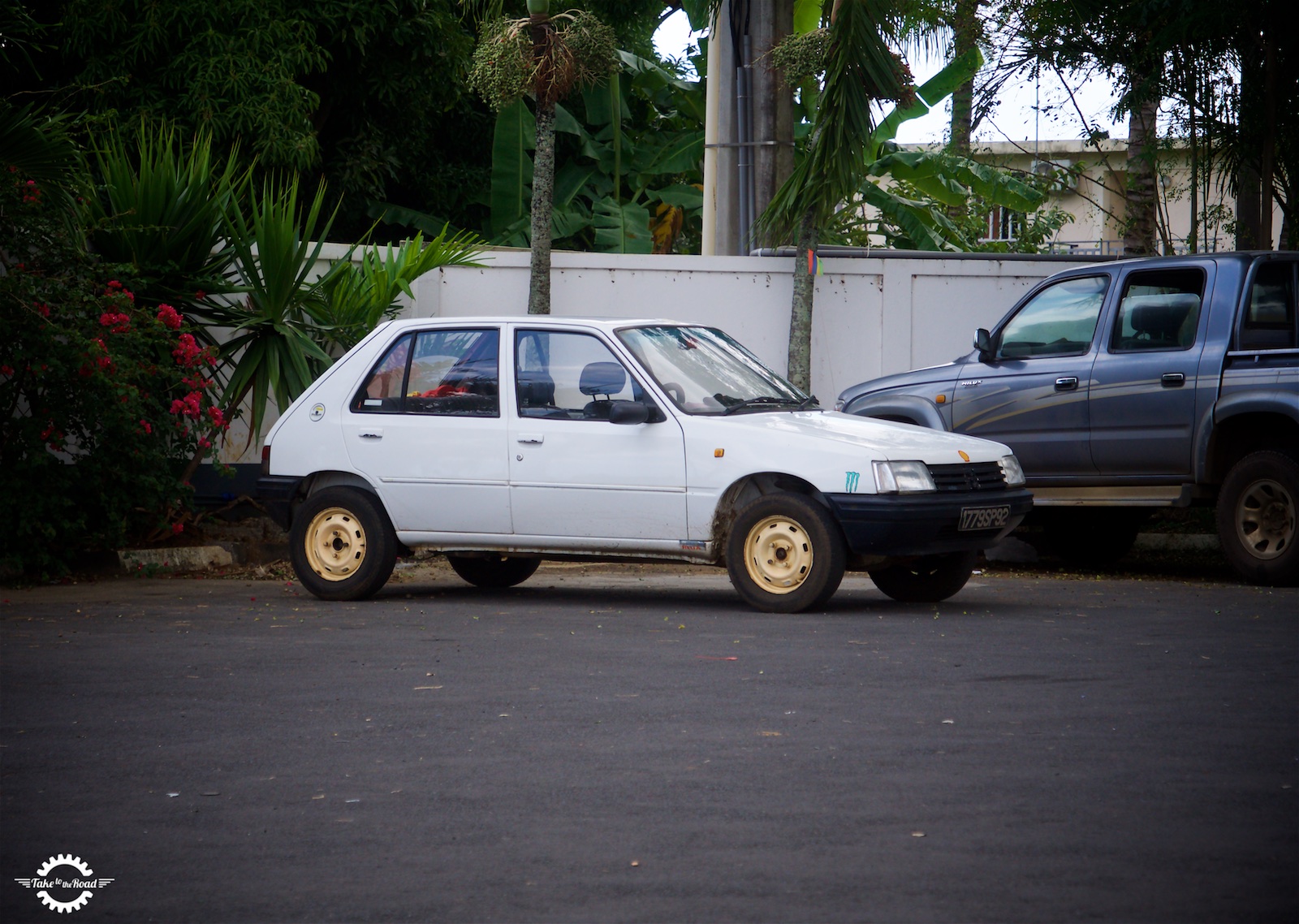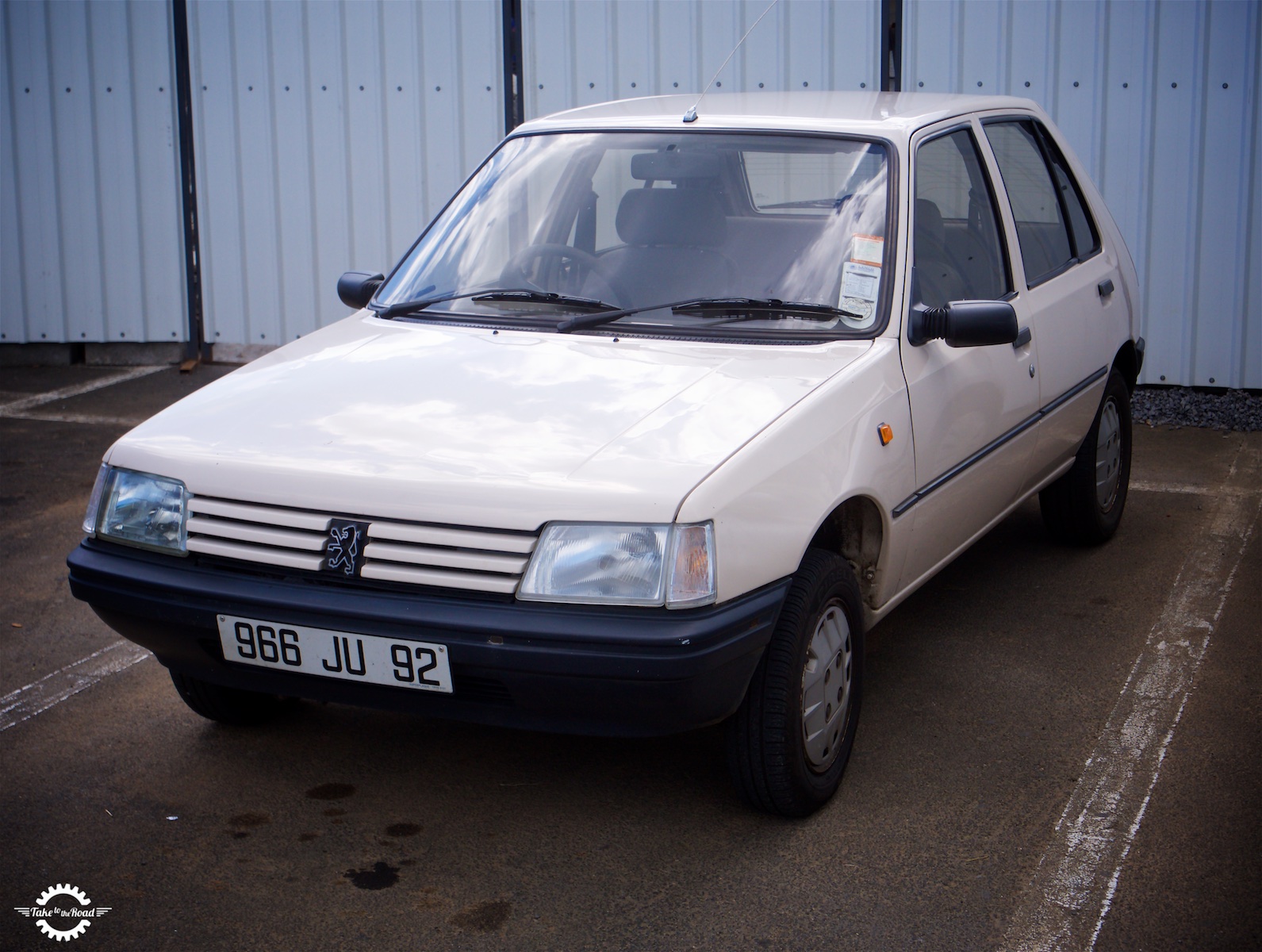 And my final set of photos for my Classic Cars of Mauritius write up is of a humble but cool Renault 9 TD. It was looking very sorry for itself on the side of the road and was actually parked across the street from the BMW 525. Despite the old French saloons sun baked exterior, I still found it alluring. Again it is another model that you don't see much in the UK any more. And being an older diesel it will most certainly become extinct in the not too distant future.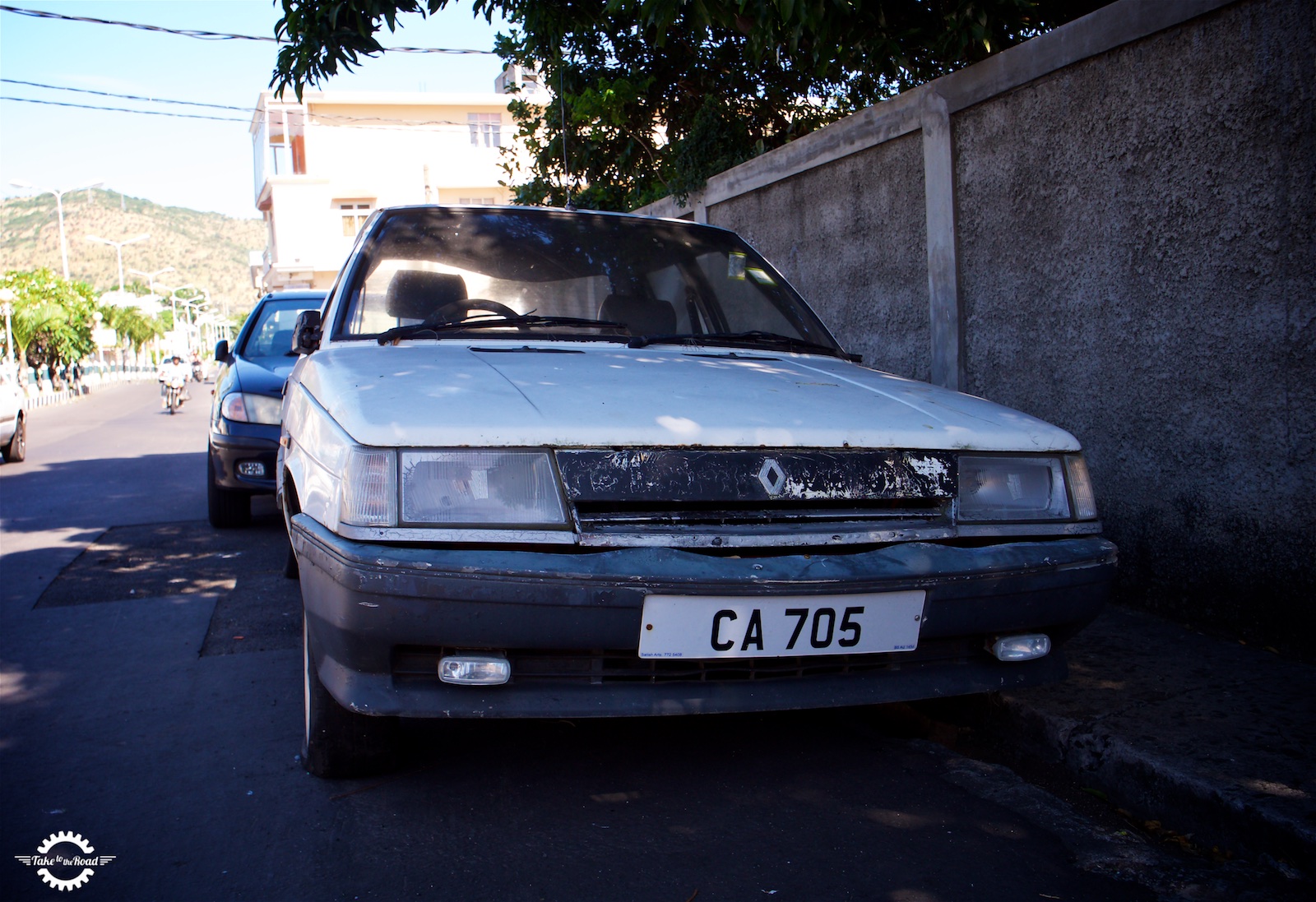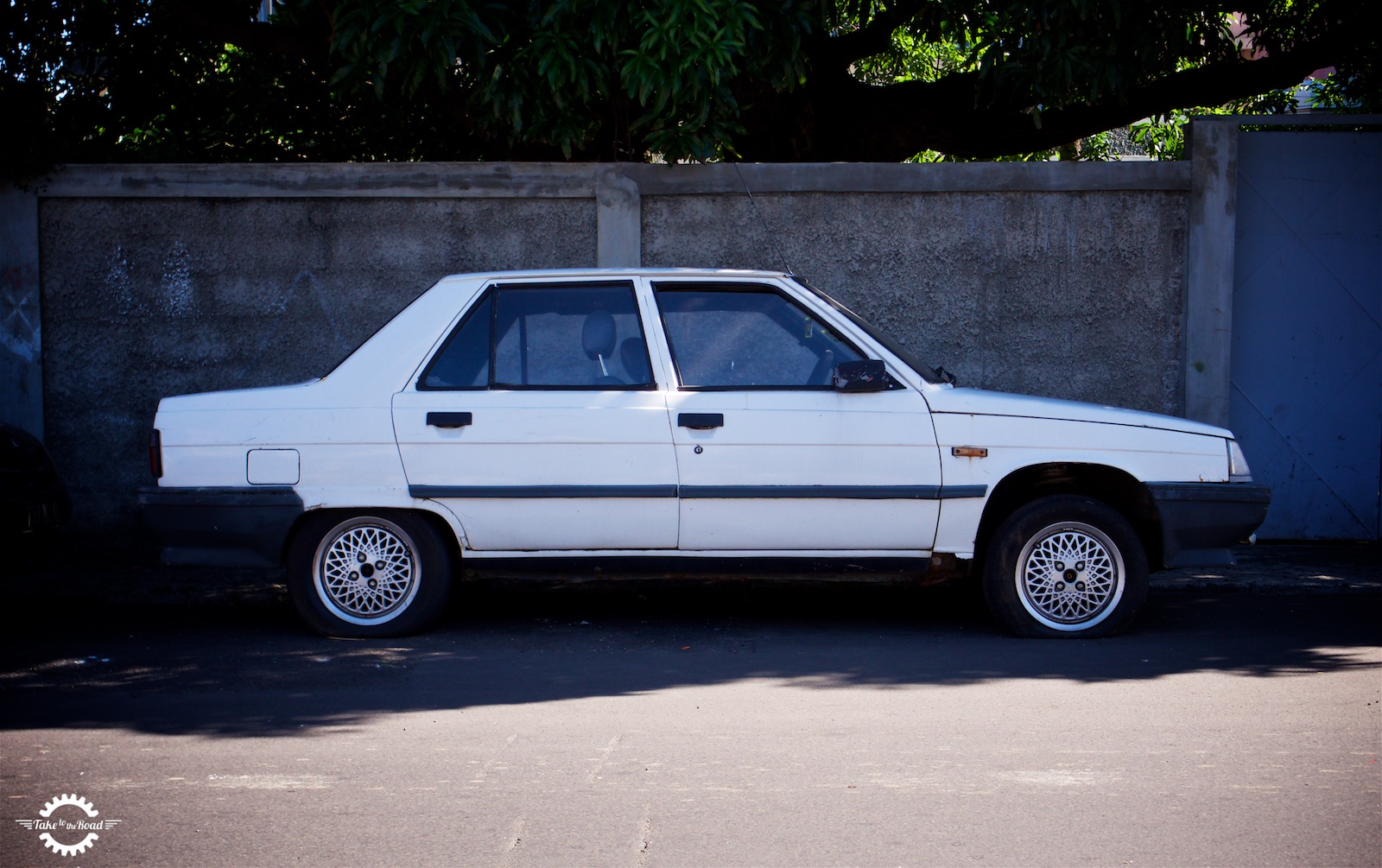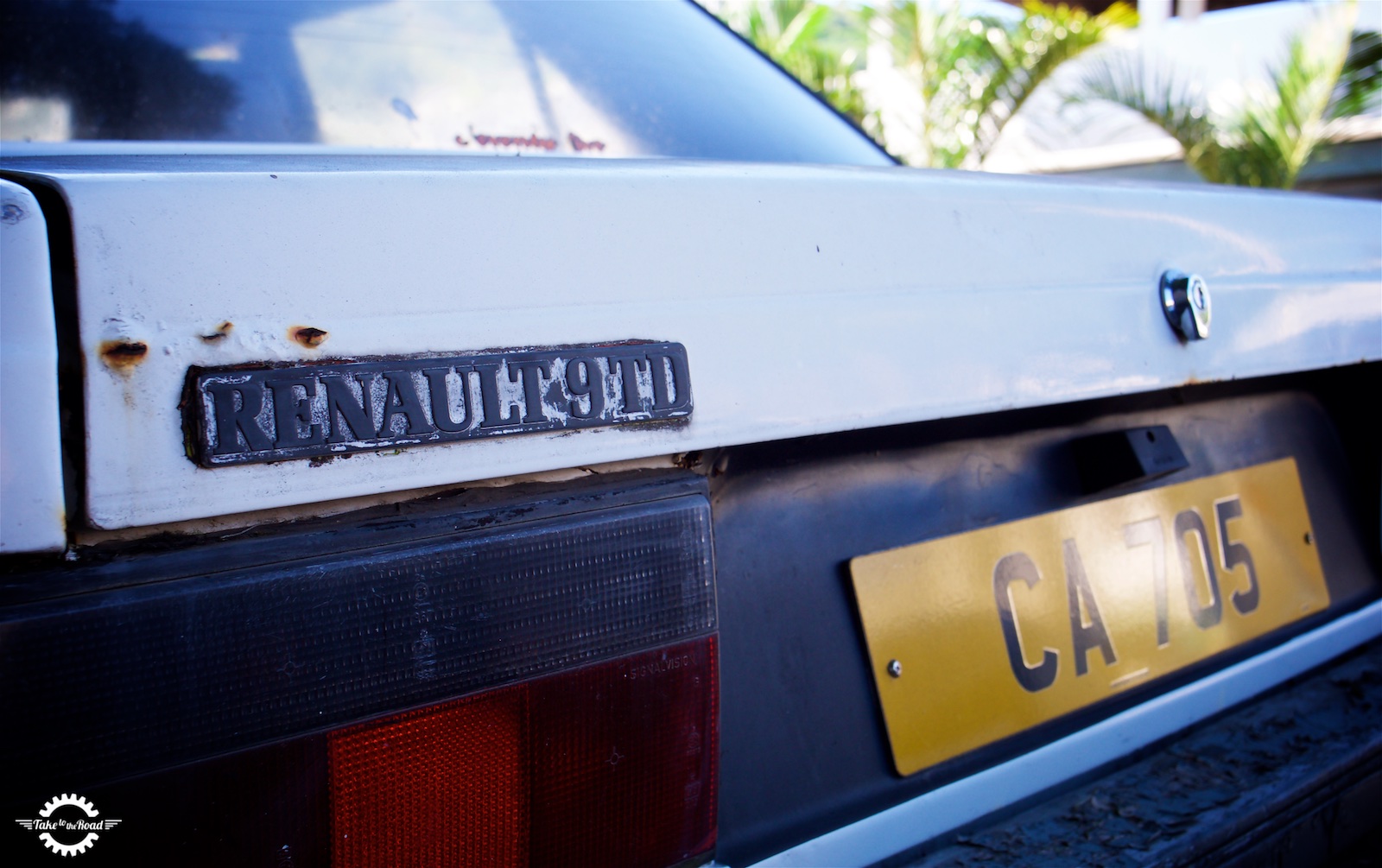 So with a humble French diesel saloon, my Classic Cars of Mauritius write up comes to an end. As you could probably tell I really enjoyed my time running around hunting for classics on the island. What I found though was only the tip of the iceberg. There are lots more out there to discover. That I know. Maybe next year I'll venture out to the island again and see what other classic treasures I can find.
Thanks to my guide Anoop for his help tracking down many of the above cars