Wheeler Dealers is one of the UKs best loved classic car restoration tv shows. And Mike Brewer and his team have taken the show across the pond to America with great success. Take to the Road got the chance to speak to Mike and the shows new mechanic Ant Anstead about the brand new 14th series of Wheeler Dealers. Here is what they had to say about the latest series of the record breaking car show that is loved by millions of car fans around the world.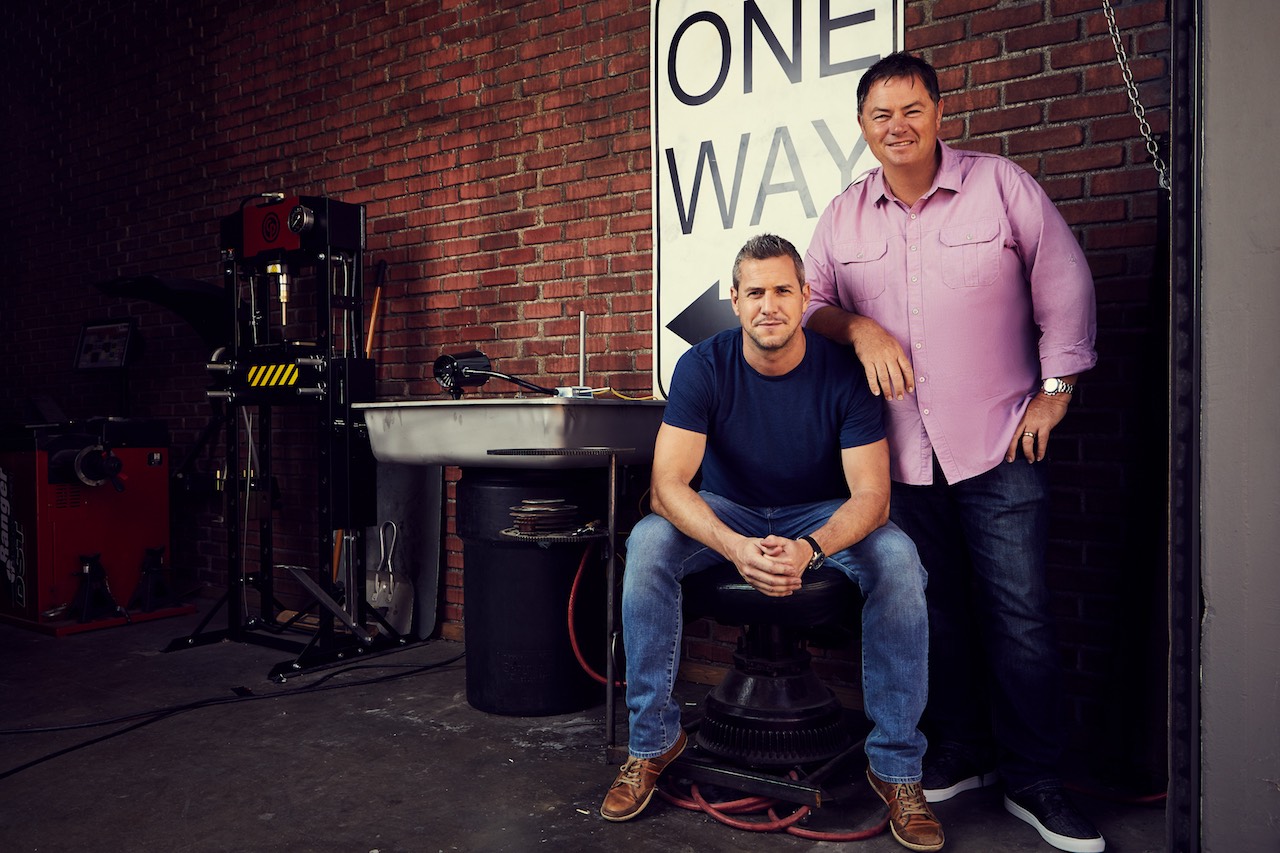 Wheeler Dealers has reached a landmark 14th series. How does that feel?
Mike – I am very humbled. It is incredible that after 14 seasons of this show, its still on the ascent. Every year the show gets bigger and increases its audience. It is an incredible feeling.
Ant you are the new kid on the block. What is it like to be part of Wheeler Dealers?
Ant – Like Mike I'm really humbled by it. It is the oldest format and it's a show I grew up watching. To step into that role can be a bit daunting. But I did it with loads enthusiasm and wanted to bring my way of doing things. There are many ways of changing a brake disc. But I have my way of doing it. From the first day in the work shop, I've literally laughed every single day. It's a really fun team. We've changed things ever so slightly for the new series and the show has a bit more fun about it. It is the best decision I have made.
The first episode stars an iconic Ford Escort Cosworth. What was it like working on a very European car in the US?
Ant – First of all it is really important to know that we are talking about a Ford Escort RS Cosworth here. We can all agree this is a cool car. It is actually the most requested Wheeler Dealers car of all time. And we listened to the fans. The fact that we found one in America was amazing.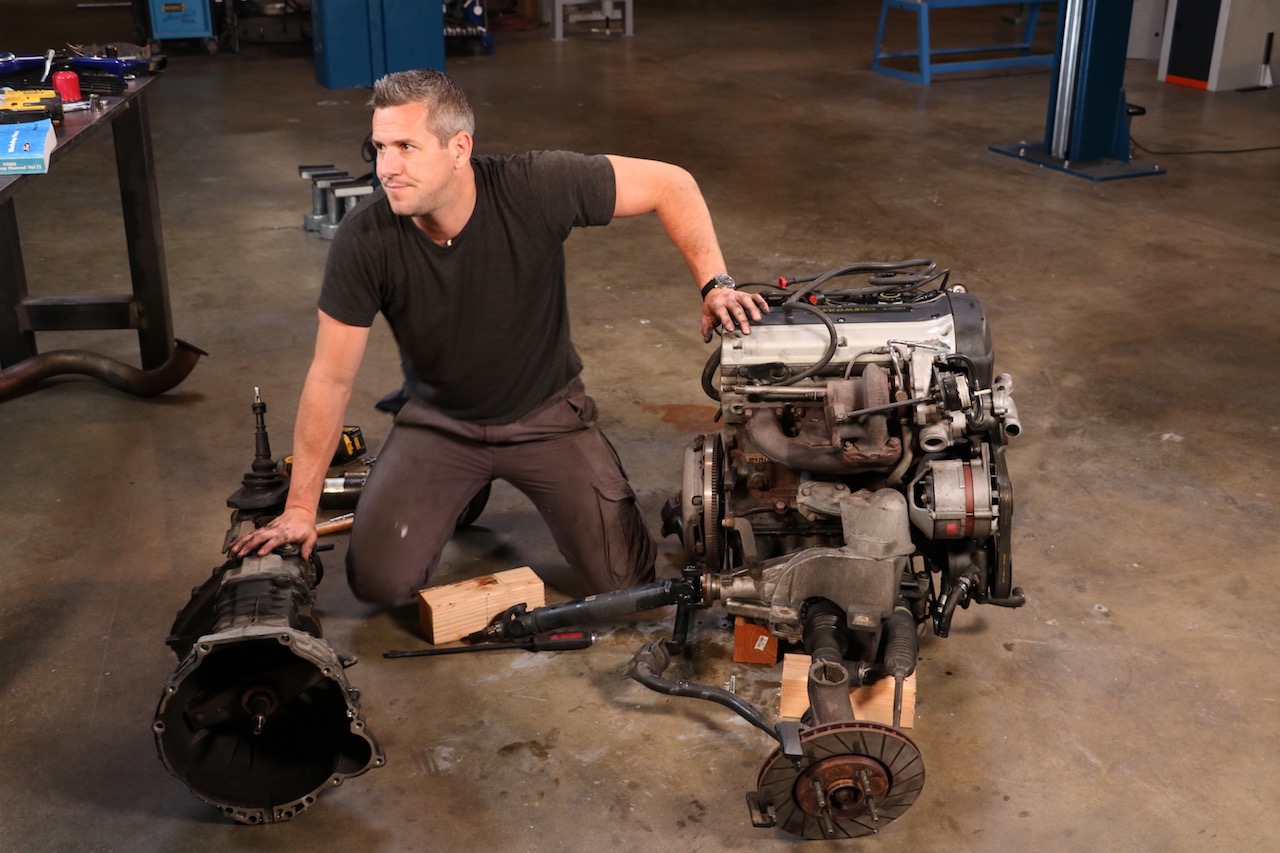 Mike – I spend a lot of time on forums following peoples car stories and I followed the story of a guy with a VW Corrado G60. And he just mentioned he had an RS Cosworth in LA. I jumped straight in the car with my wife and went to look at it, to make sure it was the real deal. It was a car that was banned in the US (when new) so I couldn't believe my luck when I found one.
Without giving away too many spoilers, do you think fans will like the changes you made to the Ford Escort RS Cosworth?
Mike – We think fans will love it. The only change to the format in this episode is that the Cosworth's designer Frank Stephenson comes to visit us. That's a tiny change and its only on one episode. But the other change is there is more mechanics in the show.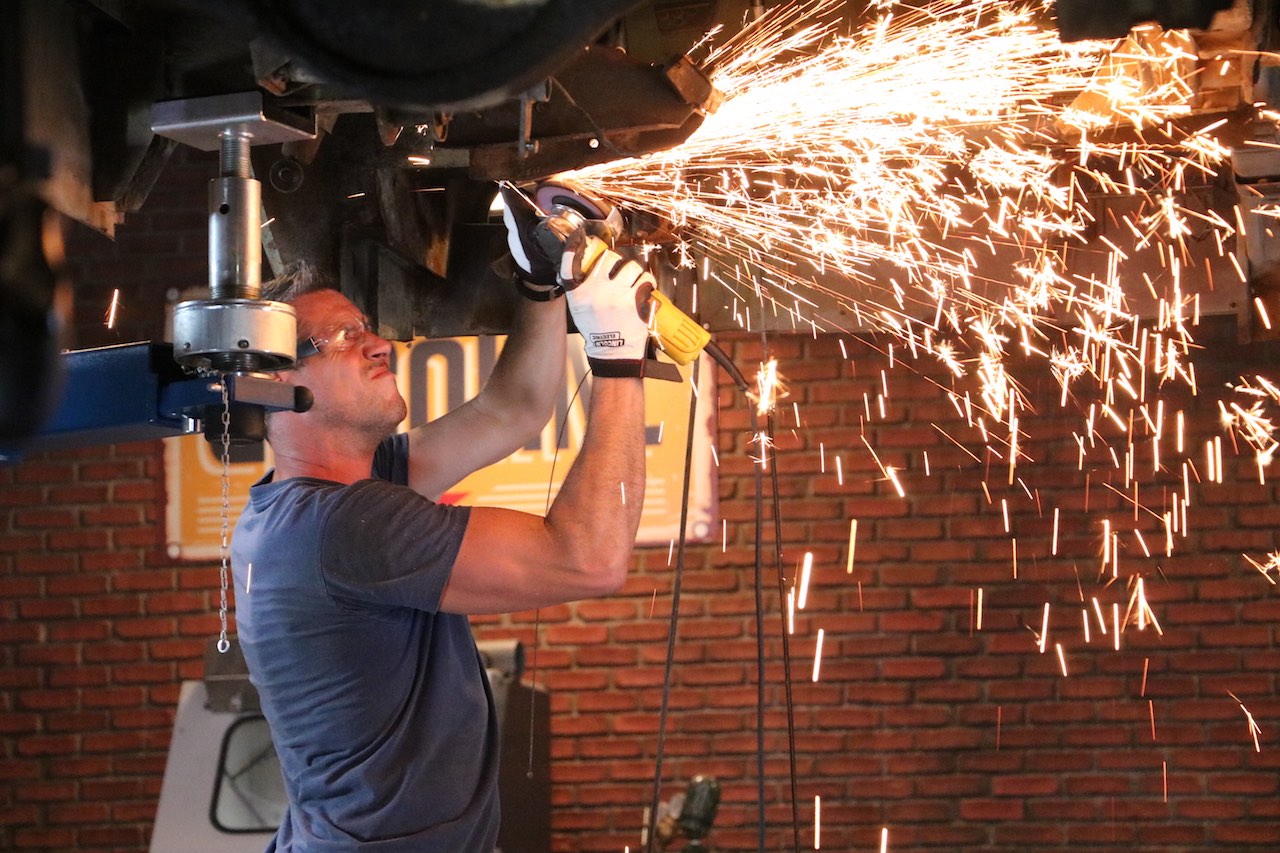 Ant – In the Escort Cosworth episode there is more mechanics in that episode than in any other previous Wheeler Dealers episodes. Minute for minute there's more workshop time than ever before. Before this no one will have heard of Frank Stephenson. No one. And as a car fan, you will take away something from this episode about the Cosworth that you never knew before. We've revealed a secret about the Cosworth that no one would have known about. We've done a worlds first and no one can take that away from us.
Another car in the new series is an Alfa Romeo Spider S3. Take to the Road owns one too. Have you got any tips for our project Spider?
Mike – I genuinely think that if you are a car guy you need to own an Alfa one time in your life. Even if they are tatty and dropping oil on your driveway, as soon as you get behind the wheel of an Alfa, particularly a Spider, it puts a smile on your face. That little raspy engine, the steering that is connected to the tarmac, the gearshift that feels like a Winchester rifle. And all of a sudden you go wow! This is what car driving is all about. Recusing one and saving one is a very noble cause. But with Alfa's it becomes more than that, it becomes a quest! They should give medals out! But it is a car that will reward you with smiles.
Ant – I agree with Mike. An old car guy I know once said to me you need to own an Alfa at some point. But you might need a dust pan and brush. All Alfa's are projects.
Is there much difference between the classic car scene in America and the UK?
Ant – We went to SEMA in Las Vegas. It is a closed show only open to the the car industry itself and the public can't attend. They sold over 160,000 tickets. It's just huge.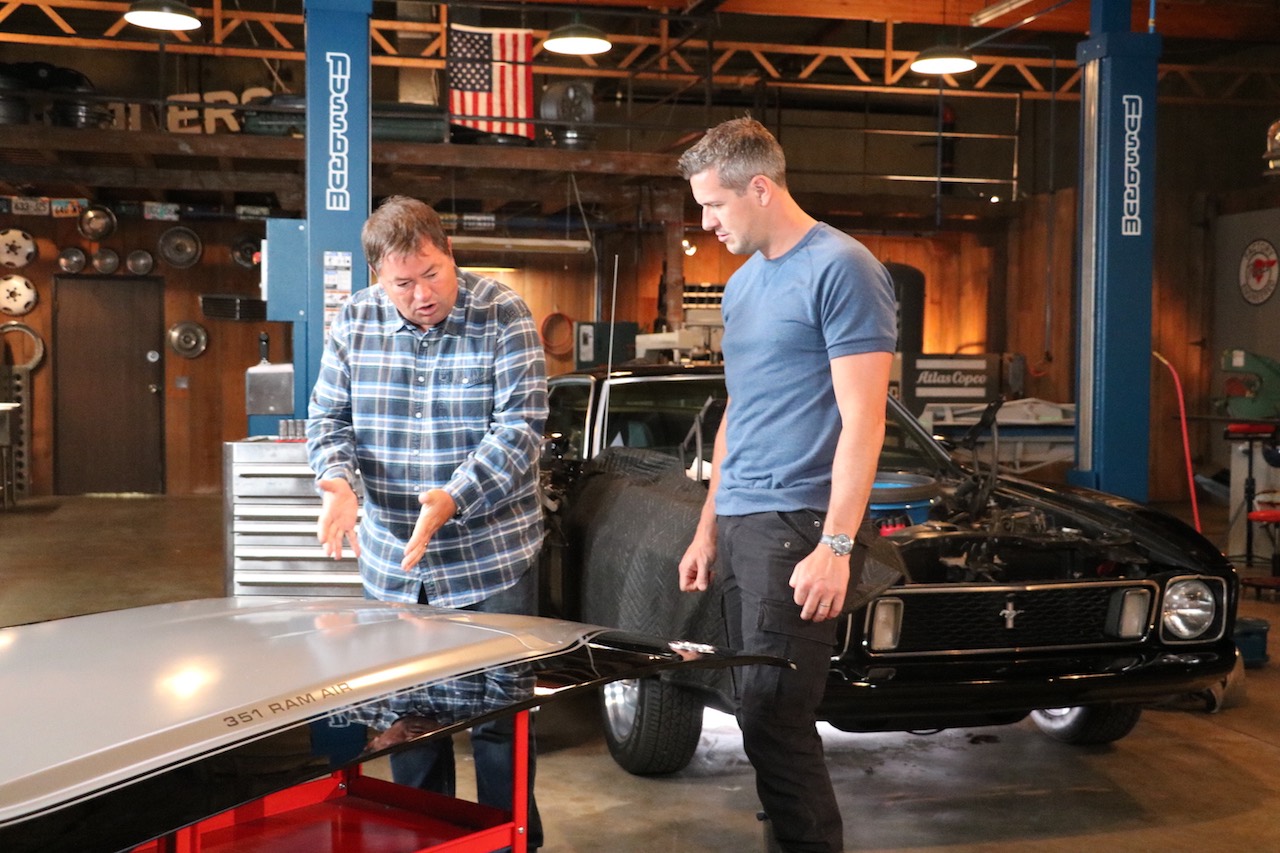 Mike – The classic car world in America is crazy. There's more of a car culture there, particularly in California. We've worked out that we can go to a car show every day of the week. And in the town where we live there are six Saturday morning car shows. They really embrace classics out there. It supports the economy and they really get classic car culture. The difference with the UK is that it is very much a family thing. Maybe that is to do with the weather.
Both of you have worked with and owned many classic cars. Is there one holy grail classic car that you would love to own?
Mike – I'd like to have a 1929 4.5ltr Bentley Blower please. Or a 1964 Mini Cooper S, the same as the one Paddy Hopkirk used in the Monte Carlo Rally. There's so many out there that I lust after. But so many are just going away from me. Saying that something put a smile on my face the other day, I was filming a Kia Picanto GT. It didn't do anything for me but a young lad saw it and loved it. He said that was the car for him. And that is the new kid on the block, the new generation of car fans. That Kia is their Golf GTi. So it is in good hands.
Ant – I'm a bit humbler than Mike. For me it would have to be a 1948 Land Rover Series 1. The very first production run Land Rover.
Ant what is the one thing that you loved the most about working on Wheeler Dealers?
Ant – The show is kind of an enigma. Name me another show that's been going for fourteen years and the ratings still go up. This show is still going because the car market is still relevant. It is still built on passion. And the show is generating new generations of audiences. My son is eleven and he's a car fan. Which means its going to continue to grow. Wheeler Dealers is the oldest car restoration show format. And the best thing for me is that I'm the right age at the right time, in a buoyant car market doing something I truly love. To get to do it on something that started fourteen years ago, it is a real privilege.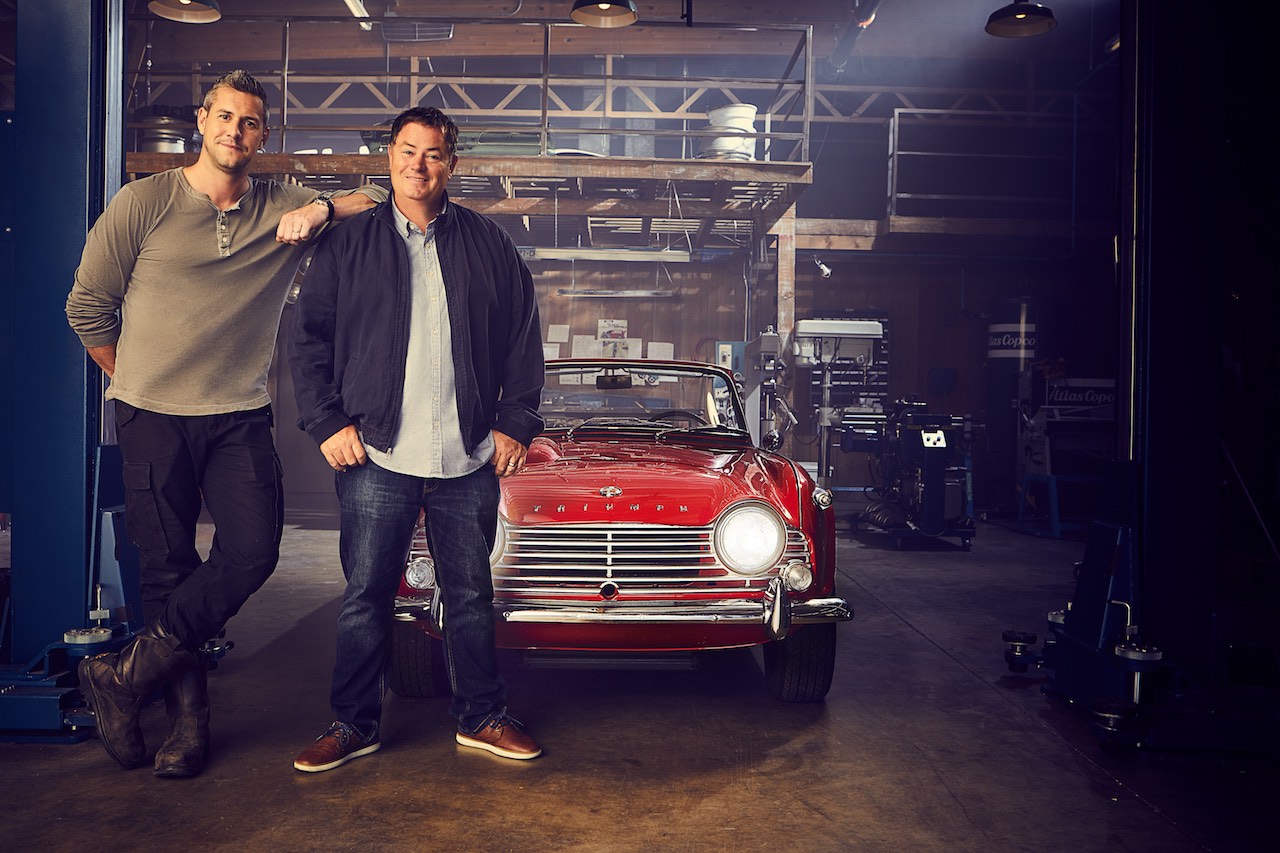 Mike – I just want to add that the best thing about my job, going to work everyday with a friend, to turn these cars around and rescue them…. I can't believe I get paid to save these cars. Truthfully though I couldn't do any of this without the support of a network behind me. There is a whole team of fantastic people here that make sure we deliver the best content, the right show to the right people. It is a show that is breaking records. And that's because it is all about cars.
Mike Brewer and Ant Anstead were talking to Niall Julian
The brand new series of Wheeler Dealers starts at 9pm on 1st January 2018 on the Discovery Channel