Nostalgia for all things 1980s is very big right now. As a kid of the 80s I can remember when the Toyota MR2 was brand new. Back then sports cars were a rare sight in rural Ireland, but a few of these exciting little cars started to appear on the roads. I remember getting very excited indeed when I saw one in the wild. Sure it had everything a car mad kid could want. I mean all sports cars were wedges. Pop up headlights were also a must as they were just cool. Plus the mid engine layout meant it was basically a baby Ferrari. And whenever I spotted a red one, for a split second I thought it was actually a "real" Ferrari…. Those were the days. So you can see why I looked forward to driving this Toyota MR2 Mk1.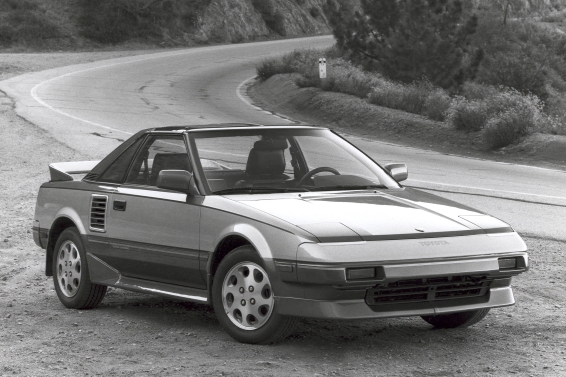 When I spotted the 1986 Mk1 MR2 in the hanger on the viewing day at Classics Central Auctions, I got very excited indeed. These compact little 2 seaters are a rare sight on the roads nowadays. Many have rusted away or have been scrapped so to come across a clean, rust free example is getting much harder. This one actually looked very good indeed.
It was a 1986 model so it was showing signs of age and use. The front bumper was starting to fade and some of the panels looked like they needed a good polish. Plus it had little marks and scratches as you would expect for a car that had covered over 100,000 miles in thirty years. But what did stand out was the lack of rust. The usual spots on the rear wheel arches and the sill bottoms was solid and all the trim and body kit was intact. It was starting to look very promising indeed.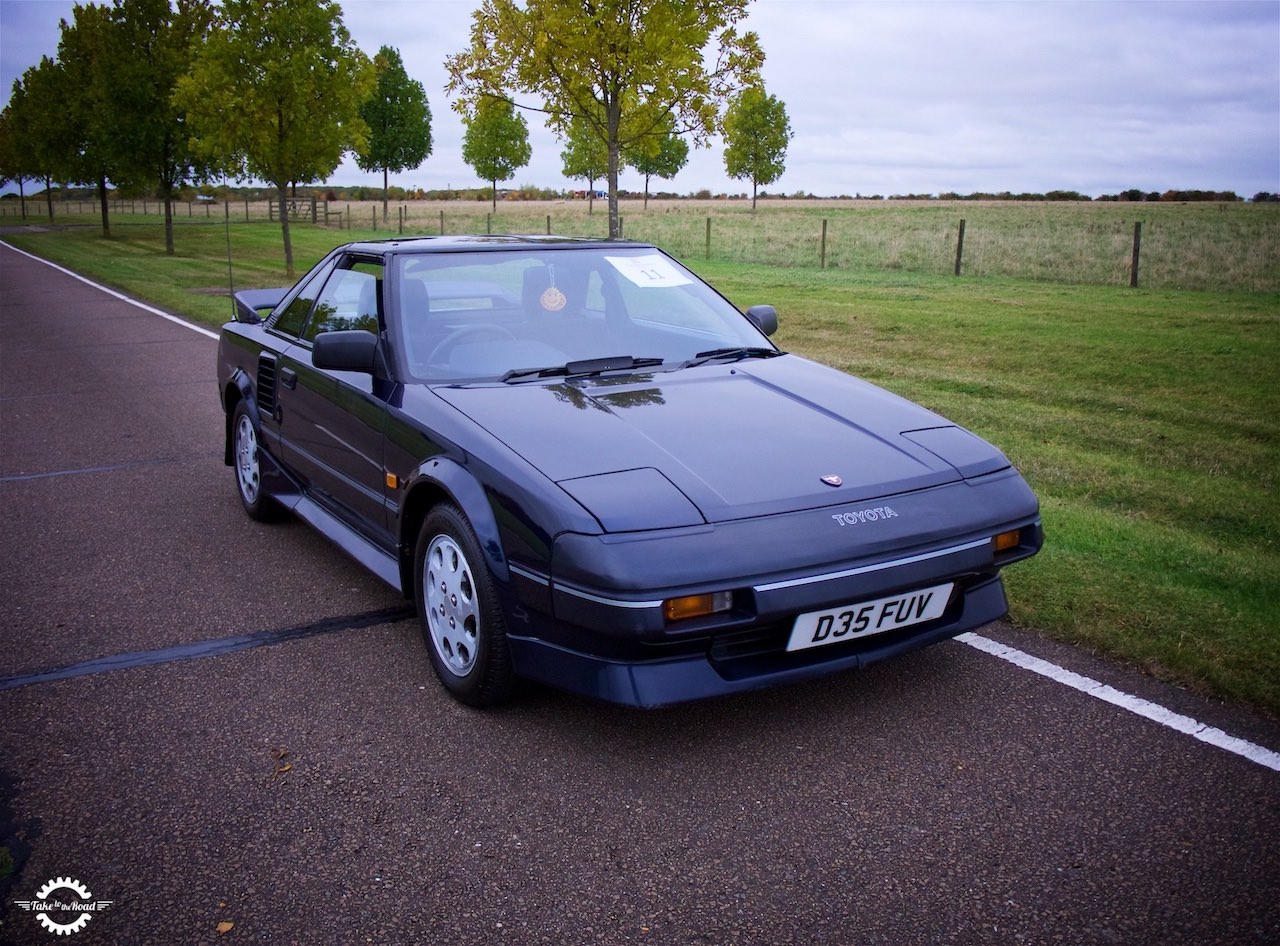 On the inside the MR2 was fitted with a blue cloth trim to match it's blue exterior. It did make the car very "blue", not my favourite colour combination to be honest (black on black would have been better), but it all looked to be in great shape. The seats really were in excellent condition and everything appeared to be in good order and had clearly been looked after. Climbing into the cockpit I found the seats very comfortable with excellent lumbar support. There was plenty of leg room and the high level transmission tunnel meant my left arm could rest very nicely with the gear stick in easy reach. I have to say though that the position of the handbrake wasn't ideal and frankly should have been fitted on the passenger side. But this was a quirk of the right hand drive Mk1.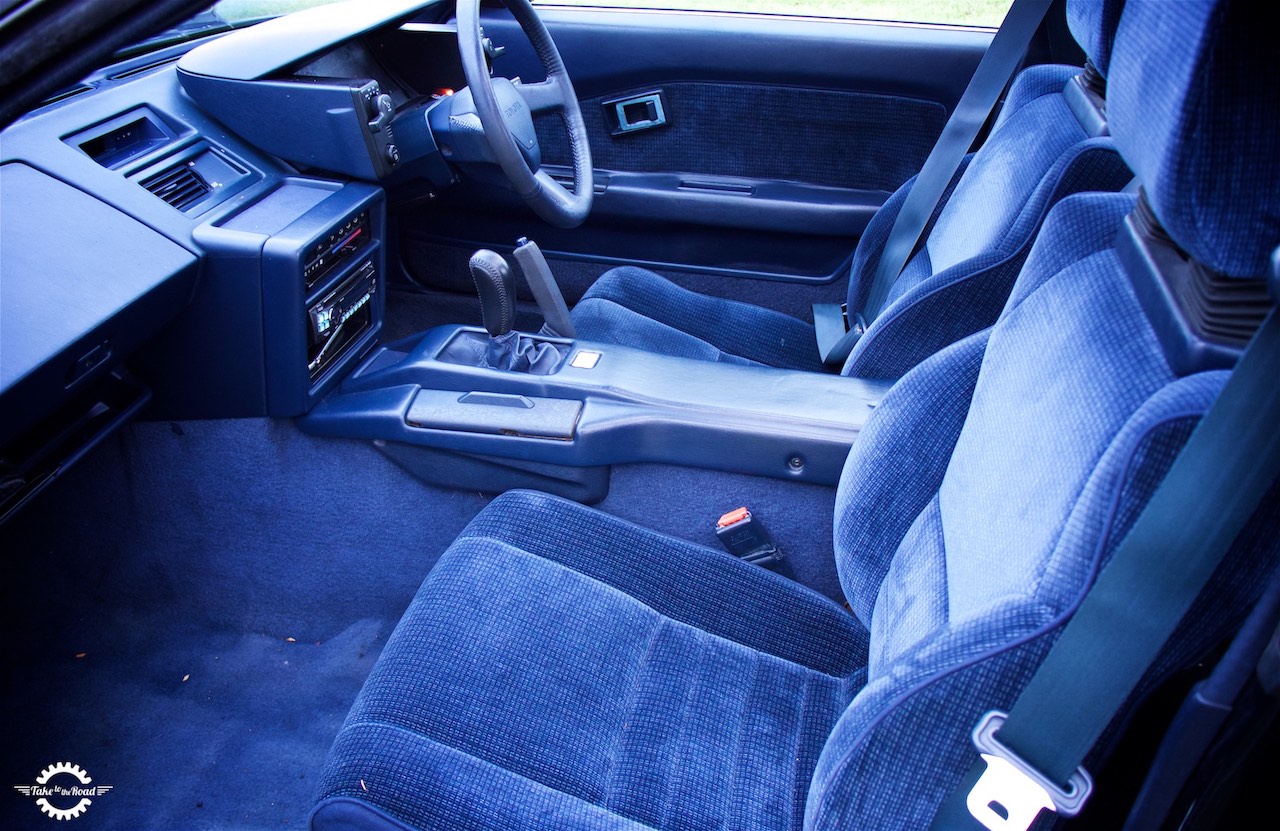 Firing up the trusty 1.6ltr twin cam 16v engine, I was met with a very satisfying sound. This might seem a bit weird but I really love the sound a 1980s Toyota electronic ignition system makes. It is very distinctive and just sounds high tech, which you would expect with a car from Japan. Much better than some other systems of that period that always sound a bit like they need a helping hand turning the car over. A quick blip of the throttle had the car idling nicely and with that I grabbed first gear and hit the road.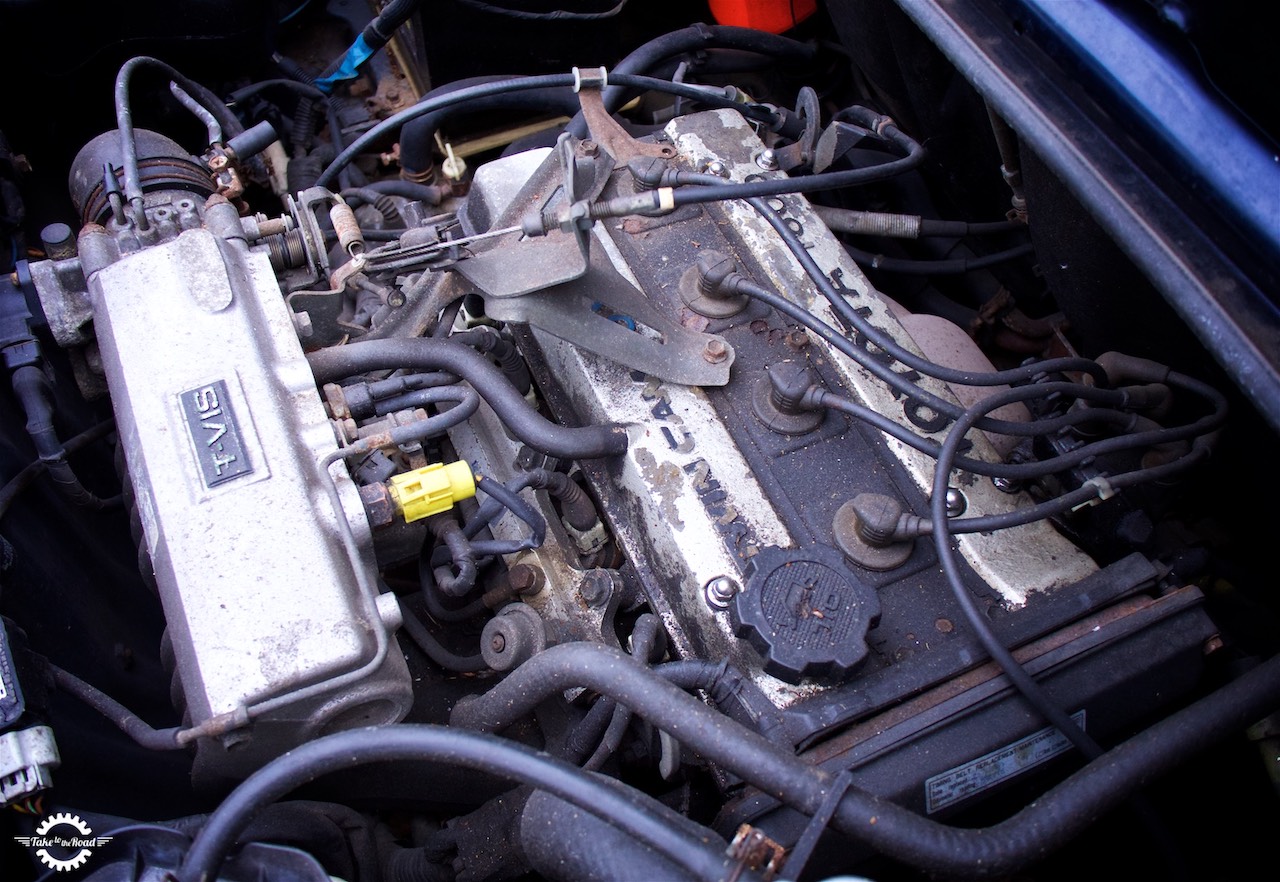 For a small engine, the twin cam sure does sound good. It is a lively, free reeving engine which produces a wonderful rasping note that builds to a roar under hard acceleration. When new it would have produced around 128BHP and this unit still felt strong. It pulled very well through the gears and it was no slouch at all. At this point I started to think about my own Bertone x1/9. It too is a mid engine, two seat wedge sports car, though it's 85BHP was a long way off the power available from the Toyota MR2 unit. In a straight line the MR2 would win as the twin cam and the 16v simply have more grunt than the Fiat SOHC 8v engine. But when it came to handling on the corners, the Toyota wasn't so hot.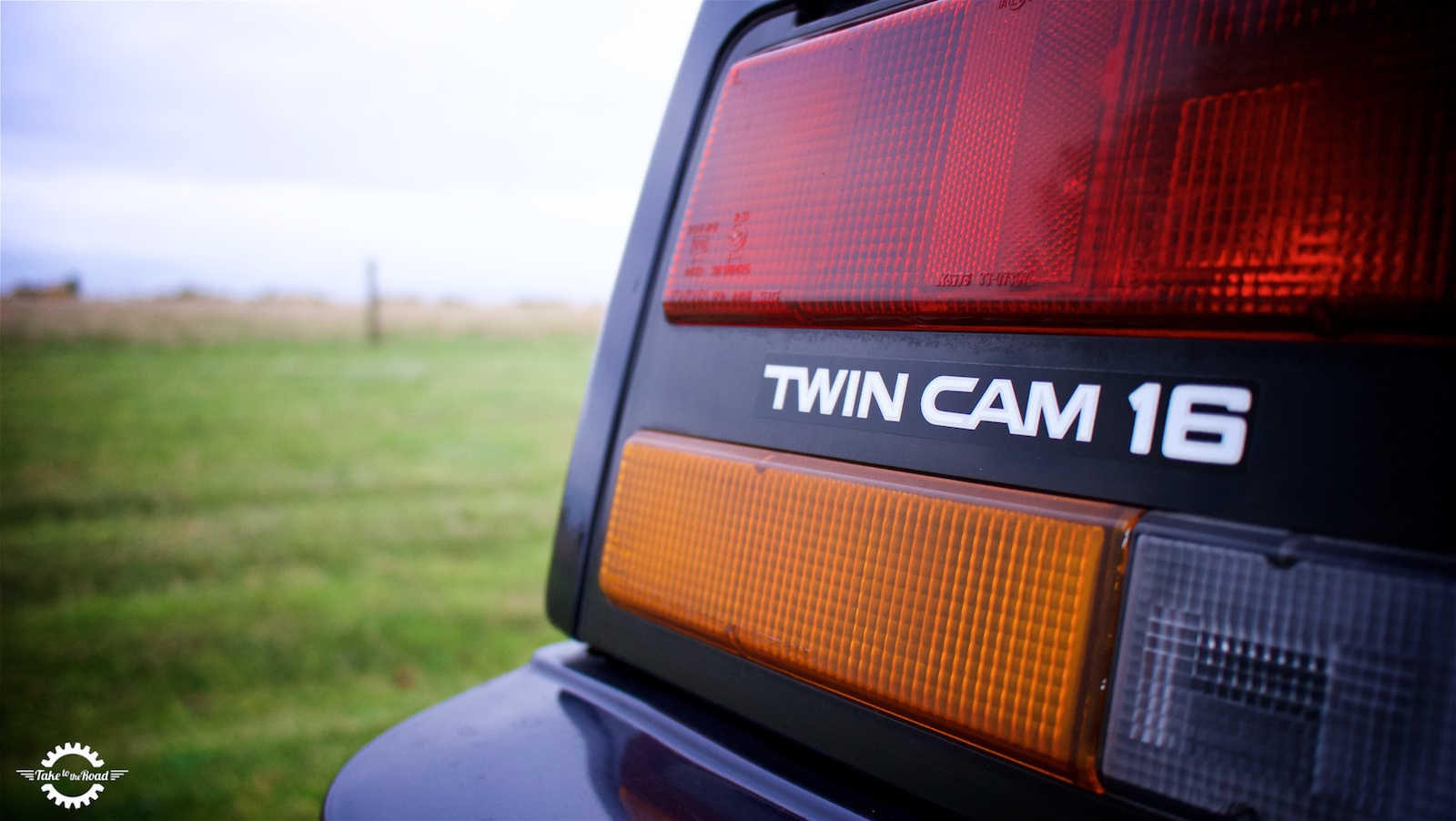 Overall the MR2 performed well but it simply was no match for the x1/9. As I mentioned in the film the steering was not very precise and was at times vague. I have driven a lot worse but the Toyota's steering setup meant I couldn't attack a corner without as much confidence as in the x1/9. The car also seemed a little floaty and I really did feel that the suspension needed to be lowered an inch or two. To be honest I was expecting a bit more as Lotus engineer Roger Becker helped Toyota with the suspension design for the Mk1. And this is where I feel that Toyota compromised a little with the MR2.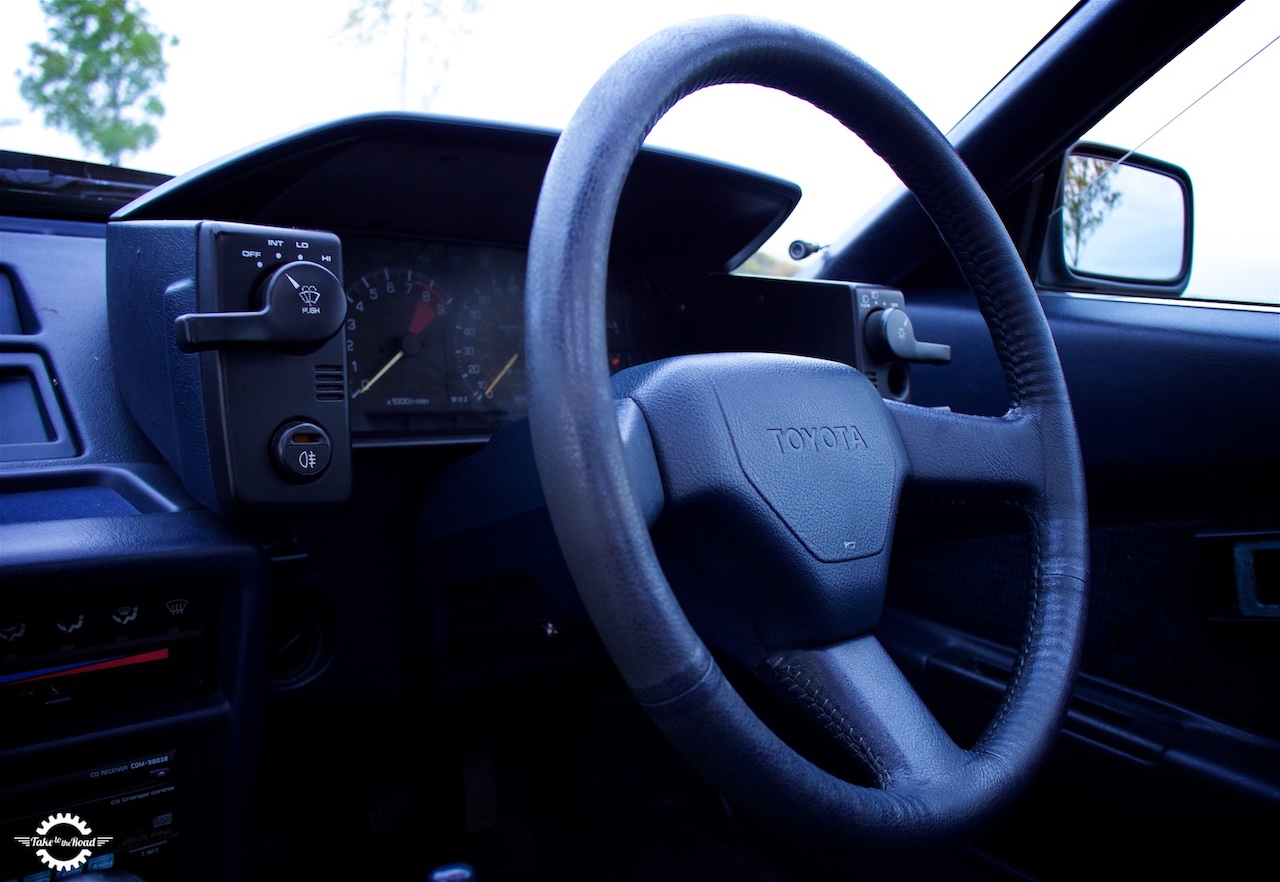 You see the Fiat/Bertone x1/9 is a fun car to drive. It is exciting but it is also very demanding. I makes you want to race everywhere. Which means you are a bit knackered when you get to your destination. The Toyota MR2 on the other hand is a more relaxed car. For starters the build quality is of a higher standard and the cabin is better insulated from noise. The seats are more comfortable, the central arm rest is great and the whole interior just feels more spacious.
The engine is also much more civilised, especially in 5th gear. So what Toyota basically did was to try and find a balance between sporting performance and driver comfort. Did they get this right? To a degree they did but I think they played it safe on the suspension. With the wide range of adjustable suspension kits on the market this is something an owner can solve easily so I wouldn't consider it a deal breaker.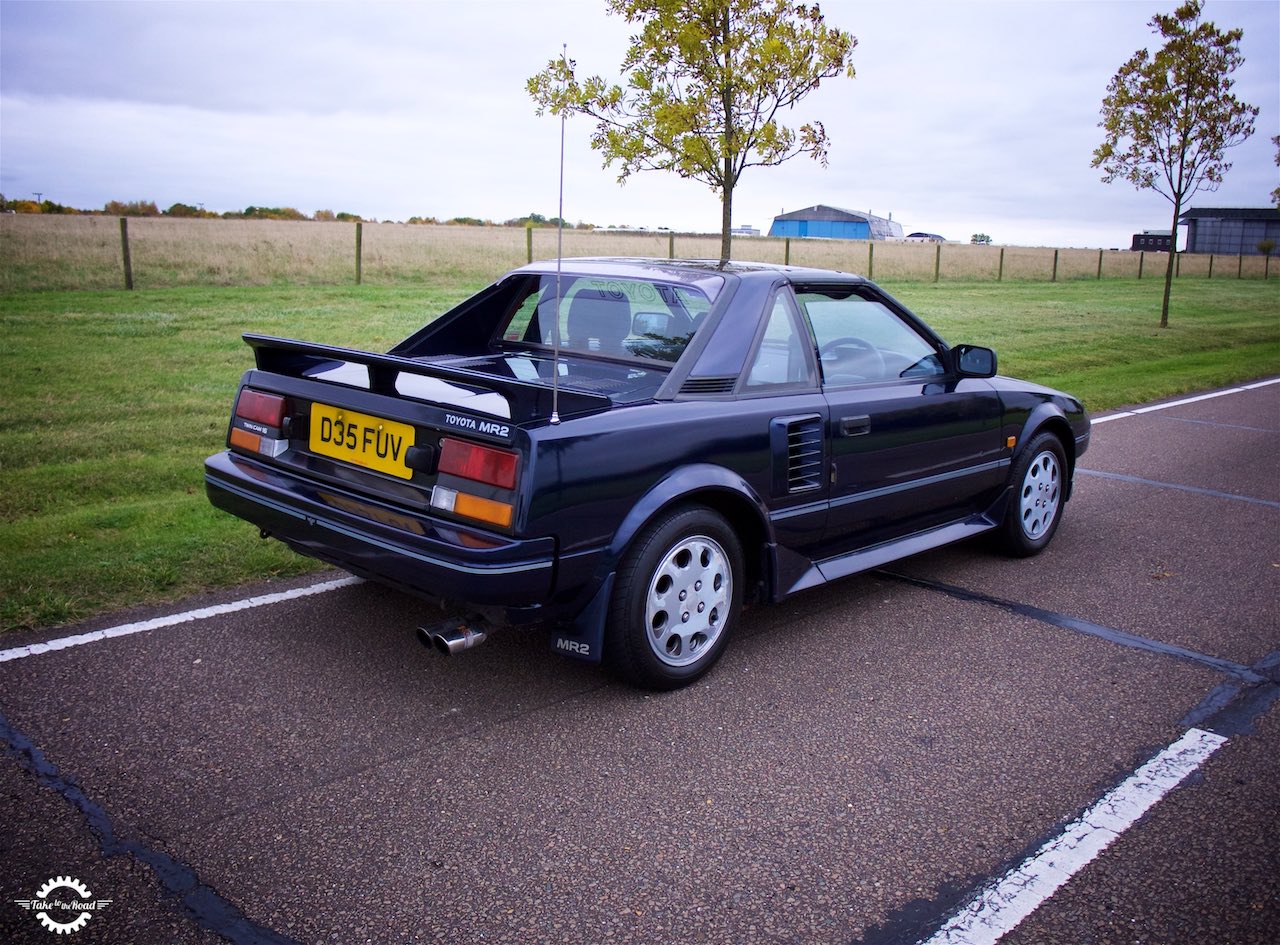 So did the Toyota MR2 Mk1 live up to my expectations? Yes it did. And then some. It ticks all the boxes for a fun little two seat sports car and it really put a smile on my face. It was by no means perfect but it was a very clean example that could easily be improved over time. Given the paint fade on some of the panels and the peeling on the tear drop alloys, in retrospect this Mk1 was priced a little high with its £2,500-3,500 estimate. Which probably contributed to it not selling on the day. However it does show what you could get for your money. The time to buy a good Toyota MR2 Mk1 is now. It is a brilliant little sports car and one I would love to own one day. I think one would look very good parked next to my Bertone x1/9!
Additional Photos of the Toyota MR2