Take to the Road recently got the chance to speak to ex-Boyzone member Shane Lynch. While Shane is well known for his hugely successful boy band exploits, he is also well known in the car world. His passion for cars has brought his much success on the motorsport and drifting scene and he has also setup his own chain of custom car workshops. And now he is heading up the UKs hottest custom car show, Supercar Megabuild. We find out what drives his passion for cars and what to expect from the new series of Supercar Megabuild.
What was your first ever car?
It was a 1979 Toyota Hilux. 2ltr petrol. I bought it straight off a farm in Carlow back in Ireland. It was rotten to the core. Absolutely in pieces. I had to put more plates in the chassis than sense. But I loved it. So when I was 17 I passed my driving test and went and bought this truck. I've always loved pickup trucks. It kind of comes from watching Cole Seavers and the Fall Guy and that big GMC he drove. It is probably dead and buried now but I loved that Hilux!
How did you get into cars?
My Dad is a car mechanic and had his own workshop. I was born into a racing family, my Dad built and drove race cars. There was always one on the drive and in the garage. So I was always wrapped around them watching them being built. It's in my bloodline. My Dad gave me my first motorbike when I was 11. He gave me a Yamaha DT175 and said there you go. I used to play with it in the corn fields at the back of the house. That's when I learned to modify engines, suspensions etc. Basically wanting to make a machine better.
Motorsport is a major passion of yours and you once beat Alister McRae at a celebrity track event. What was that like?
For that event in particular I was invited to take part in the race and I didn't expect the calibre of players that turned up. They were all racing drivers. There was McRae, Allan McNish, John Collins… They were all pure pedigrees of the world of motorsport. And me Shane Lynch. This dude from Boyzone. They put me at the back of the grid so I didn't get in the way. We actually raced Caterham 7 cars and I was already very familiar with rear wheel drive cars. So I felt comfortable right away. We set off and within a couple of laps I was in 3rd and I finished in 3rd. At the end of the race Ford Motorsport approached me, signed me up and I ended up rallying for them. So that was my big break into motorsport.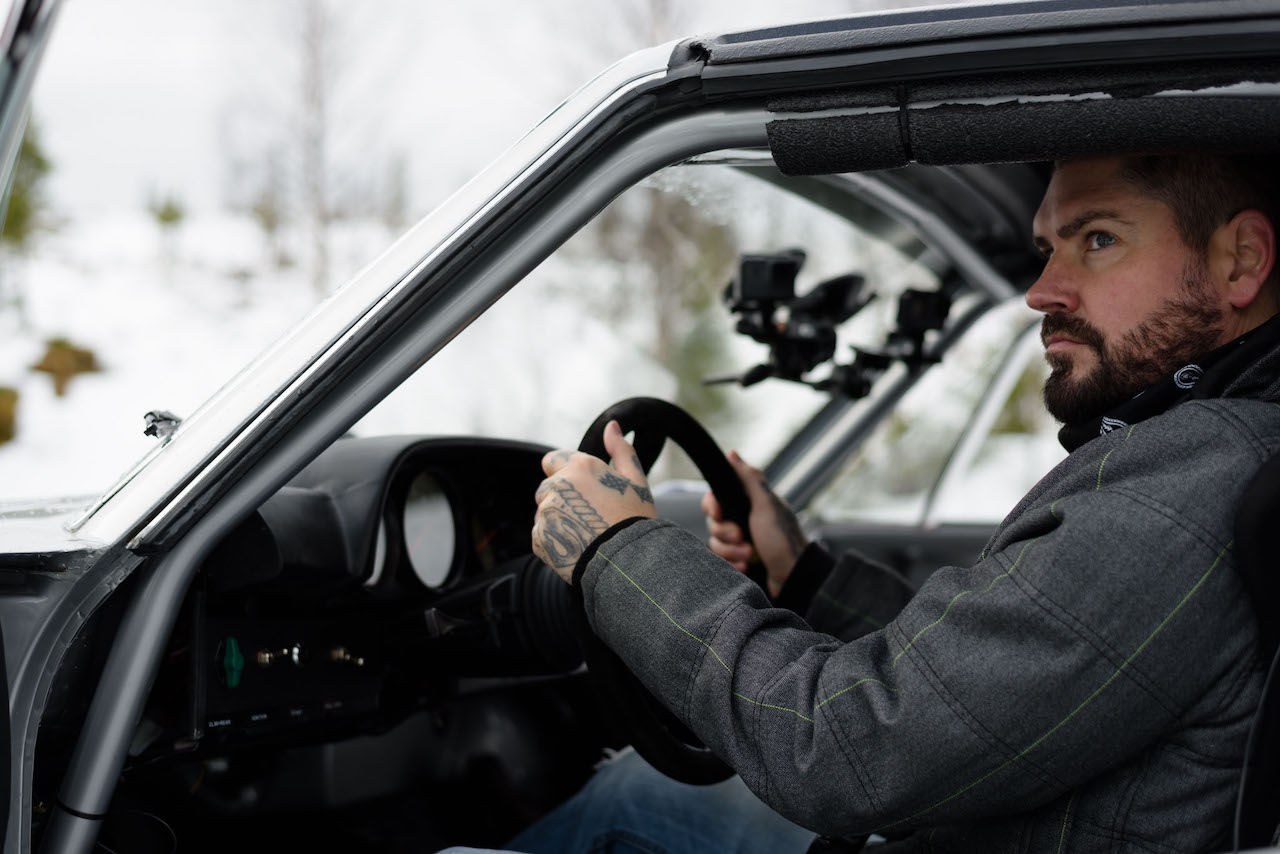 What is it like heading up your own tv show Supercar Megabuild?
It's amazing! I kinda love the fact that I've been around cars most of my life. When I came to motorsport it was hard for me to earn my stripes, to prove myself. But I did and I ended up on the podium quite a lot and thankfully had the natural ability. So to come into Supercar Megabuild with some heritage and some trophies, with some actual big results, I feel confident and know I'm not out of my depth. I know what I'm doing and what I'm talking about. I love driving and building cars, it's what I've done for many years so its very natural for me to do it.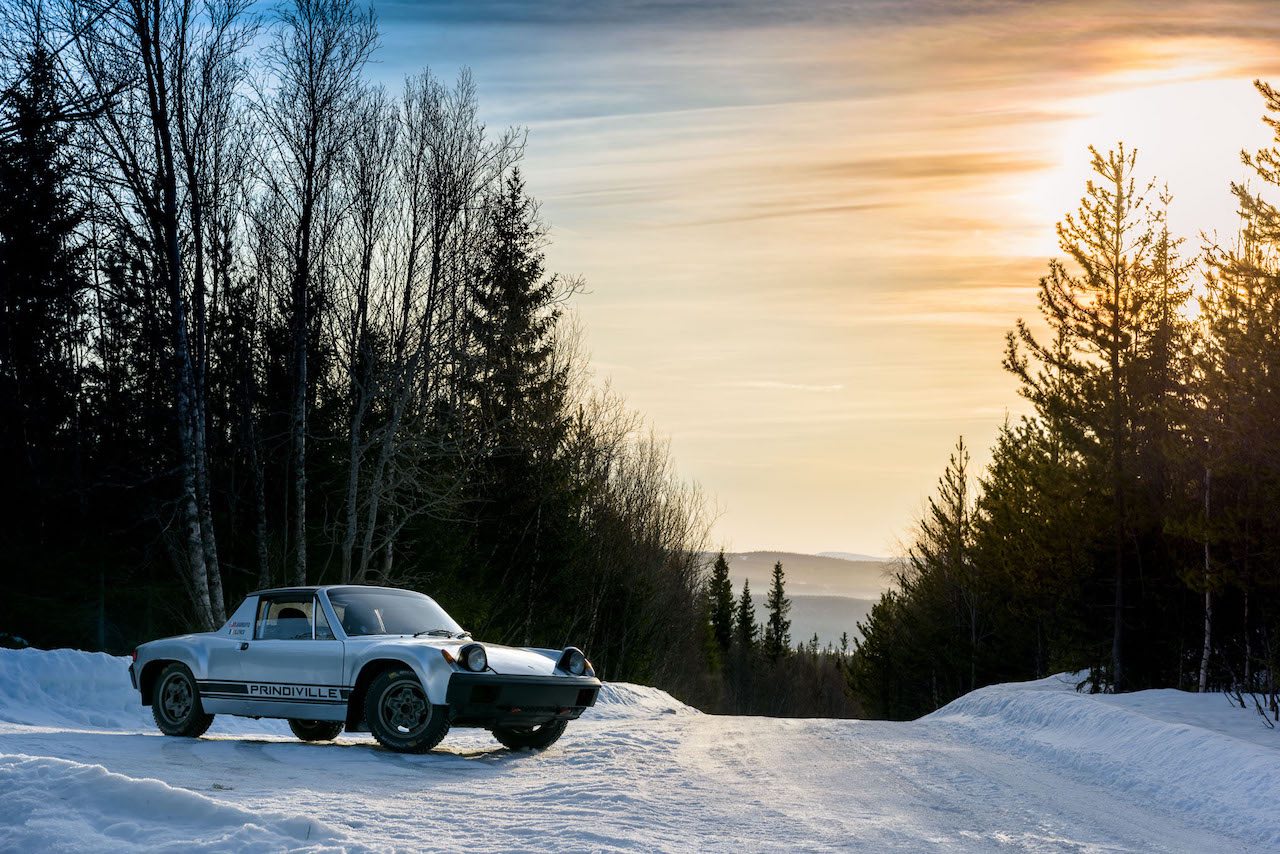 What was your favourite build in the new series?
I think all the builds are absolutely smashing. It's kinda hard to pick a favourite as they are all my ideas, my creations. We did build an Audi R8 for a competition run by Monster Energy that was held in Greece. The car itself was an epic, epic build. So I think it must be my favourite as I actually bought the car! It is one of my problems actually. Out of Series 1 and 2 of the show, I own 3 of the cars! I build it and them I buy it, sometimes the client doesn't even see get to see the finished car!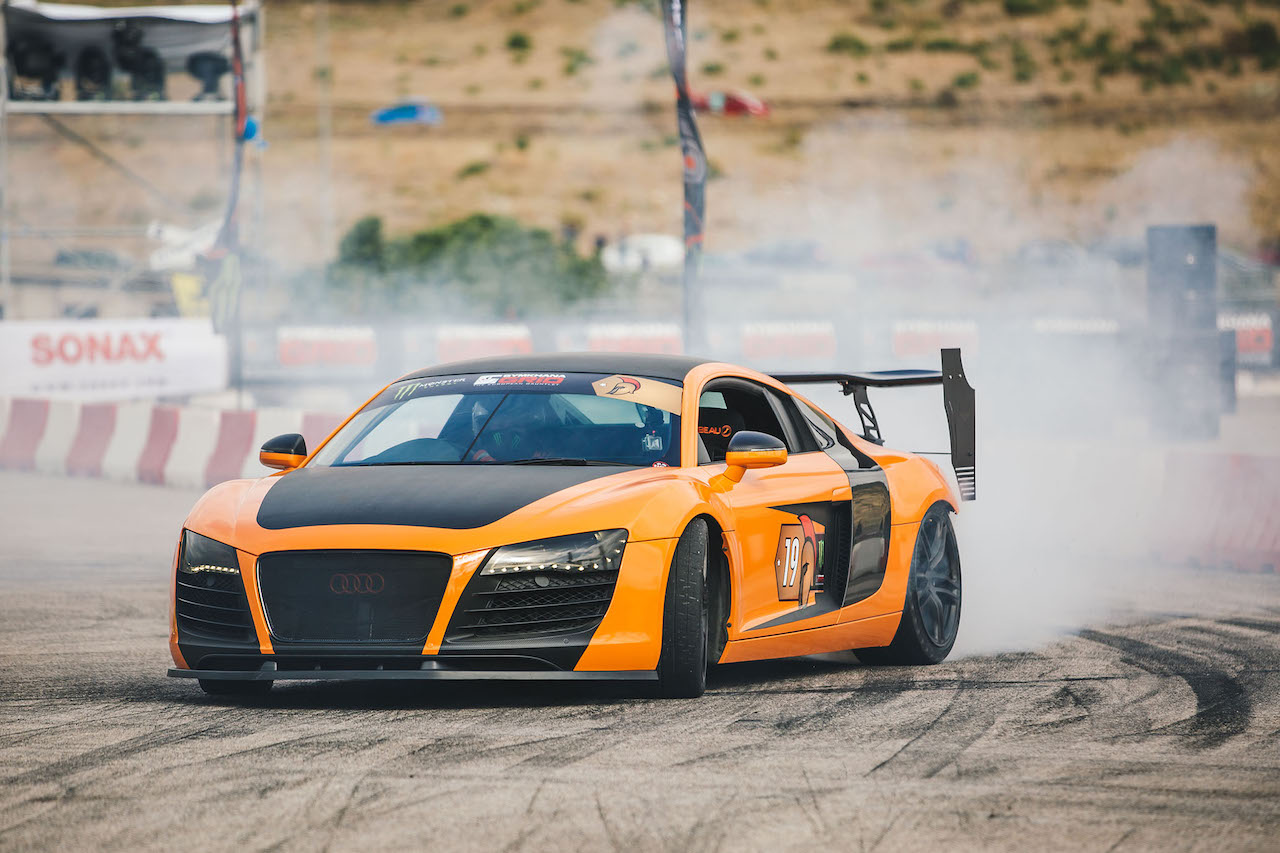 In the 1st episode you work on a Maserati Ghibli for Jodie Kidd. Was there anything in the build/design that was a major challenge?
The whole thing was a head scratcher as we started off with the runt of the litter. The Maserati Ghibli is only a twin turbo V6. Mr Prindiville, my boss, stated that Jodie wanted a 200mph car. And the Ghibli was very far from that. So we thought all we had to do was strap on some bigger turbos and away we go. But unfortunately the Ghibli turbos are cast into the manifold so you are stuck with small turbos. So we had to machine out the casts to fit in as big a turbo upgrade as we could. So we were very limited in what we could do.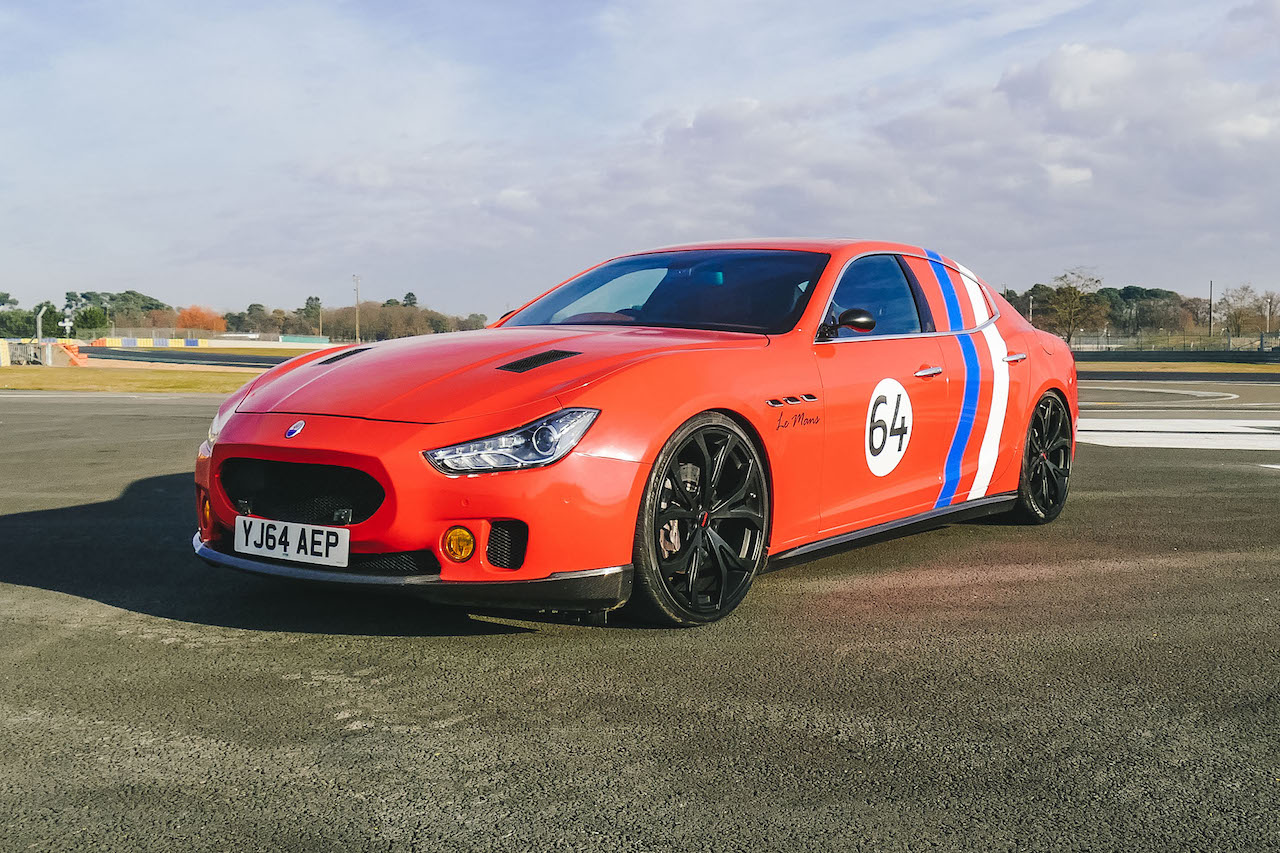 After an ECU remap and a lot of struggle we actually ran out of runway when we tested it. It did 179 MPH and had 2 gears left, it was still pulling. But we ran out of road in the end. However on the dyno we got something like 220 MPH. We struggled man… that was a hard build! We were sweating trying to make the deadline!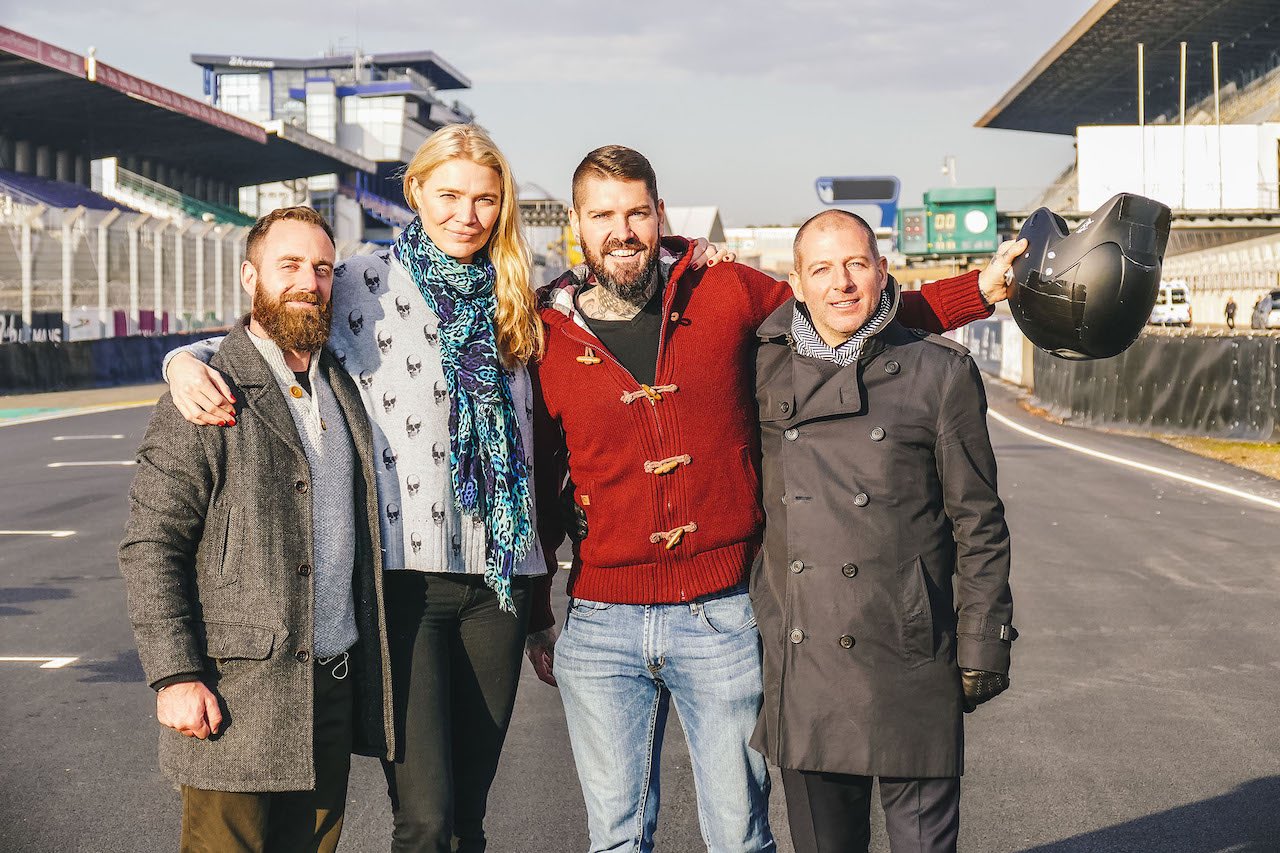 With the Boyzone 25th Anniversary coming up in 2018, are you planning on buying a car to celebrate?
Do you know what if buy any more cars man, my wife's gonna kill me! I buy custom cars constantly. I have 4 custom shops, one in London, Manchester, Poland and Qatar. And while I do customers car, I do my own as well. So when the tv show came up I thought fantastic I could do cars just for the show and still get the same enjoyment from it. But no! I end up buying the bloody cars! Because I love them so much.
You have one chance to buy a classic car. What would it be?
Only in my recent years have I thought about buying a classic. My first supercar was a 1982 Porsche 911SE. But it was back in the 1990s so it wasn't a classic then, though it is now. So my real entry into the world of classics was when I bought a 1979 Rolls Royce Silver Shadow. I absolutely adore it! It just takes you to a different sort of relaxed planet. I just fell in love with it. But I'm still in that transition period where I am a custom car guy. So my Rolls is this big crazy custom wide arch, air ride suspension… its a crazy, crazy Rolls Royce. So in a way I already have the classic. If I wanted to buy a classic now, it would be this one. Done it! Own it!
Shane Lynch was speaking to Niall Julian.
Shane Lynch and the new series of Supercar Megabuild starts Thursday 25th May at 8pm on National Geographic (2017).

Read more of our Exclusive Celebrity Interviews
Take to the Road has also spoken to Tim Shaw of Car SOS. Read on to see what Tim had to say about the show and how much fun him and Fuzz Townsend had on the latest series of Car SOS.