Studio 434, which is owned by businessman and motoring connoisseur Rodger Dudding, is home to a remarkable collection of Aston Martin Lagonda "Wedge's". The rare British luxury saloons are an important part of what believed to be largest private car collection in Europe.
Rodger's motoring tastes are as broad and diverse as they come, such is the size and breath of his collection of vintage, classic and modern cars. However there is one car in particular that he has always revered and admired and those are the cars designed by the late William Towns.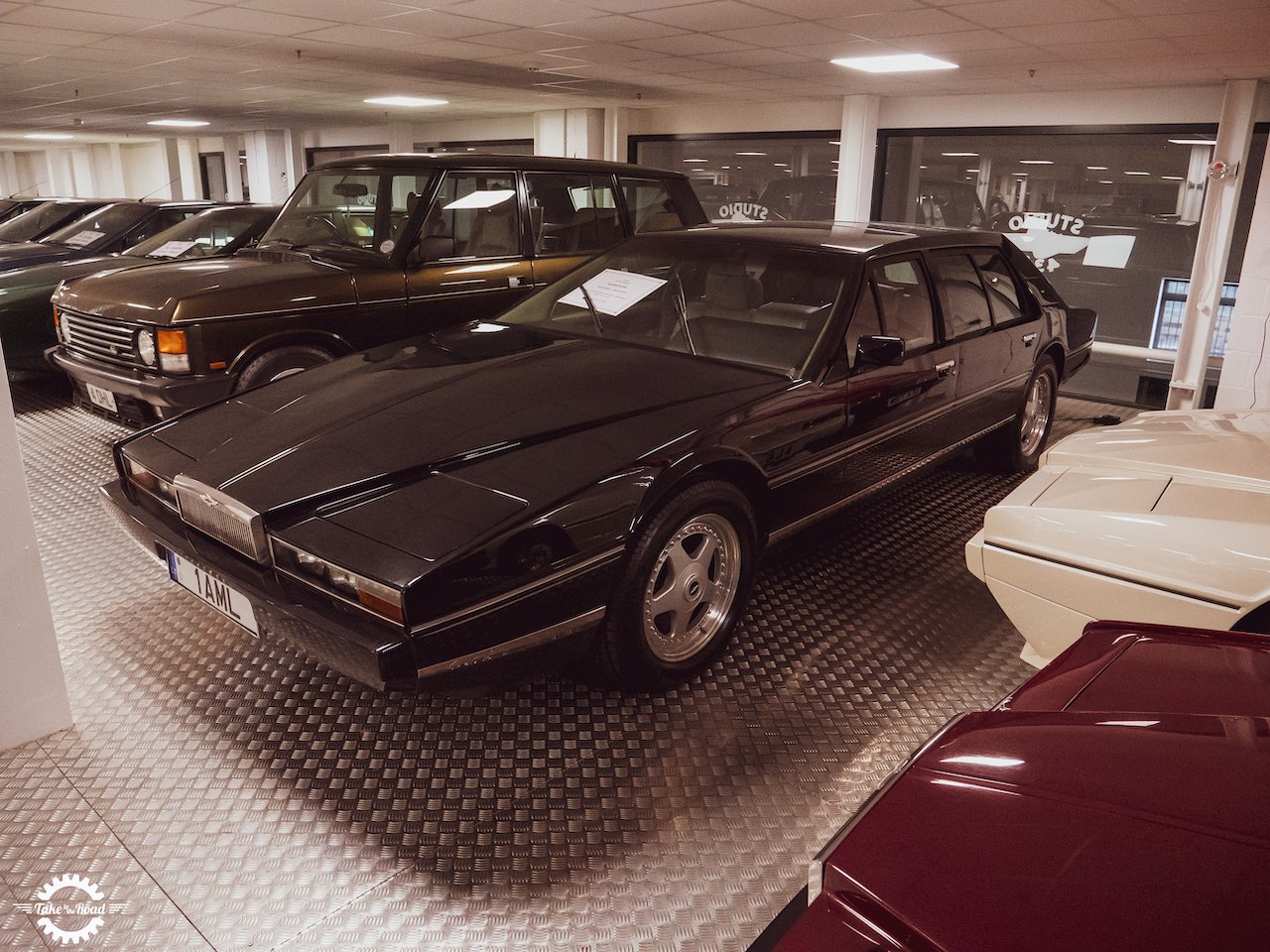 In fact he is a great admirer of William Towns car designs, he not only has what is believed to be the world's largest collection of Aston Martin Lagonda "Wedge" models but also two other Bill Town's designed cars the Hustler mini based models.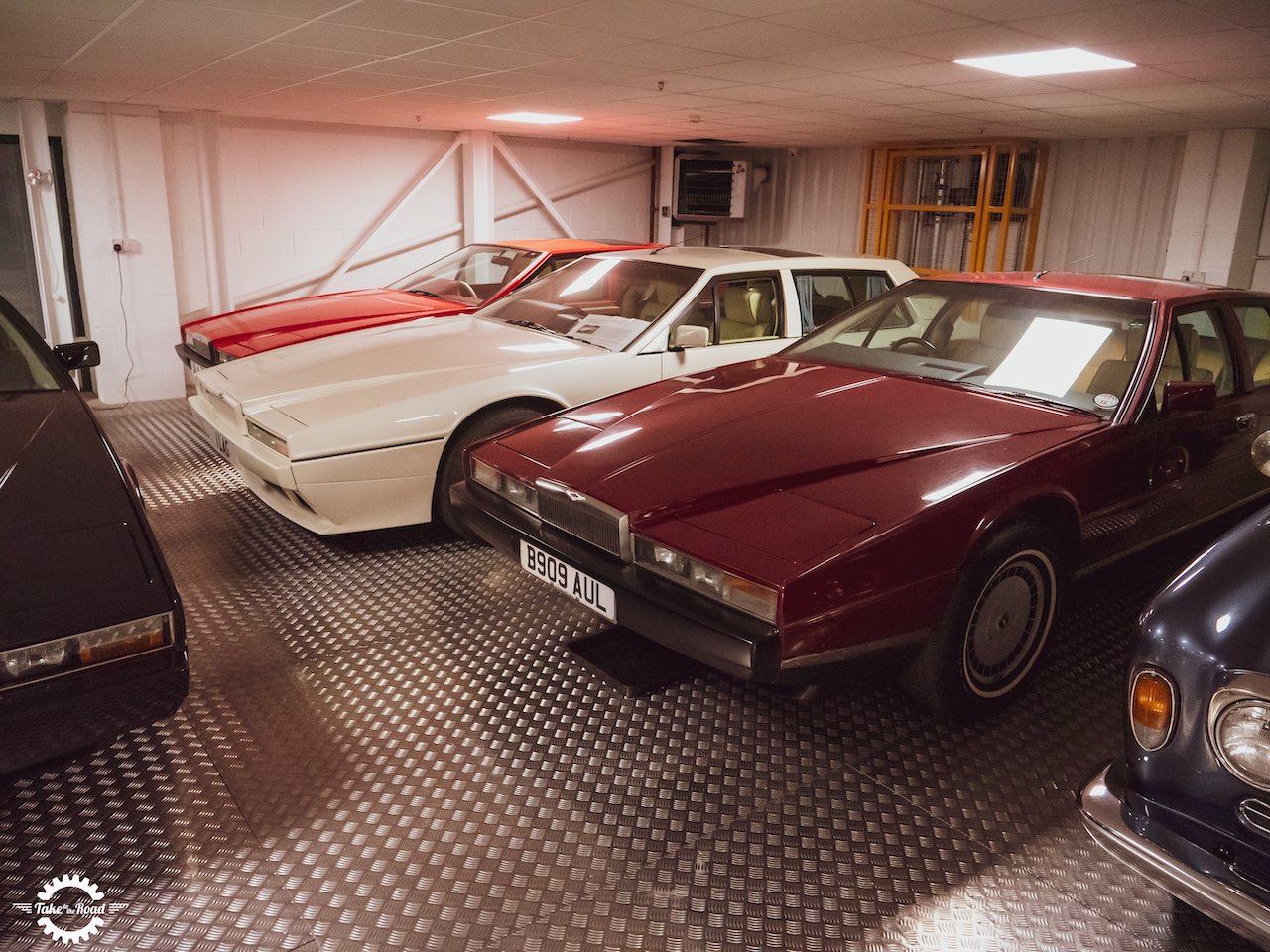 It certainly is car that divides opinion but it is very striking nonetheless and turns heads every where it goes. And it is a classic that has been rediscovered of late, with values starting to climb as collectors recognise the rarity and importance of this landmark British luxury saloon.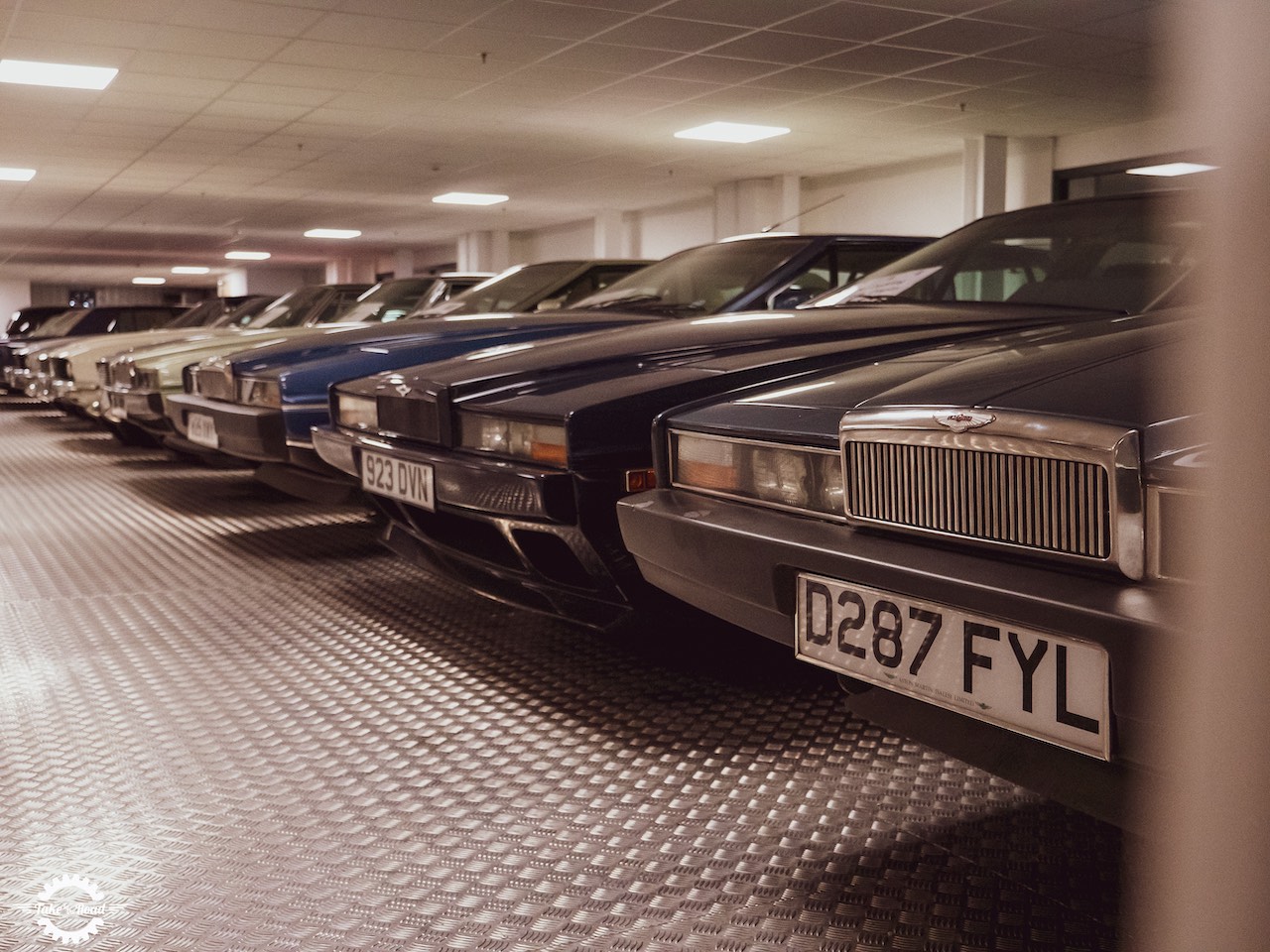 Rodger's personal collection of 25 Aston Martin Lagonda "Wedge" includes the first "Wedge" delivered to a customer and the last car produced by the company.
The last example produced by Aston Martin has also served as Rodger's personal daily driver and there are very few collectors who can claim to actually use such a significant vehicle.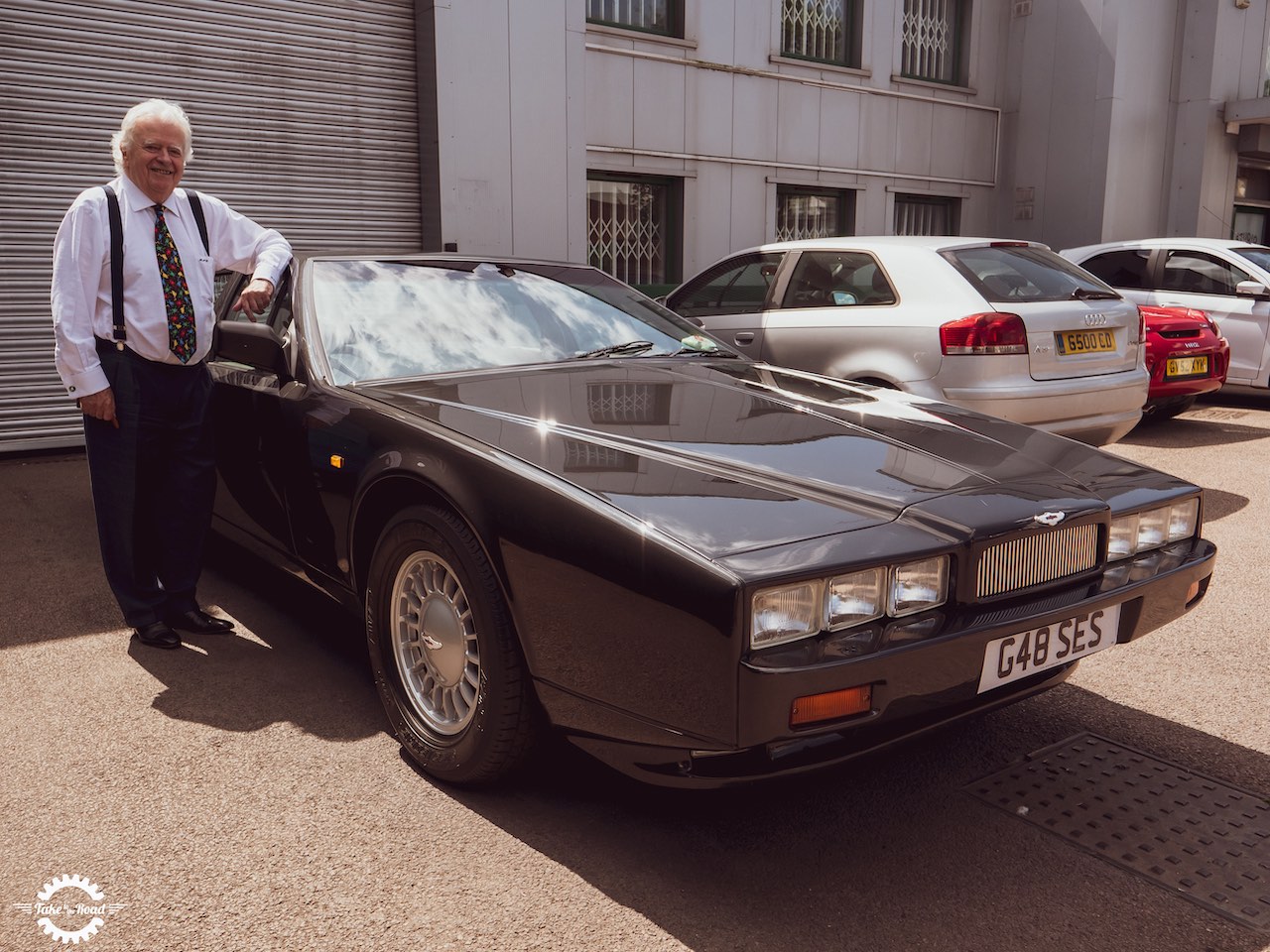 Take to the Road visited Rodger and his amazing Studio 434 collection in Potters Bar, Hertfordshire in 2019. At that time, the collection stood at approximately 460 cars. Since then it has grown to 500 vehicles, which makes it one of the UK's finest and most comprehensive private car, motorcycle and memorabilia collections.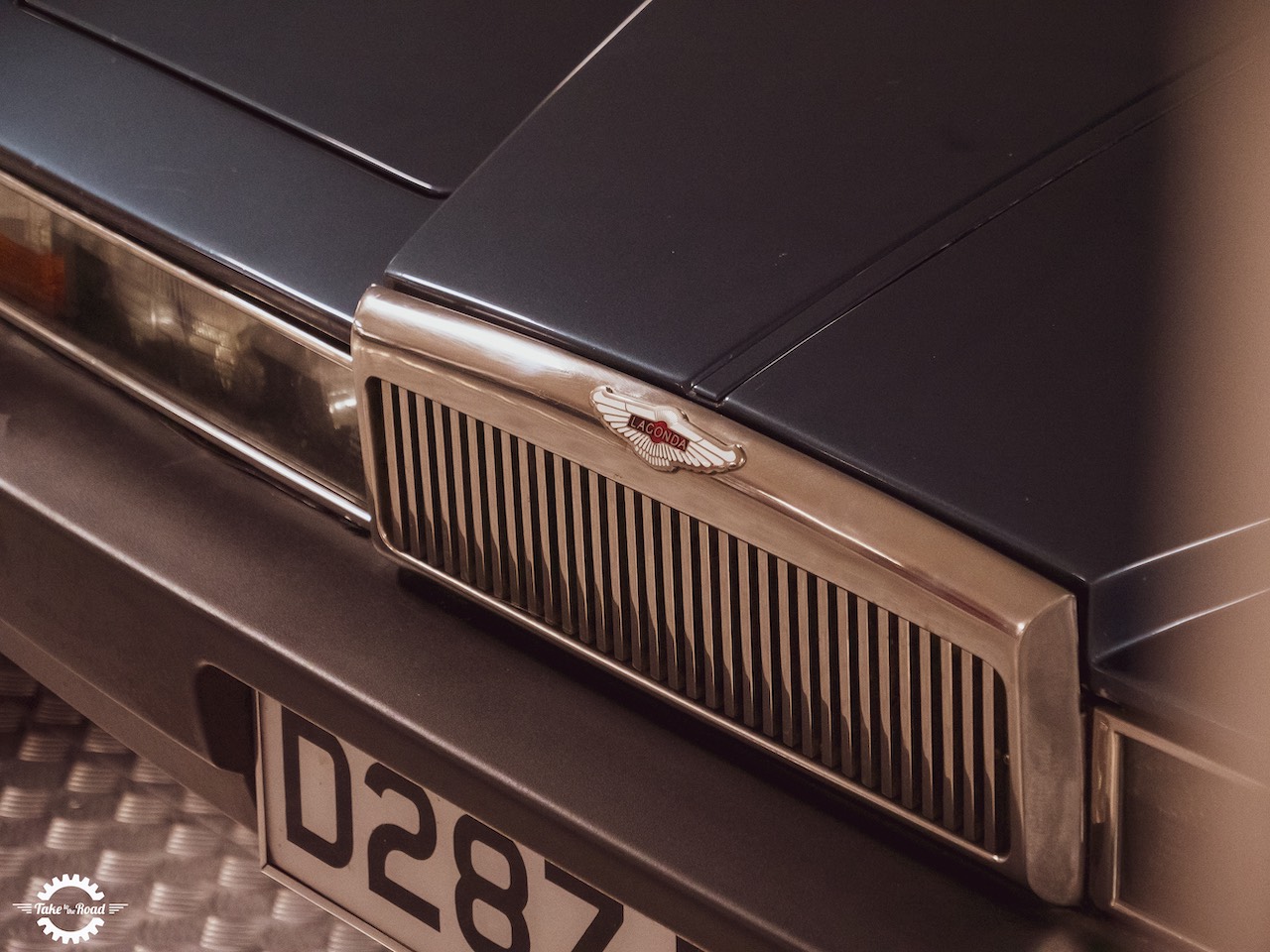 The vehicles in the collection range from the early 1900's to the current day and reflect largely British and European car marques and models.
The Studio 434 collection does contain some very unusual, rare and collectable cars including one of the first Ferrari Dino's produced and one of only two Railton models, the Claremont which is based on the Jaguar XJS running gear.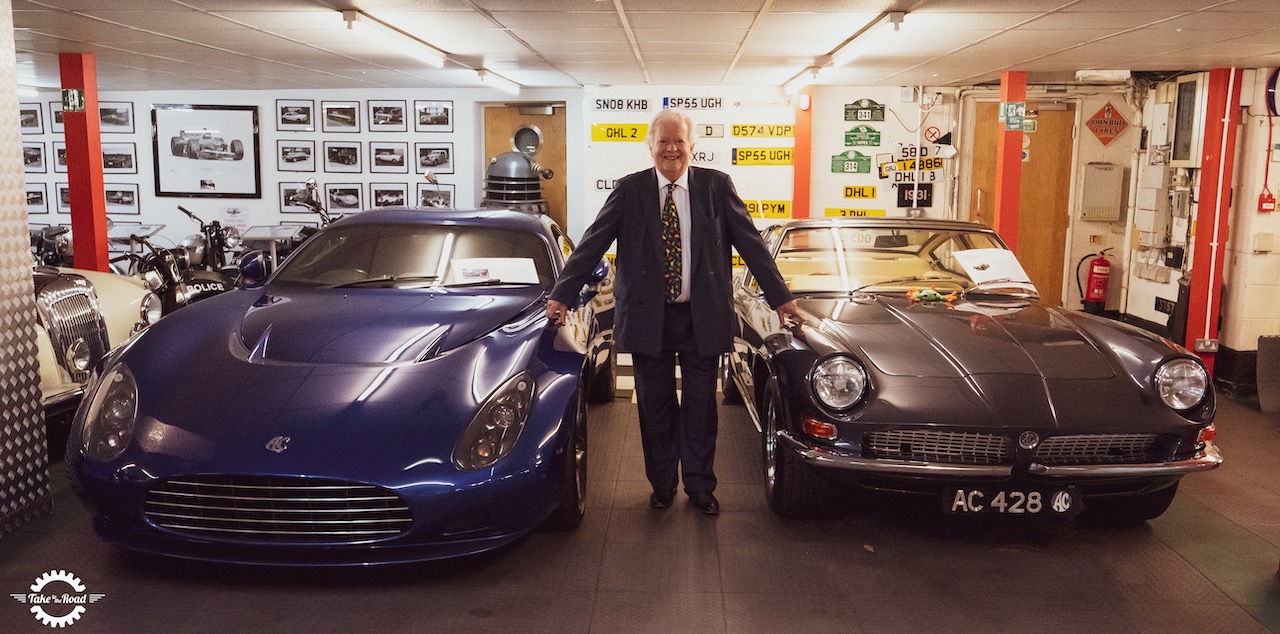 In addition, Rodger has the world's largest collection of the largely unknown Clyno marque, a British built range of cars, vans and motorcycles manufactured in the 1920/30's but now largely forgotten. The collection also features some one off British cars including the AC 378 GT Zagato Prototype and one of the limited edition Jaguar XJ220 models.
Studio 434 is a unique car, motorcycle and memorabilia collection location that is increasingly being used for corporate lunches and dinners, conferences, exhibitions and shows. Once such event was for the TV show Salvage Hunters Classics Cars and the episode which featured the Fiat 130 Coupe, where Drew Pritchard and Paul Cowland unveiled the restored car at a private event held at Studio 434 in 2020.