Take to the Road recently spent a long weekend in the city of Istanbul. Know as the city that fuses western and eastern cultures, the automotive scene in the ancient Byzantine capital has a few gems to share with visitors who appreciate things of a petrol persuasion. While the vast majority of tourists won't be able to tear their eyes away from the magnificent Hagia Sophia, the equally stunning Blue Mosque or the engineering wonder of the Justinian Cistern, those who wander the streets looking for treasures on four wheels won't be disappointed. Street Cars of Istanbul gives a little flavour of some of the old classic cars that soldier on in a sprawling city of some 15m people.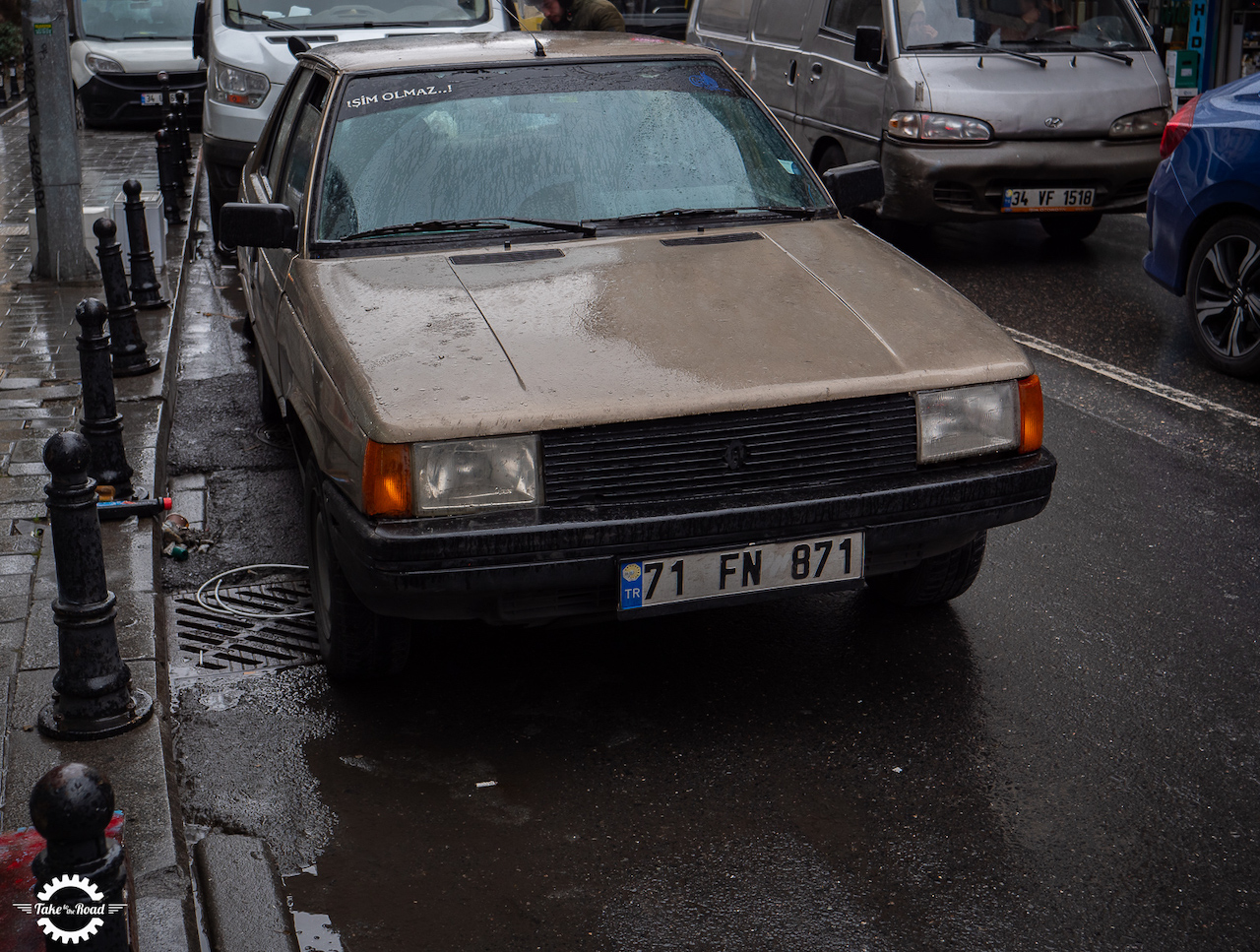 Like any other European city, the streets of Istanbul are awash with droves of modern econobox motors. All the marques that are familiar sights in your local town, are represented in seemingly equal numbers here. Everything from Kia's to BMWs, Renaults, Peugeot's, Volkswagen's and Fiats of all shapes and sizes. SUVs appear to have caught on here too and on one particular street (the one with the Prada and Gucci shops) I counted no less that three Mercedes G-Wagons. However it was vehicles of a significantly less bling factor that I was keeping an eye out for. And I wasn't disappointed.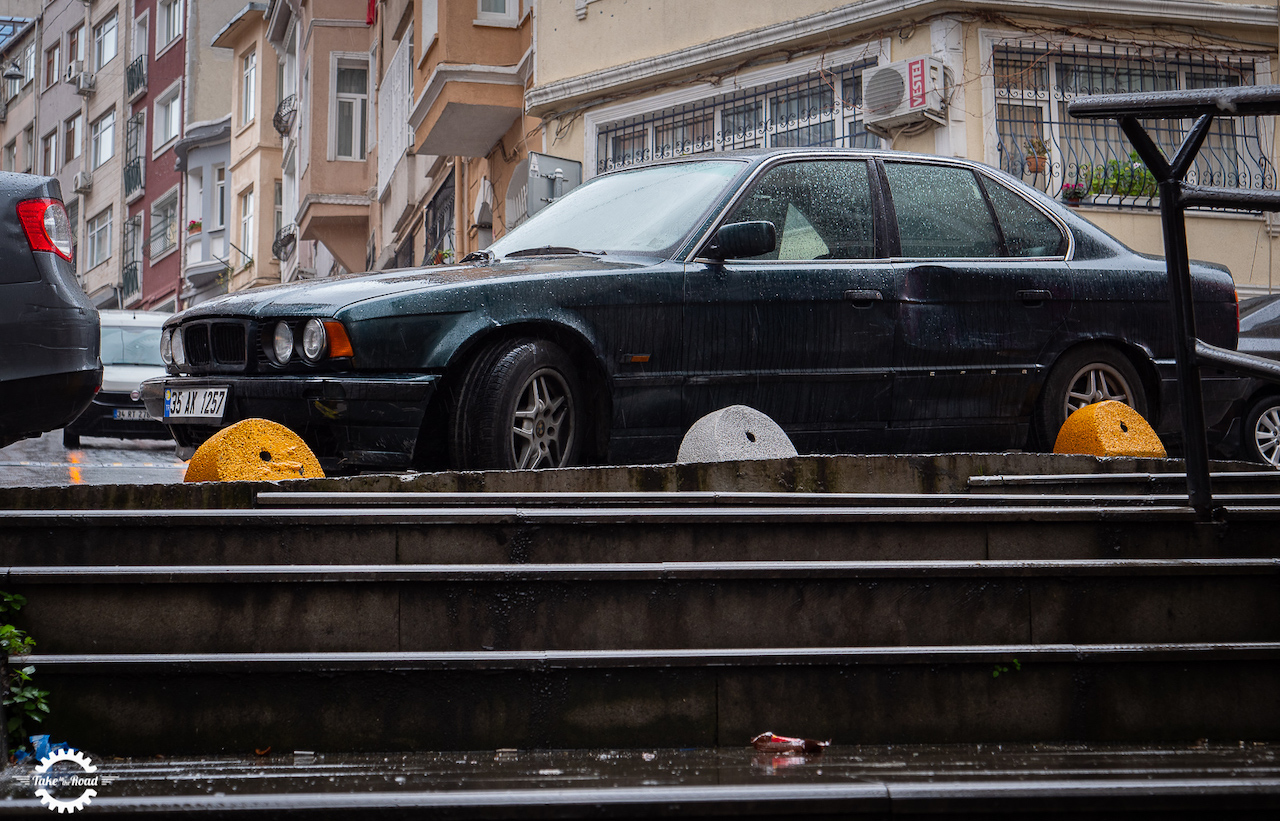 One detail that I was immediately struck with was the popularity of Fiats in the city. Apart from every yellow taxi being a new model Fiat Linea, there were also a good number of old school boxy Fiat's running about. You see Fiat's have been built under license in Turkey since 1968 by the Turkish manufacturer Tofaş. Their first production model was the Fiat 124, with all models built for the home market being badged as "Tofaş". Indeed FCA today owns a 37.8% share of Tofaş and vehicles built at the Bursa factory are exported around the world.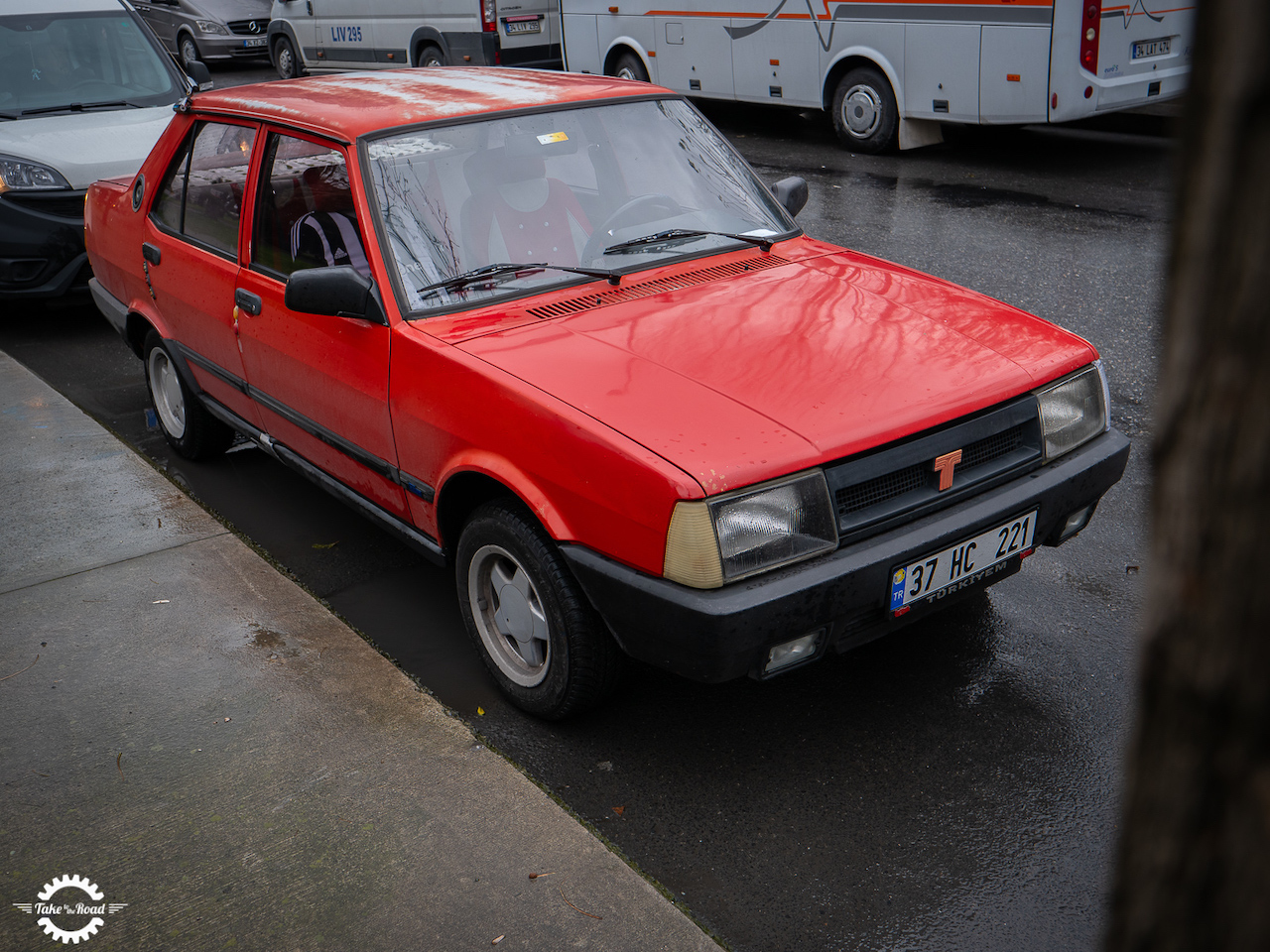 The most numerous of all Fiat derived models spotted over that weekend were the Tofaş Doğan and the Tofaş Sahin. The Doğan and Sahin were essentially based on the old Fiat 131 which then morphed into the Fiat Regata. Like many mid range Fiat saloons, the Doğan and Sahin provided popular with taxi fleets, but quickly lost favour in the late 1990s when more modern marques entered the country.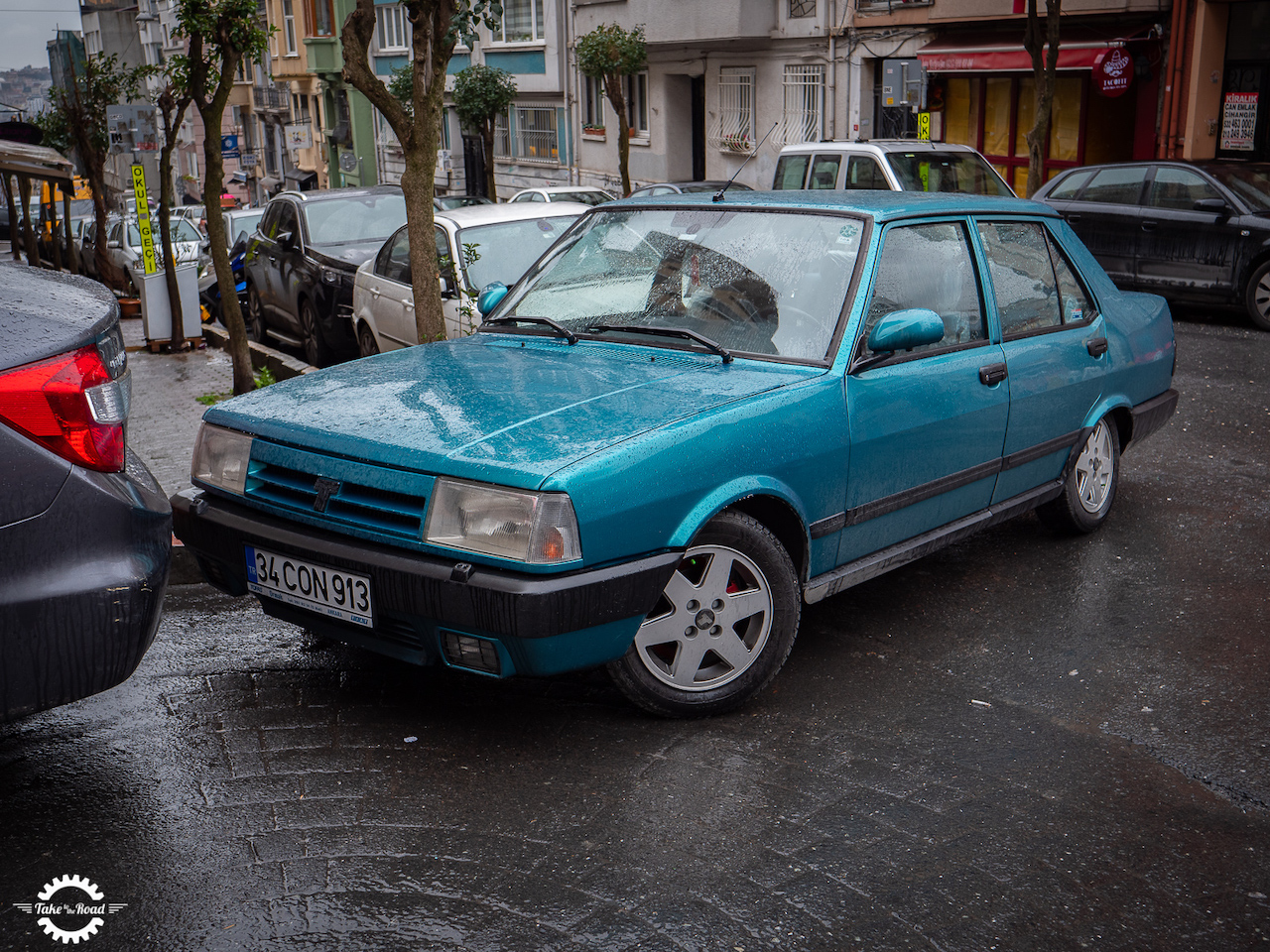 The Fiat Tipo and the Uno were also built and sold in Turkey and they too were relatively common spots on the streets. By the time these new models were released in the 1990s the Tofaş name and badge had been dropped.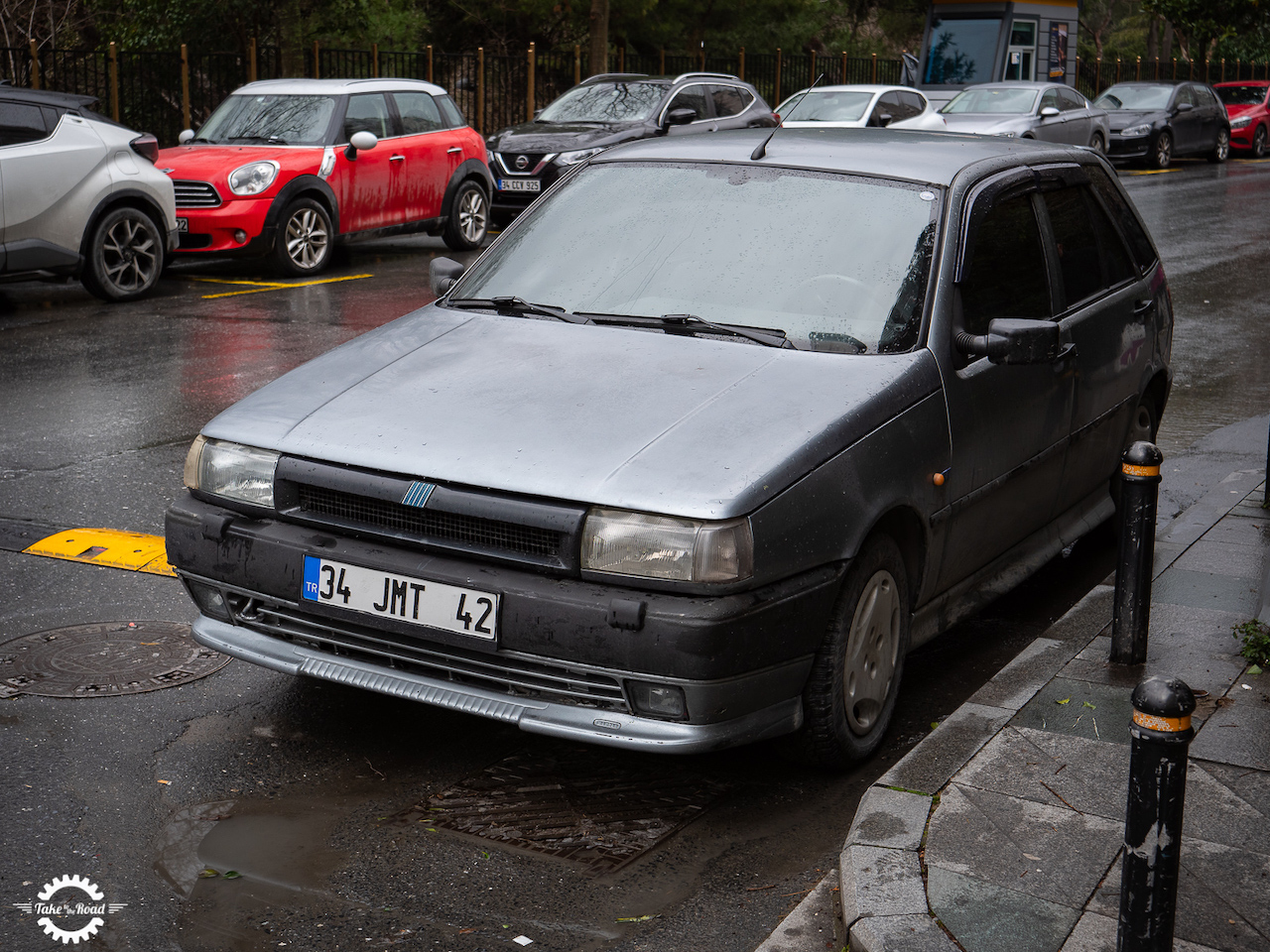 On one particular street lurked a cute little Fiat 126, which was the only one spotted over that weekend. The ideal city car that carried on the spirit of the Fiat 500, the 126 was built all over the world and would have likely flooded the streets of Istanbul in its heyday.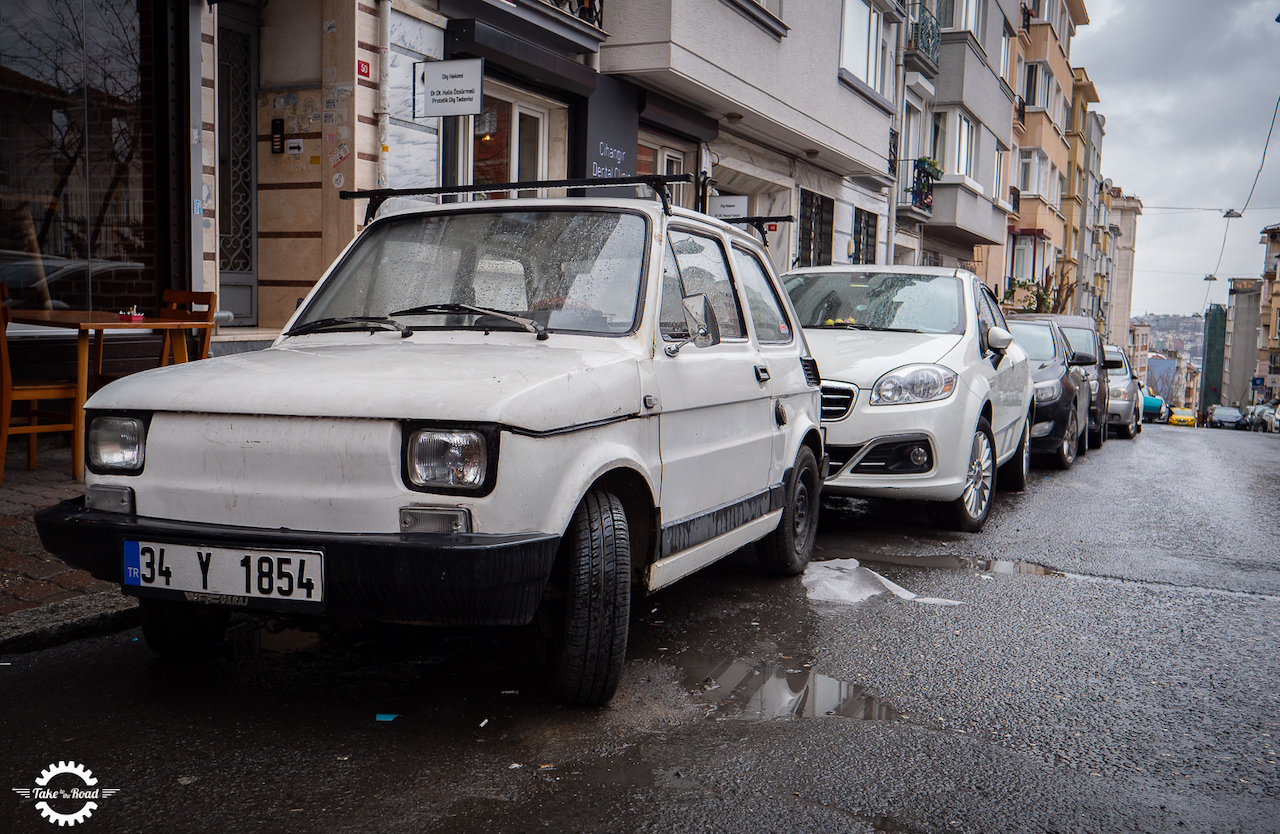 Numerous other automotive gems were uncovered far away from the usual tourist hot spots in the old city. One in particular that is super rare in the rest of Europe was this Lada Samara hatchback. Admittedly it isn't high on most petrolheads "want" list, but there is a certain charm to beaten up old Lada's. This particular 1500S looked a bit neglected and unloved and bore more than a few battle scars after navigating the hectic streets of the city for many decades.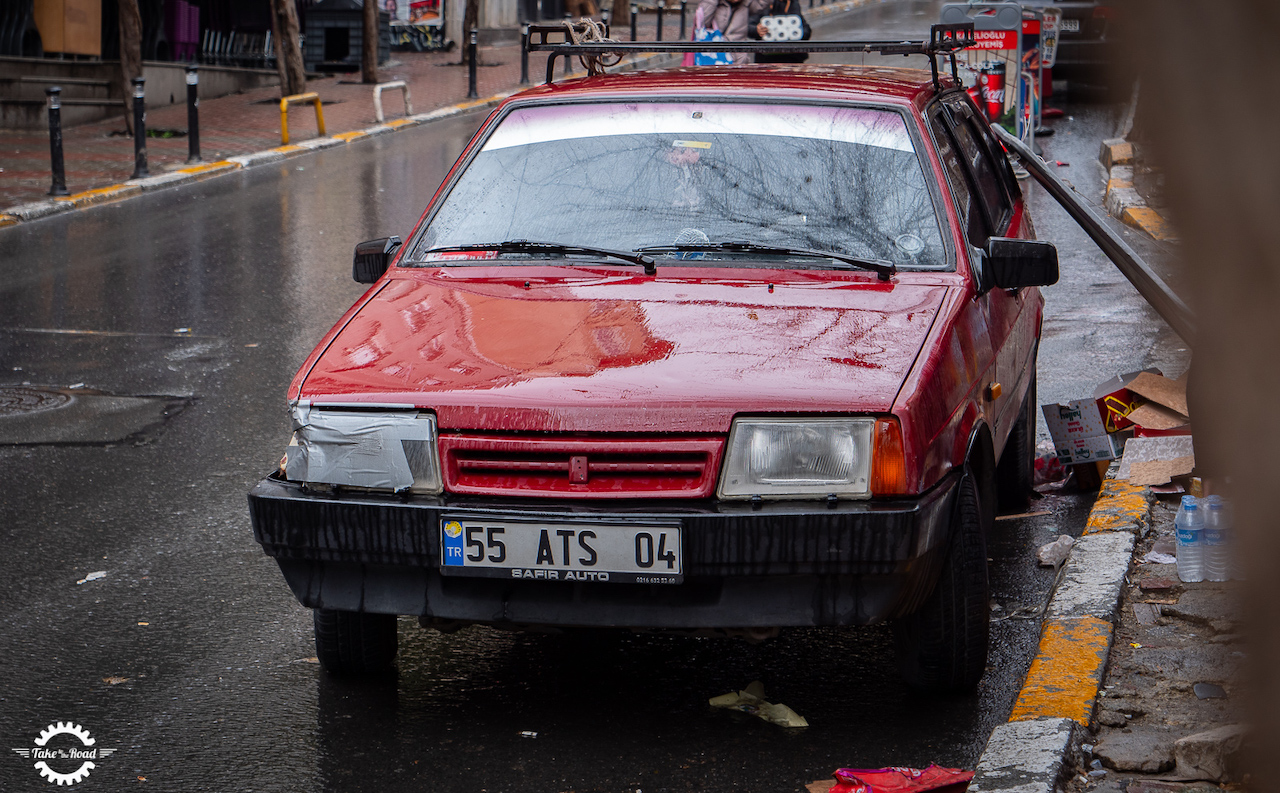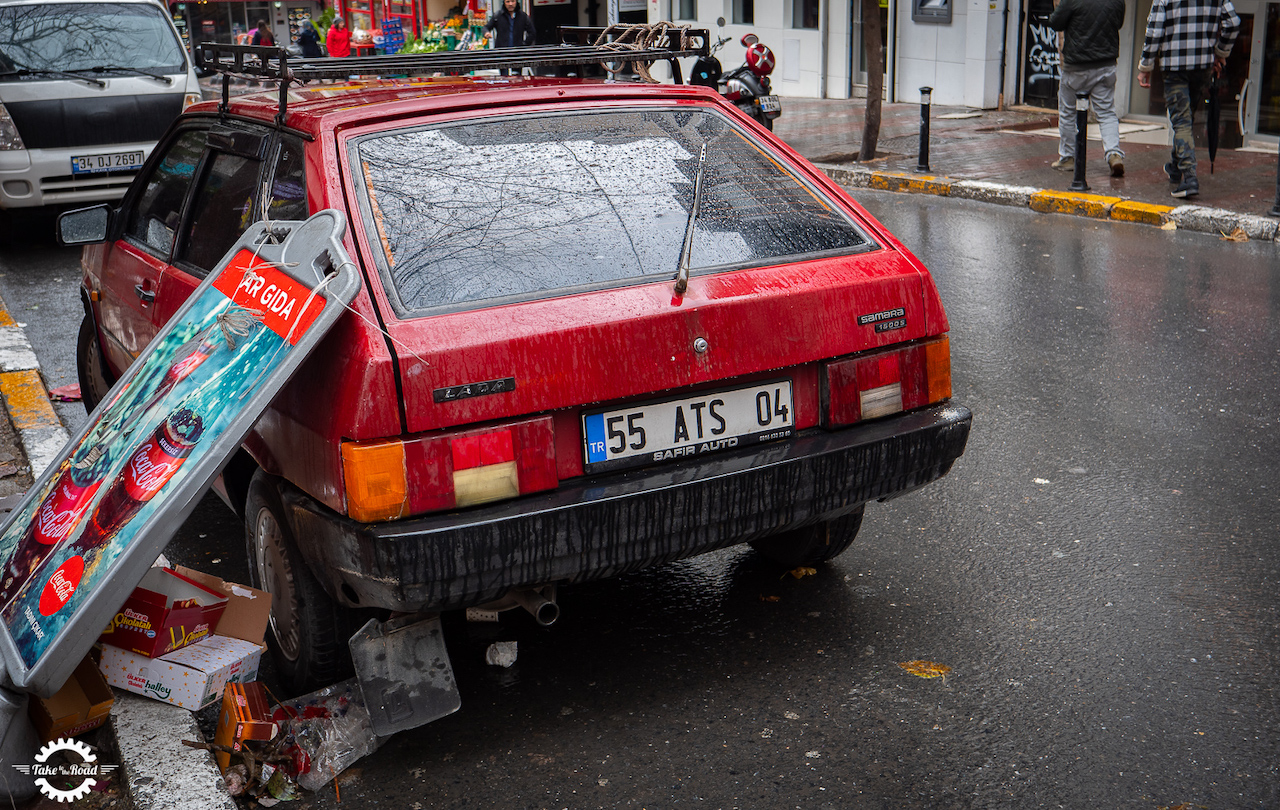 Another curious gem was a Ford Cortina saloon which had been given a few choice modifications. In other words it probably paid a visit to the Turkish version of Halfords on more than one occasion. This particular Ford was de-badged (at the rear) but given its location, it is more than likely a Turkish built Ford Taunus. The quad headlight grill was a feature of the Turkish built Taunus, which was assembled from 1984 until 1994.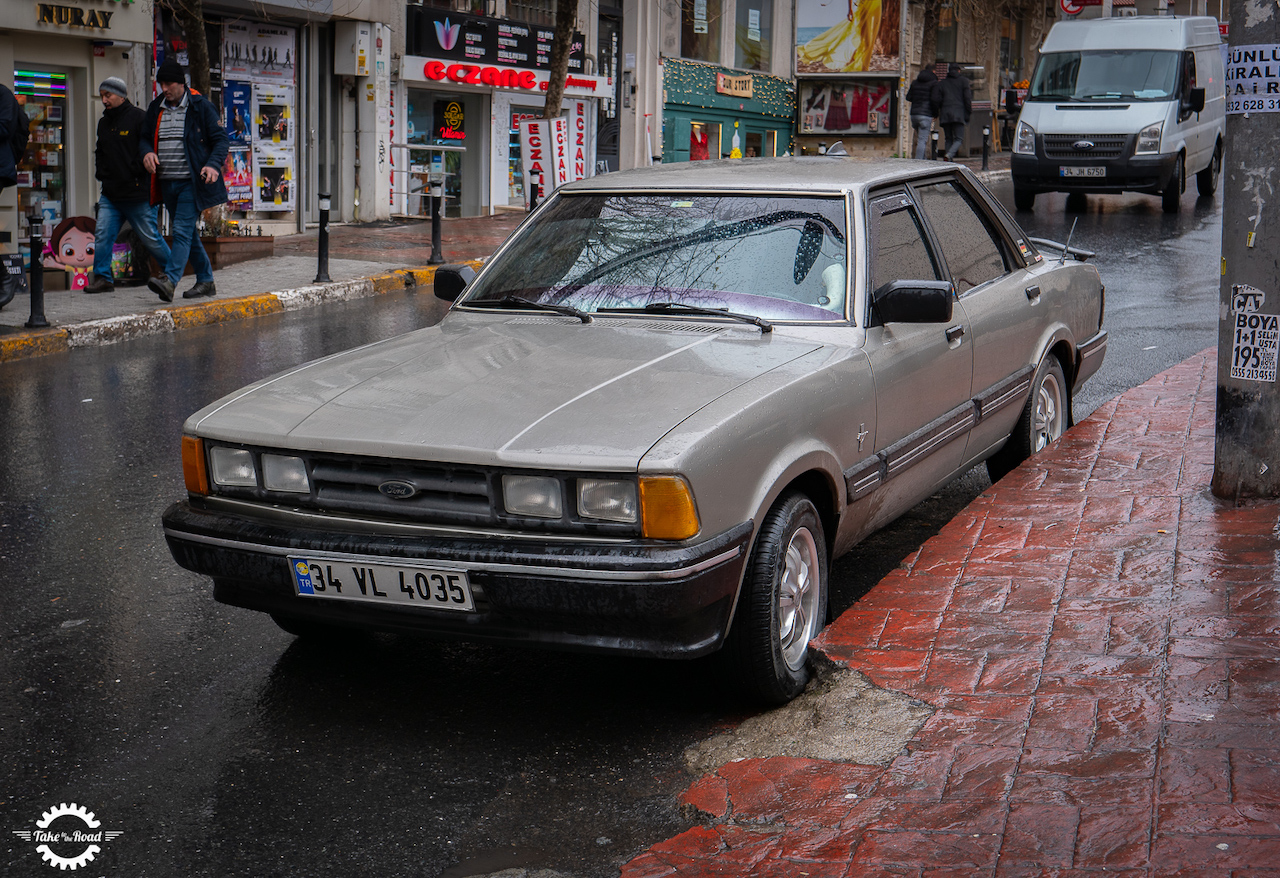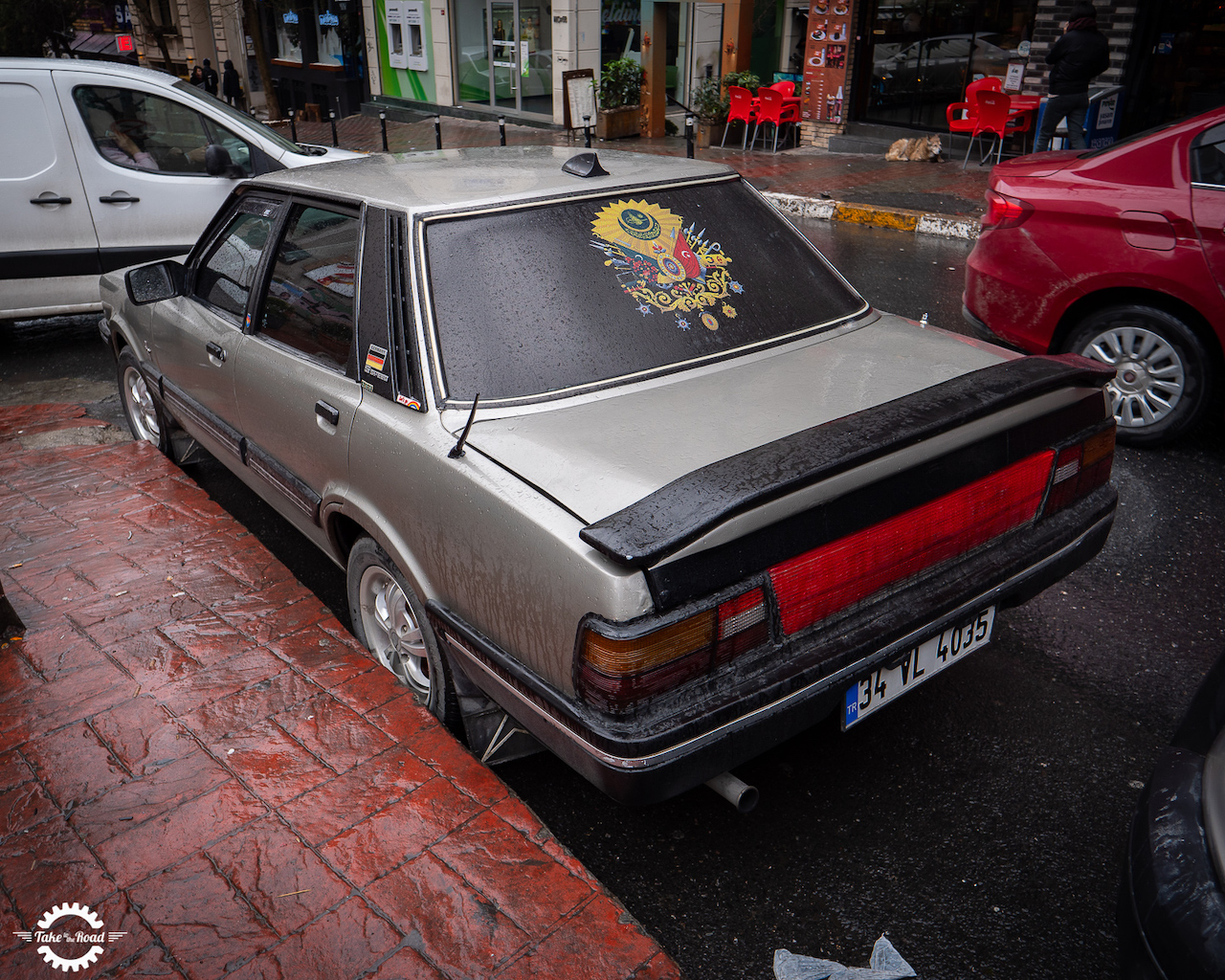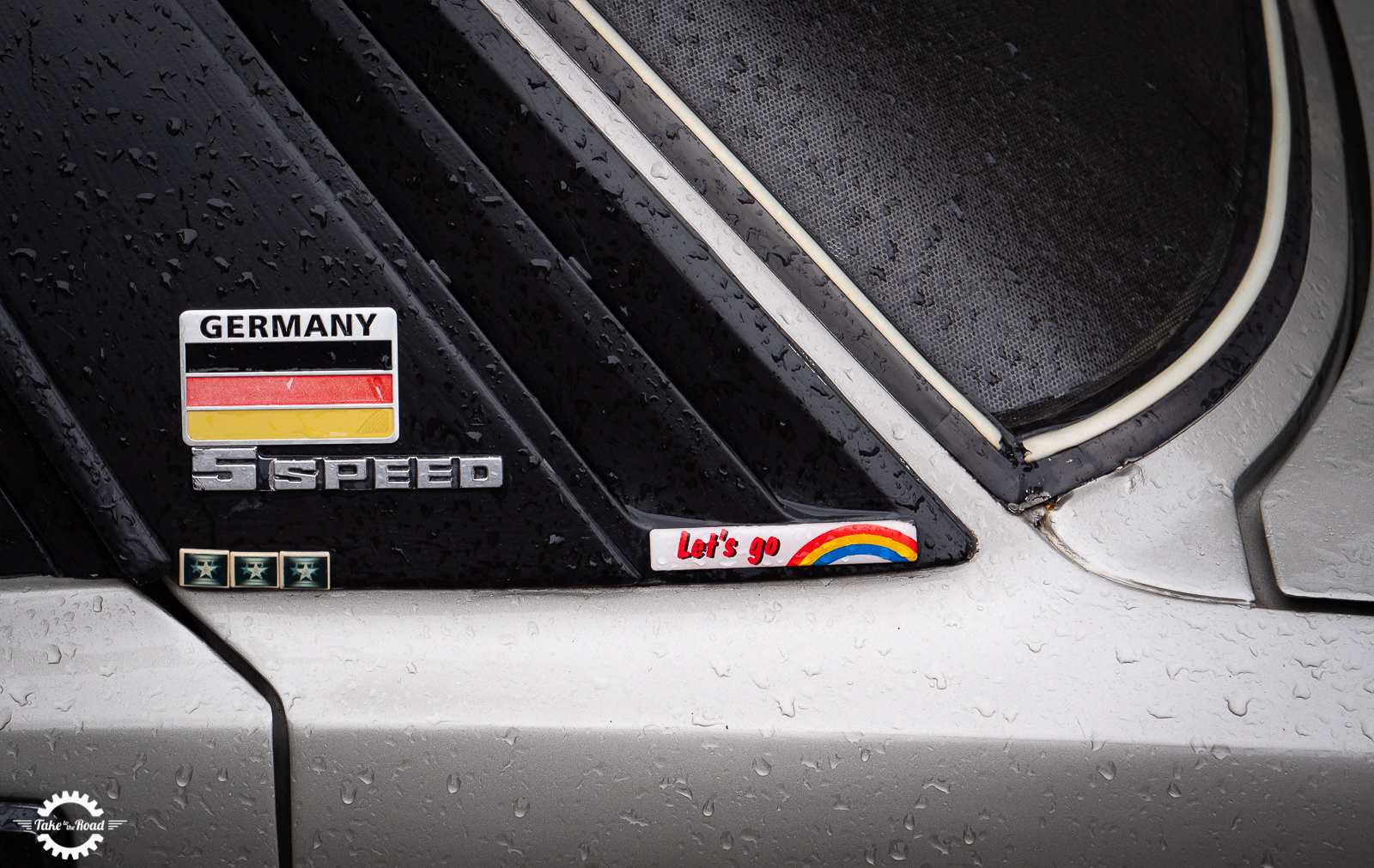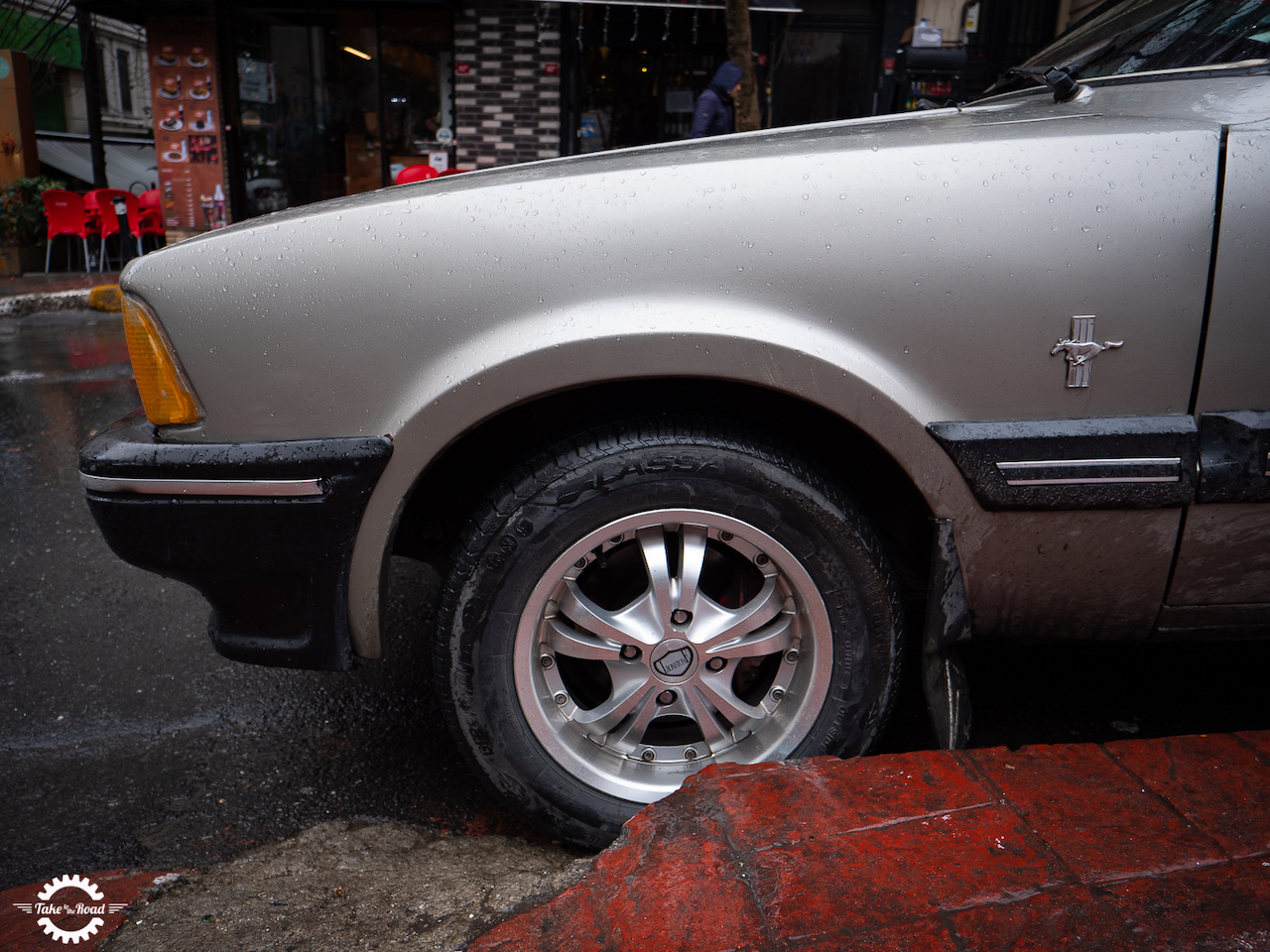 Another European designed automotive spot revealed the sad faith that awaits many an old motor. This unfortunate Renault 16 more than likely blew its engine and was then cannibalised for parts. Which is a shame as the body actually looked to be in decent shape. These are very rare in roadworthy condition with most rusting away long ago. While the climate around Istanbul isn't considered typical Mediterranean, it does seem to treat old cars less harshly that in the northern extremities of Europe. But instead of the body dissolving away, this Renault 16 looks like it suffered a cambelt pulley housing failure. Not ideal really!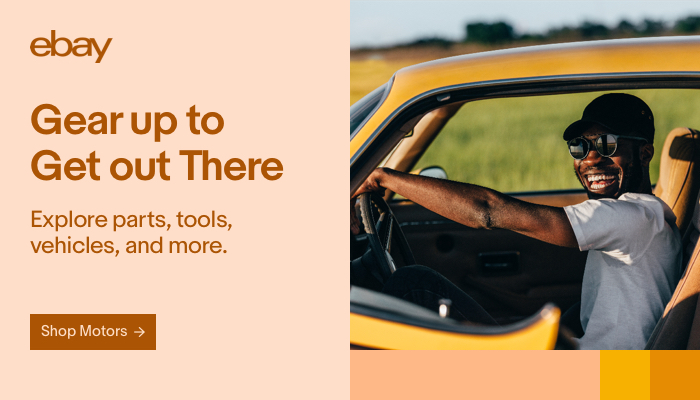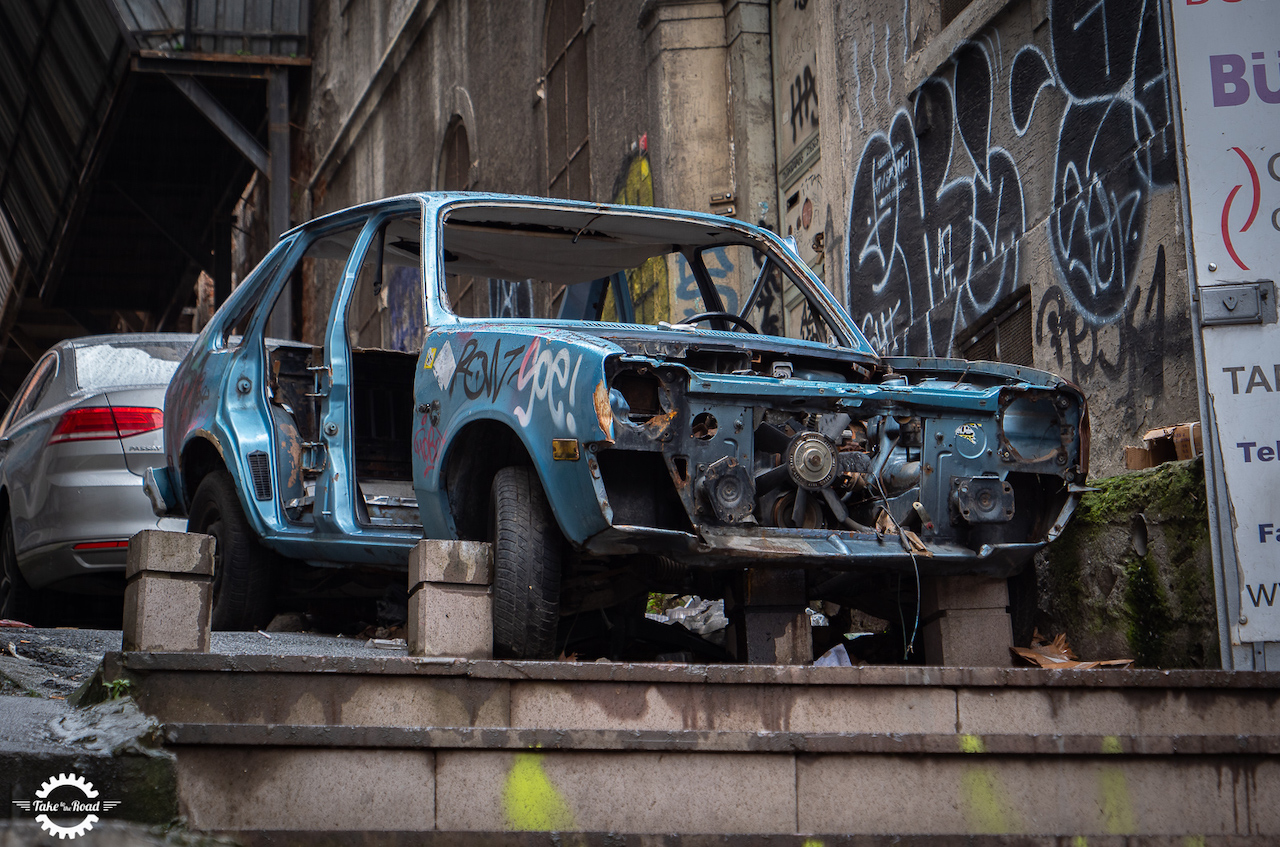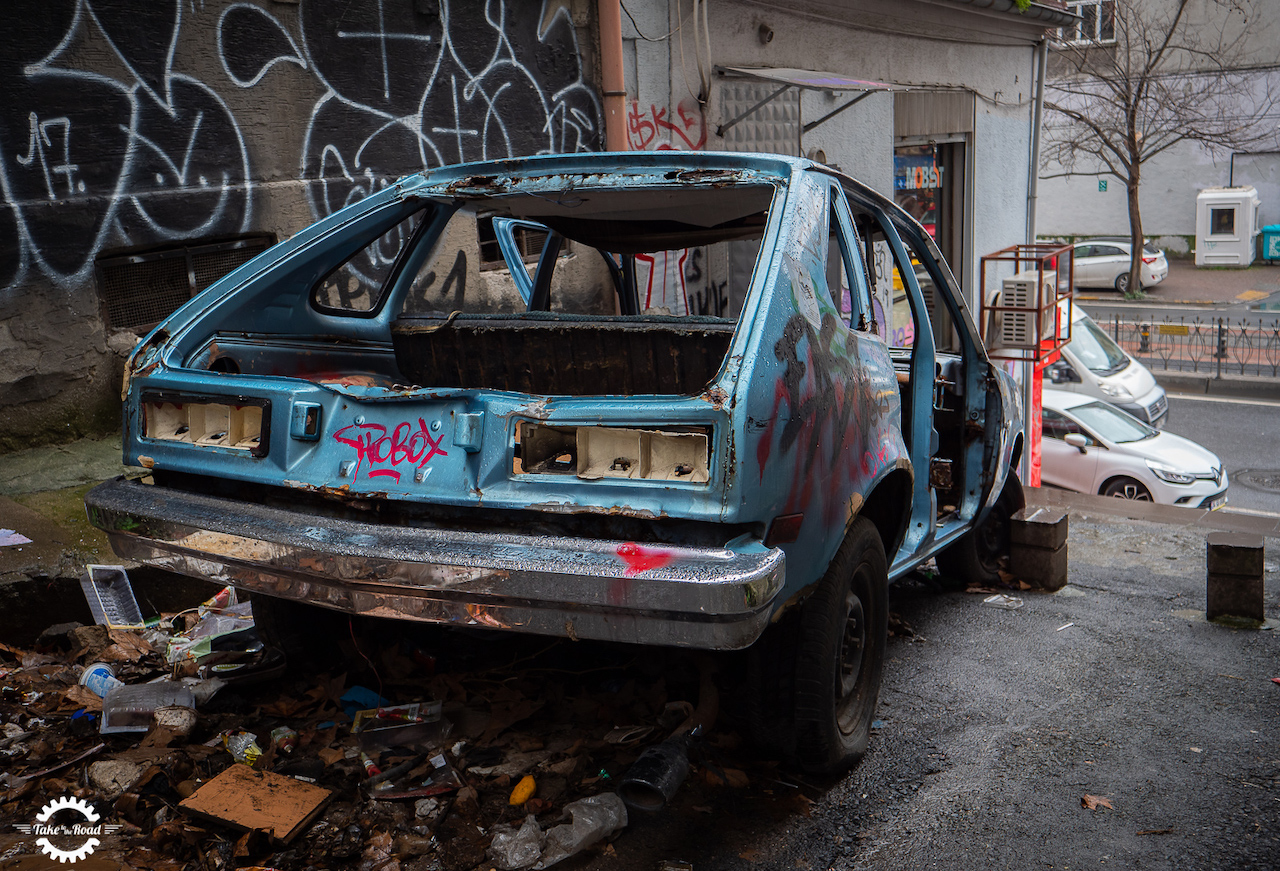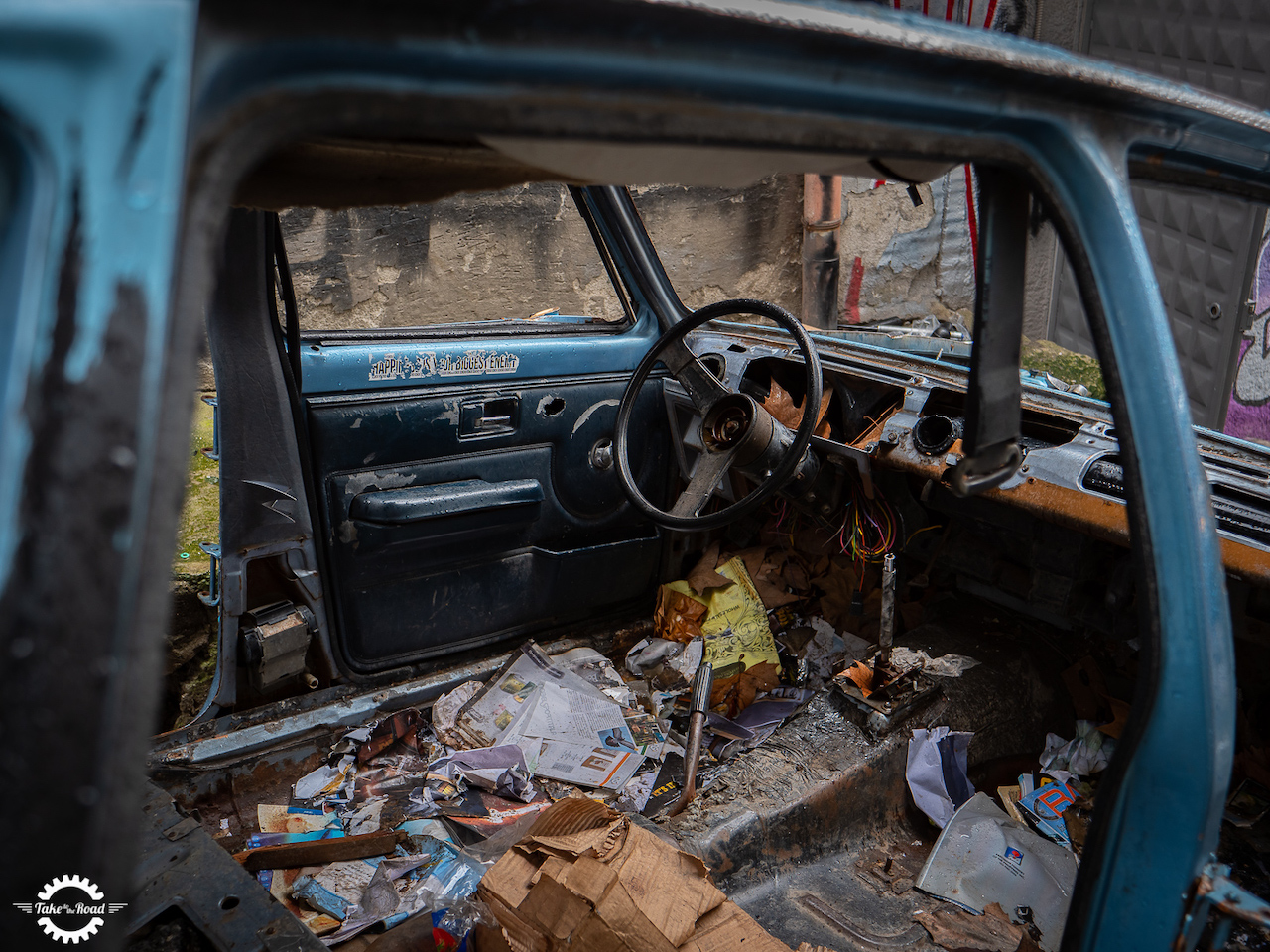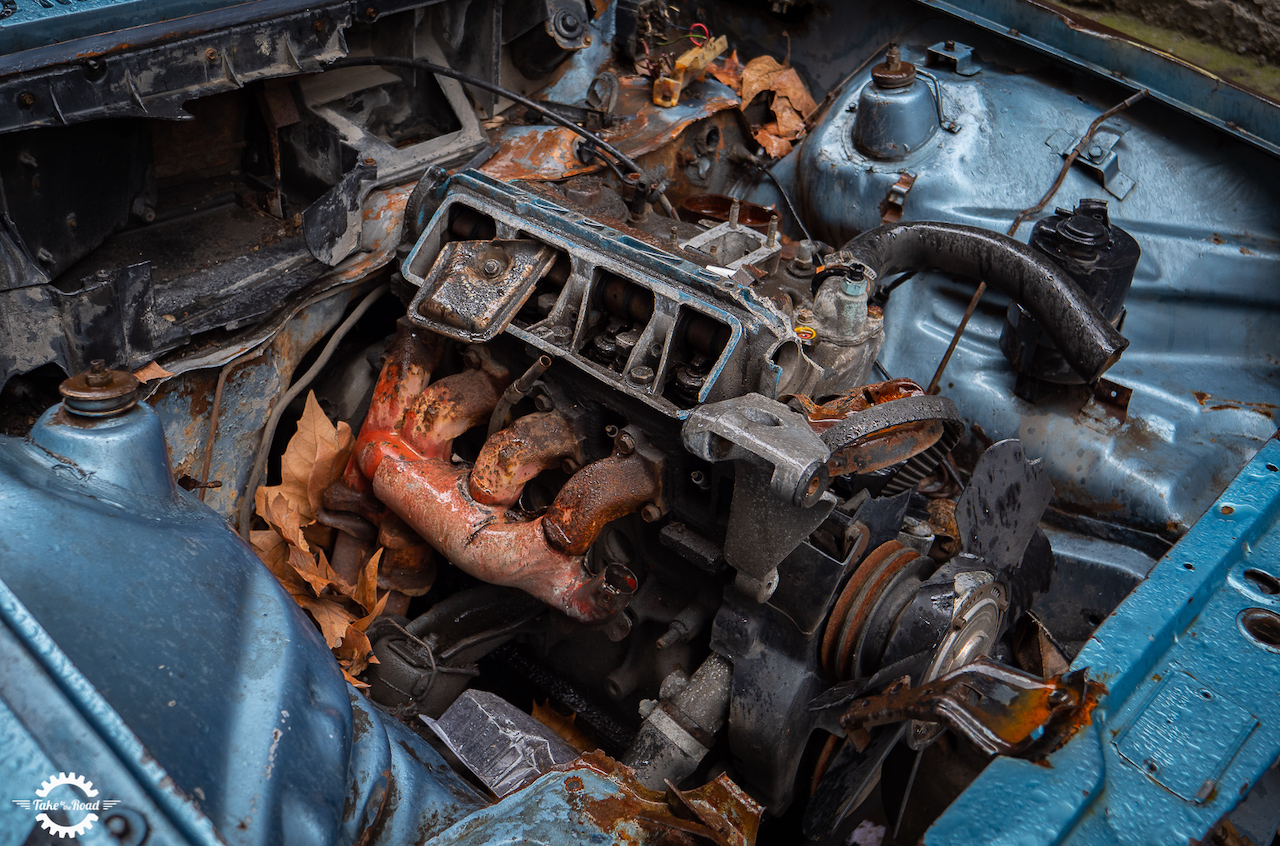 However it wasn't all doom and gloom like the Renault 16 above. The best classic car spot was indeed saved for last and this came in the shape of a fantastic little Renault 12. A yellow car is always going to catch anyone's attention but to have spotted this gem on a wet and miserable day after seeing the trashed 16 was like being bathed in warm, golden sunshine.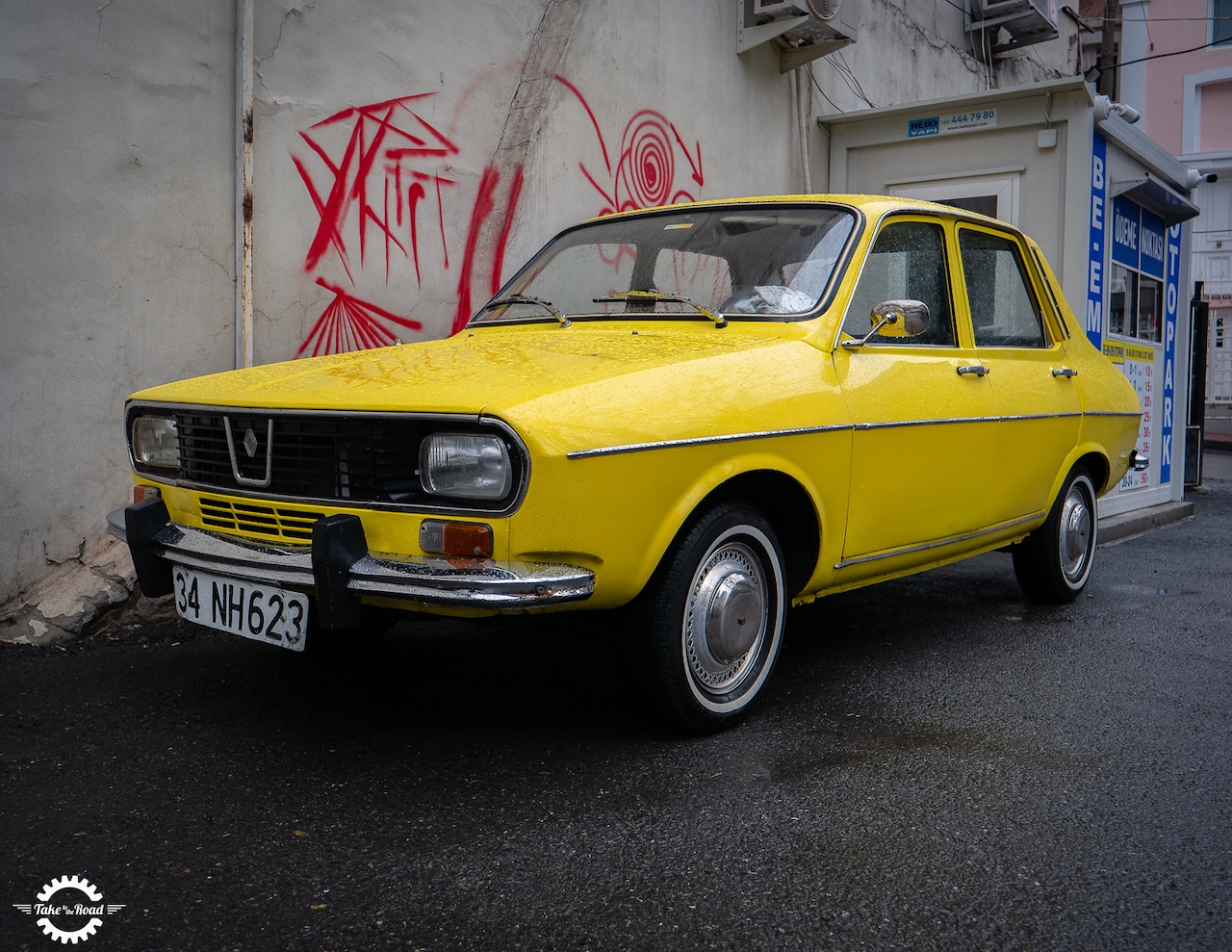 Of all the old classics I saw in the city this little Renault was clearly loved and cherished by its owner, who even went as far as fitting whitewall tyres. Even the security guard manning the car park where it was sat came over, at first to check what I was doing and then to give it a thumbs up. Which in universal language was a seal of approval, both for my snooping around with a camera and for the very tidy Oyak-Renault. It was a nice way to bring the automotive hunt side of the Istanbul trip to a close.