It is exactly 70 years since Silverstone hosted its very first Grand Prix. A magical milestone that will be celebrated in style at next month's magnificent Silverstone Classic (20-22 July).
The festival promises a programme of 21 captivating retro races that will feature more than 80 iconic Grand Prix cars. The Silverstone Classic will also include a special collection of cars that contested the inaugural Royal Automobile Club International Grand Prix in 1948.
Often referred to as 'The Race on the Runways', it was an historic meeting which marked Silverstone's opening as a motor sport venue.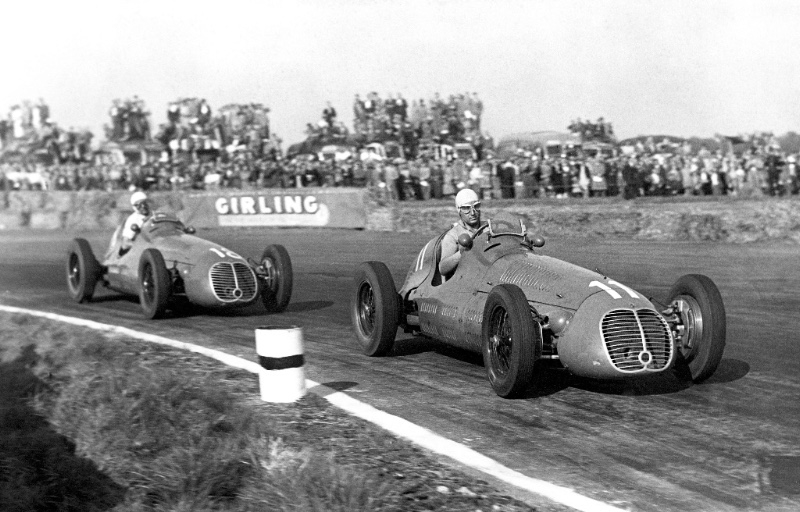 That first official race in 1948 was staged on little more than a makeshift circuit. It used the wide runways and portions of narrow perimeter roads of a disused wartime airfield. The improvised track itself was demarcated with 170 tons of straw bales plus 250 oil drums and, curiously, saw the drivers racing flat out towards each other from opposite ends of the same long runway!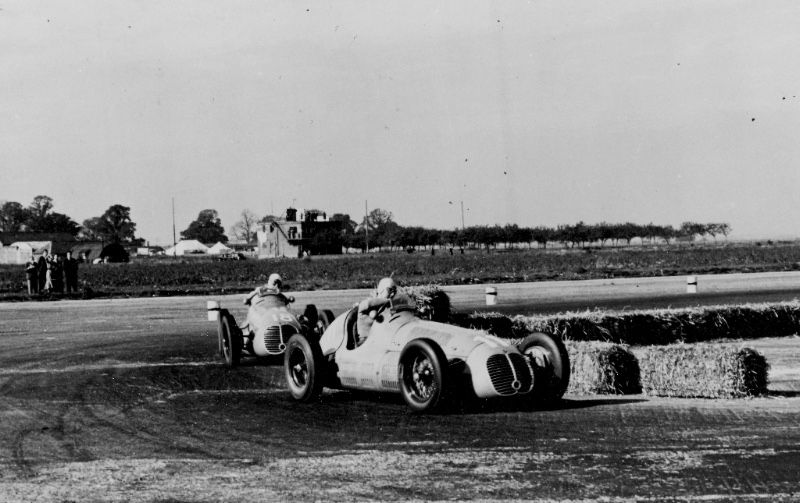 Despite hasty preparations, a full 25-car field was assembled on the start/finish line (then located before Woodcote Corner) for Britain's first major post-war international race. The a 65-lap encounter was dominated by the two factory-entered Maserati 4CLTs of Luigi Villoresi and Alberto Ascari.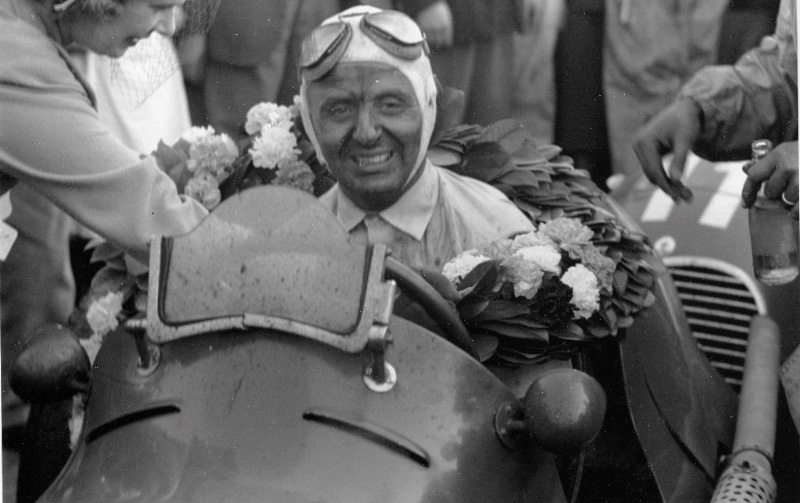 The two Italian aces started at the back of the grid, but quickly fought their way to the fore. They wowed a huge and excited 100,000+ crowd eager for some much needed entertainment in a country saddled with post war austerity.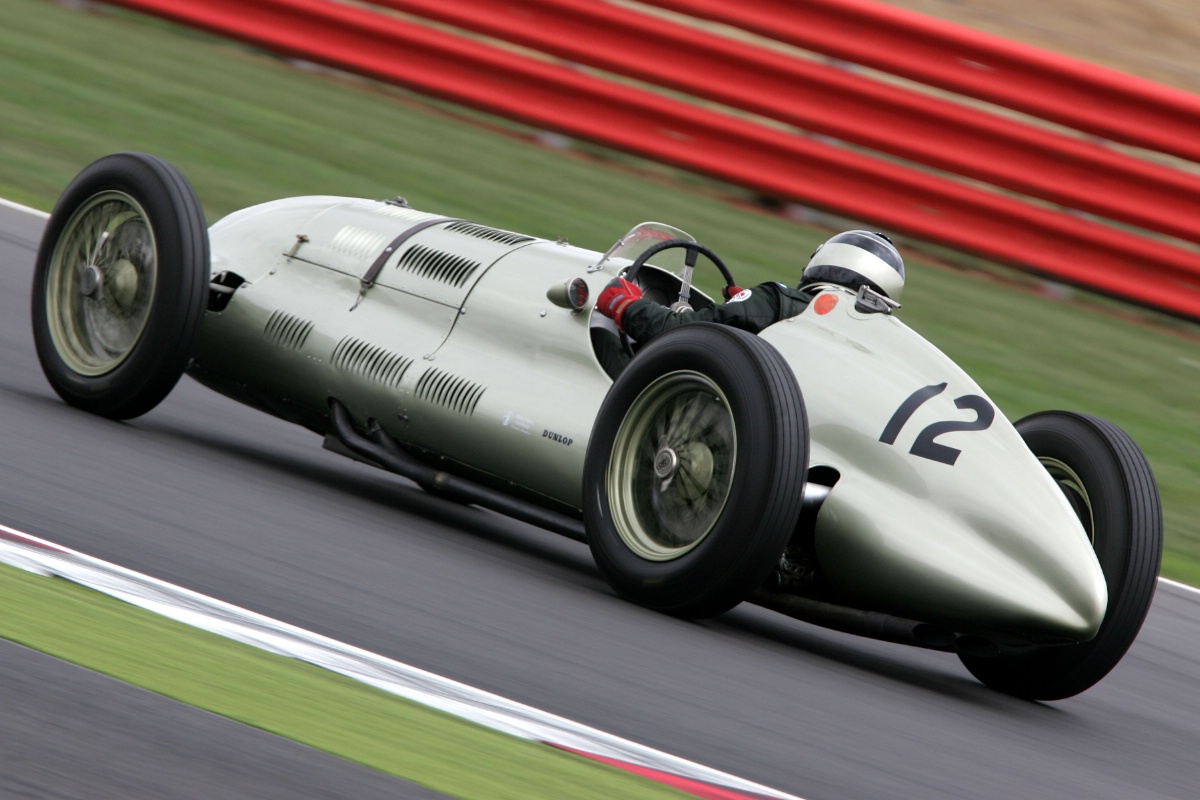 Two years later, Silverstone hosted the very first FIA World Championship Formula One race on a much-changed layout. Since then it has held a further 50 British Grands Prix, with a roster of winners including all the sport's greatest names. Juan-Manuel Fangio, Jim Clark, Jackie Stewart, James Hunt, Nigel Mansell, Ayrton Senna and Michael Schumacher have all won the prized British Grand Prix at Silverstone. And most recently Lewis Hamilton has won four consecutive British Grand Prix races at Silverstone.
At this years Silverstone Classic, the Adrian Flux Trophy for Pre '66 Grand Prix Cars, administered by the Historic Grand Prix Cars Association (HGPCA), features a mouth-watering mix of GP cars from the sport's formative years. The dazzling 50+ car grid is packed with a large number of exquisite front-engined F1 cars from the fifties. As well as a posse of game-changing rear-engined racers from the first half of the sixties.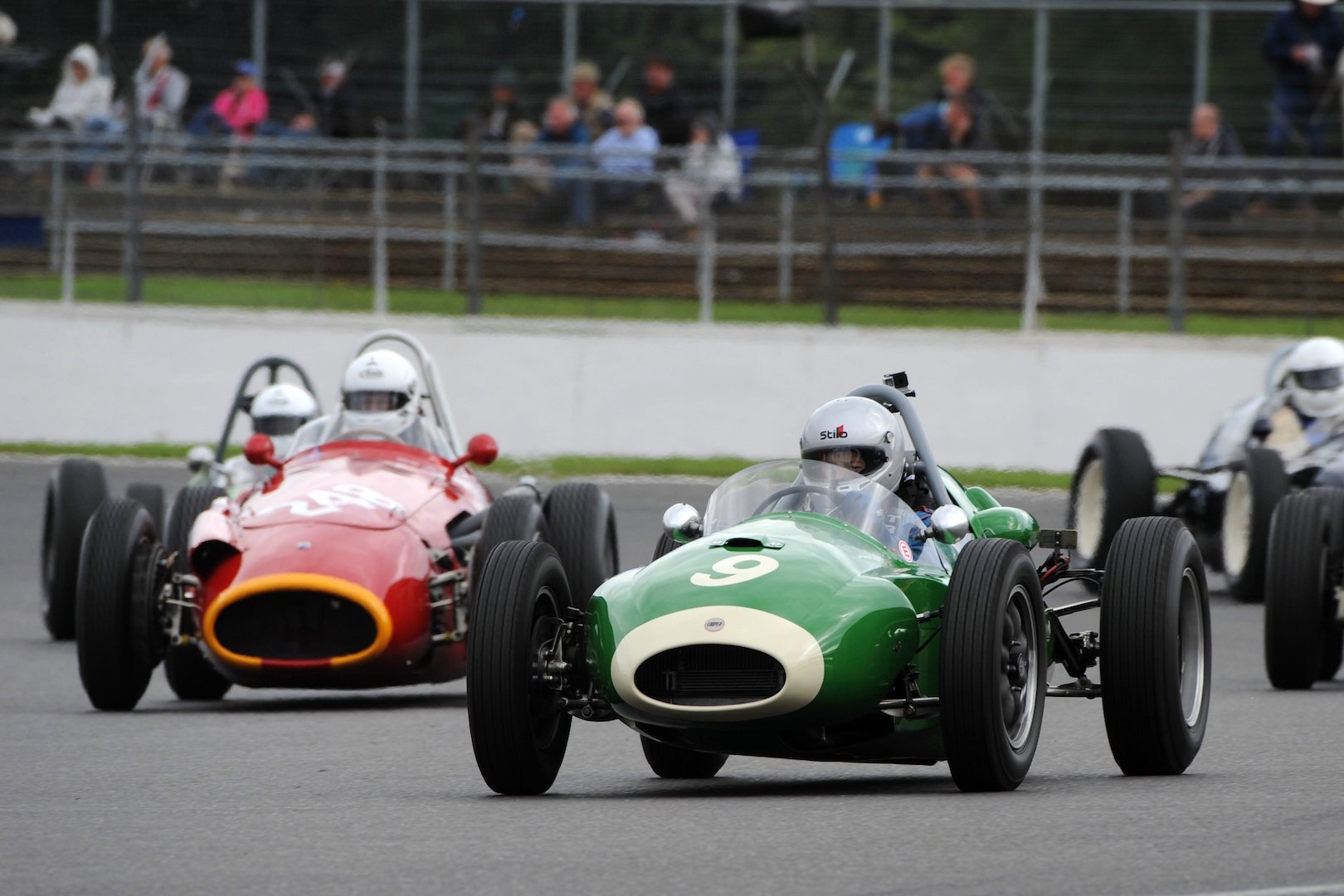 Regarded by many as the highlight races on the Silverstone Classic bill, the pair of FIA Masters Historic Formula One Championship showdowns recreate what is widely hailed as F1's golden age. And that specifically is the iconic DFV era from 1966 to 1985. These cars still compete in their period liveries and deliver the same thrilling spectacle and sounds as they did back in their heyday.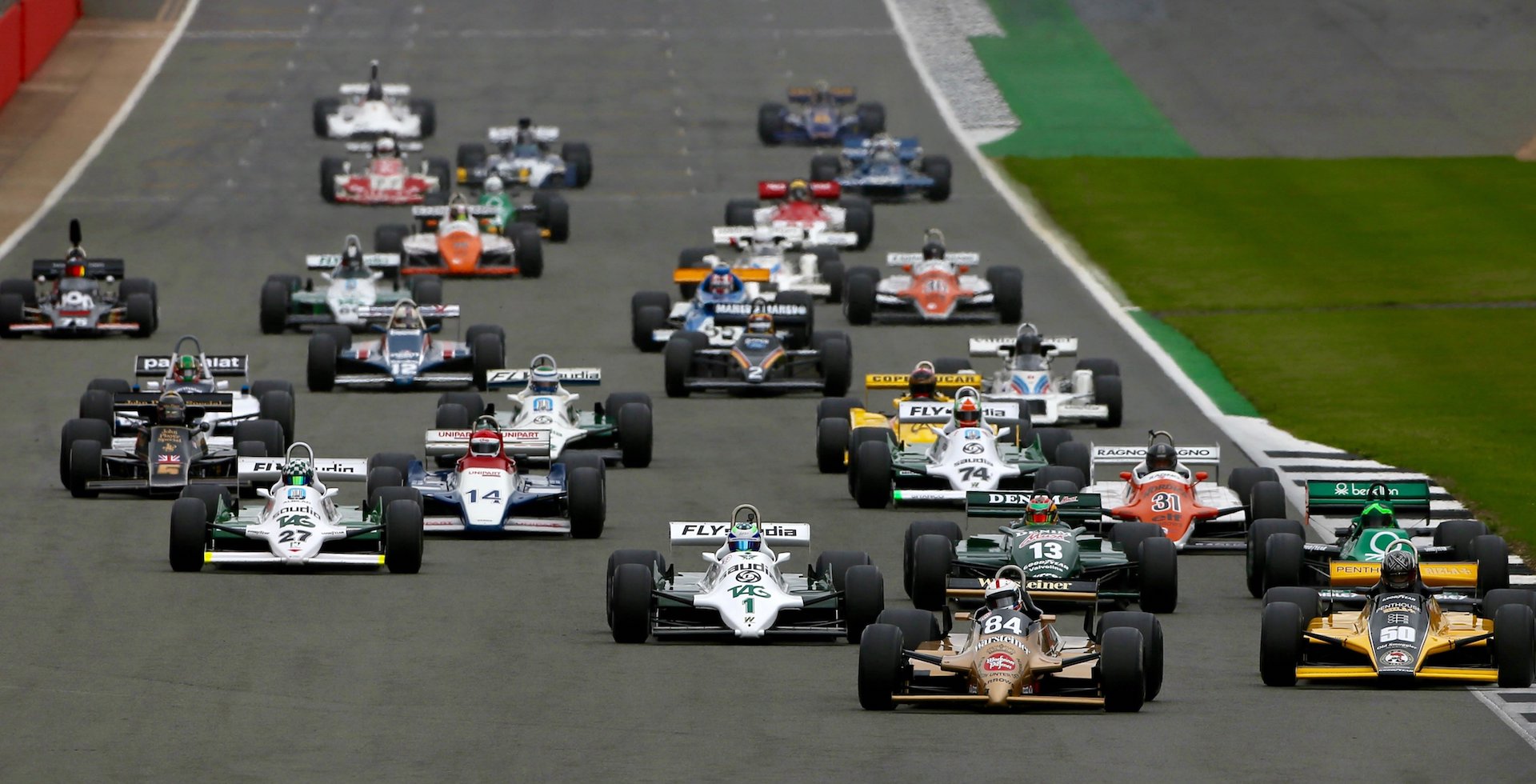 Adding to the 70th anniversary celebrations will be a collection of remarkable cars from the original race in 1948. These include an ERA, Talbot Lago and Maserati racers driven by the likes of Lord Selsden, Raymond Mays and Peter Walker. They will also be on pole position outside the lower entrance to the International Paddock throughout the three-day festival. What's more, they will be fired up to perform a special track parade on Saturday afternoon.
A special television feature will also be aired to mark the milestone during Channel 4's coverage of the British Grand Prix. Its cameras filmed former F1 drivers Mark Webber, Karun Chandhok and Susie Wolff, all experiencing cars from Silverstone's earliest Grands Prix.
"Seventy years of Grand Prix racing at Silverstone is an incredible landmark that presents us with a wonderful opportunity to recount the extraordinary story behind that first historic race in 1948. It was one of the most important days in British motor sport," hailed Event Director, Nick Wigley.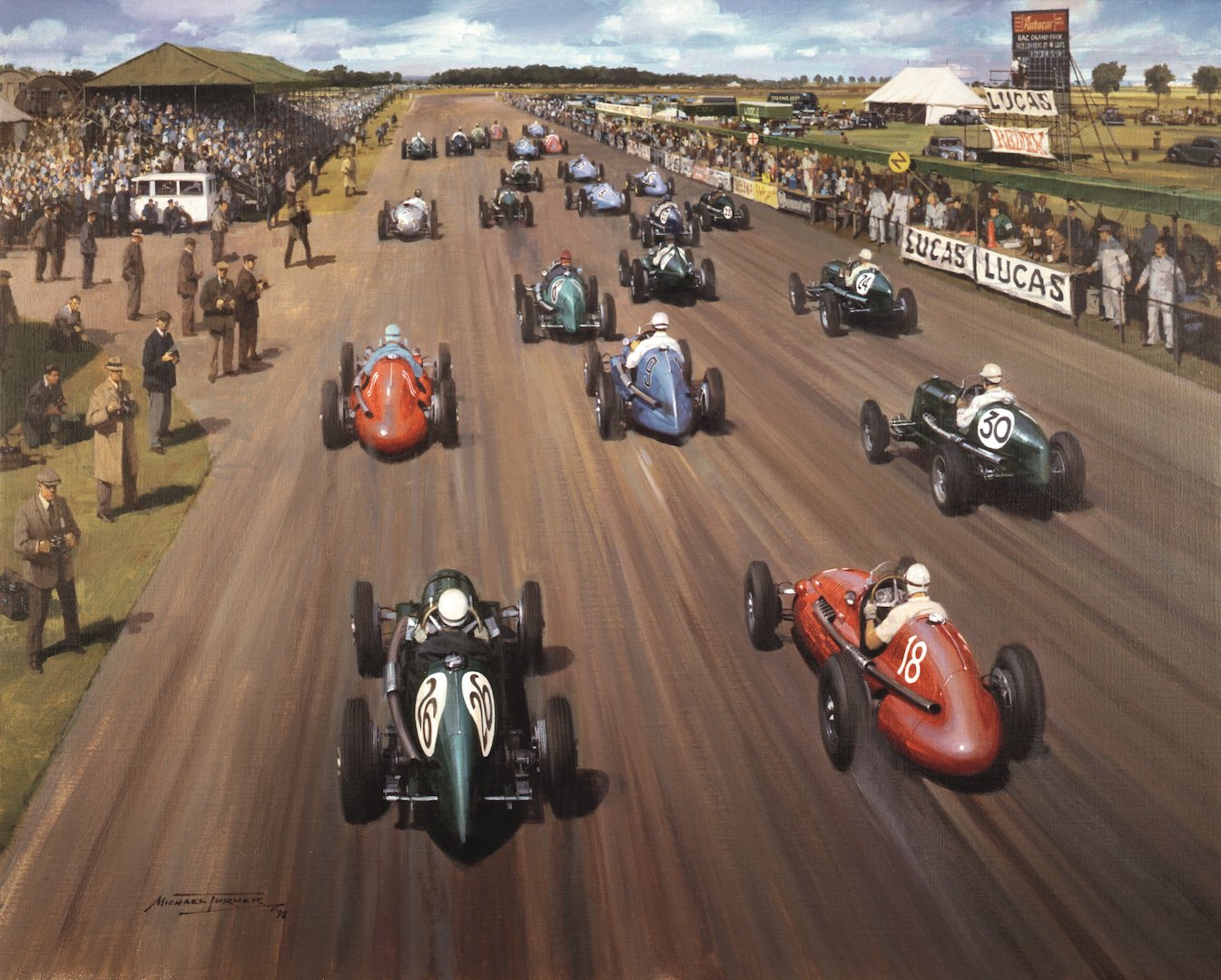 "Under the leadership of the legendary Jimmy Brown, a run down aerodrome was transformed into an international race circuit in little more than 10 hectic weeks. Laying the foundations to what is now one of the most hallowed rounds on the Formula One calendar."
Fans wishing to share in the celebrations must book in advance. Adult admission is priced from just £45. A considerable savings are on offer for both families and those festival-goers spending the full weekend at Silverstone. Hospitality and camping options are also available. Full details can be found on the official www.silverstoneclassic.com website.
Article Source MPA Creative