RML has announced that the first build of its Ferrari V12 powered Short Wheelbase, 'Car Zero', is nearing completion. The pre-production prototype will be the first model to carry the company's own name and logo, and is the pre-cursor to a limited series-production run.
In the last month, RML's Short Wheelbase team has completed the body's extensive paint process, which involved layers of special carbon primer, regular primer and a silver base coat that gives Car Zero's yet un-named blue colour a real 'pop'.
Carbon-composite parts of the Short Wheelbase that remain unpainted, such as those around the door shuts, are treated with a clear carbon primer, flatted back and then coated with a smoked-carbon lacquer. Details on the bespoke Short Wheelbase carbon fibre body were first released in October.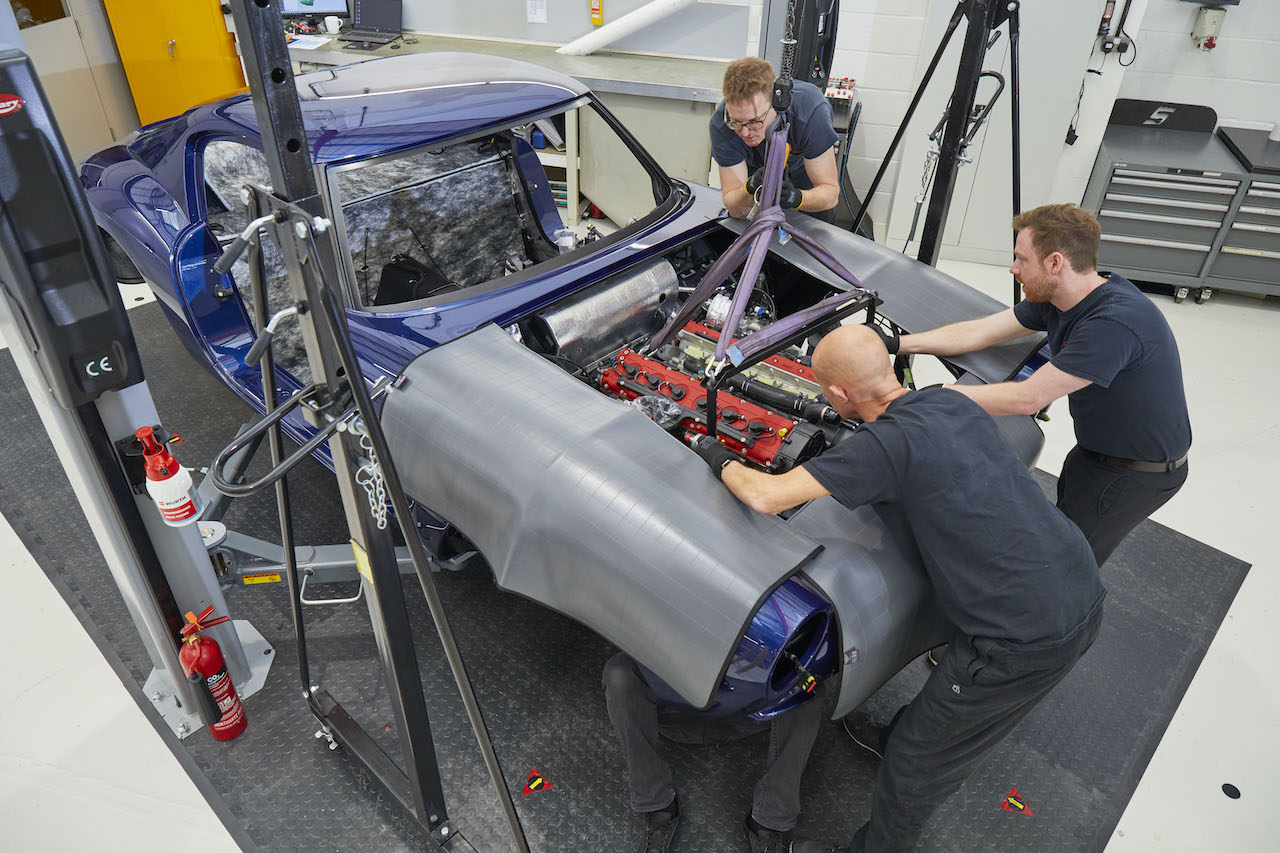 Installation of the Short Wheelbase's 5.5-litre V12 engine marks the start of the final stage of build before Car Zero is completed next month and ready to embark on an intensive durability programme. With Car Zero now reaching its final stages of construction, RML has started preparation of the first two customer cars, each of which will take six months to build.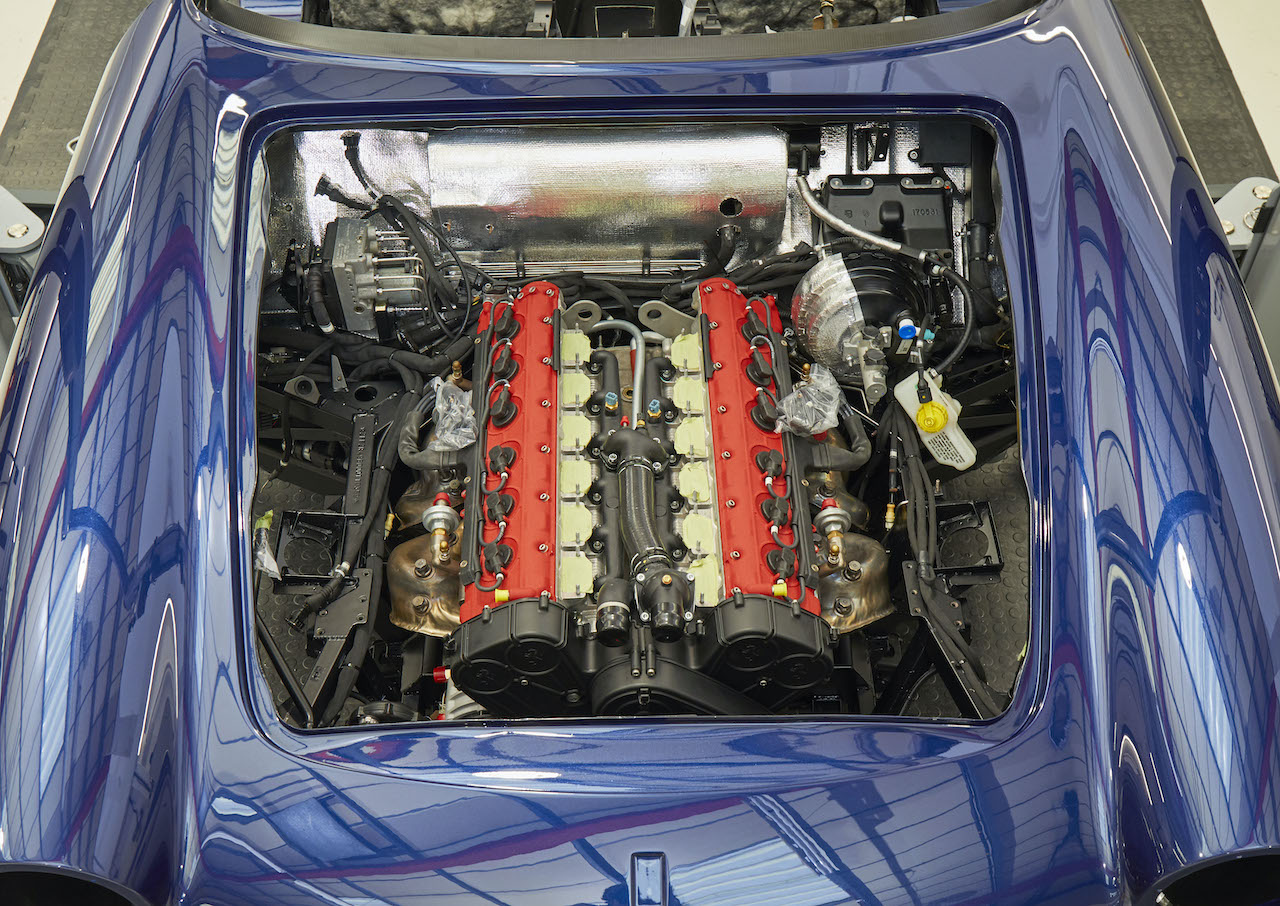 'Having a fully painted body-on-chassis with engine installed is a real landmark in the Short Wheelbase's birth,' said Michael Mallock, RML's CEO. 'This first example will now be completed by next month, ready for the industry-standard test schedule we have planned. But it's also given us the green light to start build of our customer cars, which makes the whole programme very real all of a sudden!'
A new configurator is also now available for the Short Wheelbase, allowing customers the opportunity to personalise their cars. The options are extensive and exterior colours are only limited by someone's imagination. RML's head of design, Jonathan Bowen stated: 'We're really looking forward to working with customers as they create their own, very special Short Wheelbases."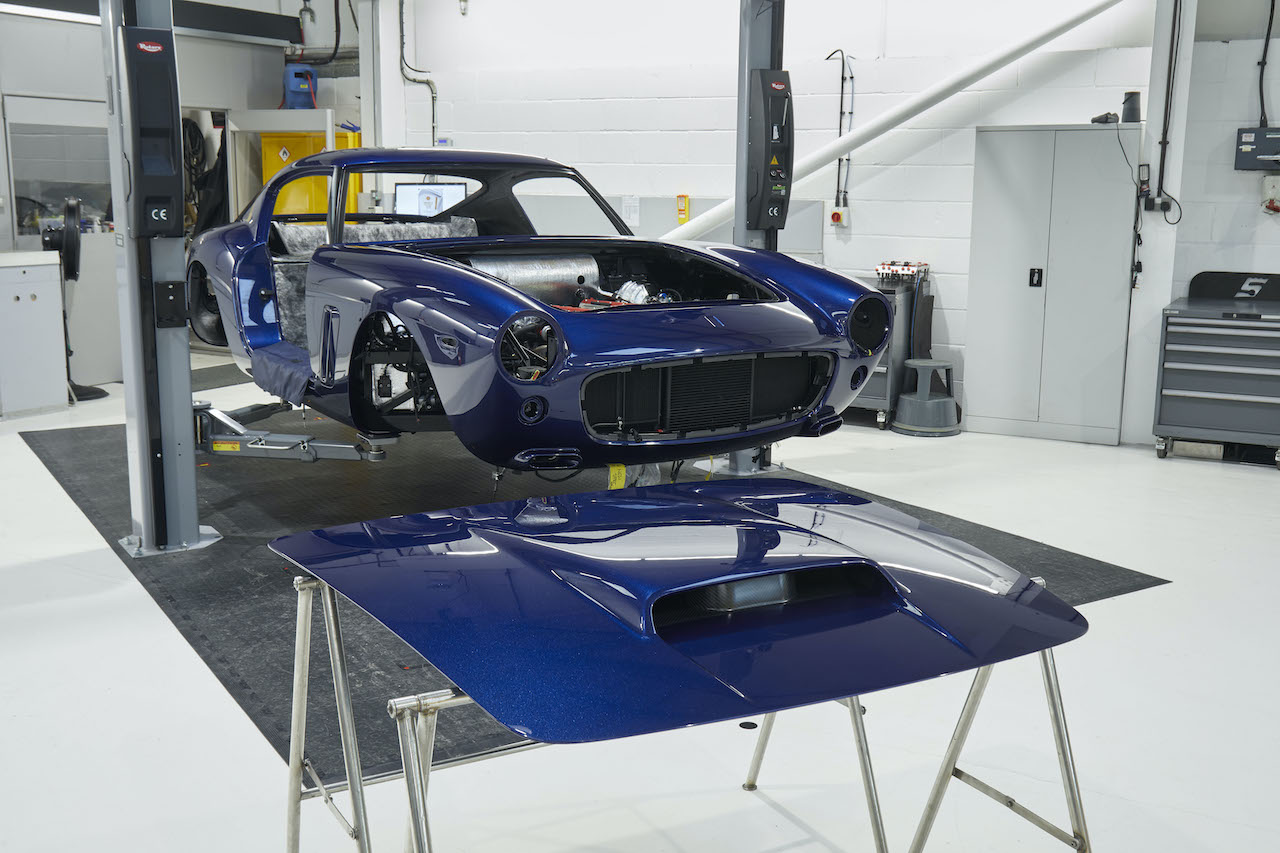 "As well as having a near-limitless colour palette, there are a variety of exterior trims to choose from. We're also developing some period-correct graphics, such as door roundels and parallel stripes, which suit the car's design and remit perfectly.'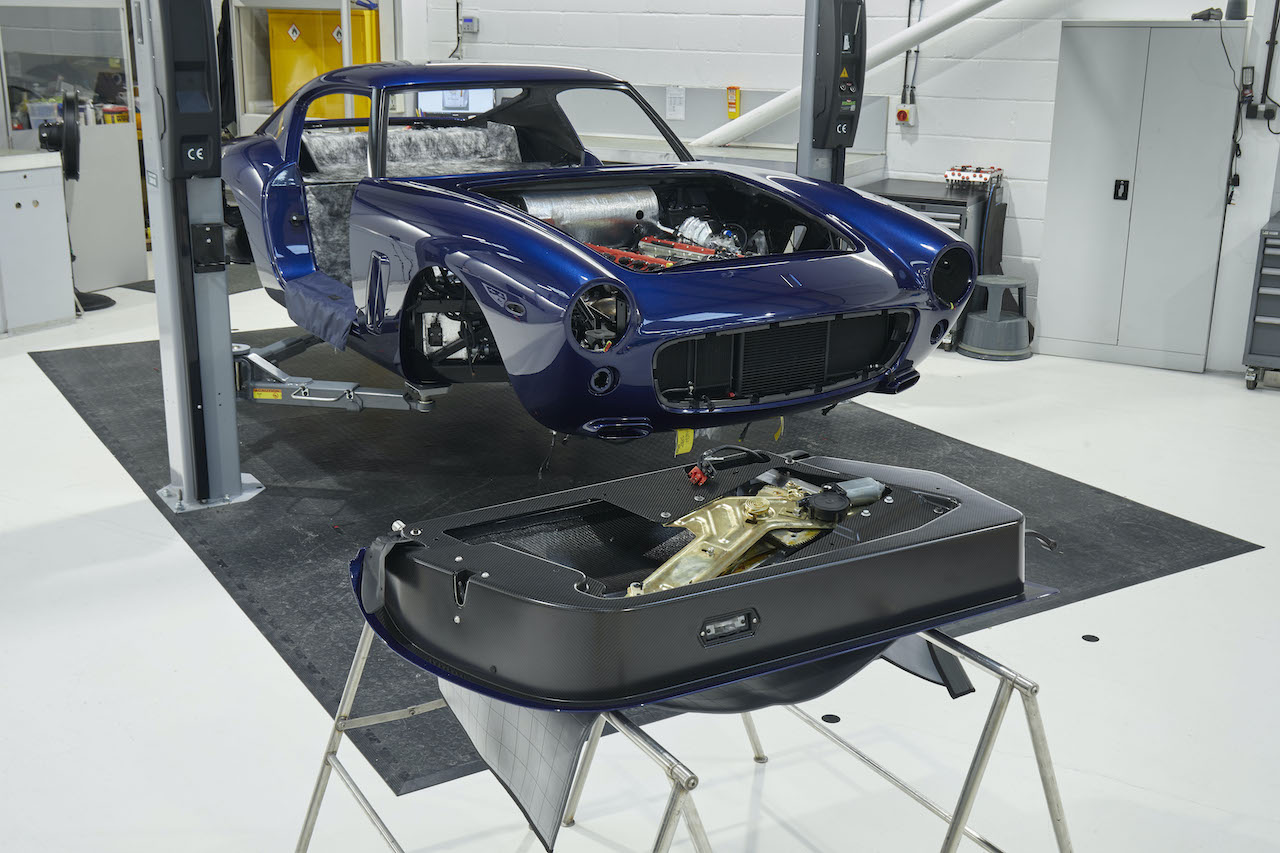 Attention has also focused on fine-tuning the car's suspension. Using the donor car's chassis as a base-line, the development team has adapted key elements to suit the car's lighter weight and GT credentials, while making it more controlled, refined and capable overall. This has included working with damper specialist Ohlins to develop bespoke units for the model. For Car Zero, the units remain two-way adjustable, giving the chassis team more scope to revise settings next month, when real-world testing commences.
Those GT credentials will also include the mighty V12 soundtrack. 'The target was to emulate the exhaust note of a classic V12 road-racer," said Adnam Rahman, the Short Wheelbase's powertrain design engineer. "We started by making recordings of the donor car's Ferrari V12 from inside and outside the car at various speeds and loads, from idle to full-throttle acceleration."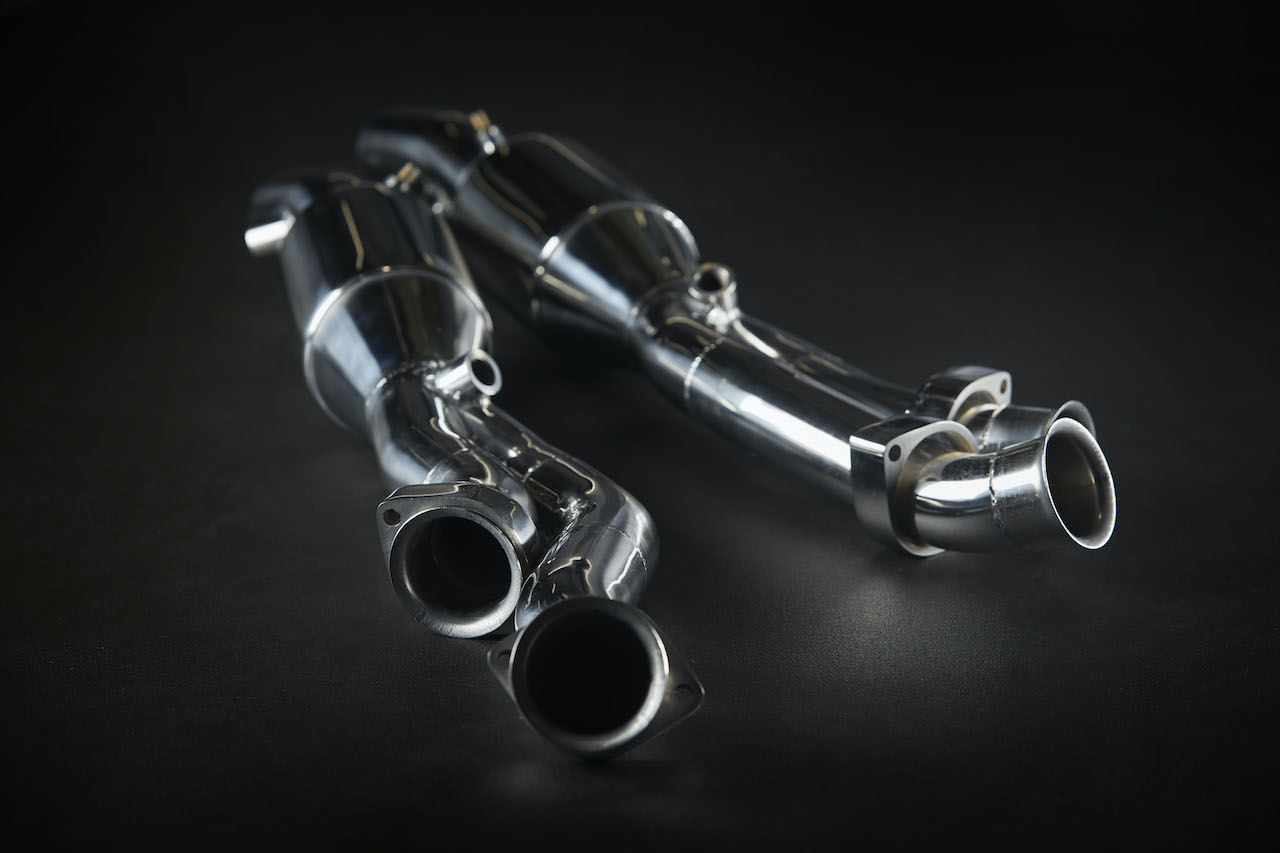 "The engine was also put on a dynamometer, and data from both tests was built into a computer-simulated model that could be adapted to suite the new noise requirements of the Short Wheelbase. We also had to achieve all this while still meeting current noise regulations, and without impacting on the car's 485bhp performance."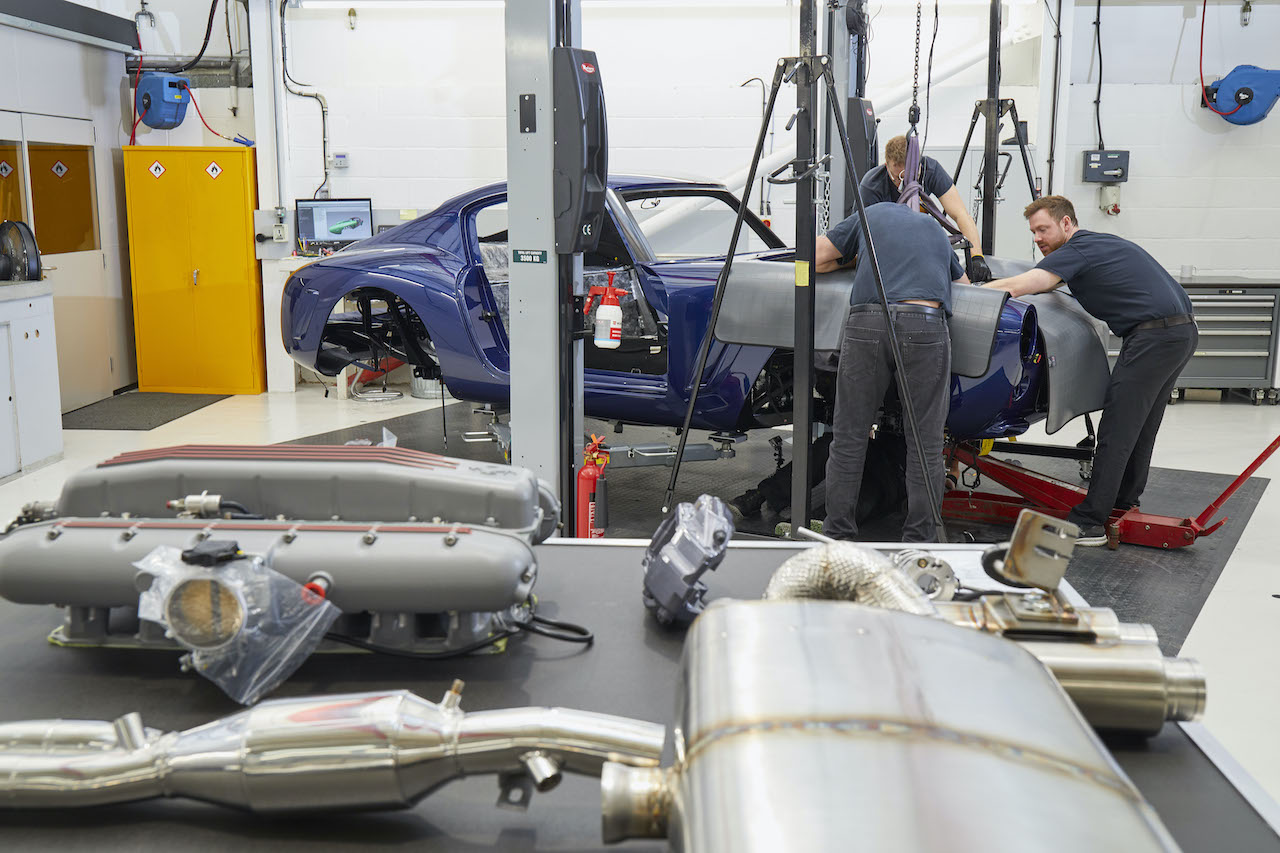 Passenger safety was also prioritised from the start of the programme, and simulated tests based on the Short Wheelbase's reduced kerb weight (versus the donor car's) and carbon-composite construction have produced extraordinary results. Using industry standards for analysis, RML's own roof-crush test produced just 15 per cent of the permissible displacement after a 23.9kN load was reached in a roll-over simulation.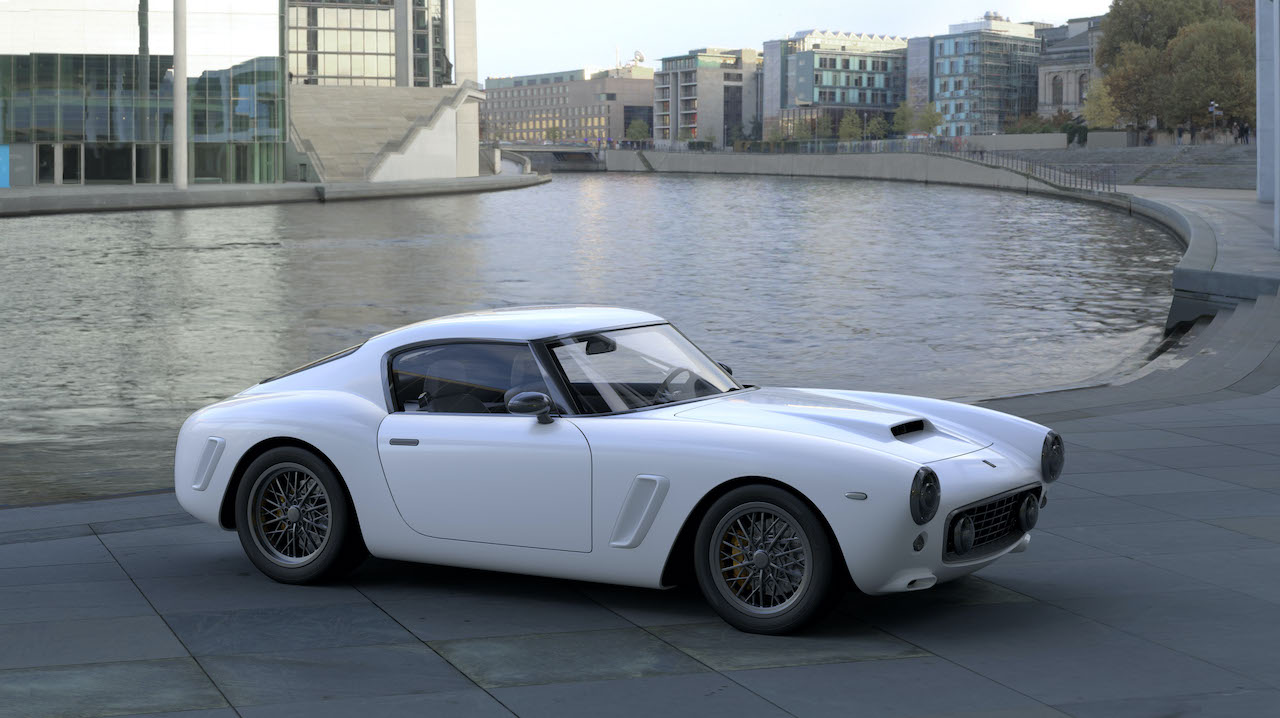 "This has been a labour of love for us all in the Short Wheelbase's development team," said Michael Mallock. "To see the car finally on the road next month – and finished to such an exceptional standard – will be immensely rewarding for us all, but especially for our first customers, who now won't have to wait too long at all."