RML has unveiled the first images of the Carbon Fibre Body it has created for its new Short Wheelbase. The construction stage of "Car Zero"has seen the completion of the body, less the panels, with the front and rear clams dry fitted to the modified chassis.
The exciting contemporary take of the classic GT was first announced by RML in May this year, with further renderings of the Ferrari V12 powered sports cars stunning interior released in June.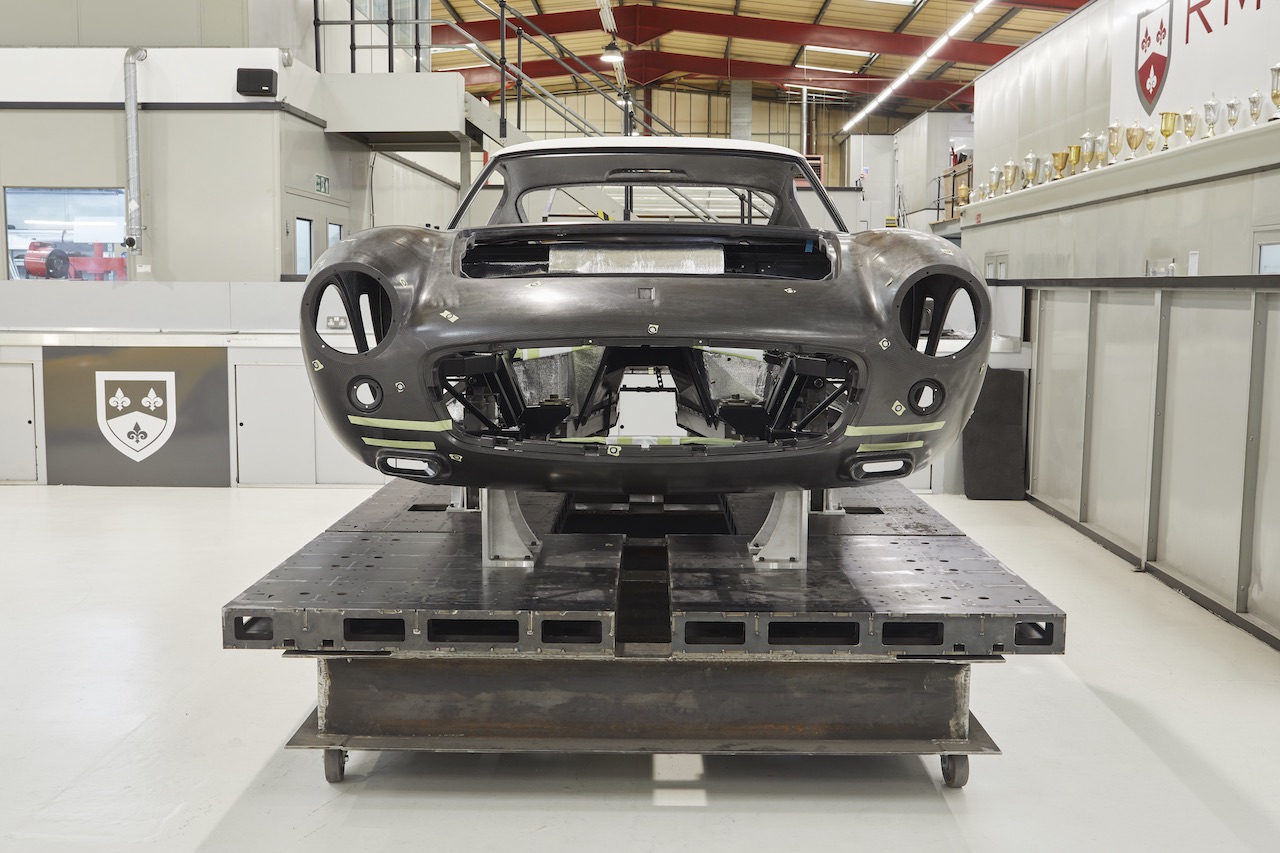 Since then development of the first car has gathered pace. The carbon fibre composite sections were scanned and measured after their dry-fit, revealing that 99 per cent of the structure fell within 2.5mm tolerance, and an incredible 60 per cent within 1mm.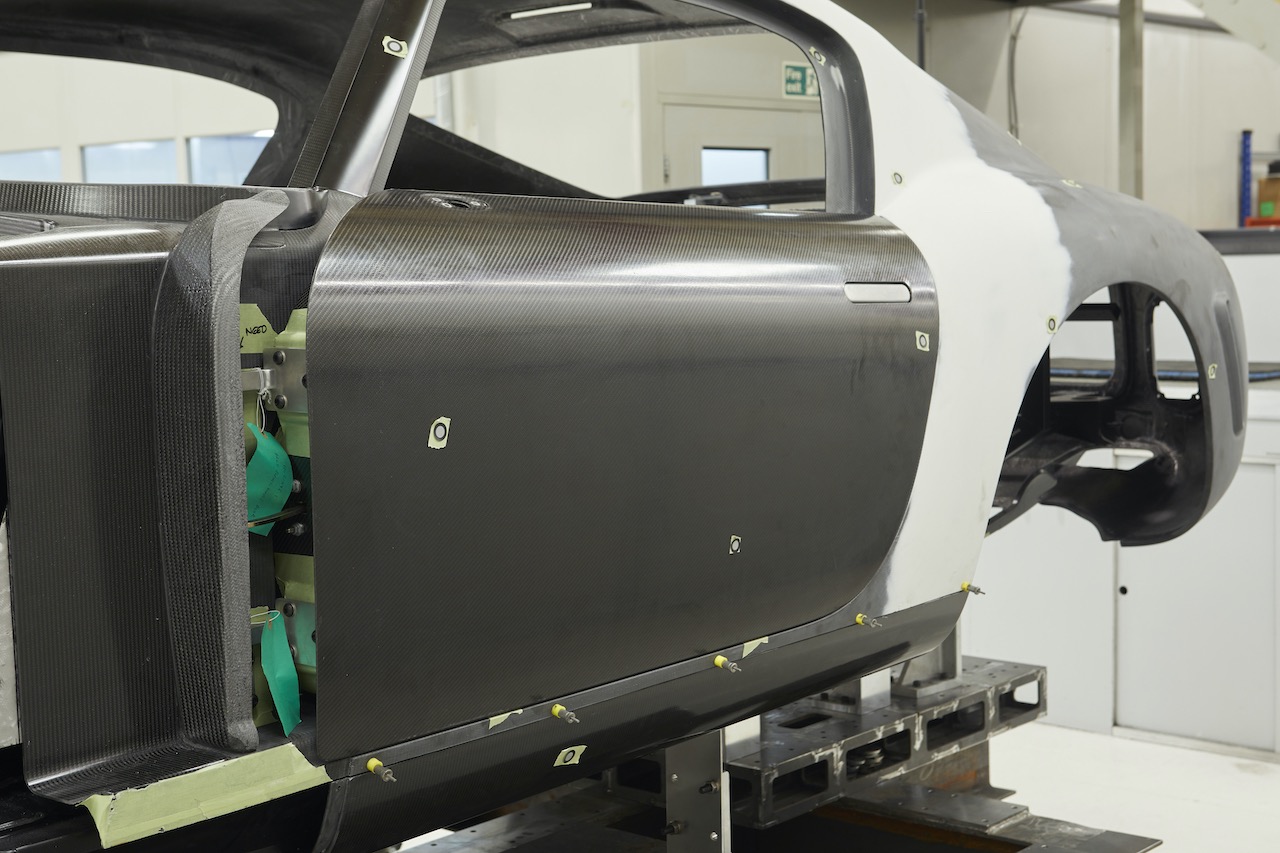 "We're very pleased with this result," said Ben Amos, Manufacturing Engineer for the Short Wheelbase programme. "To see the first production car's bodywork in this complete state, fixed to the chassis, with sound deadening and heat insulation in place, is quite special after only viewing it virtually up until now. We even have the door seals fitted and ready for bonding."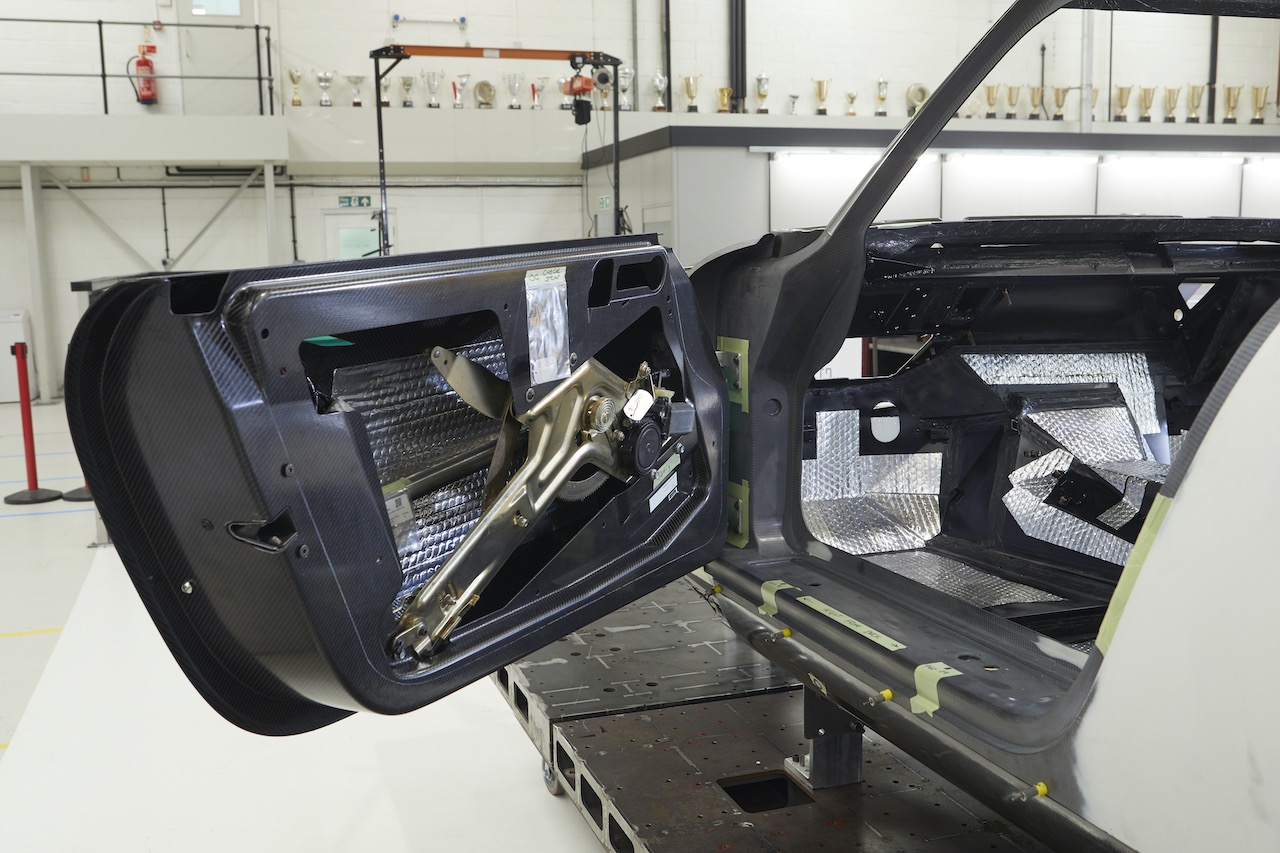 Predictive engineering, using CAD (computer aided design) and CFD (computational fluid dynamics), is an area in which RML has vast experience, having been entrusted with many complex, whole-vehicle programmes before on behalf of OEMs. The process accelerates development times, but also guarantees a far more exacting and high-quality result once components have been manufactured and are ready for final assembly.
With the Short Wheelbase's body comprising just two main 'clams' fixed to its seam-sealed, powder- and electro-coated chassis, the overall structure is immensely rigid, improving safety, as well as the car's on-road dynamics. It's light, too, with the rear clam weighing just 40kg – a full 30kg less than the same section from the donor car. The SWB's doors and boot panel are next to be fitted, with a stringent 'gap and flush' process in place to make sure that the end result will be a match for any premium car.
While the exquisite carbon-composite bodywork will be painted next month, there will still be areas of the car where the carbon-weave will be proudly visible, such as the scuttle, interior sections of the door, and the oil, coolant tanks and air-filter housing in the engine compartment. "We just want to remind owners of the high-end materials that go in to this car," said Amos. "And while we've chosen a 60 per cent gloss for these exposed parts, it will be clear that they are the real deal."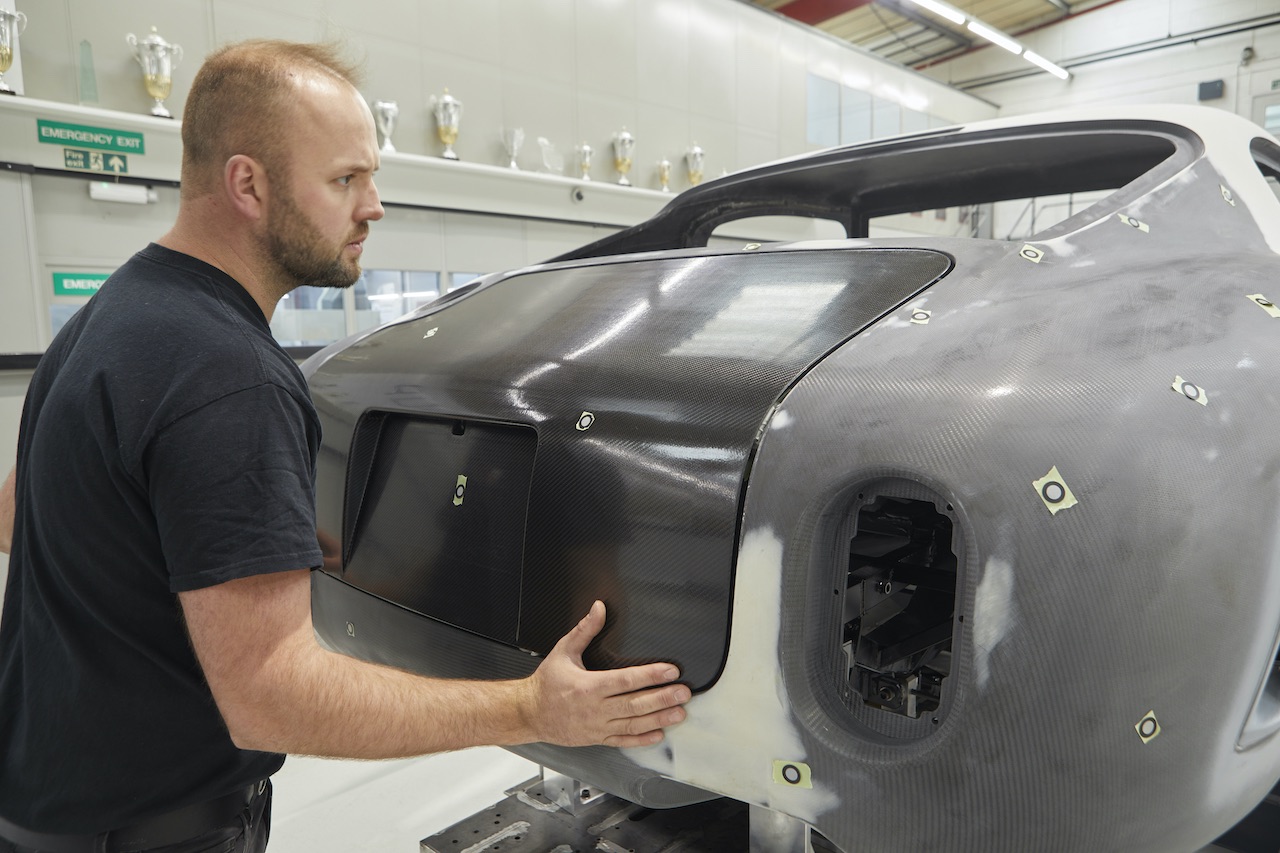 The final build stages for the first Short Wheelbase, known as 'Car Zero', will be tightly packed into the next few weeks, with powertrain, exterior trim, wiring harness and brake lines all due for fitment next month, in addition to the bodywork being painted.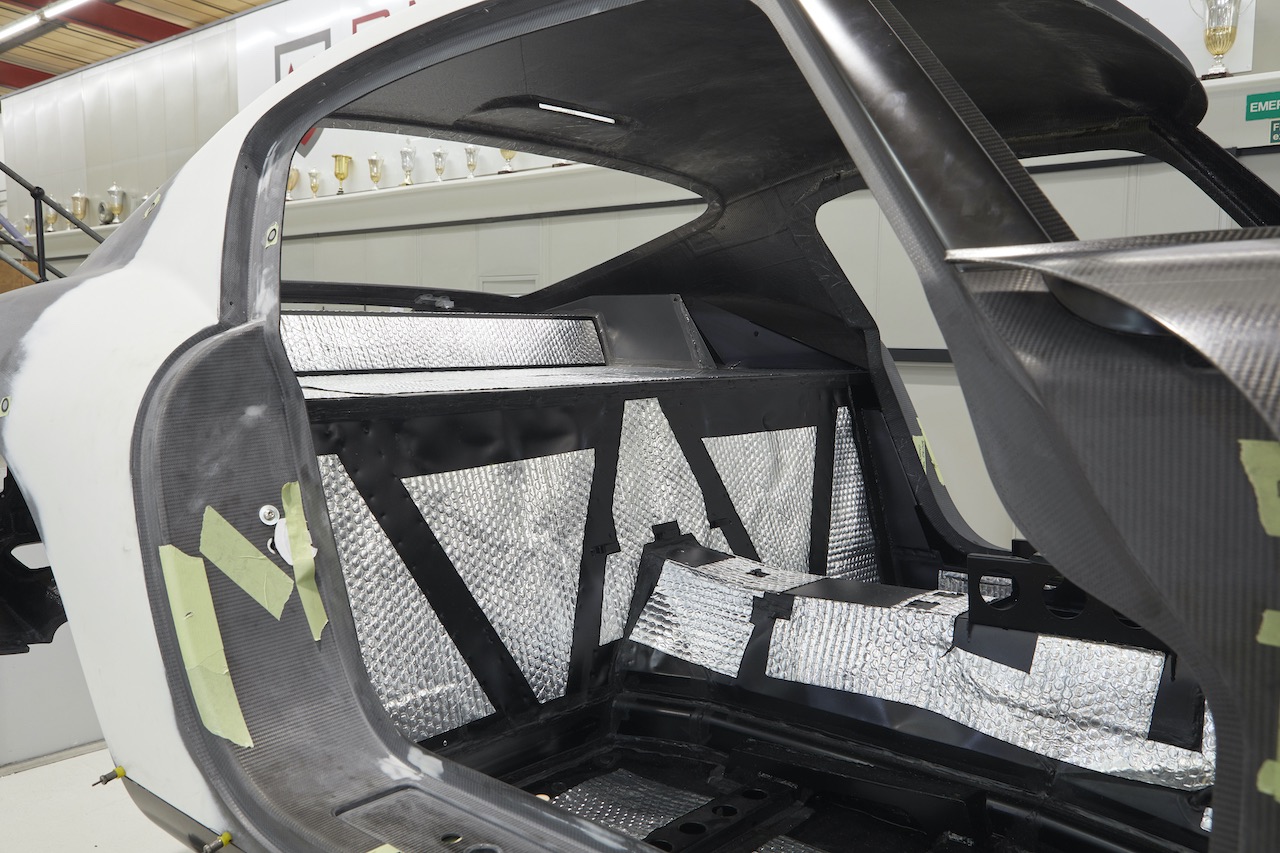 "RML's Short Wheelbase team have been working incredibly hard to deliver a fully productionised car that meets our exceptionally high standards. And now, we're very nearly there." said RML's CEO, Michael Mallock. "Finished quality will be no different to that expected from our OEM clients; in other words, among the very best in the industry."