RM Sotheby's are offering a rare and striking 2010 Alfa Romeo TZ3 Stradale Zagato as part of the Elkhart Collection sale, which is scheduled to take place on 23-24 October 2020. Created to mark Alfa Romeo's 100th anniversary in 2010, the TZ3 Stradale Zagato continued an illustrious line of track focused sports cars, the infamous Tubolare Zagato models, most notably the TZ1 of 1963 and the TZ2 of 1965.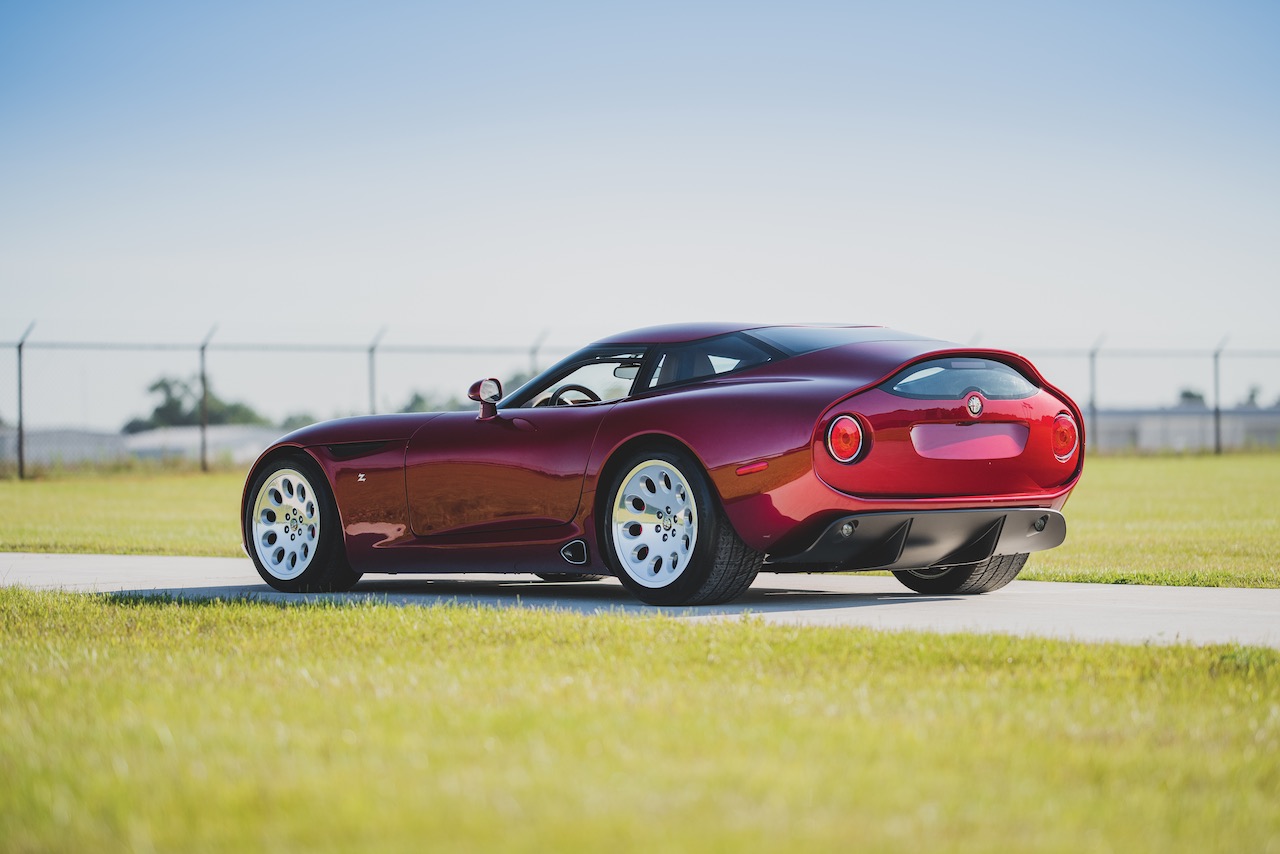 When it was launched in 2010, the new TZ3 limited edition supercar was essentially a purpose-built competition GT. It was actually born from an original one-off "Corsa" model that was designed specially for German collector Martin Knapp. The TZ3 project planned to use the Alfa Romeo 8C Competizione, but with the cancellation of the V8 8C programme, Zagato produced a limited batch of Stradale models that were based on the Dodge Viper ACR. It was a fascinating blend of Italian design and racing heritage with the mighty American Dodge Viper powertrain.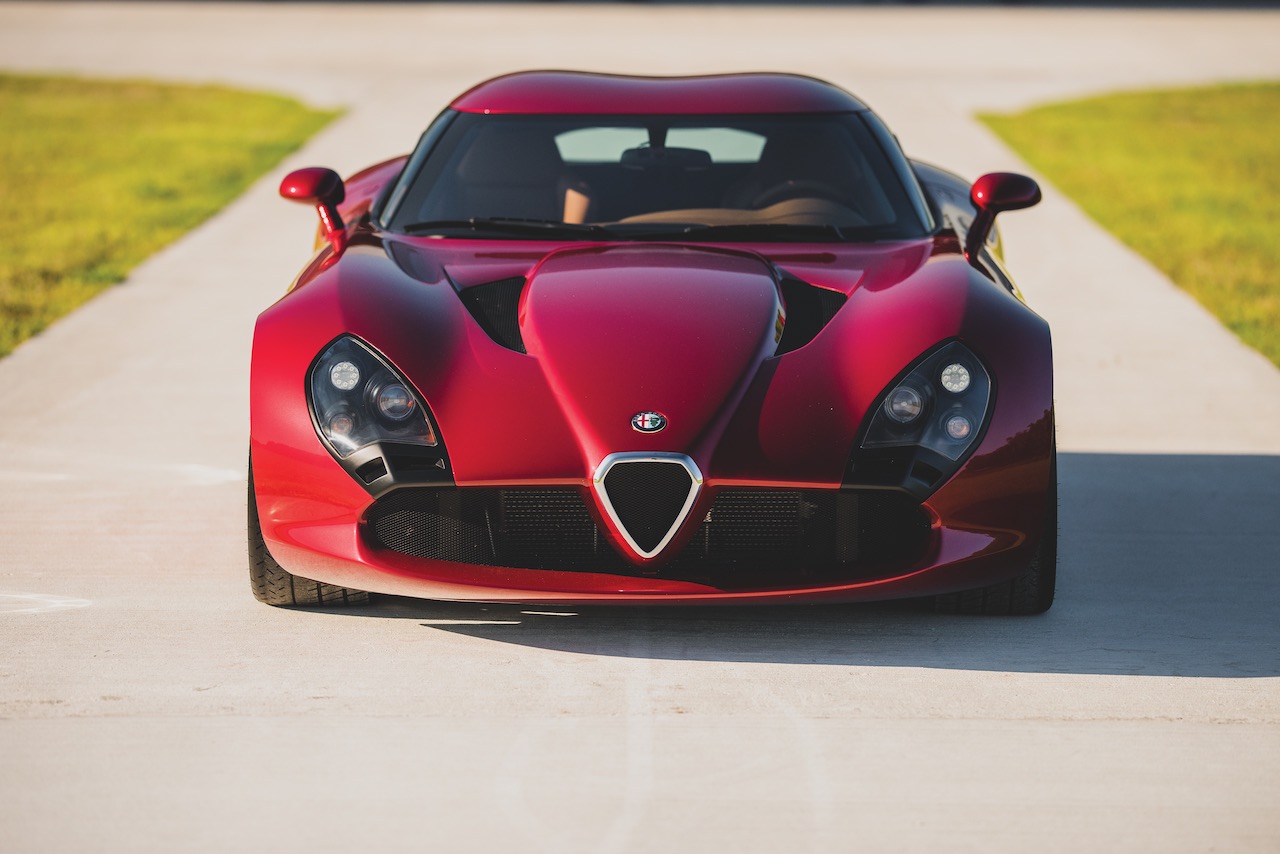 Alfa Romeo's TZs competed in the most important races around the world and were driven by some of the best drivers at the time. They competed against the likes of the Ferrari 250 GTO, Shelby Cobra, Maserati Birdcage, and Porsche 904. At the 1964 Targa Florio alone, Porsche took the first two spots with their 904s, while Alfa Romeo's TZs finished in 3rd and 4th with the TZ. Ferrari, with their 250 GTO, followed in 5th, 9th, 10th, and 12th. Class wins at Sebring, Le Mans, and the Nürburgring that year also solidified the TZ's name in the annals of motorsport. The TZ is a name that is synonymous with Alfa's racing heritage and it was appropriate that it was resurrected for the limited edition supercar.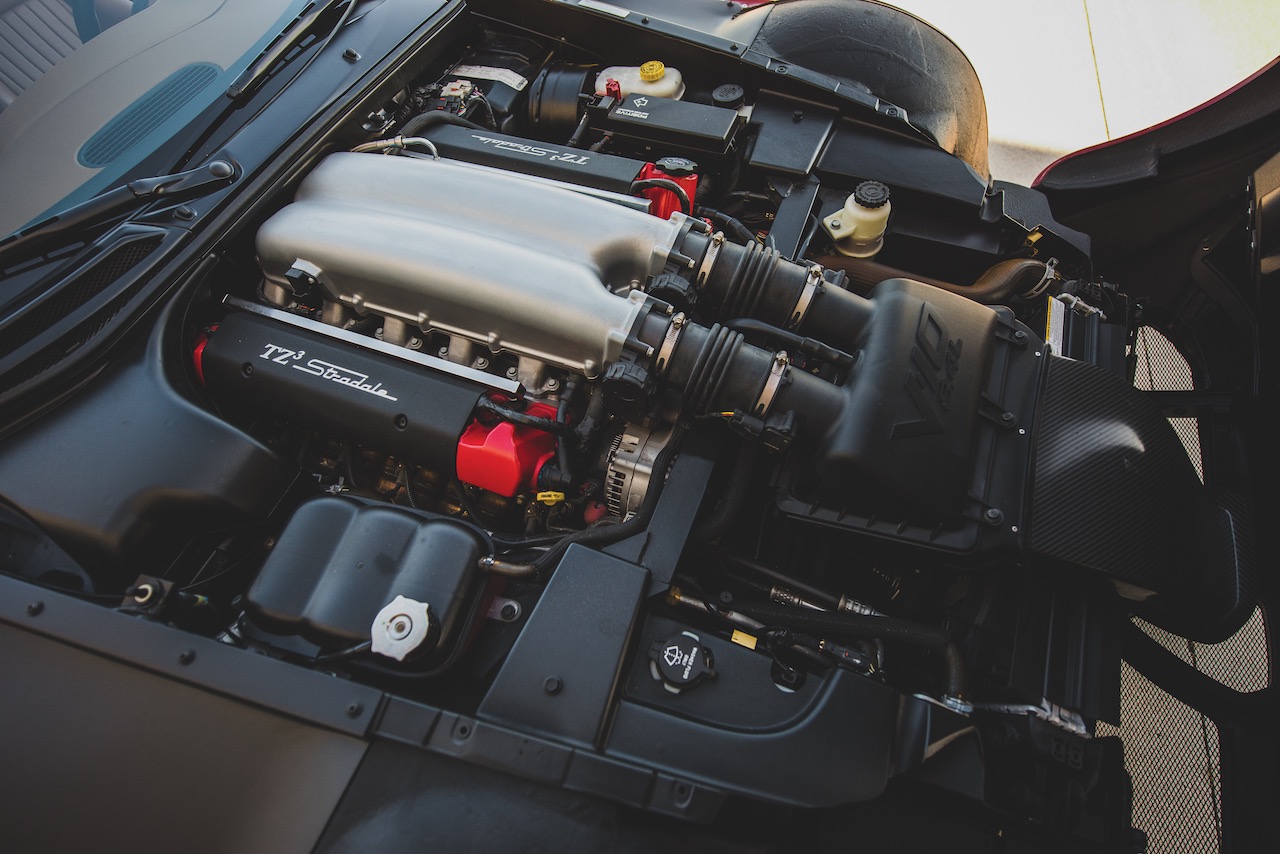 Under the hood sat the vast 8.4-liter all-aluminum V-10 that  produced, in ACR tune, some 640 bhp and 560 foot-pounds of torque at 5,000 rpm. Power was delivered to the rear wheels via a Tremec TR6060 six-speed manual transmission, which was also used in the Viper. Other specifications of the advanced chassis included front and rear A-arm suspension with coilover shocks and stabilizer bars, two-piece StopTech brake discs with Brembo calipers, and nimble power-assisted rack-and-pinion steering.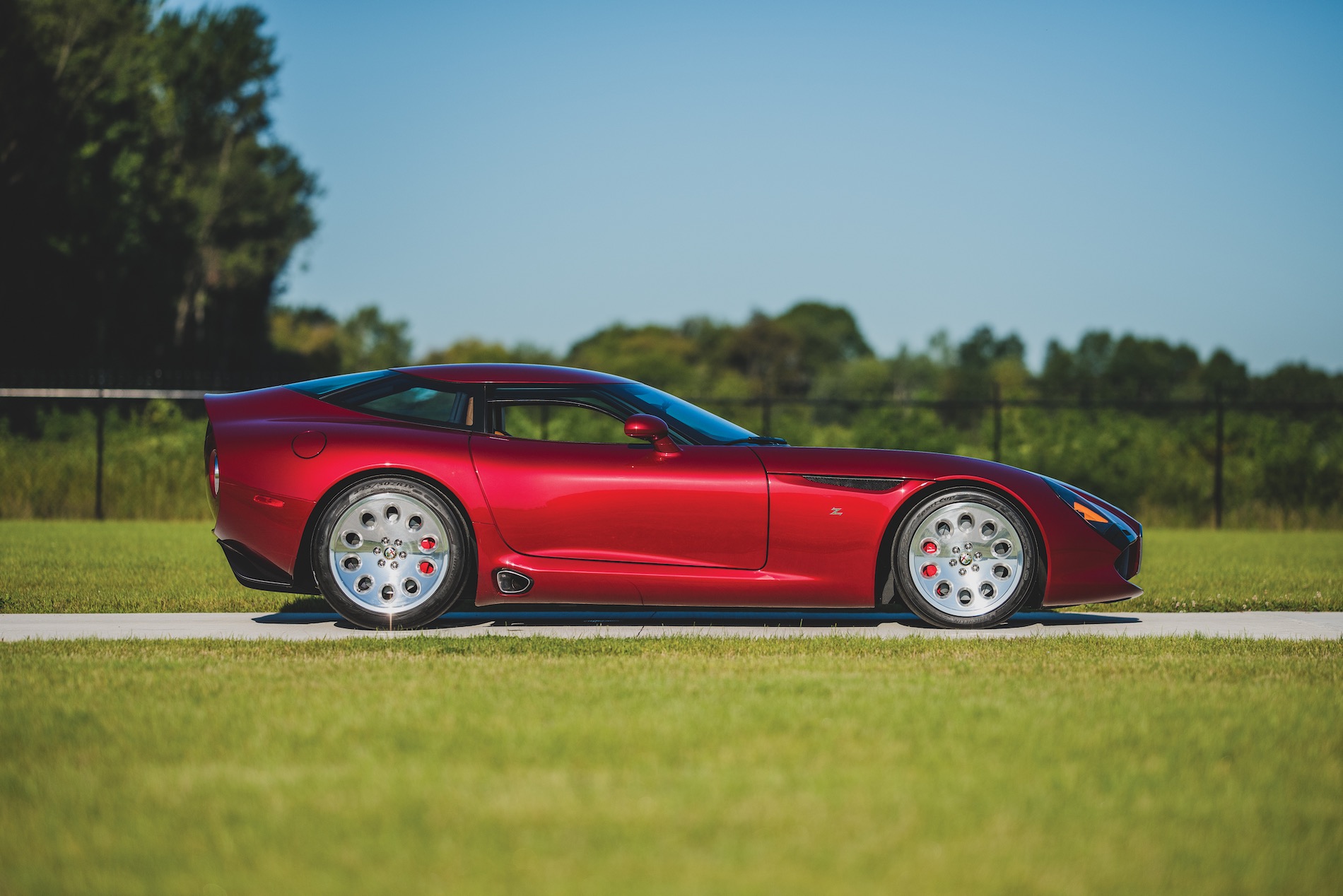 The massive engine was a monumental shift from the former TZs use of the Sprint Speciale 1,570 cc engine, but the TZ3 remained true to that racing spirit. Based upon the architecture of the Dodge Viper, it featured unique Zagato coachwork designed by Norihiko Harada and was inspired by the original TZ, complete with the classic rounded nose, covered headlamps, and coda tronca tail. The Zagato body was draped in carbon-fibre which was fitted over a lightweight tubular space frame.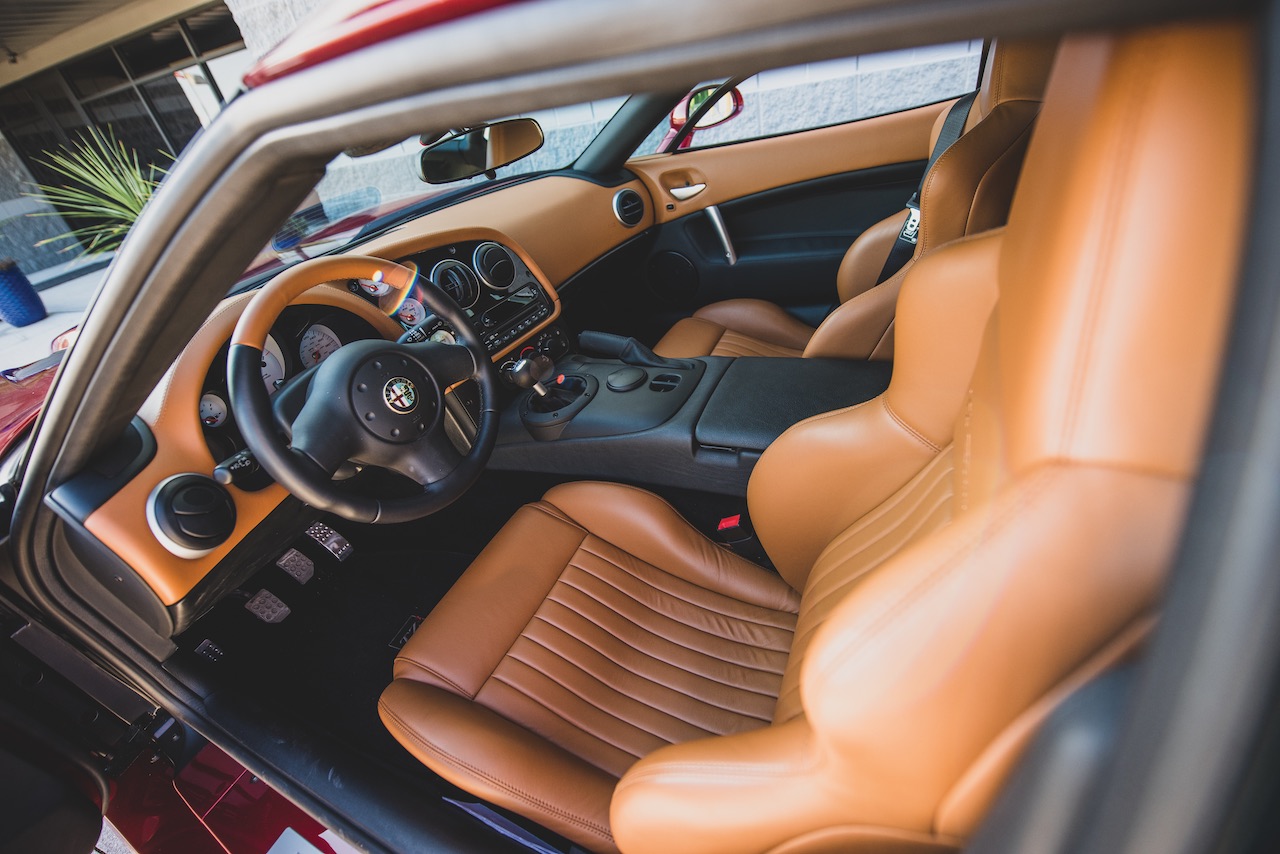 "'Essential beauty' was what we wanted this Alfa Romeo's carbon-fiber body to say," Andrea Zagato was quoted as saying. "Because of the Fiat Group-Chrysler/Dodge partnership, the TZ3 can be considered history's first 'American' Alfa Romeo."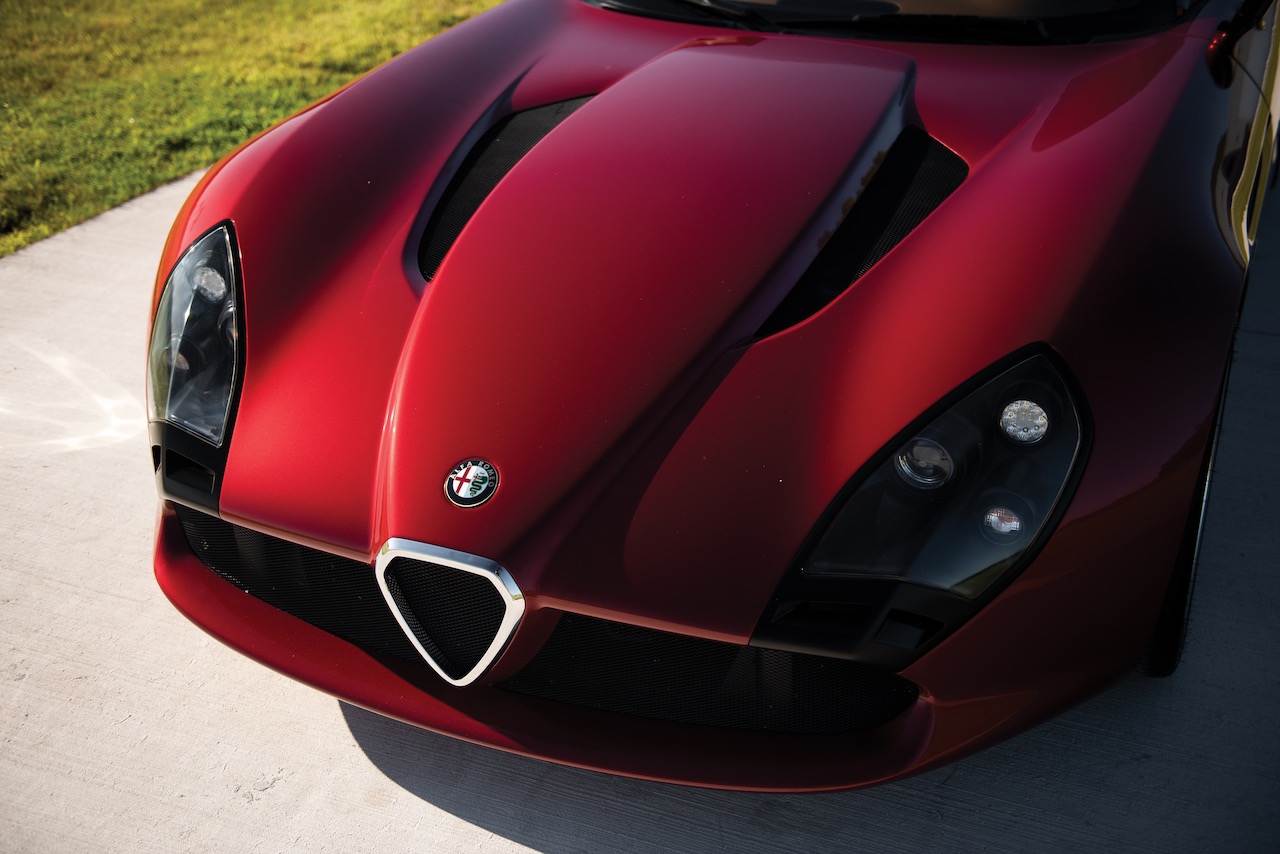 Only nine road-going Stradale models of the TZ3 were produced, at a cost of over $1 million each, and they were sold directly and quietly by Zagato's US ambassador to some of the world's most significant and prominent collectors.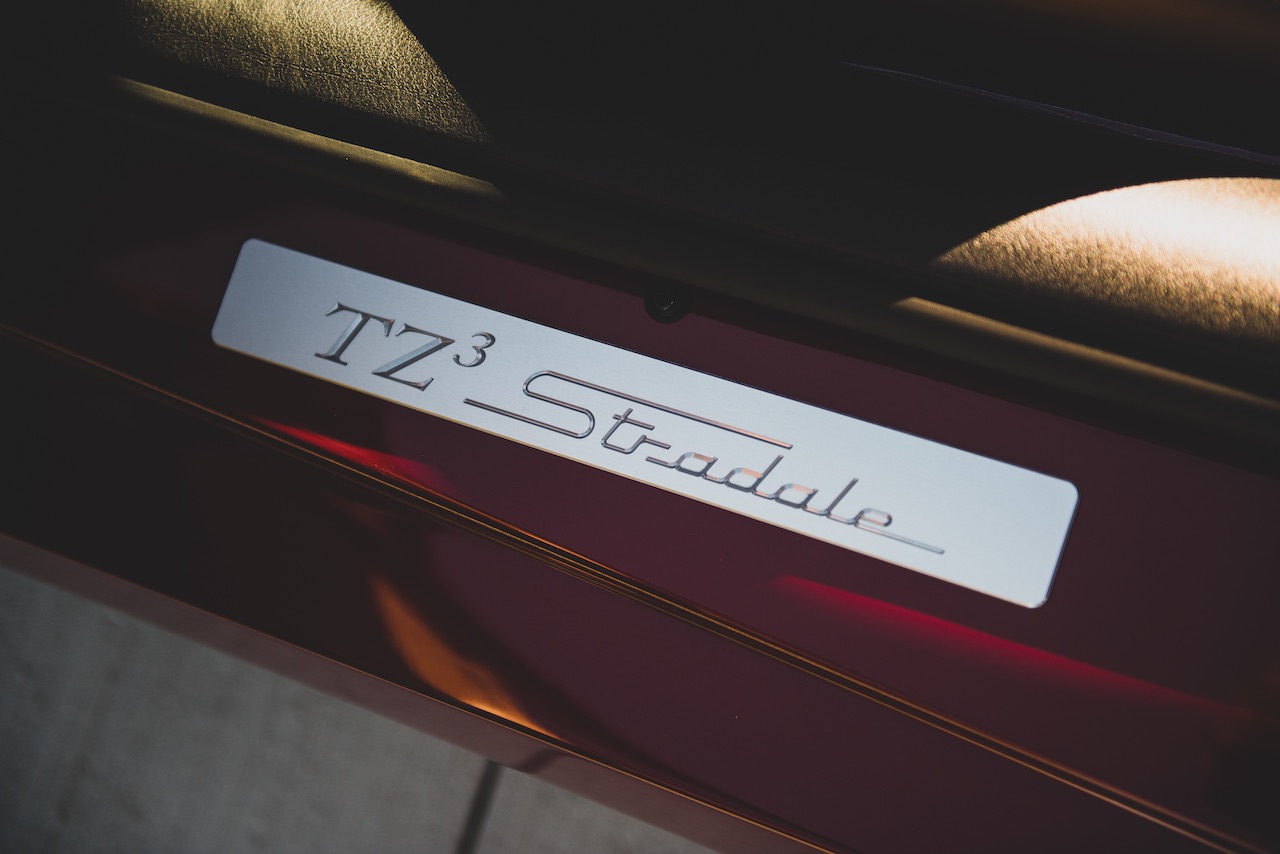 The car being offered by RM Sotheby's is the sixth out of nine built by Zagato, from a Viper ACR-X chosen specifically for the current collection. It is stated as being virtually as delivered, showing almost no noticeable wear to its bodywork, engine, and undercarriage, with the interior allegedly still smelling new! This TZ3 has only covered a mere 210 miles, which likely makes it one of the lowest mile collector Alfa Romeo's on the planet.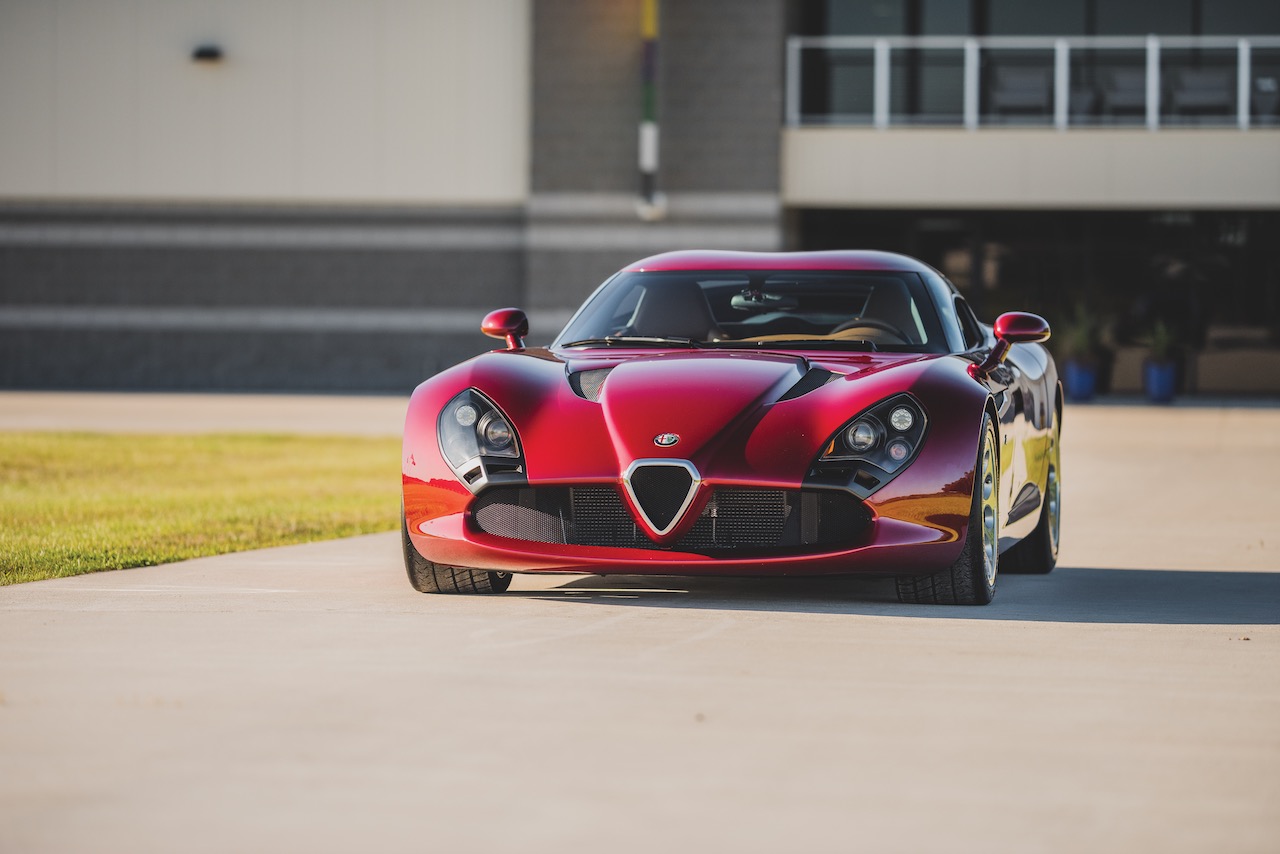 The Alfa Romeo TZ3 Stradale Zagato is a stunningly beautiful car and is a significant piece of Alfa and Zagato design history. It conditioned the long established tradition of combining Italian style and coachbuilding excellence with American muscle. This sale presents the opportunity to acquire a highly sought after piece of automotive design history.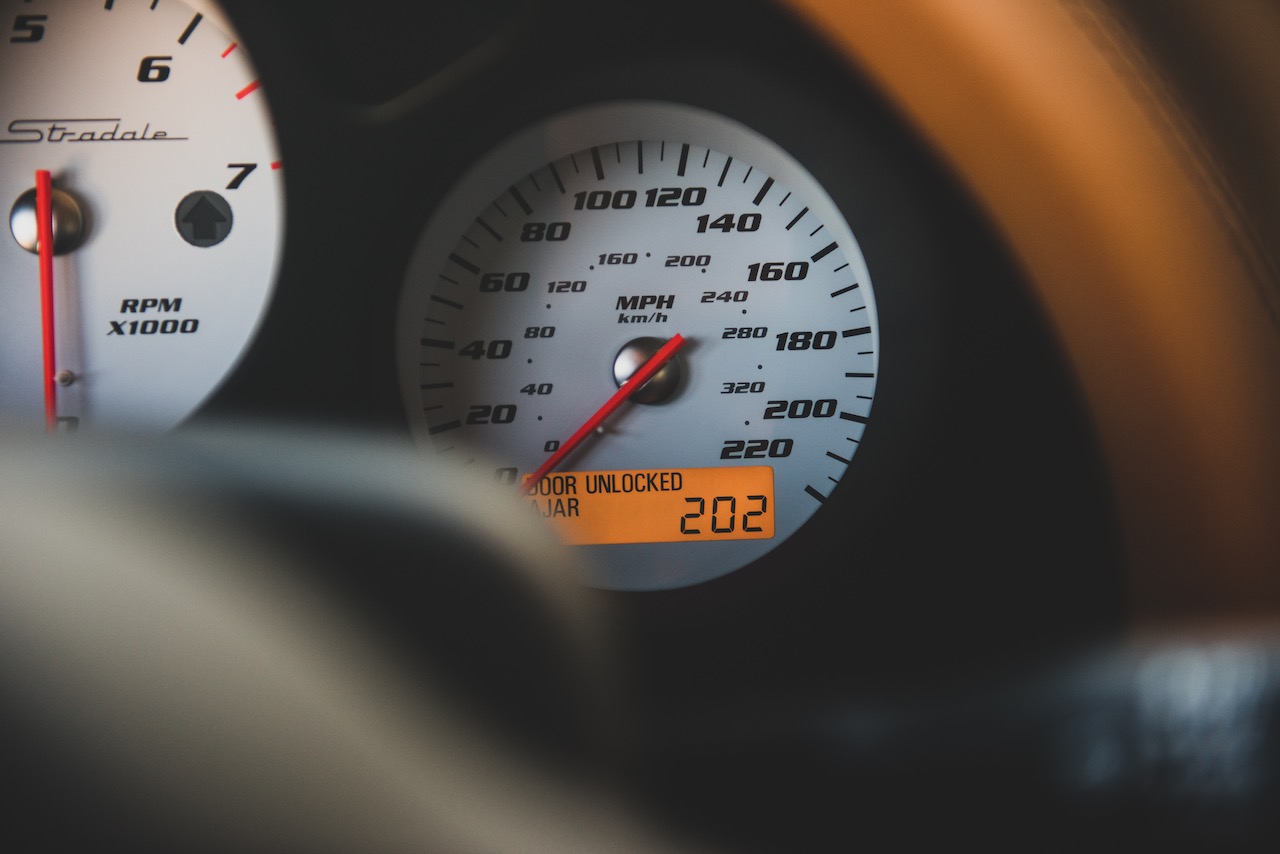 The only difficult decision for the new owner is whether they decide to add some miles to those 210 already on the clock, or to preserve it as part of a collection. Such rare and beautiful cars need to be seen and enjoyed to be really appreciated for what they are. However given the rarity of this piece of Italian design history, it will no doubt head to another collection.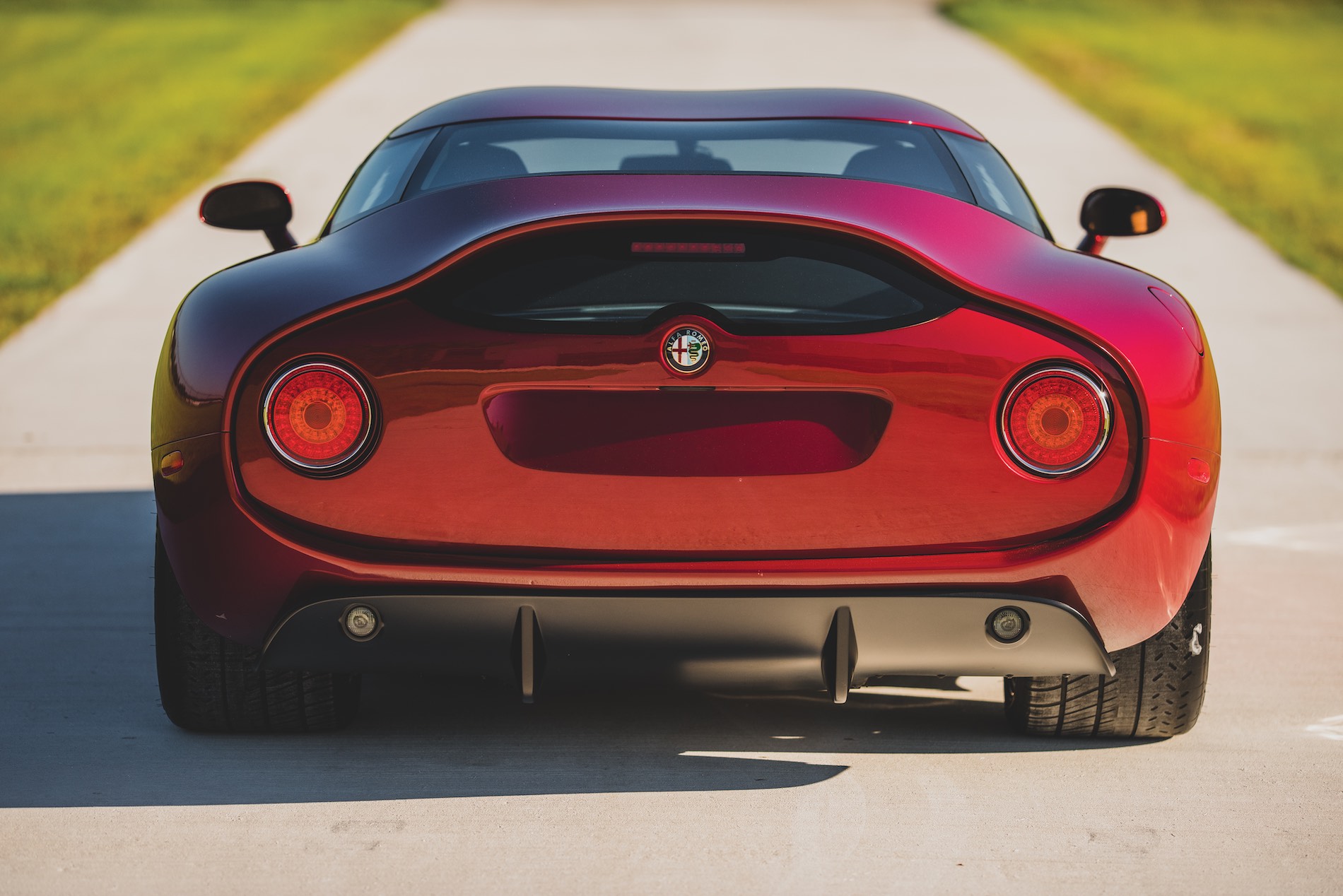 Whatever the owner plans to do with the TZ3, it will be a very special 125th Alfa anniversary purchase of a car that was released to mark Alfa's 100th anniversary. This striking Alfa Romeo TZ3 Stradale Zagato is being offered with no reserve and more details can be found on the RM Sotheby's website.