The 2020 London Classic Car Show was a record-breaking edition at its new home of Olympia London, with over £9.5million worth of classic cars sold across the four-day event, which took place between 20-23 February 2020.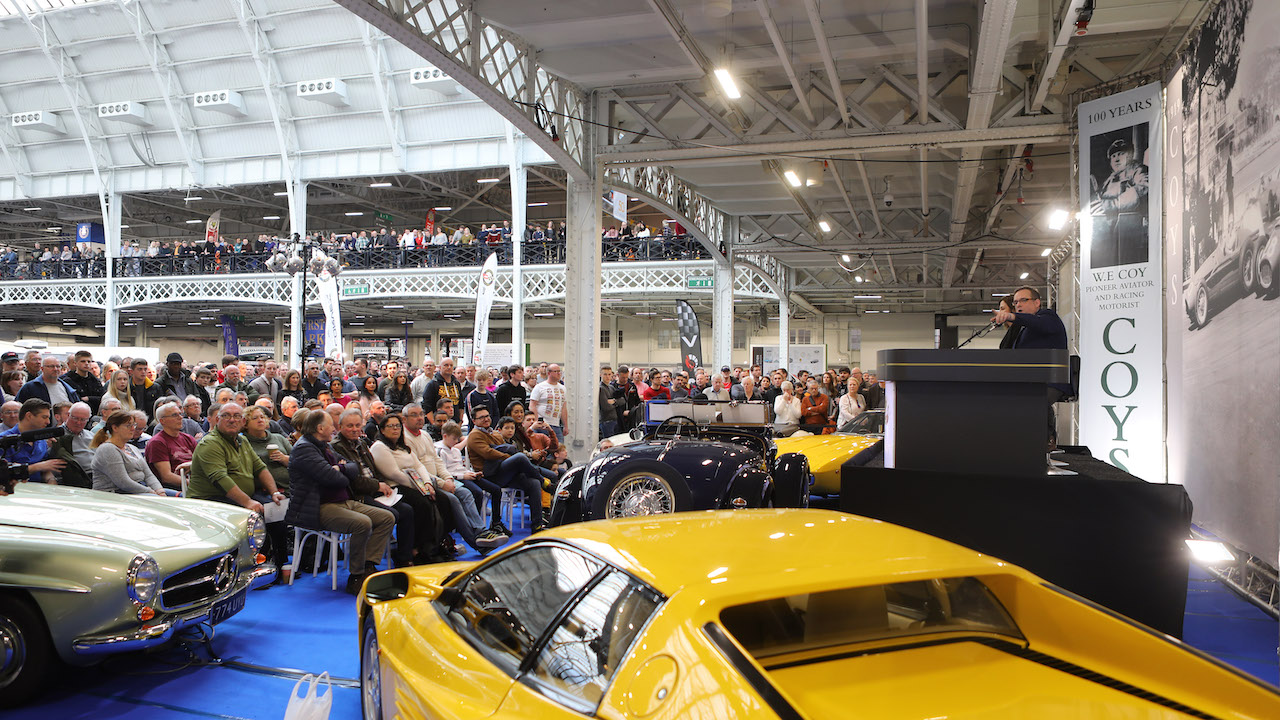 Some of the notable cars that were sold at this year's show included: A 1987 Aston Martin V8 Vantage Zagato, sold by Aston Engineering; a 1964 Lotus 26R Shapecraft that has raced at Goodwood, sold by Duncan Hamilton ROFGO, and a number of mid-range classics sold by Absolute Classics. The annual auction hosted by Coys saw over 65 per cent of its collection being sold, including a 1974 Maserati Ghibli 4.9litre SS Spyder, one of four ever made, for £800,000 and a 1983 Ferrari 512 Boxer with delivery miles for £400,000. Bidding came from the UK, Europe, Indonesia, Japan, USA and Australia, where the Ghibli was sold to.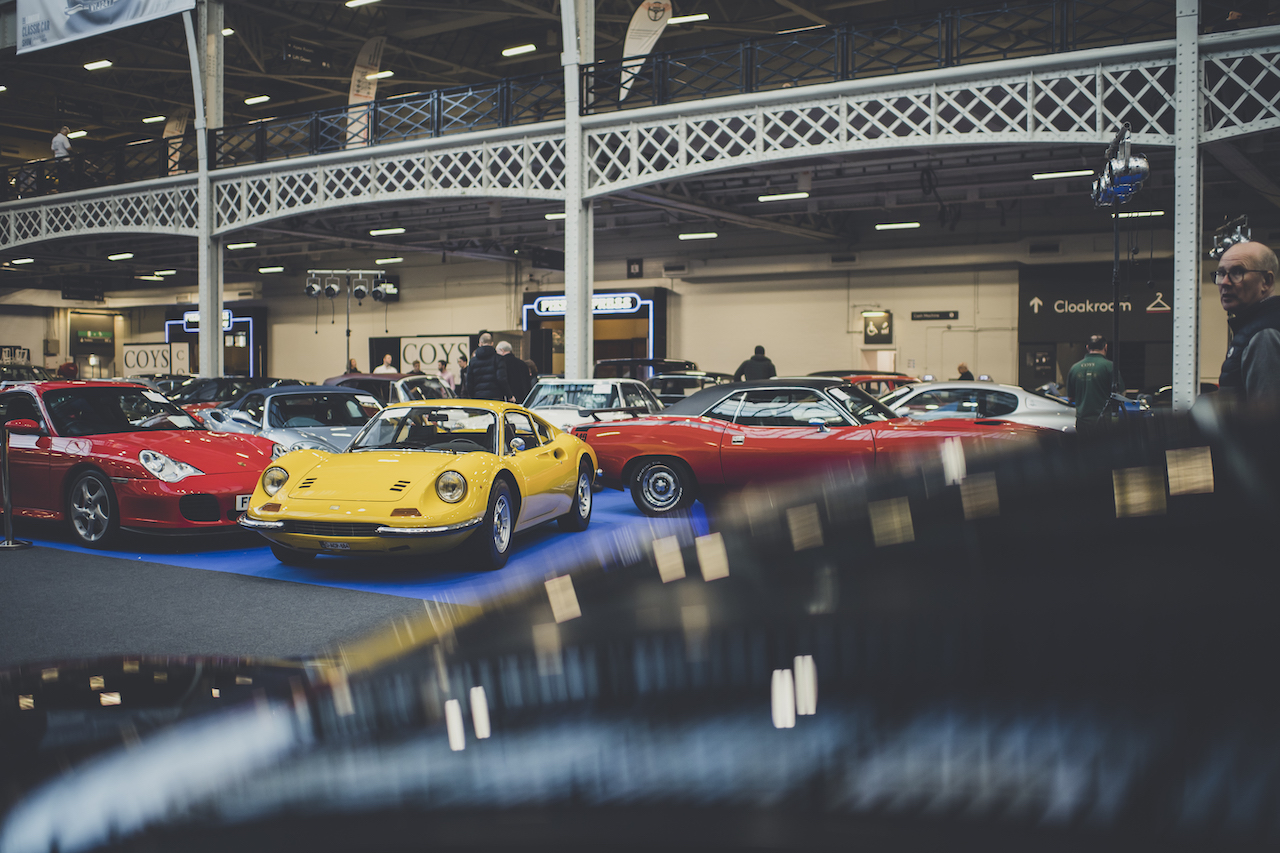 The show played host to over 40 of the country's specialist classic car dealers with more than 50 per cent recording sales on site, while all reported generating strong sales leads from the collectors and enthusiasts that visited the event. This year's exhibiting dealers included Duncan Hamilton, Hemmels, Graeme Hunt, Absolute Classics, Dylan Miles, Tom Hartley, Aston Works and Aston Engineering amongst others, and have provided extremely positive feedback about this year's event: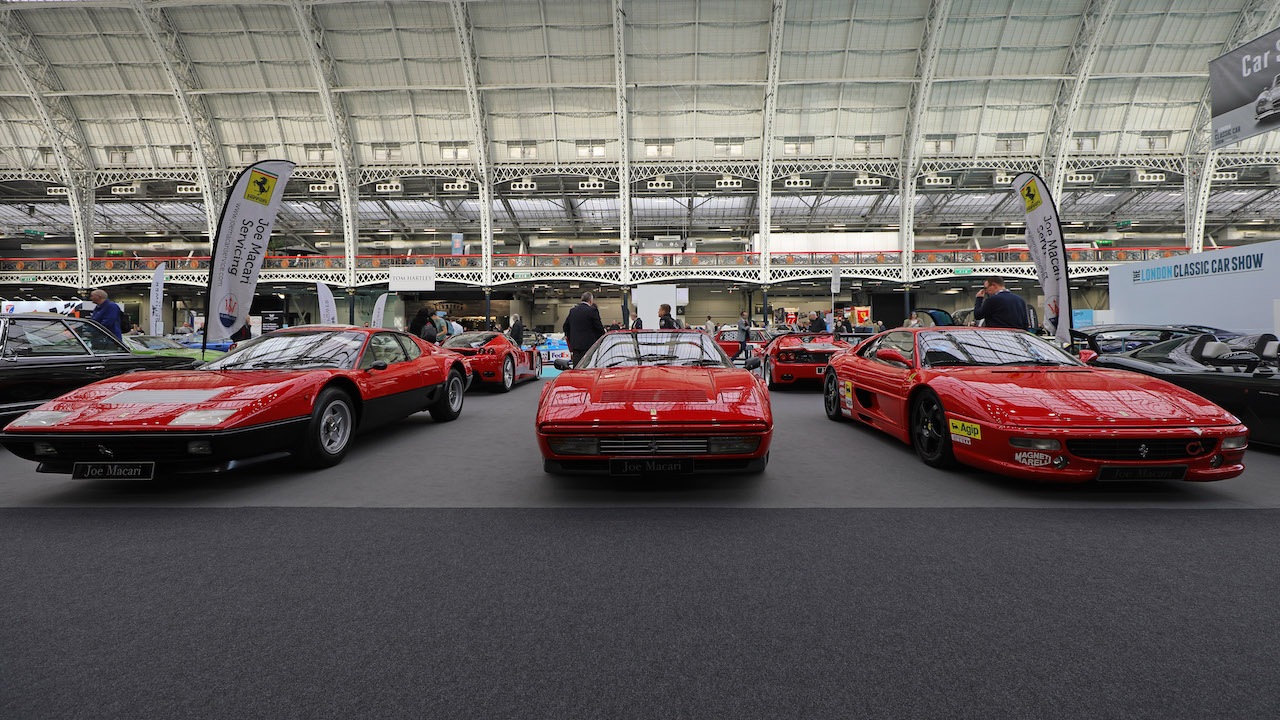 Ross Allerton, Commercial Manager at Aston Engineering: "We were highly impressed with the venue and organisation of the show. Having enjoyed a good level of success, we will be looking to return next year."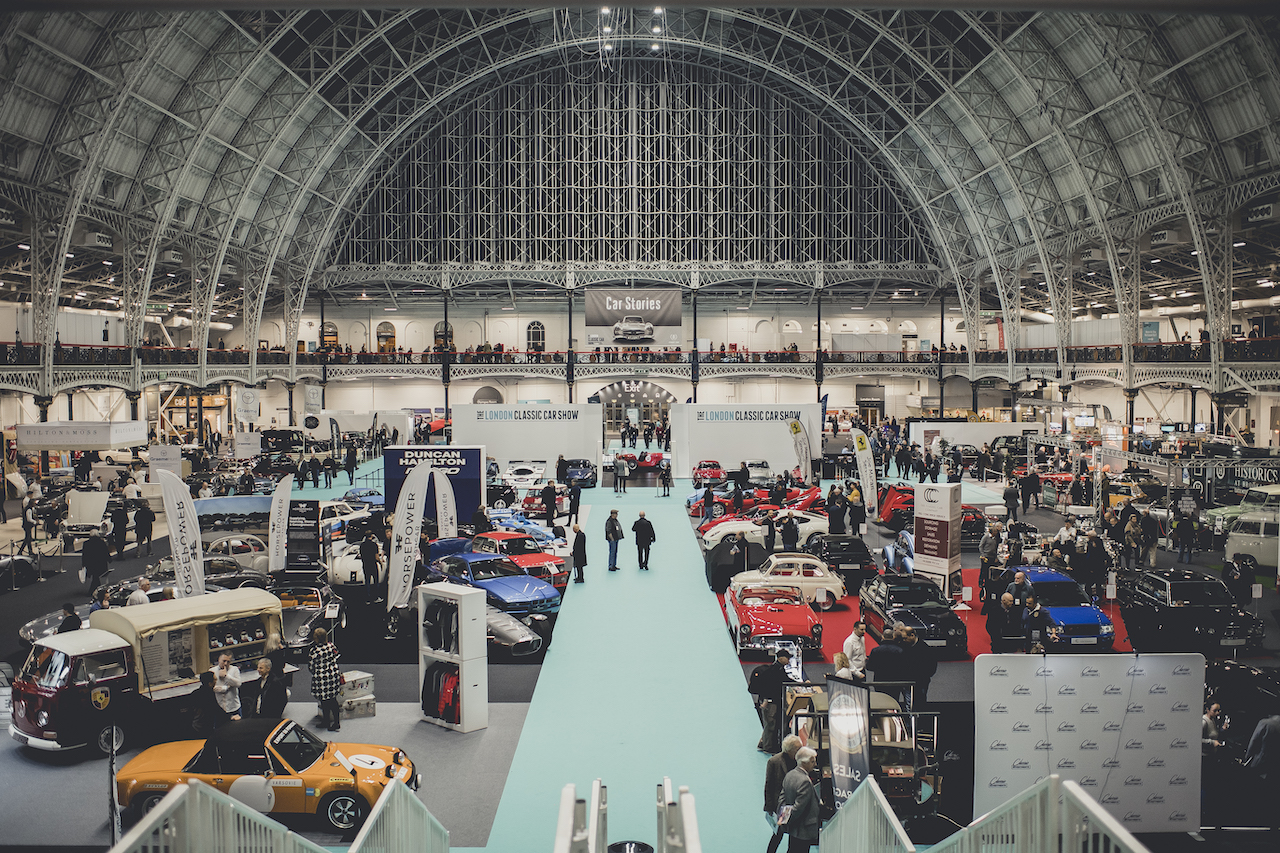 Graeme Hunt, Owner and Managing Director of Graeme Hunt Ltd.: "This year's show was really good and we are definitely going to be back again next year. It was a fabulous environment and beautiful building with lots of natural light which made it a joy to spend time in."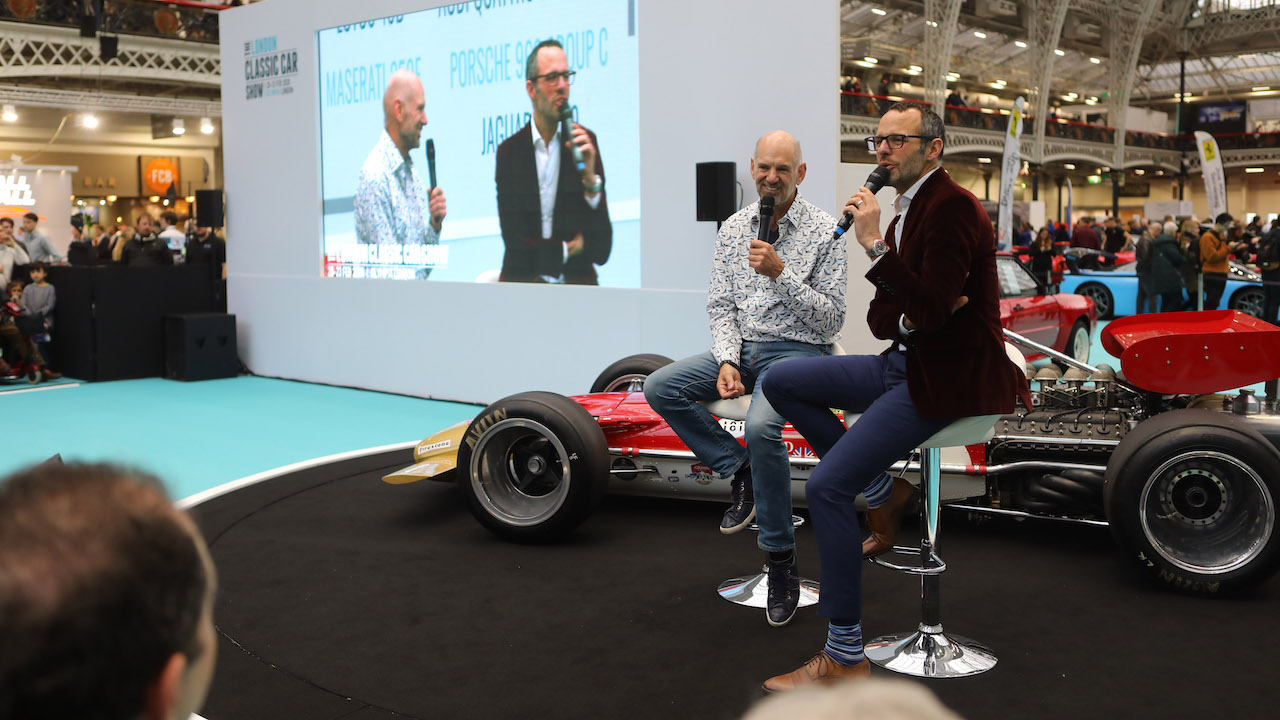 Other highlights of the 2020 edition of The London Classic Car Show included the brand-new feature 'Car Stories', which told the personal tales of incredible machines. Hosted by Max Girardo, the cars and personalities that were featured included Adrian Newey OBE and his Lotus 49B, Mark Hales and the Maserati 250F once owned by Sir Stirling Moss, and Ian Callum CBE and the new Aston Martin Vanquish 25 by CALLUM. A special guest appearance was also made by David Gandy and his 1954 Jaguar XK120.
Car Stories Host, Max Girardo: "It was a fantastic experience hosting a show of this calibre. I have to say, it was an absolute delight to meet some of these amazing drivers and designers over the course of the weekend and a privilege to hear these incredibly personal stories about the cars. I feel like I have learned so much about the cars and the men behind them, and hope that our visitors have too."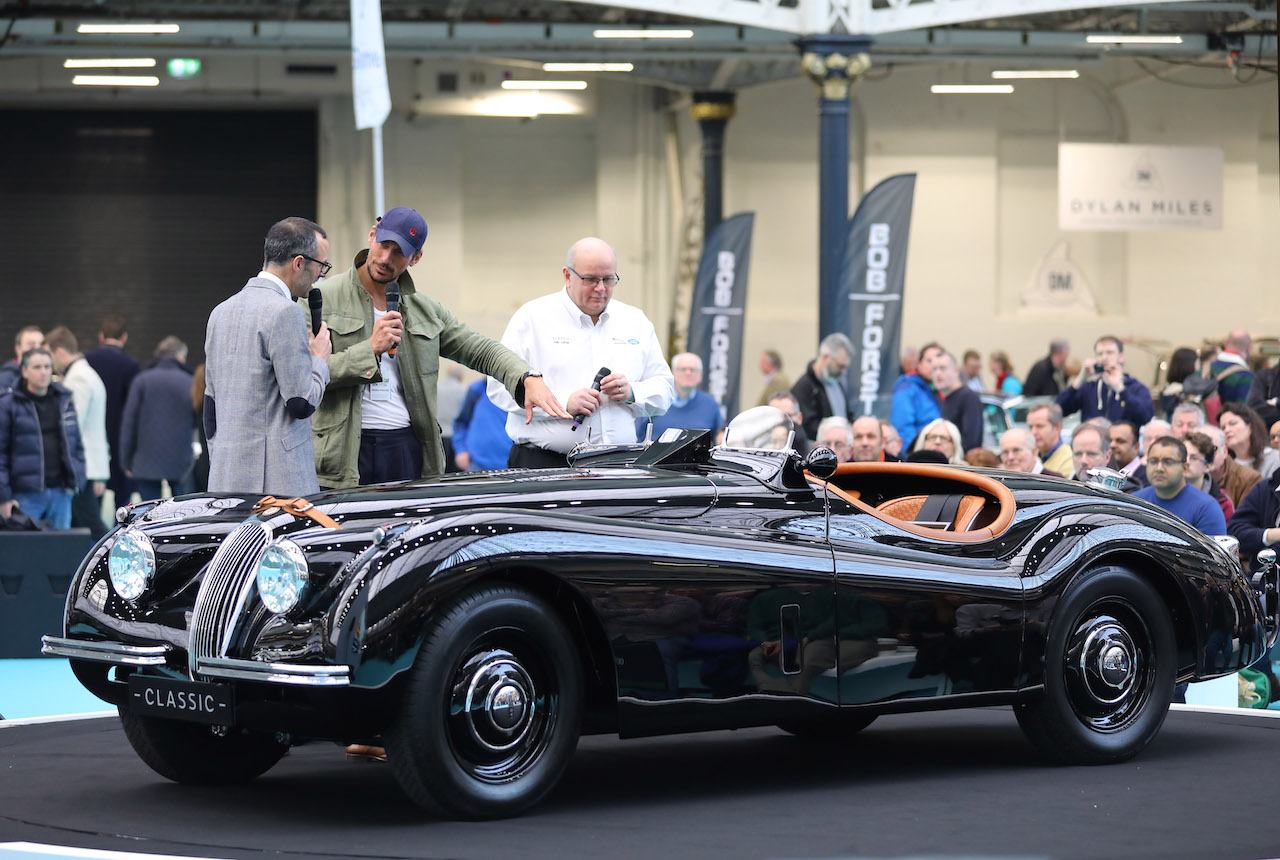 A number of specially-curated exhibits also received a positive reception from the almost 30,000 (29,730) discerning classic car owners, collectors, experts and enthusiasts that were welcomed through through the doors of the iconic Victorian venue.  These included a tribute to one of motorsport's greatest icons, Bruce McLaren, which featured four of his iconic cars. In honour of the impact Bruce McLaren had on the industry, Jonathan Neale, Chief Operating Officer of the McLaren Technology Group, accepted The London Classic Car Show's Icon Award on his behalf during the event's Preview Evening. Two further features also played homage to two iconic automotive brands each celebrating key anniversaries: Audi quattro's 40th anniversary and 50 years of Range Rover.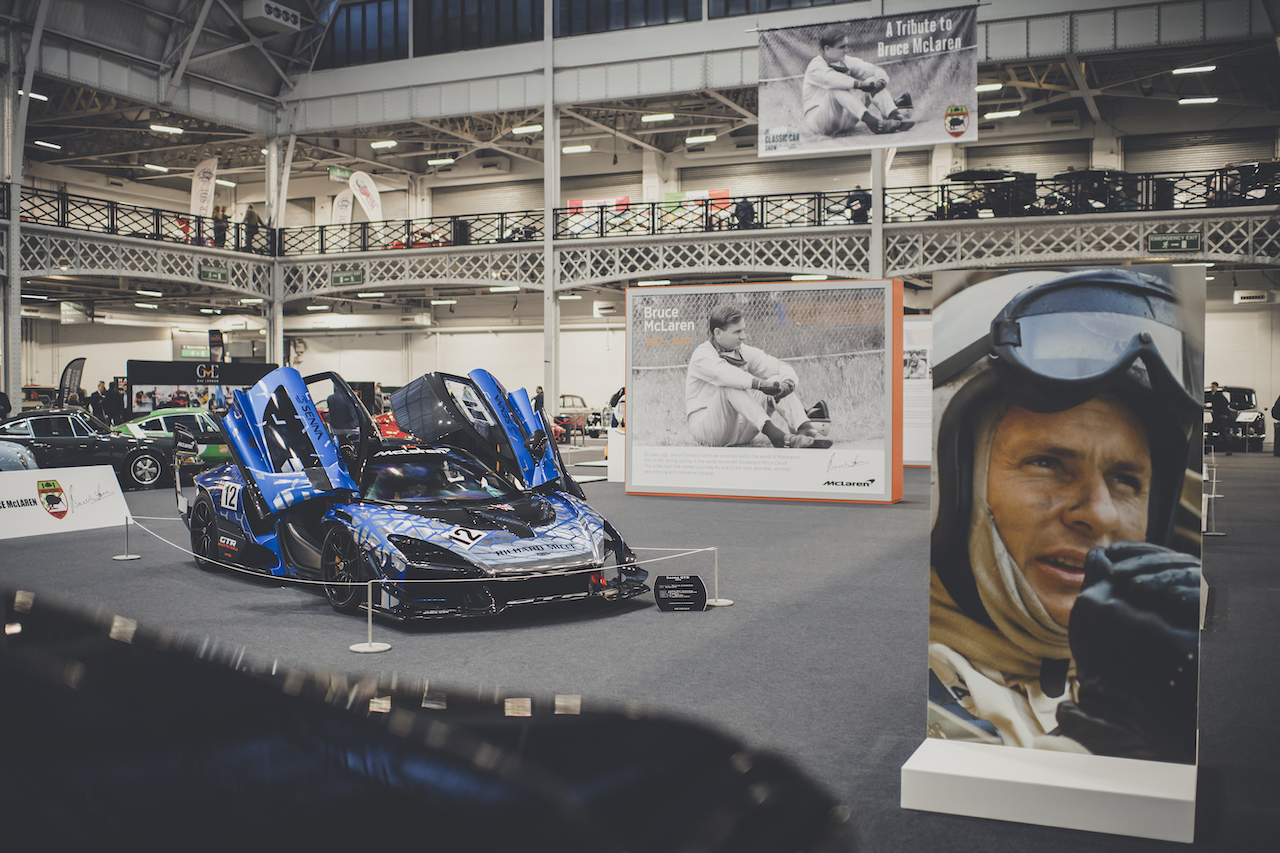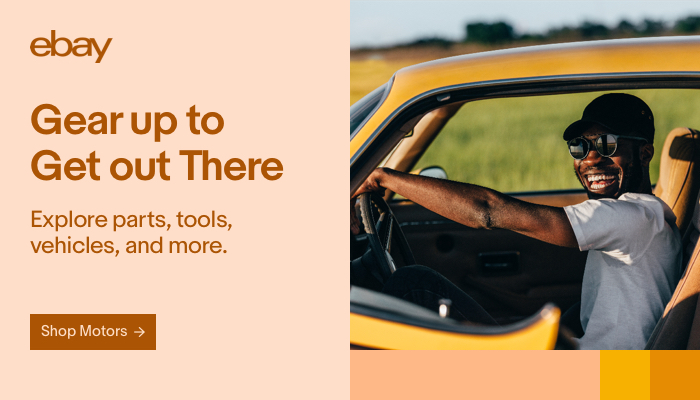 Bas Bungish, London Classic Car Show Event Director, said: "We are thrilled with how this year's London Classic Car Show has been received in its new home of Olympia London. The feedback from dealers and visitors has been extremely positive and for me, personally, it feels like the show is now in its rightful place."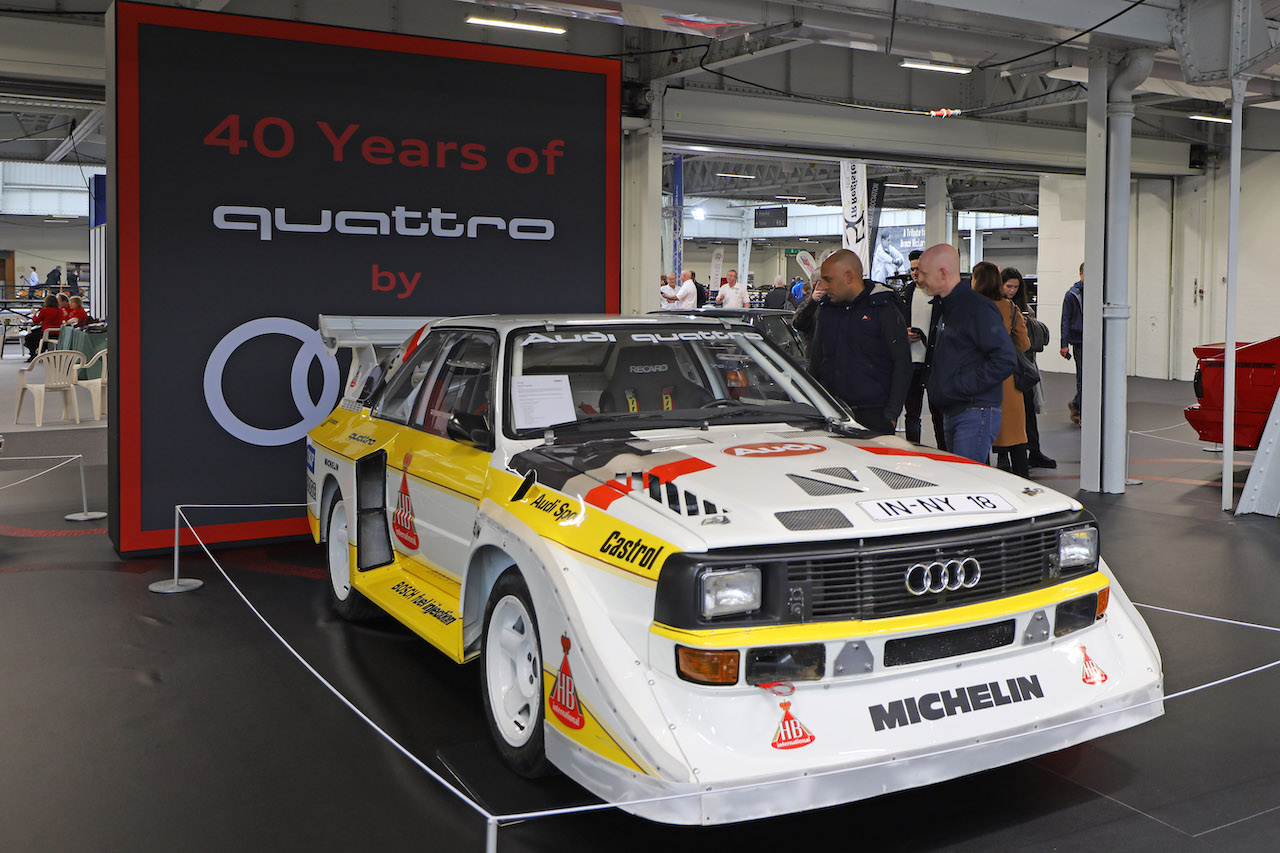 "Some fabulous cars were sold over the four-day event and we have already had the majority of dealers re-book for next year, along with a lot of interest from new parties. We have had another very strong year for attendance and, with record sales recorded, the move to Olympia has firmly established the show as the must-attend event for those looking to purchase a classic car."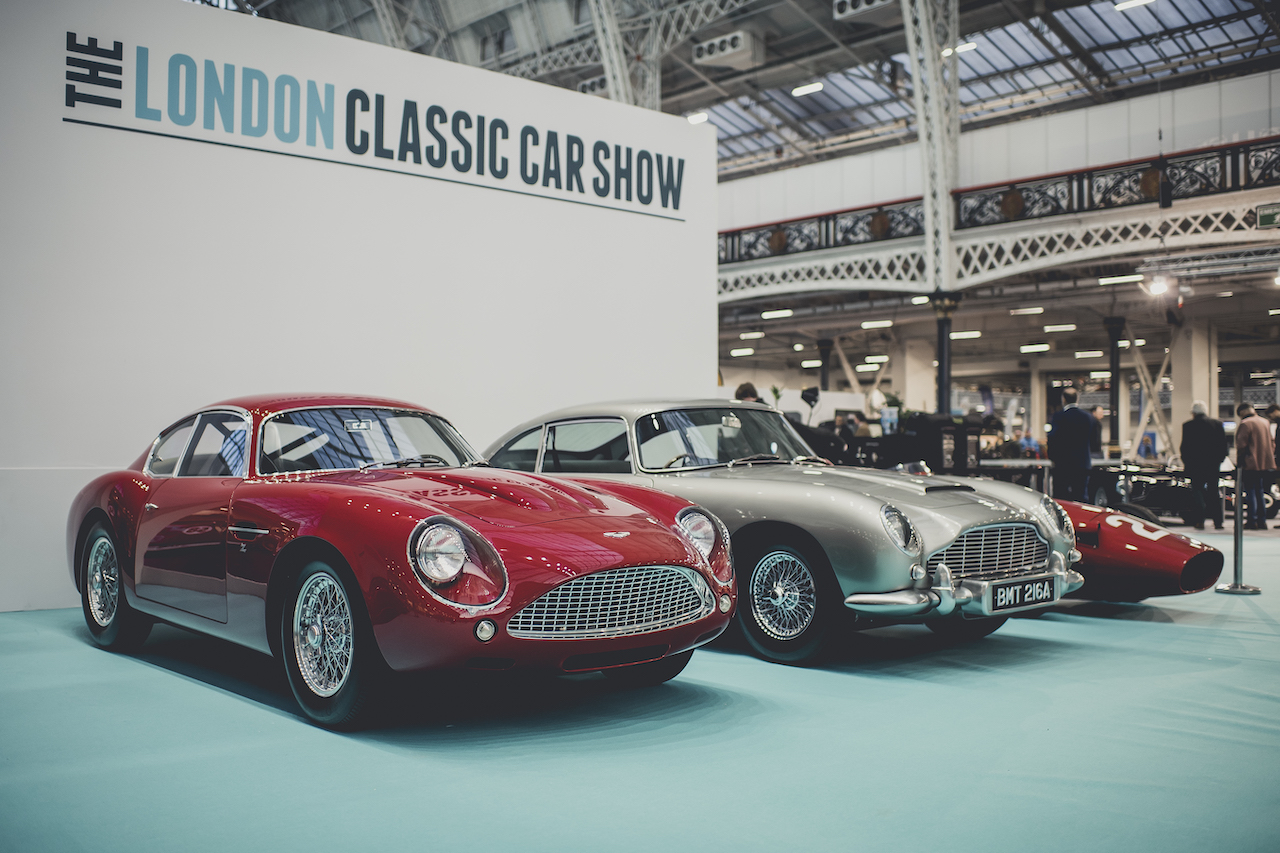 The London Classic Car Show will return to Olympia London on 18-21 February 2021. For more information visit www.thelondonclassiccarshow.com.