Bonhams are offering a rare 1951 Ferrari 212 Inter Cabriolet at it's Scottsdale Auction on 16th January. This wonderful early Ferrari Inter was styled by Vignale and is the 16th of 78th built. Once owned by Swiss collector and former Bugatti privateer racer Charles Gaston Renaud, it was restored in Spring 2014. Later that year it was awarded second in class at the 2014 Pebble Beach Concours d'Elegance.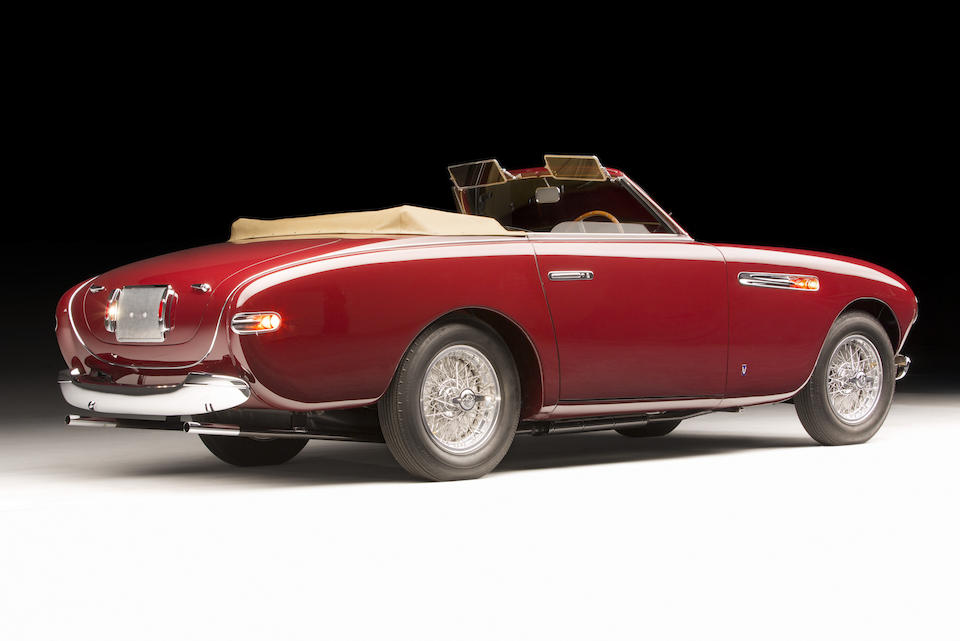 It is always fascinating studying the designs of early Ferrari's as they were often penned by Vignale. While other Italian coachbuilders like Ghia, Touring and later Pinin Farina crafted many Ferrari 212's, Vignale were the preferred stylists for the majority of the Inter production run. They have a unique style and profile that is unmistakably Vignale and is a somewhat refreshing look when compared to the later preference for the designs of Pinin Farina.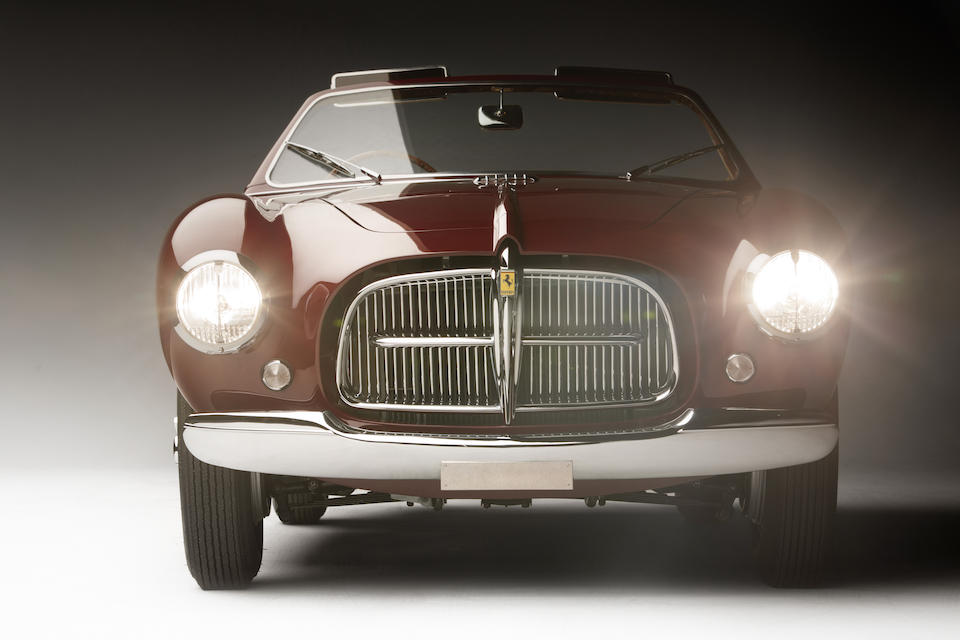 With the 212 Inter's successful racing pedigree firmly establish, chassis's were offered to prospective clients in a wide range of body styles. The heart of the luxurious Ferrari was powered by the Colombo 1.5 litre V12, which grew in size to 2.0 litre and then 2.3 litre, ultimately producing an impressive 170BHP. It may have been aimed at wealthy clients looking for the ultimate luxury motor car, but the 212 Inter was a true race car at heart thanks to the combination of it's light weight aluminum coachwork and mighty V12 powerplant.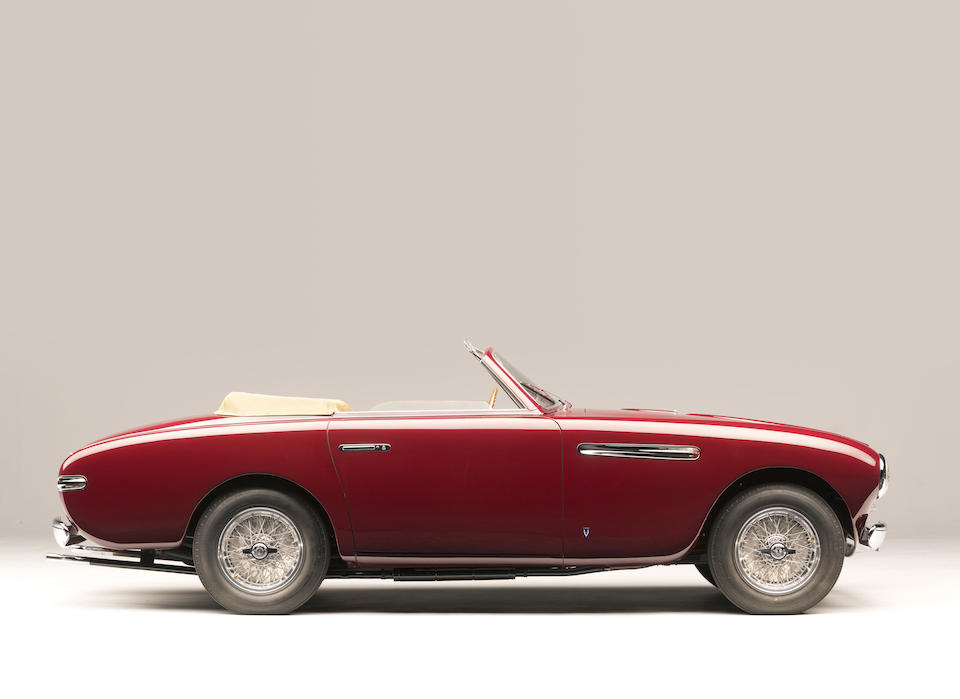 This particular Ferrari 212 Inter Cabriolet being offered by Bonhams was built in 1951 and was the first of four cabriolet's styled by Vignale. In fact chassis no 0159 E was the first of four Vignale cabriolets, and the only one to feature the elegant chromed fender strakes, making it quite unique. It's first owner was Peter Staehelin, who was a co-founder of the Ecurie Espadon race team, which campaigned two Ferrari Formula 2 monopostos.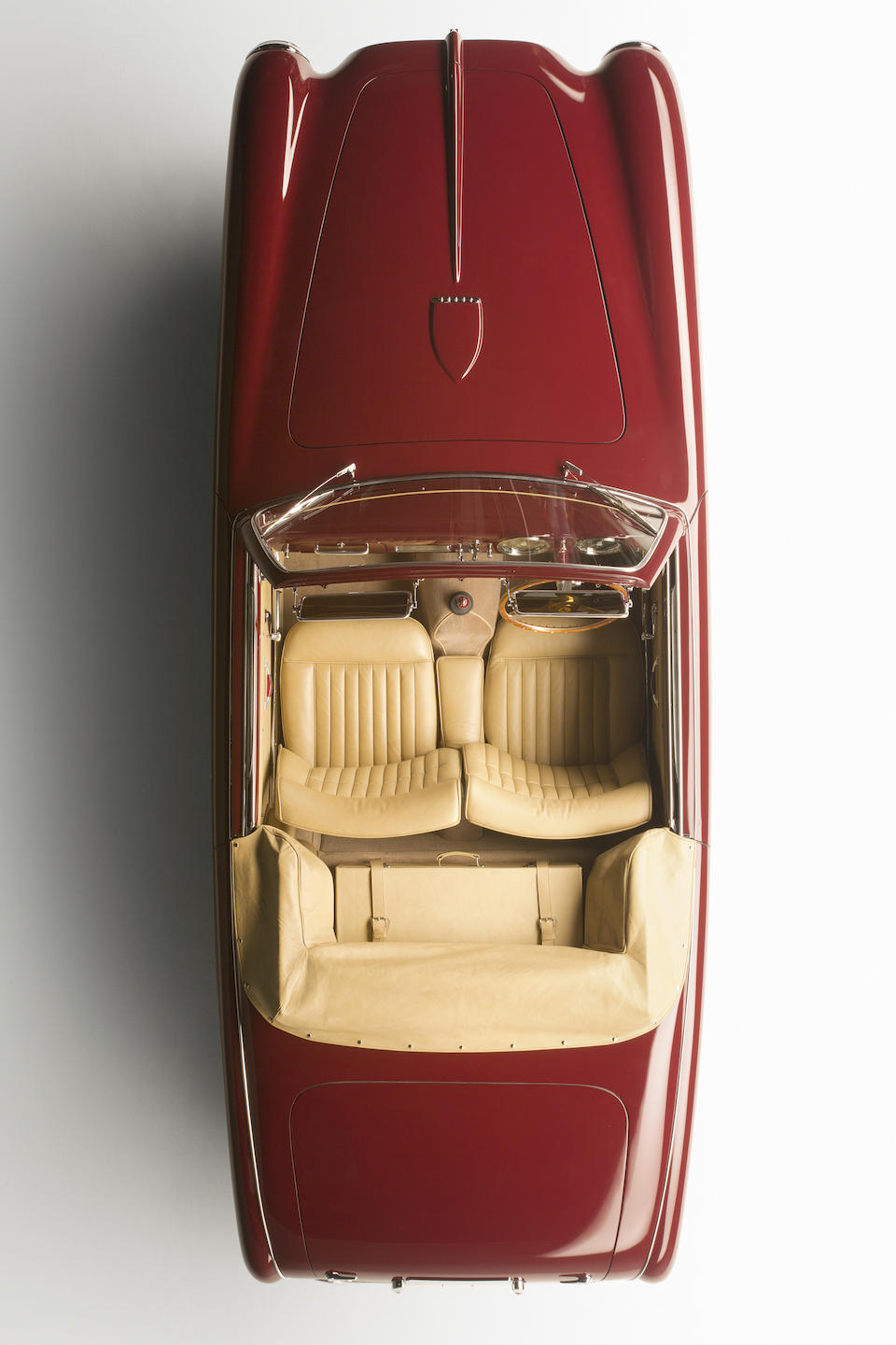 In 1953 Staehelin had the engine re-tuned and upgraded to racing specification as found in the Ferrari 212 Export, with the addition of triple carbs in favour of the slightly more pedestrian single carb setup it left the factory with. This upgrade would have undoubtedly made it one of the fastest 212 Inter cabriolet's of the period and perhaps the fastest Vignale example.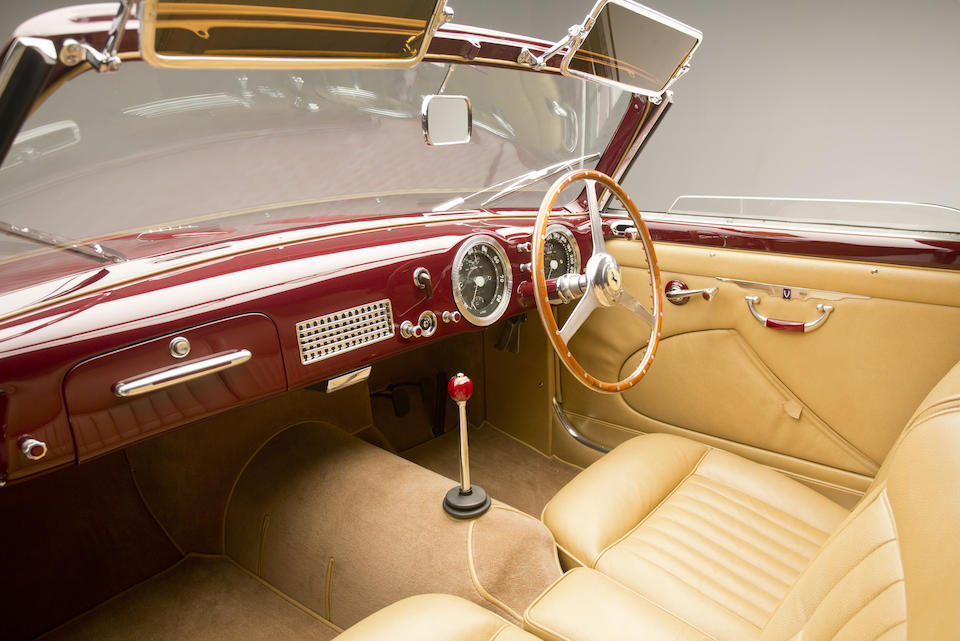 The cabriolet then passed to a musician in Switzerland in 1960, before moving on to another owner in 1963. By 1971 the 212 Inter had found it's way to the UK before it returned to Switzerland in 1973 when it was acquired by Renaud. Remarkably the attractive Ferrari cabriolet had come almost full circle as Renaud was a friend of the first owner Peter Staehelin. Renaud went on to own the Ferrari for many decades. He embarked on a restoration in 2002 but sadly died in 2006 with the car then remaining domiciled in his estate until 2012.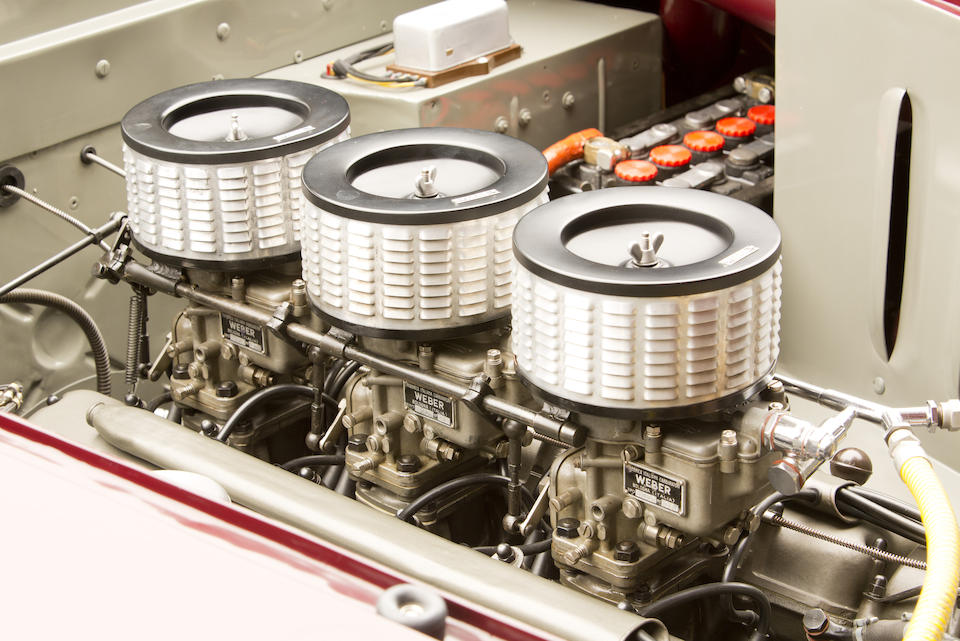 The unique Vignale cabriolet was then acquired by renowned Ferrari collector, judge and restorer Mr. Heinrich Kämpfer. He found that the 212 Inter retained it's original v12 engine and set about completing the restoration started by Renaud. This was completed in 2014 and the Inter was finished in it's original factory color of Rosso Bordeaux, complete with Ferrari Classiche certification.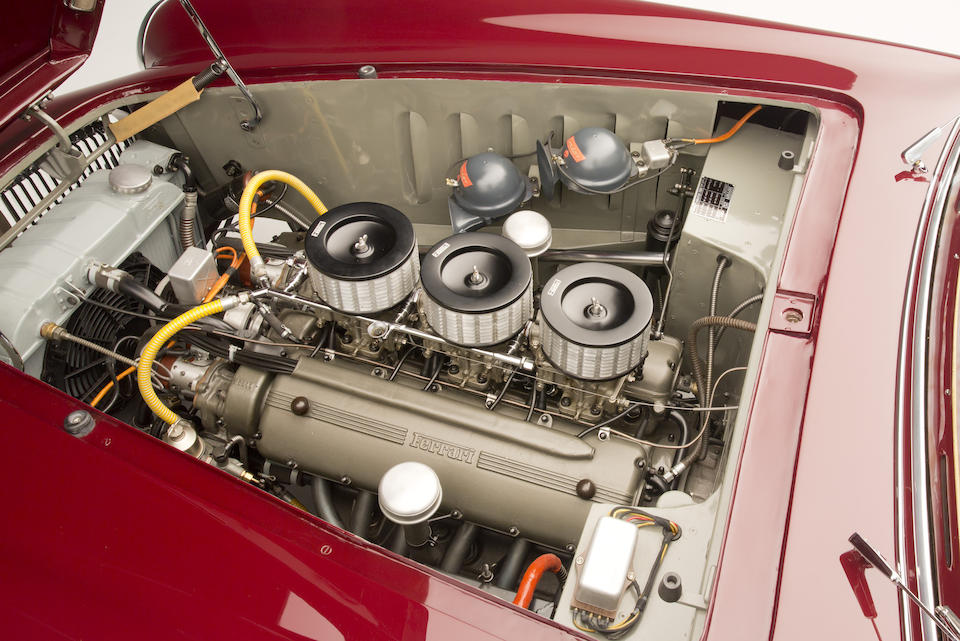 This 1951 Ferrari 212 Inter Cabriolet is an exquisite example of some of the most elegant and bespoke coachwork produced by Vignale. The large front grill treatment makes it stand out from other 212 Inter's and gives the cabriolet a very different look. One other wonderful detail are the recessed rear tail lights which are both understated and tasteful, emphaising the clean lines of the Vignale shape.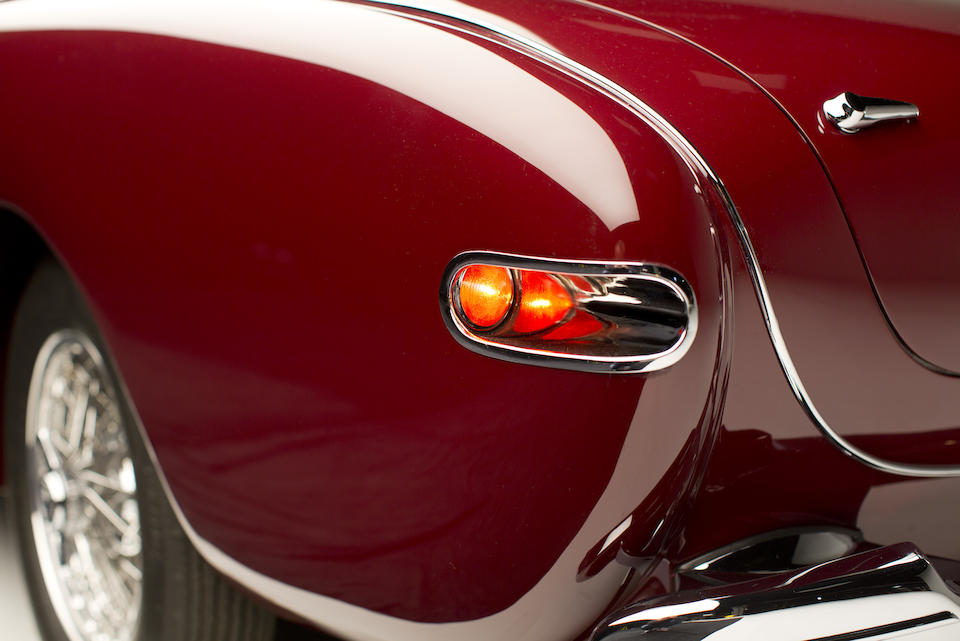 With an estimate of between £1.5m – £1.8m, the price reflects the rarity of this wonderful 1951 Ferrari 212 Inter Cabriolet. It is a superb example of Ferrari's early post war road cars and in particular, it's early cabriolets. It being a Vignale cabriolet also makes it that bit more special.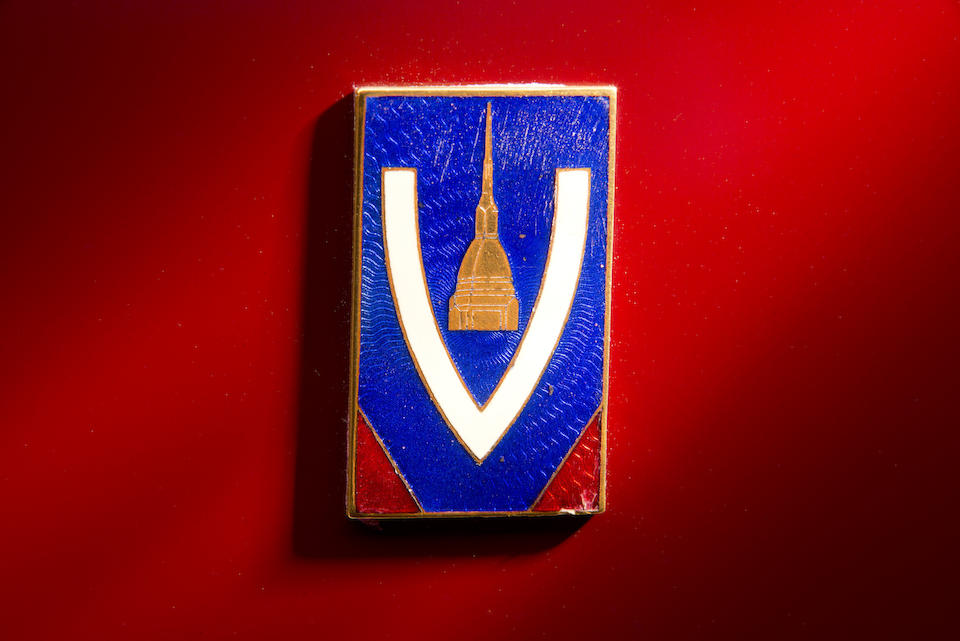 More details can be found on the Bonhams website.
Images Source Bonhams