On the 27th of June we paid a visit to the famous Prescott Speed Hill Climb in the heart of the Cotswolds. We were collecting a part for our Bertone x1/9 and of course thought to ourselves, while there, it would be a shame not to stick around for some of the racing. The actual time trials for the Midsummer Speed Fest were taking place on the Sunday so the Saturday was the designated practice day for drivers.
The circuit is located on the side of a hill outside Cheltenham in the middle of the Gloucestershire countryside and is a very idilic location. Nestled amongst the trees, the 1,128 yard track twists its way up the hill with much of the tarmac at the top hidden from view. Given the leafy location, one would be forgiven for thinking it was a peaceful spot.
That illusion is quickly broken once your hear for the first time, a race car launch itself off the start line. The sound of highly tuned engines echoes and bounces off the trees and the hill side, mixed with the squeal of brakes and tyres as they fight for grip. To any motorsport enthusiast it is a thrilling noise.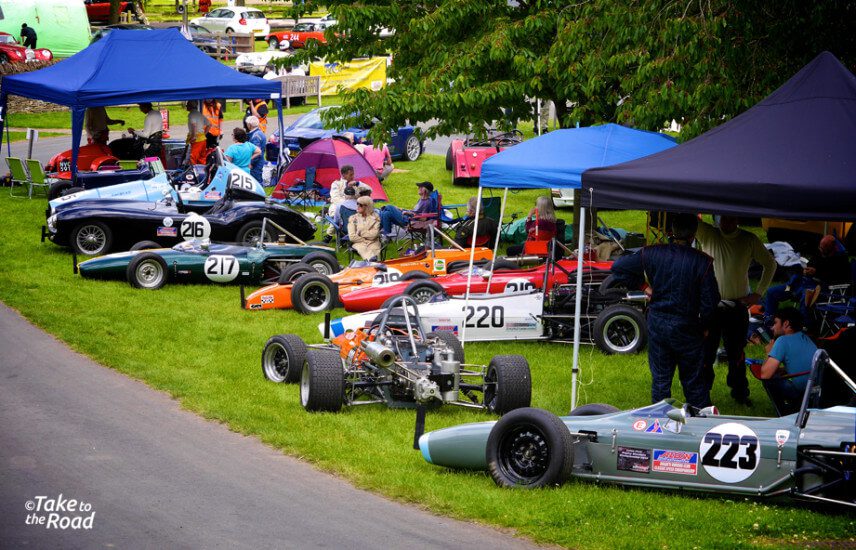 Wandering around the busy paddock, there were rows of cars parked on the grass under temporary marquees. Mechanics and technicians busied themselves with tweaking and adjusting their cars. Marshalls directed drivers as they moved from their temporary pit stations under the trees down to the starting area. All under the backdrop of the leafy grounds of Prescott Speed Hill Climb.
We also noticed lots of people running around with portable battery packs, an important life saver we expect for many a car that weekend. What impressed us most watching the hive of activity was the diversity of racing cars on show. There were large numbers of Formula Ford type racers, some accompanied with F1 numbers of pit crew. There was also an impressive array of classics which ranged from a stunning Alfa Romeo Giulia 1300, a handful of MG Midgets, a Hillman Imp, an Austin Healy 2000, an impressive looking Austin A30 and a Bertone x1/9, to name just a few. Quite a few old school Mini's were also in attendance.
There was also a wide range of modern cars taking part. These included Caterhams, MX5's and a modern five door Fiat Panda hatchback, which is not what you expect to see at a hill climb track. It was a great selection actually and the diversity shows that anyone can have a go with any car, once it is suitably adapted for track use. And what better setting to do it at than Prescott Speed Hill Climb.
As we watched the cars fly off the start line and make their way up the track, we found ourselves wishing we could put on some race overalls and jump into a car and take part. It looked superb fun. A burst of speed, acceleration and adrenaline that is over just as quickly as it starts (the current lap record is 35.51 seconds). We can imagine it is quite addictive. And of course our thoughts turned to what kind of car we'd chose for hill climbing.
We quite liked the Bertone x1/9 Gran Finale that was taking part and of course we are biased as we own one. But the idea of preparing an x1/9 for hill climbing/track use has a big appeal. The x1/9 has excellent handling as standard so it would make an ideal project car. Of course as hobbies go its not exactly cheap and any car could easily become a money pit if things go wrong. And we all know that things always break and go bang in racing.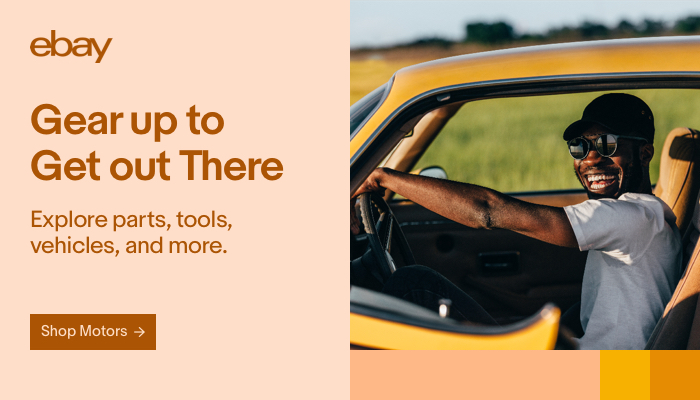 But having spent just a few hours watching the action at Prescott, we now know we have an itch that will need scratching at some point. Better start saving then for the x1/9 Prescott Speed Hill Climb race project fund!