Owning a classic car means you are usually restricted to a retro stereo system, which means it is difficult to take advantage of the latest in car radio technology. Porsche has recognised this and has announced the new Porsche Classic Communication Management (PCCM), which opens up the digital world to the owners of its vintage and young classic cars.
The optional upgrade means classic Porsche owners can take advantage of the latest Apple Play touchscreen systems, so they can enjoy the benefits of an integrated navigation and sound system that connects to their mobile device. While some might shun the idea of modern technology in a classic, for those who use their older Porsche as a daily driver, the new systems enhances the flexibility and usability of their sports car.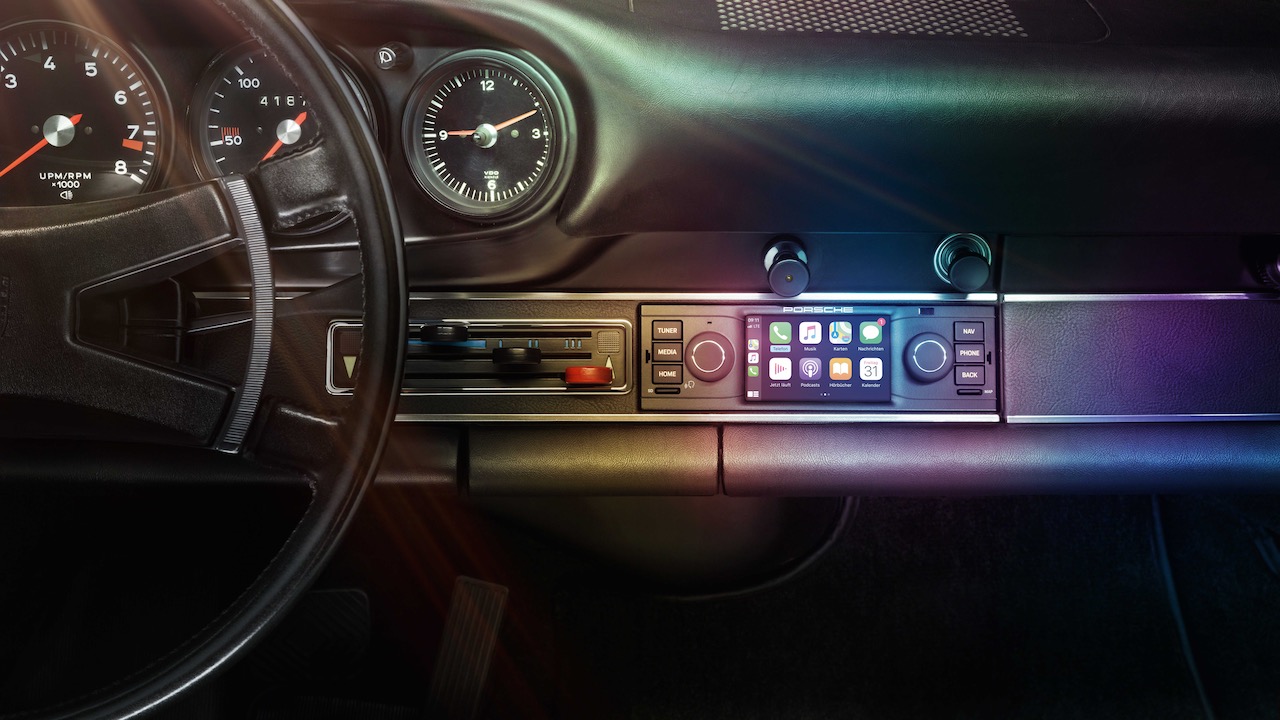 Two systems are available. The PCCM features a 3.5 inch display unit which allows the new system to be installed in older generation 911 models that feature a narrow radio slot in their dashboard. The PCCM Plus features a 7-inch display unit which is suitable for all 996 and 986 models, which covers the 911 and the Boxster models built from 1990.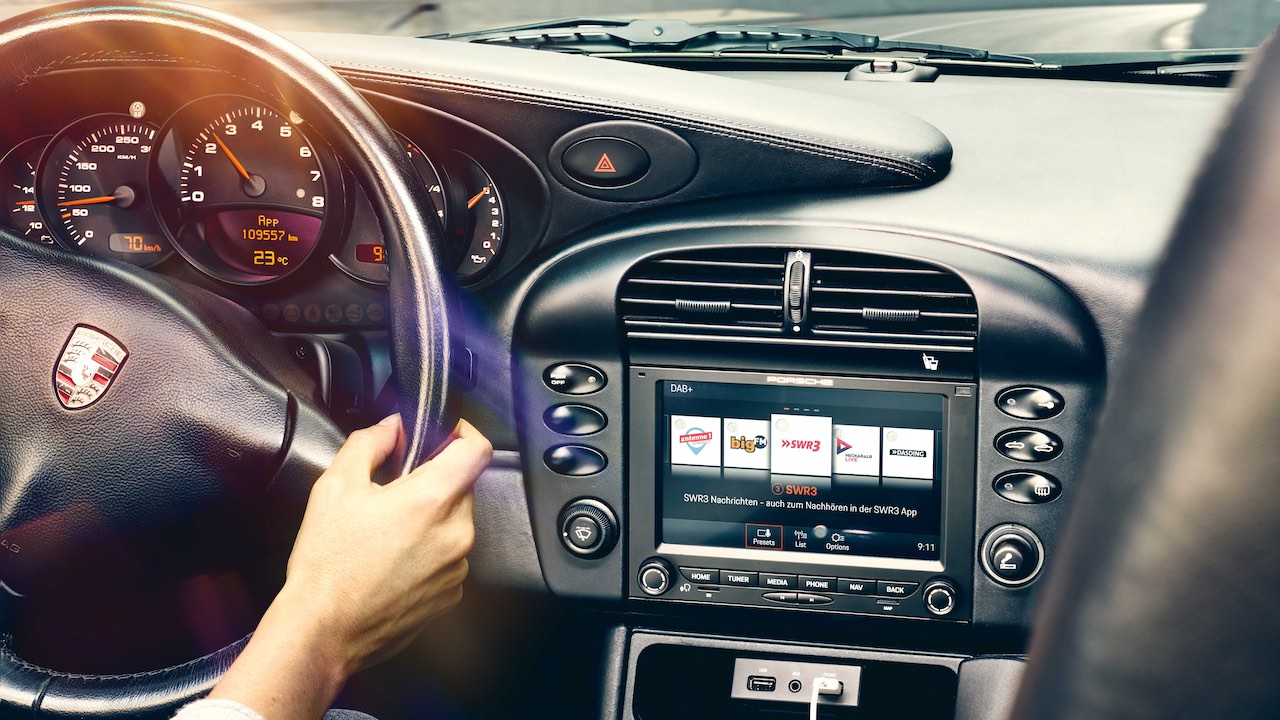 The systems have been designed to work with DIN-1 and DIN-2 slots and are compatible with a range of models supported by Porsche Classic, with the exception of the Porsche 356 and the Carrera GT. They have been designed specifically to integrate seamlessly into the dashboard and ensure the classic look is retained.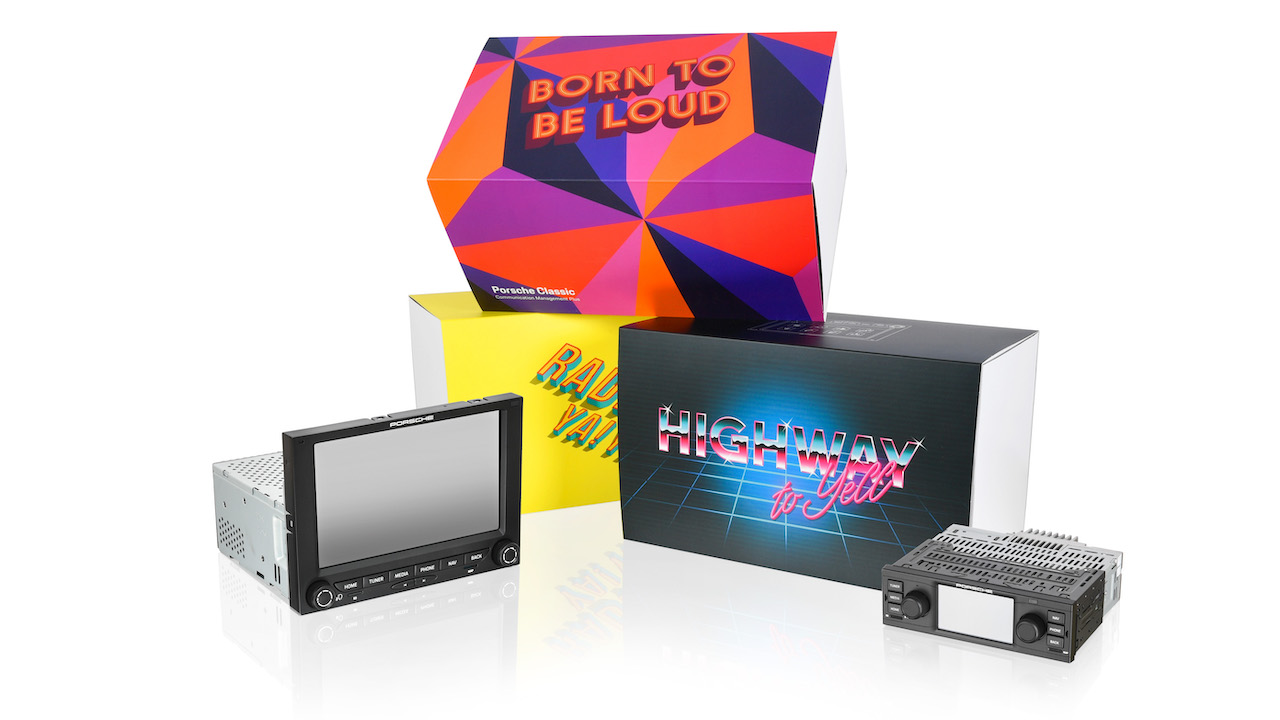 Both the PCCM and PCCM Plus feature an external mediabox that provides an interface for iPhone, USB and AUX, along with Bluetooth support. The PCCM Plus also offers Google Android Auto.
The new Porsche Classic Communication Management system will retail for €1,439.89 (PCCM) or €1,606.51 (PCCM Plus) including VAT.