TV's Paul Cowland, star of Salvage Hunters Classic Cars and Motor Pickers, has gotten behind the wheel of a 1903 Knox ahead of the 125th London to Brighton Veteran Car Run.
This years London to Brighton Veteran Car Run is taking place on Sunday 7thNovember and event partner Hagerty will be taking part in its 1-cylinder 1903 Knox, a regular participant in the event.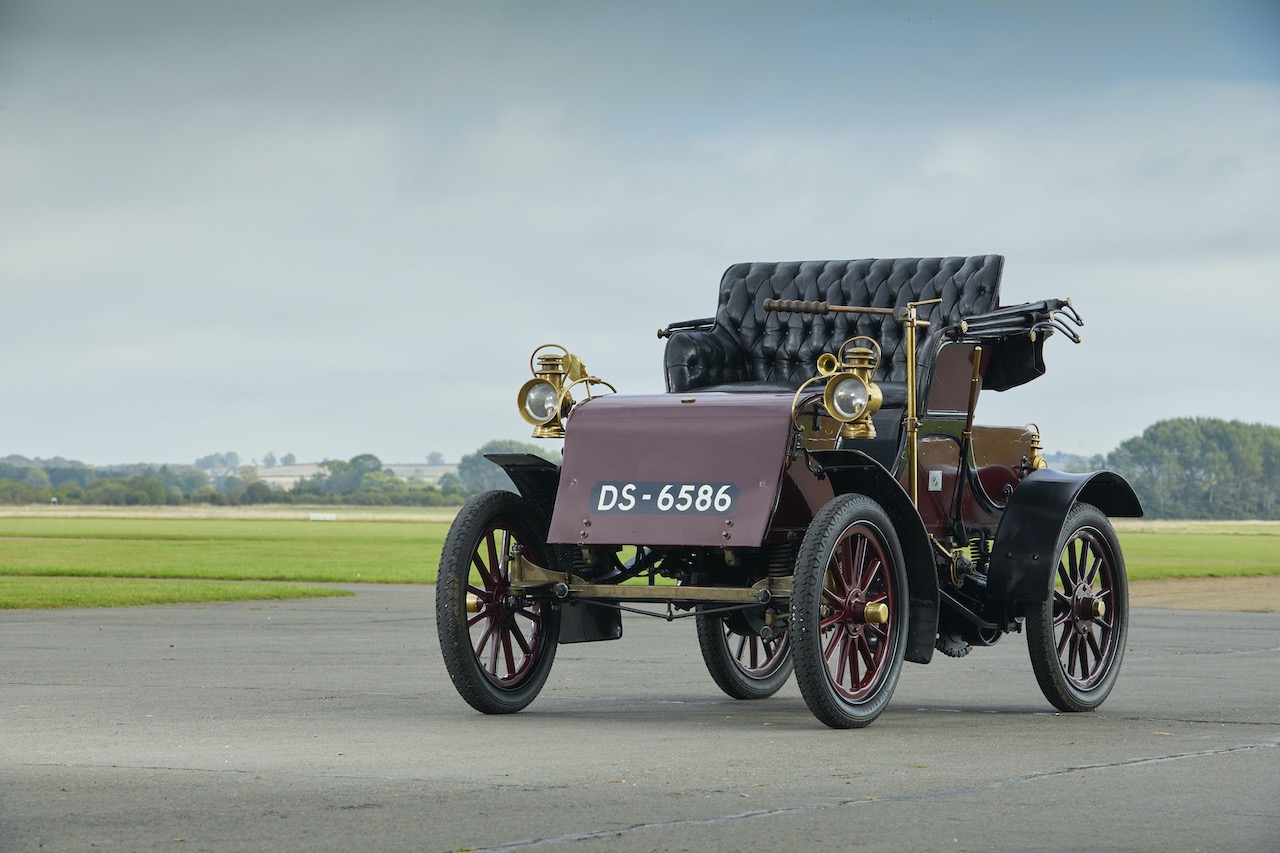 The Knox Automobile Company was established in 1900 building 15 cars their first year. Hagerty's 1903 Knox is iron-framed and weighs 839kg with a top speed of around 25mph. When new the "Knoxmobile" sold for $1350 in contrast to the Ford Model F which sold for $2000.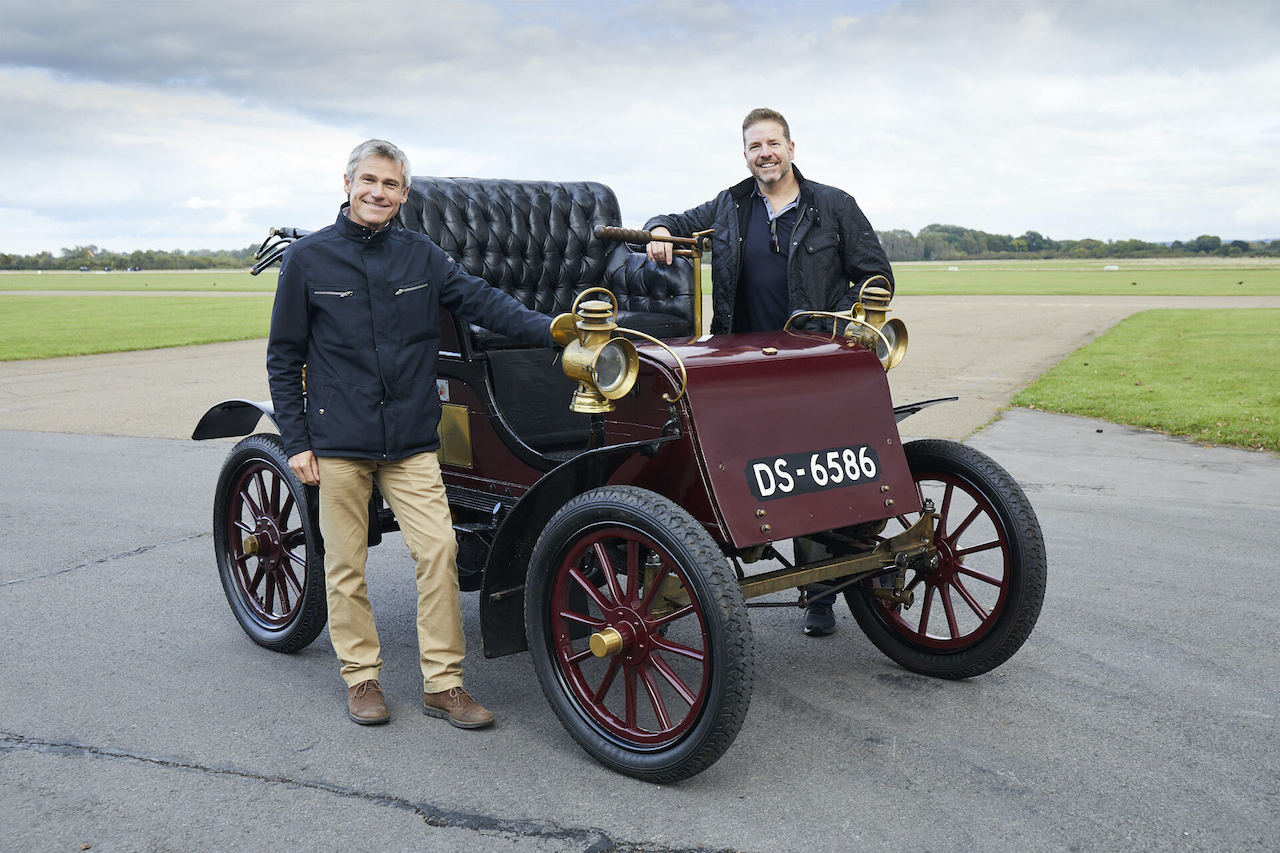 Ahead of participating in the event, Paul Cowland visited Bicester Heritage to learn how to master the Knox under the guidance of professional racing driver James Wood.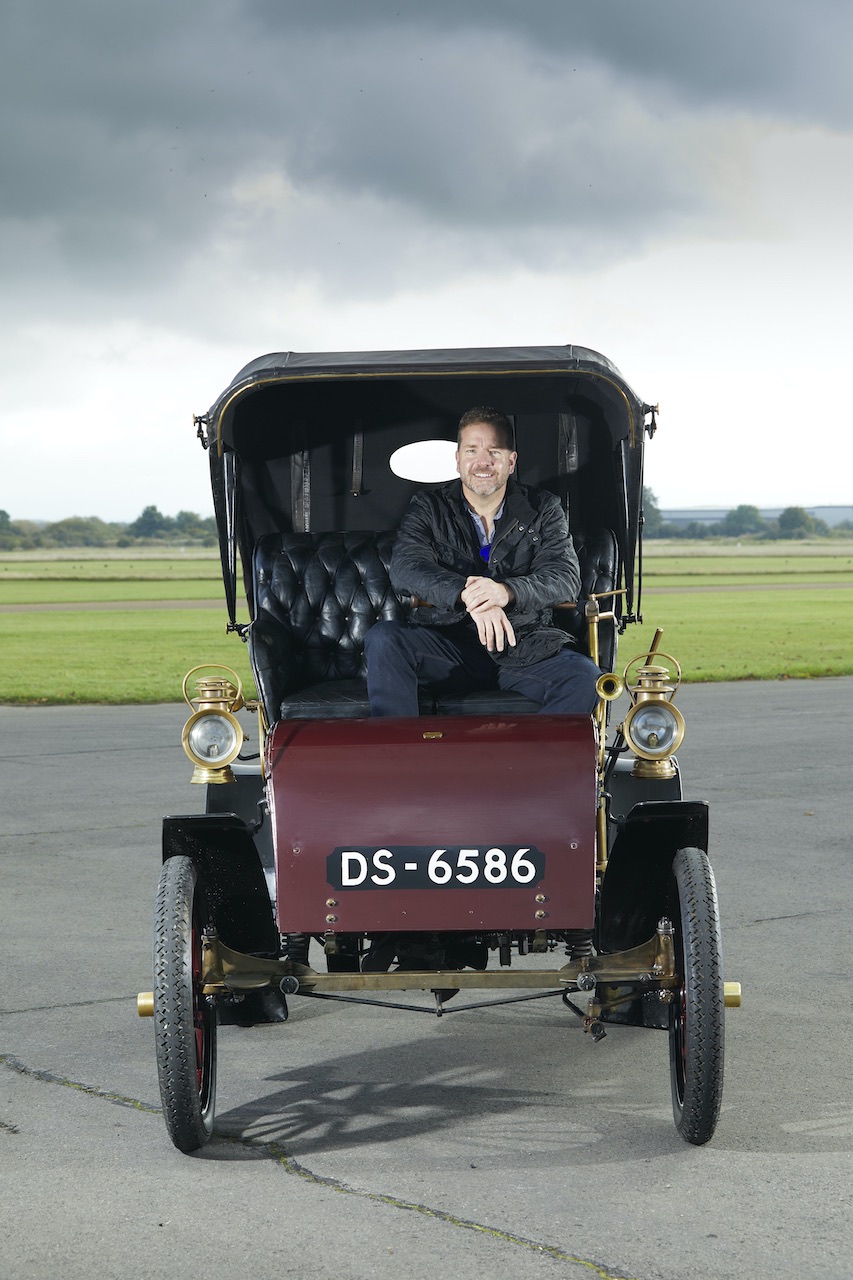 Paul was impressed by his first impressions and commented "This 118-year-old museum piece still feels stunningly put together, with a solidity and material quality that shows true craftsmanship and heft. Beautifully made brass throttle and gear linkages would get most steampunk enthusiasts very hot under the collar, while the perfectly patinated bodywork and upholstery, clearly from a high-quality, older restoration, makes even just sitting in the thing very much the 'Gentleman's Club on Wheels' that I'm sure those well-heeled pioneers were looking for."
The single cylinder 2575 cc shakes and bucks with each revolution and is one the earliest air-cooled engines in existence. Two epicyclic gear ratios make power take-up, via the chain to the rear axle, very similar to any ancient automatic with a slow, but precise gear selection.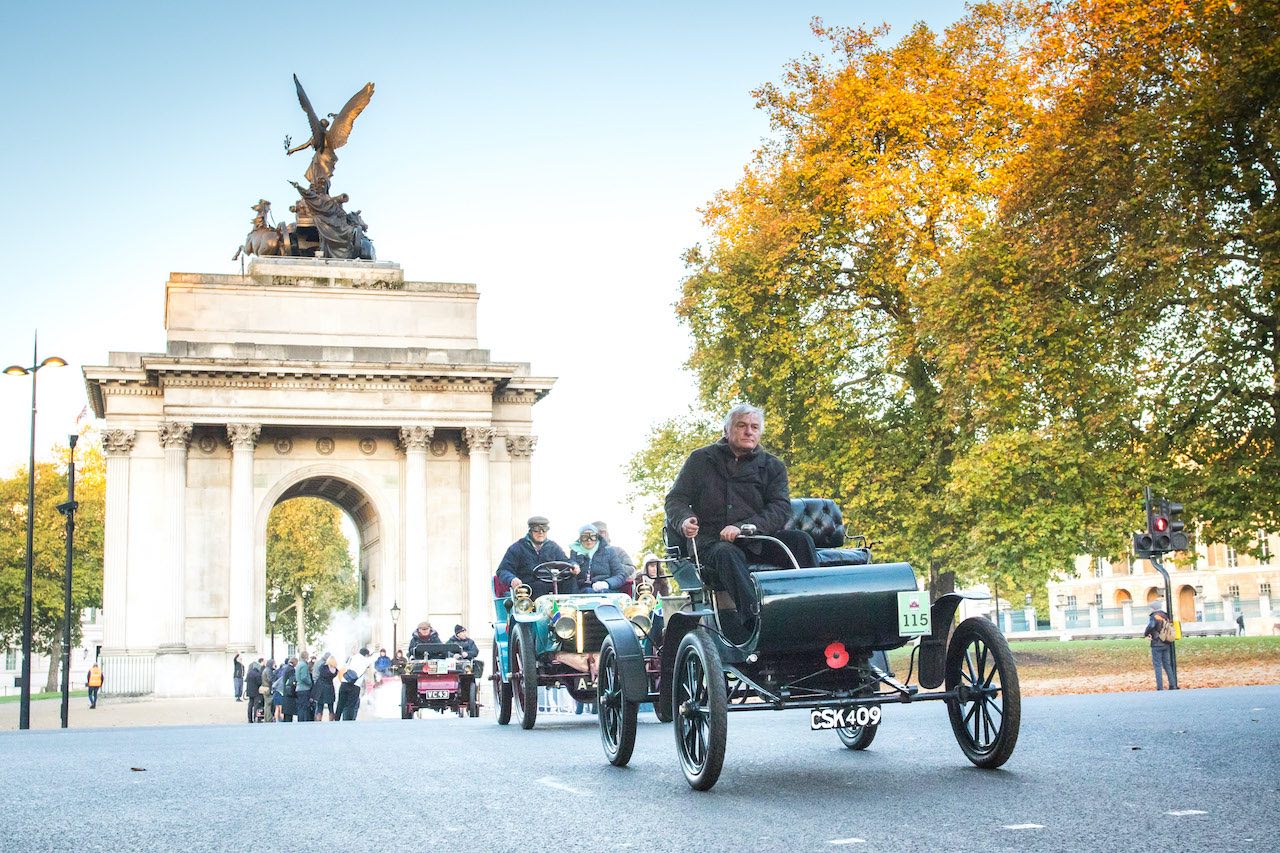 Paul picks up the story: "There are around 6 asthmatic horses residing within the powerhouse, with the ability to open up the exhaust baffles via a simple foot switch to liberate an additional small foal to assist you on the hills. Throttle is by your left hand, as is selecting either one of your versatile ratios. The right-hand pedal is a nod to what followed by being a braking system on the drivetrain itself, whereas what you might think would be the clutch – is actually reverse gear."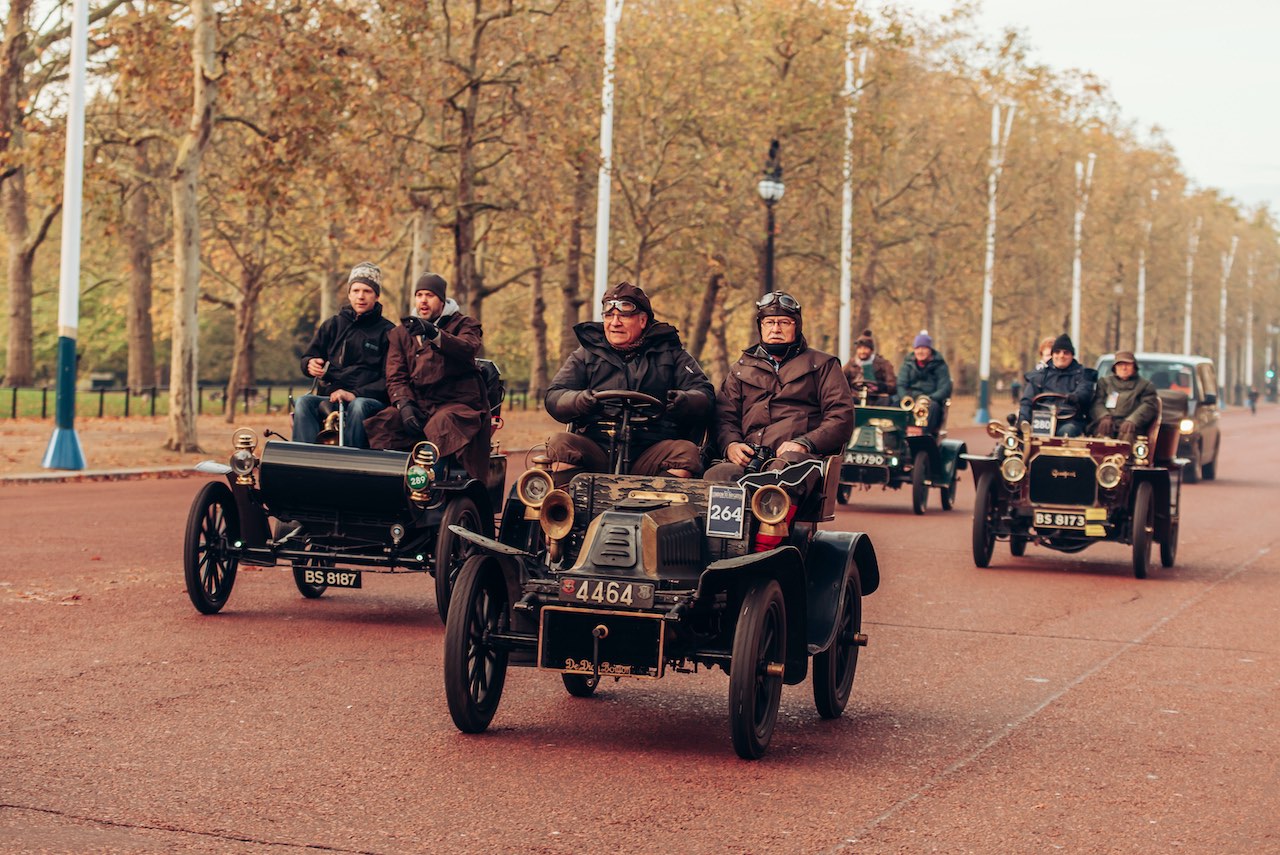 The route from London to Brighton largely follows the old A23 London to Brighton road, starting from London's Hyde Park and ending on the Brighton seafront. Taking in many twists and turns along the way, good steering is a must, but in 1903 things were a little different, as Paul found out.
"Although several manufacturers had already adopted the steering wheel by 1903, Knox clearly weren't having any of that new-fangled tomfoolery, instead opting for the tried-and-tested tiller system to effect steering movement."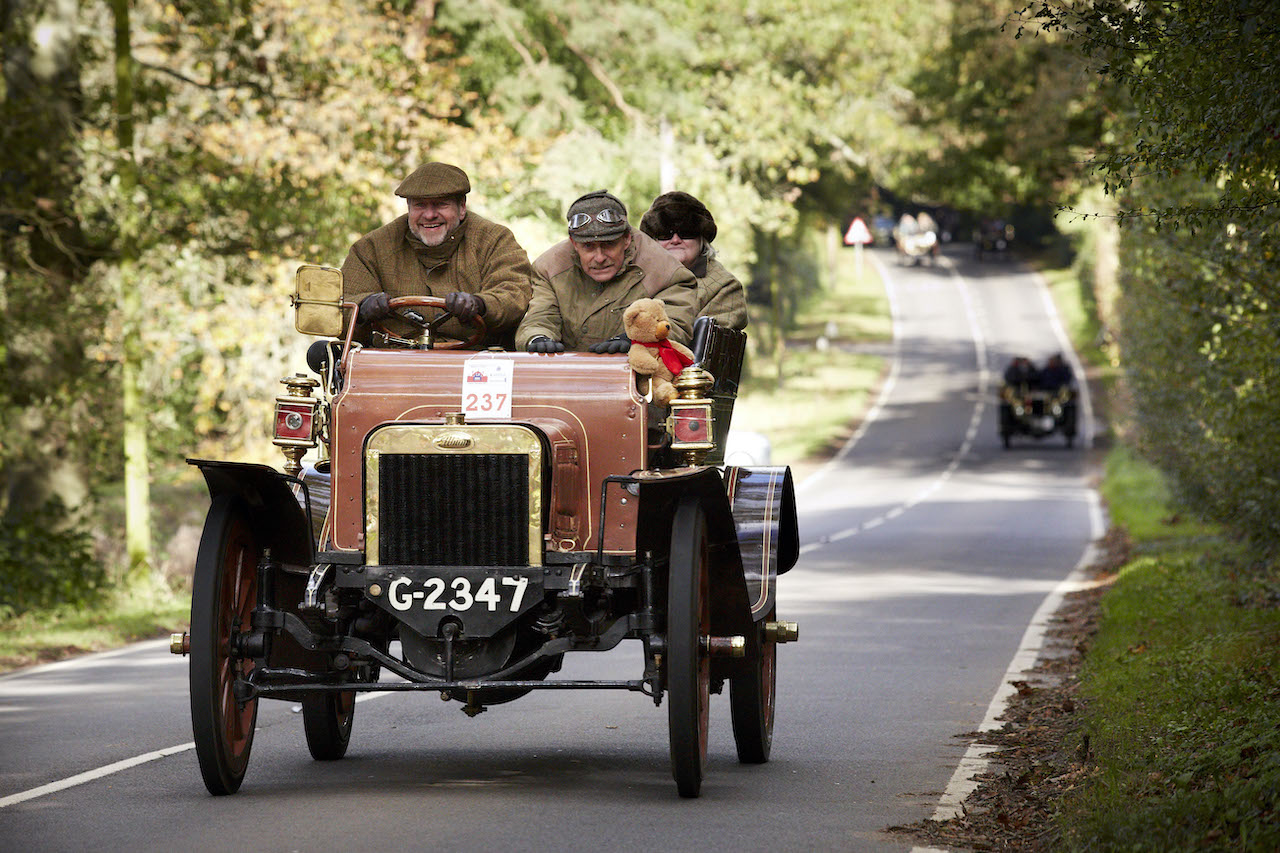 Paul will be joined by James Wood, Hagerty ambassador and racing driver, on the London to Brighton event. James has raced in many types of classic event from Goodwood Revival to the Monaco GP and is an MSA 'Grade A' driving tutor, too. James instructed Paul how to master the Knox within the private environment of Bicester Heritage circuit.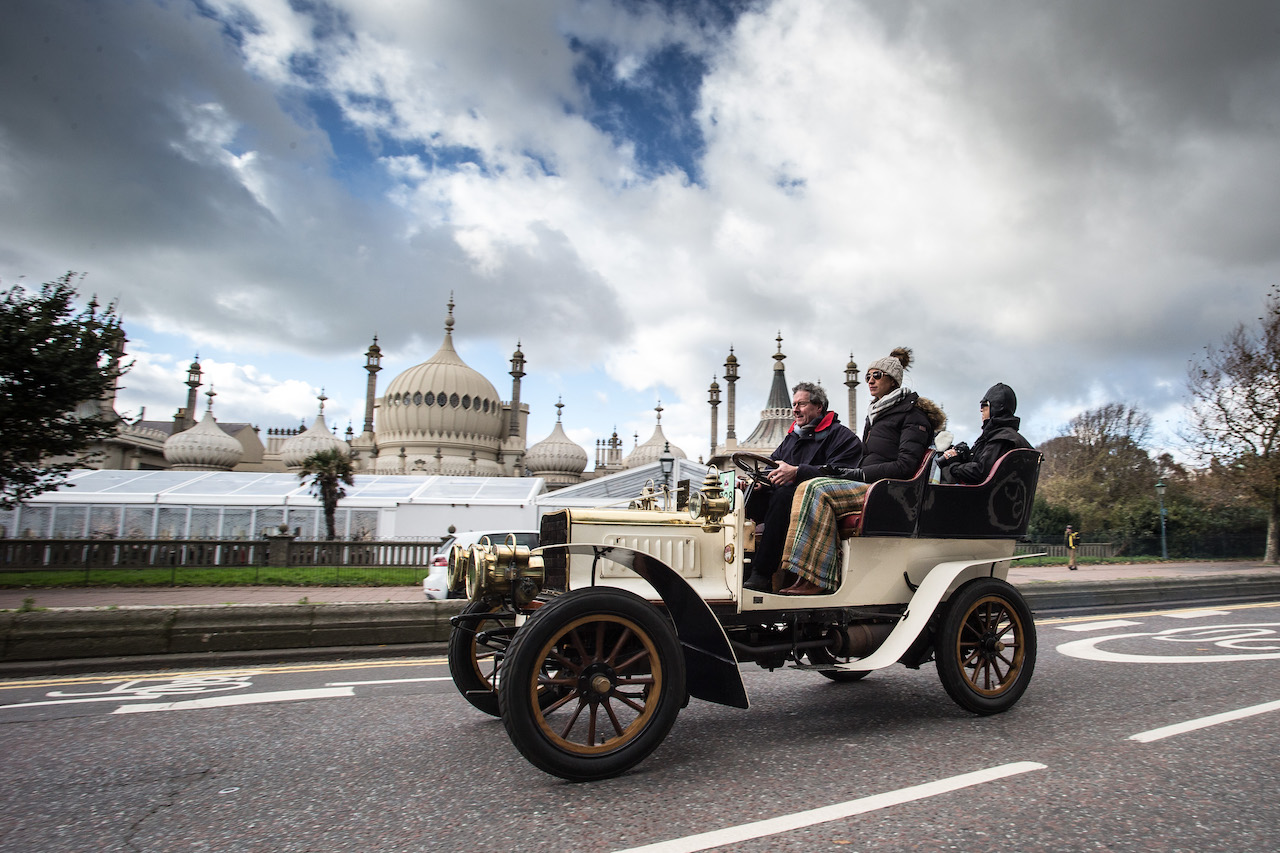 Paul concluded: "I'd expected the idiosyncrasies, I'd expected the noise, the lack of creature comforts and the carriage-quality ride, but I hadn't expected it to be so intuitive, so useable or so engaging."
The Knox will line up against hundreds of its chronological contemporaries early on Sunday 7th November for what will be a highly anticipated return of the London to Brighton Veteran Car Run.