Mike Brewer and Ant Anstead are back with another series of Wheeler Dealers. Once again the lads have lined up a superb mix of classics to fix up and sell on. Take to the Road sat down with Mike to have a nice natter about the cars in this latest series. Here's what Mike had to share…
The wheels keep on turning as they say and you and Ant have had another batch of automotive gems pass through the workshop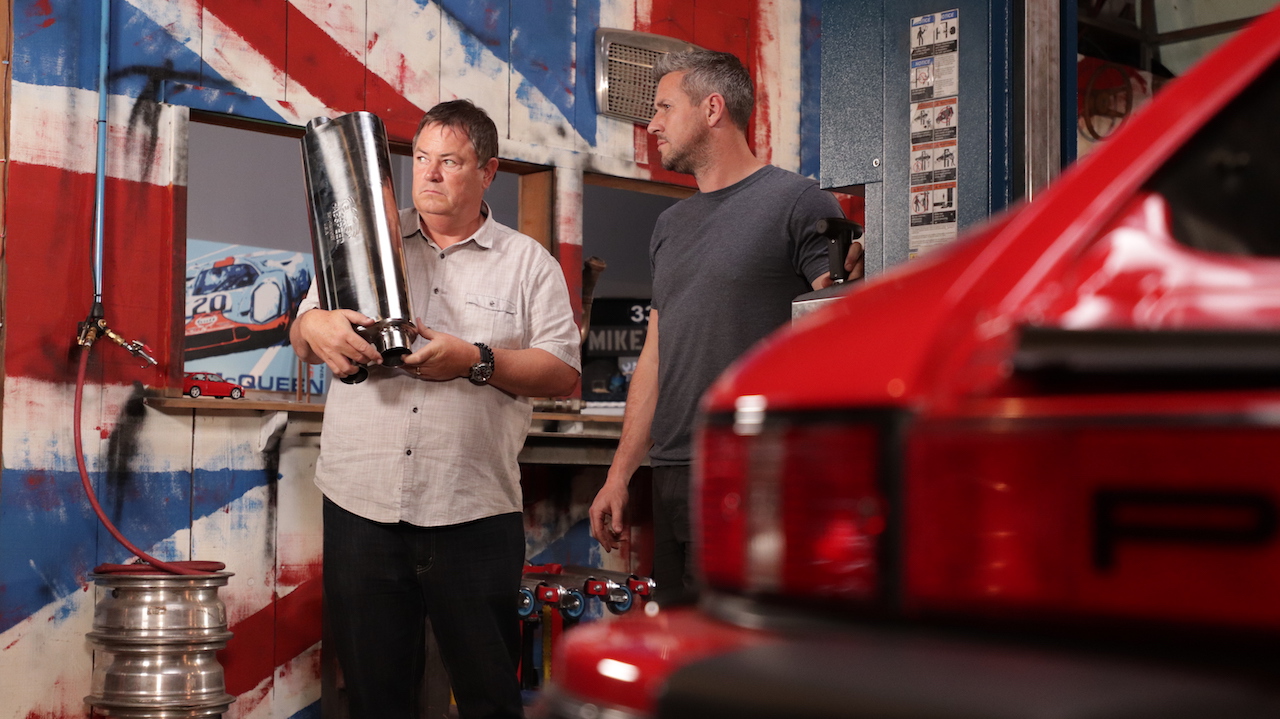 Mike – Well thank you very much! Its always tough you know when you are out in America and you are surrounded by the American car culture. I'm the only one in that whole sort of bubble of car TV shows that actively looks for stuff that nobody else is looking for. I'm out there finding these little European and Japanese gems. Its hard work but it is so rewarding.
The Fiat 124 Spider you bought was a real gem of an early example, free of the federalised rubber bumpers and ride height that spoiled the later models.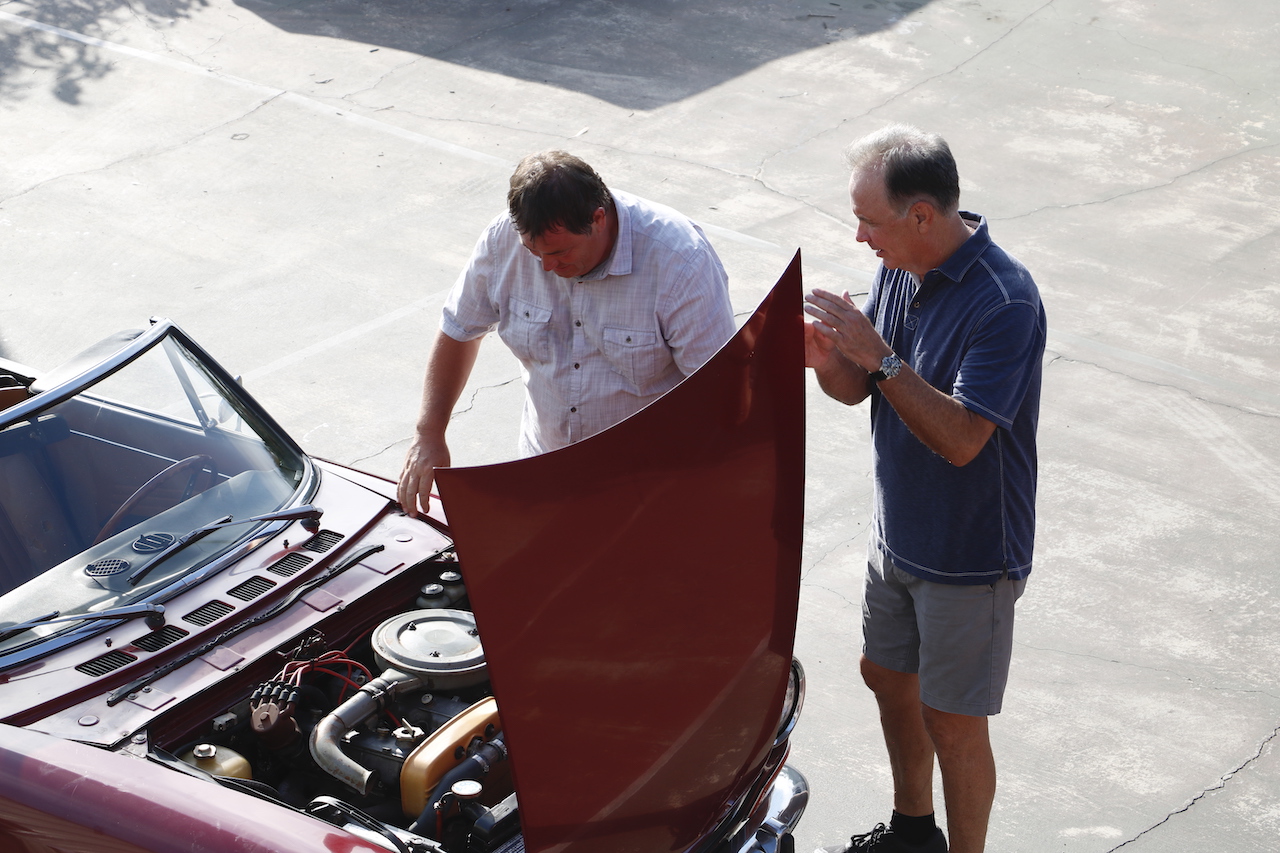 Mike – Yeah I managed to find a car that was completely unmolested! A complete survivor car and all original! Nobody had touched it and it had just been run and driven and enjoyed. Now in the world of classic cars at the moment originality is what pays, its what people want. So for me and Ant it was really really important that we retained as much of the originality of the car as possible. And because it was a survivor car I wanted it to remain that way. So one of the little tricks that we did which was brilliant to do was to fix the interior, which had been beaten by the Californian sun. Obviously if you put in a whole new interior you take away its originality. However I tracked down a new old stock set of seat covers, brand new in the box from 1972! So that helped keep its originality rather than going for a modern after market interior.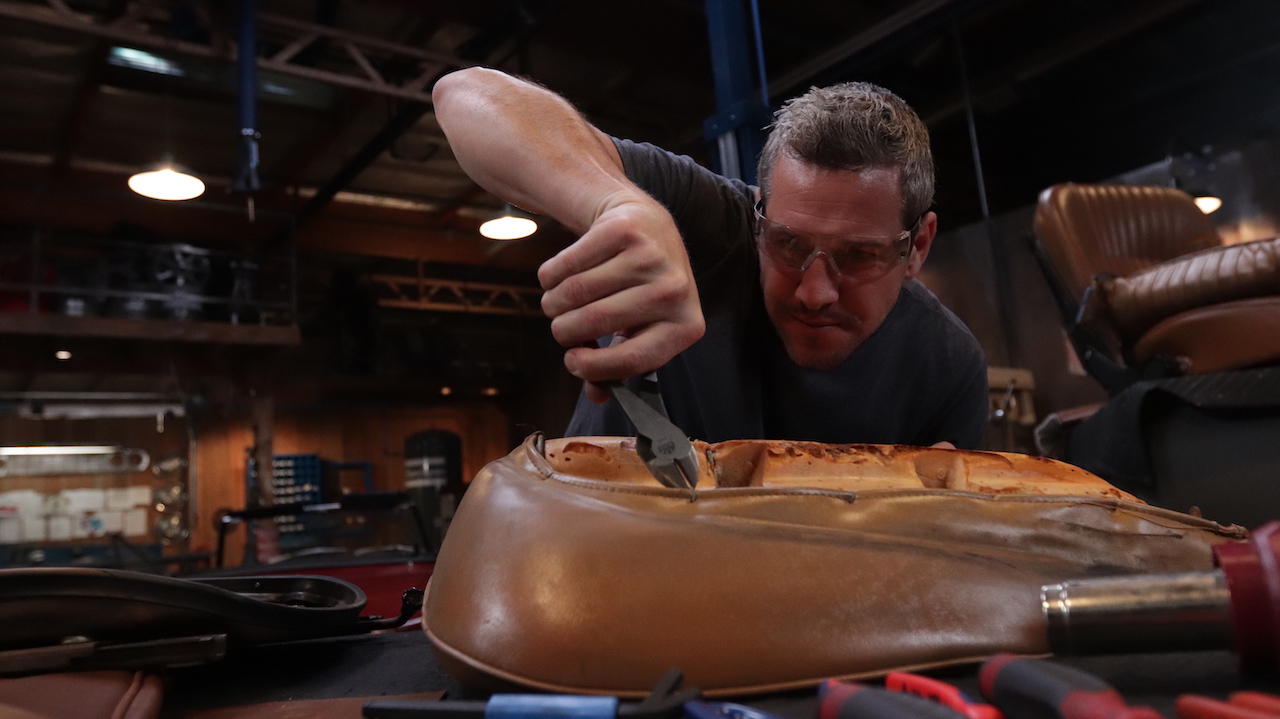 And the paintwork we had manipulated by Mel Craig who's our paint guy. He brought it back from 40 years of sunshine and he really saved it. And you know in between takes me and Ant were wondering if we could get a friend to buy it as we wanted to own it… it was that good! It was a wonderful little car and I'm really pleased to have it in the series.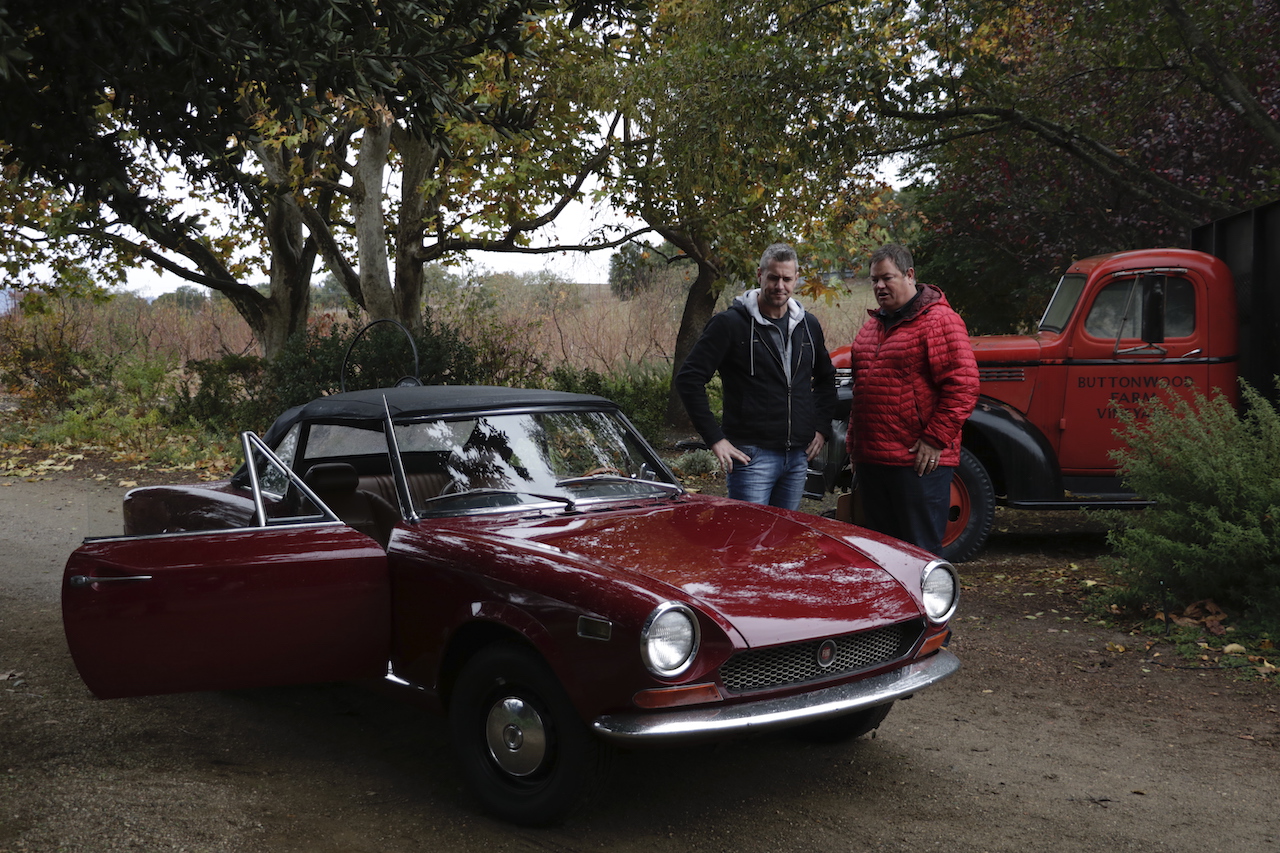 Do you think the classic car world needs to finally drop the Fix it again Tony or as we say in Ireland Fix it again Tomorrow when thinking of old Fiats?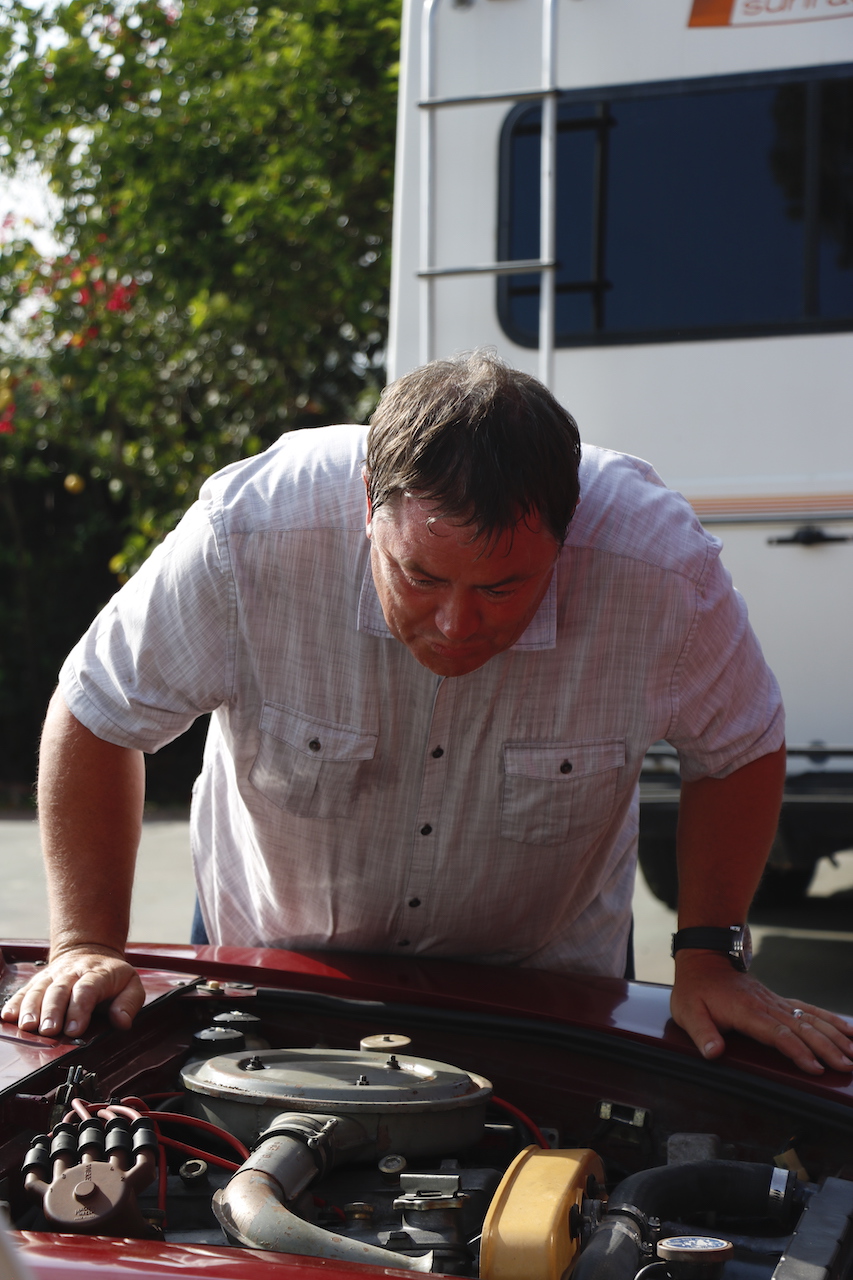 Mike – Yep! I think they do! I mean that representation of Fiats comes from the 1970s when they had a terrible reputation. The steel they were importing was coming from Russia and there was strikes at the factory. The steel sat at the docks so it rusted. When the strike was over they used that rusty steel to make the cars and they were so bad they were rusting on the show room floors when new. And those cars went all over the world. So that's where that reputation comes from. And I think it is fair to say that if there is a Fiat out there from that period that has survived it has probably been fixed and is sorted with new steel. So yeah the Fix it again Tony moniker needs to be put to bed really. It needs to go away!
One of the other purchases in this series is a 2004 BMW E46 M3. Cheap performance BMWs can often be a real problem child. Was this one a gamble?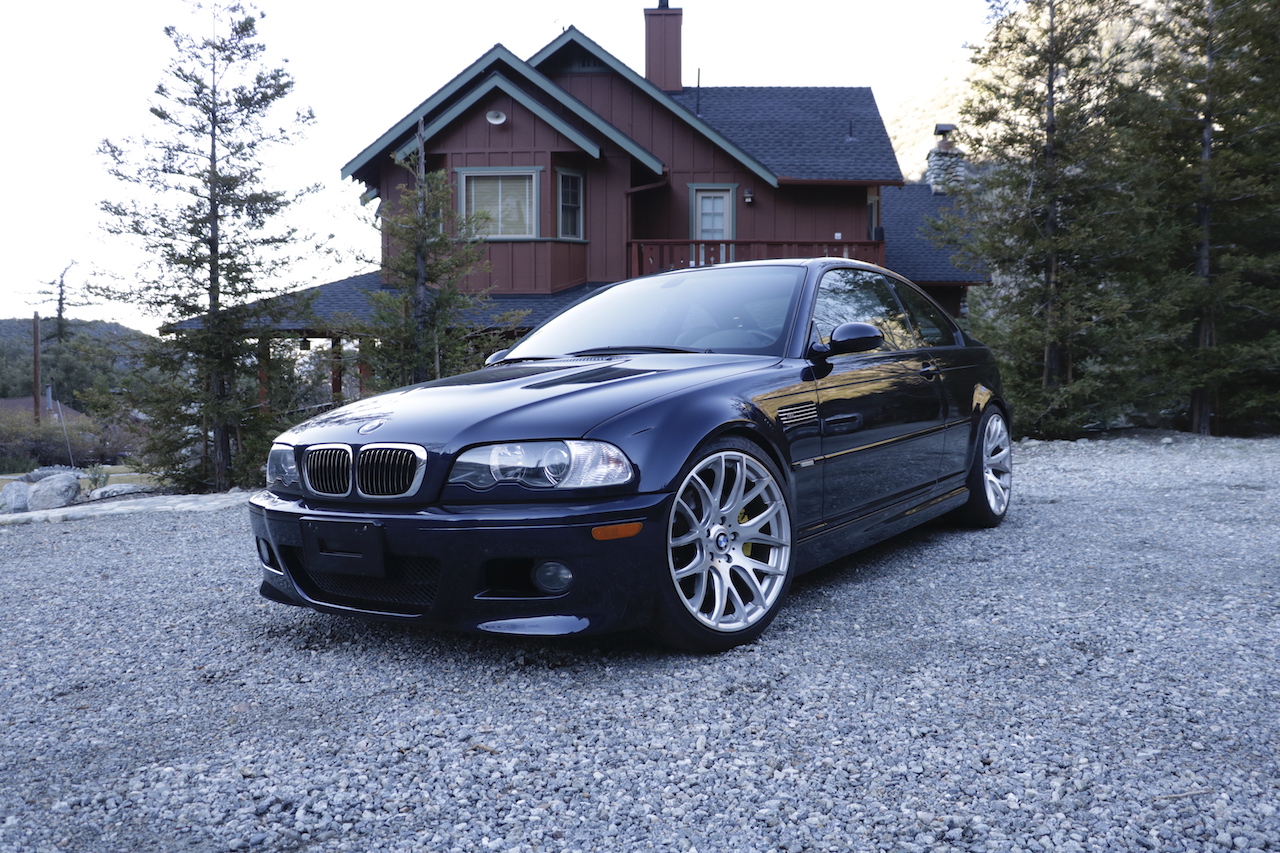 Mike – Yeah it really was because it had a suspect gearbox. Before I went and bought this car, I know a lot about the E46 M3. They are one of the best drivers cars ever produced by BMW. Still today it is an amazing car to drive. And I would say it actually outperforms in terms of characteristics and handling a more modern M4 and we're talking about a car that's decades old. The Achilles heal of the E46 was that a lot of people bought them with optional SMG gearbox. There was a collaboration with Williams at the time and it was the must have toy. Basically with the SMG box, when you pull the lever there is a series of actuators and levers that go down to a pump. The pump engages and depresses the clutch and the gear and it releases the clutch. Over time those pumps get really tired and the SMG gets really sloppy.
So I went out looking for that particular car with that exact problem. Because I wanted to show the audience that underneath all that SMG stuff is a 6 speed manual gearbox! It's just missing a gearstick and a clutch peddle! So you can do a conversion and actually put that stuff back in the car. Btw to replace the pump its $4,000/£3,500 from BMW and I found a company to make one for $2,000/£1,500. So rather than spend all that money on an OEM pump I spent it on a remap and an adaption to the bell housing. Ant put in the manual gearbox mods and by doing that we increased the value of the car by 20%! Because it is a manual. And Ant loves that kind of stuff, experimenting and the technical challenges of putting something in there wasn't there before. So this BMW M3 will be a big talking point for sure! Like the 3rd wing we put on the Cosworth!
Speaking of Fords us Euro car fans will be happy to see a Ford Sierra XR4Ti in the garage. Or as the Americans call it the Merkur XR4Ti. Have you gotten used to that name yet?
Mike – No I haven't! You know to me it sounds like some kind of washing powder ha ha! The name actually came from the board of Ford because they couldn't use Sierra in the US, as the GMC Sierra pickup already had that name. They didn't want to call it Lincoln so they came up with a more sexy name for that which was in German, which is Merkur. So that's how they came up with it. But not to take away from the car, this particular car I got for the show actually had a competition shell.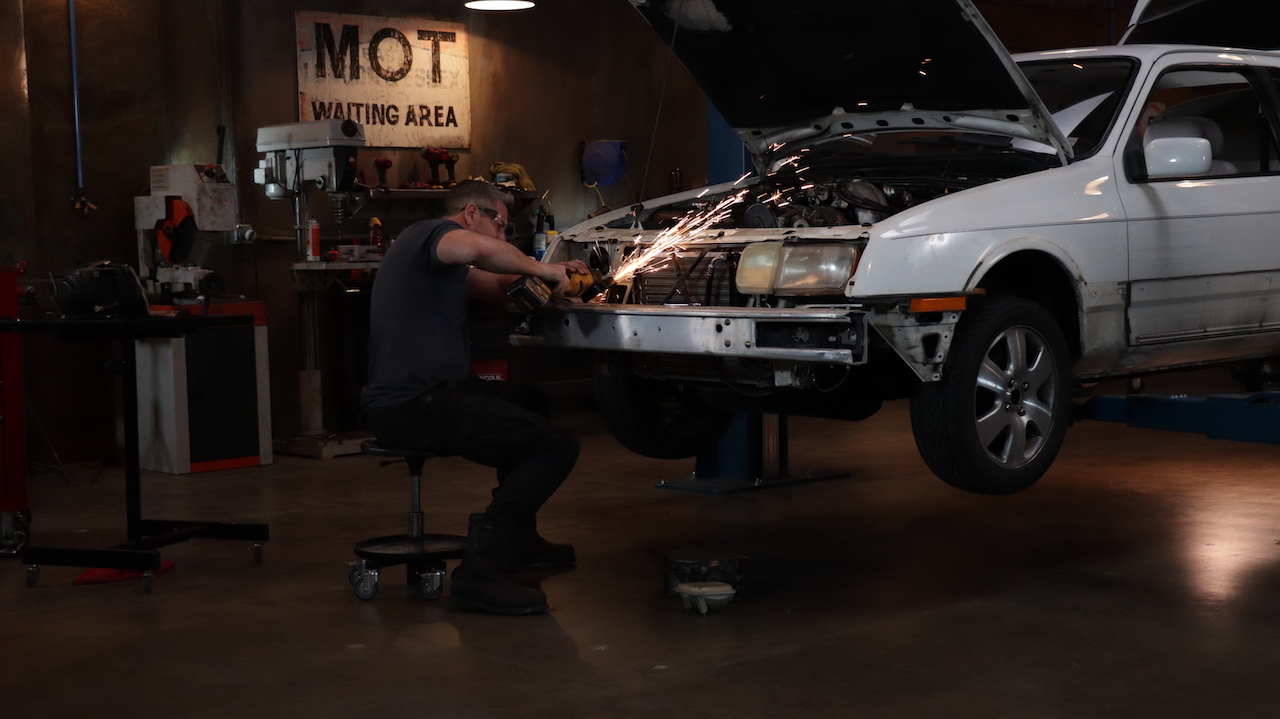 I actually do say in the episode that I think the US got the better version of the XR4. Because instead of the 2.8ltr Euro spec engine they got a 2.3ltr turbocharged unit. Because its smaller its lighter and because of that, the Merkur actually felt more like a Cosworth to drive. So I just think America got a better car which is unusual when it comes to European based and designed cars. But I was delighted to find this one and Ant went and restyled it into a European look XR4 for the US market. It turned out a really brilliant car! My only regret is that I didn't ship it to the UK and market it here as the competition body shell was worth between £20,000 – £25,000 alone! But I was stilled delighted that I managed to get one on the show!
We've got two iconic 4x4s to look forward too in this series. The legendary Ford Bronco and the equally legendary Toyota Landcruiser. Which one would you have in your own garage if you had to choose?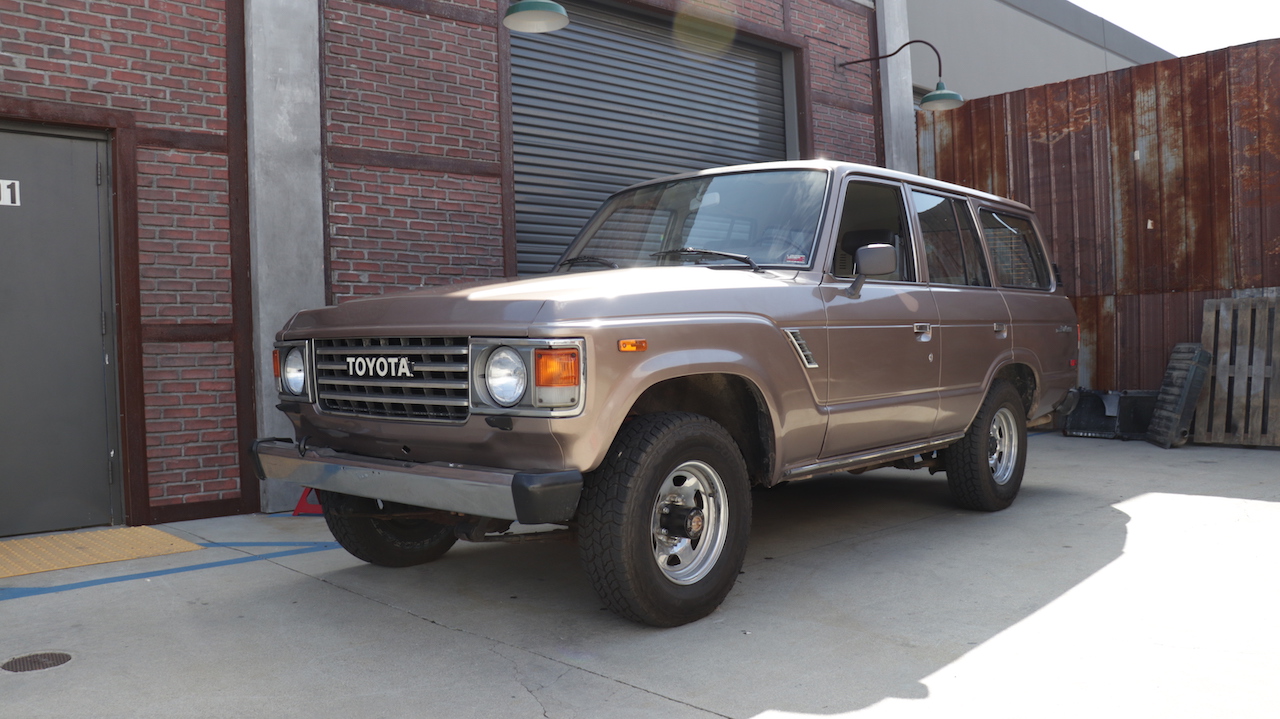 Mike – Great question Niall! The Toyota Landcruiser is a ship in the desert. It is a very enduring and amazing 4×4. No matter where you land in the world, where ever you go, you'll always find a Toyota Land Cruiser pounding around. It will just be the most reliable, get you there vehicle and you can just throw so much inside it and on top of it. And you can basically just go anywhere in one. So for me it wins!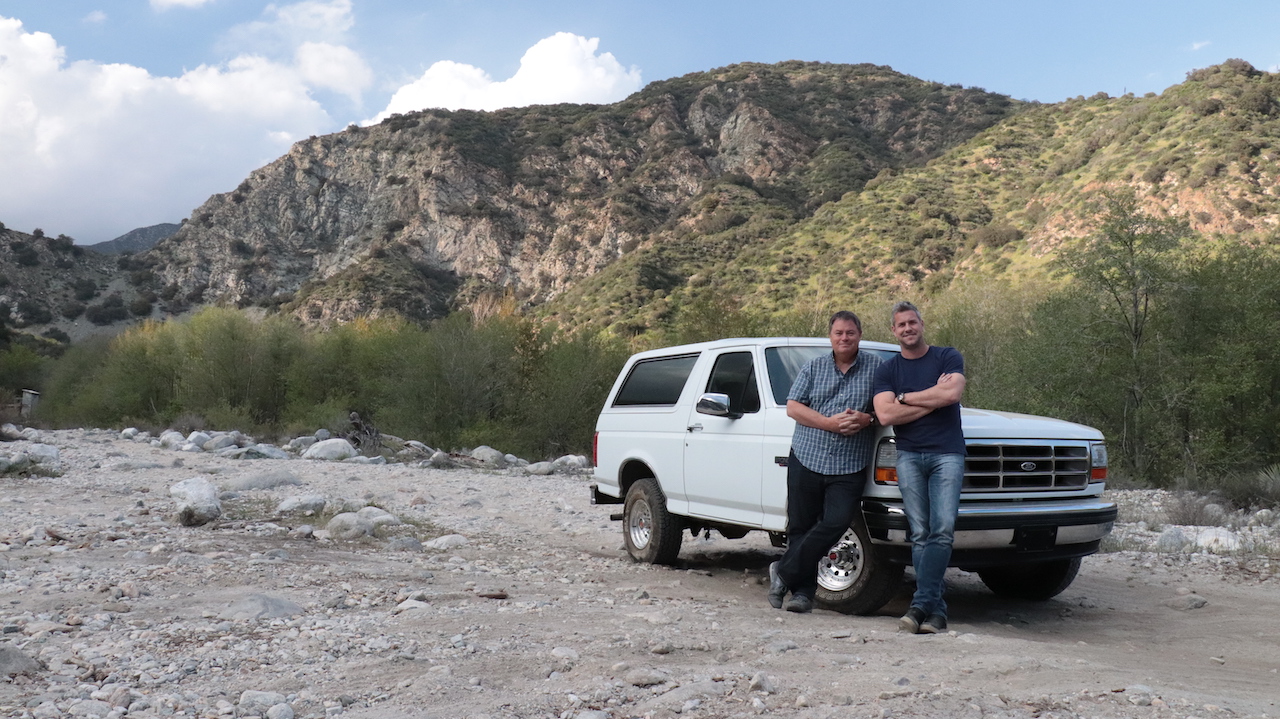 But I couldn't go through this series without taking on a Ford Brono and the reason I picked this one was because of the yeah of the model. It was the 5th Generation which is the early 1990s car… the car made infamous by OJ Simpson! Because of that one moment in American history, that car is an icon! That car was made famous because of that police chase and it that hadn't have happened, the 5th gen Bronco would otherwise would have just faded away. So when one popped up that was almost in museum condition, I just had to have it! Just for that story alone. But because the Land Cruiser was so successful all over the world, its the one for me.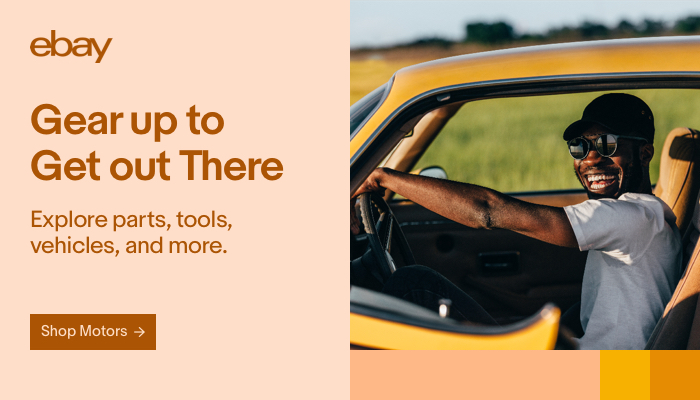 The 1973 Toyota Celica ST is a classic example of the Japanese taking on the American market and using American muscle cars as inspiration. And what a cracking design it was. You rescued a lemon car from potential oblivion.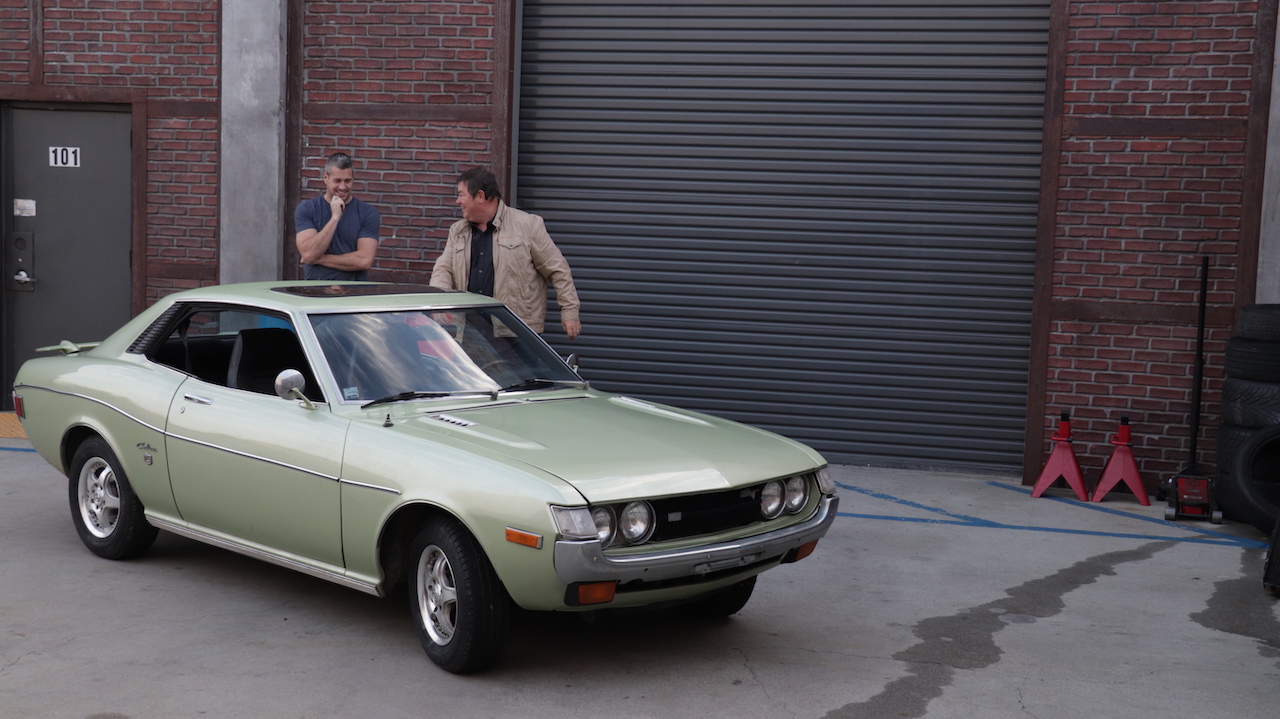 Mike – That car was on its way to becoming soup cans. It really was! And you know where I live in California, there's just cars parked on the streets everywhere because on people's driveways there's usually a classic car. And I just happened to drive by one day and spotted that Celica and I took down the phone number. When I went back to look at it I didn't really know how bad it really was, but when I got there with the film crew I kinda had a choice to make. A simple one in the end… either I buy it or I don't. If I don't we've wasted a day but if I do I have a chance to save it. And I knew as soon as I drove it that we'd have to change the engine.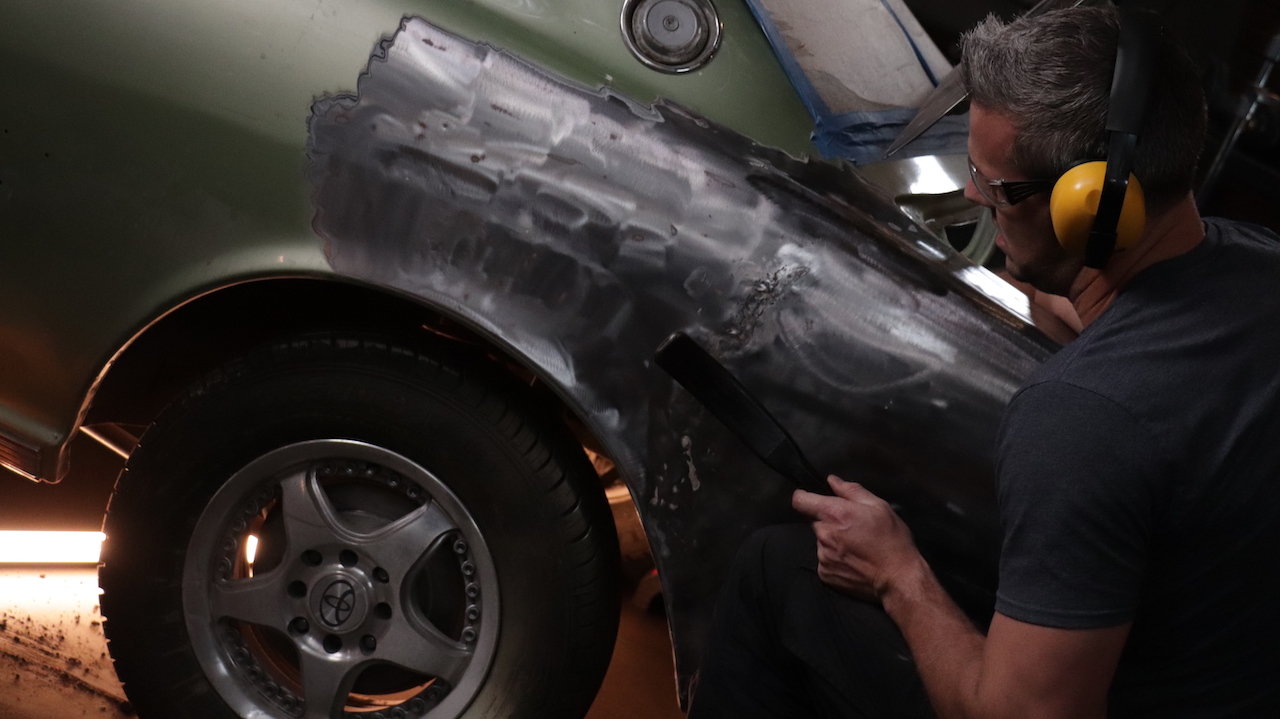 But I'm so pleased we did as the Beams engine from the Lexus IS 200 just went right in. It really did! It fitted snugly and really well too. And you know at the end, Wheeler Dealers don't often hotrod cars, its not what we do. But the only way to rescue this one was to hotrod it and it turned into a wicked little Toyota Celica. And its out there being enjoyed by its new owner and it will do for decades to come.
Hows Frankie your 1964 Mini Cooper S restoration coming along? It looked a sweet little car at the NEC last year.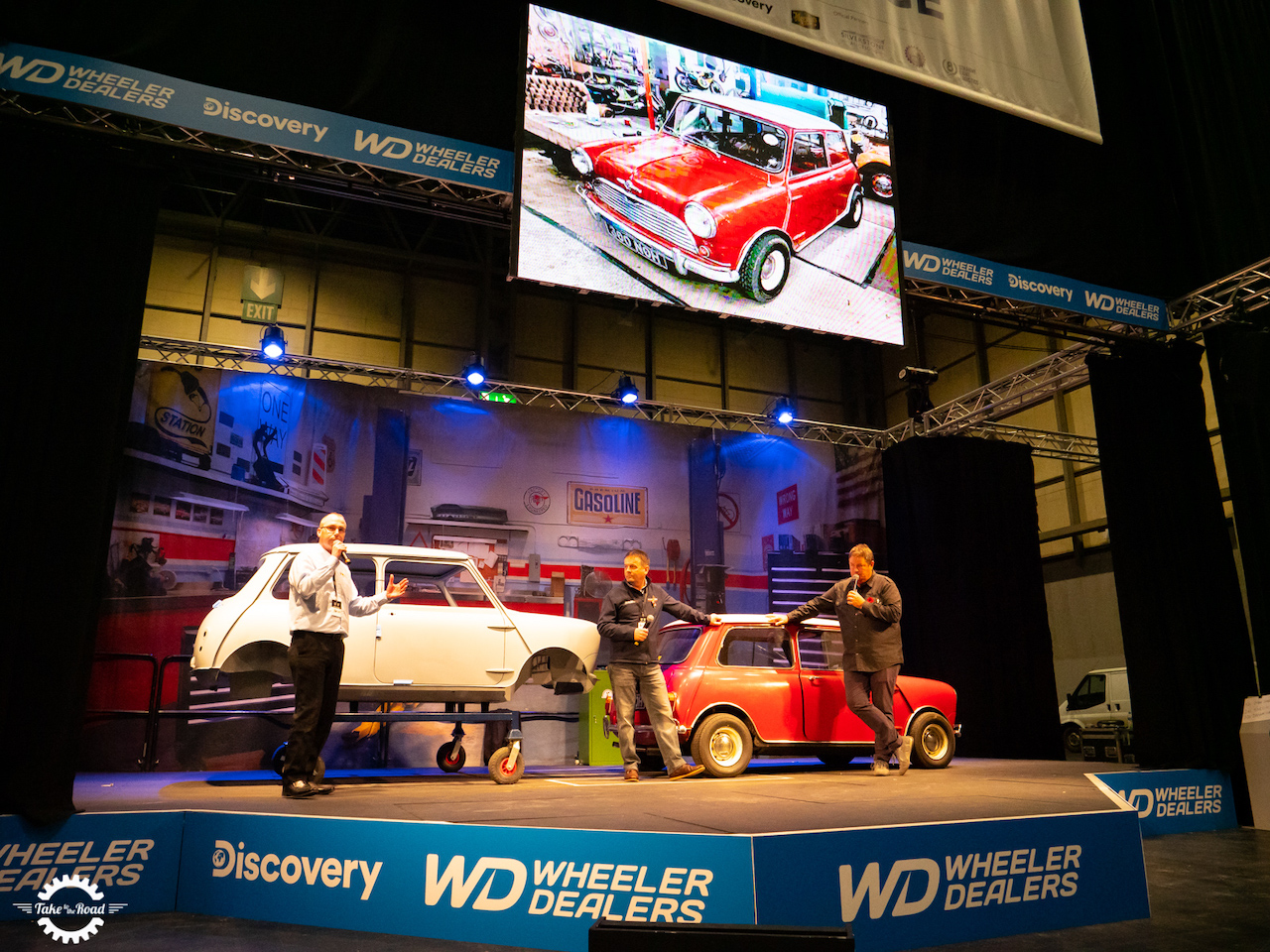 Mike – You know I have just popped back to the UK and I am so excited to see my Mini! We've got the new shell now from British Motor Heritage, which will be the correct one as it had the wrong shell on it when I bought it, all made on the original jigs from 1959. The car is in the paint shop as we speak and it is going back to its original colour which is almond over white. And yeah I'm so excited by little Frankie! Its an honour as well as I have always dreamed of owning a 1964 Mini Cooper S, its a little treasure! And I can't wait to bring it up on stage at the NEC in November later this year on the Discovery stage and present it again to the audience… its going to be a 2020, 1964 Mini Cooper S! Its going to be a brilliant moment for me!
Ant welcomed a new bundle of joy last year. Has Wheeler Dealers had to look at more practical cars that take baby chairs? And has Uncle Mike been helping with the baby sitting?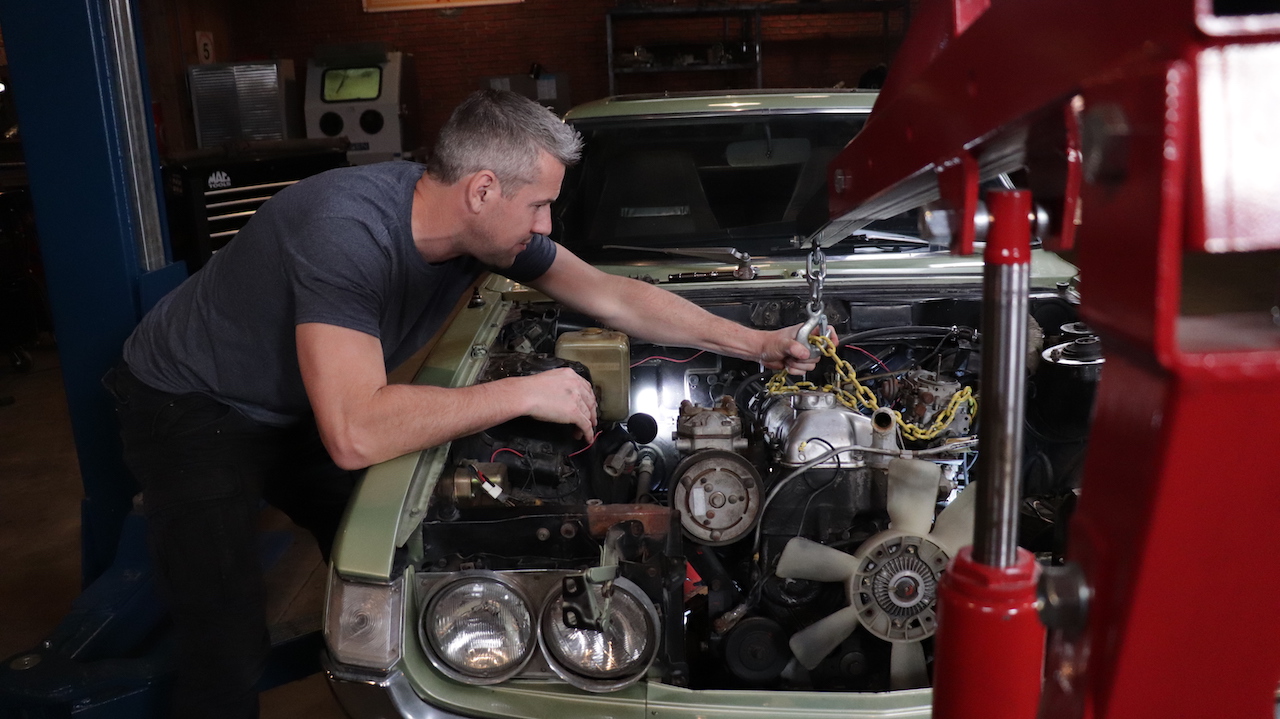 Mike – Actually Godfather Mike! Ha ha I have not been helping with the baby sitting as Ant lives in this amazing world with lots of nannies around helping out… its all very Orange County! But funny enough Ant has never mentioned he wanted to buy a more practical car. In his personal collection he has a single seater racing car, a 2 door Mustang Coupe and a 1962 Porsche 356… so yeah there's nothing practical about them really!
The final episode is all about your Porsche 911 SC. That car means a lot to you. How did it feel to have your own car on screen?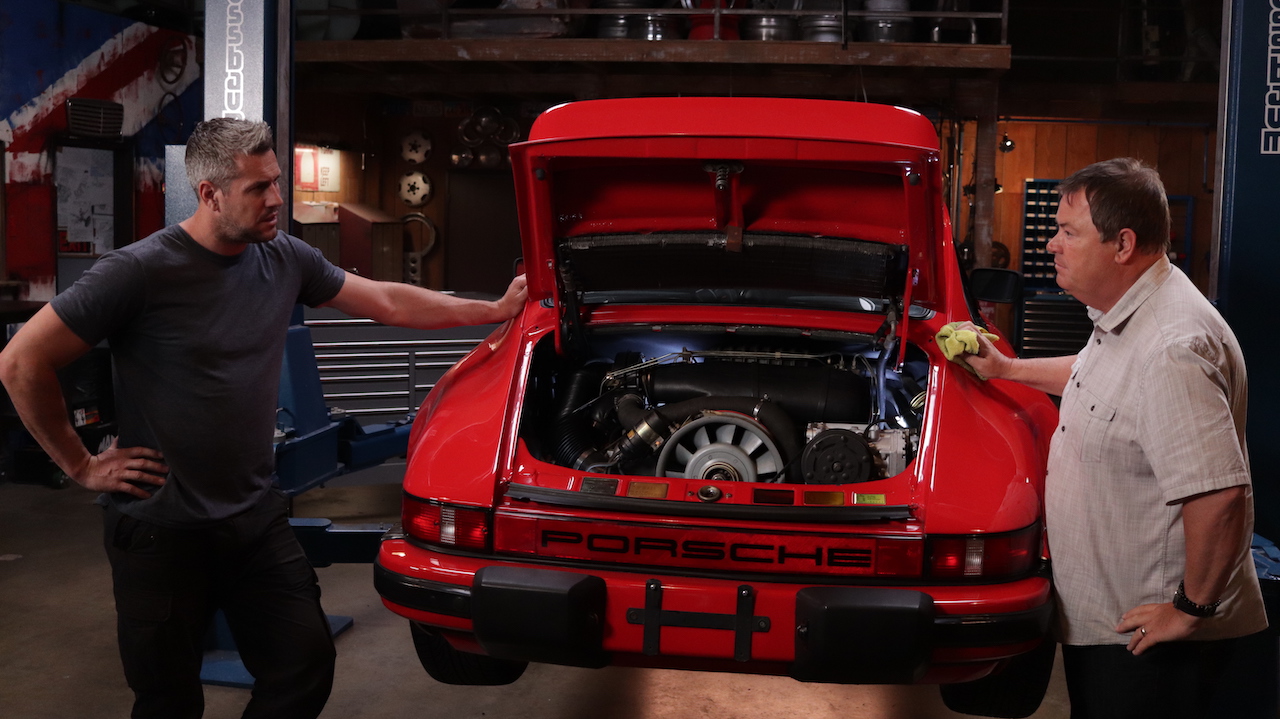 Mike – Yeah it was brilliant! This is usually a best of episode with outtakes and in the past we've re-visited the builds etc. But this time we wanted to do something a bit different and have a car in the workshop and relate it back to jobs that we did. So we put my Porsche 911 in it as it need a few jobs and it needed a new exhaust… plus I know this mechanic that can do it for me hee hee! But yeah it was just a great car to talk about really, having a sorted 1982 911 SC in the studio to just have a look at and for the audience to enjoy… yeah its a stunning piece of kit and it was an absolute delight to put that on Wheeler Dealers!
Mike Brewer was talking to Niall Julian

The Brand New Series of Wheeler Dealers starts tonight at 9pm on Discovery Channel