Nottingham-based petrolhead Simon Wright has launched Limited100, an online store selling a range of made to order limited run automotive prints, with a core purpose of supporting independent automotive photographers.
With just over one million of the UK's self-employed workers (22%) at risk of being affected by lockdown, and motoring events cancelled throughout the pandemic outbreak, independent automotive photographers have been hit particularly hard. As a result many are having to diversify and introduce new digital channels to generate an income. Which is where the new online store Limited100 has stepped in to help.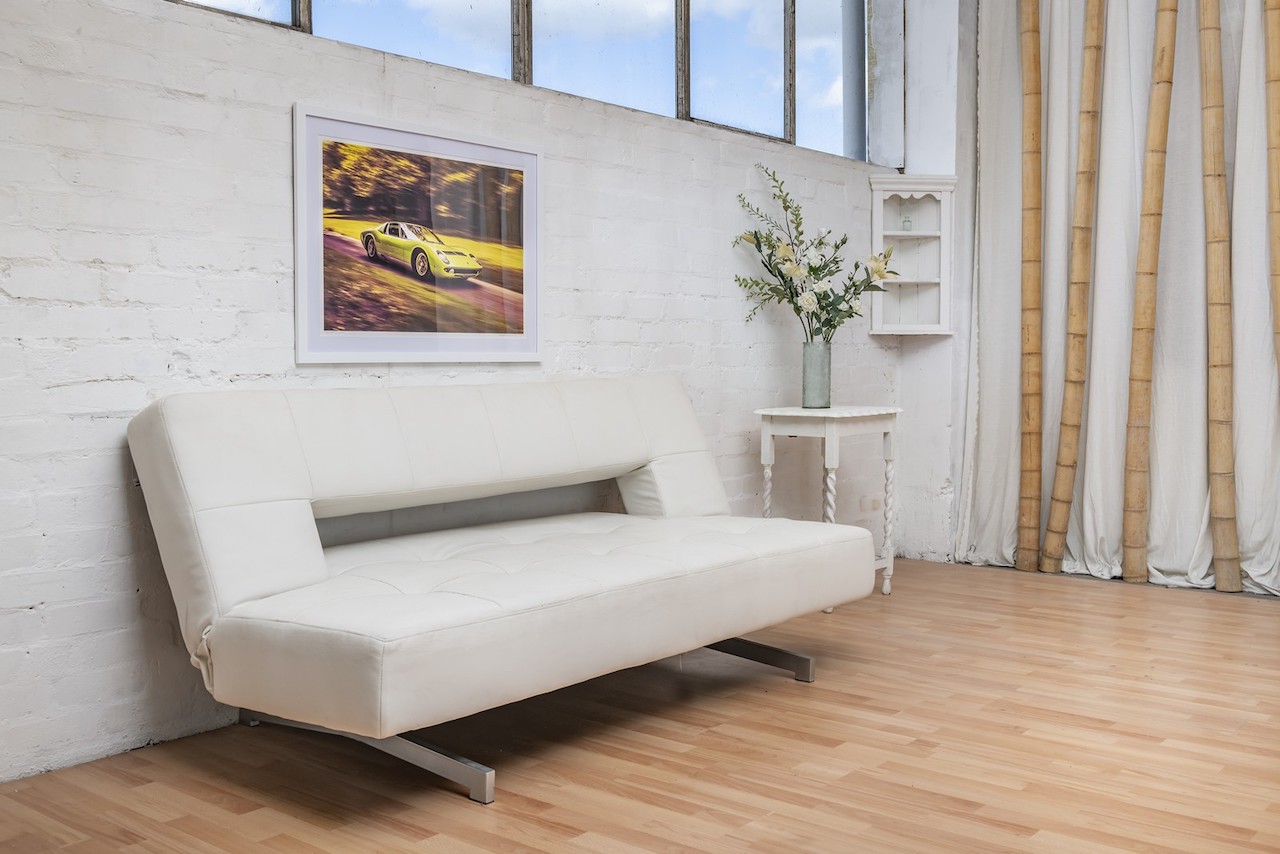 An avid car enthusiast, Simon was looking for some automotive art for his first home and happened upon Paul Ward, who has been a professional photographer for over twenty years and recently won his category at the British Photography Awards 2020.
Simon added: "Paul's passion for cars started when he bought his first Austin Mini almost 30 years ago and ever since then he has been obsessed with both classic cars and modern supercars. So as an image-maker, it's not surprising that automobile photography has become a passion of his too."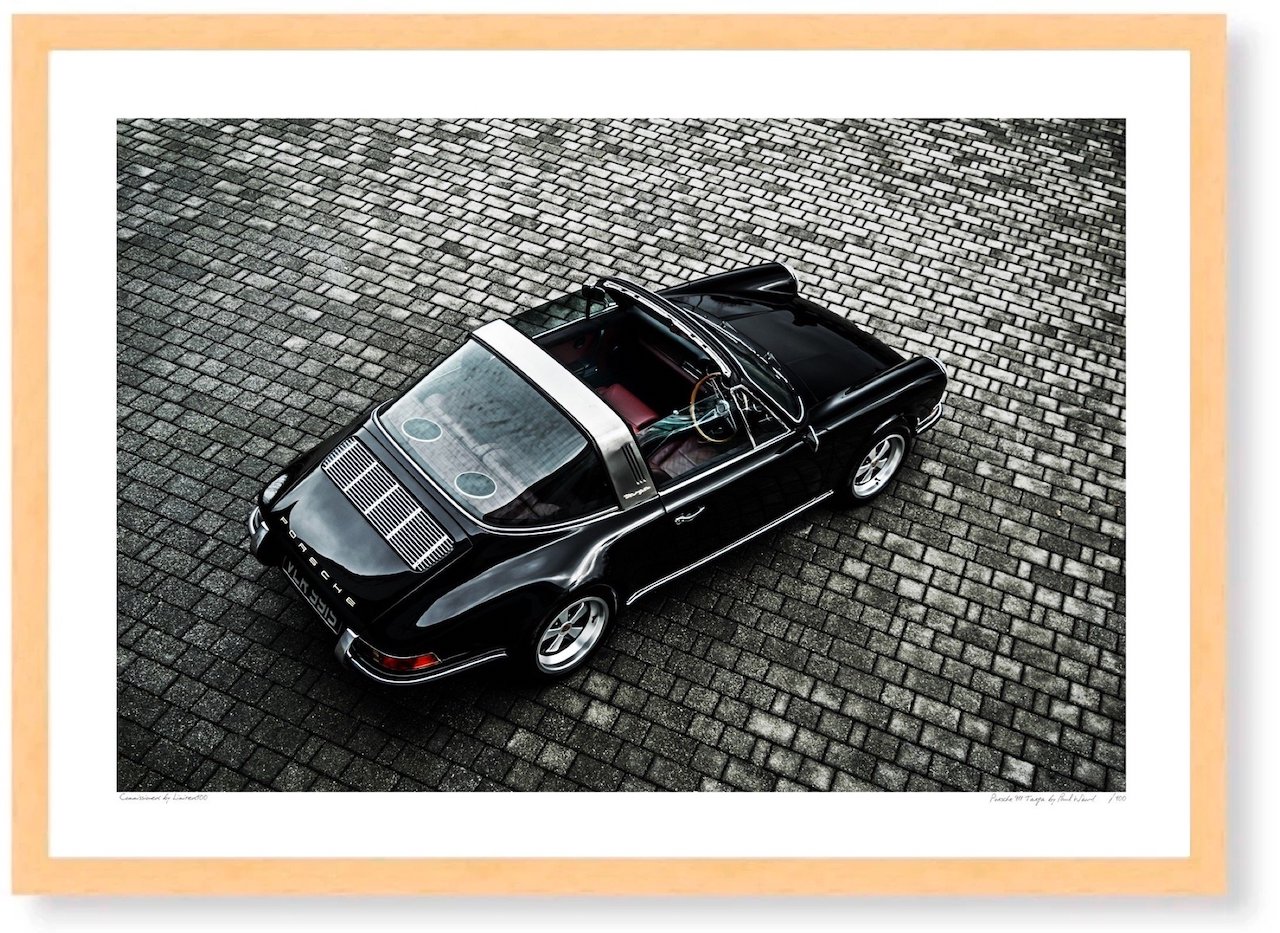 In the early days of lockdown, Simon hatched a plan to capitalise on the UK's 6 million car enthusiasts and £13.5bn homewares market, developing an e-commerce website that sells photographic art of some of the world's most iconic cars at the latest at prestigious events such as the Lamborghini Miura at Prescott Hill Climb.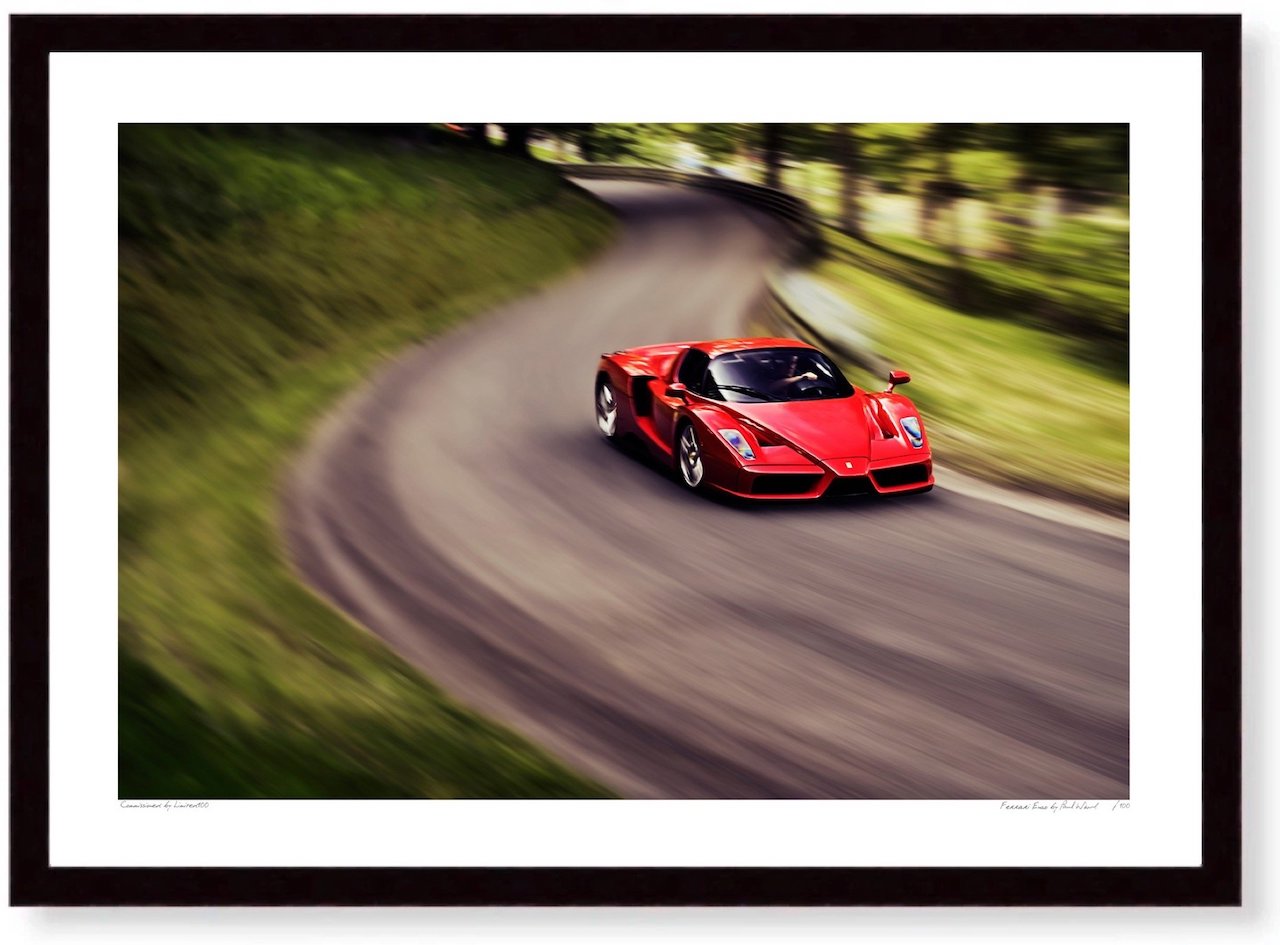 Simon continued: "At Limited100 our mission is to become and be recognised as the world's number one destination for exclusive automotive wall art. We offer car enthusiasts a choice of limited runs on a variety of vintage supercar, classic race car and modern hypercar photography in their perfect print format. So far, we have had great feedback from various established businesses in the automotive sector and recently partnered with Footman James, the UK's leading classic car insurance company."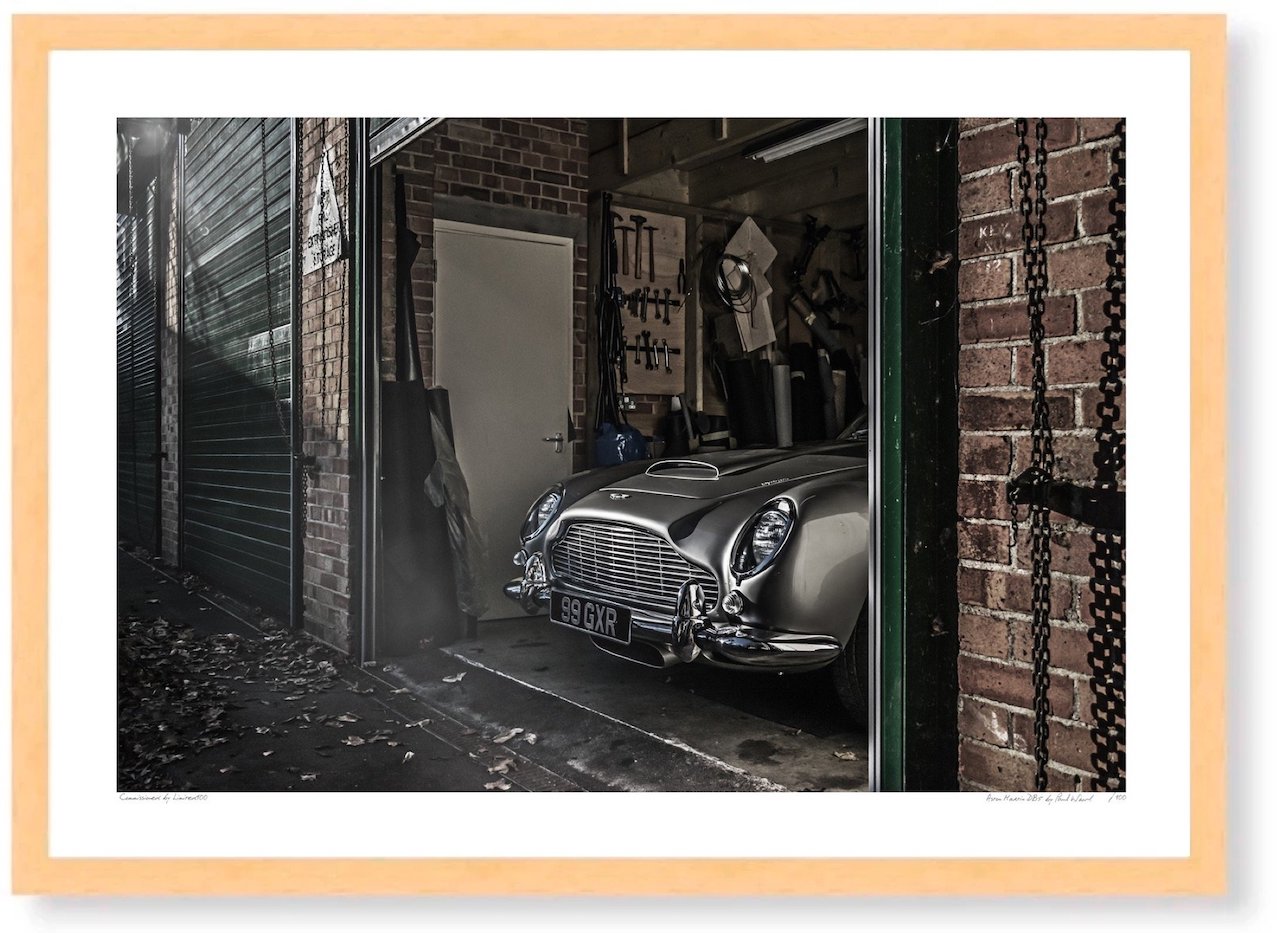 "We work exclusively with highly-skilled, award-winning photographers such as Paul to bring car enthusiasts the most striking automotive images imaginable. Our core purpose is to support independent automotive photographers and showcase what they can offer. Like all luxury products, there should be no compromise and our framed, canvas and aluminium prints are handcrafted in Nottingham with sustainability a key priority."
"Cars are an extension of a petrolhead's personality and Limited100 gives the avid petrolhead a way to get their hands on something collectible, and that will look great in their home, office, garage or 'man cave' for decades."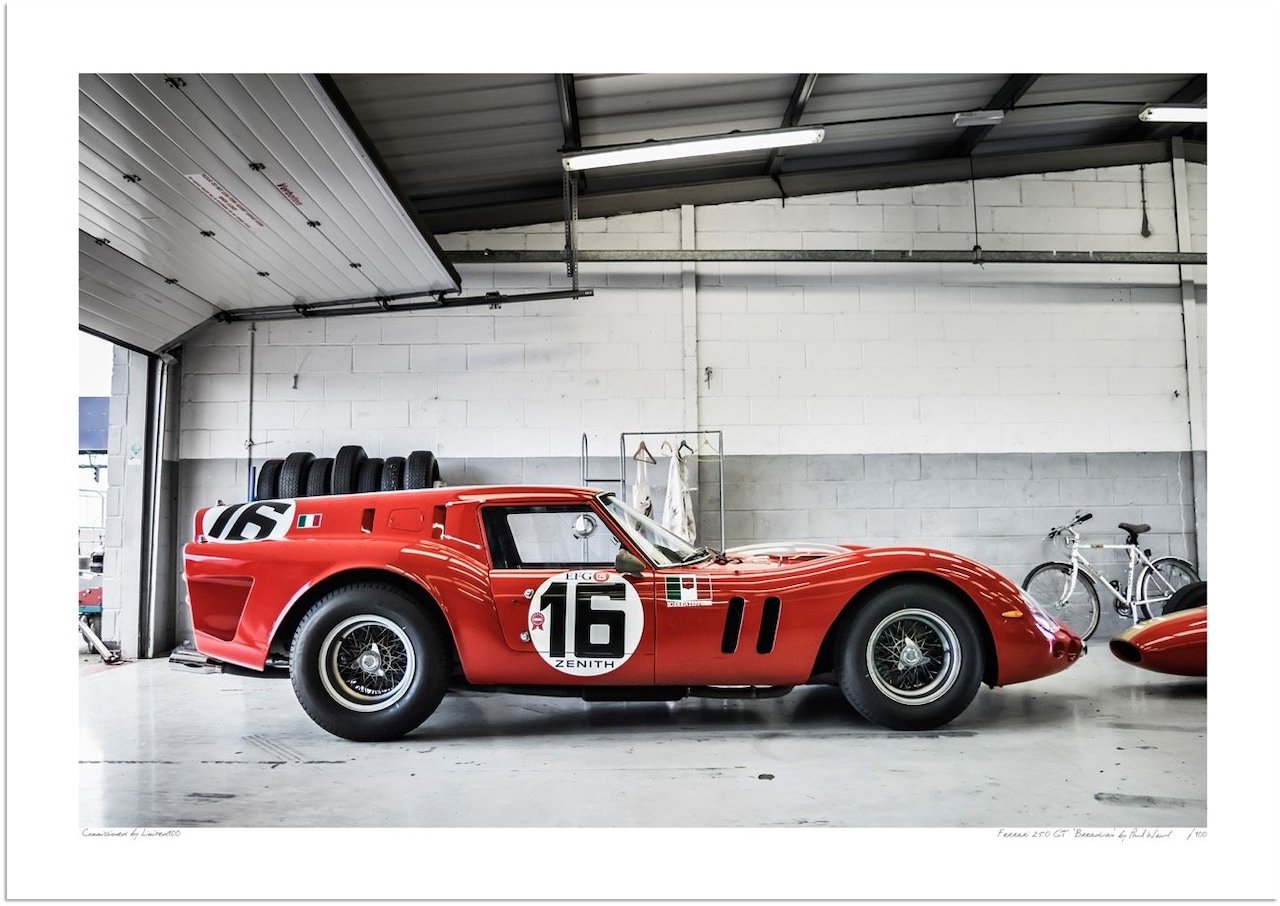 The car photography on Limited100 is impressive and there are wide selection of prints to satisfy the tastes of discerning petrolheads, with a carefully curated collection of images from iconic vintage to classic, modern classic and supercars of the modern era. Each photograph is limited to 100 prints (hence the name) and are handmade and printed in the UK to very high standards. Plus each print comes with a signed and numbered certificate of authenticity.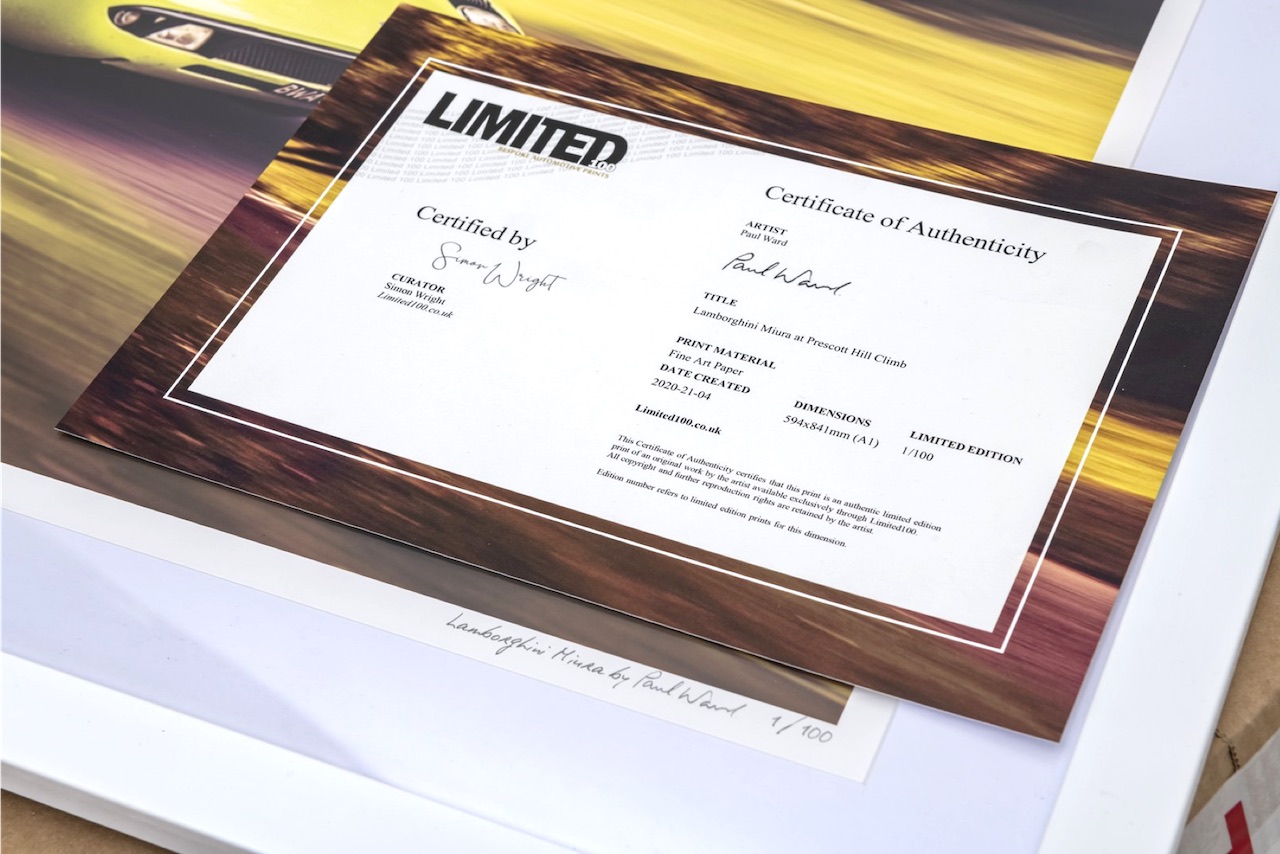 The other good news is that Take to the Road will be supplying some exclusive photographs to the Limited100 collection, so stay tuned for updates. If you are looking for high quality car art to decorate your home or car garage, then check out Simon's website.
This is a Take to the Road Collaborated Post