Sir Chris Hoy, MBE and Great Britain's joint-most successful Olympic athlete of all time, is staring in MotorTrend's brand new six-part series, Dream Jobs with Chris Hoy, which is debuting this Friday. In this new show motorsport fans get to follow Chris as he pushes himself to the max as he attempts to master some of the toughest and most exhilarating motoring disciplines in the world. These include World Rallycross, Monster Trucks, Ken Block's Gymkhana Grid, Formula E, Drifting and circuit racing in a Porsche 911 GT2 RS Clubsport. Take to the Road chats exclusively to the six gold medal winning cyclist about his new show and his passion for motorsport since he retired from professional cycling in 2013.
When did you love for motorsport first arise? Was it something that was always there in the back of your mind during your cycling career?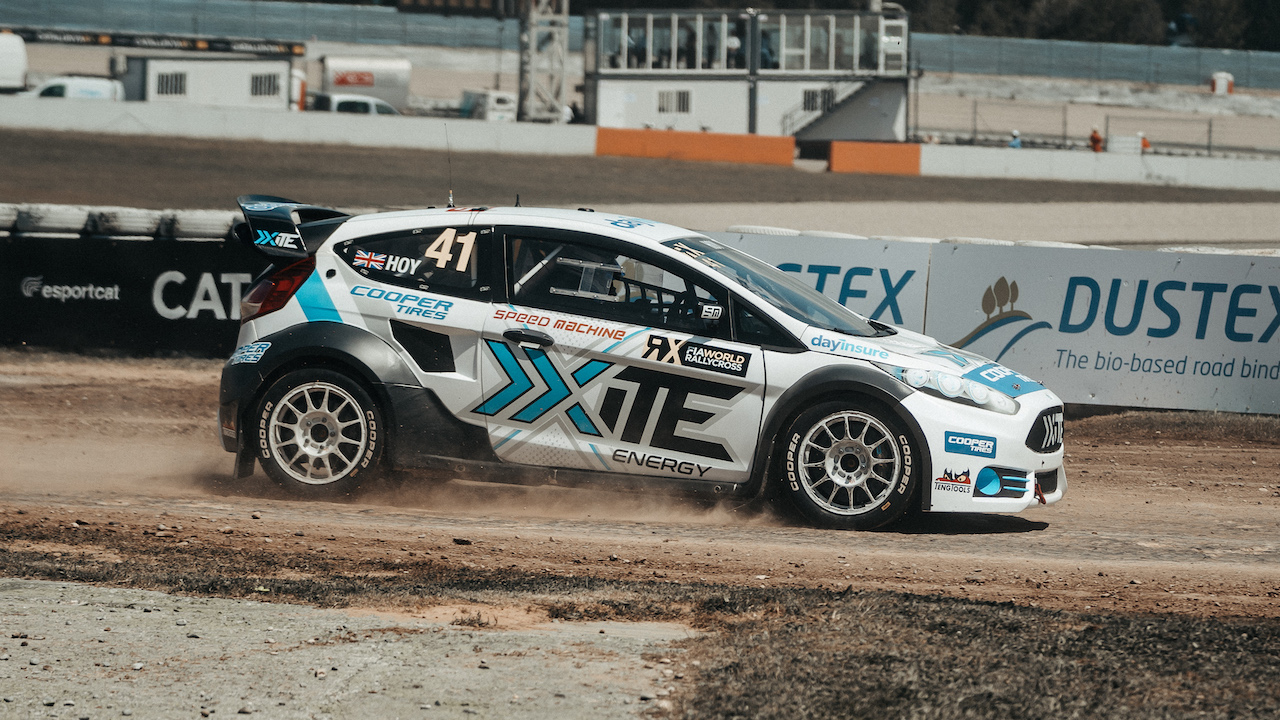 Chris – I never ever thought I would end up competing on 4 wheels. I was just always a fan of motorsport. As a kid I had a Scalextrics set and it was the Le Mans one, with the Porsche 911s that had the lights which came on. So that was when I first learned about Le Mans. And really I was just an arm chair fan so it really peaked around the 1990s with Colin McRae. So rallying was the big one for me. I never ever dreamt that I would get the chance to actually compete myself though.
Being a world class athlete requires huge levels of dedication, focus and of course skill. What aspects of your cycling career really helped with the move to motorsport?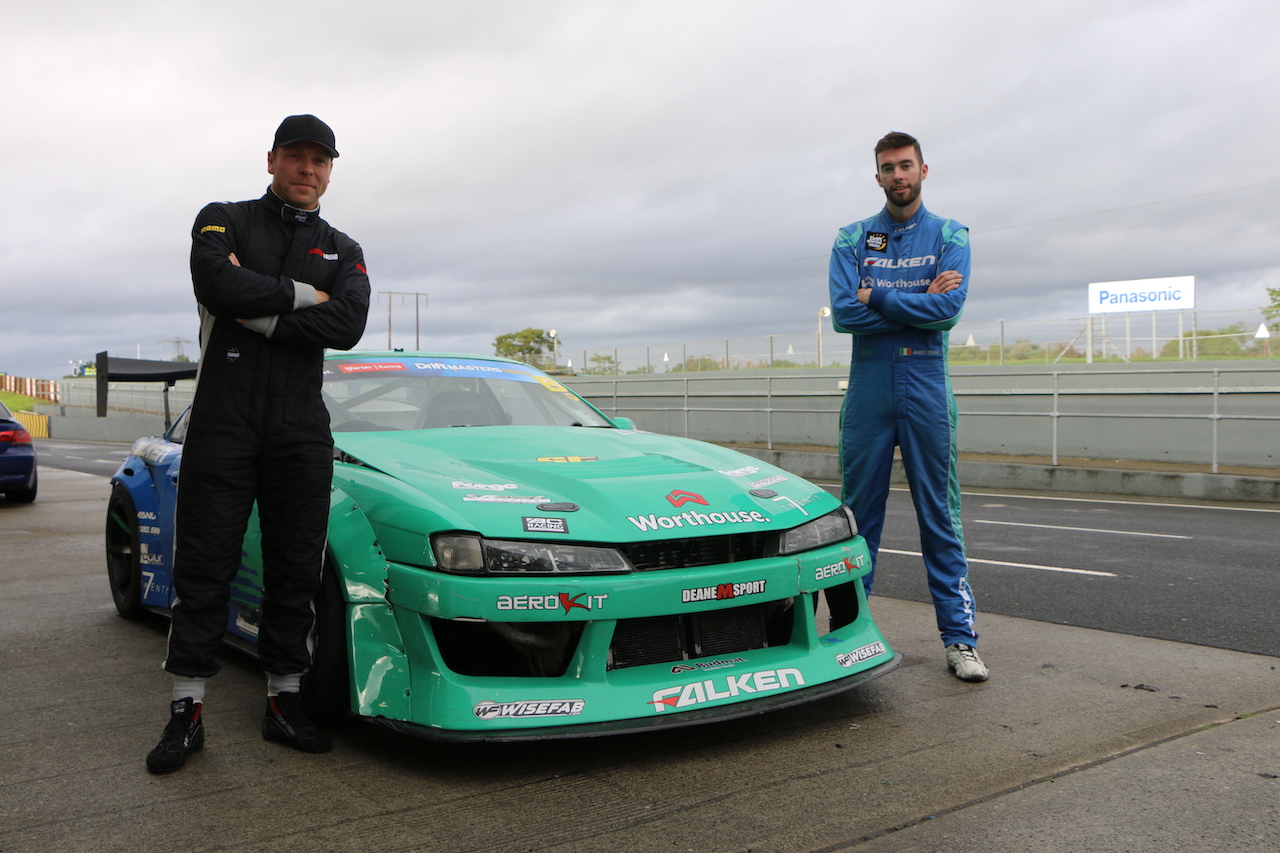 Chris – You know you spend so long training to be as physically powerful as possible for sprinting, it doesn't actually help you at all in the car. You are basically learning a whole new skill set. The only thing that carries across is the mental approach and the ability to listen to coaches and to take advice. Everything else is new, almost like learning to play a new musical instrument. Anyone can drive, but to learn how to do it on track is really tricky. You just have to listen and I guess if you enjoy it then you work harder at it. Its the same with anything in life really. And I absolutely loved it! I guess I've always been fascinated with data and cycling always had a technical aspect to it and it is exactly the same in motorsport.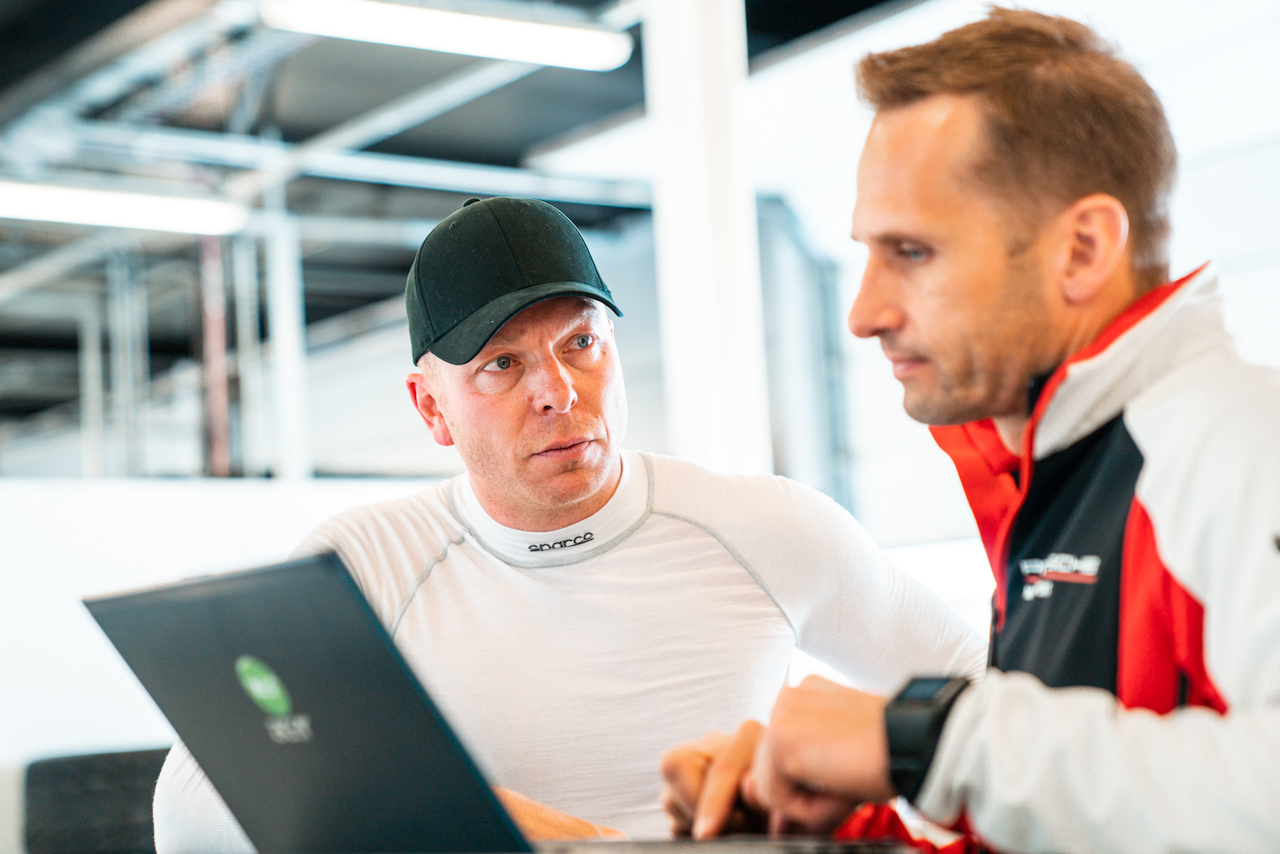 You know you can really get into the details and the data and work out exactly where you are going right and going wrong. So yeah its listening to help and advice, applying it and blocking out the distractions. You know coming into a corner at Le Mans at 150MPH, if you start thinking about the concrete wall on the outside and what might happen if you get it wrong… you know you're gonna end up hitting that wall! Just focus on what you are doing and not on what you don't want to do. It was the same in cycling, just focus on what you have control over.
In one of the episodes of your new show you get behind the wheel of a World Rallycross Ford Fiesta. The amount of BHP the cars have is insane and it looked scary at times. But as the saying goes it looked like you took to it like a duck to water.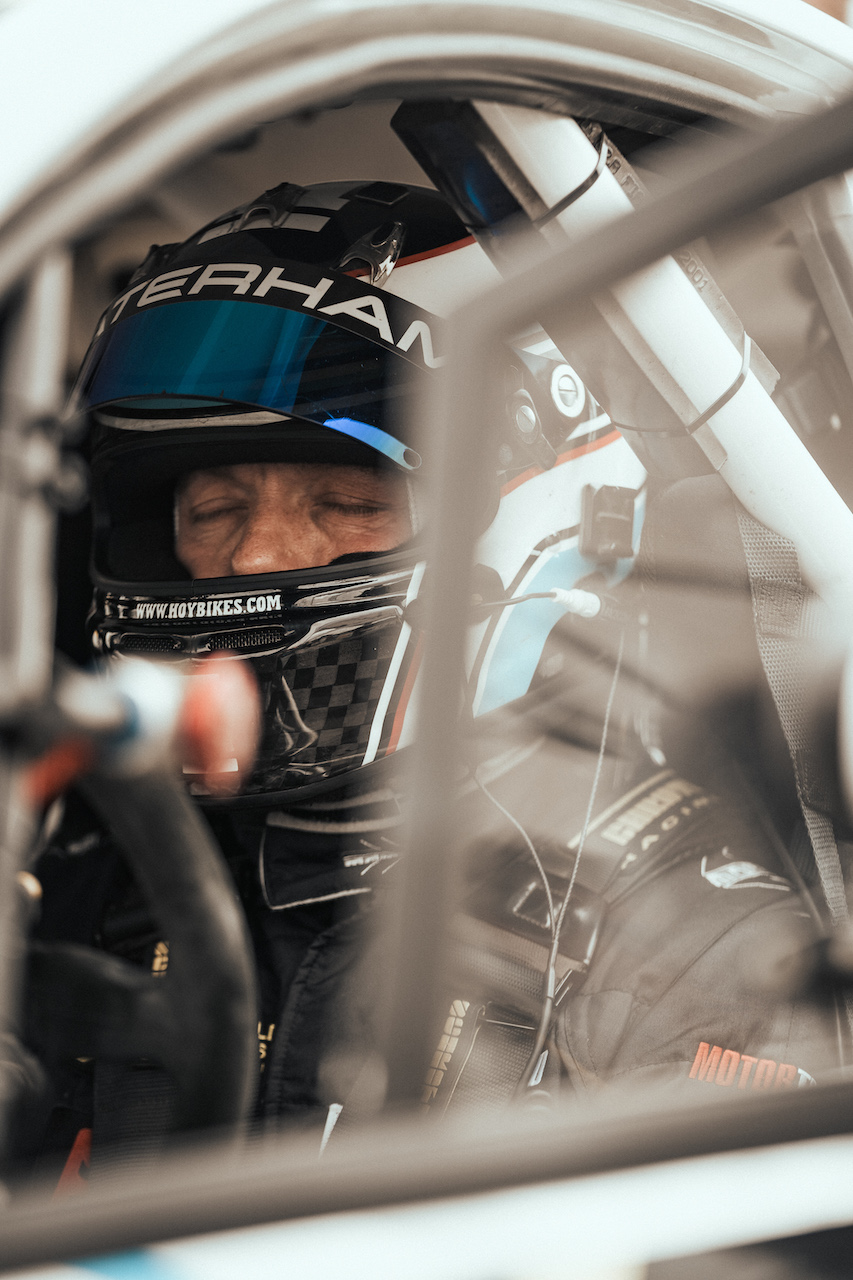 Chris – Oh thank you! You are absolutely right it was incredibly fun and scary at times! You know a World Rally car usually has around 300BHP or so and this World Rallycross Fiesta has 600BHP! You know you get in it and it lights up all four wheels in first gear, you are going from tarmac to gravel on the circuit and you are just constantly fighting for grip the whole time.
I mean a sub 2 second 0-60MPH time… it takes you by surprise! And I've driven quite a few fast cars over the years but nothing launches off the line like a Rallycross car. Its absolutely insane! And yeah, ha ha, you do actually feel like you are sitting on the back of a wild animal and its learning to hustle it, to get it to do what you want it to do and not vice versa. So that was the biggest thing.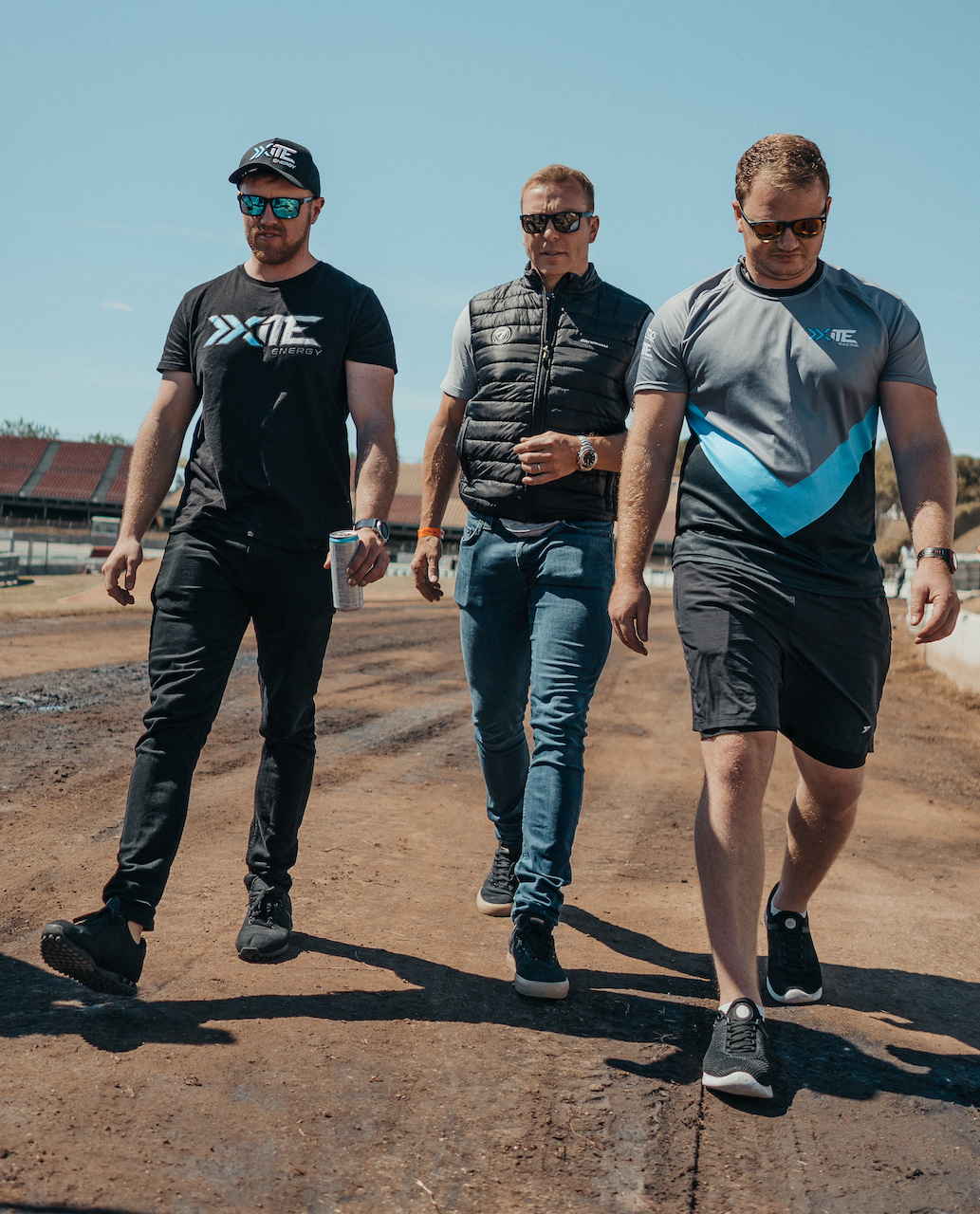 But I had so much fun at Pembry Circuit and that day was actually one of the highlights of the whole series. Without having a refresher, just straight out on the track and get used to the car and by the end of the day I was having so much fun I just couldn't wait for Barcelona! And then you arrive at Barcelona and suddenly it dawns on you that this is not just mucking around, its a World Championship Race and there's gonna be people watching. So you know you'd better not make a mess of it!
Which of the driving challenges in your new show proved the move difficult?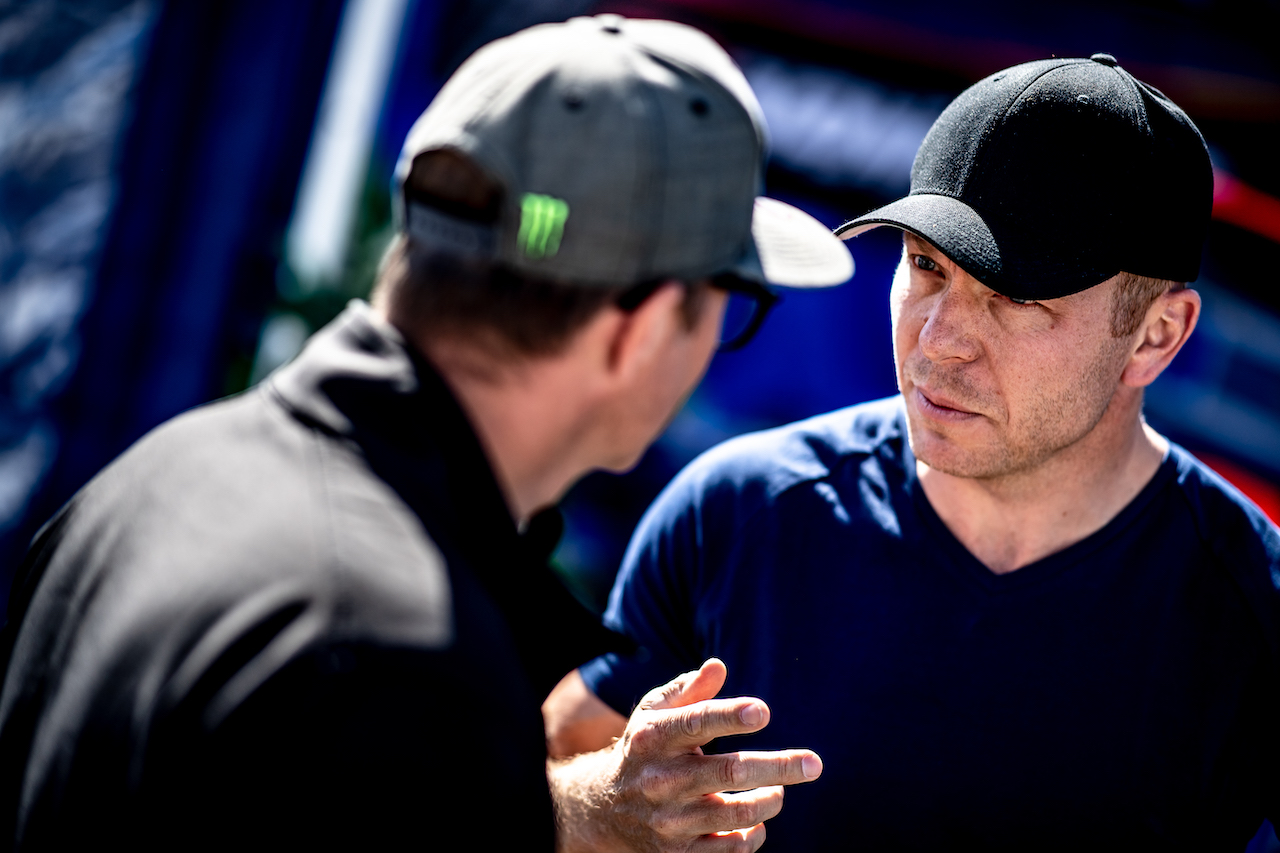 Chris – I think the most difficult one was Gymkhana as it is very, very technical. I didn't really get much time to get used to it. The hard thing was, it wasn't getting used to a new car, it was having to learn the track. Its Ken Block's baby if you like as it was his concept and you've got to learn the route and go around these markers and if you get lost once then that's your time taken off you. So you might get to grips with side of the track and then you've got to switch over and do a mirror image version on the other side. It completely messes with your head! Sure its the same obstacles but a mirror image and I kept getting lost, I couldn't remember which way to go, I was making mistakes in the driving, I bumped the car and damaged a wheel… so it was a really frustrating and tough few days!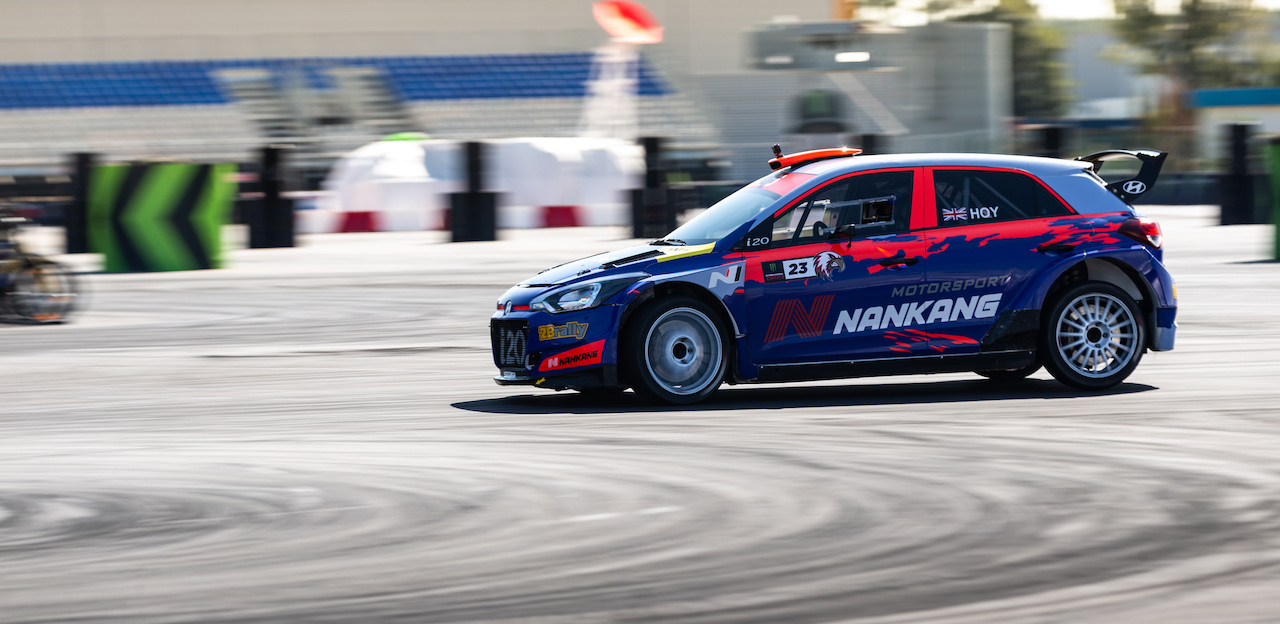 So I was getting really quite grumpy and annoyed with myself. And while the car was getting repaired I walked down the paddock and I chatted with a few of the other drivers. One of them was Polish professional drifter Bartosz Ostałowski. He lost both of his arms in a motorbike accident and he drives with his feet. He steers with his left foot and uses his right for the throttle and brake. He basically told me his life story how it happened to him. And there was I thinking I wasn't doing that well and complaining and then I met Bartosz and I thought "bloody hell what am I complaining about!". It was one of those light bulb moments, he is such an inspirational person and if he can deal with no arms, I need to go out there and try a bit harder! It was a really humbling moment to met him and to see what the human being is capable of.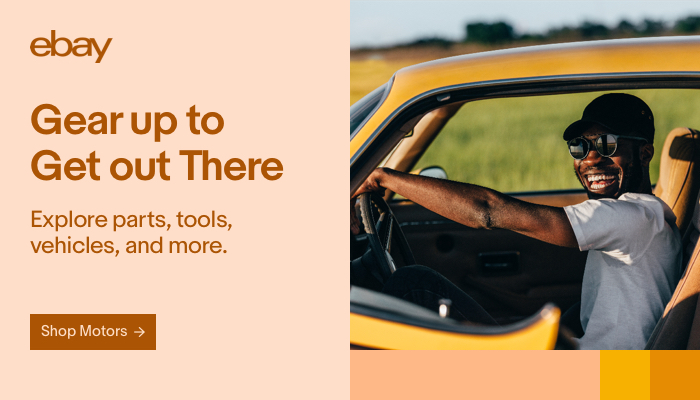 Which motorsport challenge are you itching to have a go at again?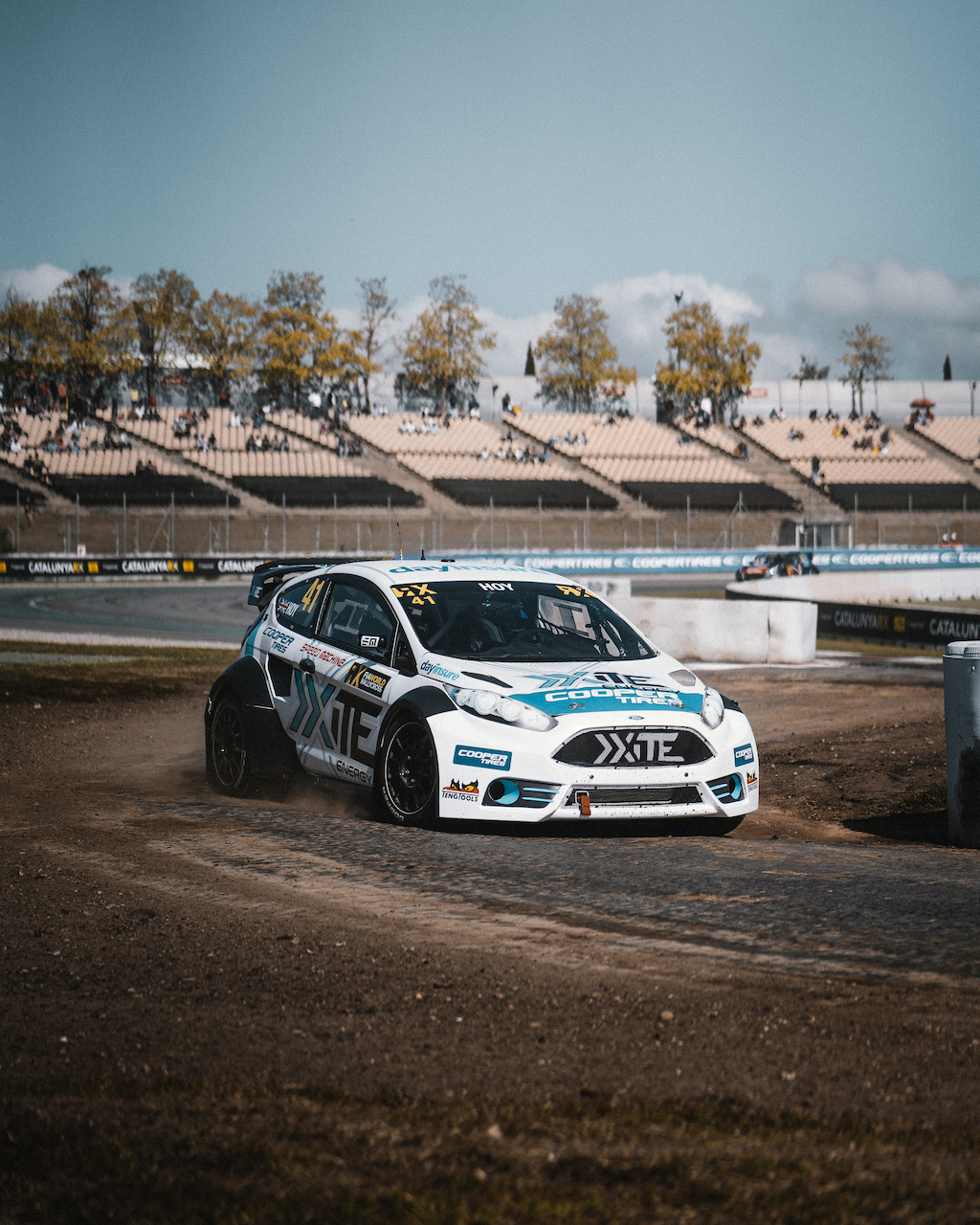 Chris – Oh I would love to do Rallycross again! I only really got a taste of what it was like and you know when you try something and go away, you think that if you went back to it, it would be even better. I mean any of the challenges I would love to go back and try them again, they were all great. But the Rallycross was just something else! Just everything… the car, the type of racing, the intensity of it, the fun element of the jumps and the gravel… it was absolutely brilliant!
Do you own any race cars/sports cars yourself?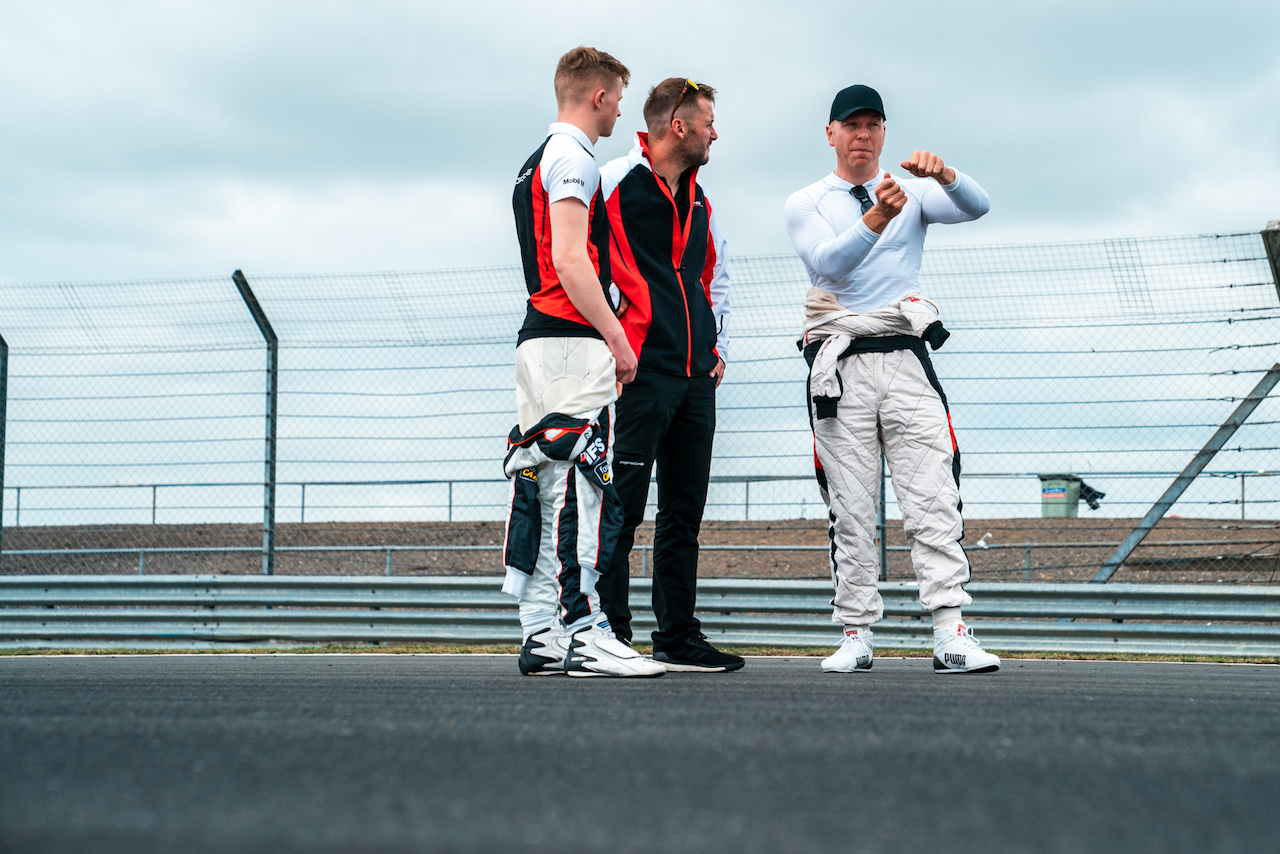 Chris – I've got a Caterham and I've had a few of those over the years. And I've got a Porsche GT3 RS which is a dream car of mine that I've had a for a wee while. They are both basically track cars, they are road legal but I take them on trackdays and enjoy them in the relative safety of a race track.
Any plans to return to Le Mans or a race event of that calibre?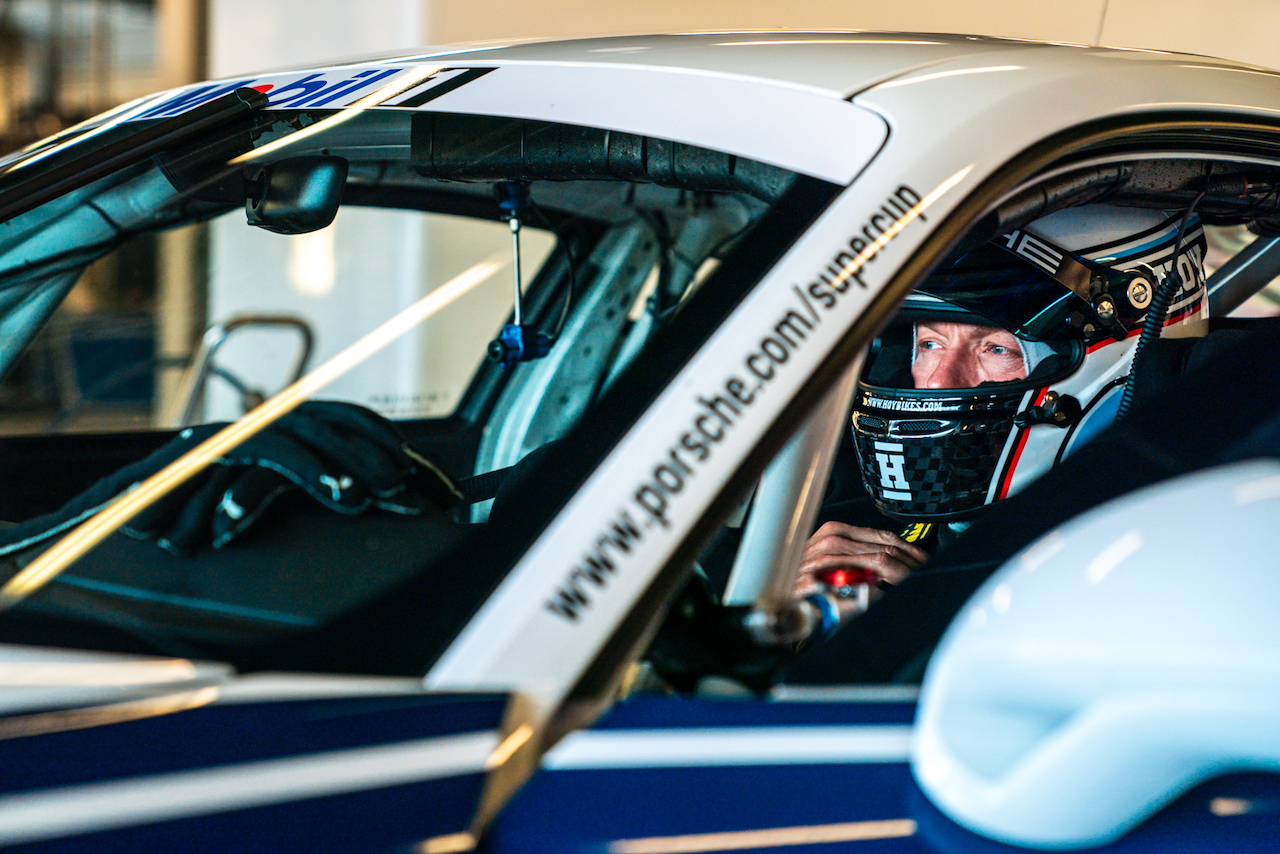 Chris – I'd love to yeah! Its difficult though as the big issue with motorsport is the cost of it. Its finding a way to make it work really. I've got some racing this year with Caterham and there's a few classic races I'm probably going to do as well. But often the races just come out of nowhere. Last year I raced two ends of British GT, the Porsche Super Cup during the Silverstone F1 weekend. So yeah they often come out last minute and as long as you are available then you can give it a go. But yeah I would love to go back to Le Mans… it was so special!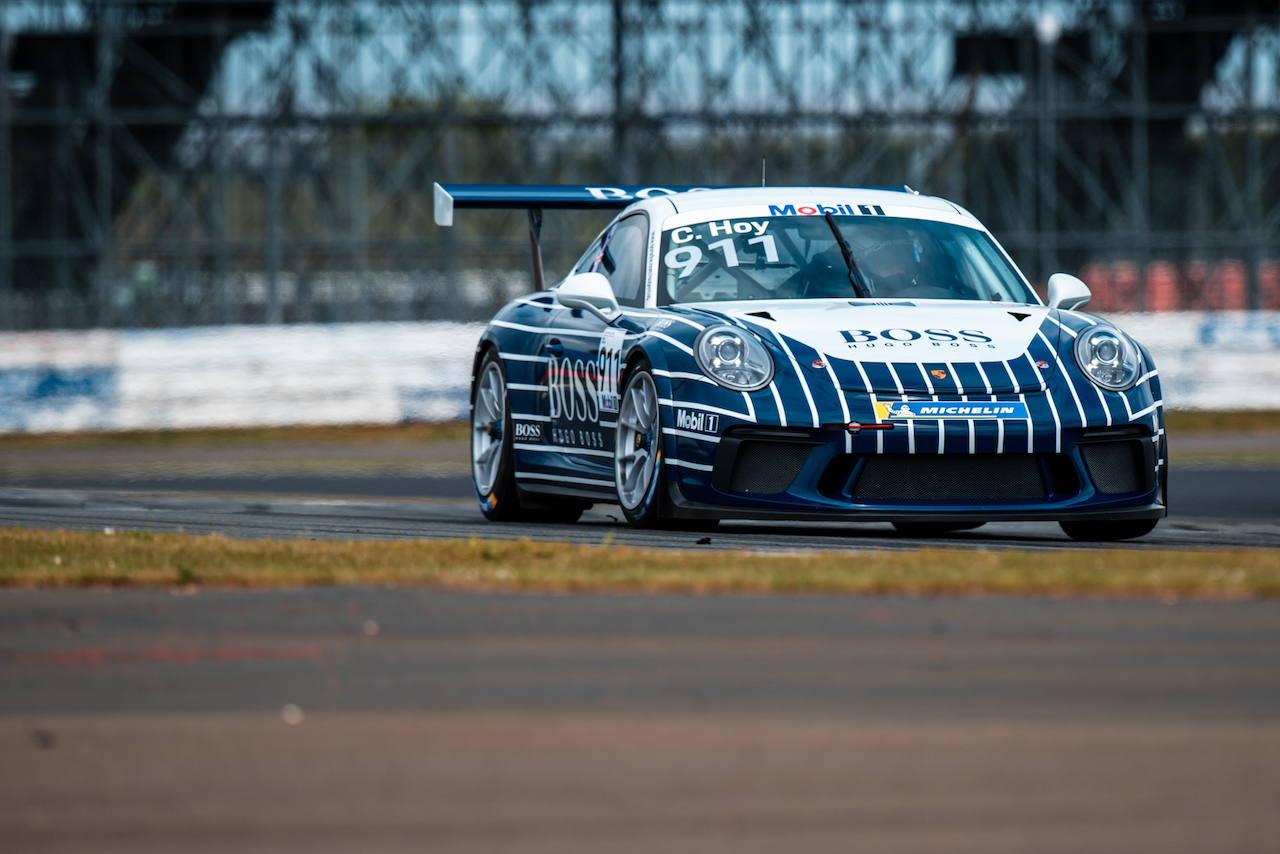 Sir Chris Hoy was talking to Niall Julian
DREAM JOBS WITH CHRIS HOY premieres Friday 21st February exclusively on MotorTrend