Morgan Motor Company has launched the all new Morgan Super 3, the successor to the 3 Wheeler, which sees the firm continuing the 113-year legacy of its iconic three-wheeled Morgan vehicles. Early sketches of the new model were first unveiled in December last year, with an engineering prototype put through its paces last September.
Super 3 is Morgan's first clean-sheet design since the launch of the Aero 8 in 2000 and the company's biggest visual departure since the 1962 Plus 4 Plus. The new Super 3 challenges the typical perceptions of Morgan design yet remains true to the company's underlying principles and heritage.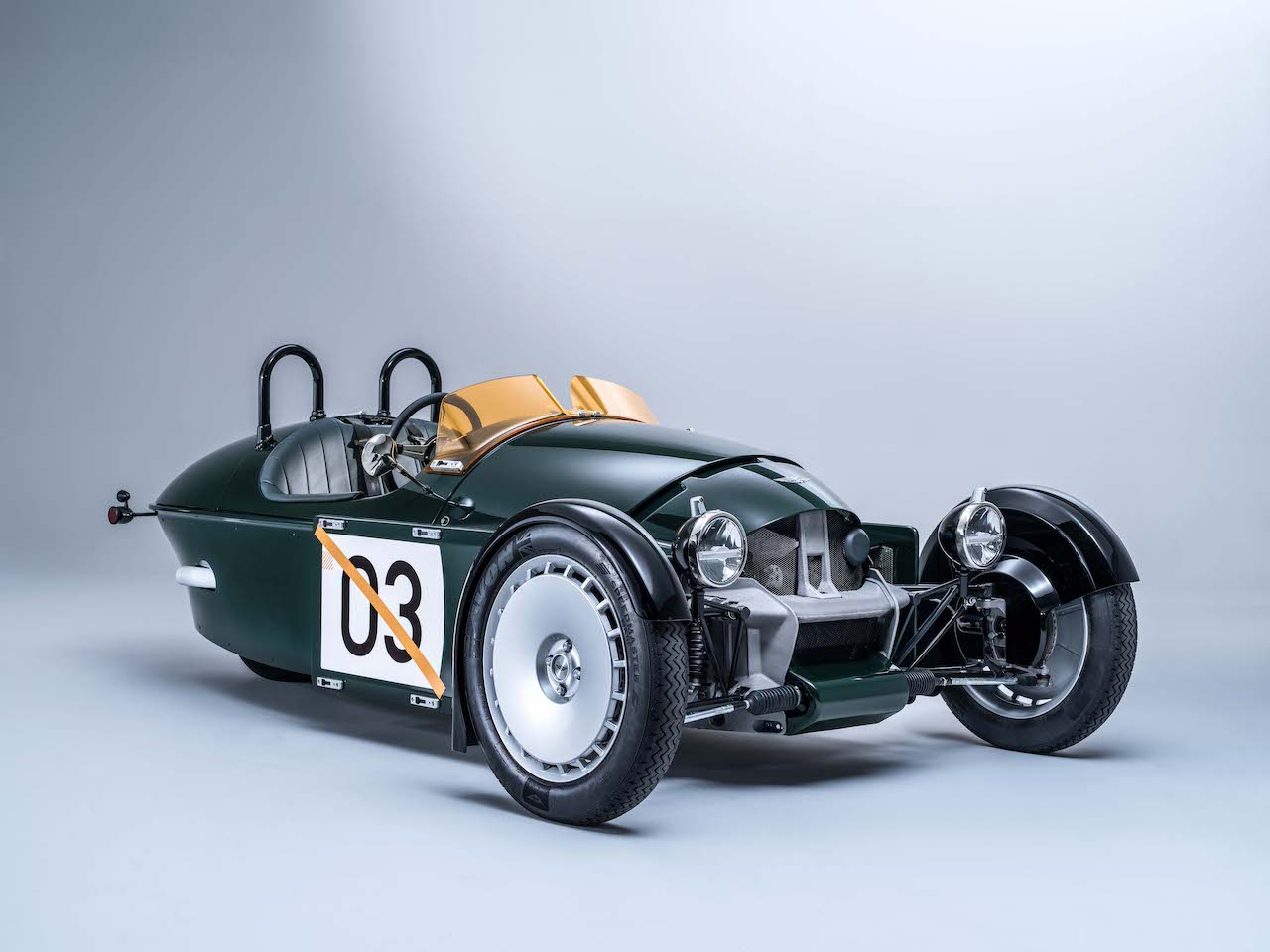 Built upon the company's new three-part aluminium platform, the Super 3 is the first Morgan with a monocoque structure. Powered is derived from the 1.5-litre Ford in-line three-cylinder engine, which significantly exceeds the power and performance figures of previous three-wheeled Morgan models. The compact engine produces 118BHP, with an estimated 0-62 time of approximately 7 seconds and on to a top speed of 130 mph. The dry weight for the new Morgan Super 3 is just 635kg.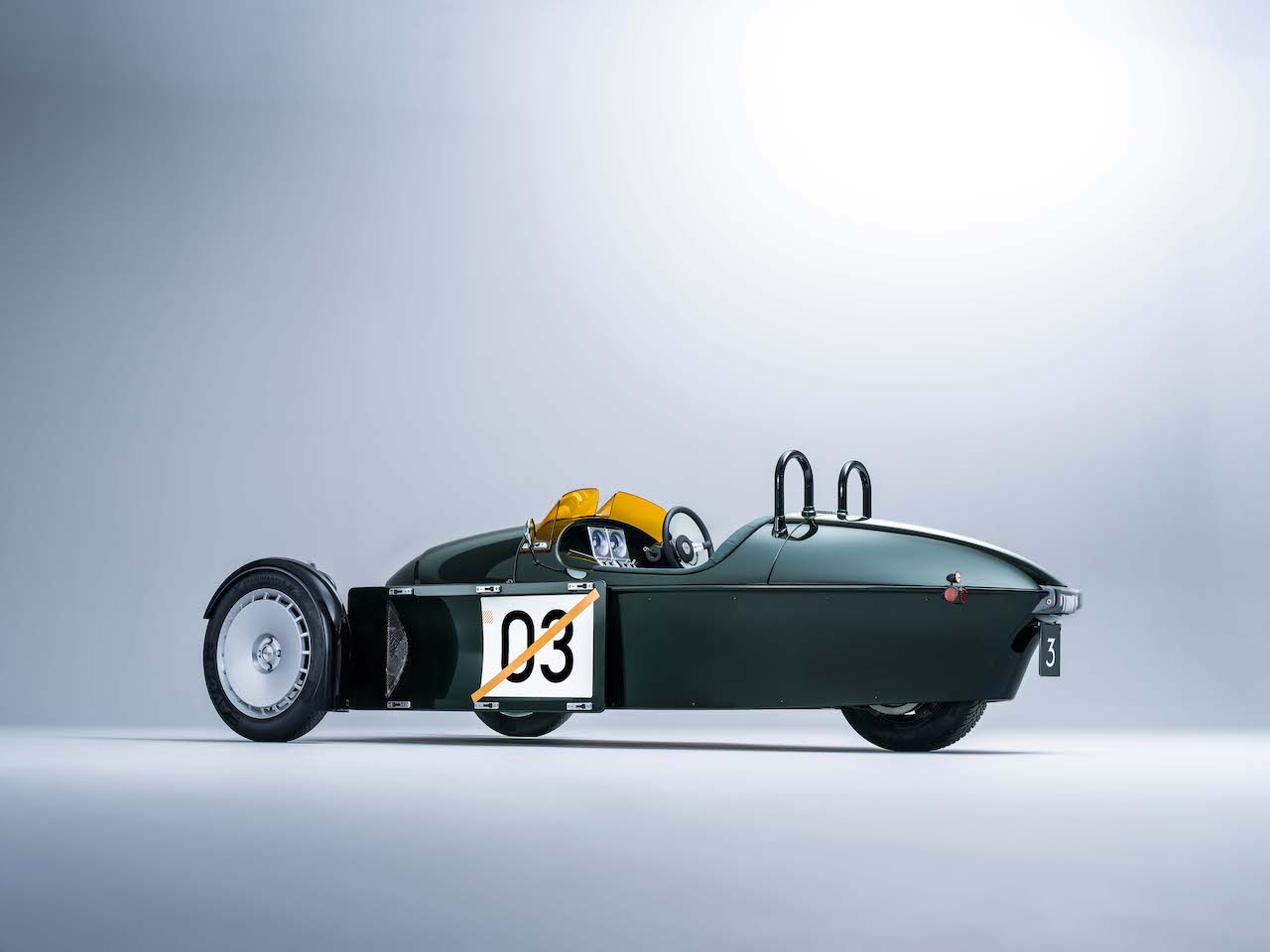 The engine is coupled to five-speed Mazda gearbox, as found in MX-5 and used in the outgoing Morgan 3 Wheeler. Unlike the previous model, however, no compensator is required in the driveline, therefore minimising complexity and weight. The bevel box has been re-engineered using a custom tooth profile, and it drives through a carbon fibre-reinforced drive belt. The car-derived engine is mounted in-board and sits precisely behind the front axle line, delivering optimum weight distribution and desirable proportion.
Underpinning the Morgan Super 3 is a bonded aluminium Superformed monocoque platform. Morgan's expertise with bonded aluminium platforms dates back more than two decades, to the start of Aero 8 production, and was furthered with the CX-Generation platform used in the 2020 Plus Four and 2019 Plus Six. Super 3's platform evolves that technology further still.
For the first time in Morgan history, the platform is a true monocoque, with stressed exterior 'A-surfaces' (as opposed to a unibody design found on most modern production cars, with bolt-on non-structural panels). Not only does this make for a lighter and more rigid chassis but also provides packaging benefits and gives more interior occupant space with no intrusion. Its rigidity not only benefits the car's dynamic capability but also enhances safety, with Super 3 meeting the same exacting M1 and Reg. 12 frontal impact standards as Morgan's Plus Four and Plus Six four-wheeled cars.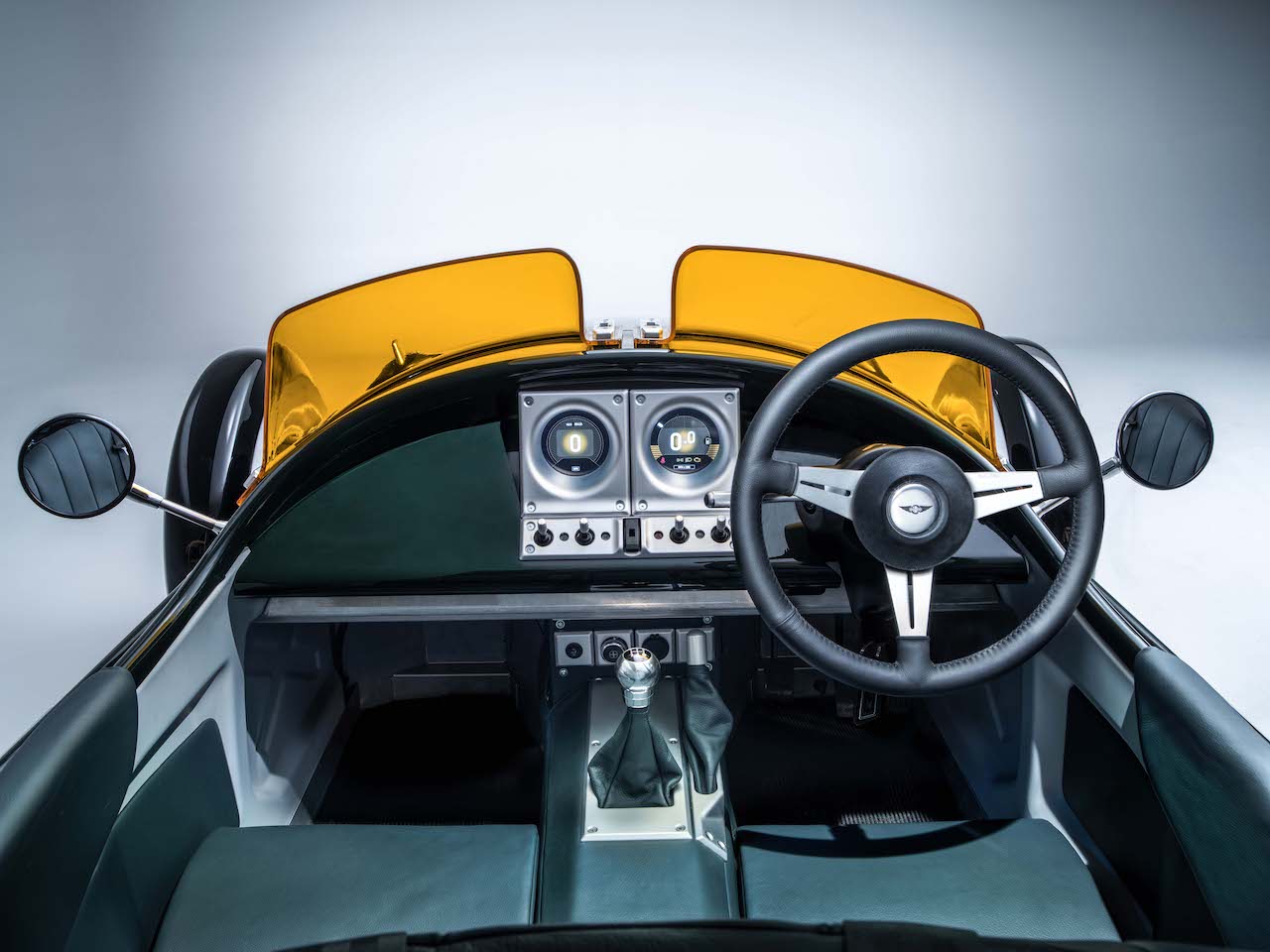 The interior of Super 3 has been designed for resilience and has been rated at an approved ingress protection level of IP64. Any part of the interior is completely dust-tight and protected against water splashing from any direction, even down to the integrated USB sockets.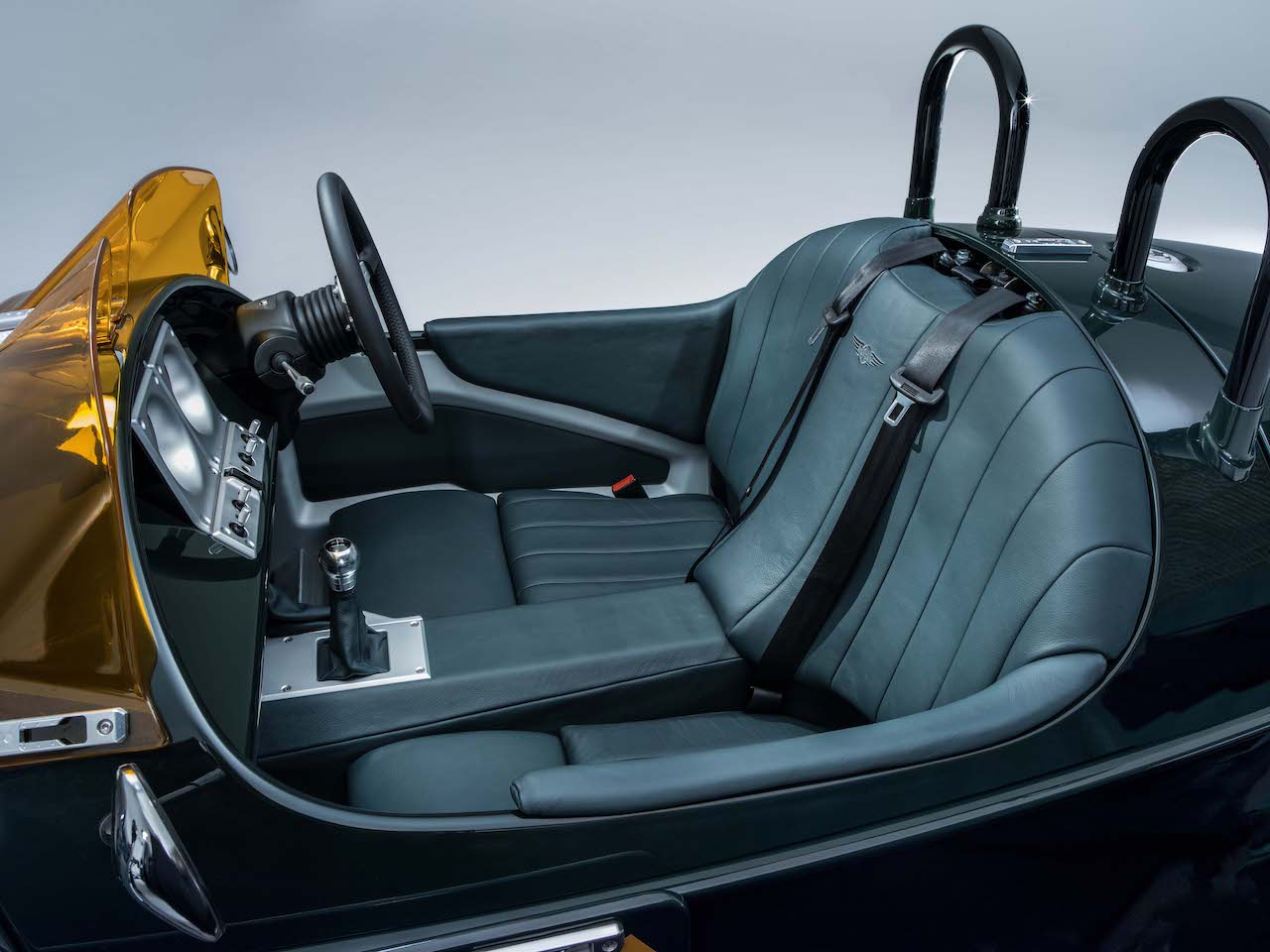 The minimalist dashboard features Morgan's traditional centre-mounted dials, but for the first time in a Morgan they are fully digital. Their surrounds – available in both anodised black or silver finishes – are formed from metal, just like any touchpoint in the cabin, and are cold to the touch, giving a material authenticity. The engine start/stop button, inspired by the 'missile release' button on military aircraft, is carried over from the outgoing model.
A choice of seat materials includes vinyl, water-resistant leather, saddle leather with enhanced durability and a technical fabric that combines a high level of water resistance, UV resistance and ease of maintenance and which offers an appealing alternative to leather.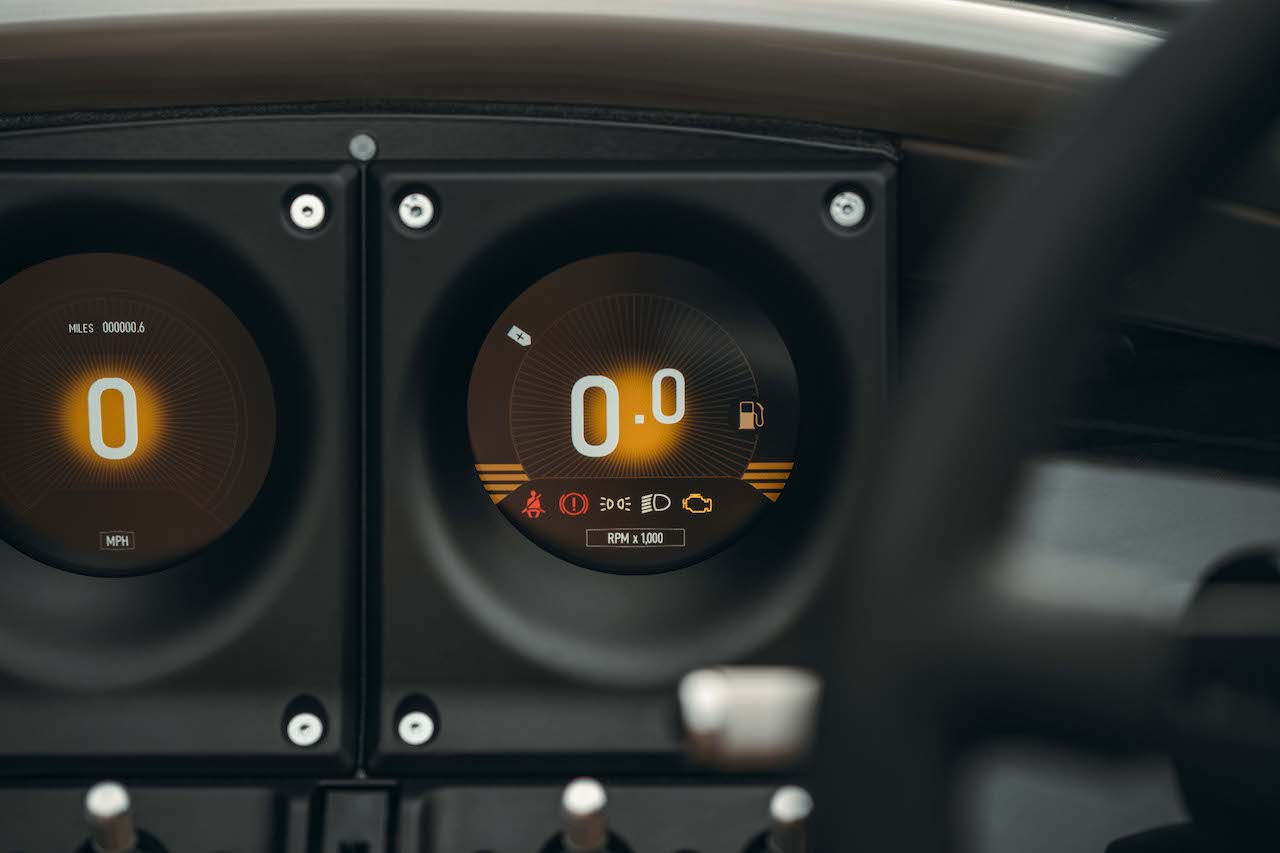 Also available for the first time is a footwell heater, making Super 3 even more suitable for adventure, while comfort is further enhanced by a reach- and rake-adjustable steering wheel and a quick-release adjustable pedal box.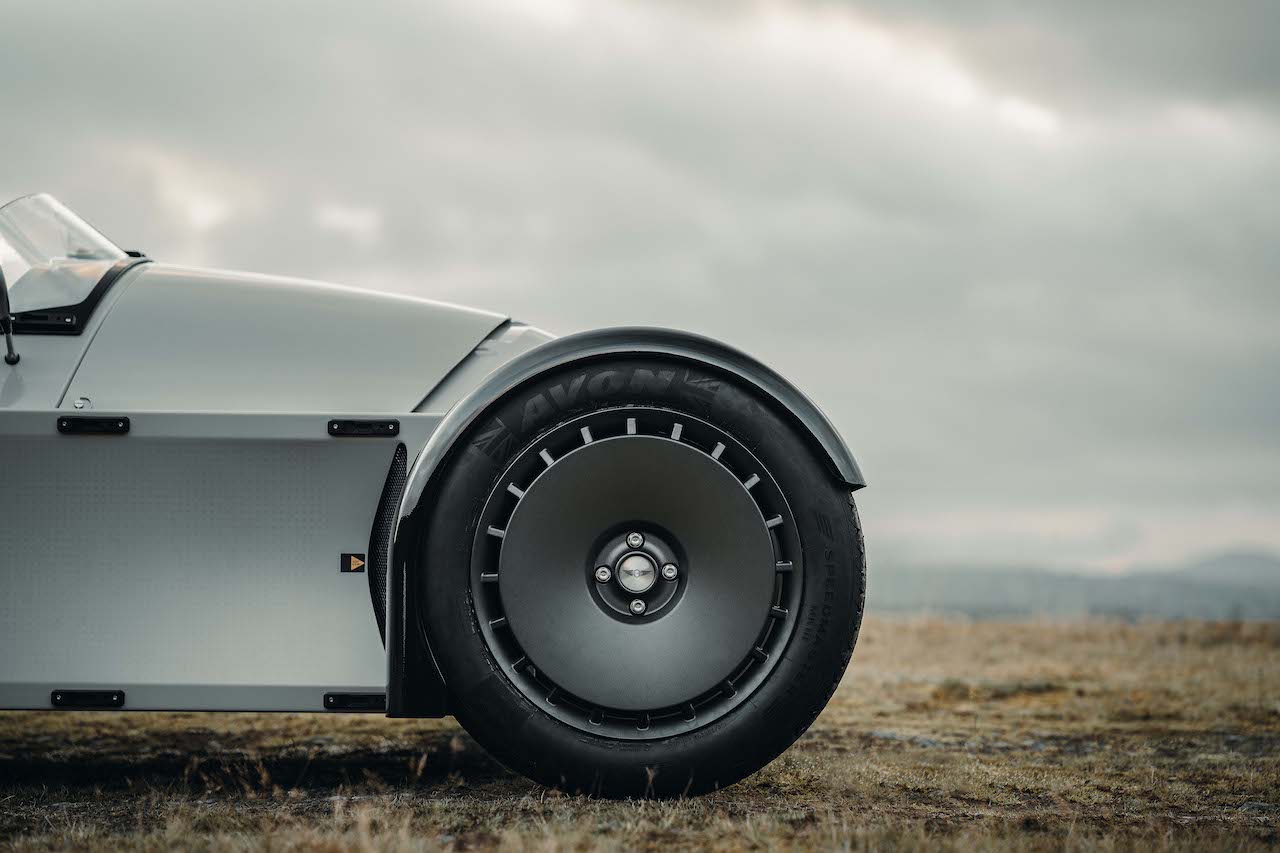 Morgan has worked in partnership with Avon to develop its own 20-inch diameter tyre for Super 3. Reviving the iconic Speedmaster name, the tyre is based on the look of a heritage motorcycle tyre with 'ballooned' sidewalls but has been engineered specifically for Morgan and is closer to a car tyre in its design.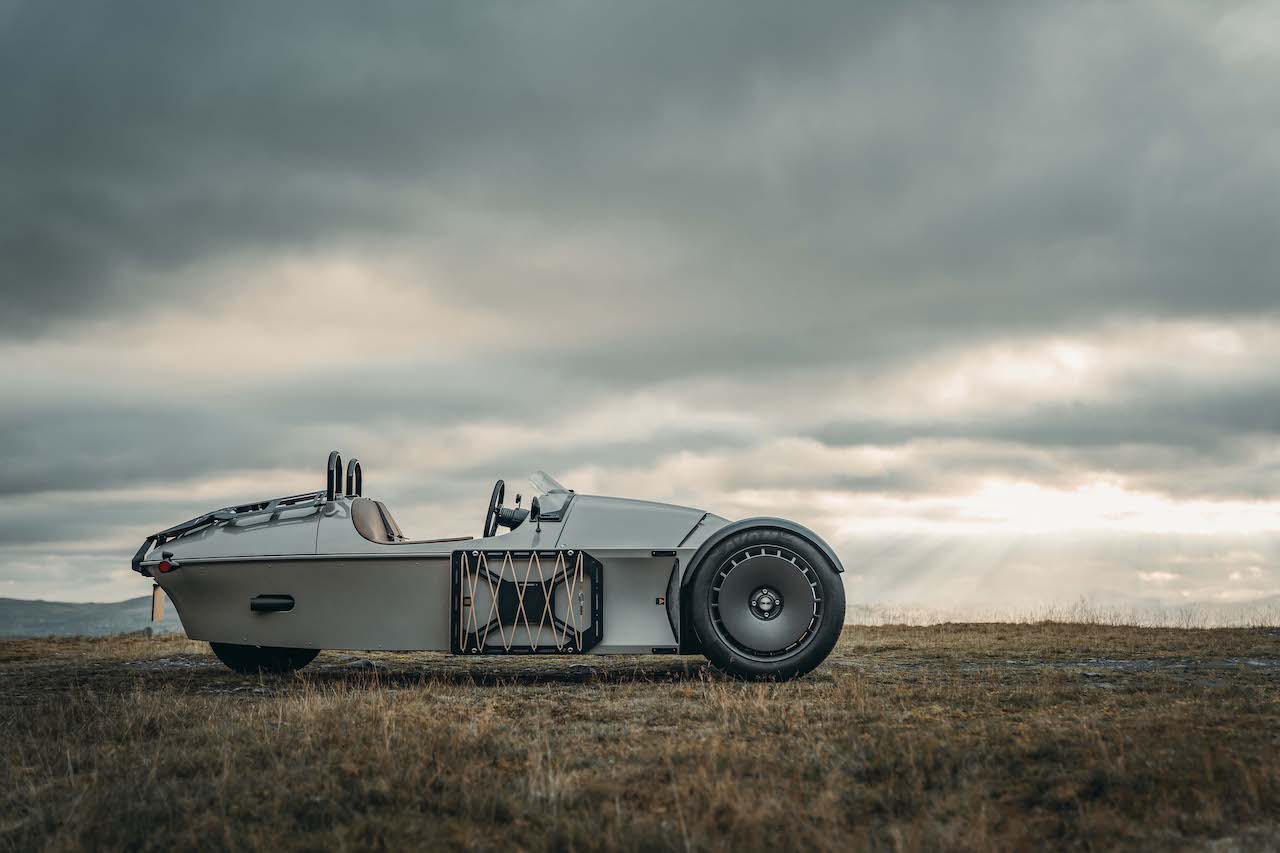 The Super 3 is also the most configurable Morgan ever and has been designed with more than 200 options and accessories available for owners to tailor to their unique style and taste. Morgan has developed many of its own options and accessories and worked with key partners Malle London, Beeline and Quad Lock to help create its bespoke options.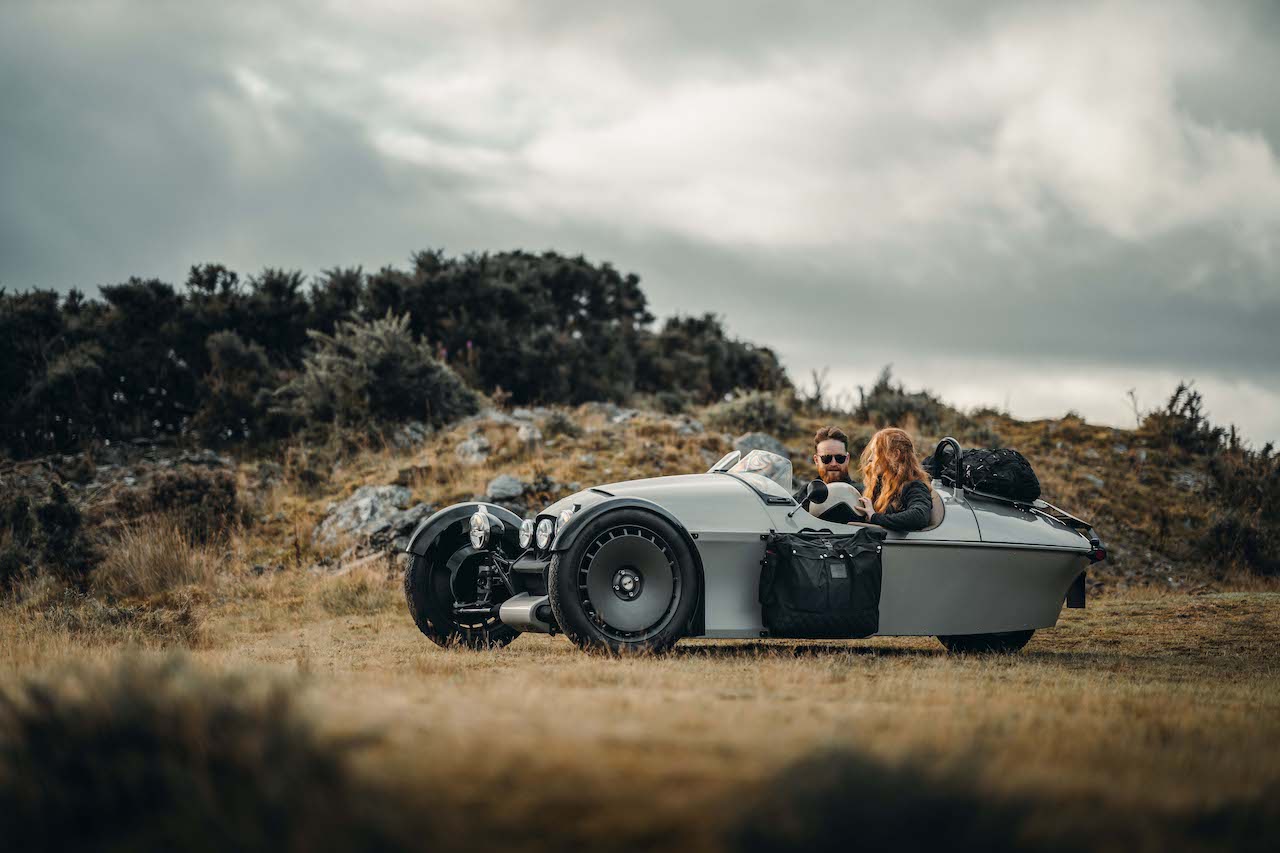 Commenting on the launch of the Super 3, Steve Morris, Chairman and CEO, Morgan Motor Company, said: "Following on from the incredible success of the outgoing Morgan 3 Wheeler has been no easy task. When we first decided to reintroduce it back in 2011, the company couldn't have imagined just how popular and successful the V-twin model would be. The Morgan 3 Wheeler represents something different, something unique and something to be celebrated. As we launch Super 3, I am confident that our latest three-wheeled offering is as relevant as ever."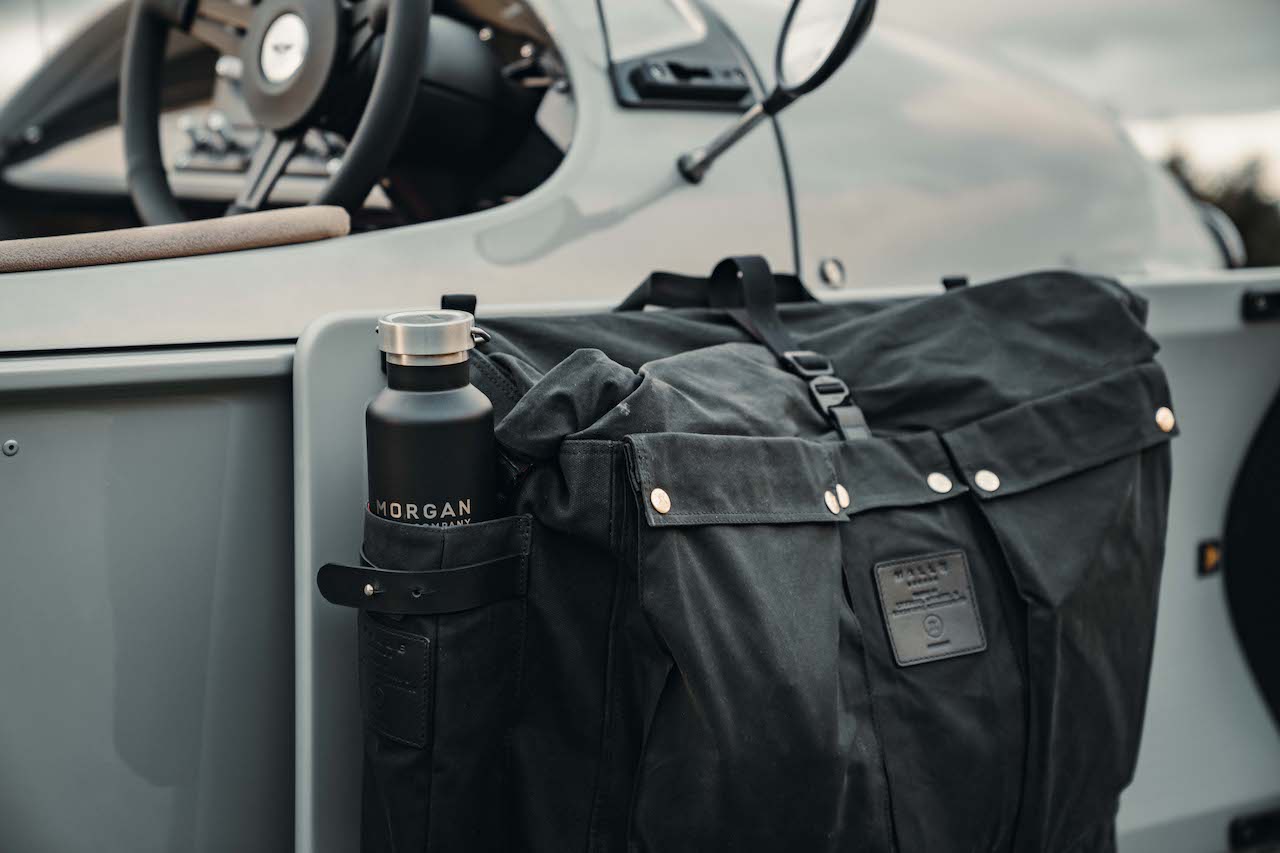 "We have developed this vehicle at a time when the industry, and the wider world, has been challenged beyond comprehension. Yet our engineering and design teams, along with our project partners, have been able to deliver a fitting new chapter to Morgan's three-wheeled story."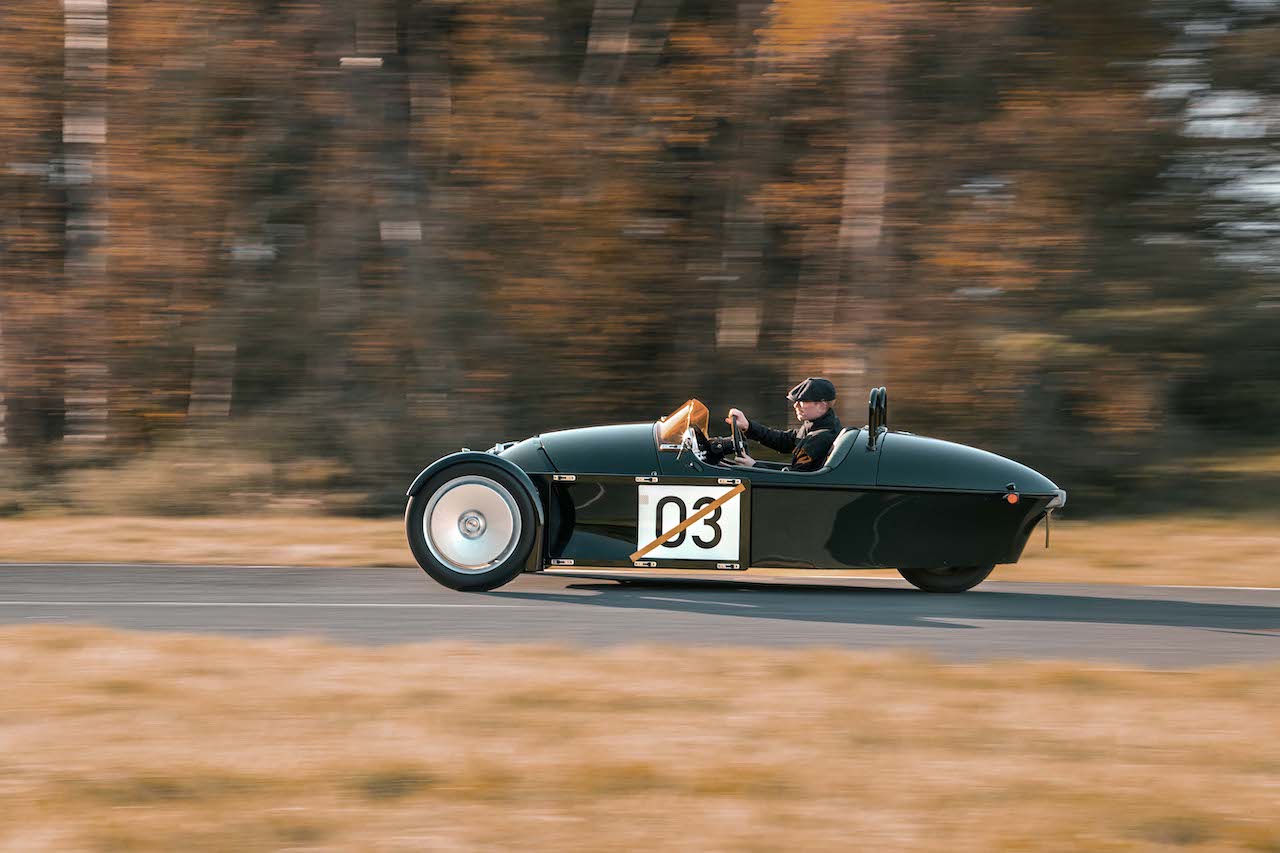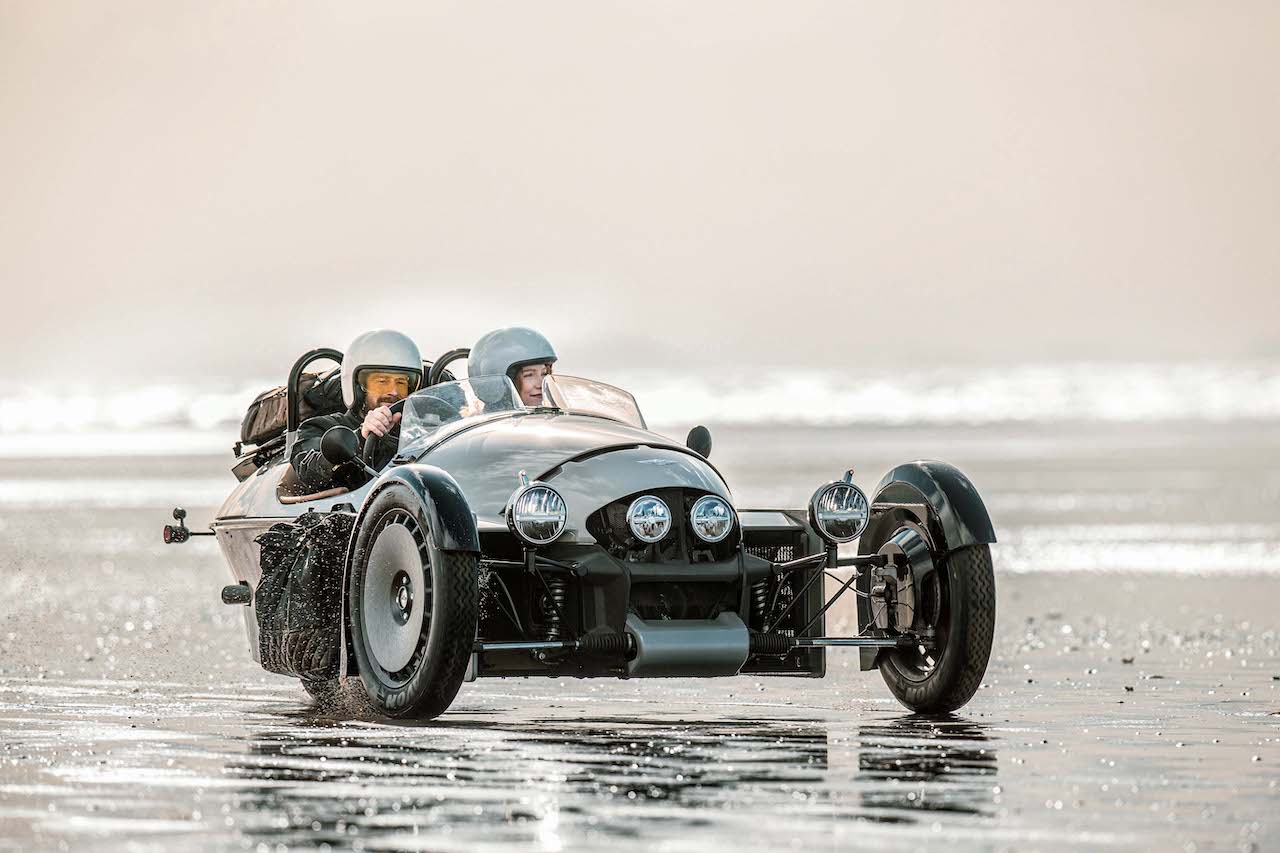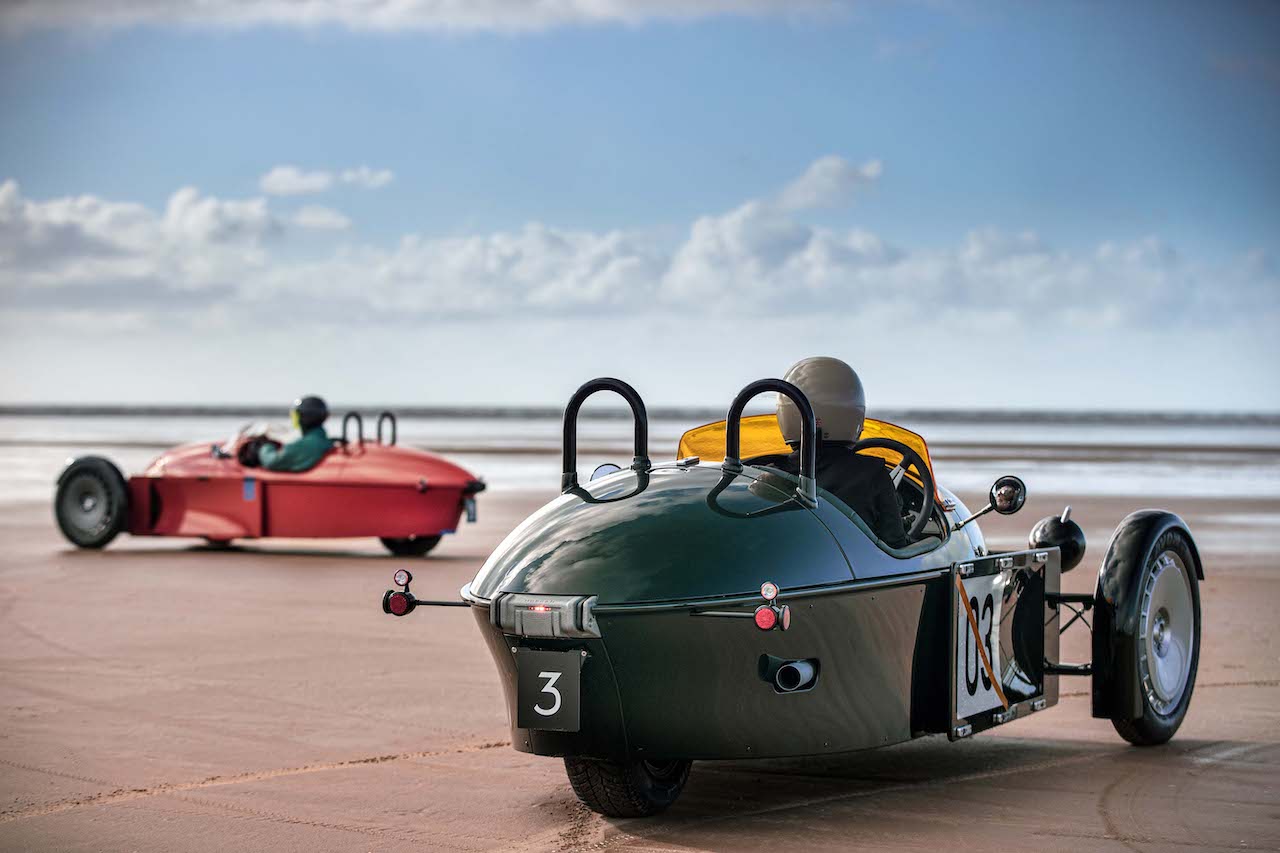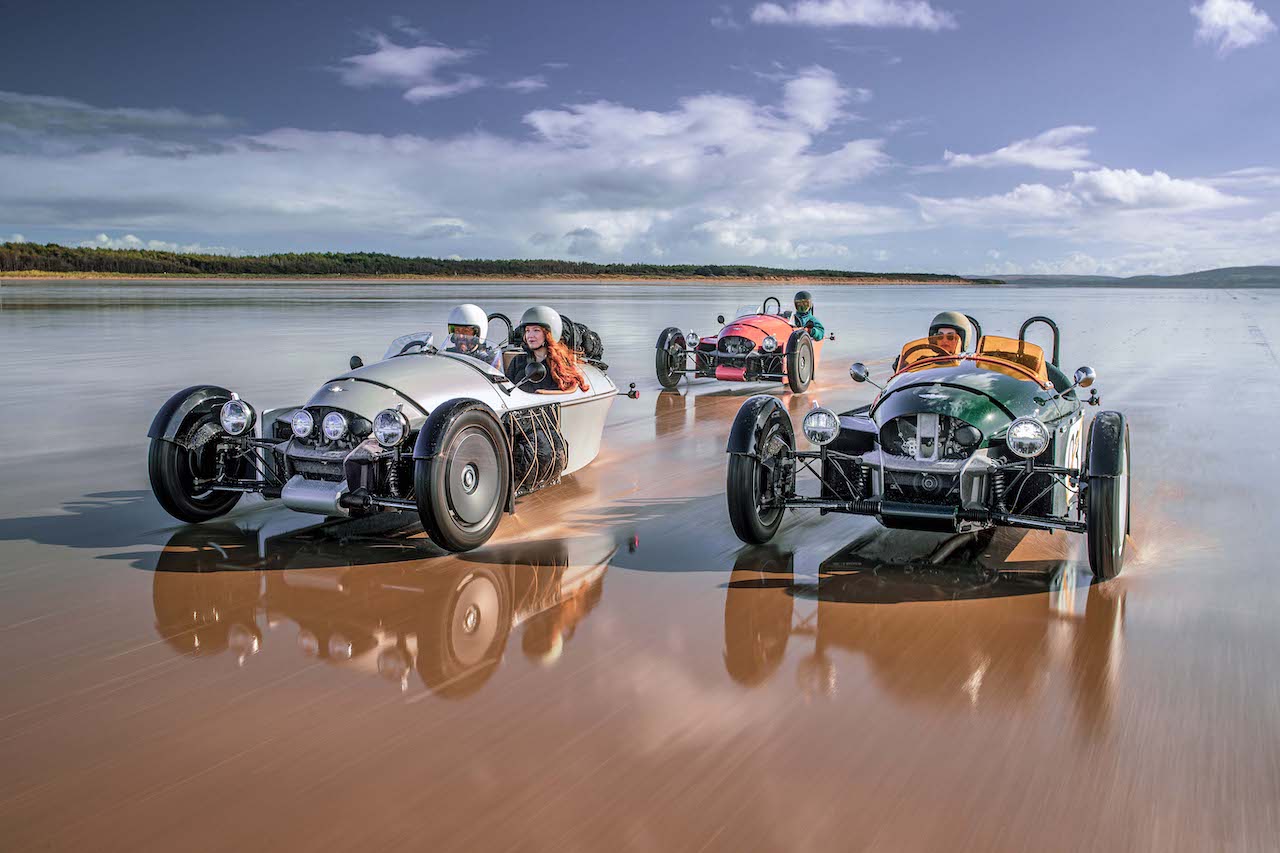 "The all-new Super 3 introduces new levels of engineering integrity to Morgan, a new sense of adventure to the brand and a new design language that indicates our future direction."
The new Morgan Super 3 is priced from £41,995 in the UK, with customer deliveries starting in June 2022.