The Morgan Motor Company has this week finished production of its last-ever steel chassis car to be built. The momentous occasion marks 84 years of continuous production for the underpinning – barring factory closures during World War II and the coronavirus pandemic – making it the longest-ever running production car architecture of all time, anywhere in the world.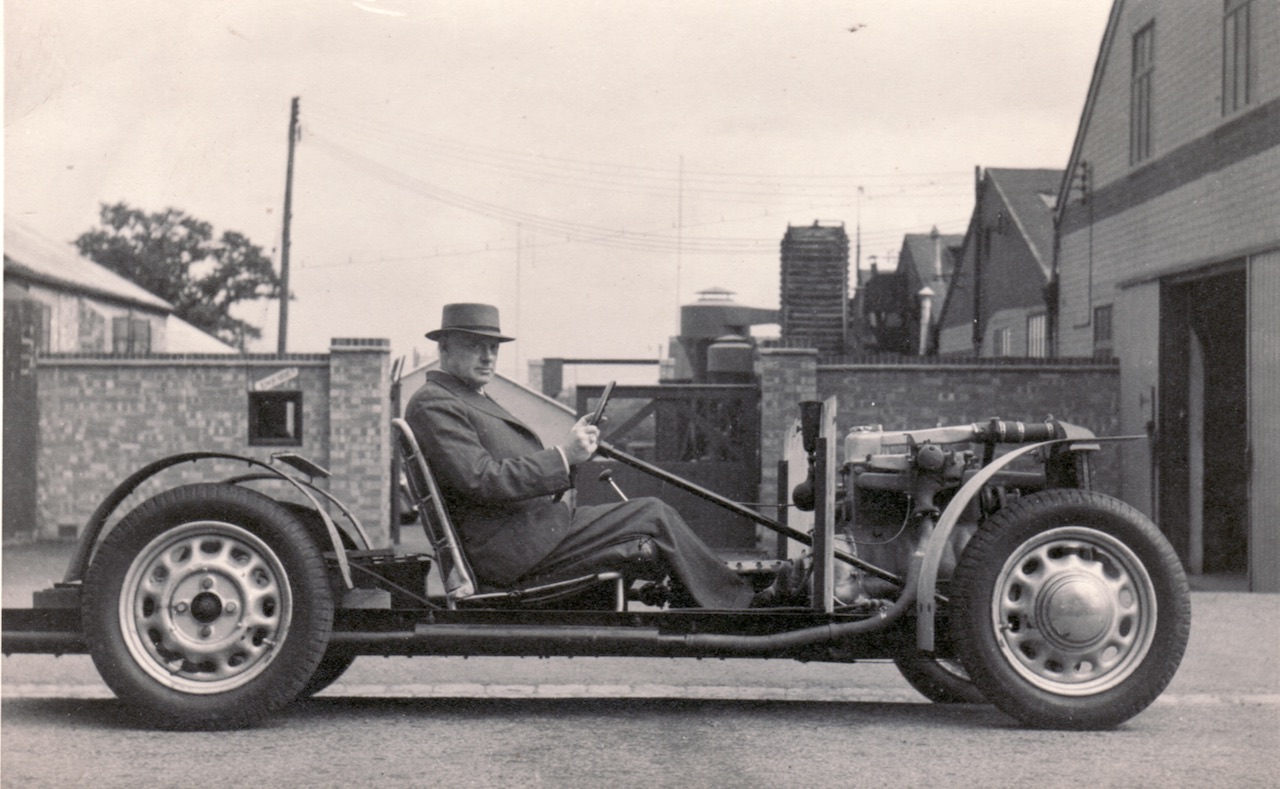 The firm's steel ladder chassis was introduced in 1936, in the Morgan 4-4. This car's name came from the fact that it was the first Morgan to have both four cylinders and four wheels – Morgan's vehicles before this point, since the company's foundation in 1909, were all three wheelers.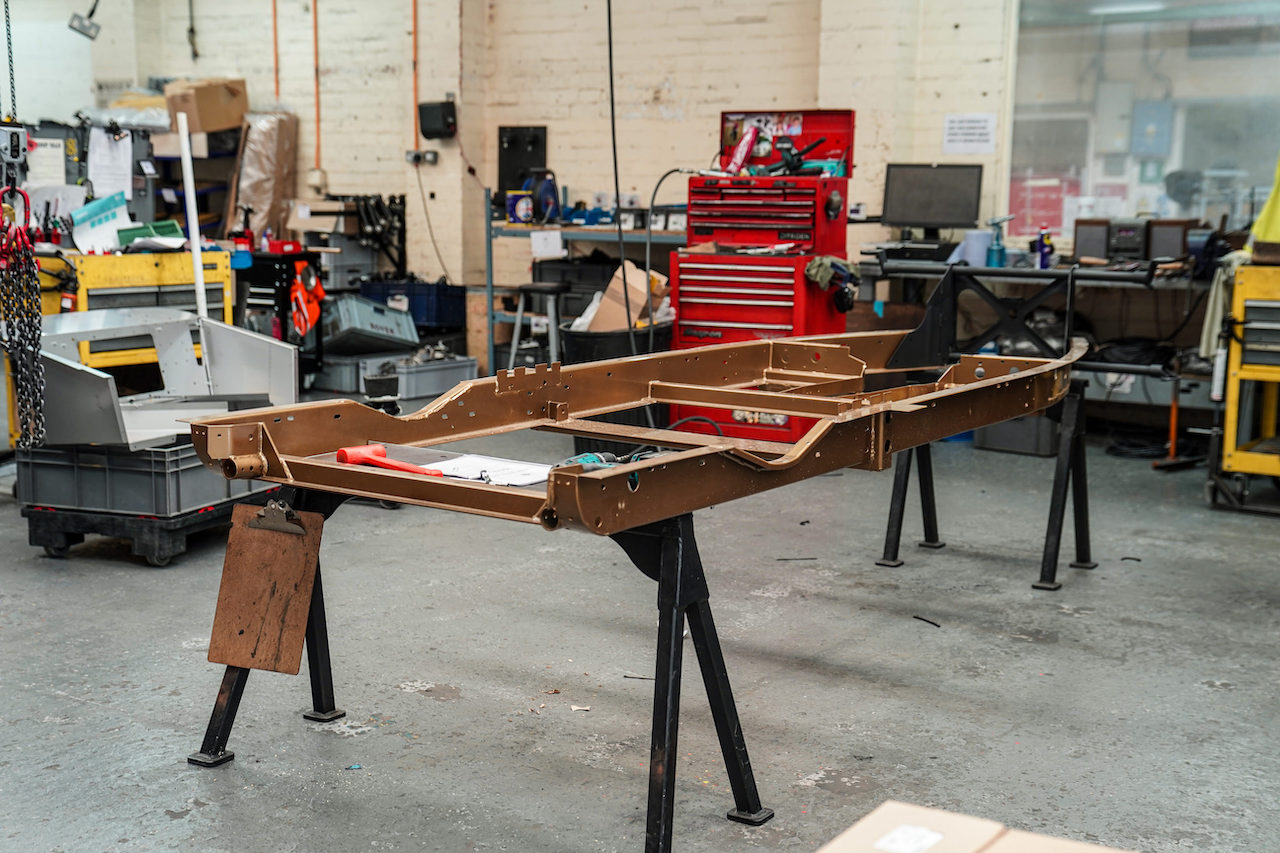 The steel chassis, while undergoing many alterations, and improvements over its lifetime, went on to underpin the Plus 4, Plus 4 Plus, first-generation Plus 8, 4 Seater, V6 Roadster, and the 4-4's eventual successor, the 4/4. In fact, every four-wheeled Morgan produced before 2019, with the exception of the Aero range and second-generation Plus 8, has used a variation of the steel chassis.
The chassis' famous design elements include its combination of sliding pillar front and leaf spring rear suspension. The sliding pillar setup, in particular, marked a defining characteristic of the platform, having been used by very few other car manufacturers. With this arrangement, the hub and wheel assembly moves vertically, on a kingpin fixed rigidly at its top and bottom. It ensures there is no wheel camber change during compression or rebound, maximising lateral cornering grip.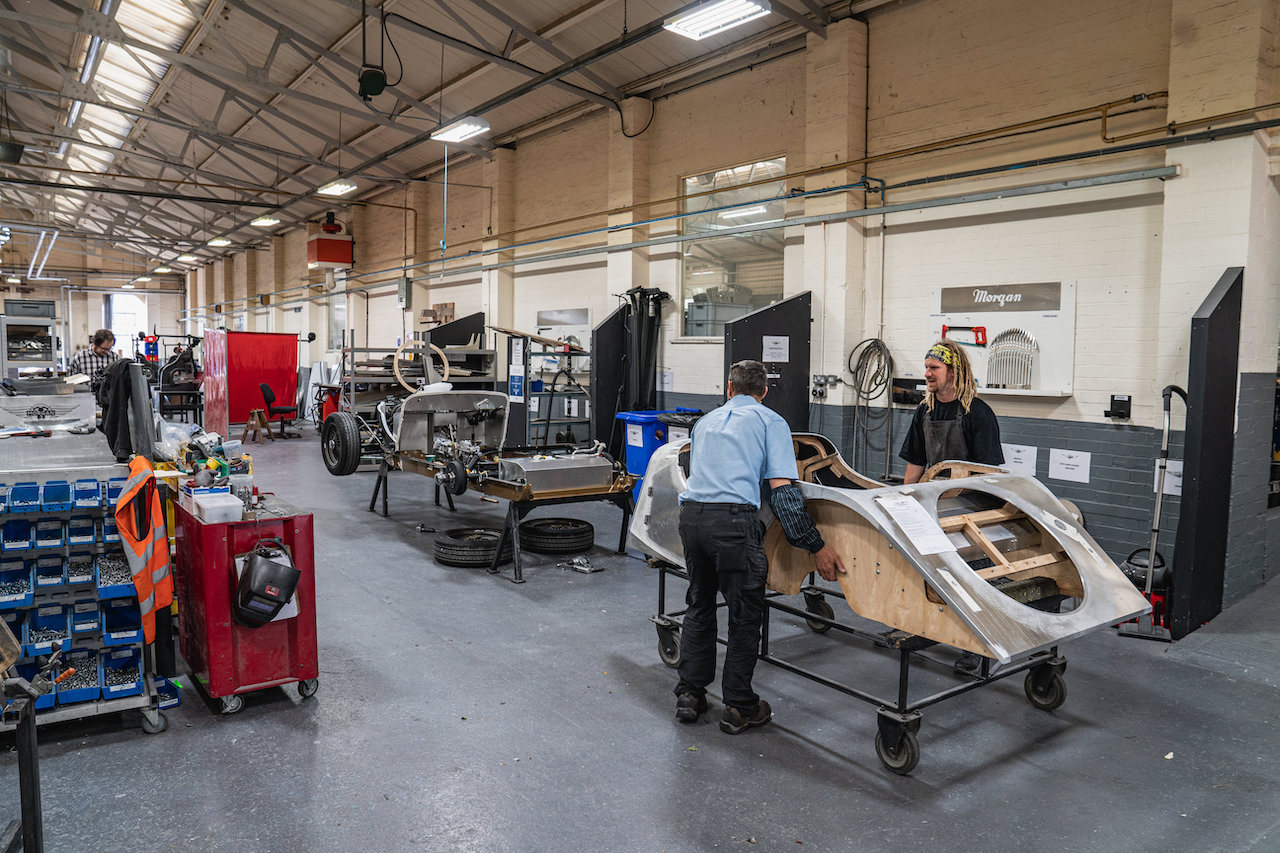 In total, 35,000 four-wheeled Morgan cars with a steel chassis have been made, exported to 65 countries around the world. Many of these models, adored by their owners, are still in active use today.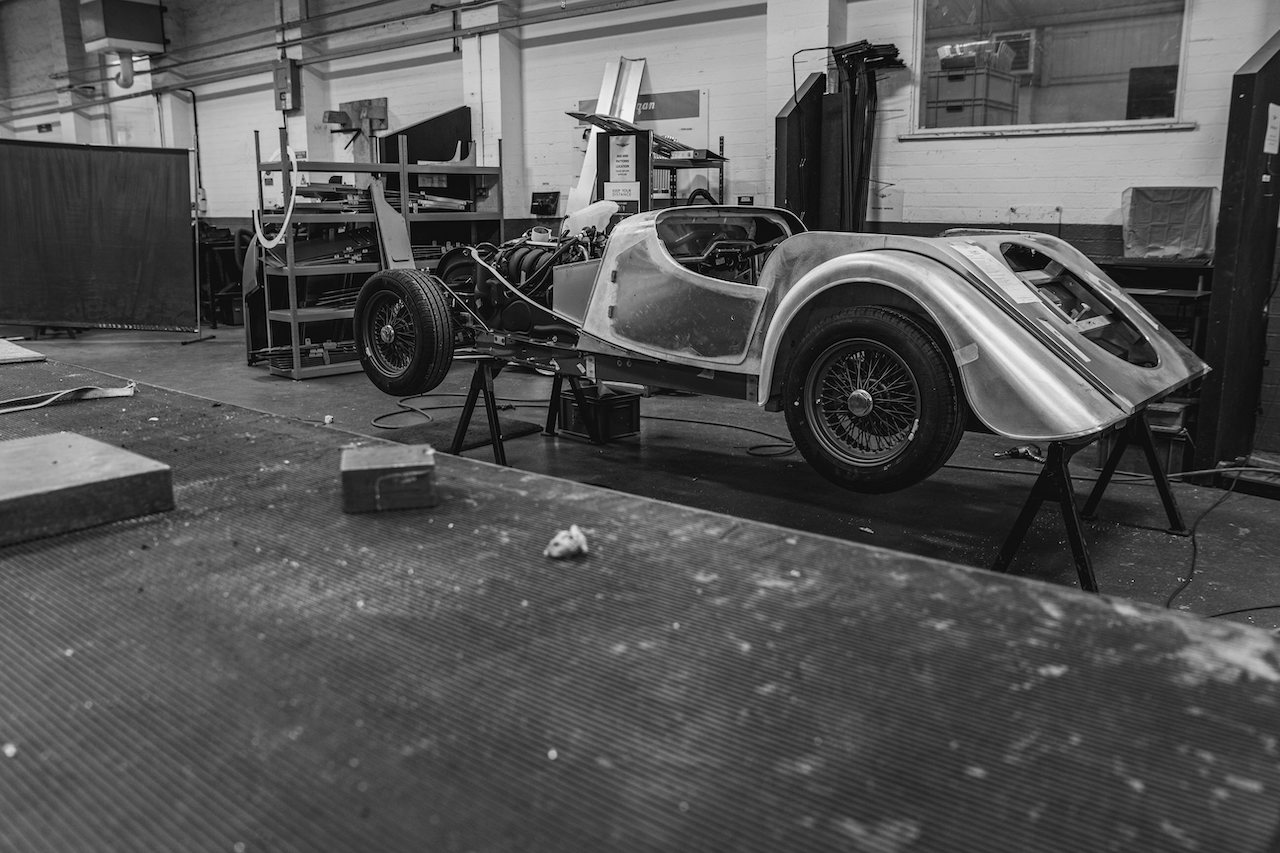 The final steel chassis car, a Morgan Plus 4 70th Edition, has been purchased by a loyal Morgan customer who will keep and treasure it, but also enjoy driving it on the road for years to come. It will sit alongside his selection of remarkable cars from Morgan's long history, which includes the famous Le Mans-winning Plus 4, 'TOK 258'.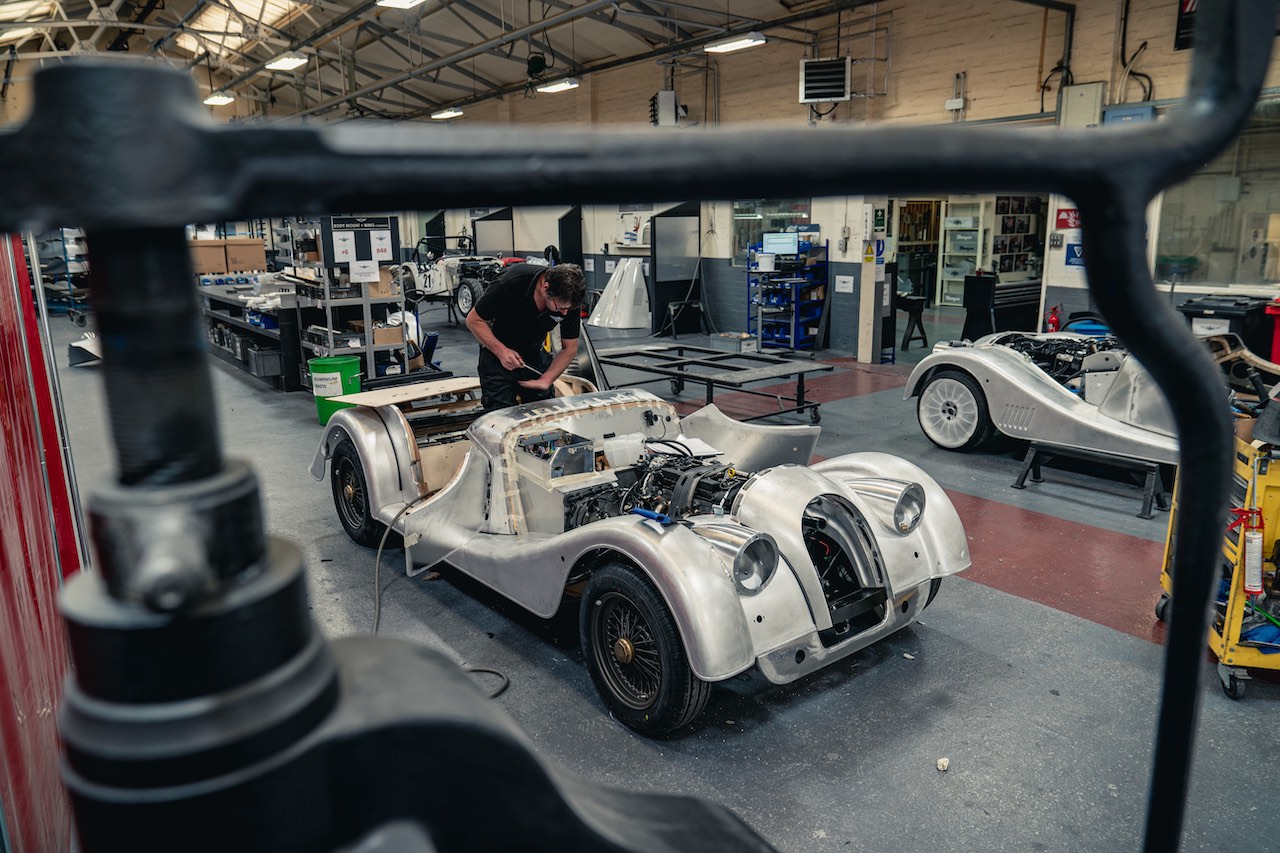 The Plus 4 70th Edition celebrates 70 years of production of the Plus 4, which began in 1950. Limited to a run of just 20 individually numbered examples, the editions feature a gold-painted chassis, Platinum Metallic paintwork, and a host of other upgrades.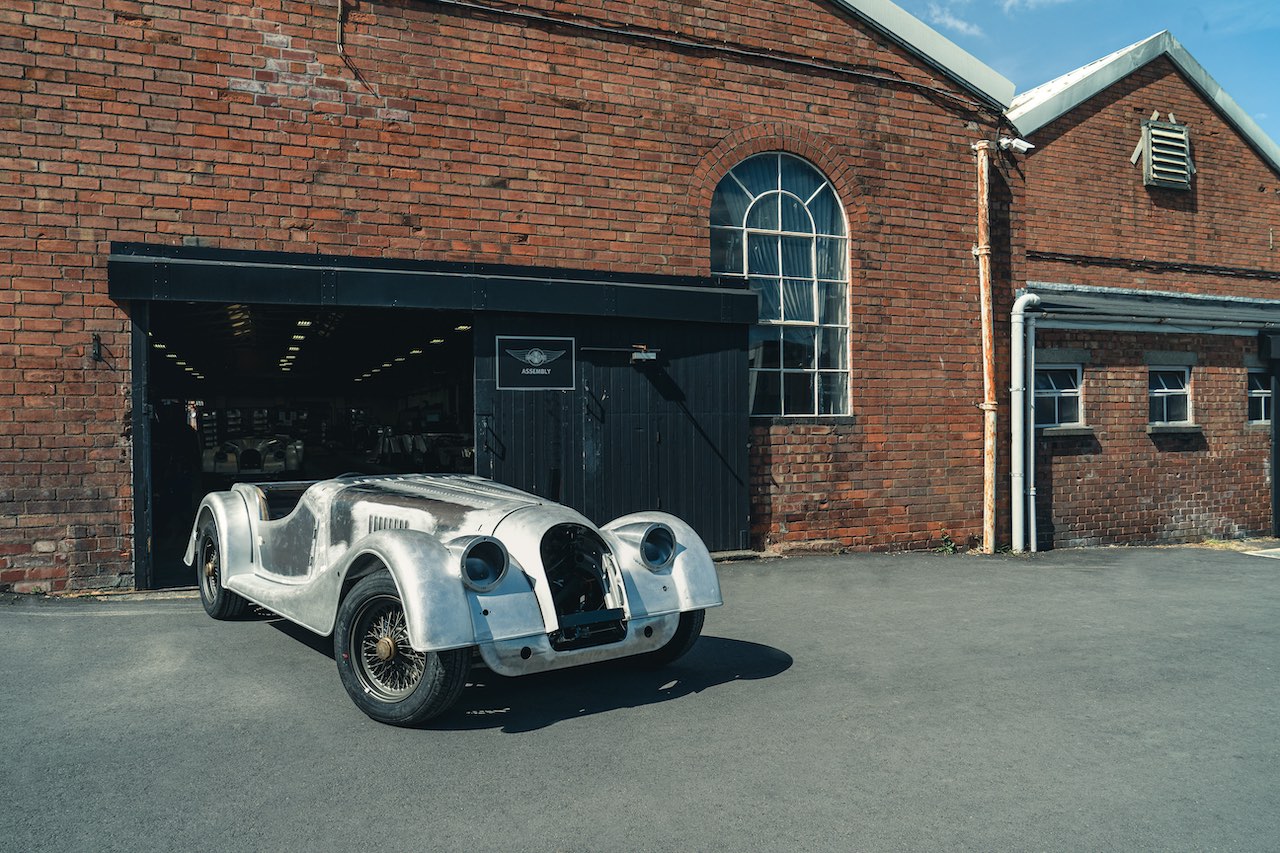 Morgan's replacement for its steel chassis, the bonded aluminium CX-Generation platform, was introduced in the Morgan Plus Six, at the Geneva International Motor Show in March 2019. It came after four years of development, and using lessons learnt from its previous aluminium platform, found in the Aero range and second-generation Plus 8.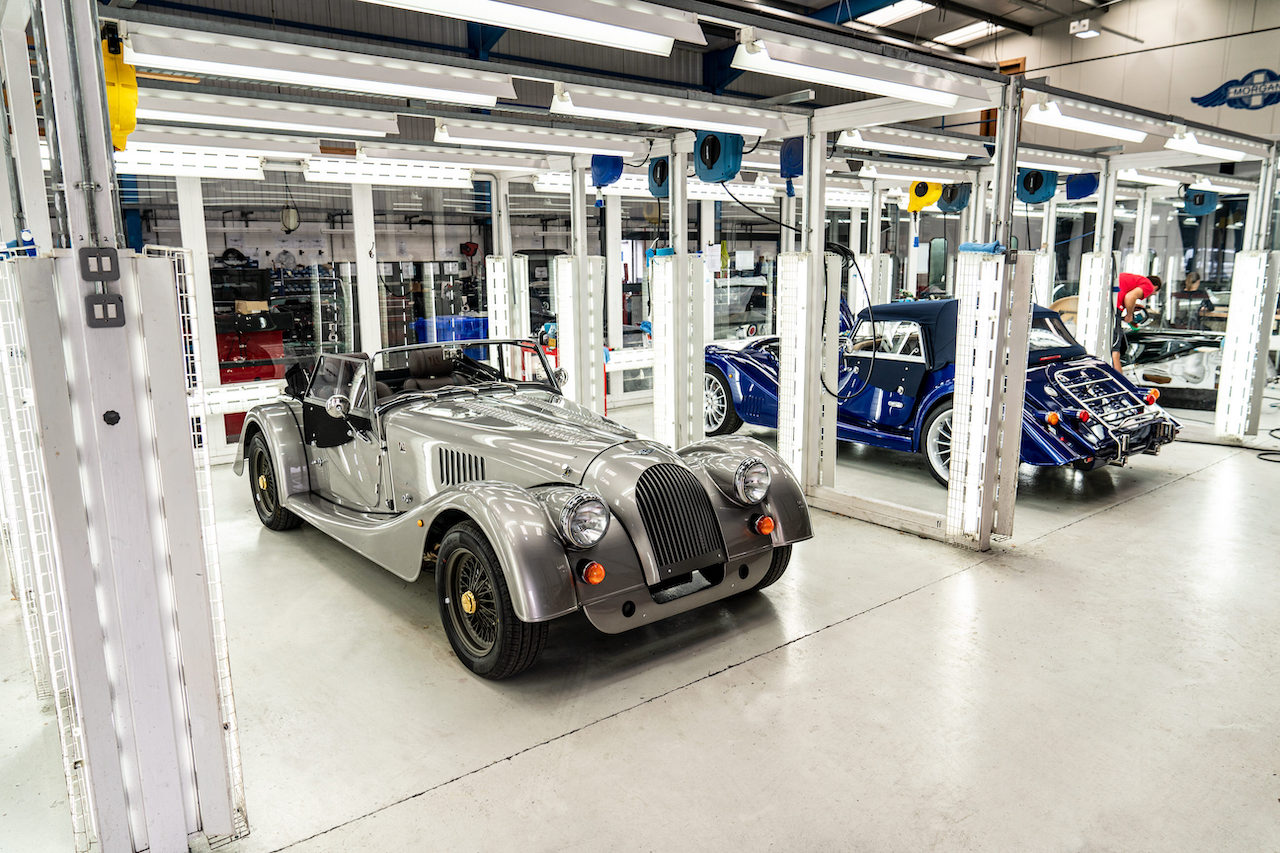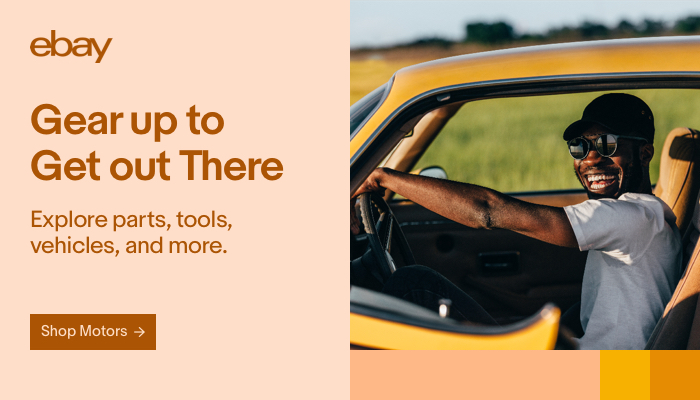 The CX-Generation platform has since gone on to underpin the all-new Morgan Plus Four, which saw its debut in March 2020. While almost a century newer in technical capability, it maintains the level of driving pleasure that has always defined Morgan sports cars. Despite the cutting-edge platform technology in these models, Morgan's famed craftsmanship and use of natural materials continues.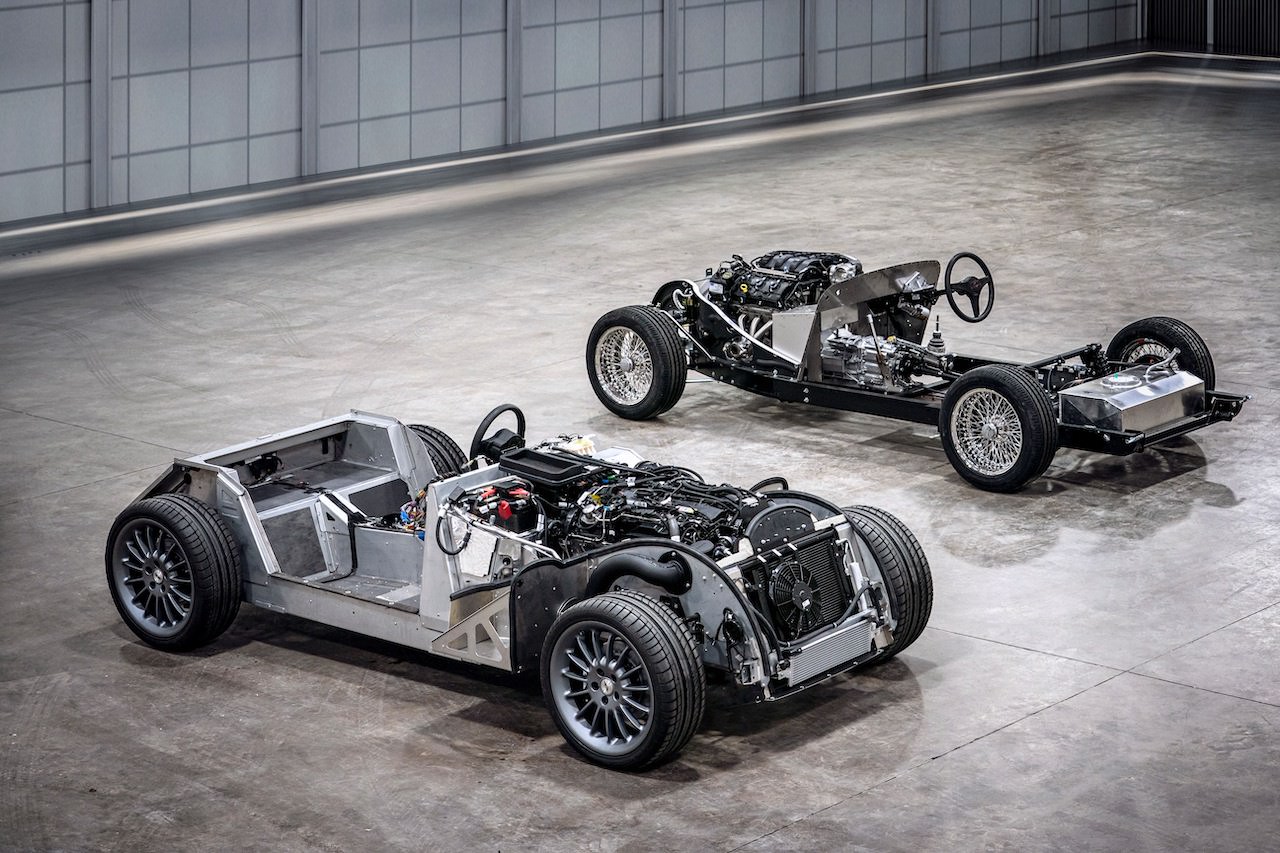 Steve Morris, CEO and Chairman of Morgan Motor Company, said: "The steel chassis has been fundamental to Morgan's production for more than eight decades, found beneath the skin of some of the most important and successful models in the company's history. Its unique driving charm is loved by many and, in fact, demand for steel chassis cars is still strong. However, with the introduction of our CX-Generation platform, which underpins our revolutionary new range of four-wheeled products, the time has come to bid farewell to the steel chassis. We are delighted to present this final steel chassis car to a long-standing friend of the factory, who we know will enjoy it alongside his extensive Morgan collection."