The 1960s was a golden age for the British automobile industry. The BMC Mini was king and its lively A Series engine found its way into a host of compact high performance cars. It also saw a peak in the use of the GRP, or fibreglass bodies, which allowed small time manufactures to get a foothold in the lucrative sports car market. The likes of Elva, Gilbern, Ginetta, Lotus, Marcos and TVR all produced their own lightweight GRP race inspired road cars. One other such company was Universal Power Drives Limited and their short-lived Unipower GT was an absolute gem.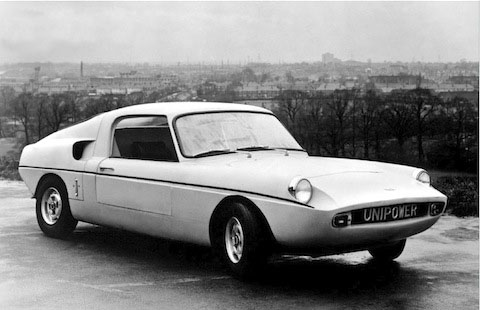 The Unipower GT was launched at the Racing Car Show in January 1966 by Universal Power Drives Limited, who expertise actually lay in the construction of lorries, forklifts and forestry tractor equipment. While UPD's experience was more on the heavy vehicle industry side, the radical GT was not actually their design. That accolade goes to the cars creators, automotive designers Ernie Unger and Val Dare-Bryan. Their goal was to bring race car design and thinking to the road and bundle it into a small and affordable package.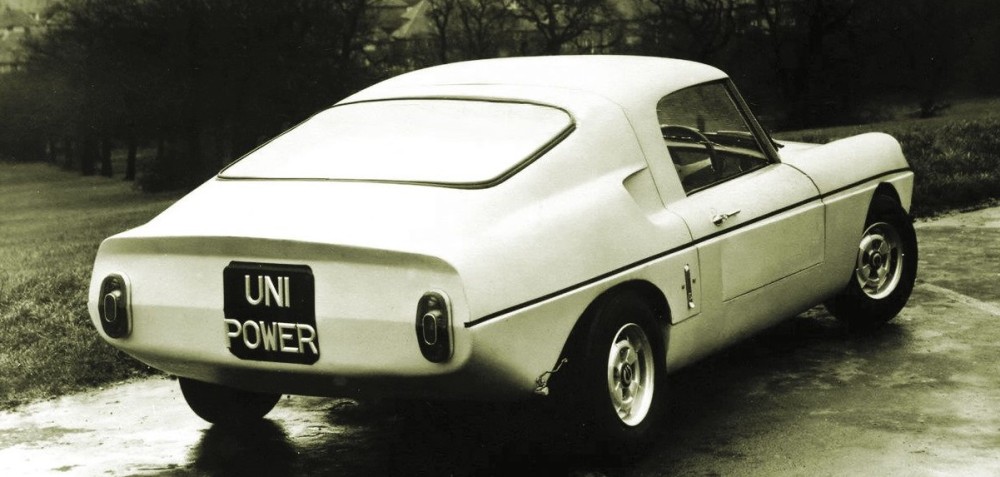 Ernie Unger, who at the time was working for Rootes on the Hillman Imp project, was fascinated by Abarth designed cars and felt it was possible to come up with a British built equivalent that utilised the Mini powertrain. While at Goodwood in 1963, he bumped into freelance designer Val Dare-Bryan. The two had met before and while catching up they got to talking about cars, naturally. Both of them realised they were having simpler ideas and wanted to design a compact road going GT sports car. So they hatched a plan, Unger laying out the overall design sketches and principles with Dare-Bryan working on the technical drawings. Two test bed cars were mocked up with one put through its paces at Brands Hatch, the second becoming the frame for the moulds, which ultimately lead to the birth of the Unipower GT.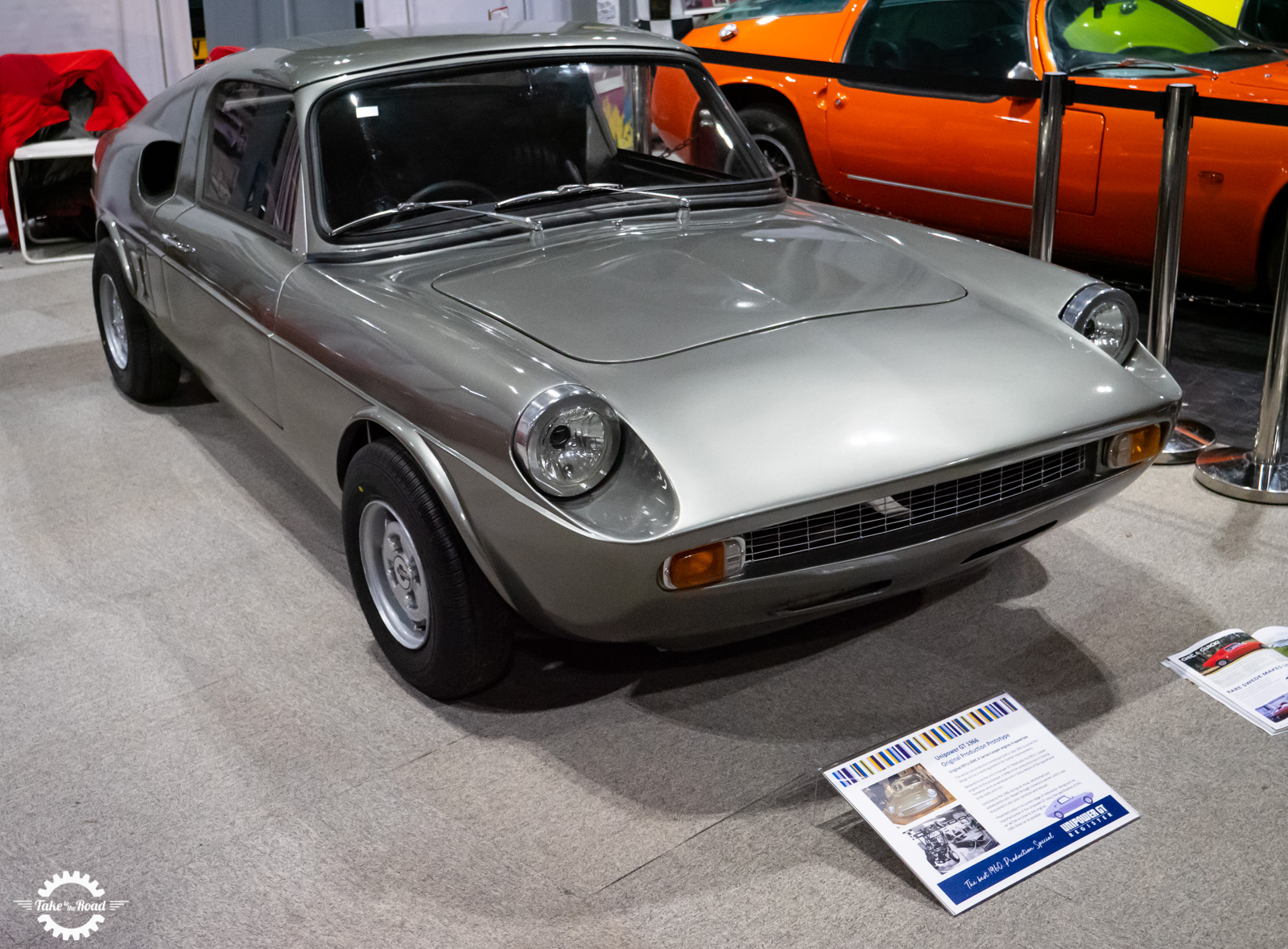 Unger and Dare-Bryan knew exactly what kind of bespoke space frame chassis they were going to design, but they needed someone else to pen the shape for their new sports car. They approached Ron Bradshaw who at the time was working for Ford drawing the GT40. Both Unger and Bradshaw actually worked for Ford, Unger on the Cortina and Bradshaw on the Le Mans winning legend. They were well acquainted but such a project outside of work had to be kept secret and under wraps for obvious reasons. Bradshaw was impressed by their design principles and agreed to do some moonlighting. The GT40 shape can actually be seen in the profile of the Unipower, even down to the height, which is the same for both cars (40.5 inches). Instead of the mighty Ford V8 however, there was the plucky mid-mounted A Series BMC unit which went on to power the little GT.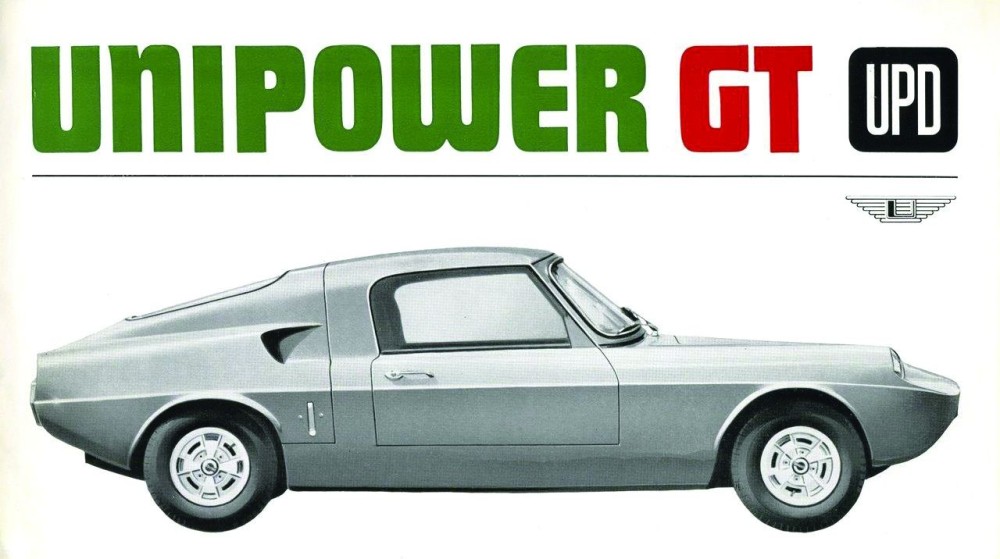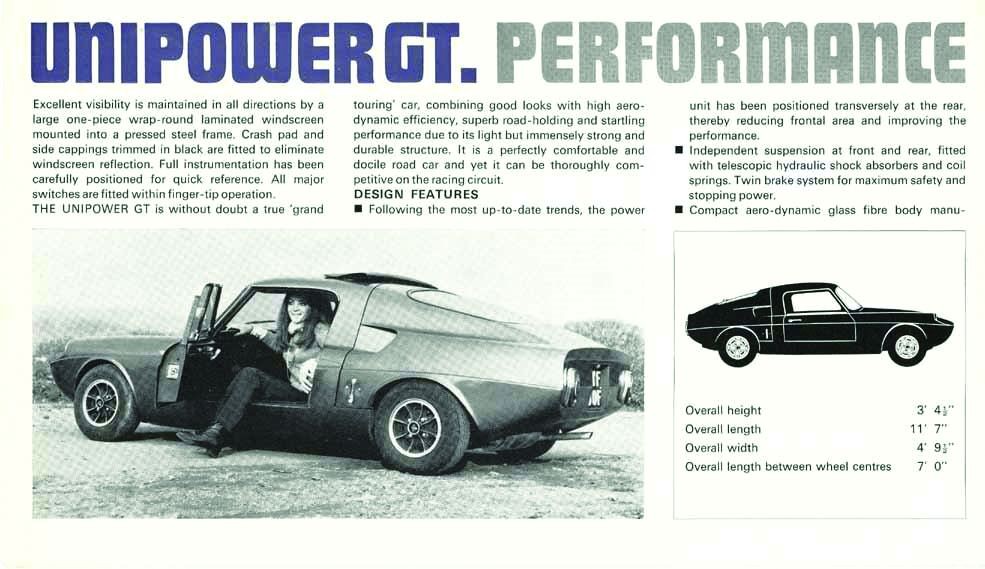 With the new design taking shape Unger enlisted his friend Tim Powell to help build the car. Powell, who would go on to become an international powerboat racing legend, agreed to finance the project and have the new car built at his Universal Power Drives factory in Perivale. Work forged ahead and the prototype was finished just in time for the 1966 Racing Car Show.

The new GT went down a storm with the press. Carlo Abarth was also in attendance. He spent time on the stand and complimented Unger on his designs. This undoubtedly would have been a great moment for Unger who had long admired the work of the Austrian tuner/designer. The little sports car later attracted the attention of Stirling Moss who was photographed with a competition GT at the 1967 Racing Car Show.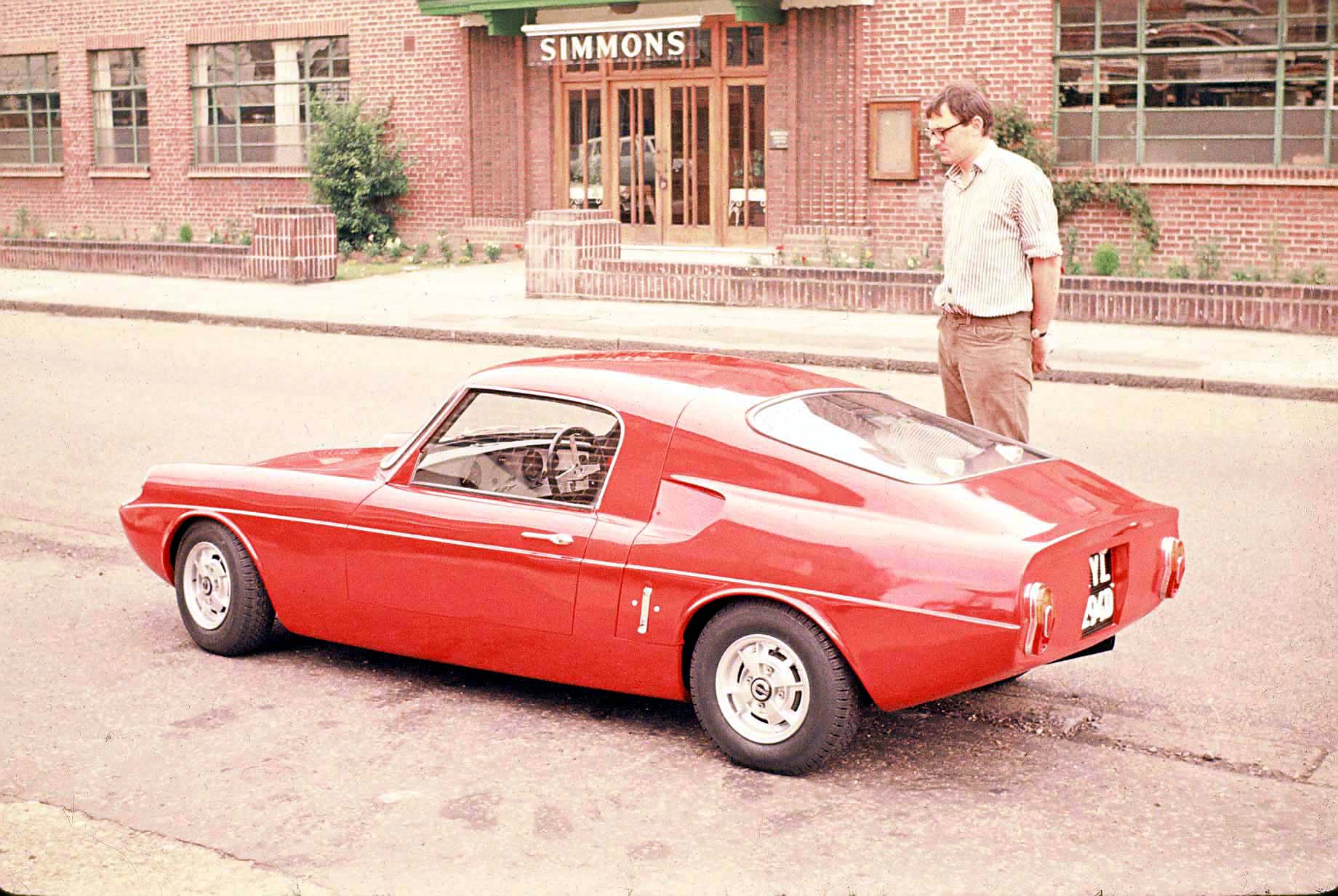 The Unipower GT's launch was a complete success and orders started to flood in, with the first example rolling off the production line in July 1966. However production proved slow and laborious and Universal Power Drives grew impatient with the car that was supposed to breath new life into their company. In 1968 up and coming racing driver Piers Weld-Forrester stepped in and formed a new company, UWF, with Unger. Weld-Forrester saw the racing potential of the Unipower GT and in 1968 acquired one that had been race prepared by Janspeed. However it was his racing exploits that proved the undoing of the new company, hitting the firms cash flow and blindsiding Unger, who was juggling his day job and other racing commitments. With resources stretched to the limit, production ended in December 1969 just months before a revised GT, the Diablo (which eventually morphed into the AC ME3000) was to be show at the 1970 Racing Car Show. In a little over four years just seventy two examples were built before the companies efforts came to a premature and abrupt end.
Tim Carpenter first came across his Unipower GT in 1981. A Chartered Engineer with experience in the automotive industry, Tim had indulged in cars for many years. His first set of wheels was a Honda 50 Sport which he fixed up just in time for his 16th birthday. He then upgraded to a 1955 Hillman Husky which he bought from a school friend for a whole 40p. While working as a fitter for the RAC at their Waddon base in Croydon during his school holidays, he bought a retired RAC Minivan. "I swapped immediately the 850cc motor for one from an Austin 1100 which I bought in a scrap yard" recalled Tim. "And I fitted a SPQR remote gearshift and a hard but comfortable bucket seat bought from a Mini racer and a very loud cassette player". It was the start of his Mini fueled obsession which would see him own more than 14 restored and modified Mini's.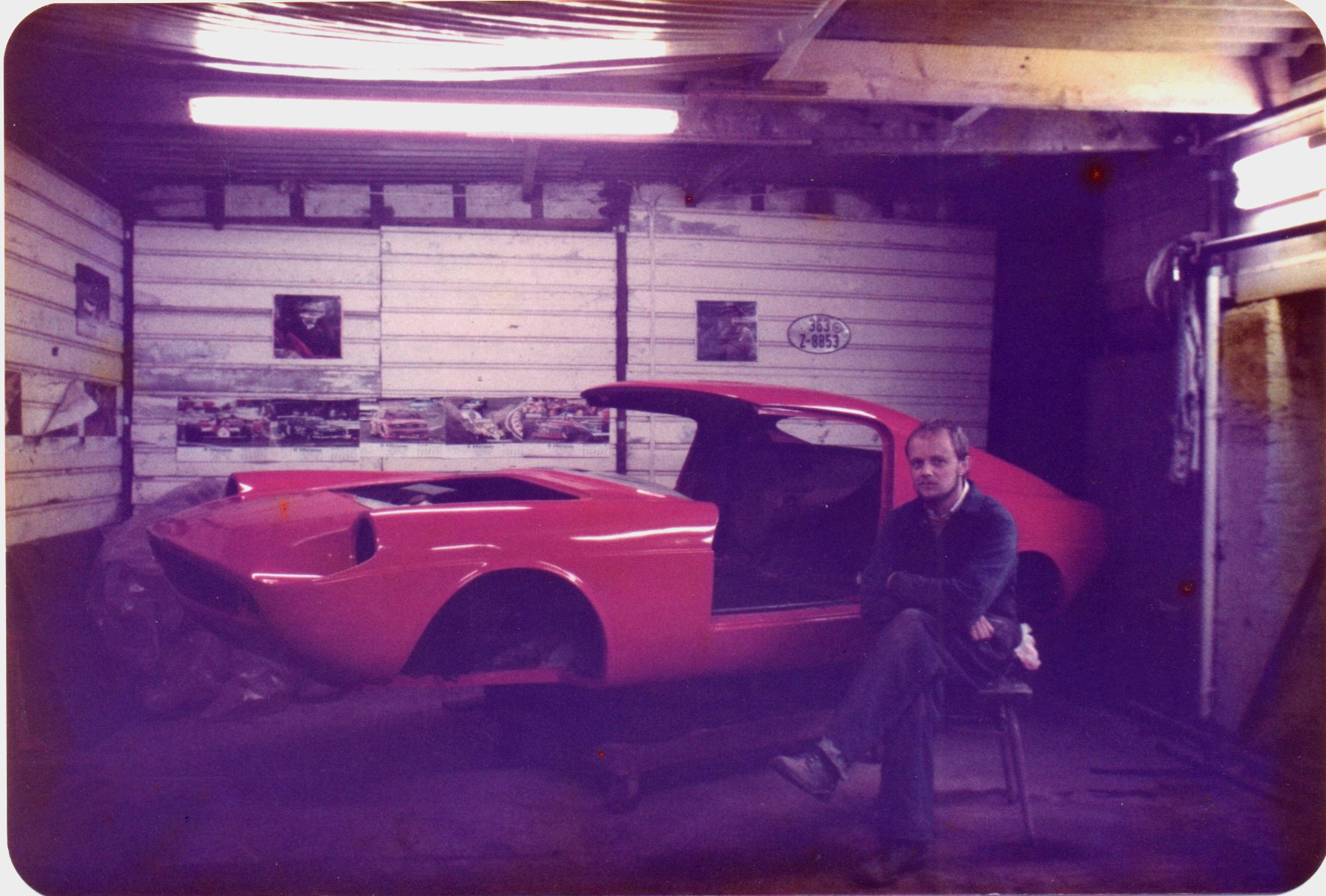 Jumping back to 1981, Tim attended the Brighton Classic Car Show at the Brighton Metropole hotel. Whilst checking out a stand which just happened to be for the Unipower GT, one of his friends spotted a scruffy note on the table that said "chassis no 1 for sale". Having owned countless numbers of Minis, Tim was very much aware of the fabled and ultra-rare Unipower GT, dubbed the Mini-Miura, the Holy Grail car for Mini owners. Later on that day he turned down the opportunity to buy a Ginetta G4 and instead became the proud owner of a rather scruffy 1966 Unipower GT. It was a car that would turn out to be very special.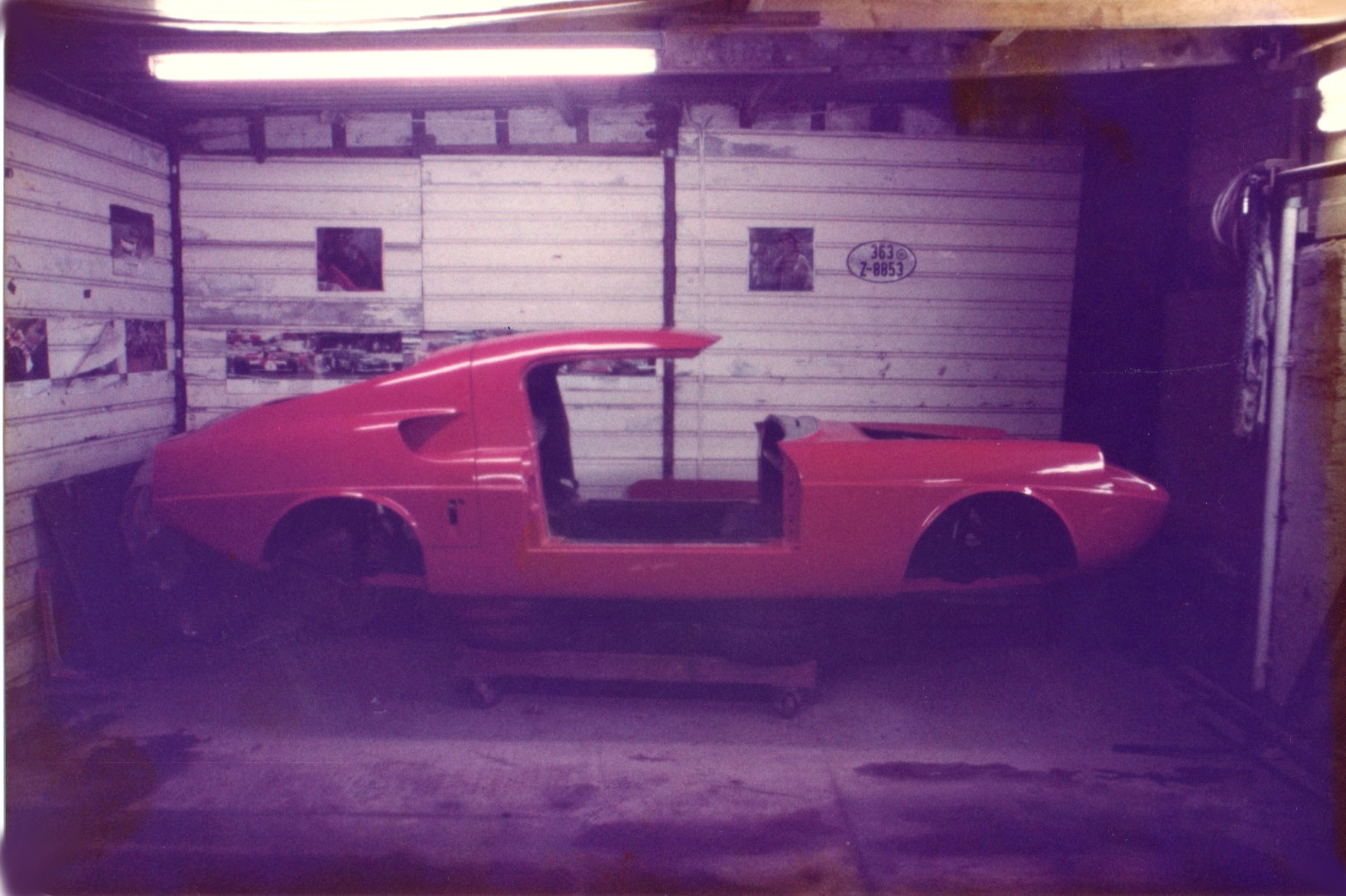 What Tim had actually acquired was indeed "Chassis No 1", the very first Unipower GT to roll off the production line in 1966. It is exceptionally rare for the very first car of any model to survive, but thankfully the very first Unipower GT road car ever produced had indeed survived. It was far from its original factory finish however and was best described a tatty rolling shell that required a complete rebuild. Undaunted by the condition and with countless hours of restoration experience behind him, Tim set about restoring the Unipower GT.
Freely admitting to being a recovering perfectionist, Tim wanted to be as hands on with the build as much as possible. He was also determined to do it right as he was very aware of how important his car was, and wanted to keep the restoration true to the original design principles of the Unipower GT. He spent endless hours scrapping off the tired and cracked paint with a blade, rather than resorting to quicker but more aggressive chemical strippers. The endless and monotonous task paid dividends though and the GRP shell remains as strong and light as when it was first laid down in 1966.
With the bodywork coming along attention turned to the engine and transmission. The original drivetrain was long gone which meant Tim had a blank canvas to play with. However he wanted to maintain the original design philosophy of the car and chose to stick with a BMC A Series transverse power plant. Following the bible of David Vizard's book, 'Tuning BMC's A-Series Engine', Tim's Unipower GT ended up with a bored out 1,398cc motor. Tuned primarily for road use, the cam, head and compression were given a mild specification, with the bottom end balanced and polished. It was also treated to a lightened flywheel. Because the Unipower GT is very light (we're talking around 580kg here which is super light) it was fitted with a tall final drive, which Tim described as going "some way to compensate for the economy of its Weber 45 DCOE carburettor!" After two years of painstaking restoration work, the Unipower GT was finally back on the road after decades of neglect.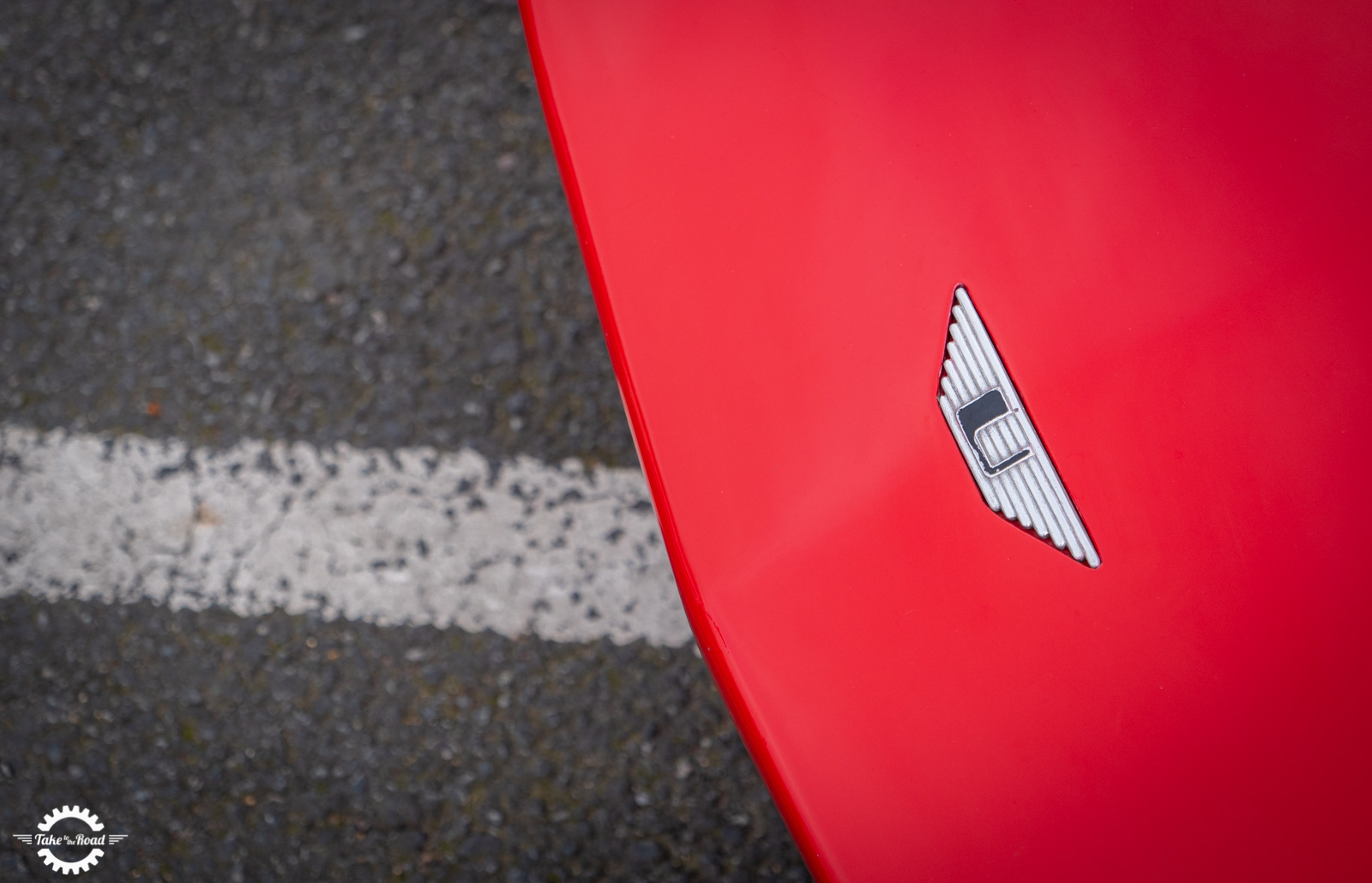 In 1987 Chassis Number 1 took part in the Unipower GT's 21st birthday celebration at Syon House. Tim also changed careers at the time and whilst studying for a Masters Degree he met his wife. Family life and work then took over and by now the Unipower was in dry storage, where it remained until 2016. After almost twenty six years in hibernation, Tim decided it was finally time to revive the little GT and get it to the marque's 50th anniversary celebration at Beaulieu. Chassis Number 1 was officially back on the road!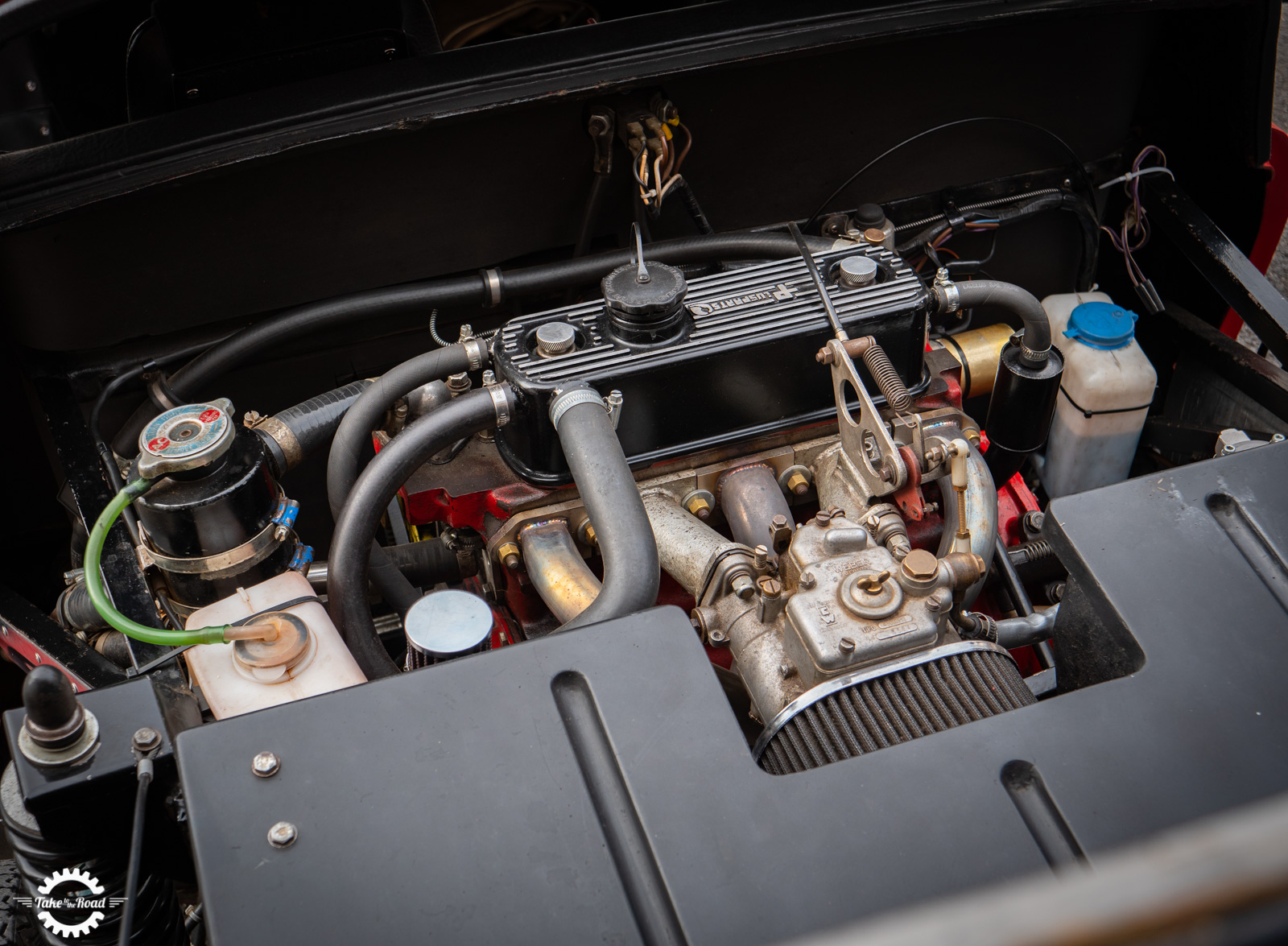 After its thorough recommissioning in 2016, the Unipower GT has seen a whole raft of upgrades, tweaks and improvements which have helped improve the whole package. The list is actually pretty extensive and shows Tim's understanding of the car's excellent race car origins. Rose-jointed turnbuckle tie rods have been fitted to the rear hubs which allows for more accurate wheel alignment. The GT's road springs rates were changed on all four corners, so they are now better aligned to the weight distribution of the car and have greatly reduced body roll. A front chin spoiler off a VW Golf Mk1 was also fitted to help improve high speed stability.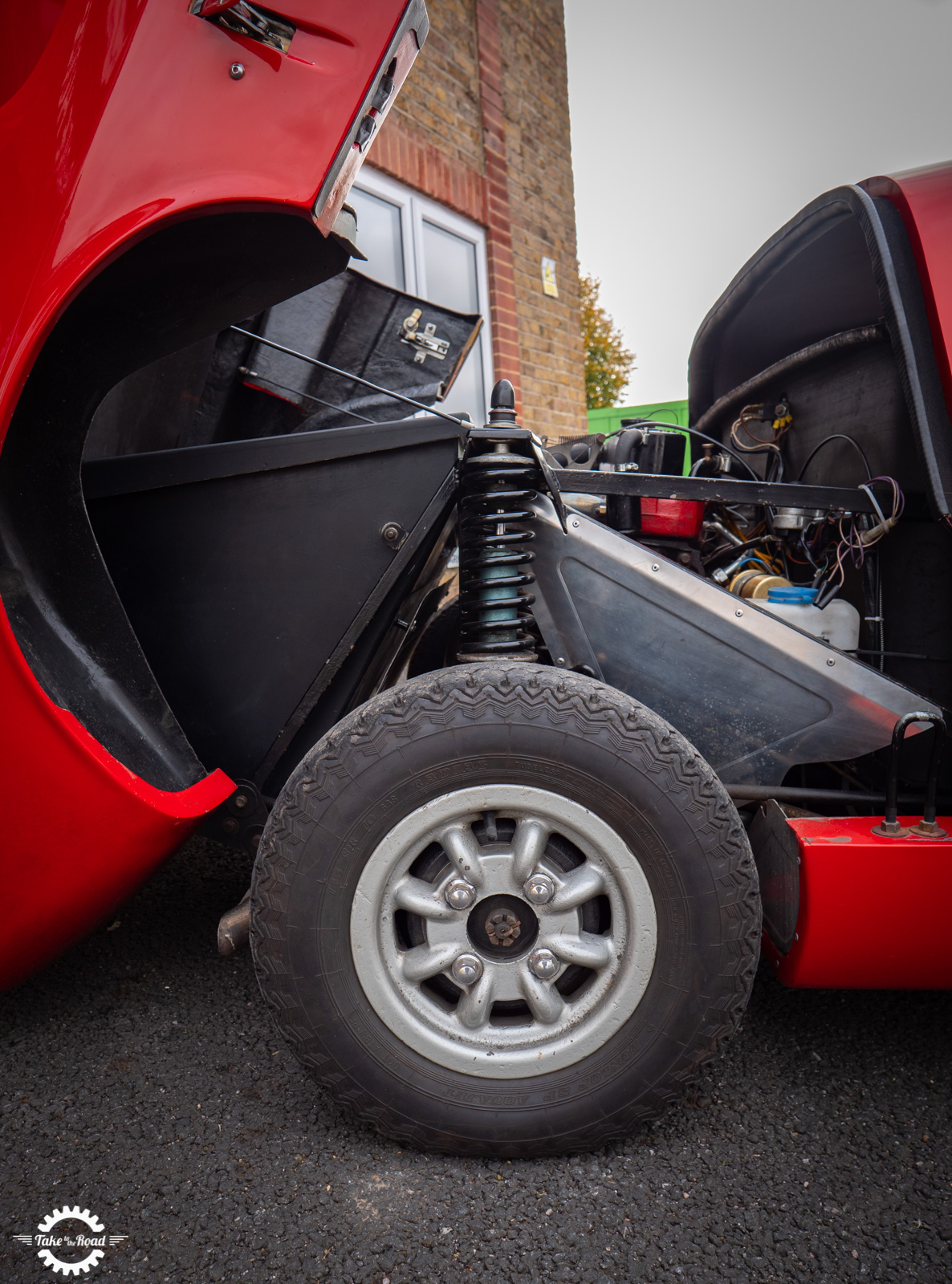 Tim has also treated the BMC A Series engine to a new custom exhaust manifold and silencer, improving both power and torque, while at the same time making it a lot quieter. Which is "no bad thing. The original system was measured at 103.5dB. It's now 94dB!" he grins as he point's to the ear plugs on the dashboard. The fuel tank has also been modified to increase range.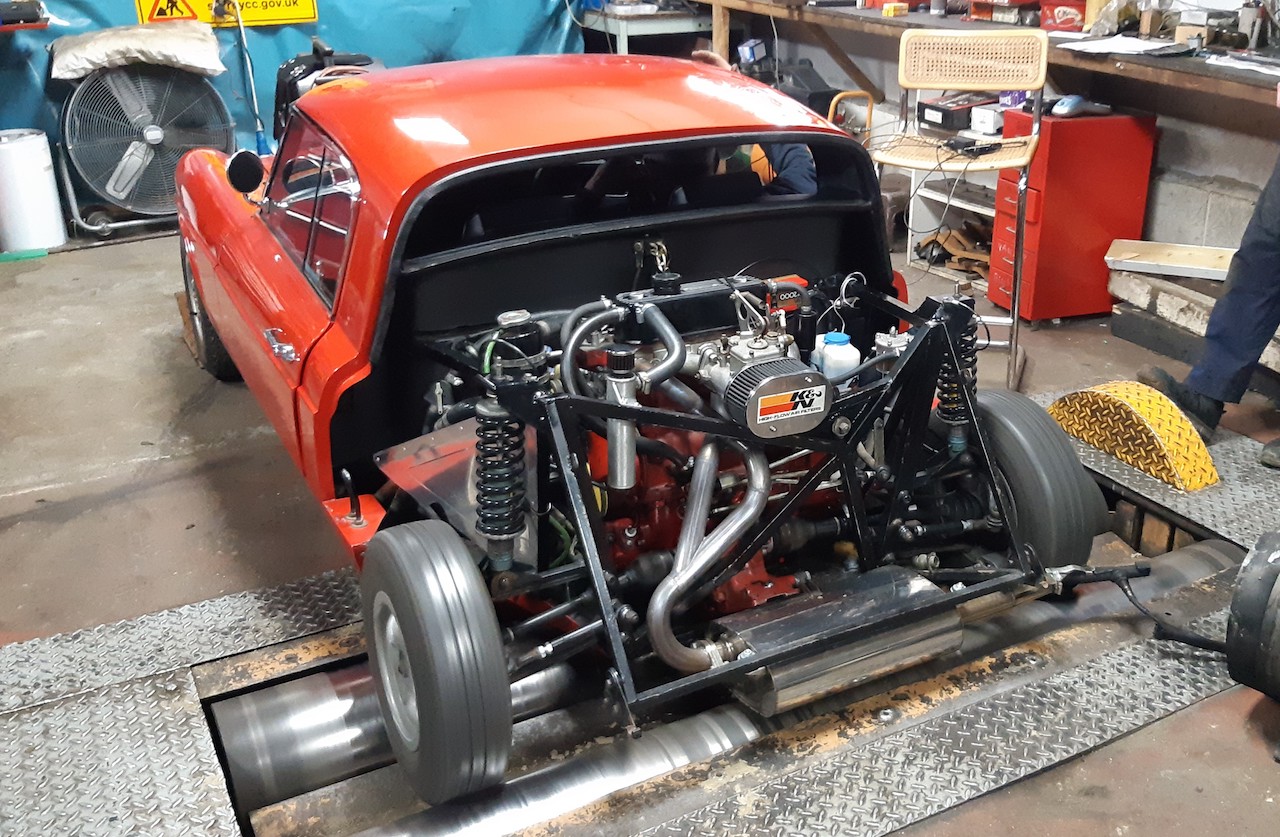 Speaking of power and torque the 1,398cc unit has been fine tuned on a rolling road by Andy Cattani at Classic and Race. Figures to date show the motor currently pulls 68 hp at the wheels at 5,500rpm, so it is probably producing about 100 BHP at the flywheel. Peak torque is 69Nm at 4,600rpm. In a car that weights a mere 580kg, this is very impressive indeed!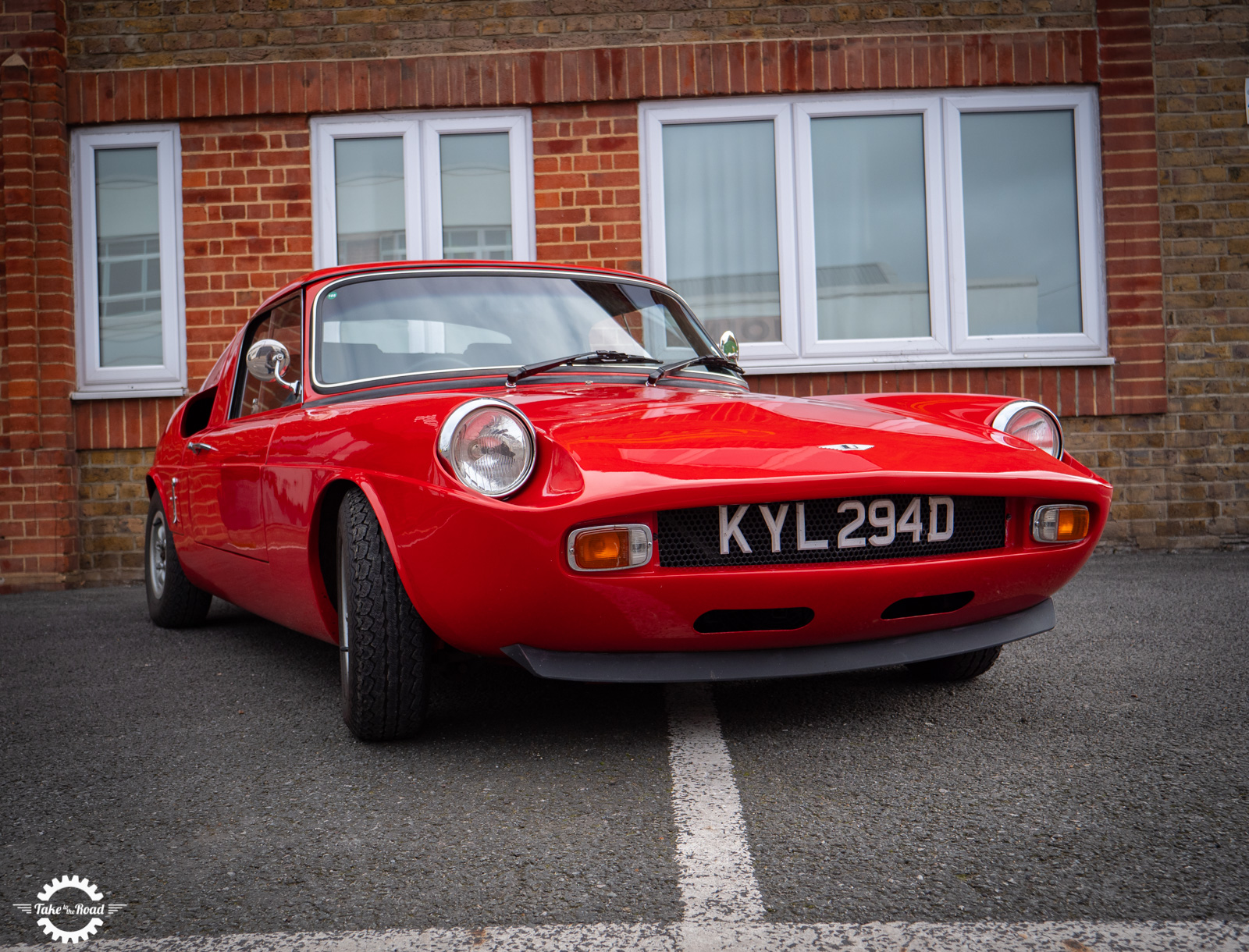 On the road the Unipower GT is "chic and quick! It's a true head turner and so much fun. It's so well behaved, it almost drives itself" notes Tim. "The first thing you notice is how low you are compared to everything else on the road – Mini door handles are at eye level! This gives a fabulous impression of speed and handling".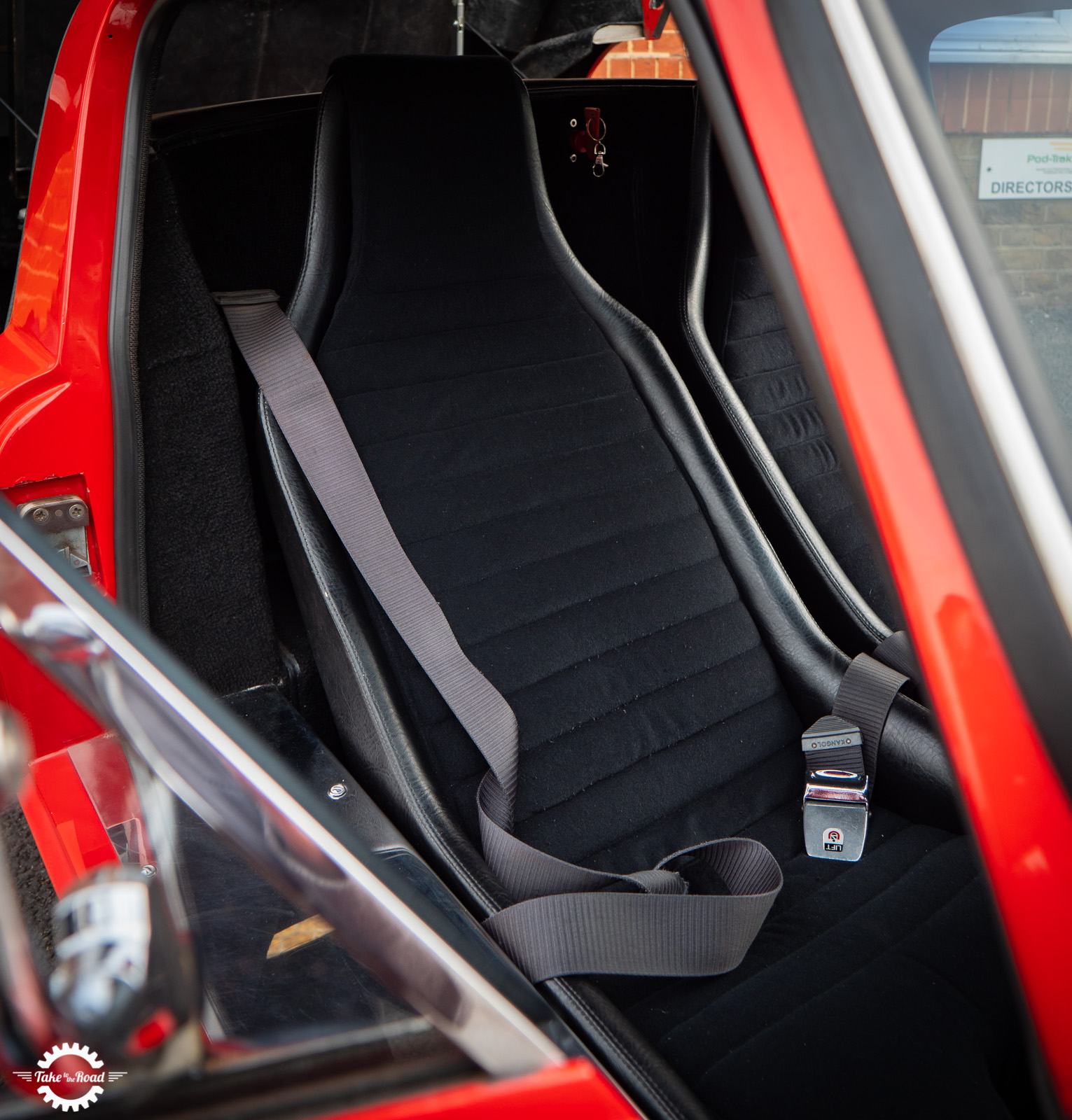 Having had a couple of passenger rides in the Unipower GT, the torque from the BMC unit is massive. It sets off like a scalded cat off the line, with phenomenal acceleration that pins you back into the seat. It is extremely rapid with its equally extremely low ride height only enhancing the sensation of speed. This little car just wants to fly and as Tim works through the gears, the Weber carb just behind your head sings its chorus. The car corners like a limpet, as expected, with hardly any body roll what so ever. It is pin sharp, eager and fun. Unger and Dare-Bryan produced an absolute peach of a chassis and the appeal of the GT is immediate! This a brilliant driver's car that is both balanced and raw. The only criticism really is access getting in and out of the car. The doors are quite short and the sills are quite wide, which makes climbing in and out a little undignified. However once you are in all that is forgotten as the pocket rocket is guaranteed to put a smile on your face.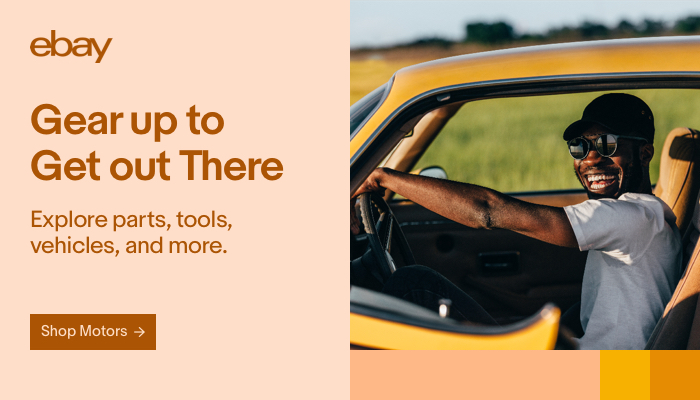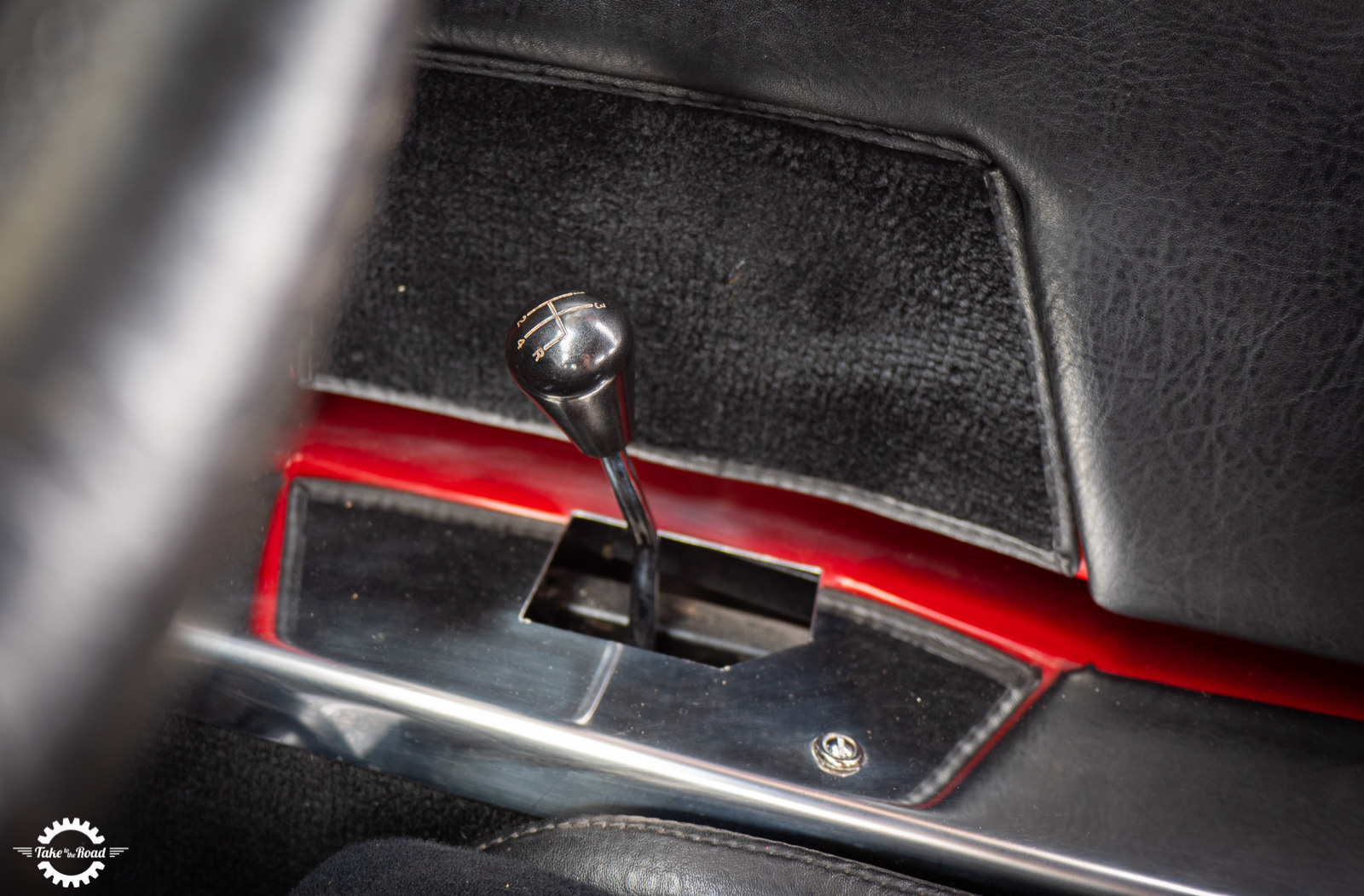 Even though Tim's Unipower GT is exceptionally rare (only around forty examples are thought to have survived), it is no trailer queen. He drives it everywhere and is a regular participant at hill climb events and classic car shows across the UK. "These cars are very, very rare so I sort of regard it as my responsibility to let it be seen by as many people as possible and talk to them about its pedigree and history" notes Tim.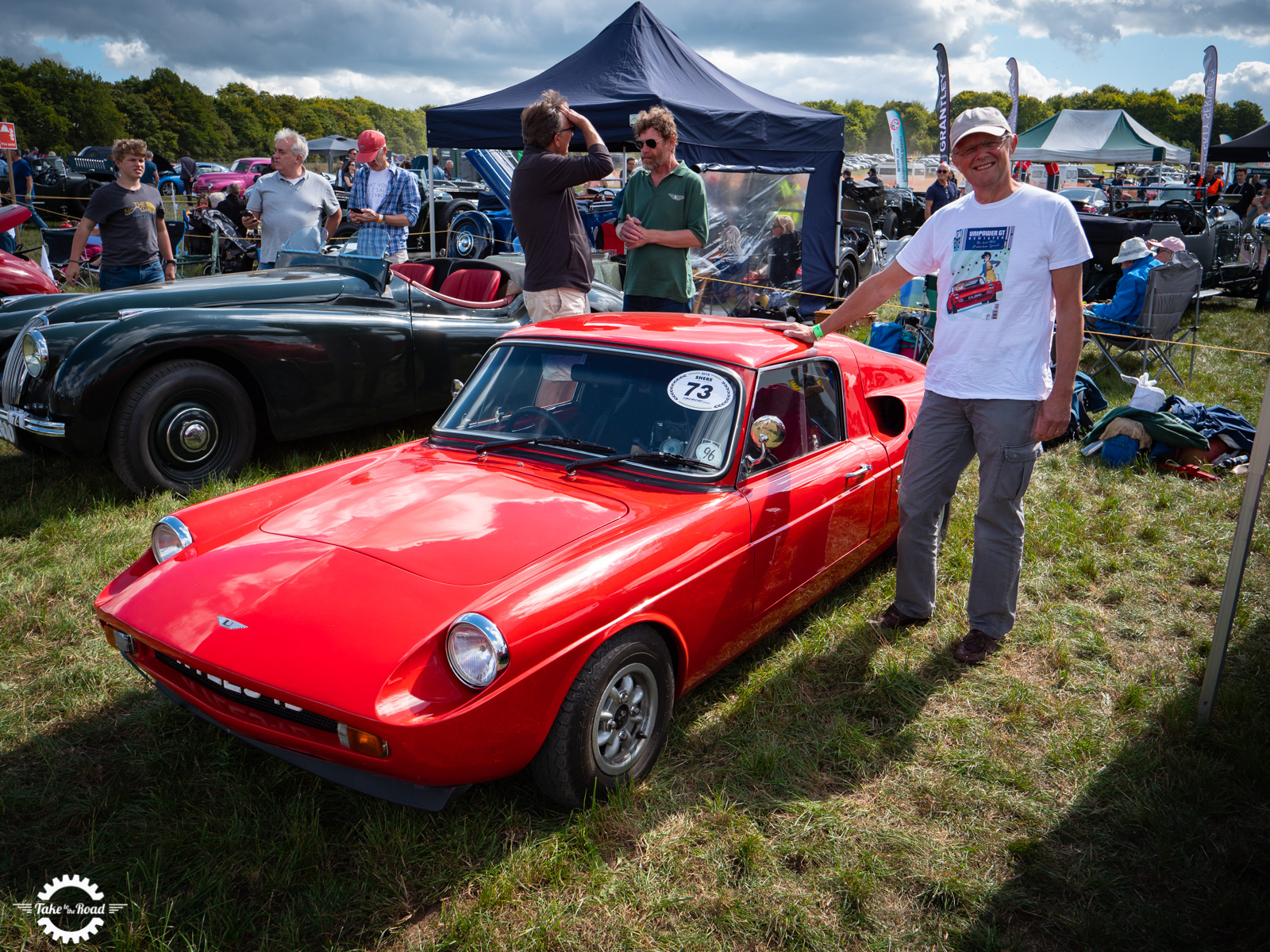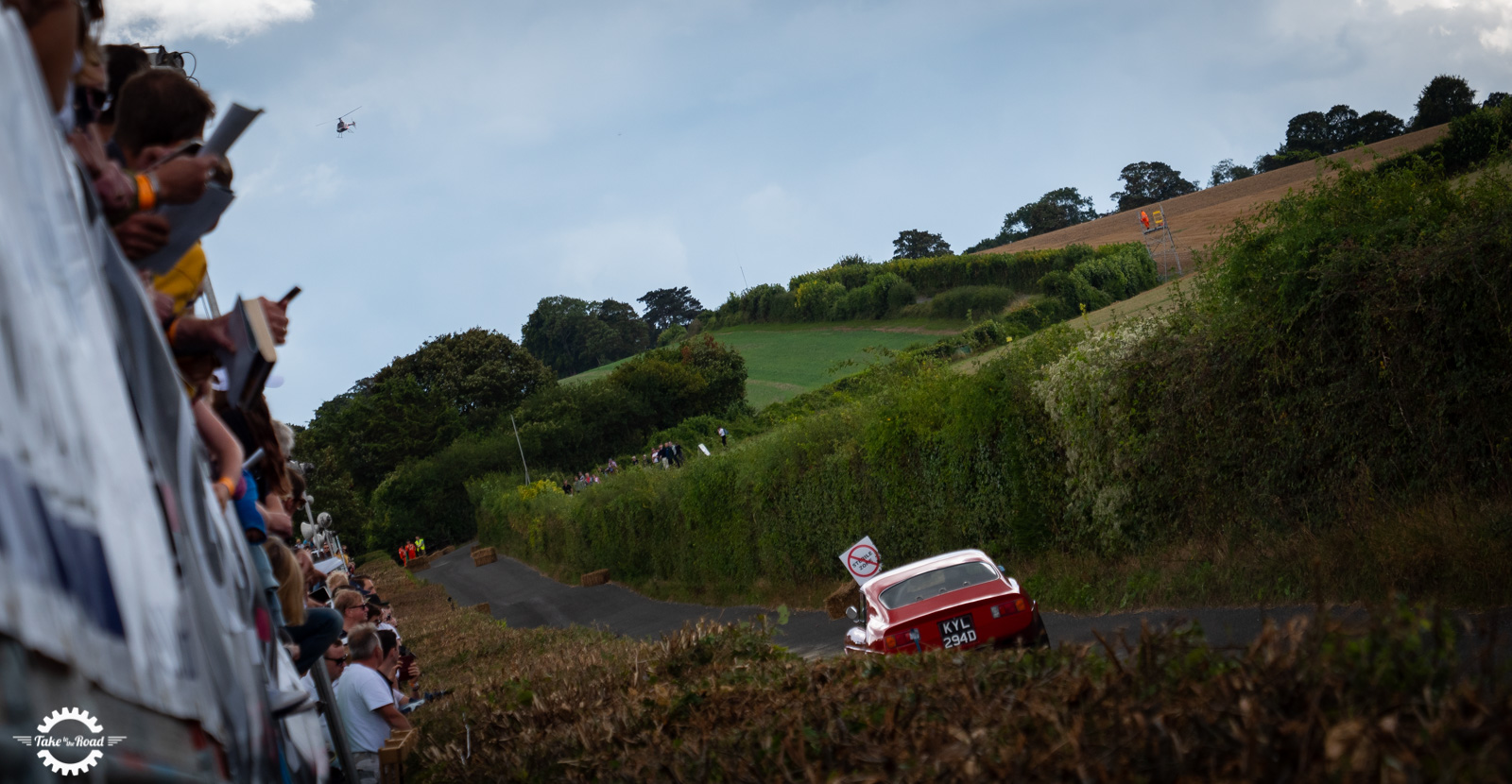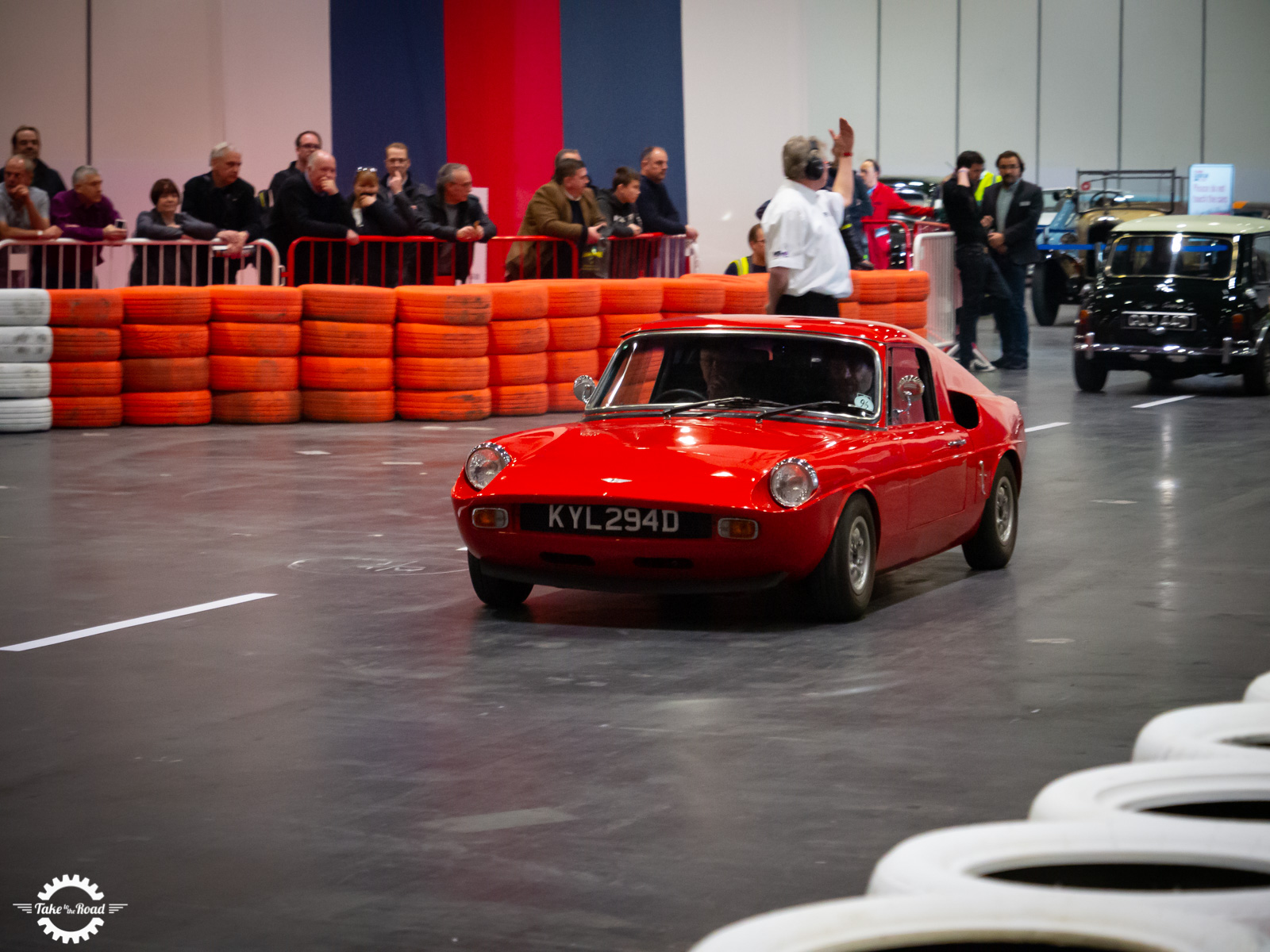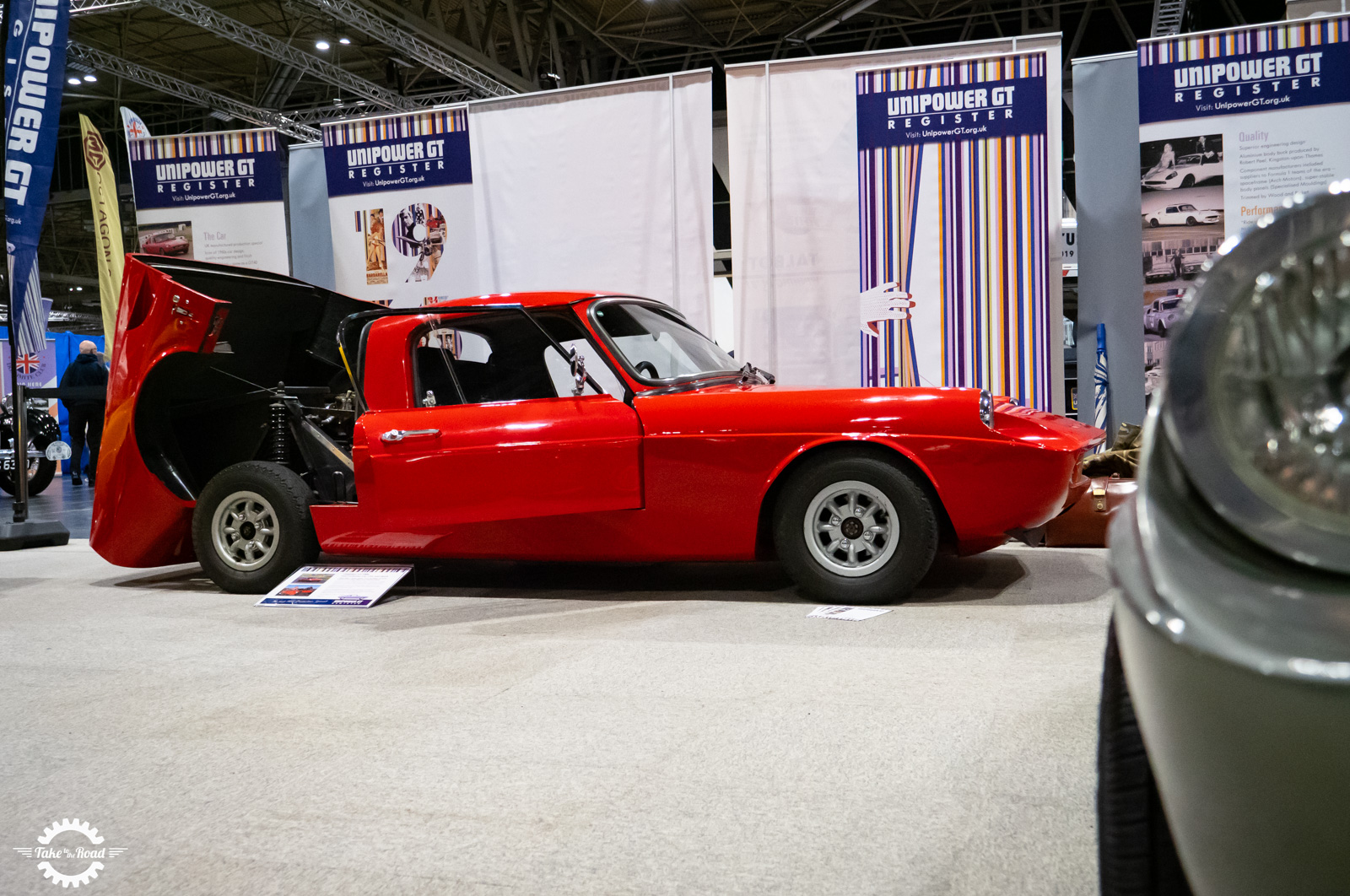 Speaking of history, Tim was fortunate enough to reunite Ernie Unger with the car at Goodwood in 2016. Unger provided useful insight into the cars early design and of course lots of stories from back in the day as well. It was "what you call after-sales service some 51 years after the event!" As well as reuniting Unger with his design, Tim has also been in touch with both Val Dare-Bryan, Nick Oroussoff, the production manager and Malcolm Clube, the original Unipower GT salesman. This has given him amazing access to the key personal that helped create and market the amazing but short lived GT.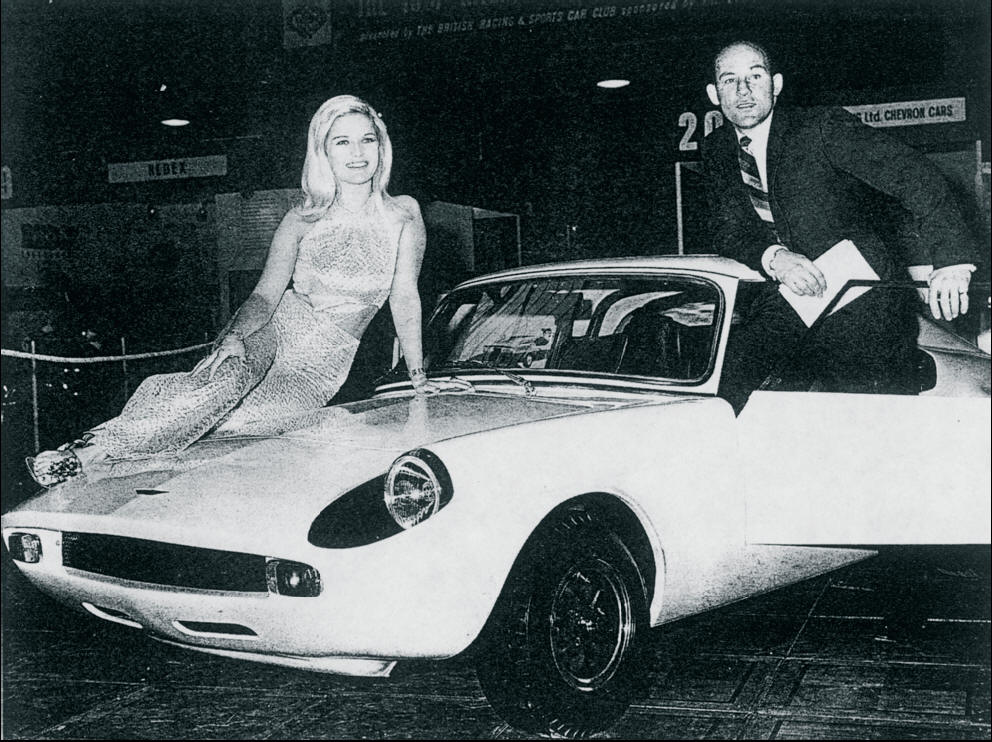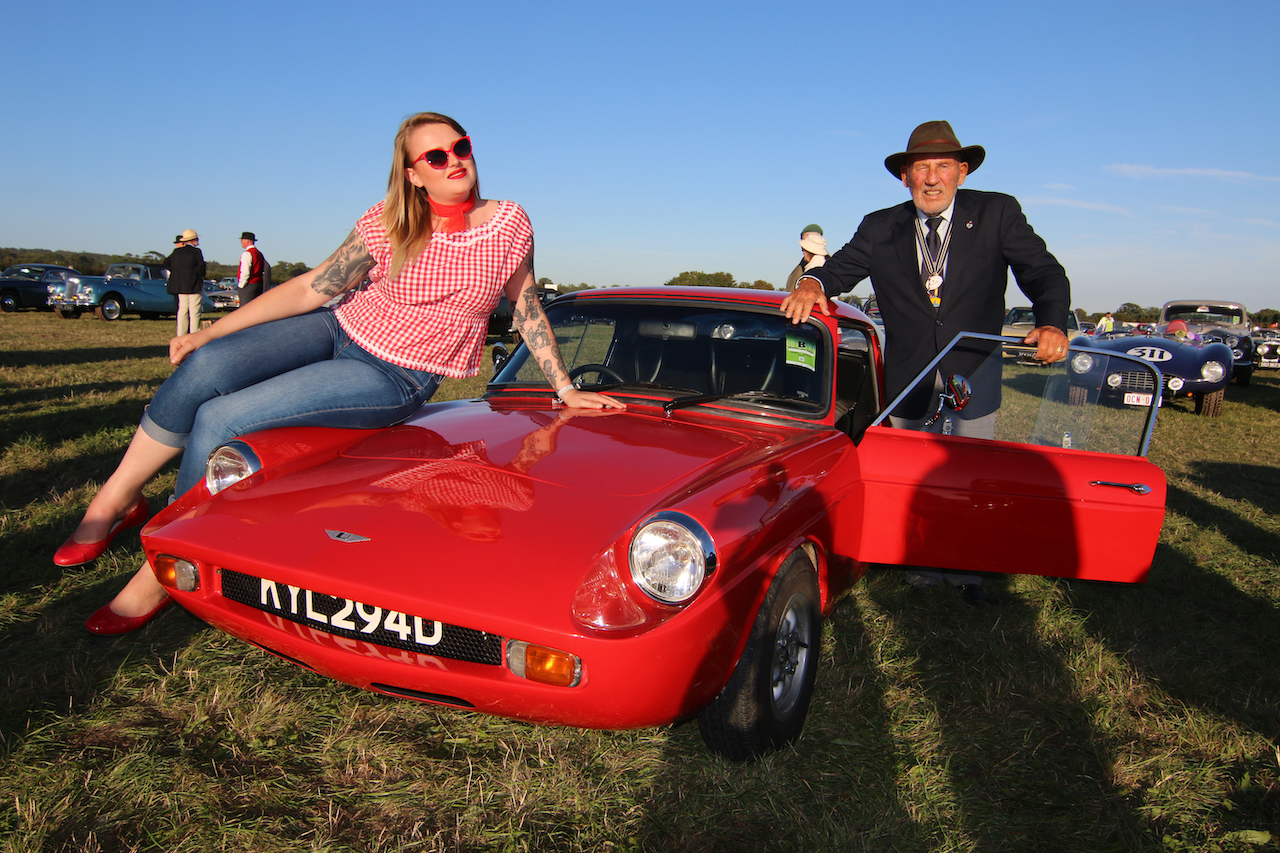 The Unipower GT story is tinged with sadness because the company never really got a chance to get going. The failure wasn't down to a poor product that didn't sell. In fact the car was a complete success. It was not only well received, the company also had a full order book, such was the demand. However the firms cash flow problems were ultimately its undoing. If funds had been available to stave off closure, who knows where Unger could have taken the little GT. A Targa prototype and the planned Diablo (which later morphed into the AC ME3000) showed what could have been. The short-lived production run however has made the Unipower GT both rare and sought after. Examples today rarely change hands and when they do, they command a princely sum. The car is also supported by the active and passionate Unipower GT Register, with owners scattered all over the world.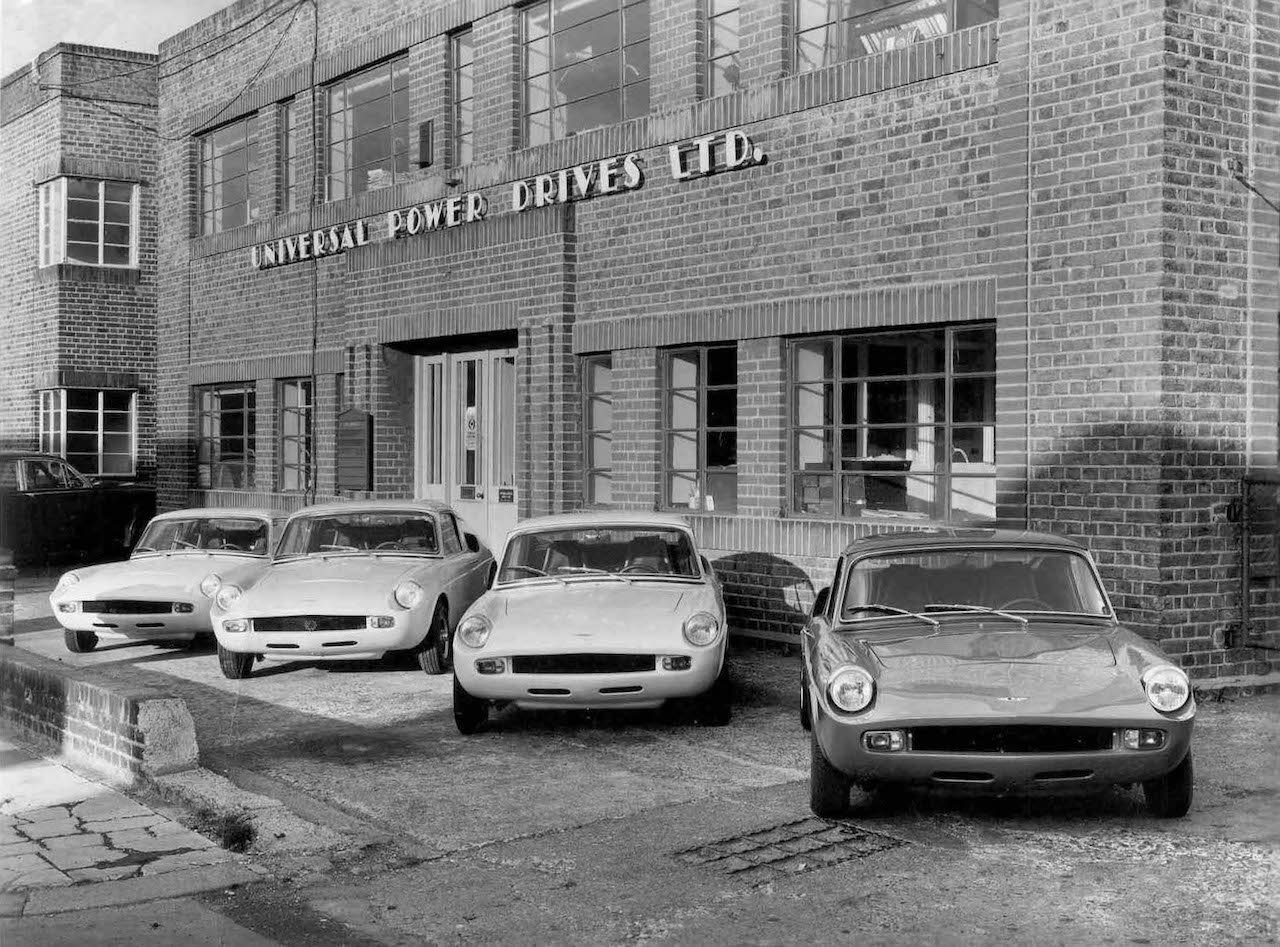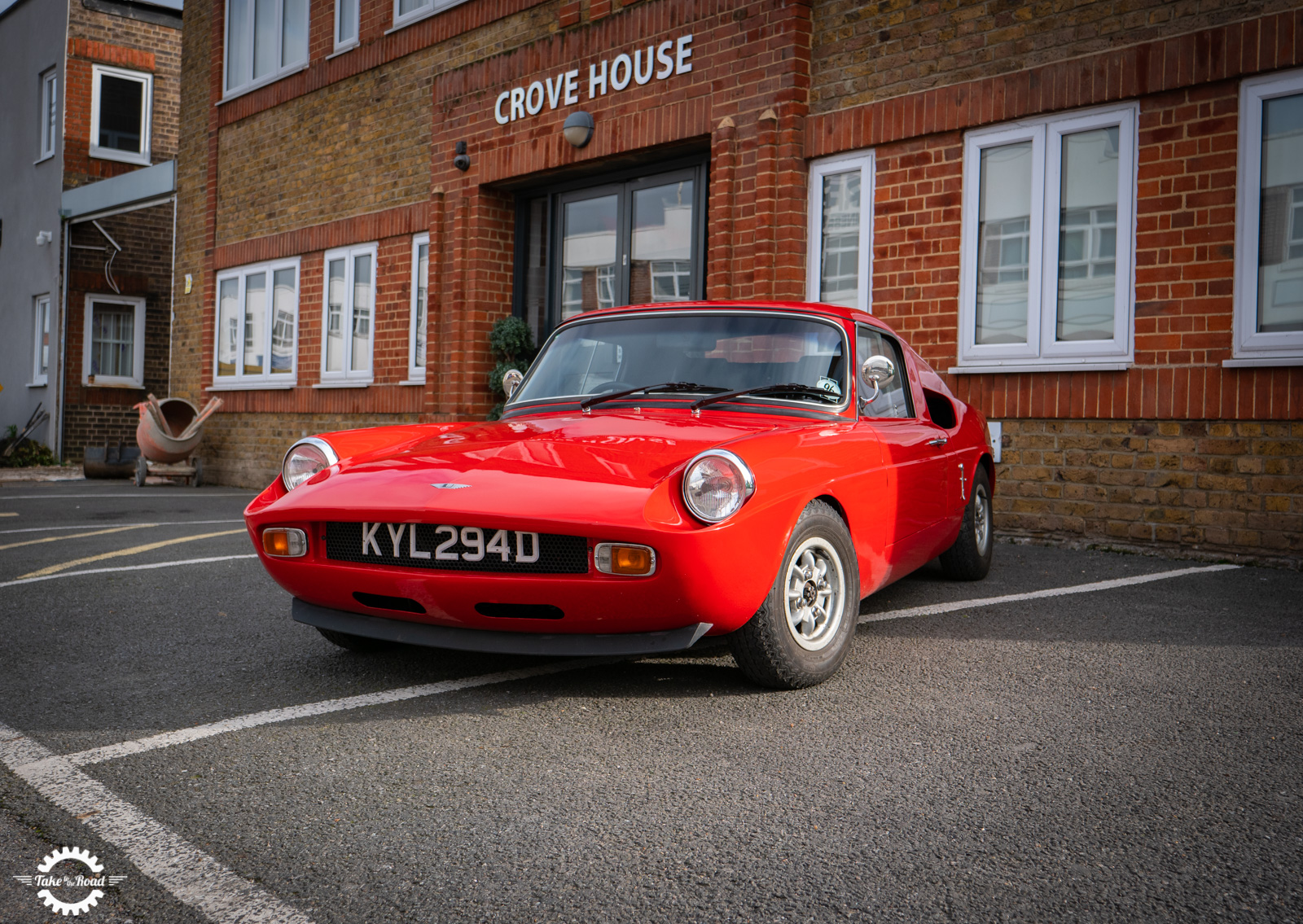 Tim's Unipower GT, Chassis No 1 is a unique example of 1960s British sports car engineering. It is a fascinating pocket rocket that punches well above its weight and can hold its own against substantially larger competition. It is also a pretty, well-proportioned and cleverly engineered car, the simplicity of it's design covering a well thought out space frame chassis. The remarkable cottage industry origins of this car are what make the Unipower GT more than just a pocket rocket. It was a game changer that had massive potential, one that emphasised the sound design principles of Ernie Unger and Val Dare-Bryan.
Another amazing survivor too is the actual site of the original Universal Power Drives factory in Perivale. No 14 Aintree Road has changed little since the late 1960s, so it was very fitting to take Tim's Unipower GT back to where its journey first started for this article. In fact it is believed to be the only one to have returned to the former factory. It was a nice moment to see Tim's car come full circle, adding another chapter to its fascinating story.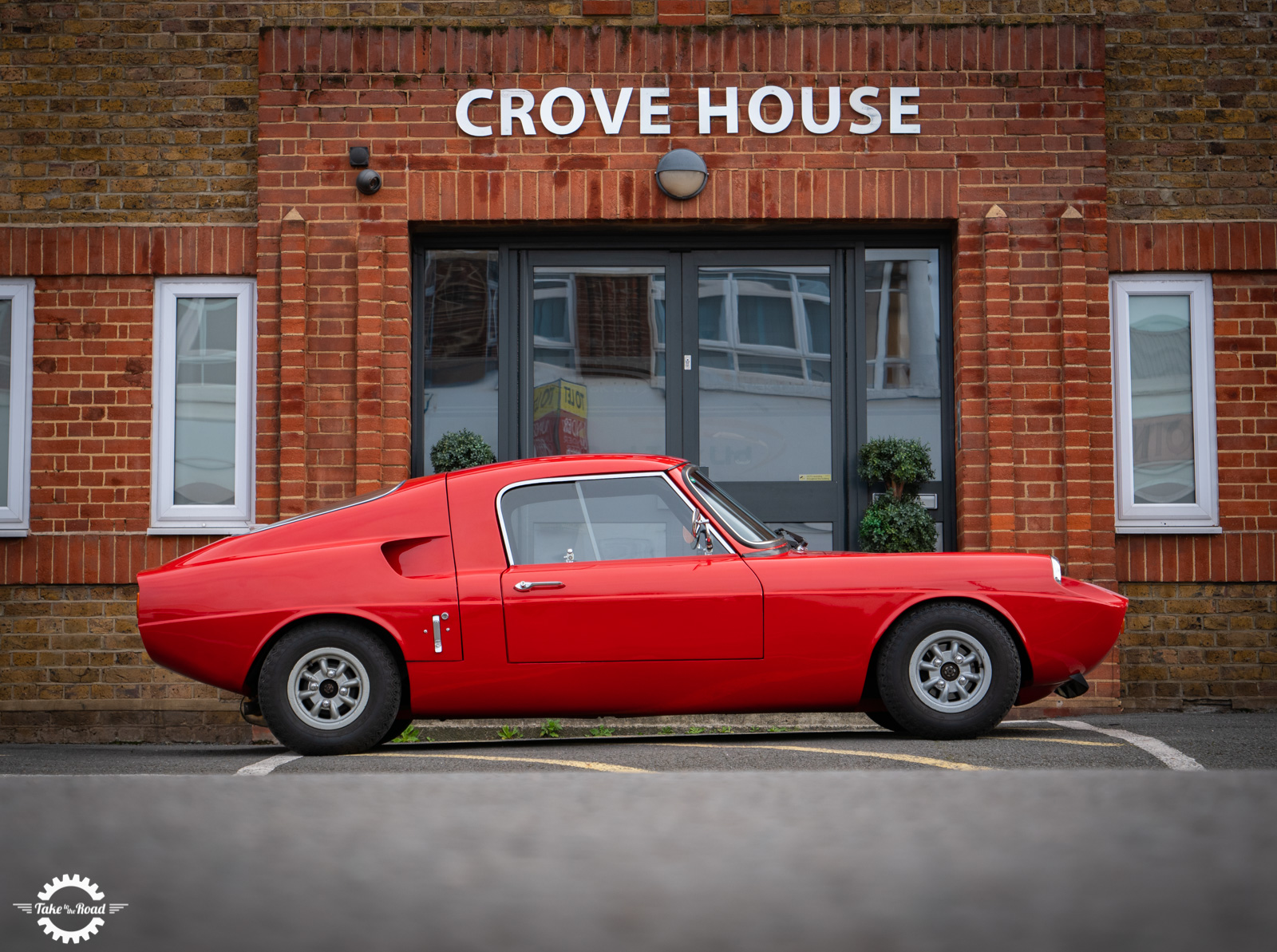 Thanks to Pod-Trak Ltd for permission to photograph outside No 14 Aintree Rd