High performance automotive engineering firm RML has released more details about its upcoming Ferrari V12 powered Short Wheelbase performance GT. First announced in May of this year, the new Grand Routier is due to launch this autumn, with the first customers cars ready in quarter-one of 2022. And as development of the performance GT moves ahead to the final stages, the firm has unveiled the first images of the new models interior.
RML's head of design, Jonathan Bowen, describes the new performance GT as "balanced and pretty, but purposeful and confident". It takes inspiration from the great road and race legends of yesteryear and offers both the driver and passengers 21st-century levels of comfort and convenience.
Like its classic body design, which will be formed from carbon fibre, the Short Wheelbase's cabin is a work of art, and while it appears beautifully analogue, technically and ergonomically it's anything but. Designed to accommodate drivers from 5 ft to 6 ft 6 in, the interior is light and spacious, with excellent visibility front and rear.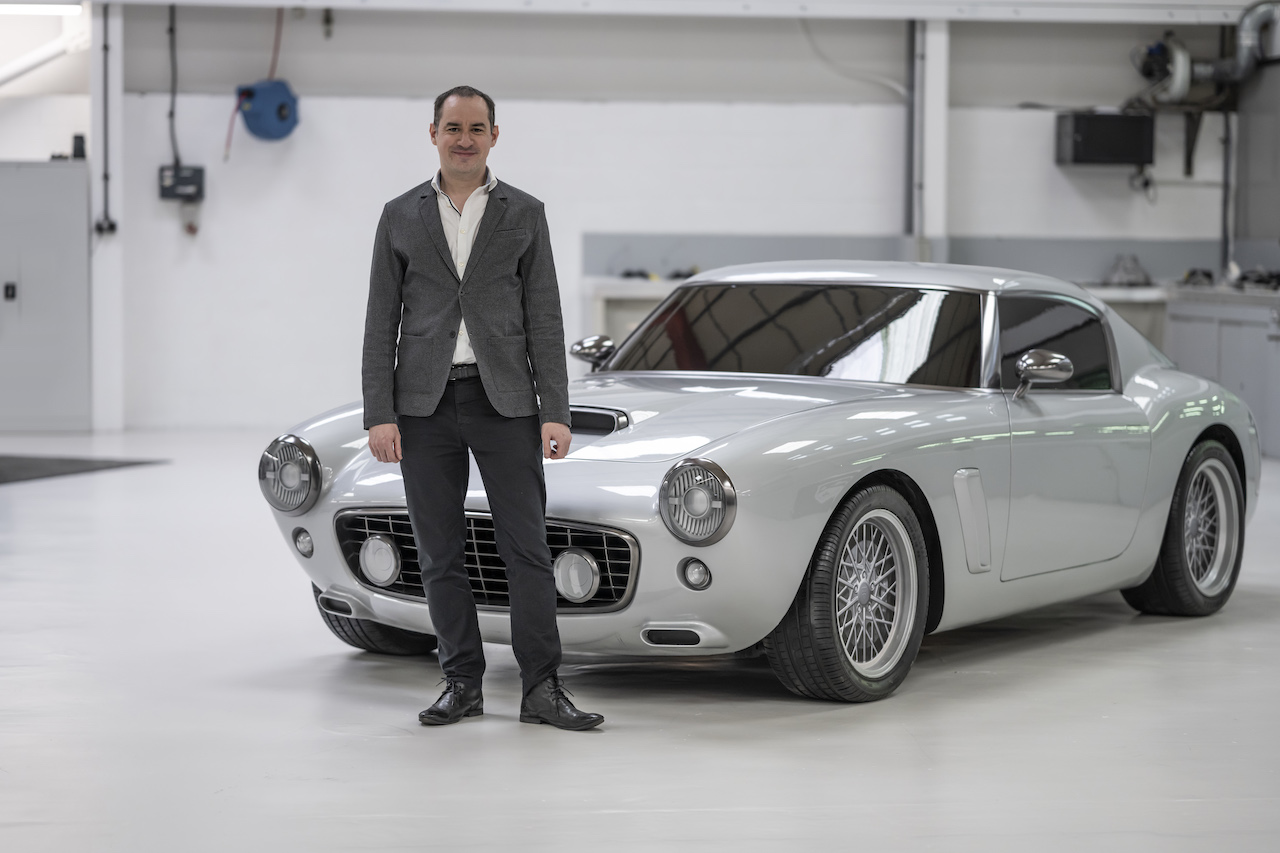 "Very early on, we built a buck that could accept a broad range of human sizes," stated Bowen. "We actually built it around RML's shortest employee, and tallest one – our CEO Michael Mallock wearing a race helmet, in fact! This effectively set the roof-line, and all other dimensions flowed from there."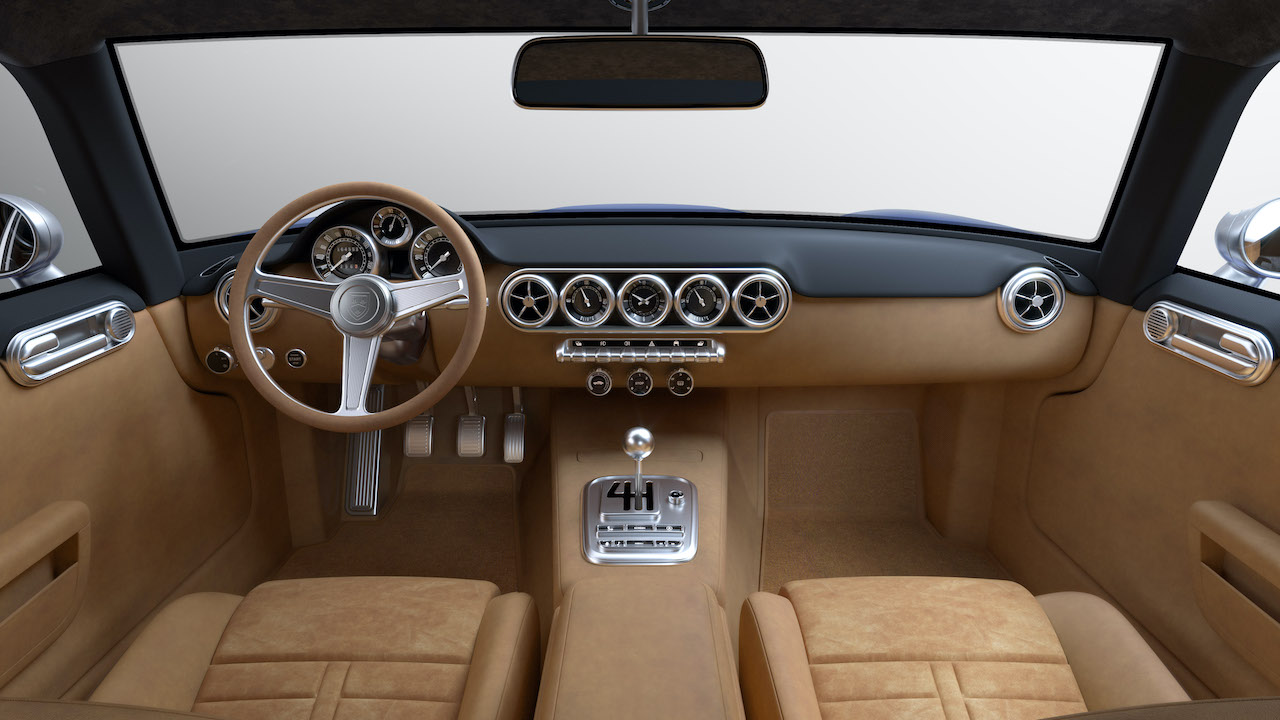 An adjustable steering column for reach and rake – something you'd never see in a car from the 50s or 60s – along with bespoke, multi-adjustable seats trimmed in a choice of leather or Alcantara, mean that almost any driver will find their perfect position in the car and be comfortable, even over a long distance.
"We had a 'no-plastic' mantra when we started designing the interior," said Bowen. "It would have been easy to save tens of thousands of pounds buying off-the-shelf dials and controls, but they would not have met our high standards. Therefore, every switch, button and clock you see in the Short Wheelbase is bespoke, and developed in-house. The conical dials you see across the dashboard are inspired by high-end watchmaking, and everything you can see and touch in the cabin is either machined aluminium, glass or leather."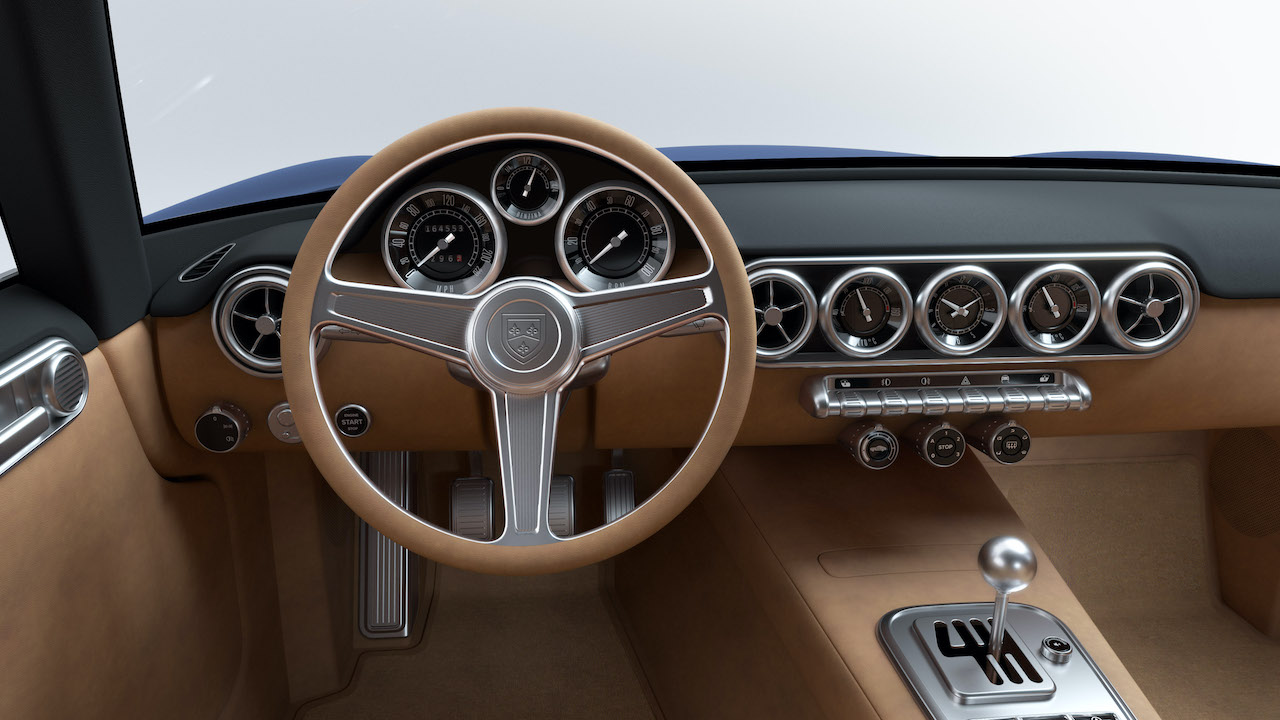 Despite the Short Wheelbase cabin's classic design, a raft of modern technology has been discreetly integrated to provide occupants with modern-day levels of comfort and convenience. A compact, but high-performance air conditioning unit has been developed to deal with even the hottest climes, illustrating RML's vast experience with component engineering for other performance car OEMs.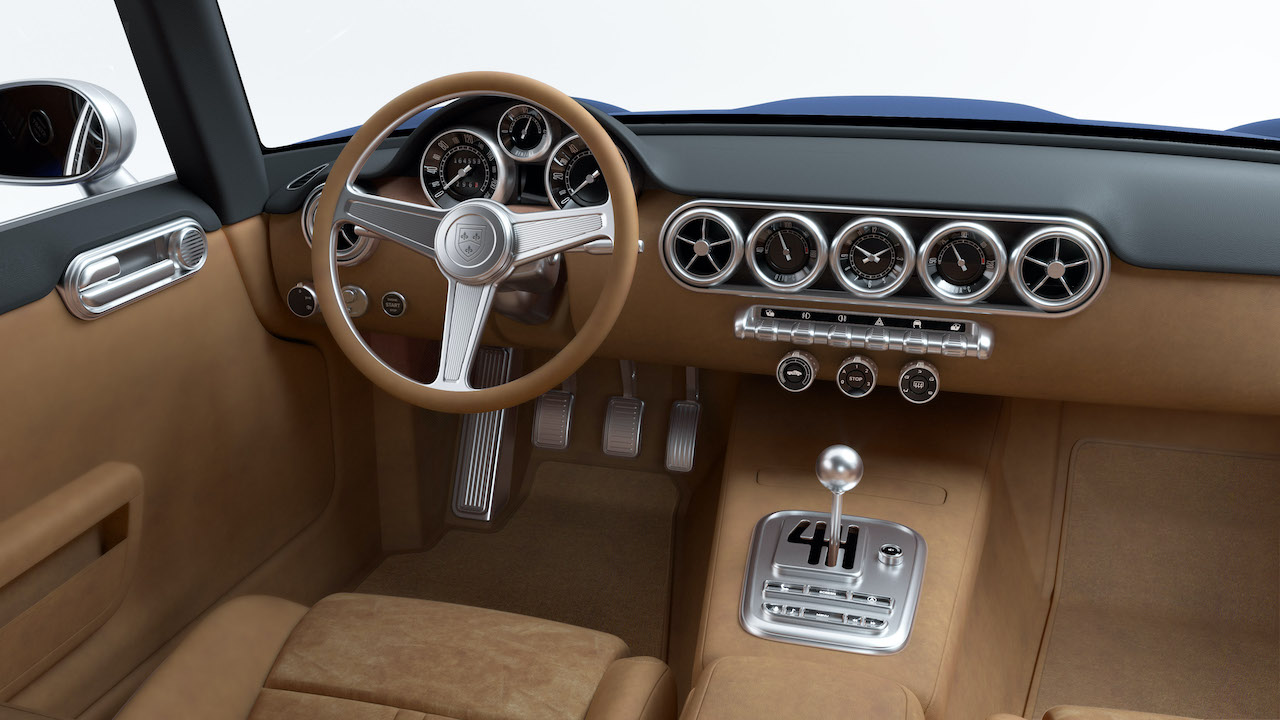 A pair of cup-holders and multiple cubbies around the cabin make long-distance travel more of a pleasure, while electric controls for windows, seats and mirrors blend neatly with more traditional design cues, like the open-gated six-speed manual gearshift.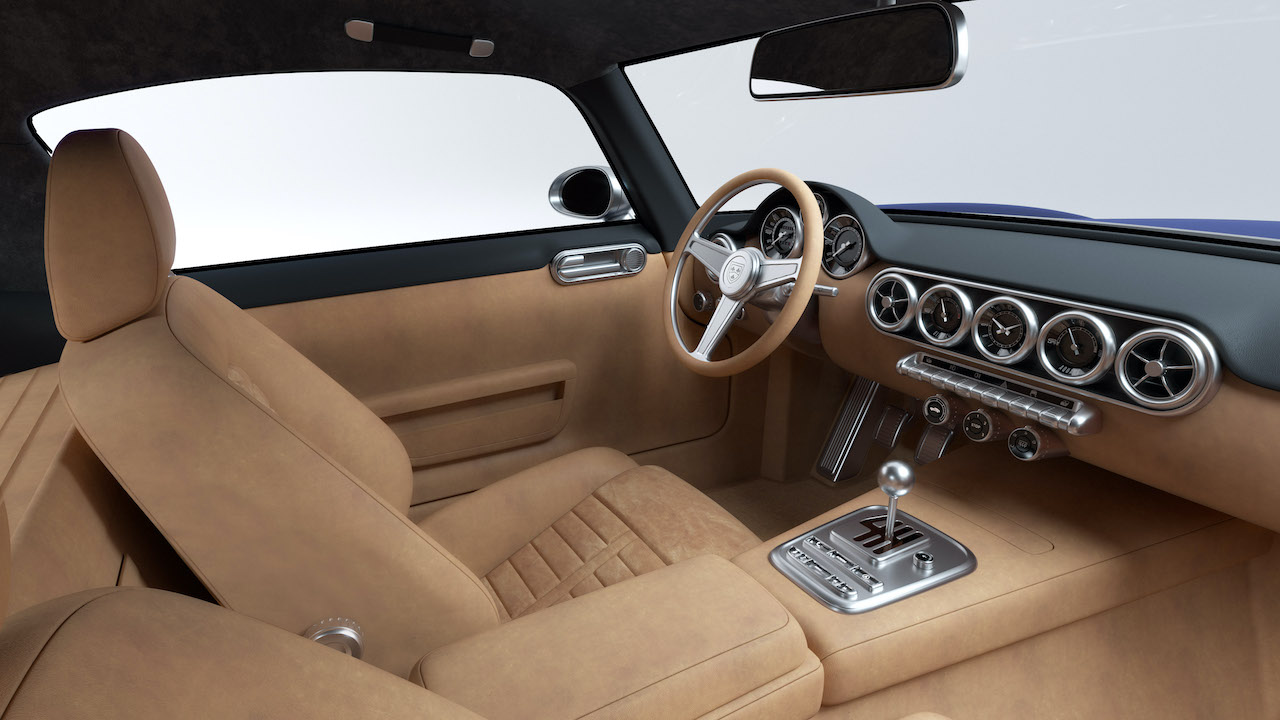 RML's expertise at producing and validating components and systems from scratch has paid dividends. "For example," say Bowen, "we've developed a unique infotainment system for the Short Wheelbase that incorporates everything you'd expect from a high-end modern vehicle, such as Apple Car Play, Android Auto and  mobile phone connectivity. The system can be hidden completely, and only pops up from the central gear-tunnel when it's needed. To make sure that happened every time, we put it through a ten-thousand cycle test and it passed with flying colours!"
RML's will be releasing more details about its new Grand Routier next month as the project reaches the final stages of development.