Mitsubishi Motors in the UK has announced that is is to sell off its heritage fleet. The marques collection will be auctioned from April 1 to April 30 on the specialist online platform Auto Auction.
All 14 cars are up for grabs with detailed descriptions and a comprehensive array of images and videos for each vehicles, as well as introductory films by TV presenter and ex-Mitsubishi racer Tiff Needell.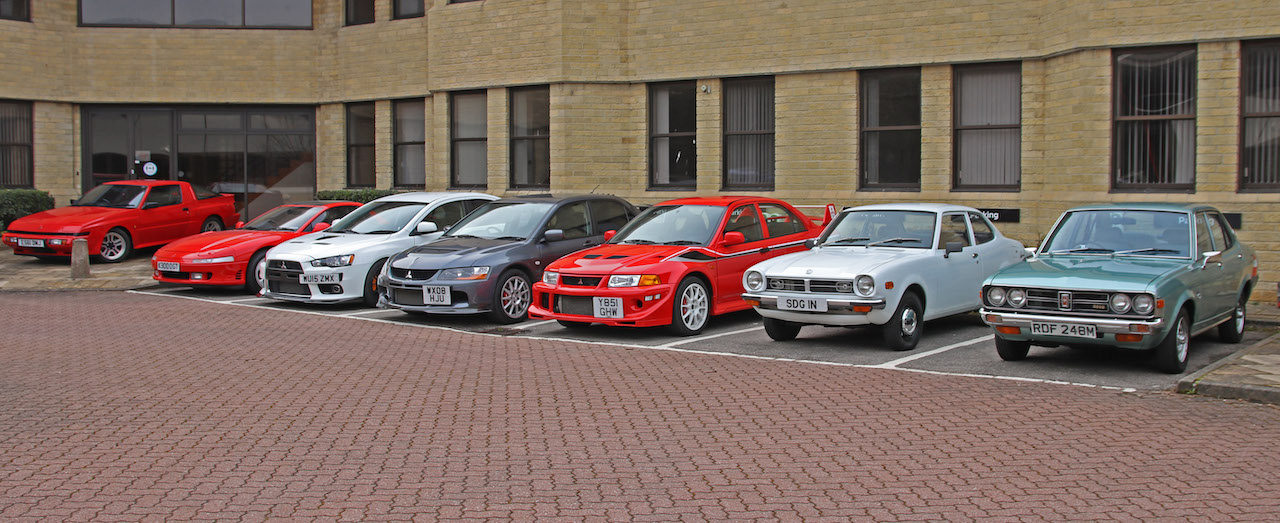 Amongst the cars on offer include two of the earliest original UK Mitsubishis ever registered in the country, a Colt Lancer and a Colt Galant; the brand's flagship sports cars of the 80s and 90s, a Mitsubishi Starion Turbo and a Mitsubishi 3000GT; as well as three of its iconic 4X4 vehicles – a Mitsubishi Jeep and a Mk1 and Mk2 Shogun.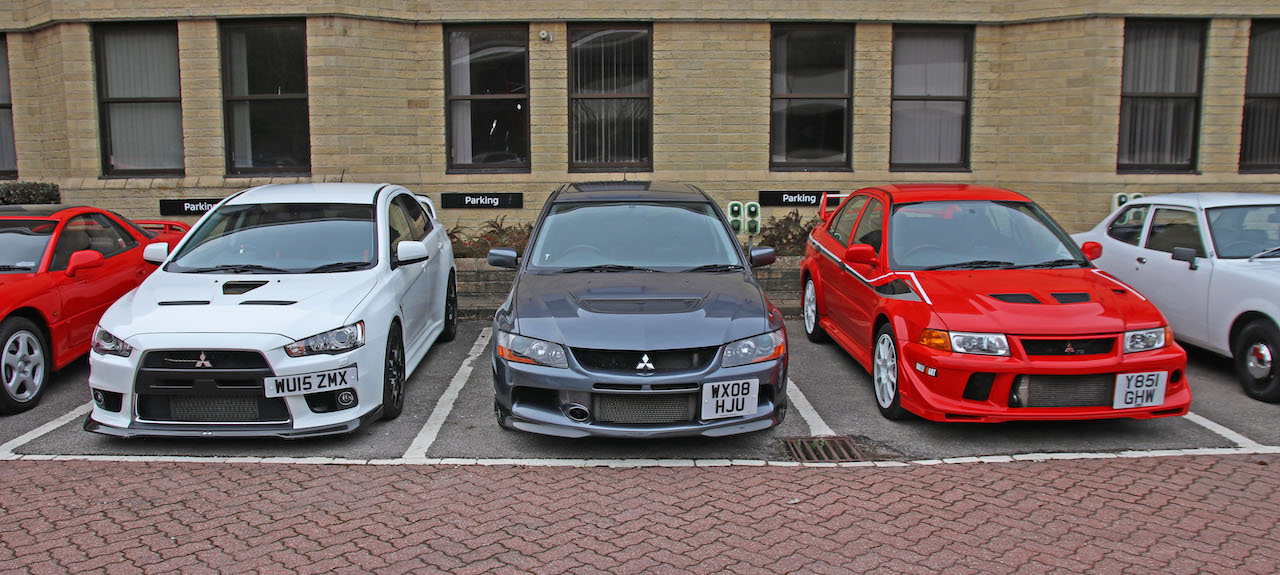 Of most interest to performance car enthusiasts will be the three Mitsubishi Lancer Evolutions, each representing the pinnacle of their respective generations of Evo, and all with low mileage and maintained to the highest standards. The star of the heritage fleet, the Mitsubishi Lancer Evolution VI Tommi Makinen Edition, is also expected to be the highlight of the auction.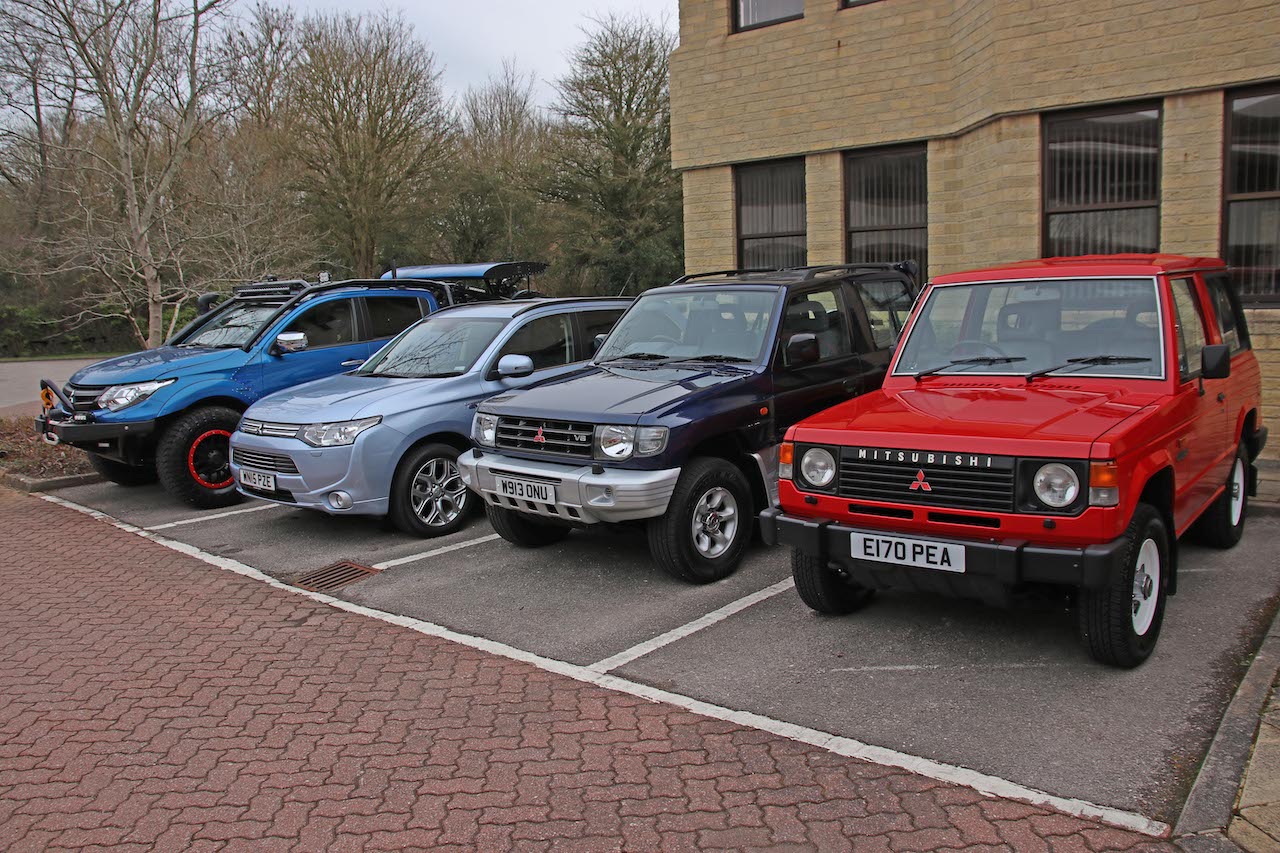 The brand's rally heritage in the UK is represented by a Mitsubishi Galant GTi rally-replica, a promotional vehicle build in the late 80s to commemorate Pentti Airikkala's Lombard RAC Rally victory in a Mitsubishi Galant VR4, and the championship-winning Mitsubishi Evo IX which was driving to consecutive British Rally Championships by Guy Wilkes in 2007 and 2008.
The newest additions to the heritage fleet, a 2014 Mitsubishi Outlander PHEV Mk1 and a 2017 Mitsubishi L200 "Desert Warrior" which was built for the brand by journalist and presenter Tom Ford for a feature in Top Gear magazine, also go under the hammer.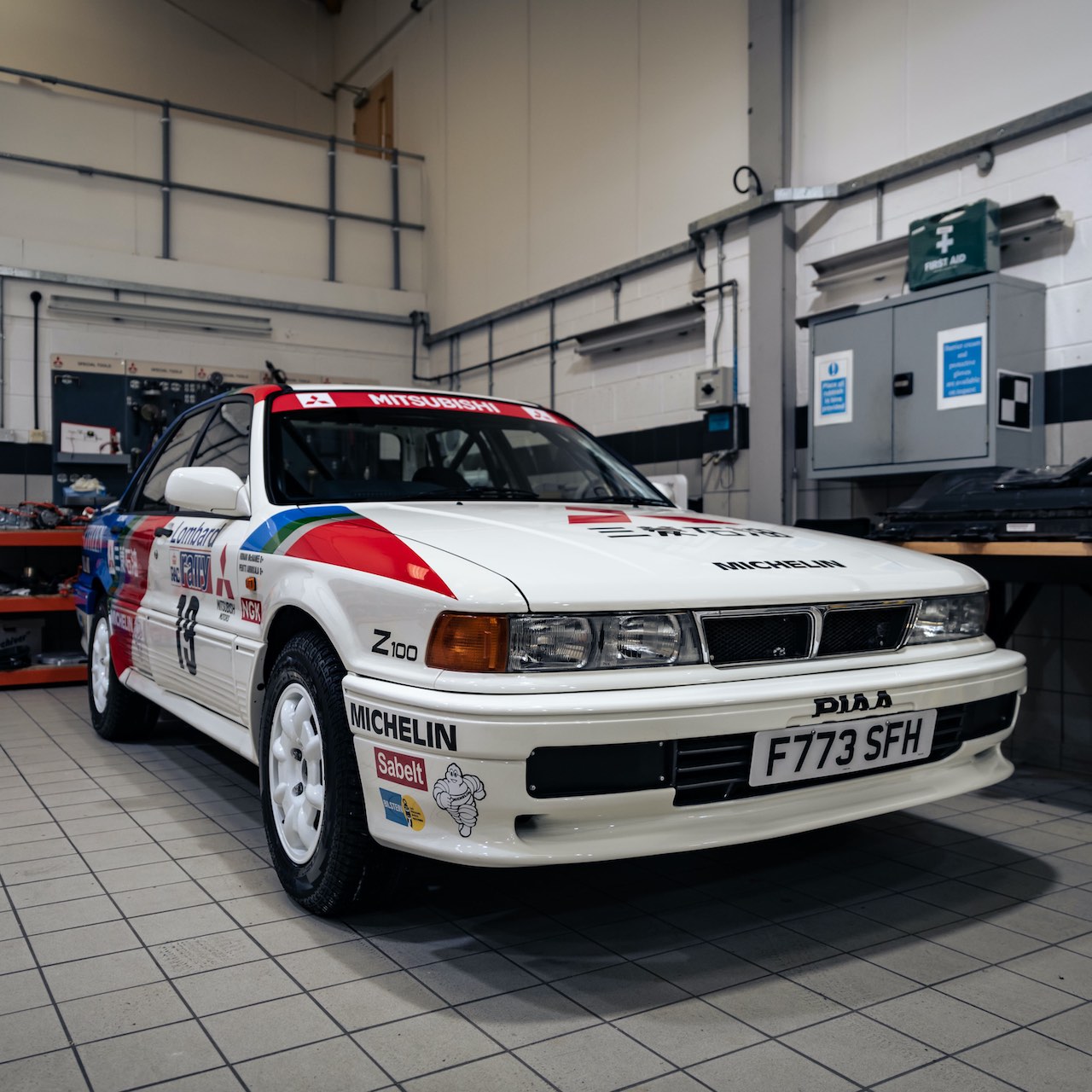 A large selection of Mitsubishi Motors private number plates are going up for auction at the same time, with many featuring the MMC and CCC lettering synonymous with Mitsubishi Motors / Colt Car Company vehicles.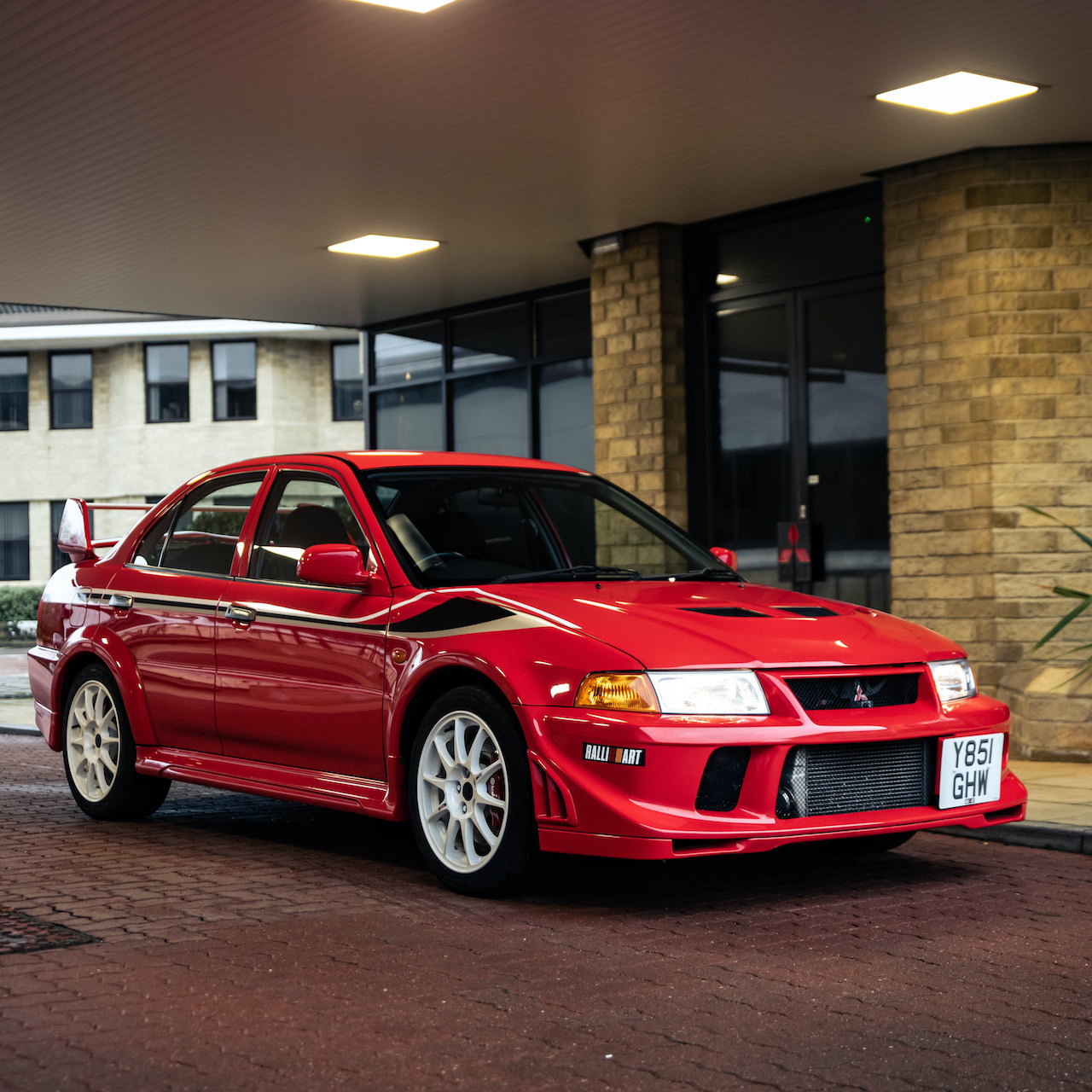 Every vehicle on the heritage fleet is being offered with no reserve and the auction will run for the month of April with a staggered end to each lot throughout the final day, April 30th. The auction is open to everyone and the full catalogue can be viewed from March 17, at www.autoauction.co.uk
Mitsubishi Motors UK Heritage Fleet Auction List
Below are more details on some of the stand out cars coming up for this once in a life time auction.
Colt Lancer 1400 Standard 2-Door
This is amongst the first Mitsubishis ever registered in the UK – an entry-level 1974 Lancer 1400 – (rebranded "Colt" for the export markets, hence the importer having the name Colt Car Company to this day) and this particular car appeared on the show stand at the British Motor Show at Earl's Court and was used as a press demonstrator for the early part of its life.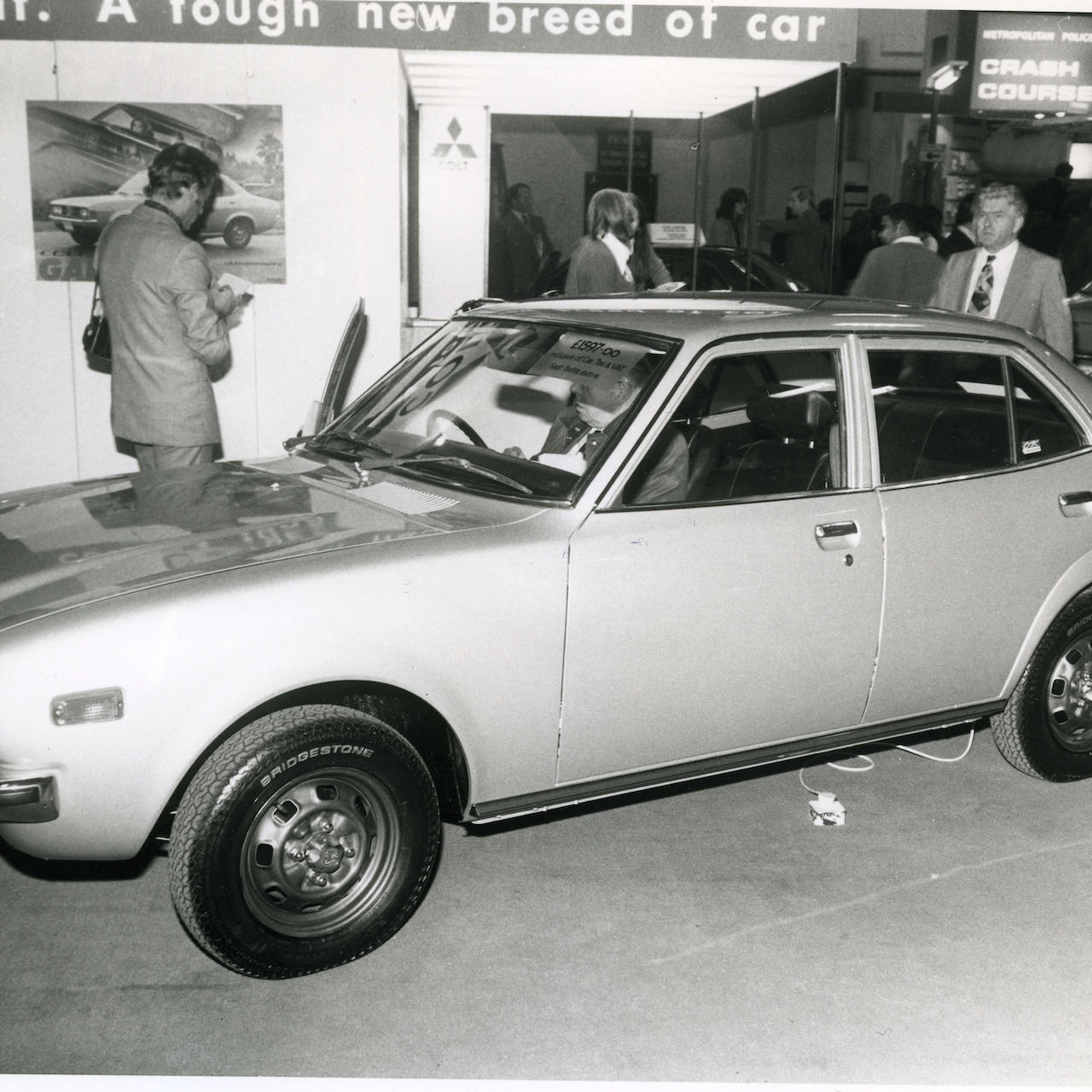 It was subsequently sold on but was always particularly well taken care of and was bought back by Colt Cars in the early nineties before undergoing a full nut-and-bolt restoration at the company's own Special Vehicle Operations.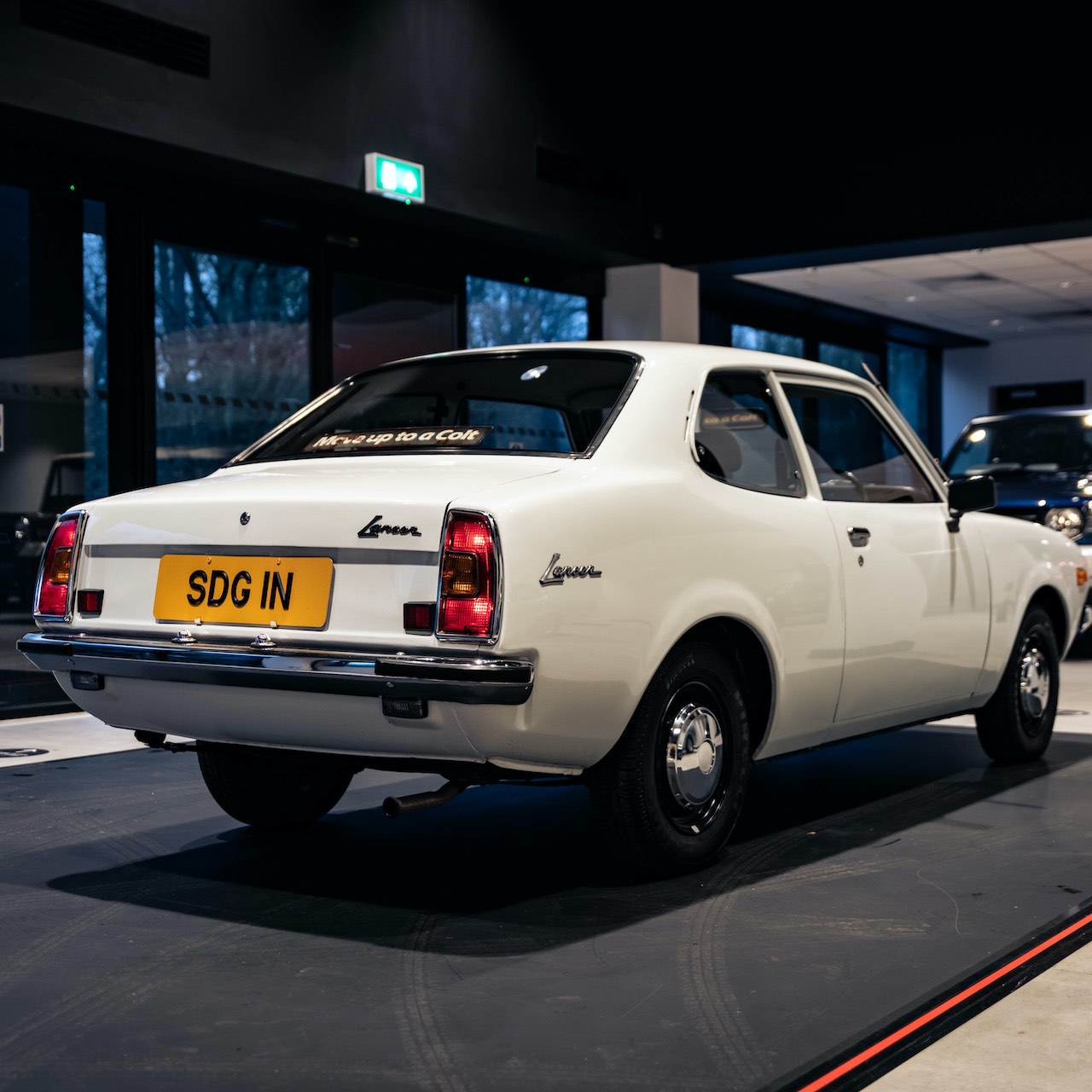 With 92hp, and weighing only 815kg, the entry-level Lancer was surprisingly quick for its time – even compared to many sports cars like the 95hp MG B, 75hp Fiat X1/9 and even the 80hp Porsche 914 – and was well equipped for a family saloon with servo-assisted dual-circuit disc brakes, reclining bucket seats, a tilt-adjustable steering wheel and even a radio.
Colt Galant 2000 GLII
This early example of a MkII Mitsubishi Galant was imported into the UK to preview the car for prospective UK dealers and is the range-topping 2000 GLII version featuring Mitsubishi's then-new 1,995cc Astron engine with 115hp, a five-speed gearbox, a radio cassette player and tilt-adjustable driver's seat.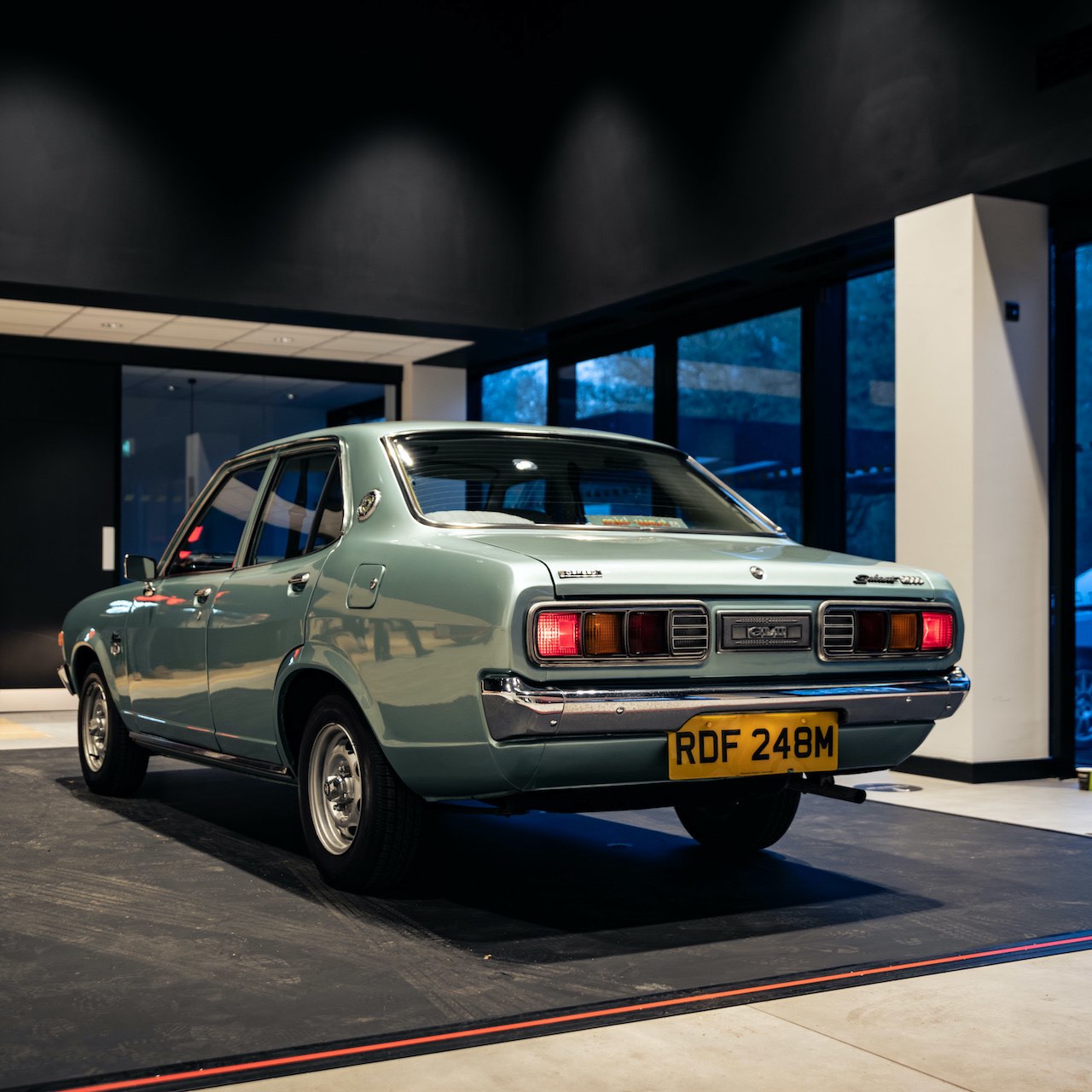 UK versions of the 2000GL were priced at a not insignificant £2,097, compared to around £1,500 for the top-of-the-range Cortina 2000 GXL.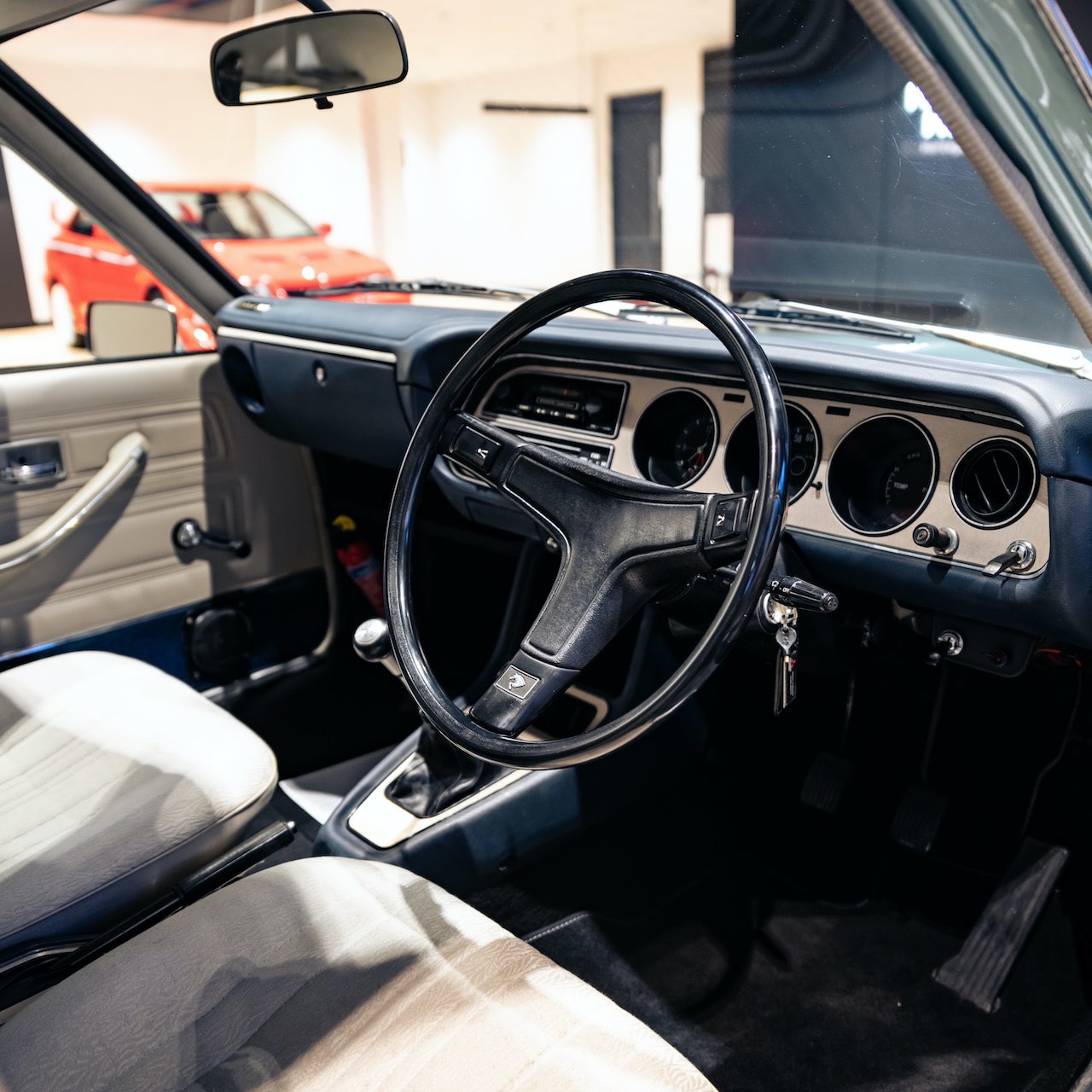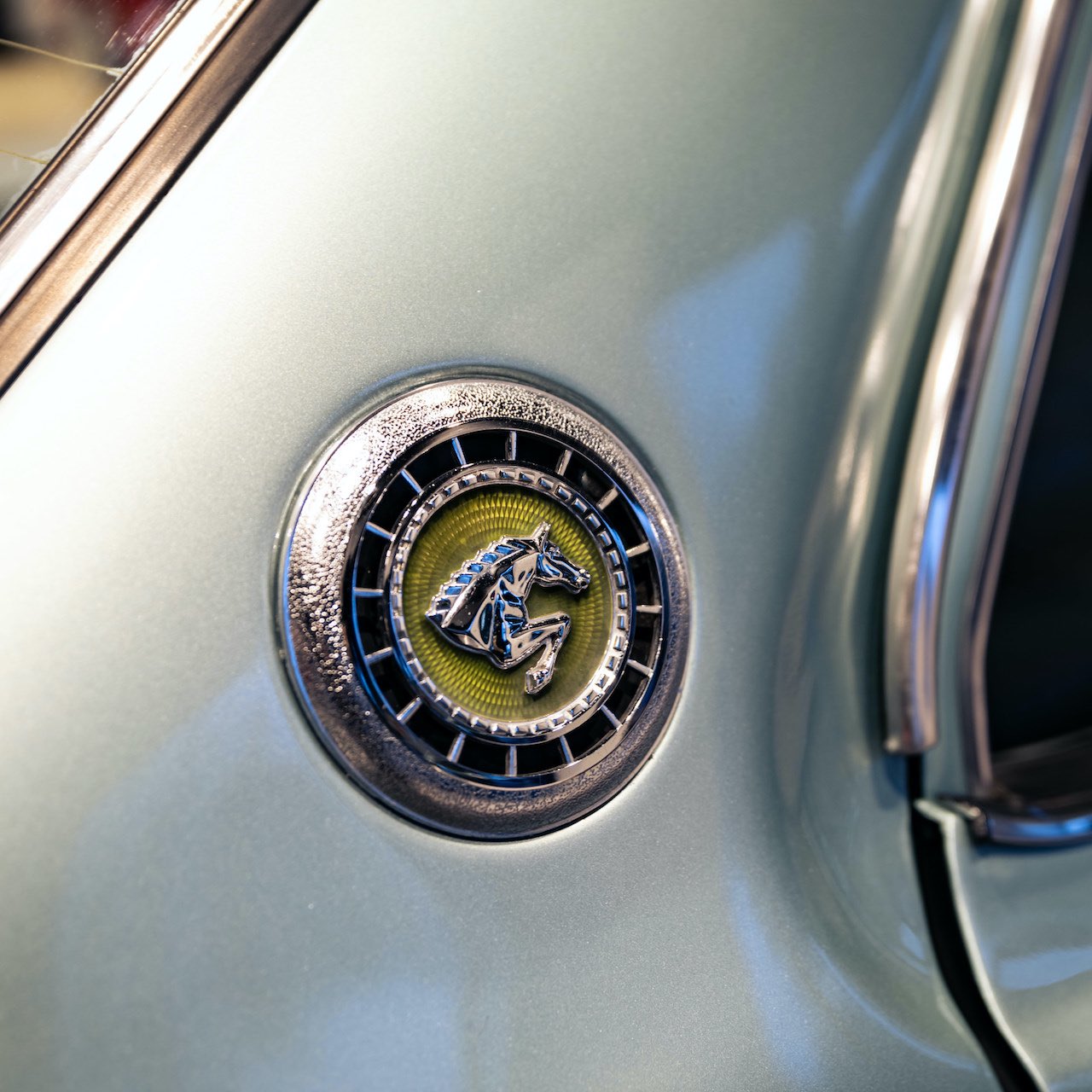 RDF 248M remained owned by the company until 1988, when it was sold to a company employee. It was repurchased by the company in July 1994 and apart from some light cosmetic restoration is completely original.
Mitsubishi Lancer Evolution VI Tommi Makinen Edition
Although the first Mitsubishi Lancer Evolution was launched in Japan in 1992, because they were not homologated for sale in Europe they didn't come to the UK 2000 when new small batches of vehicles could be imported under new Single Vehicle Approval rules.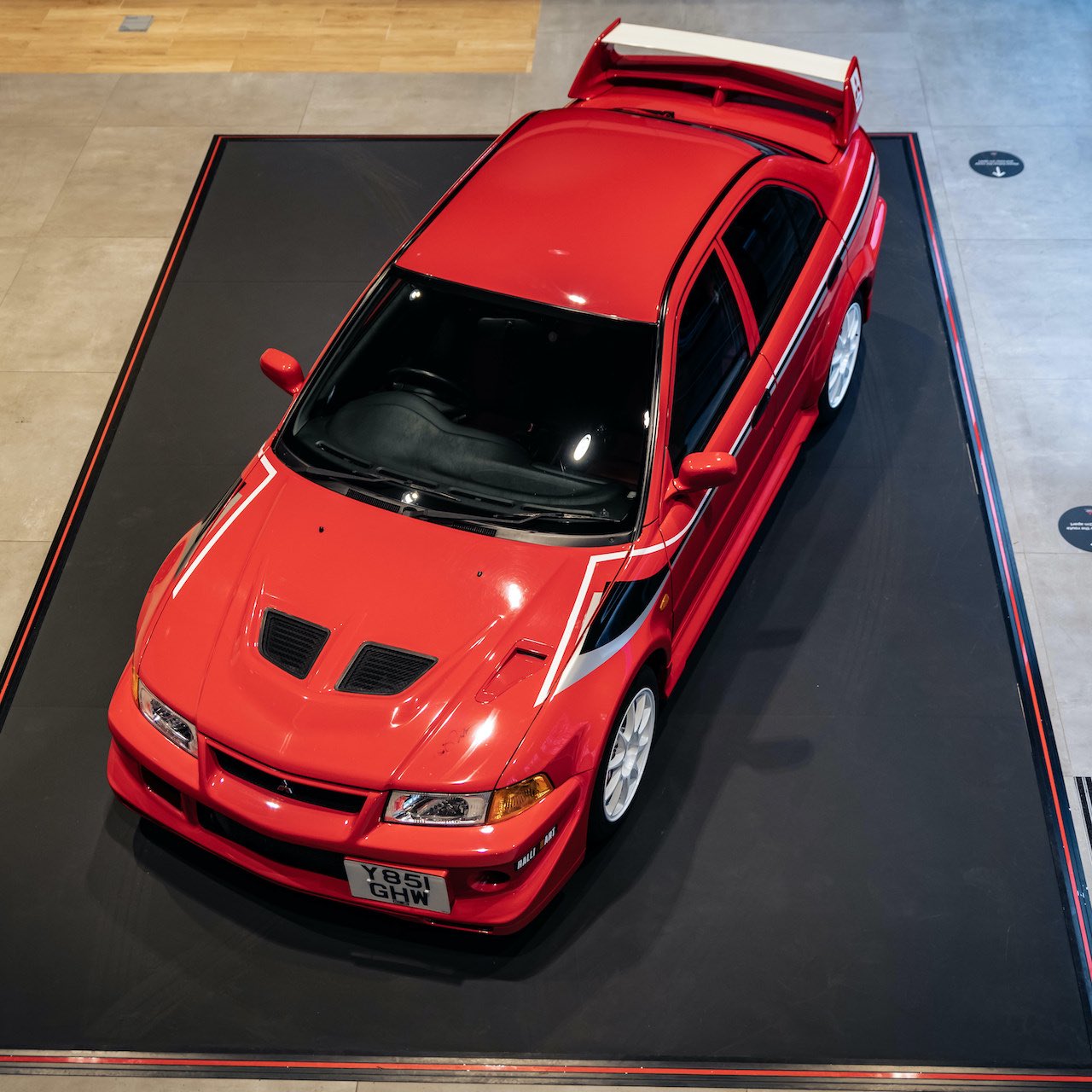 Launched on July 11, 2000 through the specialist Ralliart division, the first batch of 250 Mitsubishi Lancer Evolution VIs sold out within weeks. Introduced to celebrate the legendary rally driver's fourth world rally championship title for Mitsubishi, the Tommi Makinen Edition represents the finest iteration of the Evolution IV and was priced from £32,995, the equivalent of around £49,000 today.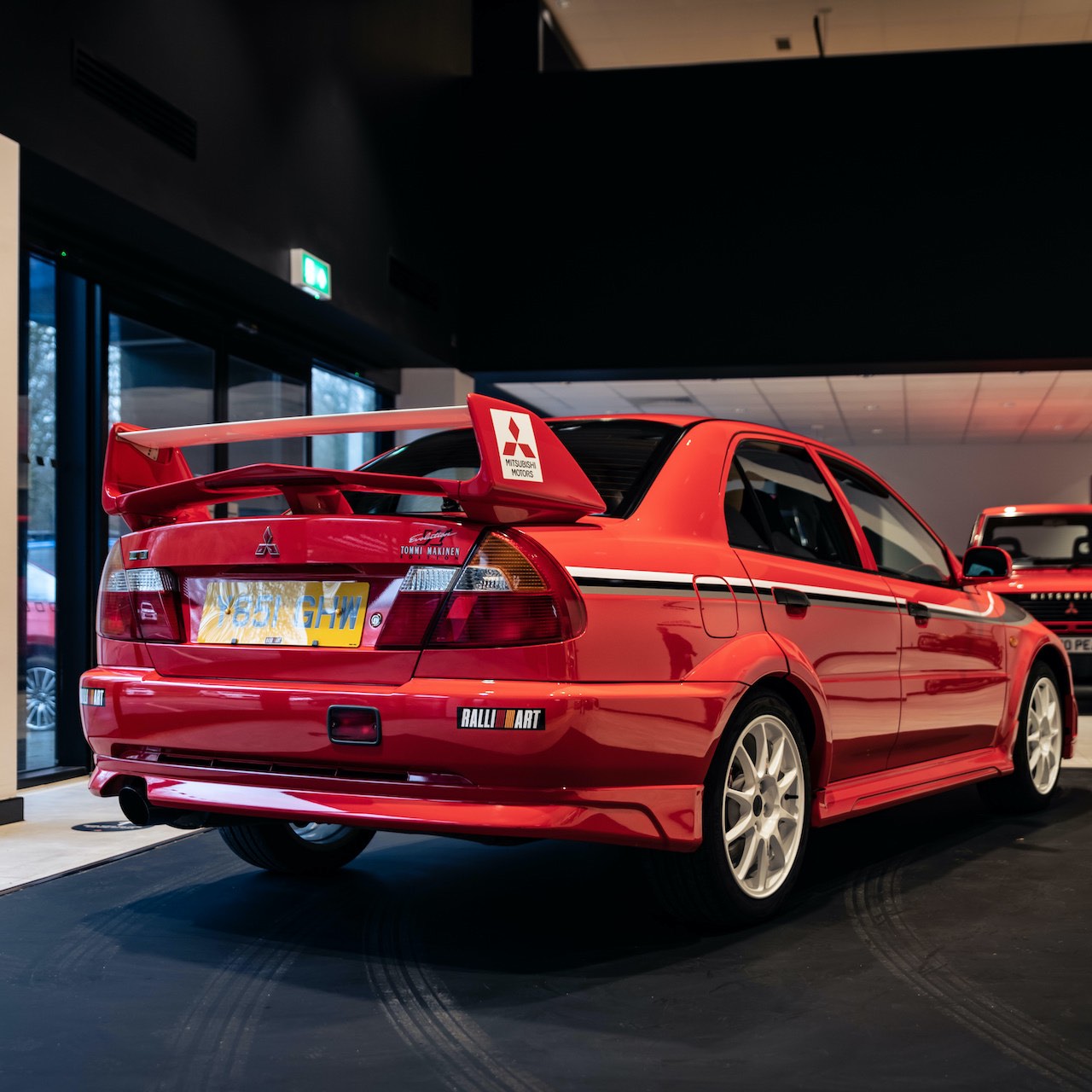 Standard features on the TME include a titanium turbocharger with a more responsive, smaller compressor wheel, a quick-ratio steering rack, free-flow exhaust, front strut-tower brace, special front bumper (with improved airflow and cooling) and 17-inch white Enkei alloy wheels.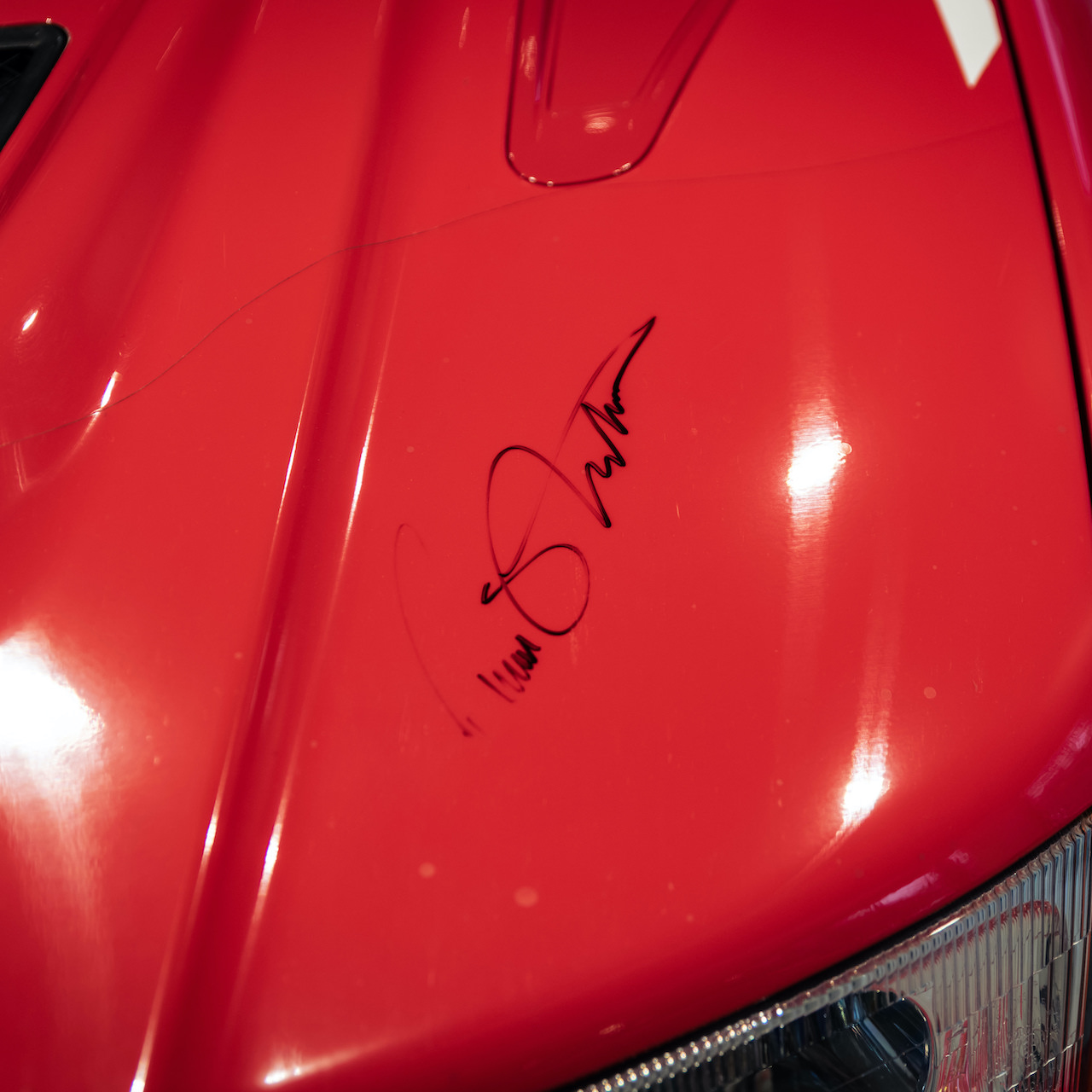 Available in five colours – red, blue, white, silver and black, only red TMEs were available with the rally decal package from the factory. Inside there are unique Recaro seats, special instruments and a numbered plaque. This particular car, TME #6, was owned from new by Mitsubishi Motors in the UK and has been used for shows, demonstrations and press drives ever since.
Easily the most famous car on the Mitsubishi heritage fleet, Y851GHW, has recently graced the cover, and pages, of Evo magazine on several occasions, as well as Car Magazine, Top Gear magazine, Modern Classics and Autocar, to name but a few.
Mitsubishi Galant Rally Car
This all-wheel drive Mitsubishi Galant 2.0 GTI, F773 SFH, was first registered by Mitsubishi Motors in the UK and converted into a rally car replica to promote Pentti Airikkala's involvement in the 1989 Lombard RAC Rally. After he won the event, Mitsubishi Motors continued to use it as a promotional vehicle, and it features in Galant brochures and marketing material from that time. It was also used as a course car at the start of rally stages around the UK thereafter to ensure that the road was clear and the spectators were in safe locations.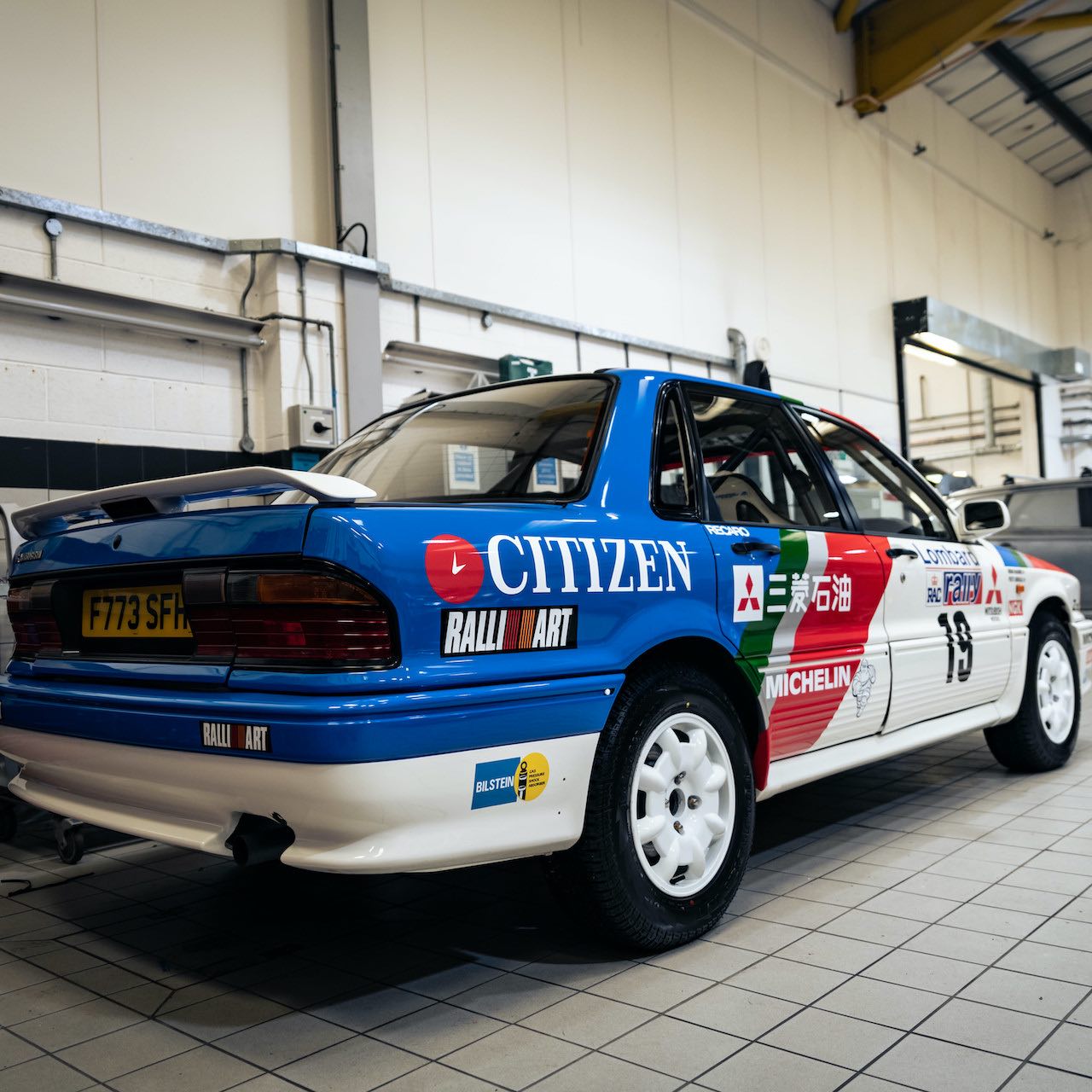 Dave Taunt, an experienced rally driver, instructor, entrant and team owner, had significant input into new safety regulations that were coming into force at the time and as a result he was tasked with taking on the role of driving the safety car. With F773 SFH having fulfilled its duty as a marketing tool, it was further prepared for course car work and provided to Dave for his use and eventual ownership.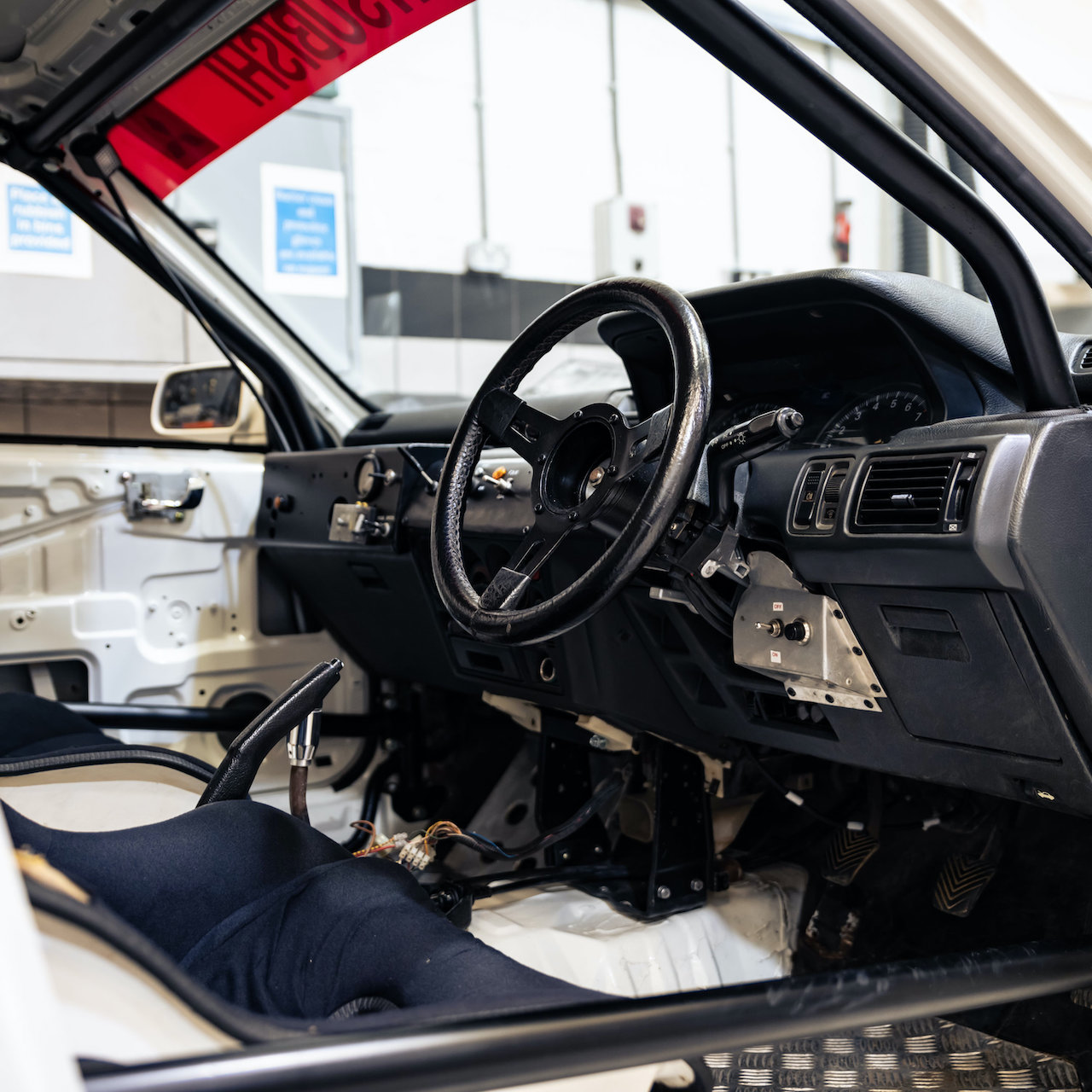 After it was retired from safety car duty, the Galant was put in dry storage from 2003 until 2017 when it was bought back by Mitsubishi Motors and restored to road-going condition again.
Mitsubishi Lancer Evolution Rally Car
This Mitsubishi Evolution IX won the British Rally Championship two years running in 2007 and 2008. Driven by Guy Wilks and co-driven by Phil Pugh, the car recorded multiple outright victories on both tarmac and gravel surfaces and it also won the Production WRC class on the Wales Rally GB in the same years, making it one of the most successful Group N Mitsubishis in the world. In fact, Wilks and Pugh won their very first event in the car, the Pirelli International Rally in 2007.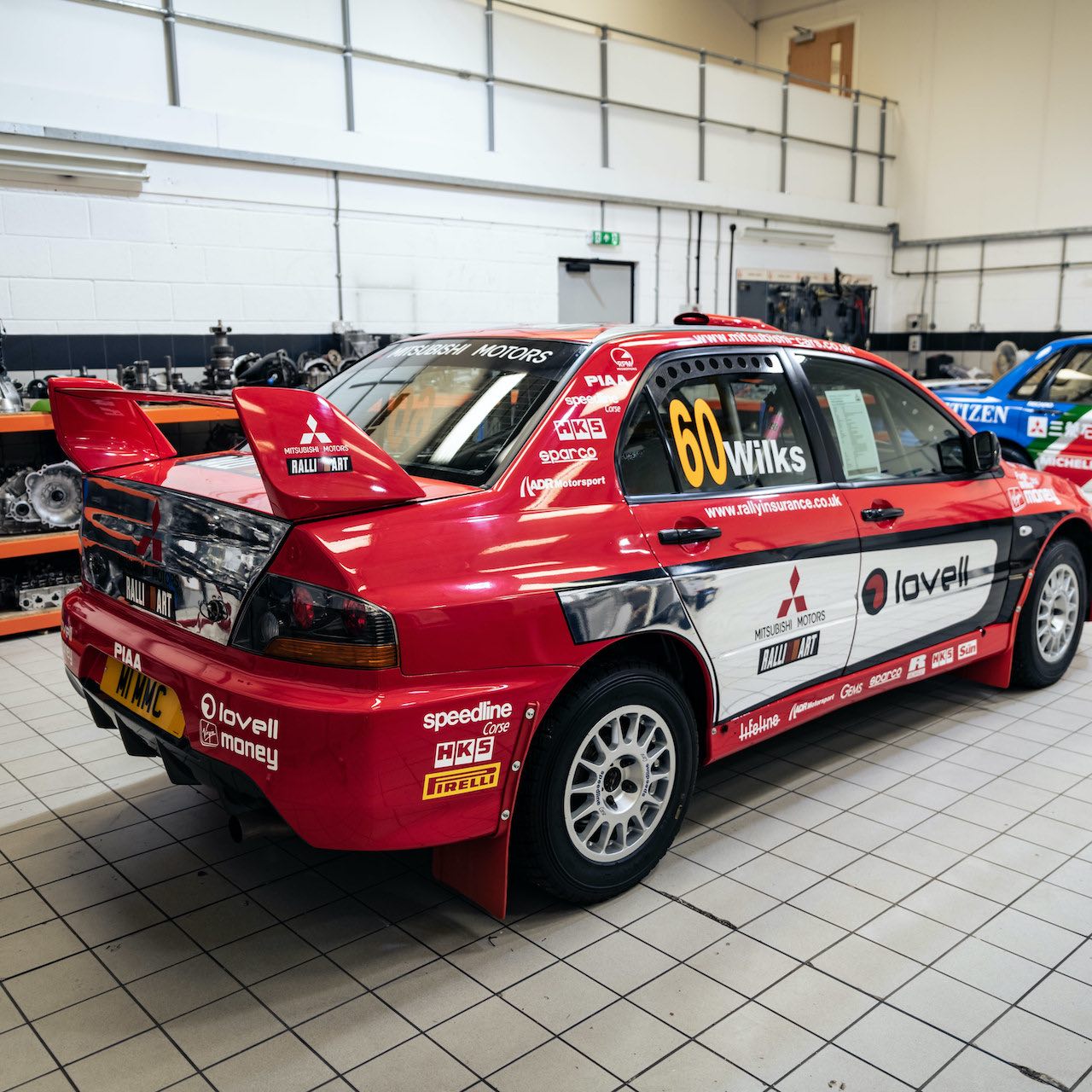 It was built and run on events by ADR Motorsport of Chesterfield on behalf of Mitsubishi Motors and while the other vehicles were sold to privateers, this championship-winning car was retained for the brand's heritage fleet.
Still in its Rally Wales gravel specification (raised ride height, gravel tyres etc.) the Evo rally hasn't competed in a number of years and would need recommissioning before it could be used again.