The new Maserati MC20 super sports car made its UK debut at the Goodwood Festival of Speed 2021, taking on the famous hill climb in the Supercar Run.
First unveiled to the public in September last year, the MC20 has signaled a new direction for the brand, with the new flagship mid-engine sports car drawing inspiration from the iconic Maserati MC12.
With a 630 horsepower V6, the new Nettuno engine that powers the MC20 is Maserati's first in house powerplant creation in 20 years. And with a weight of 1,500 kg thanks to Maserati's first ever carbon monocoque, the V6 propels it from 0-60 mph in under 2.8 seconds and on to a top speed of over 202 mph an hour.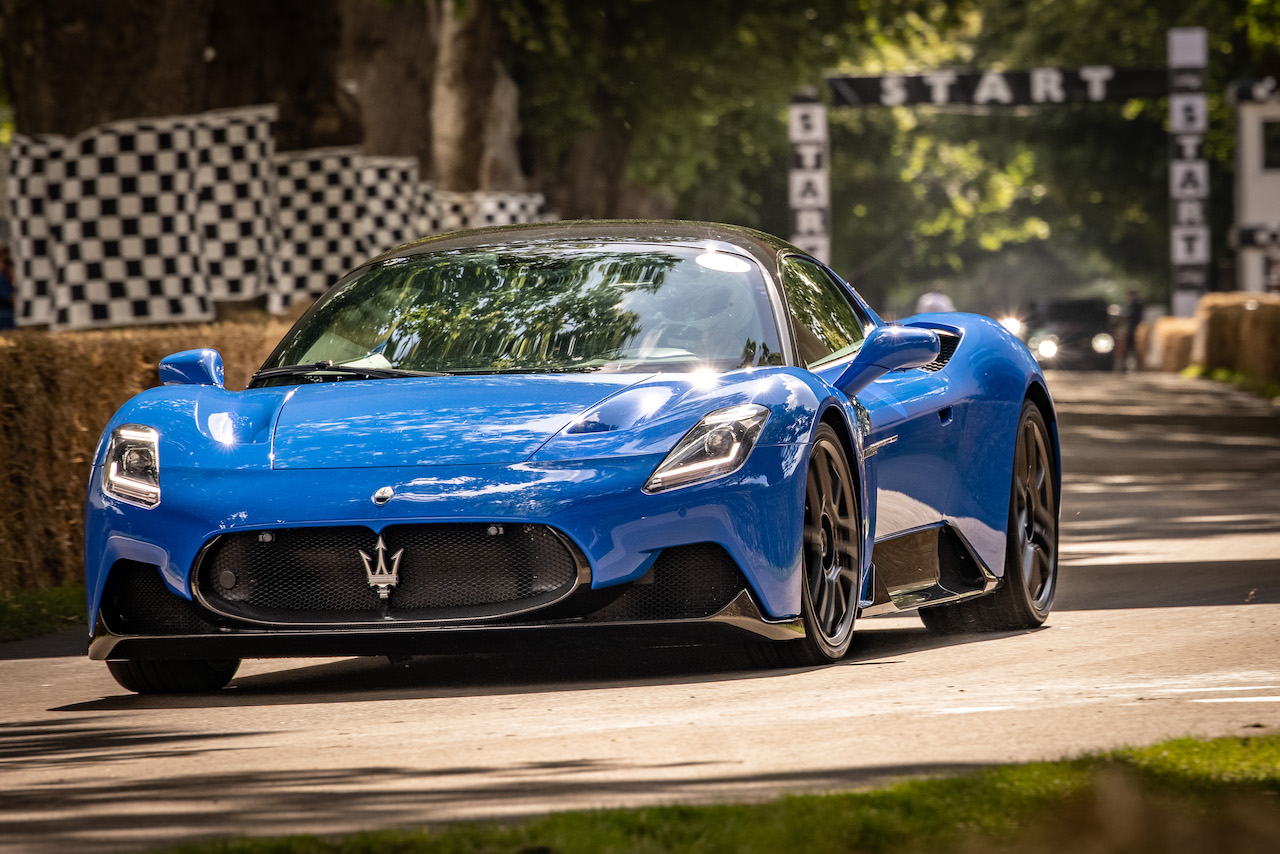 It was no surprise then that fans of the Italian marque were delighted to see the new MC20 finally make its UK debut and the 27th  Goodwood Festival of Speed was the perfect opportunity to demonstrate the stunning Maserati and the V6 engines potential.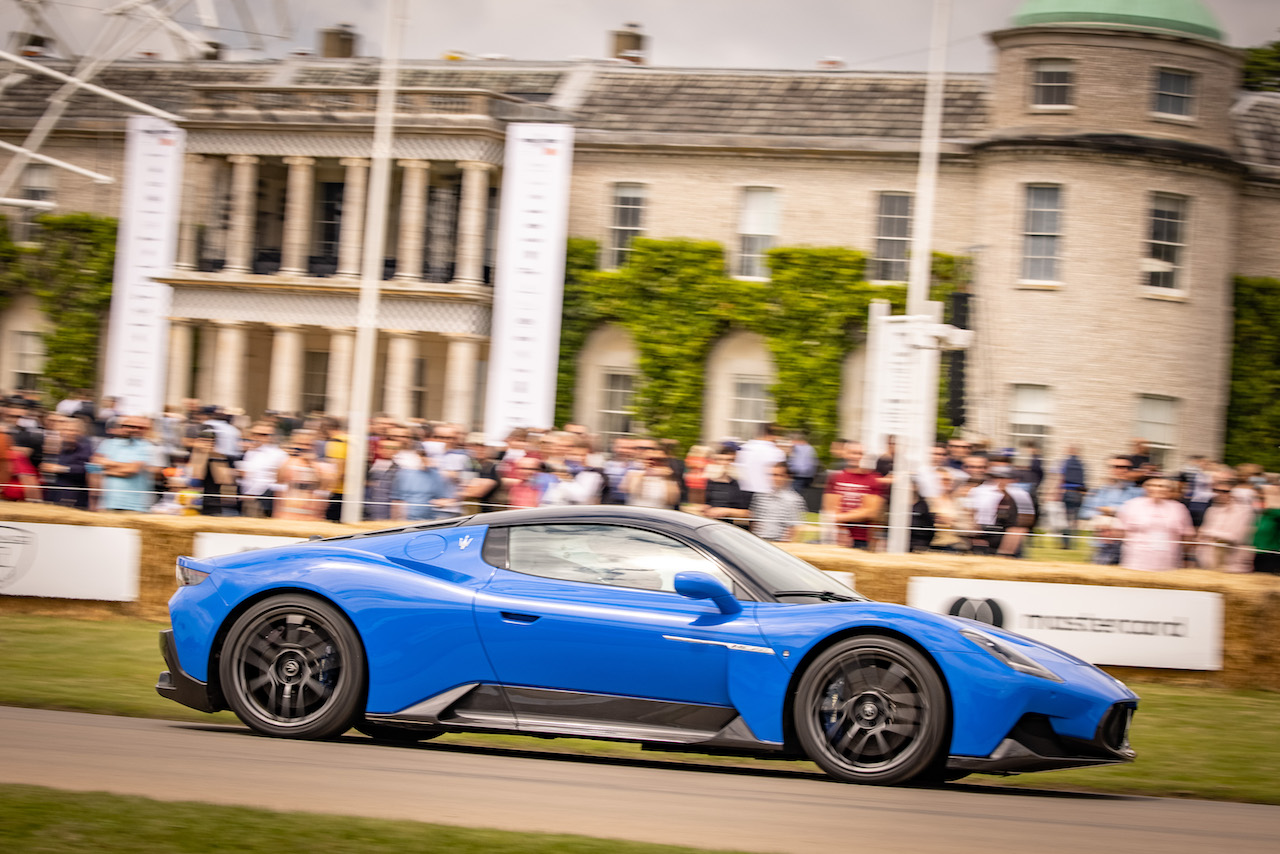 Dubbed a super sports car by Maserati, the F1-derived twin turbo engine sounded glorious as it charged up the 1.16 mile course, roaring past the crowds at Goodwood House and past the grandstands and on to the finish line at the top of the hill.
The four-day motoring event was also the perfect opportunity for petrolheads to see Maserati MC20 up close in the Supercar Paddock.
Also taking on the famous hill over the weekend was the Ghibli Trofeo, Maserati's performance saloon. With a its 580 hp V8 engine, it is one of the most powerful saloon cars ever made by Maserati and can reach 62mph in just 4.3 seconds.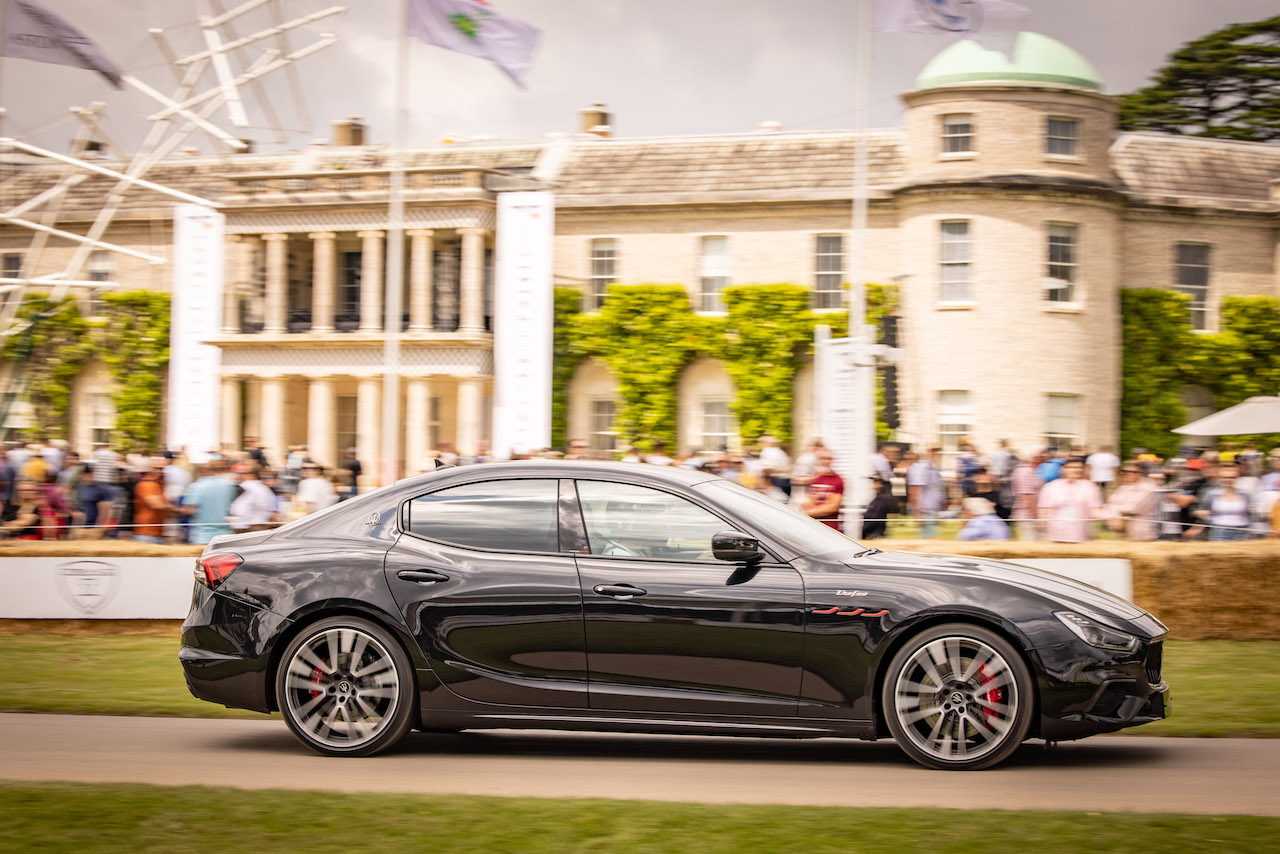 Finished in Nero Ribelle, the Ghibli Trofeo super saloon looked suitably menacing as its drivers put the performance saloon through its paces in front of the crowds as part of the weekends First Glance demonstrations.