The Classic at Silverstone has confirmed that Martin and Alex Brundle are to race a Jaguar E-type Lightweight in the 60th Anniversary E-Type Challenge race at the end of this month (30 July – 1 August).
The famous father and son team will share the very special E-type Lightweight in a 45-minute showdown on Sunday morning with a mandatory mid-race pit-stop to allow driver change-overs. The special race will be a fitting way to celebrate the 60th anniversary of the worlds most beautiful sports car.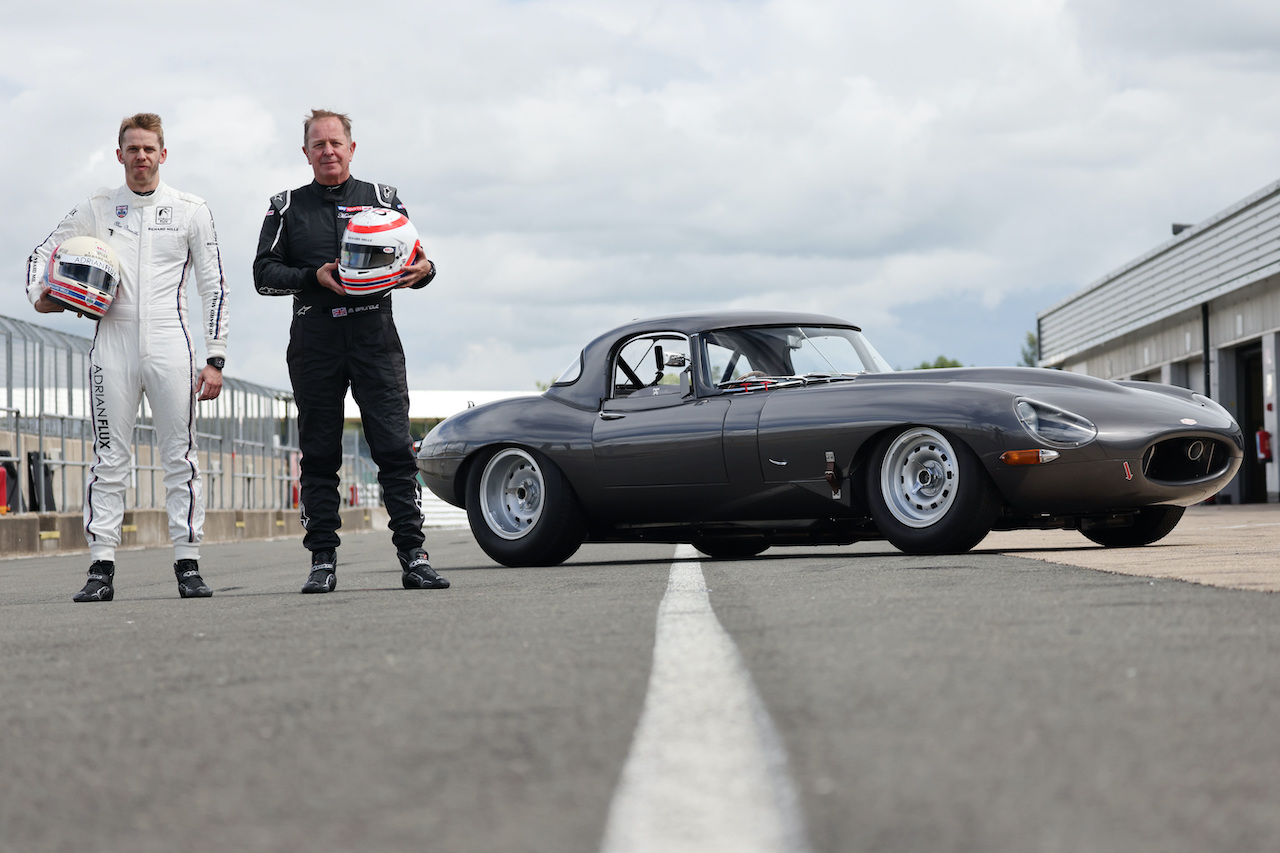 After teaming up to race a prototype at Le Mans in 2012 and more recently an Aston Martin at the Nürburgring in 2019, Martin (62) and Alex (30) are now making their first joint family venture into historic racing.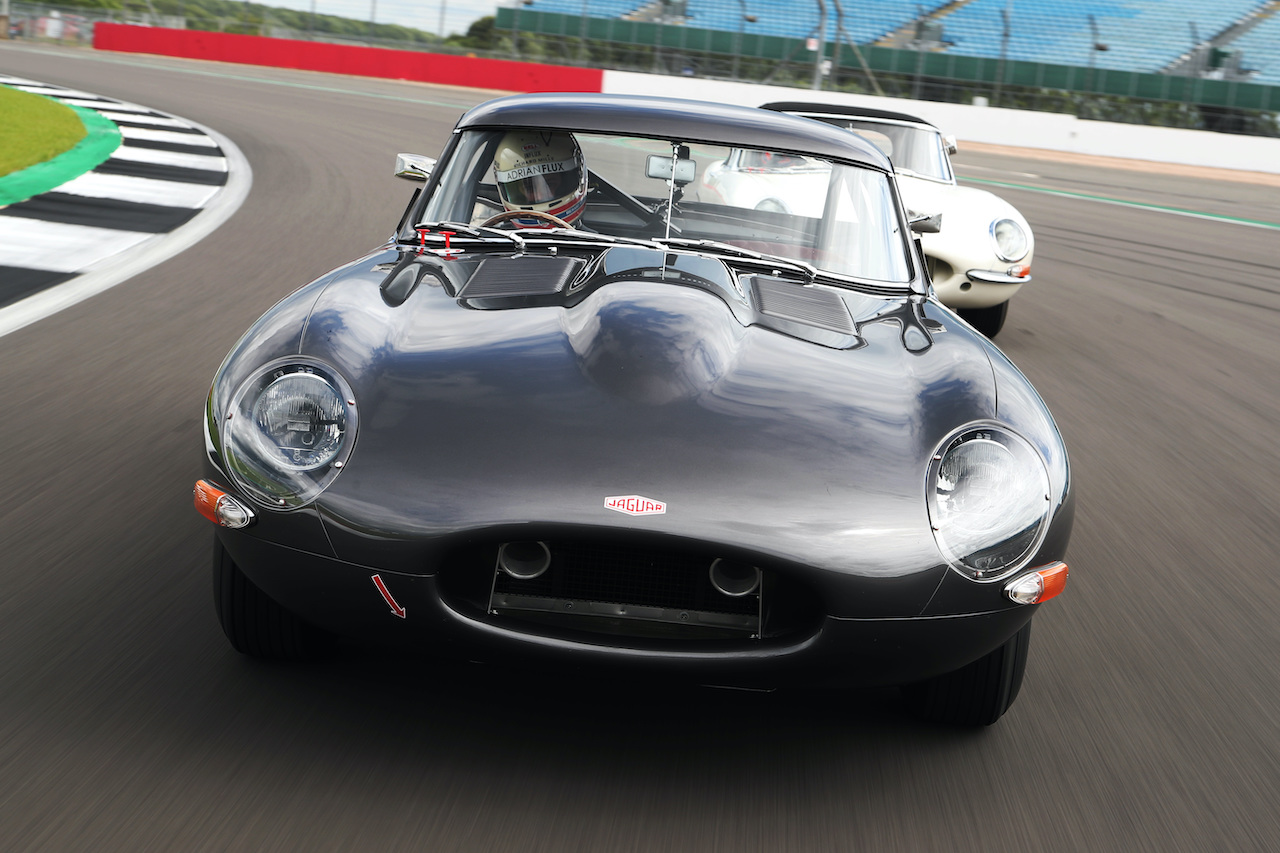 "I've never raced a classic car at Silverstone before but I can't wait to get racing again – it will be my first time since the Nürburgring," enthused an eager Brundle senior who, having stepped back from his full-time role in the Sky F1 commentary box, is also excited to be experiencing the wonders of The Classic for the very first time.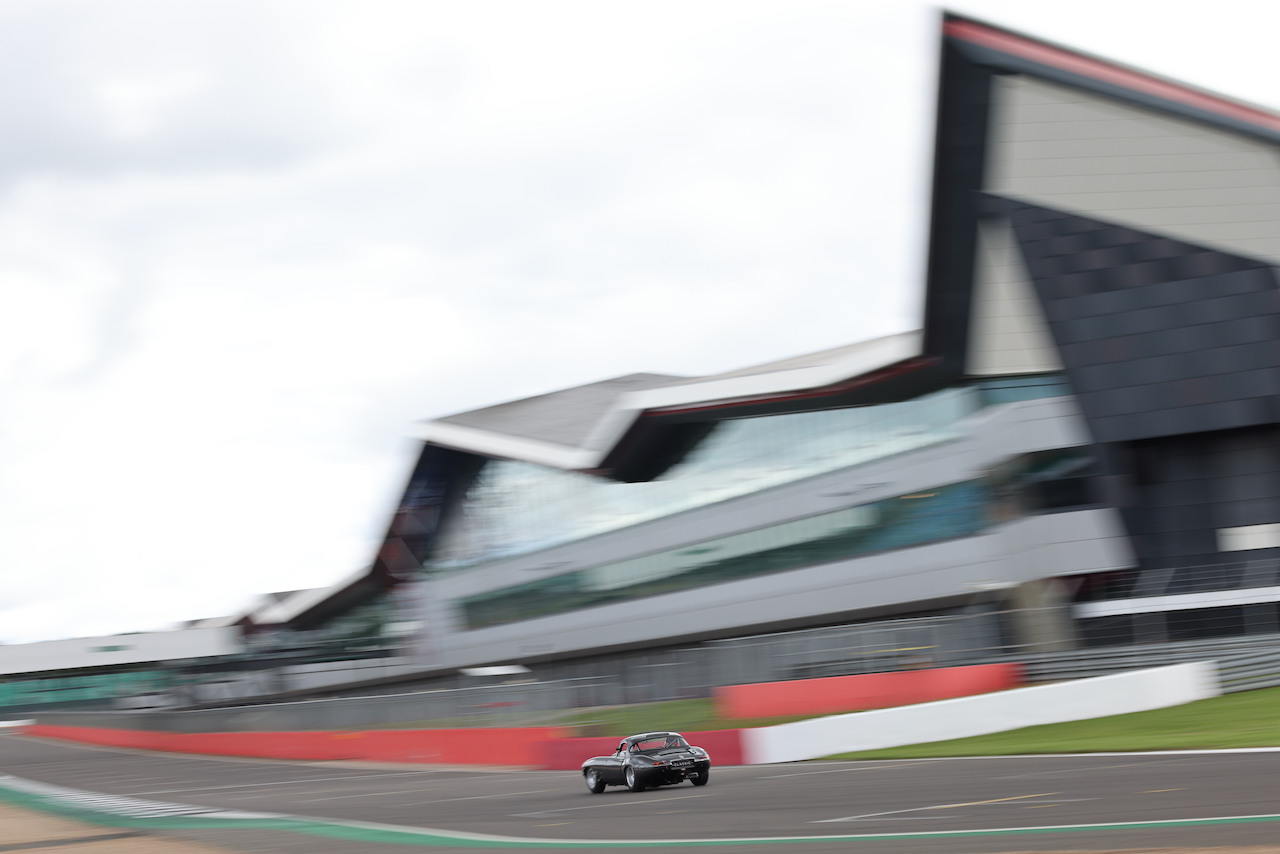 "I've heard so much about The Classic but I've never yet witnessed it as it always seems to clash with a Grand Prix… which, of course, it does again this year. But after 37 years in the Formula One paddock, I'm no longer doing quite as many F1 races. I'm not going to Hungary and so have a little more time in my diary these days."
As a veteran of 158 Grands Prix and winner of the 24 Hours of Le Mans with Jaguar in 1990, Martin has little left to prove, even if he claims no longer to be the fastest driver around the Brundle dinner table.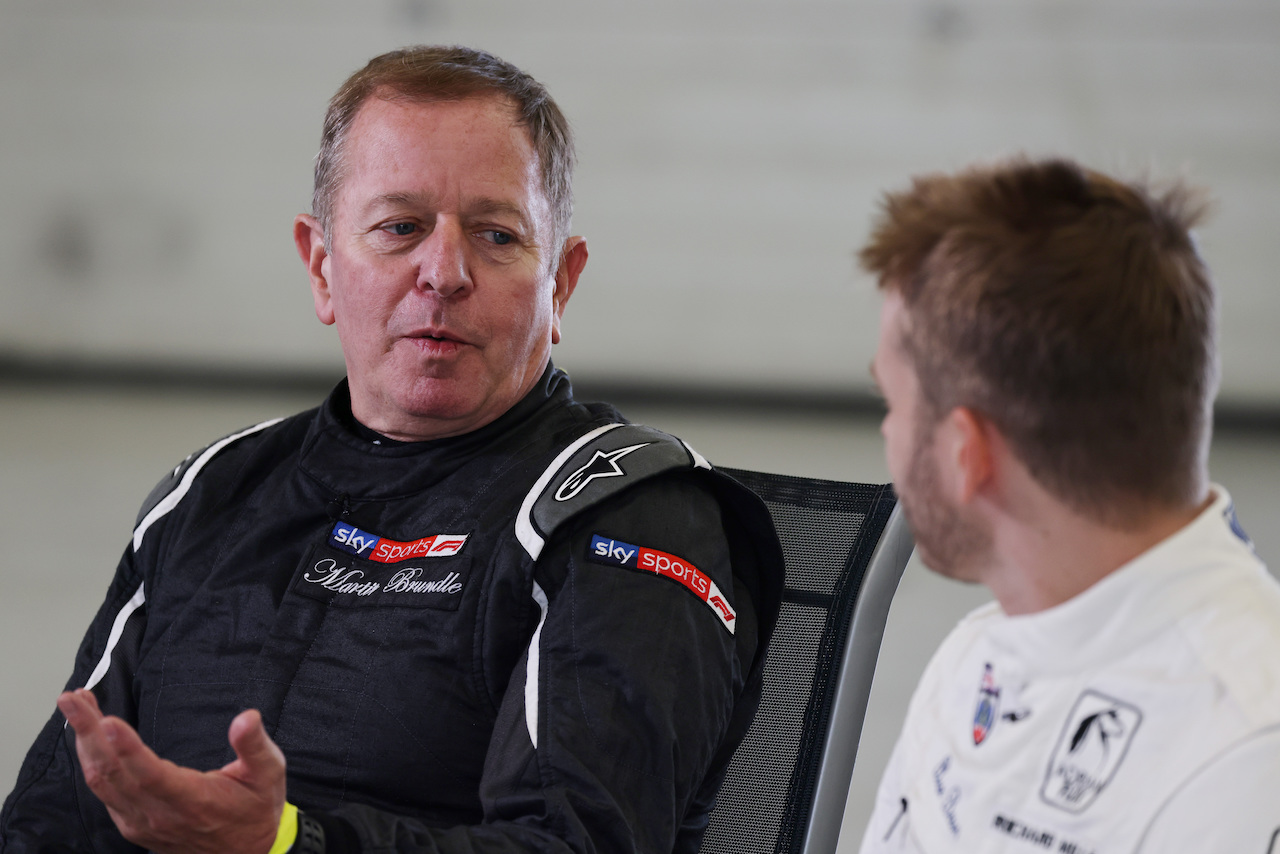 "It's always very special to drive with Alex – he's a bit quicker than me now," Martin smiled. "He's young and fit and fast and fearless, so if I can get quite close to his lap times I'll be satisfied. I'm claiming no excuses though, I've driven E-types before and know Silverstone well."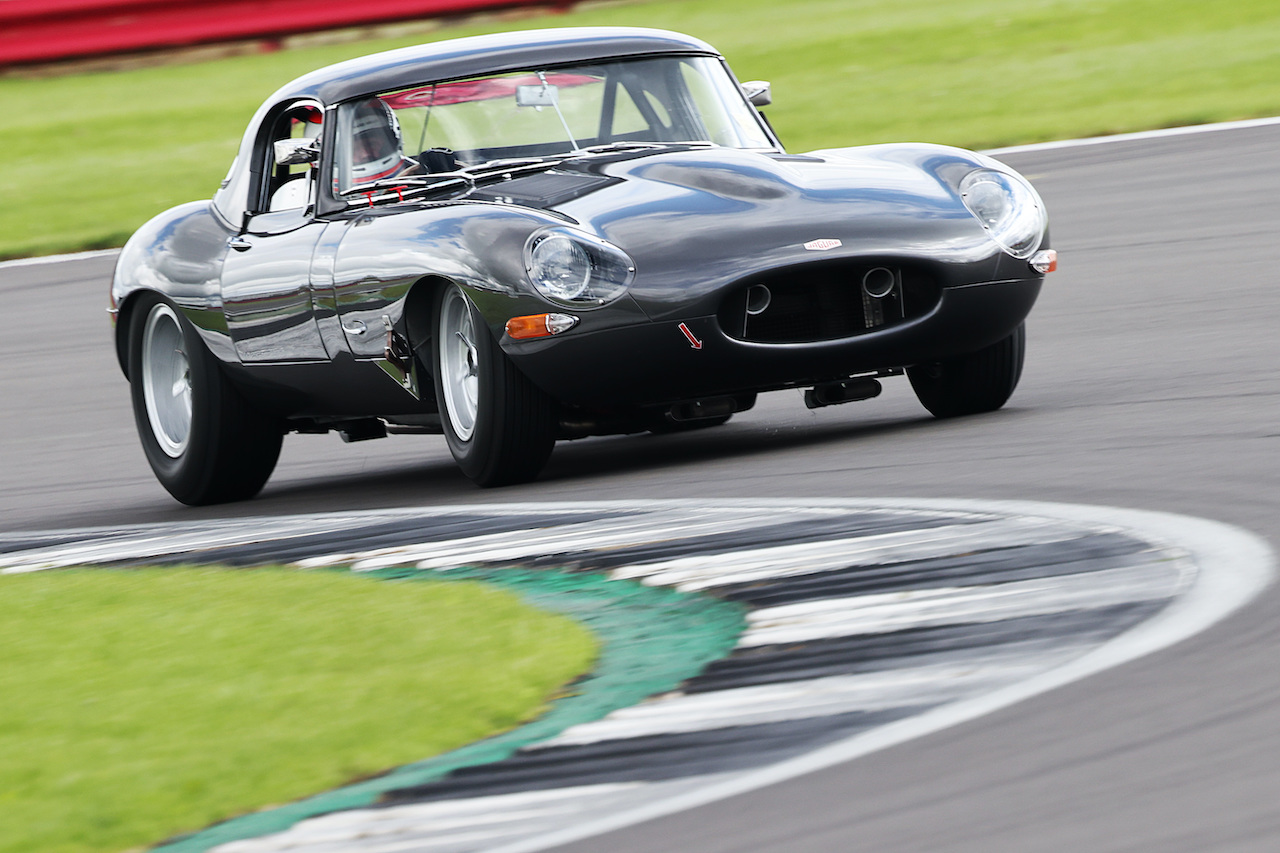 The green machine the Brundles are racing should be ultra-competitive, too – it is the development car for Jaguar Classic's in-house Lightweight E-type continuation programme. Even so, with the wisdom of experience, Martin is playing down their chances.
"We will be up against a lot of very fast well-honed cars with very experienced classic racers in them, so it will be quite tough to win the race," he predicted. "I'd like to think though that, if we both drive well and don't make mistakes, we've got a chance of a podium."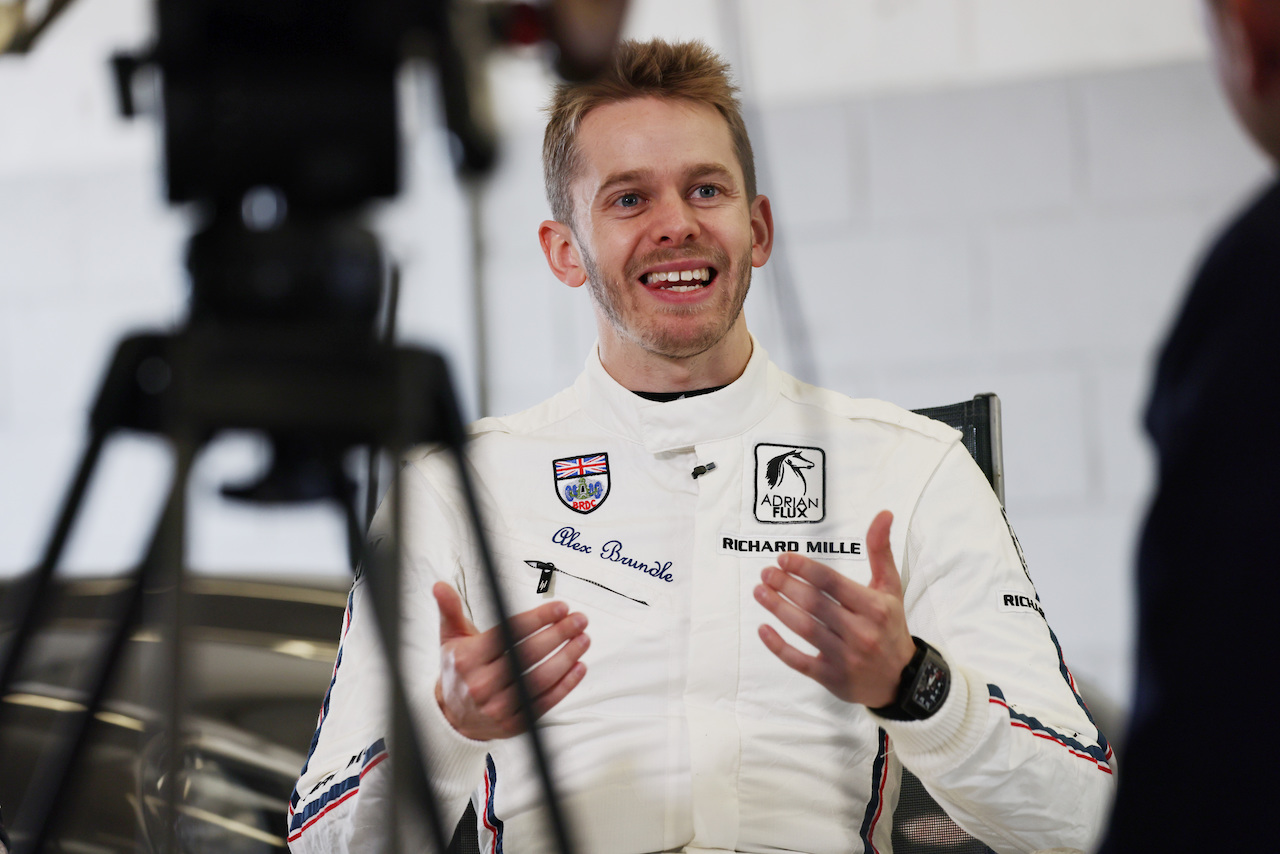 The youthful Alex, however, is somewhat more ambitious. "It's going to be hard fought out there but we'll be aiming for victory!" he insisted after watching his father's first foray out of the Silverstone pits in the fabulous Jaguar.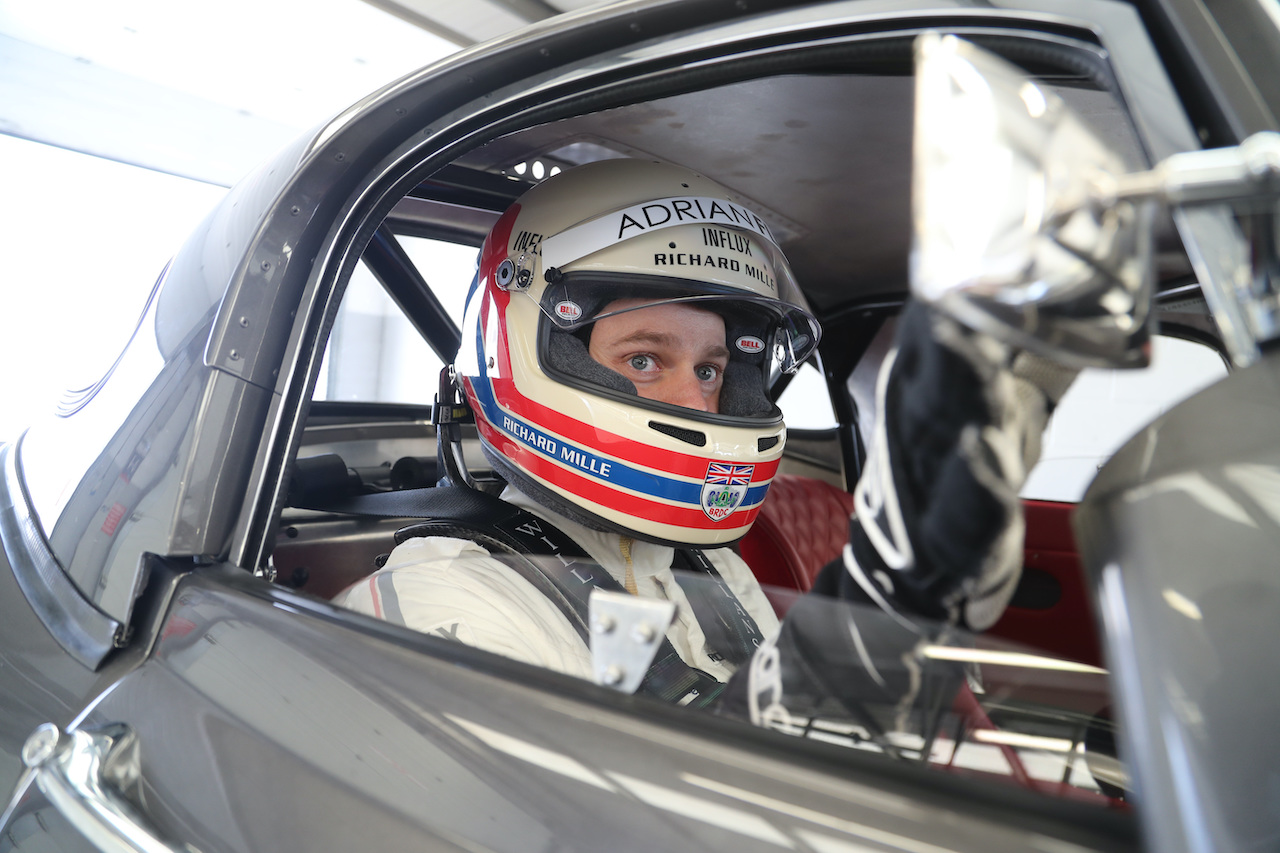 "Dad has been amazing; he just jumped in and was straight on the pace. It's a race exclusively for E-types and we are under no illusions: it's going to be extremely competitive – but we'd love to win."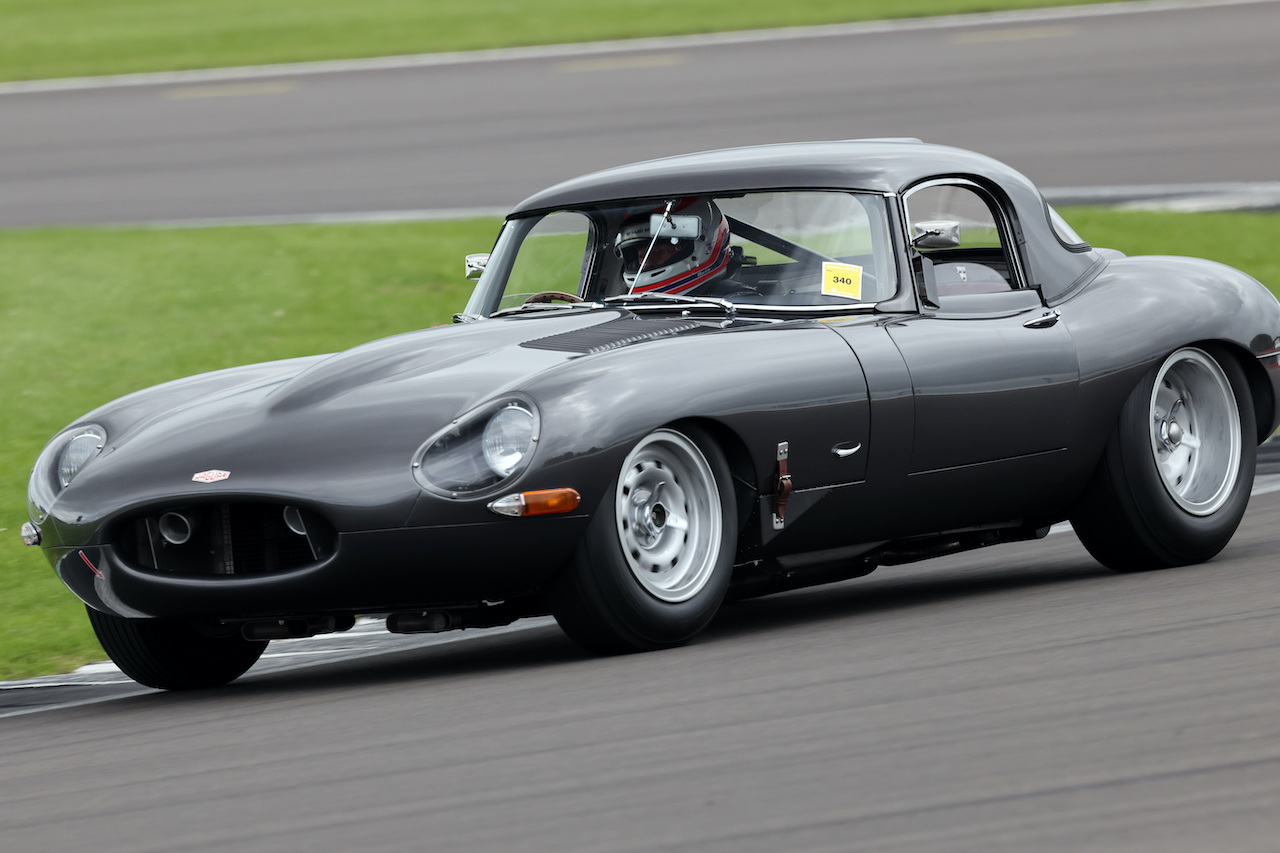 Having lifted the 2016 European Le Mans Series championship and also proven his own talents behind the microphone commentating on both Formula 2 and Formula 3 for Sky, Alex is clearly a chip off the old block. He will be busy at The Classic, too, racing a Lola T70 and Lister Jaguar 'Knobbly' as well as the Lightweight E-type.
"It will actually be my first time competing at The Classic," admitted Alex. "I've often visited as a punter and absolutely love the event. With the amazing amount of machinery on show, it's no surprise that it draws together so many of us petrolheads with a passion for cars."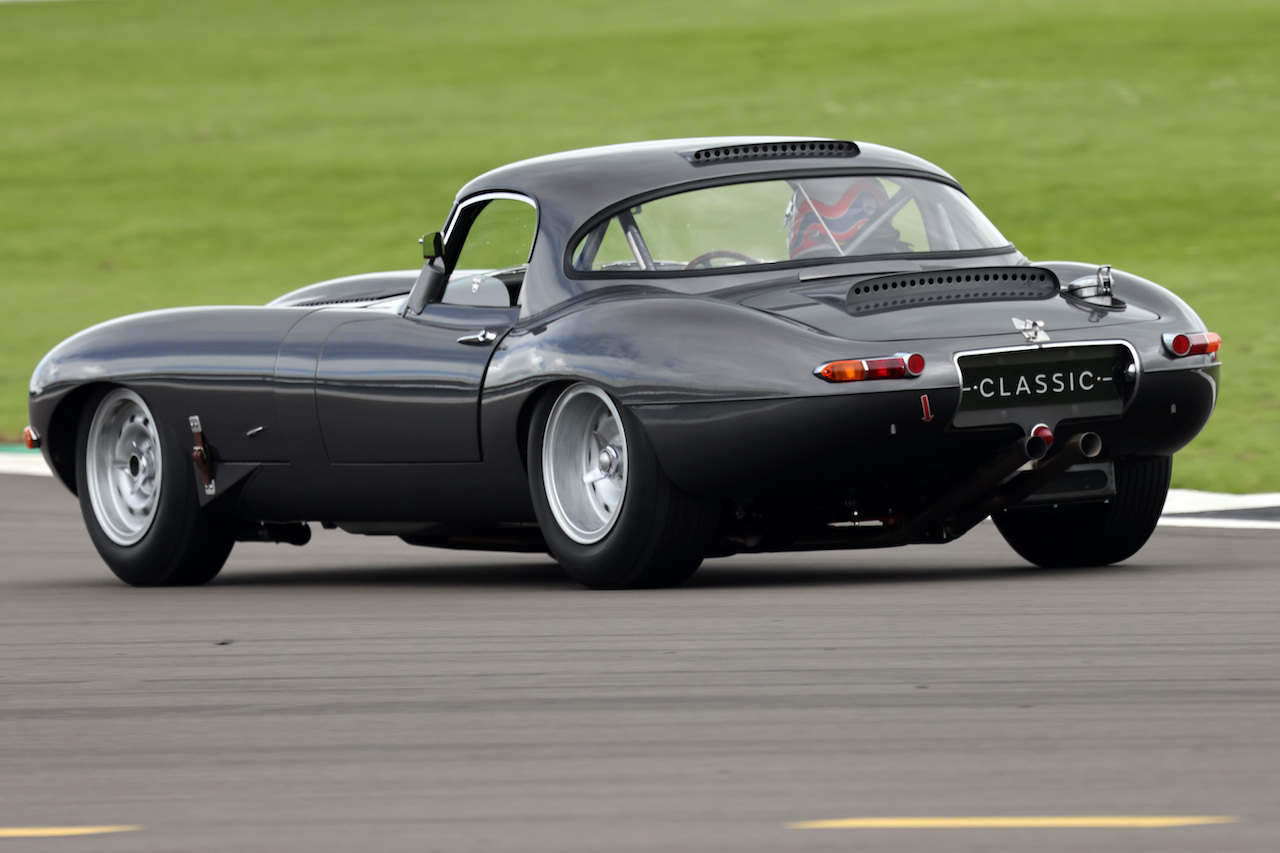 Not only will all those attending the event be able to watch Martin and Alex Brundle racing together, they'll also be able to enjoy a very special Flux Presents Q&A session with the duo at 5pm on Friday 30 July at the Adrian Flux stand.
After last year's forced postponement, this month's Classic is all set to be the biggest and best yet with a host of motor sport and motoring milestones being celebrated both on and off the legendary Grand Prix circuit.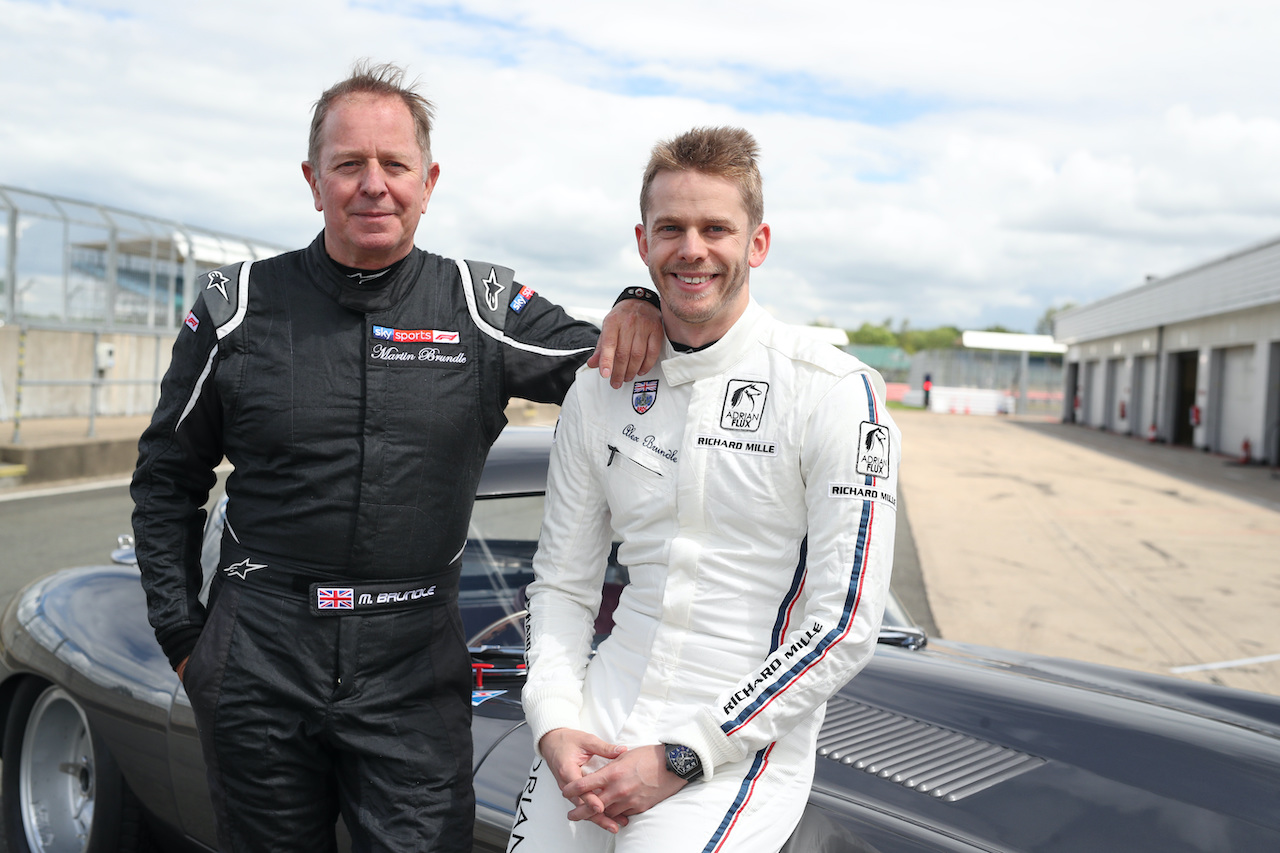 With The Classic celebrating its own 30th birthday, 12 months later than planned, the 'greatest hits' racecard features all the established crowd favourites as well as the 60thAnniversary E-type Challenge plus a similar one-model showdown to mark 60 years of the Mini Cooper, another standout British automotive icon from the sixties.
The Classic will also be acclaiming a host of other milestones in motoring history with dedicated displays and track parades, notably 50 years of the Triumph Stag and 40 years of DMC DeLorean.
More details about The Classic weekend at Silverstone and tickets can be found on the event website.