We love our project cars at Take to the Road. Which probably explains what our three classics are projects. But one that has caught our eye for this Mondays Market Pick is a very interesting 1959 Ashley 1172 Special restoration project.
Take to the Roads Market Pick is no stranger to the cars produced by Ashley Laminates. Indeed we featured a 1969 Ashley Sportiva GT a few years ago. Plus a Works Reliant Sabre Six GT and more recently a 1967 Sabra GT, all of which draw inspiration or a direct connect to the fibre glass designs of Ashley. Indeed it was the Ashley 1172 body shell that would go on to form the body for the Israeli Sabra GT.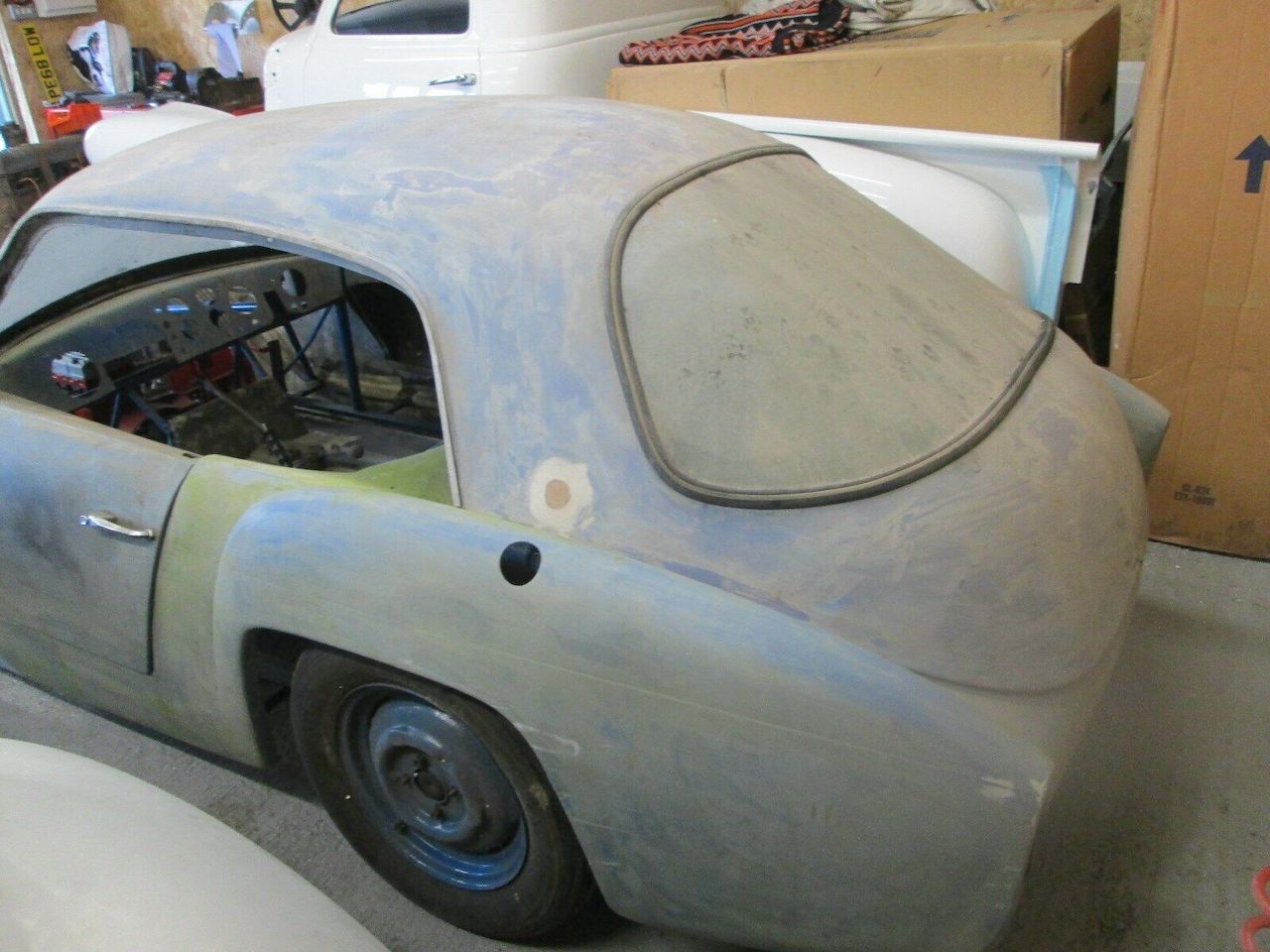 Now the car that we are featuring is interesting because the seller states it is an Ashley 1172 that was apparently used for competitions in the 1960. Evidence for this is provided from a period photograph with shows the car, probably after a competition in Maidstone in Kent.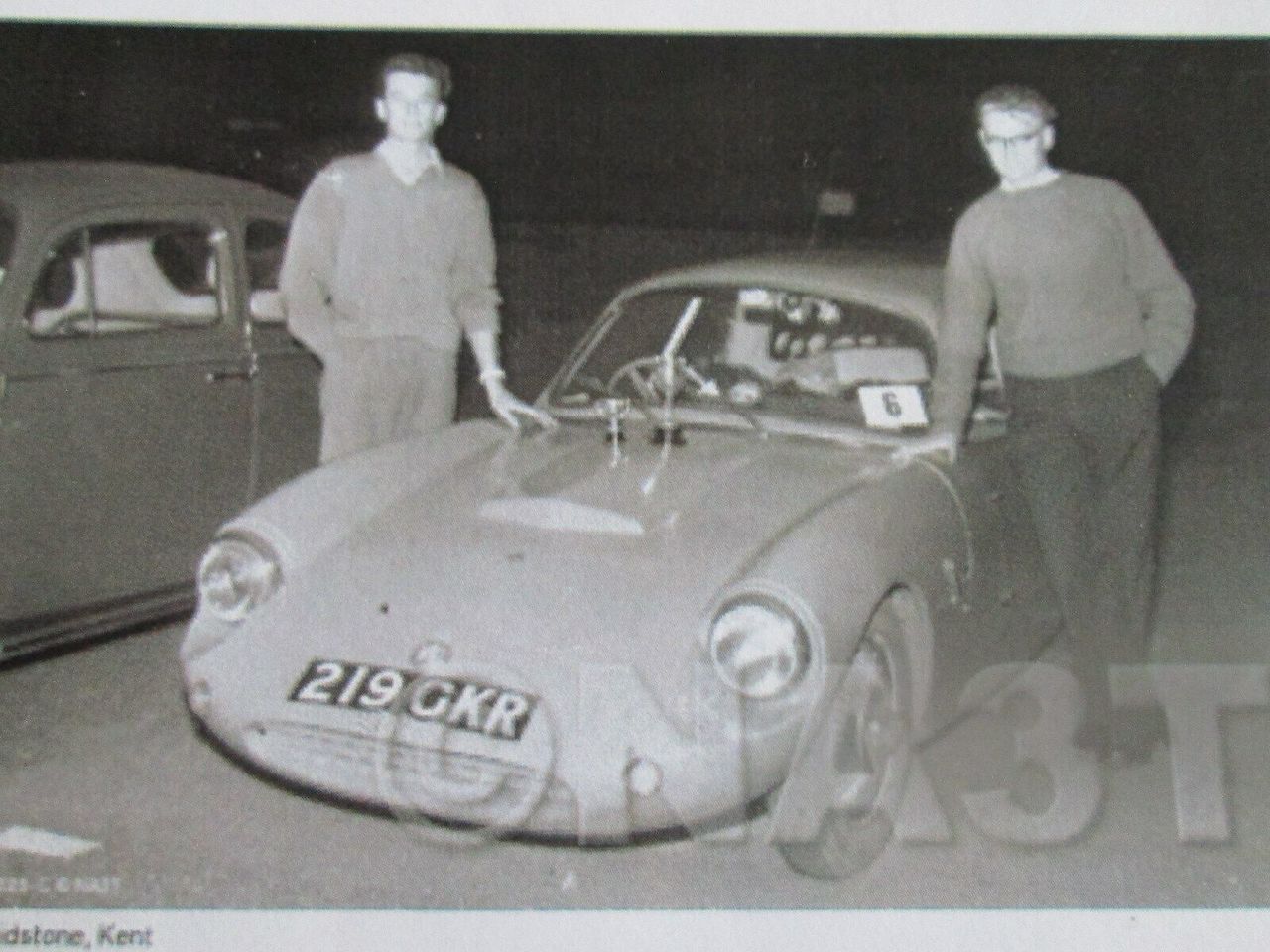 The 1172 was first introduced in 1958 and was initially available as a roadster with a detachable hard top. The fibreglass shell was based fitted to a Ford 8 and 10hp chassis, with a Ford 1172 side valve engine under the hood.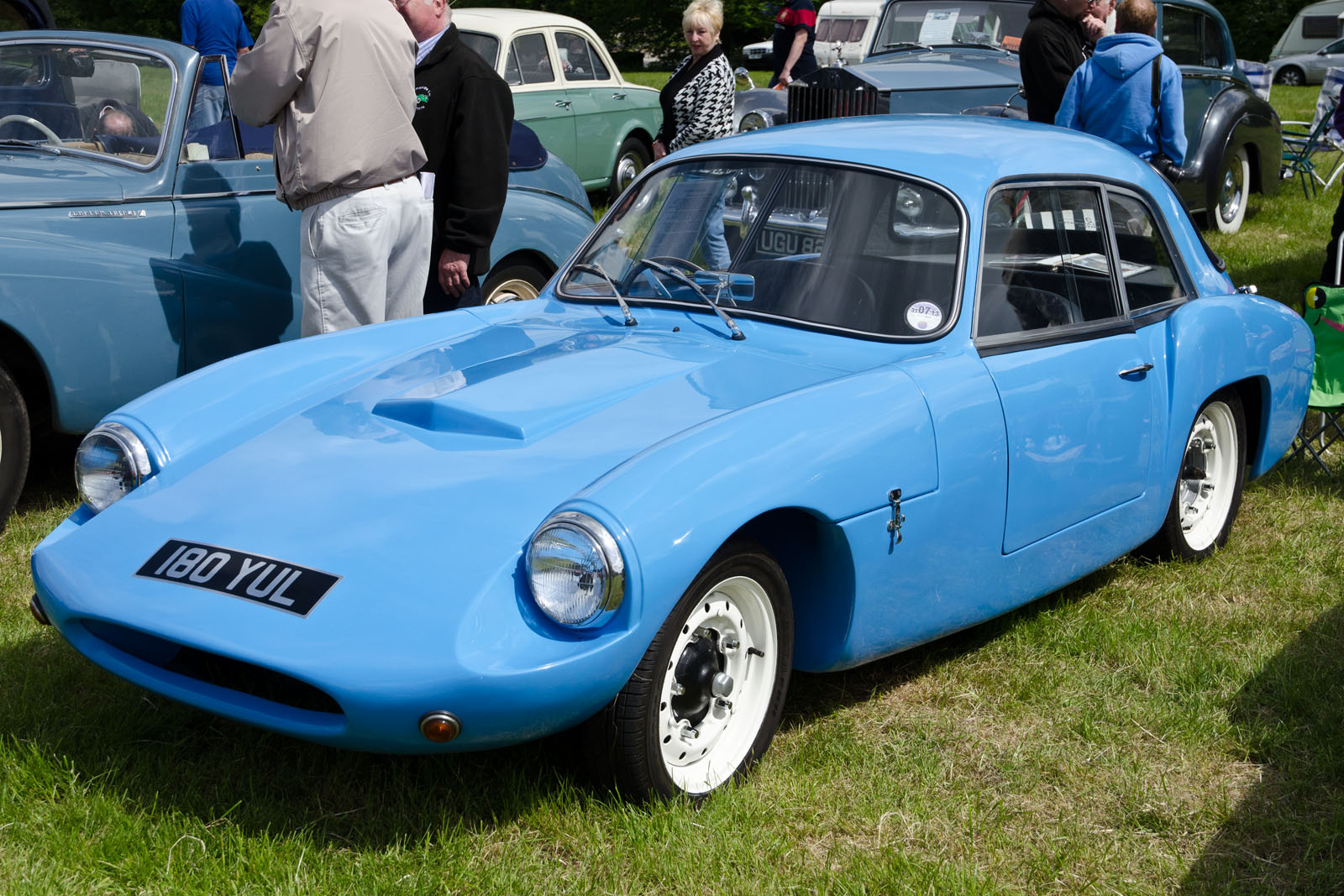 The listing notes that this Ashley 1172 was parked up for roughly forty years before a restoration was started some years ago. During this period the chassis and frame was restored, with lots of new parts fitted, which included suspension and tyres.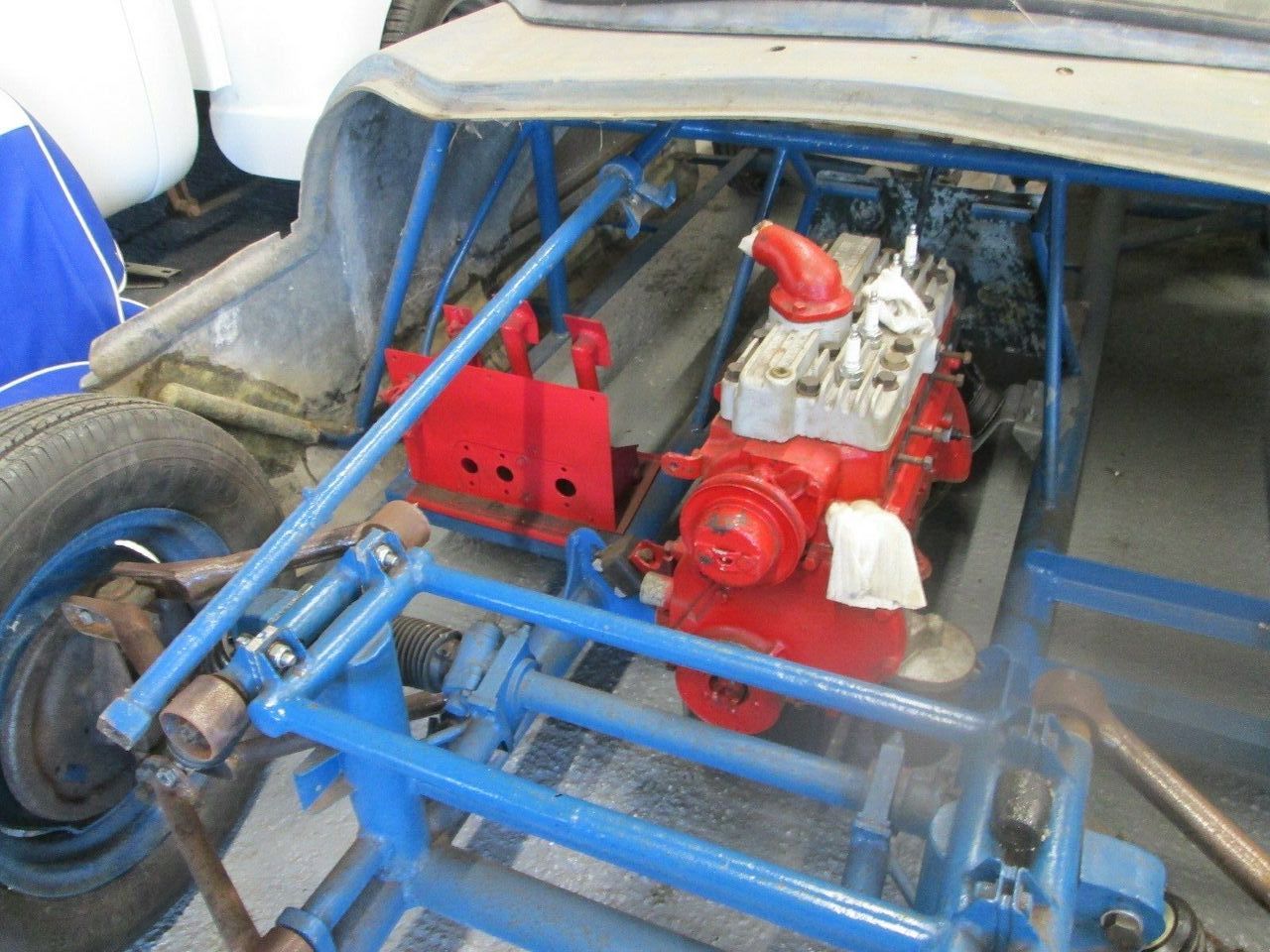 On the powertrain front the engine (likely a Ford 100e unit), has had a rebuild with oversized pistons, the gearbox has been checked and the radiator recored. The seller notes that the car comes with its original Aquaplane head.
Also of note is a re-trimmed interior and lots of new parts. Included along with other spares is the Ashley's original windscreen, bottled and tonneau cover. There seems to be a reasonable amount of history with the car as well, with an original buff log book, a bill of sale from 1962, plus a photographic record of its barn discovery.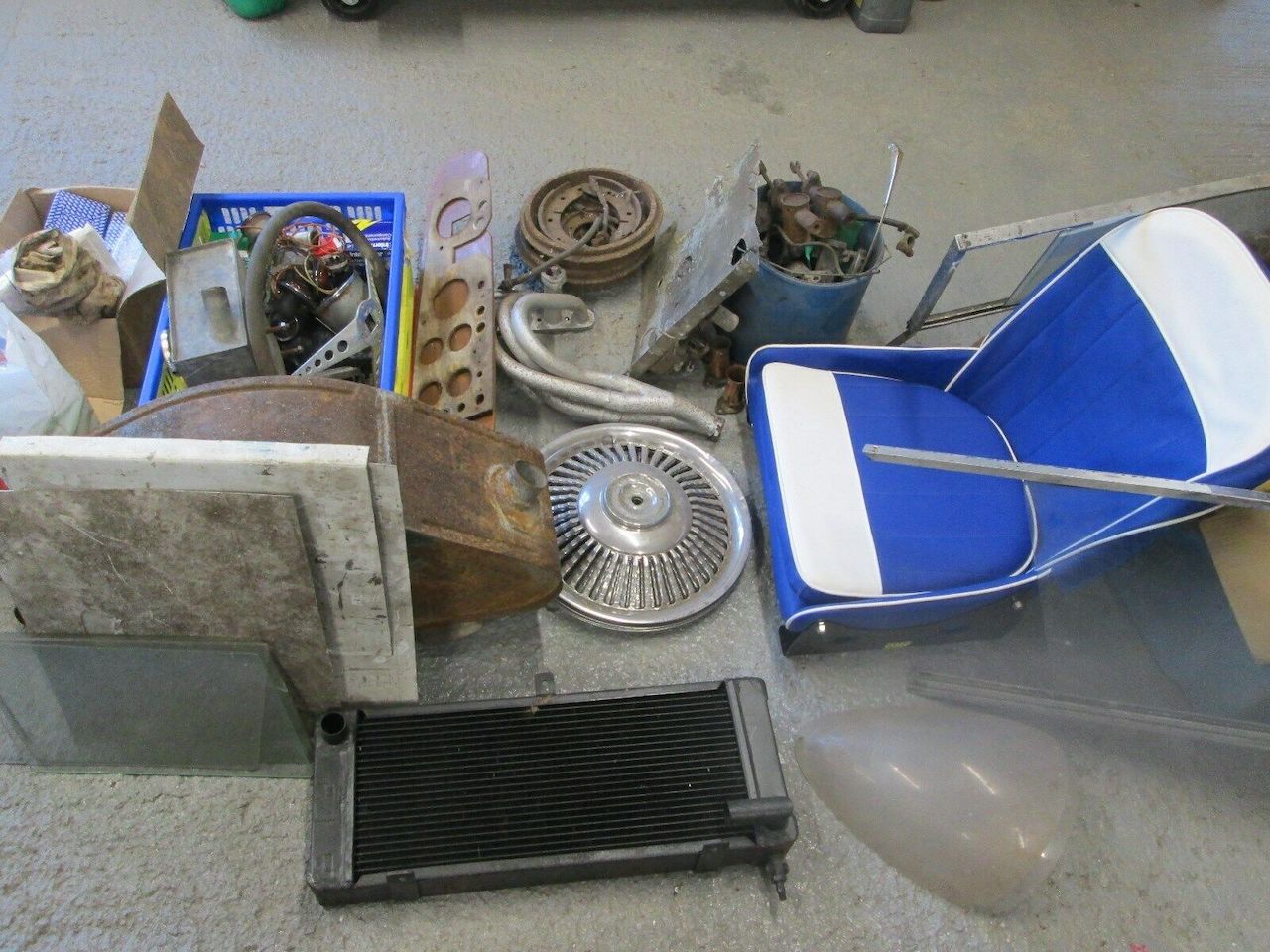 This Ashley 1172 is fascinating because of its rarity. The 1172 is a pretty little GT car and with neater lines than the later Ashley Sportiva. Plus a stalled restoration project like this doesn't come up very often. While there is a lot of work to do still, essentially the car needs a respray and putting back together.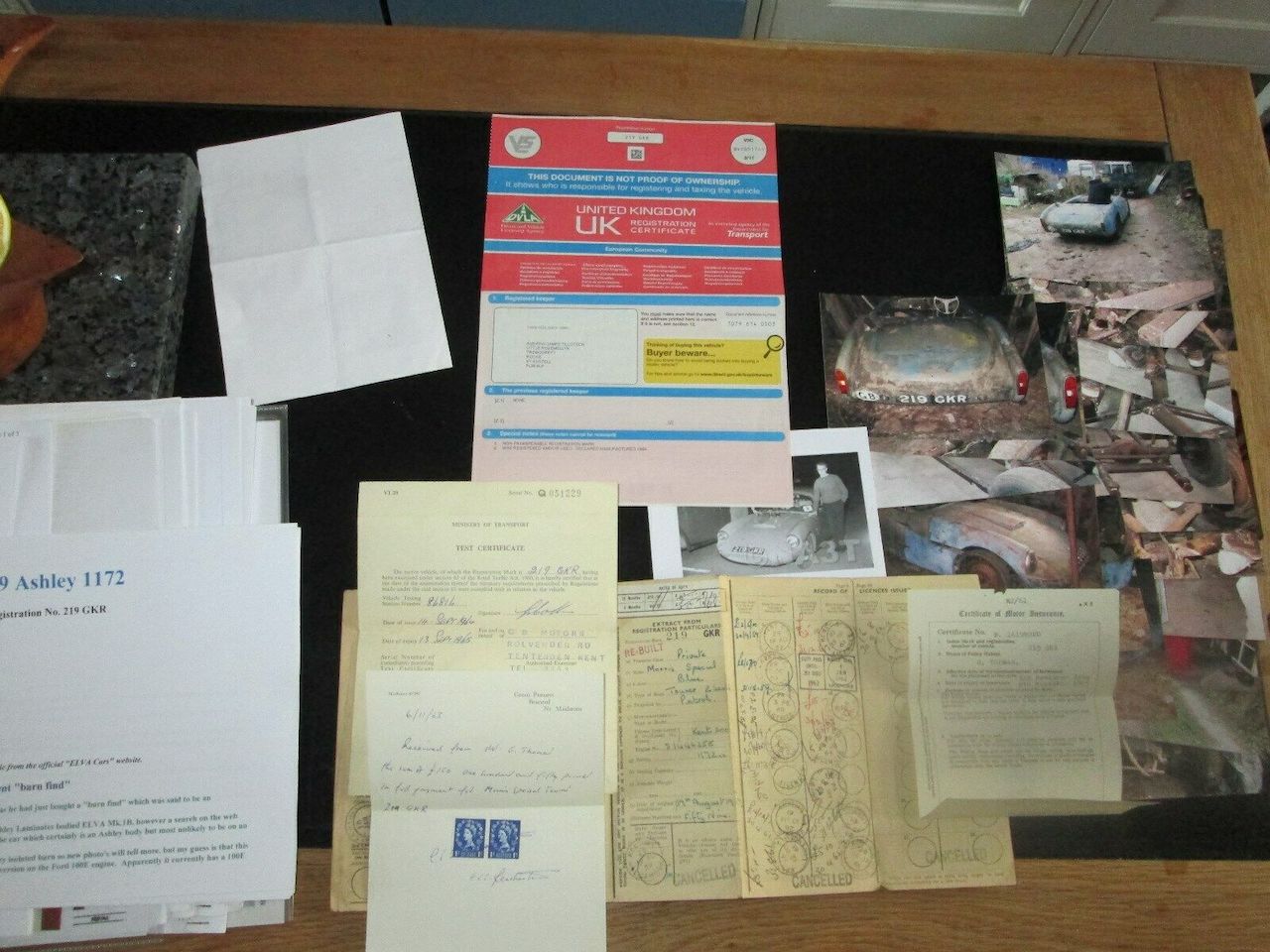 There is huge potential here to create a very interesting special, perhaps something along the lines of an Ashley Elva Mk 1B competition racer. Given it's rarity however it would be better to restore to this to how it was in the 1960s. We'd love to snap this one up and investigate its history some more. And more importantly, finish the restoration and get it back on the road! This would be one fun and eye catching historic little roadster for the summer.
This 1959 Ashley 1175 has a starting bid of £2,750 with a buy it now price of £3,500. More details can be found here on eBay.
Some more details on the history of this car can be found on the Ashley Laminates Sports Car Registration Index.