Two spectacular low mileage cars from different eras, are up for auction with online classic car auctioneer, The Market. The first, a near mint 1987 Mercedes-Benz 300SL R107 is a sensational vehicle, having only had one owner from new; the car has spent most of its life in a heated garage and elevated using axle stands.
The due care and attention this car has received over the past three decades, is truly phenomenal. From the moment it left the dealership to filling up fuel, every detail along this cars incredible life span has been documented in a stunning hand written journal that accompanies the car.
Having an odometer reading of just 15,000 miles over the last 33 years (that's under 500 miles per year), this sporty number is complete with the original, pristine Mercedes-Benz alloy wheels and matching Michelin tyres.
"This Mercedes-Benz is a gem of its time and is straight out of an 80s showroom. There is no denying that this car has been kept in immaculate condition," says Tristan Judge, director, The Market.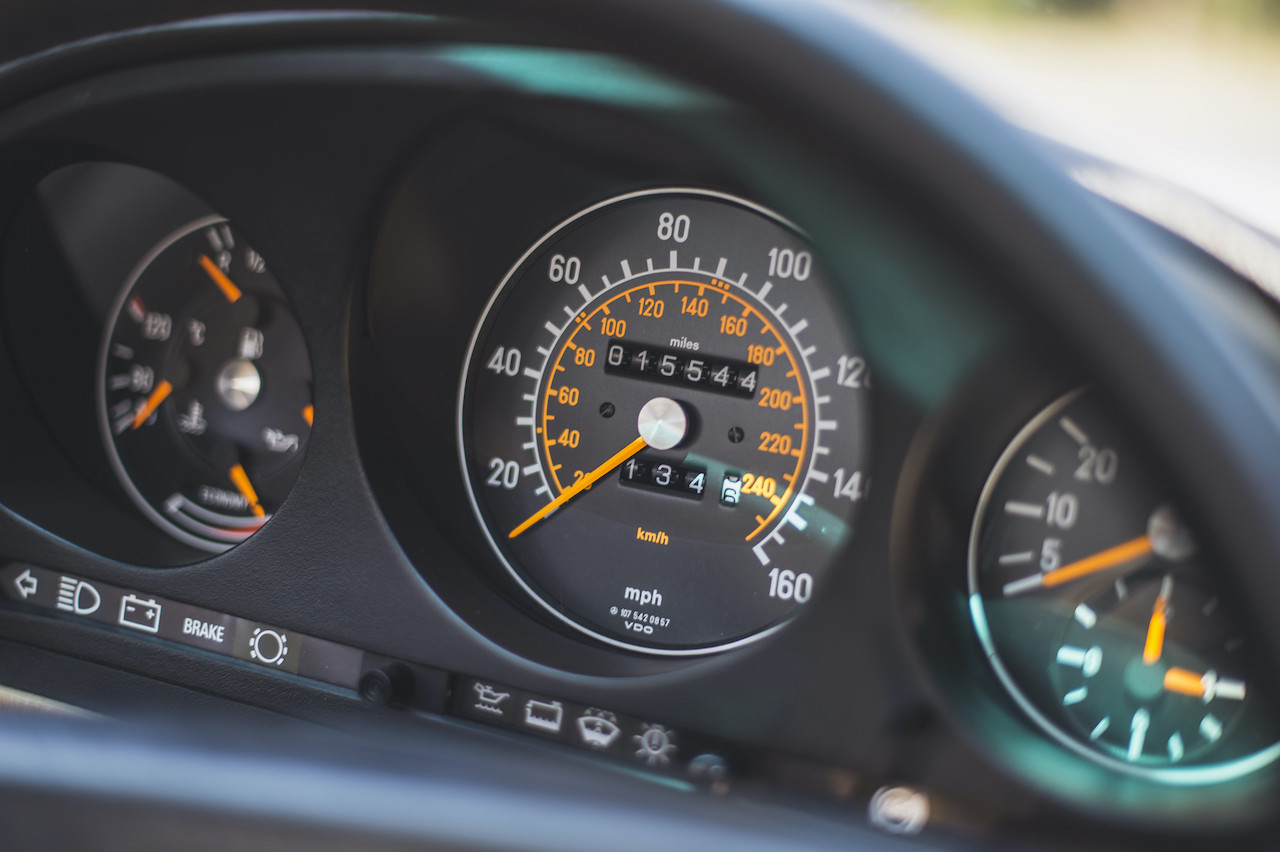 "It's possibly the lowest mileage you're ever likely to find for a vehicle of this stature and in the condition the owner has maintained over the years. This is certainly one for an enthusiast who is seeking a museum-quality SL to add to their collection," concluded Tristan.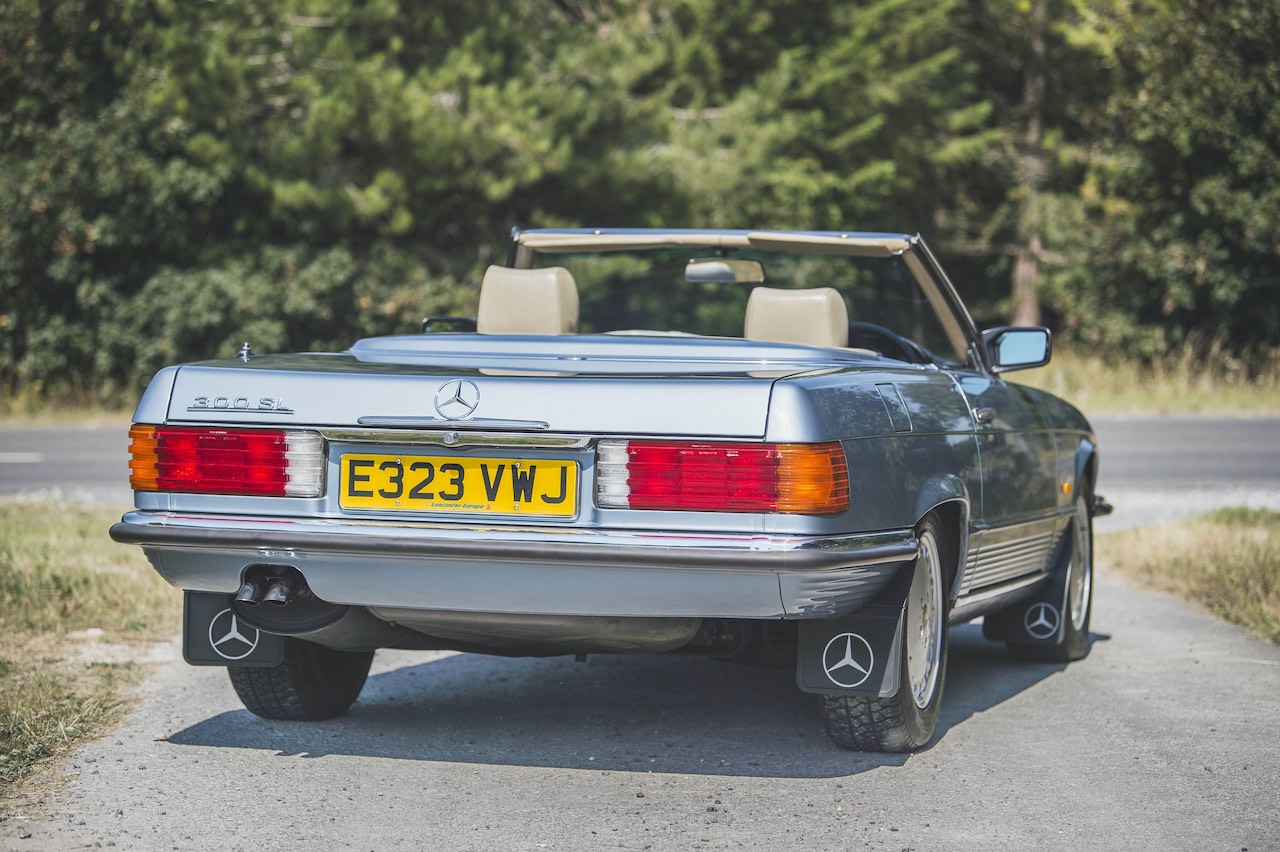 With auction closing on the 20th August and a guide price of £65,000 – £80,000, it is an incredibly rare opportunity to secure a time capsule like this.
Meanwhile, the second low mileage offering, a 2005 Renault Clio V6 Phase 2, was once the most powerful hatchback in the world making it rightfully one of the most sought after Renaults of all time.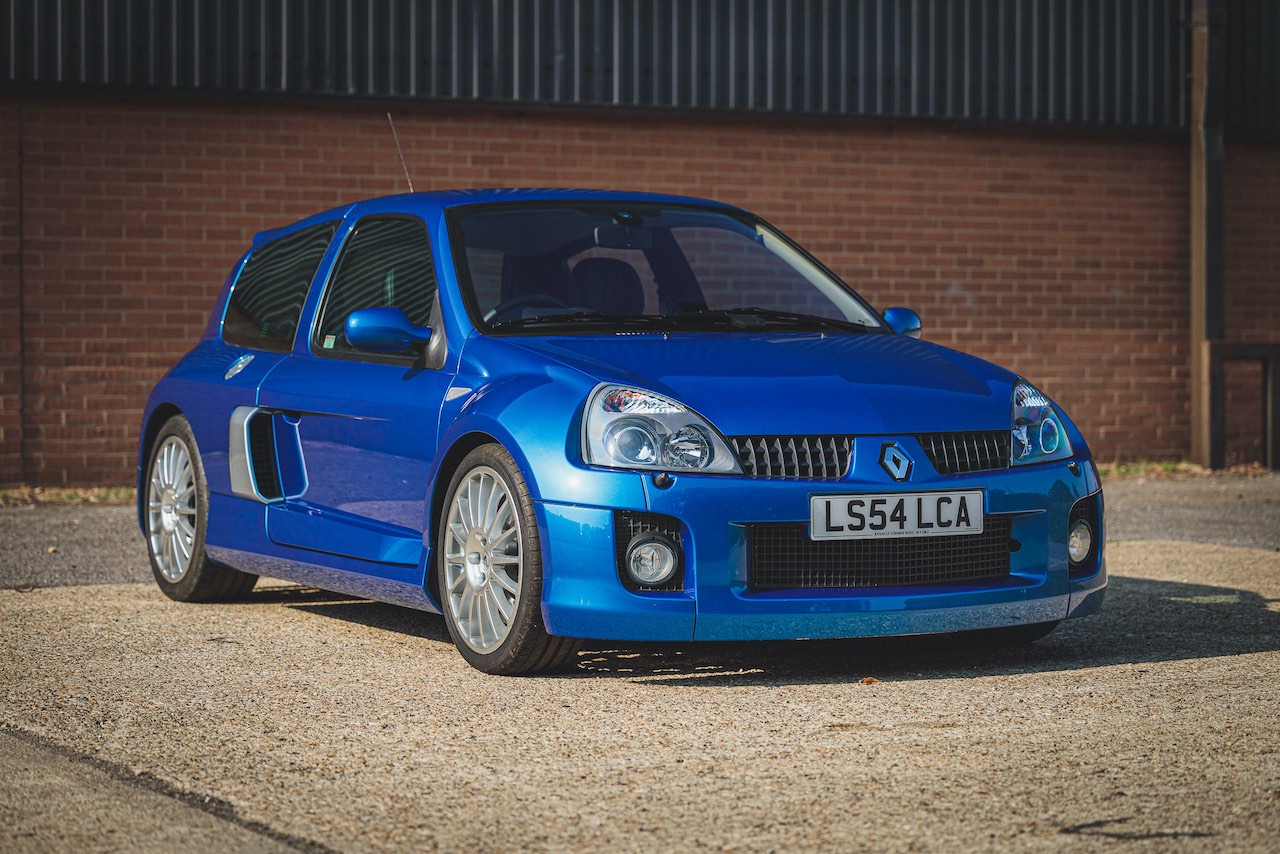 Boasting a 3.0-litre V6 engine paired with a six-speed manual gearbox, this cult classic can propel you to a top speed of 150mph and reaches 0-60 in just 5.9 seconds.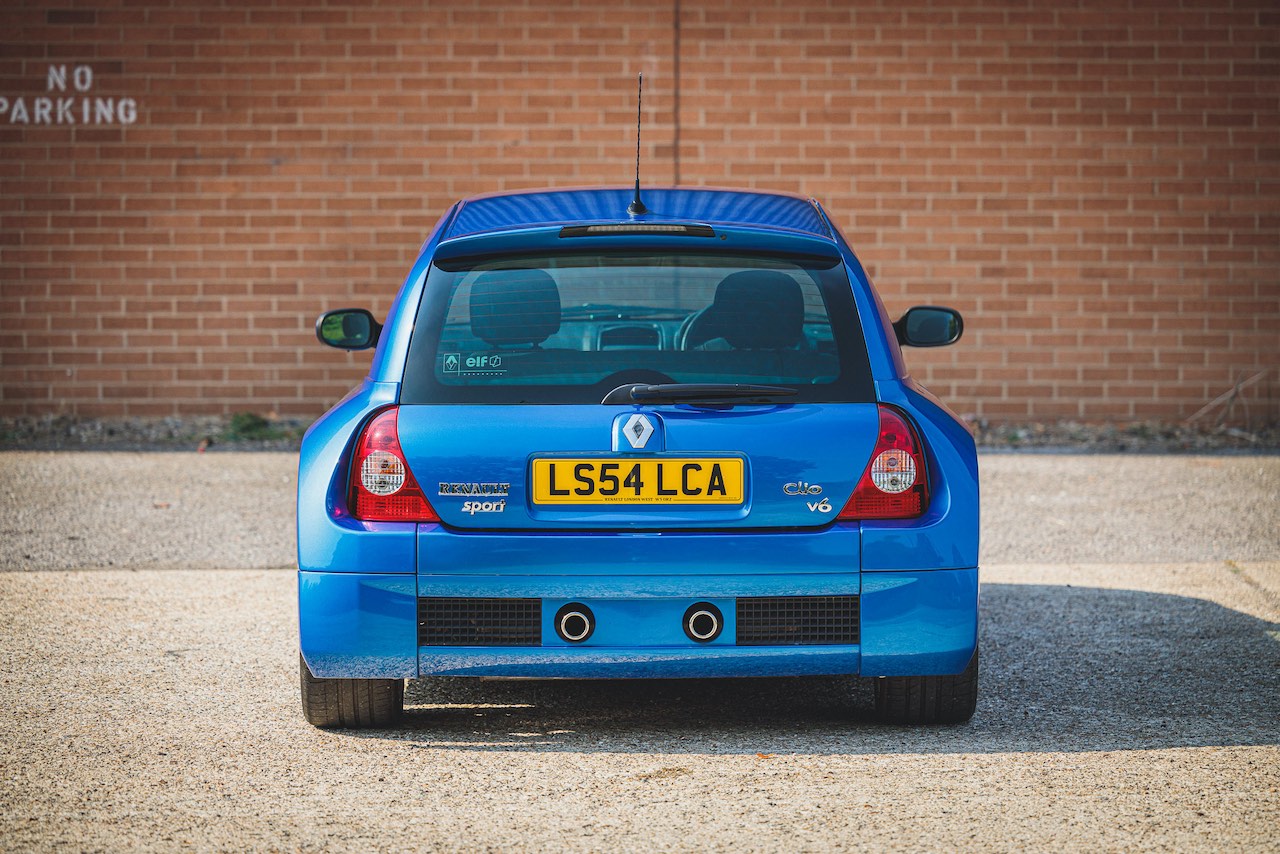 Sporting an Iliad Blue finish with black interior, wide-set chassis, twin exhaust pipes, 18-inch alloy wheels and the iconic rear air intakes, this Renault Sport Clio can be considered a fast and certainly fun, trophy of the mid-noughties.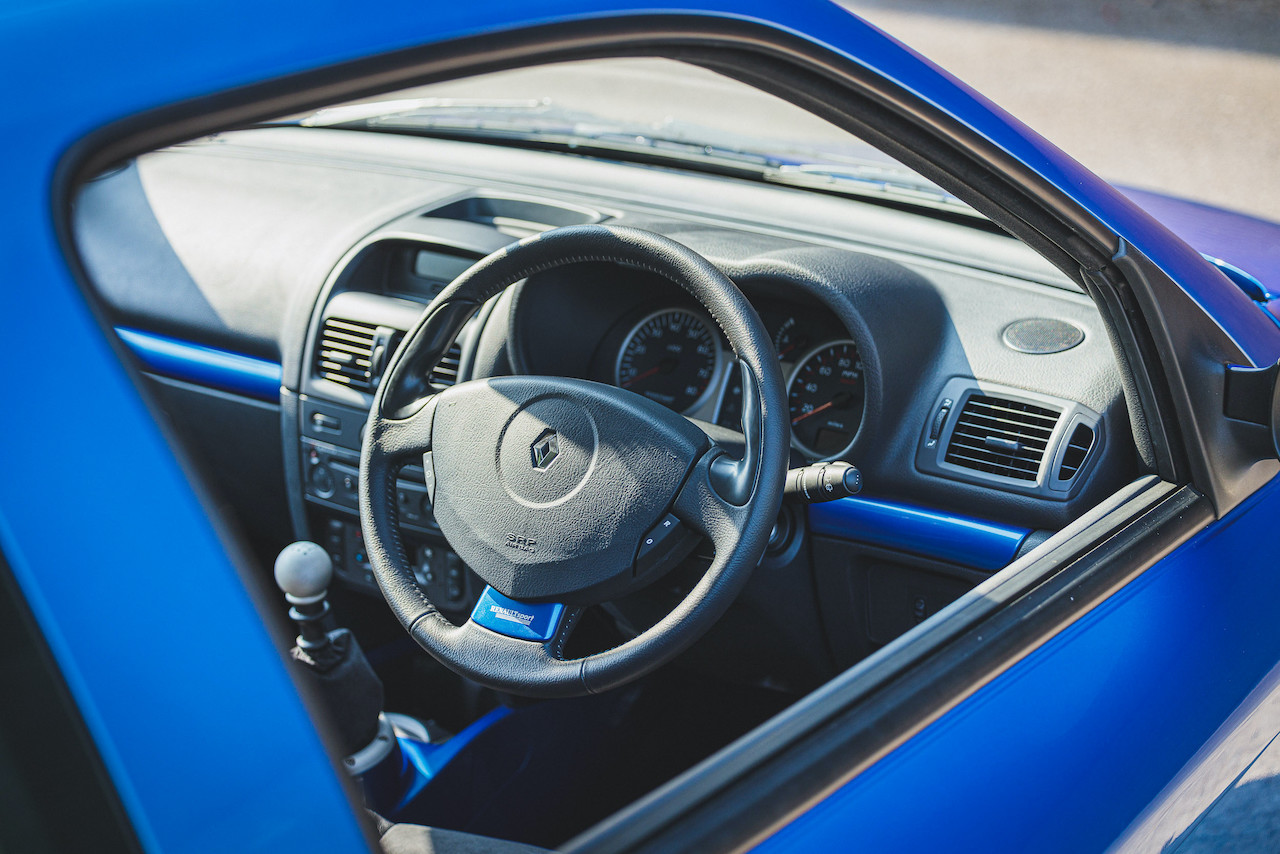 "The Phase 2 Renault Clio V6 is certainly easy on the eye, it's in great condition and is just utterly fabulous," says Tristan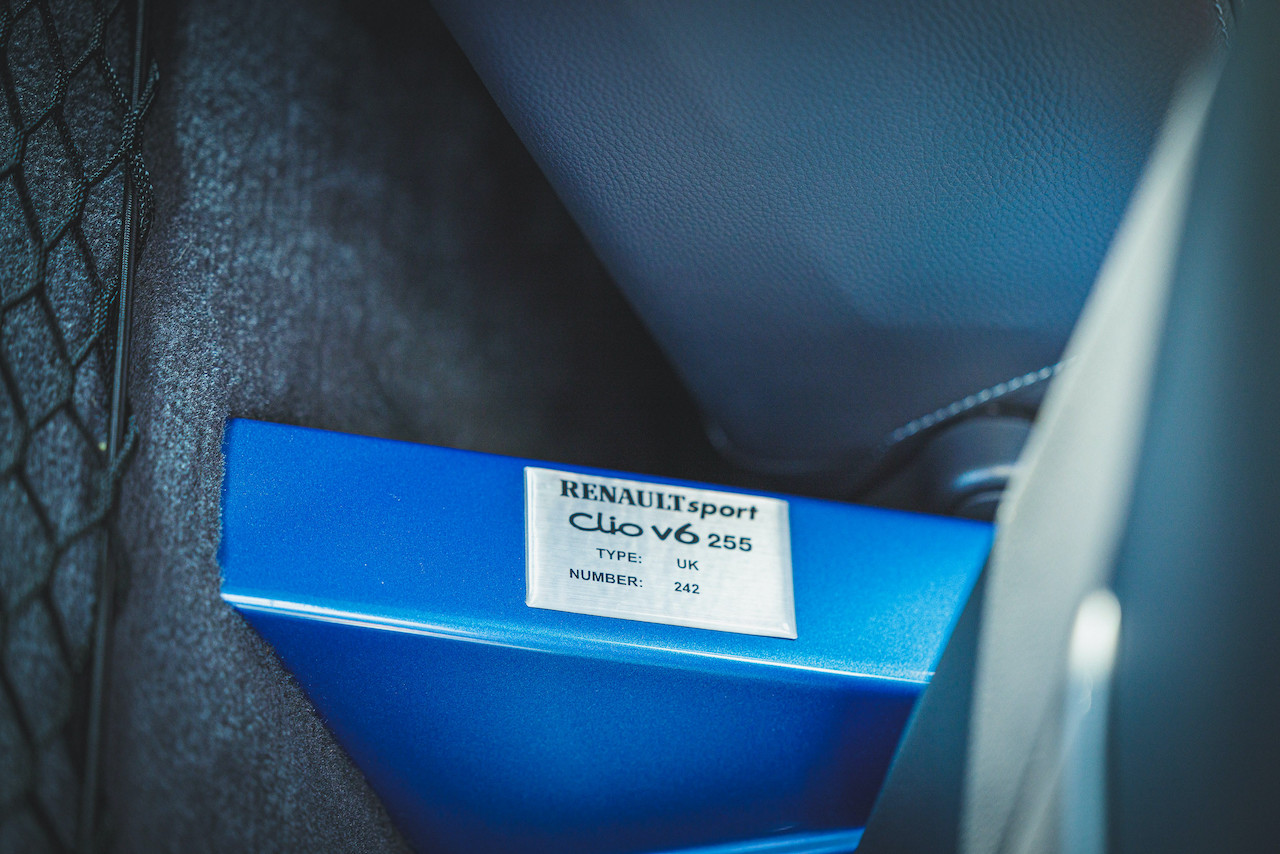 "Getting up to speed in this car is not a problem, its performance is truly incredible so there is no wonder it is so sought after, especially today," Tristan added.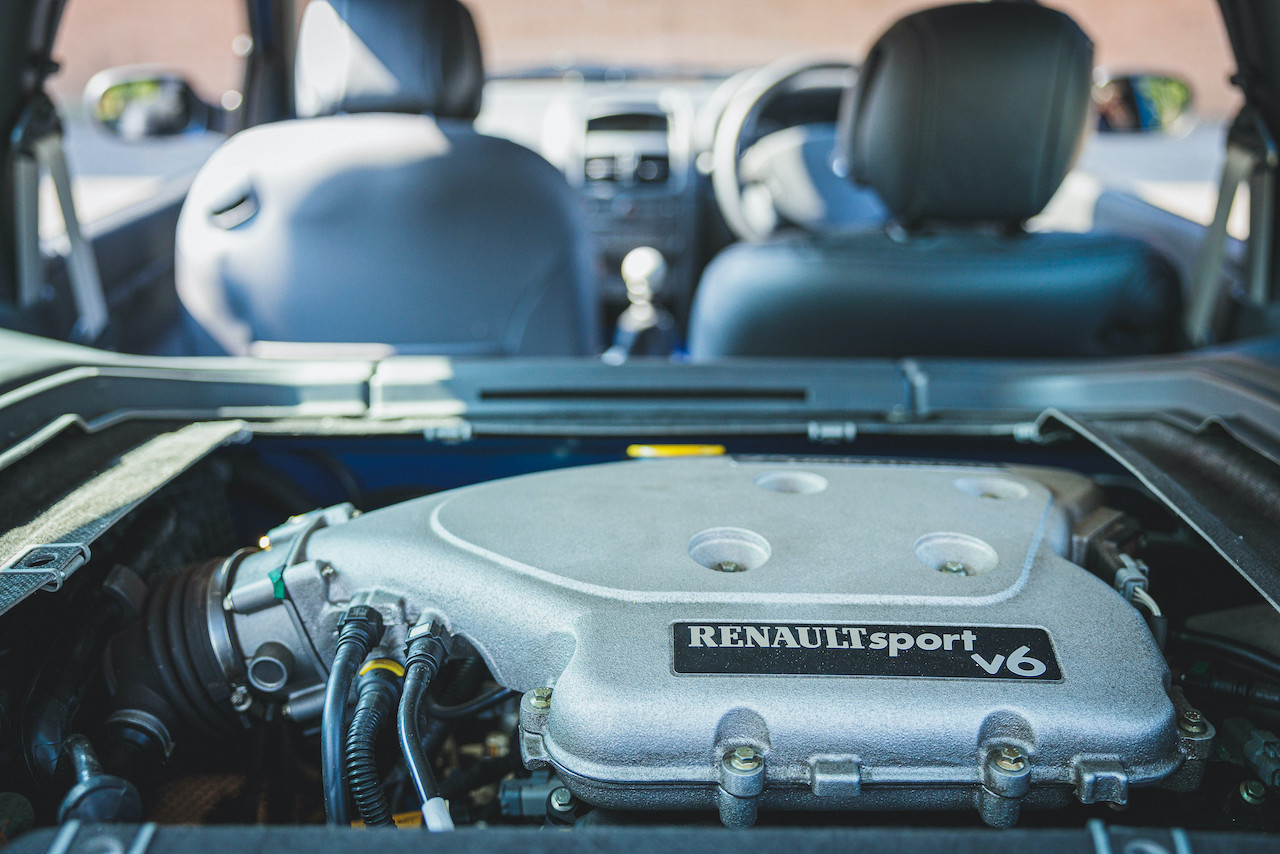 Having only covered a minuscule odometer reading of 8,670 miles, the car has been on SORN since November 2010 but rest assured, it has been up and running for very small and gracious trips around its private estate across the decade, to keep it lubricated and running well.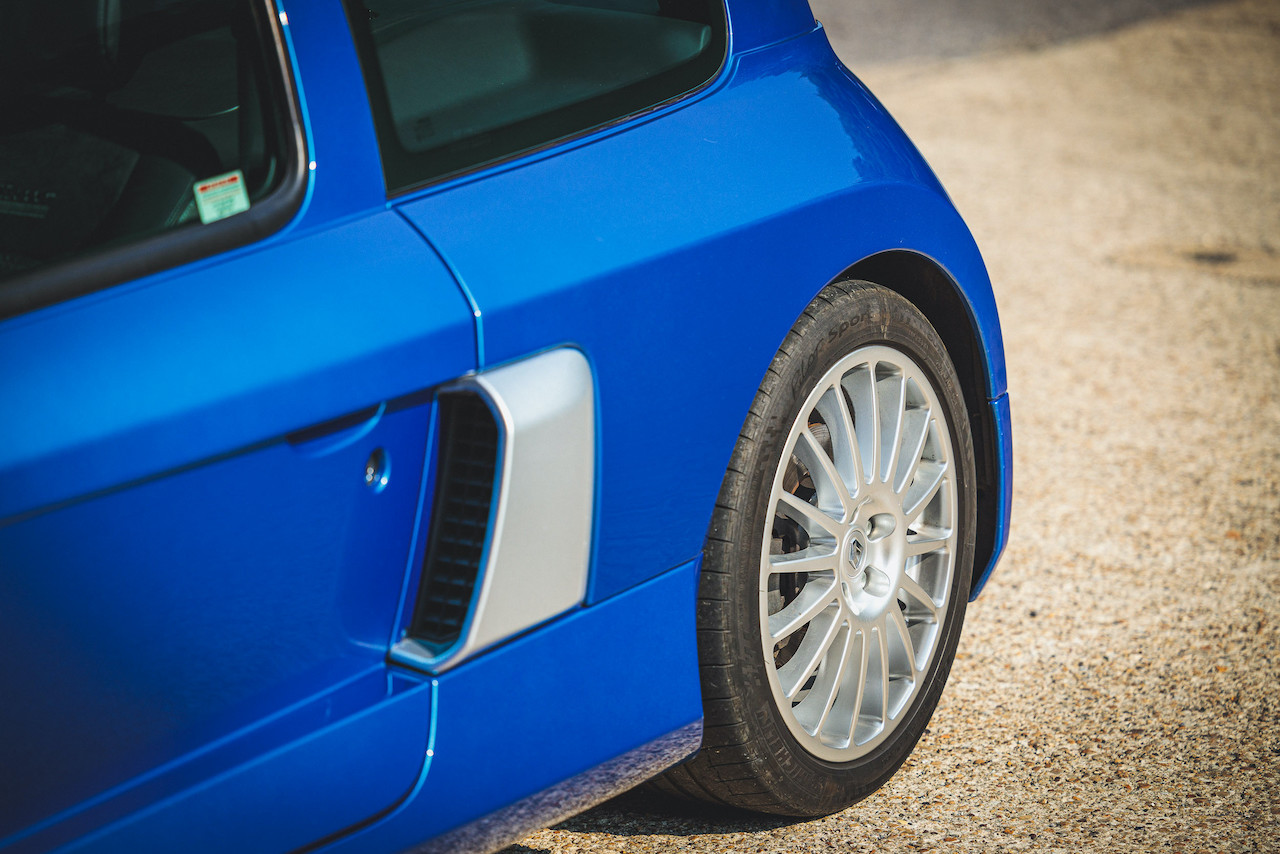 The auction is to begin on 20th August and to close on 27th August, with an auction guide price of £40,000 – £55,000.
To find out more about the 1987 Mercedes-Benz 300 SL visit The Market website
To find out more about the 2005 Renault Clio V6 Phase 2 visit The Market website.