The London Classic Car Show really is the best car event in the capital. I've been going since it first started back in 2015. And each year it just gets better and better. The show has learned and evolved since its debut and every tweak and adjustment made makes that bit more enjoyable.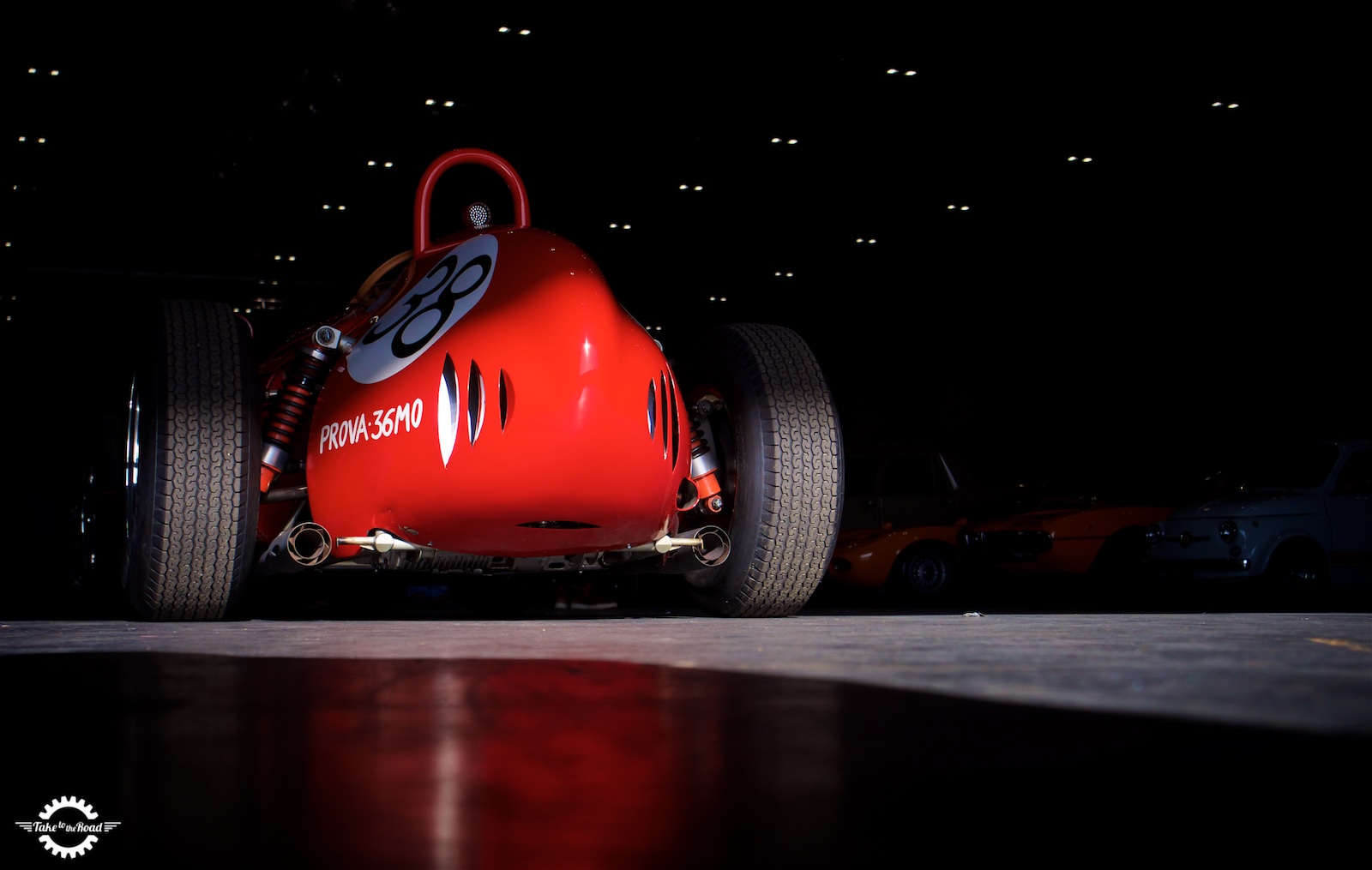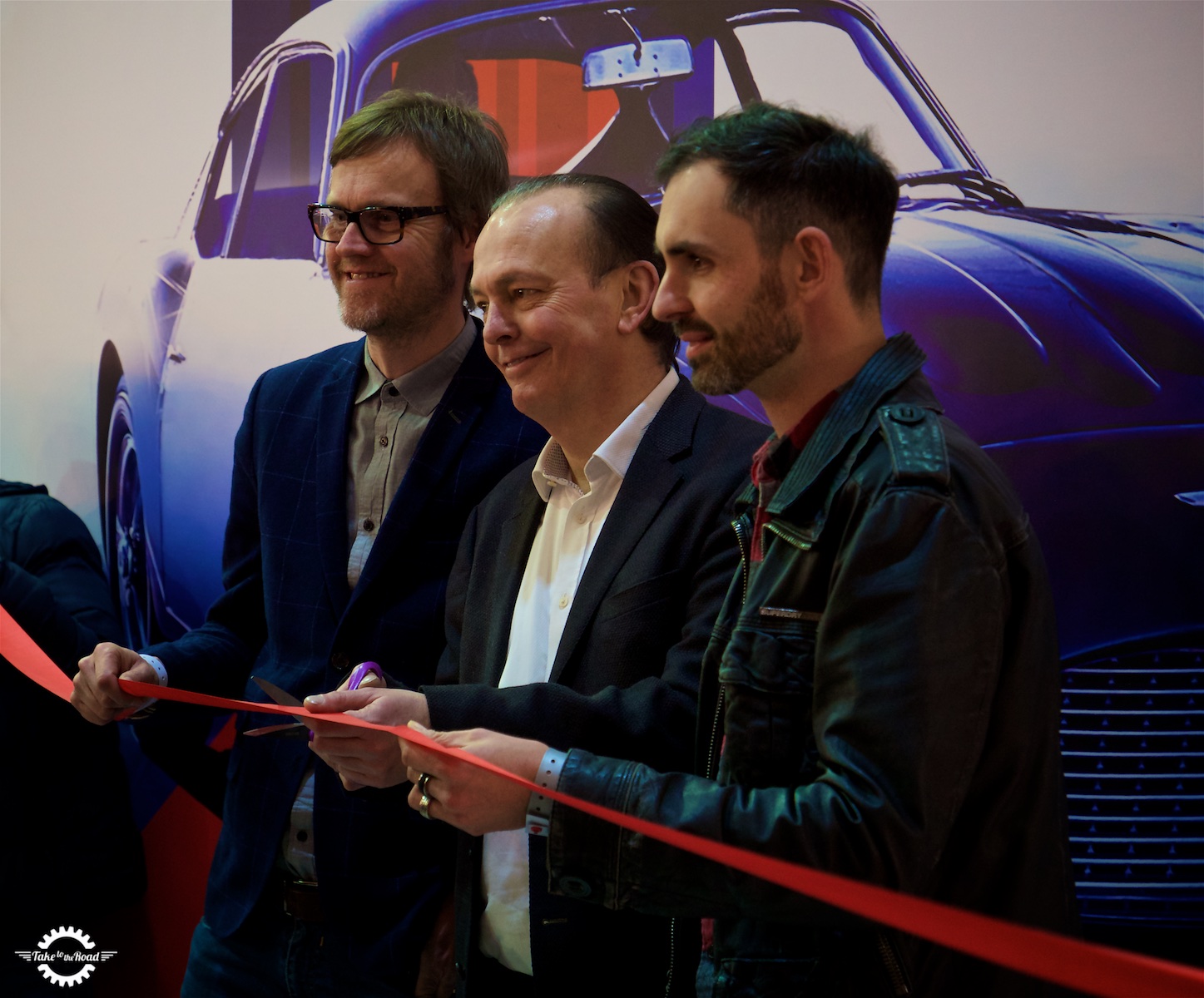 One thing I say to friends and colleagues in the car world is that the show gets bigger each year. And that's how it feels. This time round the Grand Parade was extended and it seemed to go on forever. This gave visitors a proper chance to see and hear the cars stretch their legs. Much more so than in previous years. Which is a good thing.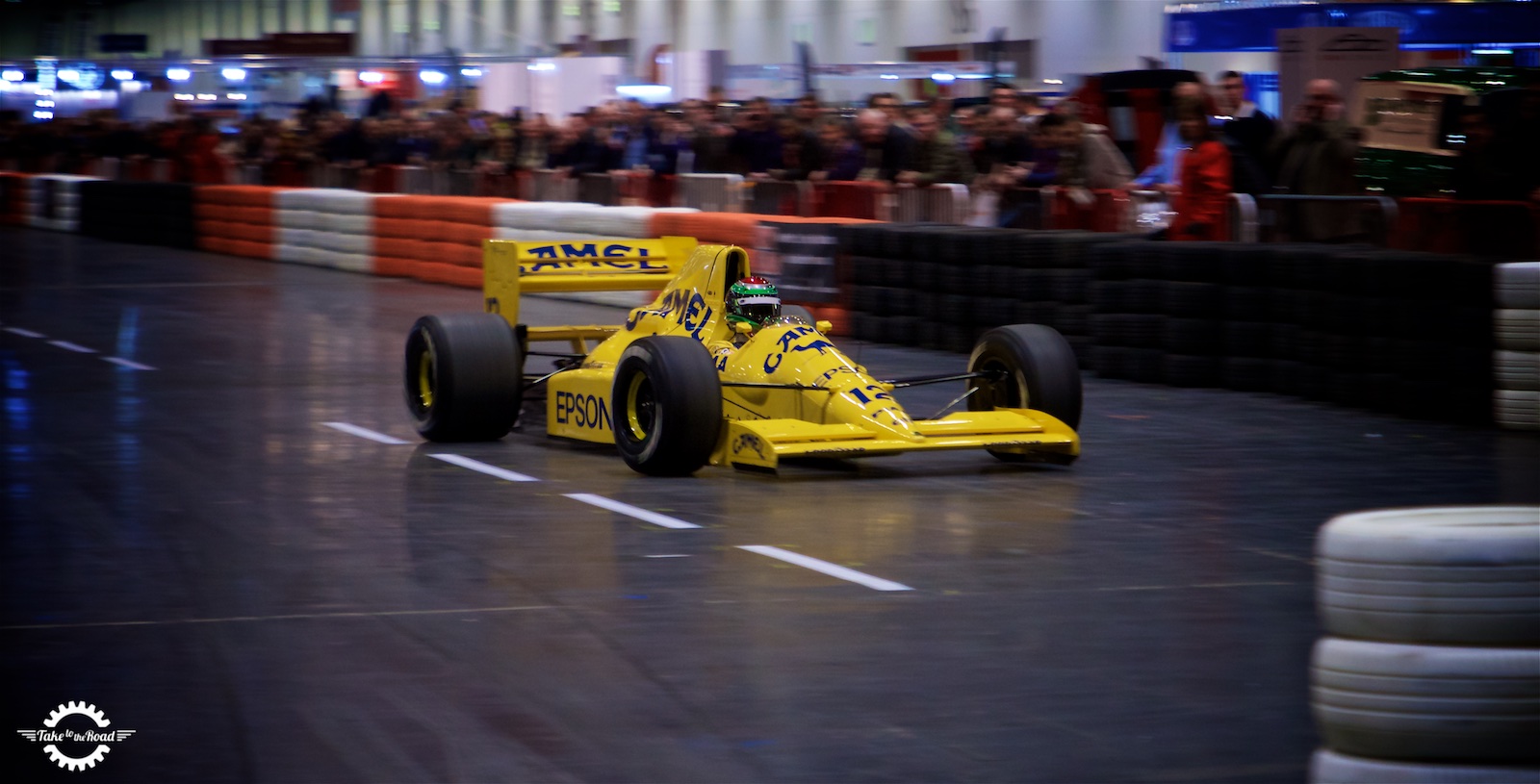 Obviously there were no high speed laps, but some of the more powerful show cars were able to spin their wheels and get the back end out, offering a taste of what they can really do. It really was a spectacle and a treat for car fans young and old. Which is what the show is all about.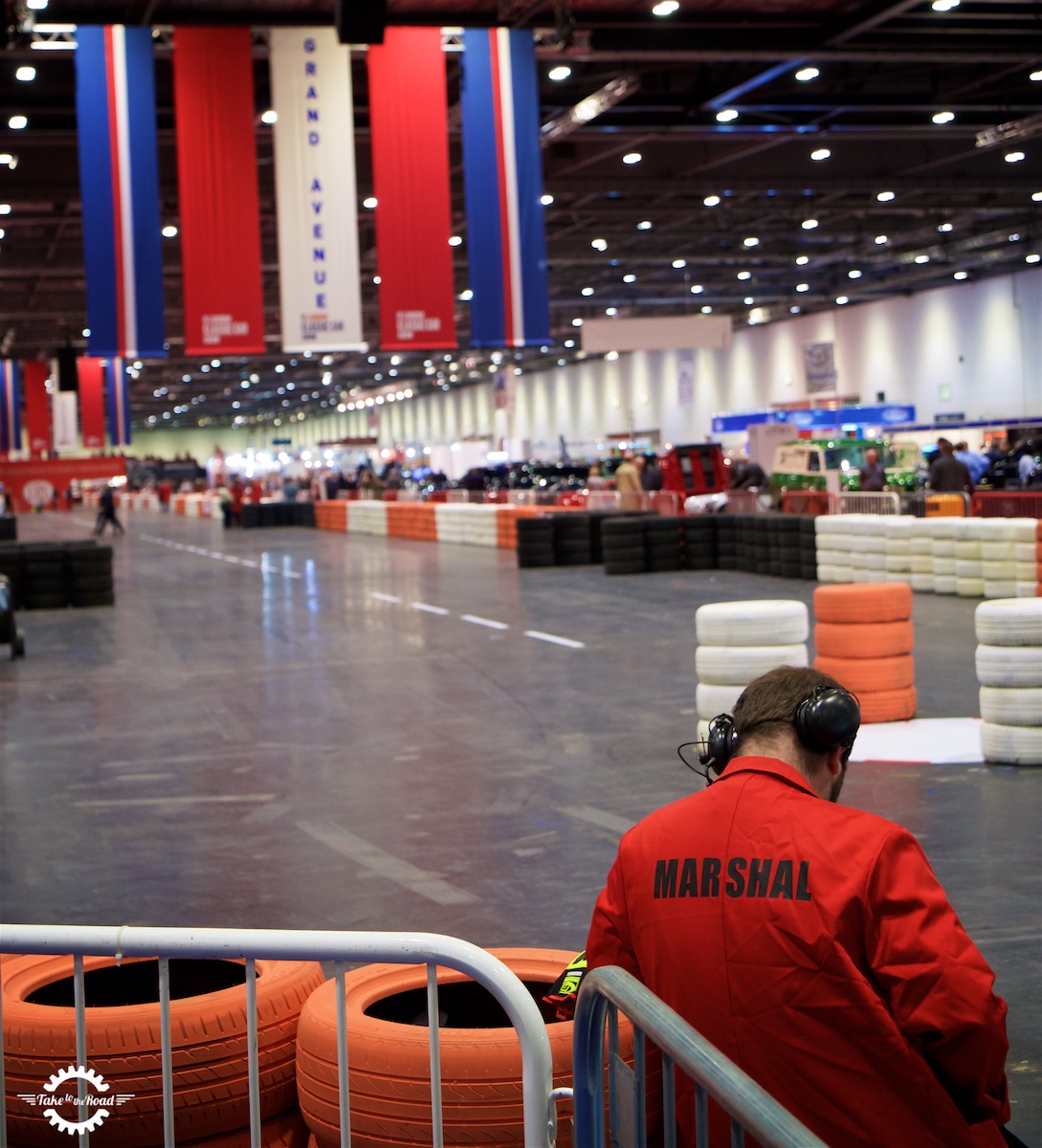 Another big improvement for this years London Classic Car Show is the fact that everything was held under one roof. And by that I mean hall. Last year visitors had to leave one hall to get to the other, which was tedious and time consuming. This year the organisers made sure that everything was in the one space. All you had to do was spend a bit more time walking around to get from one end to another.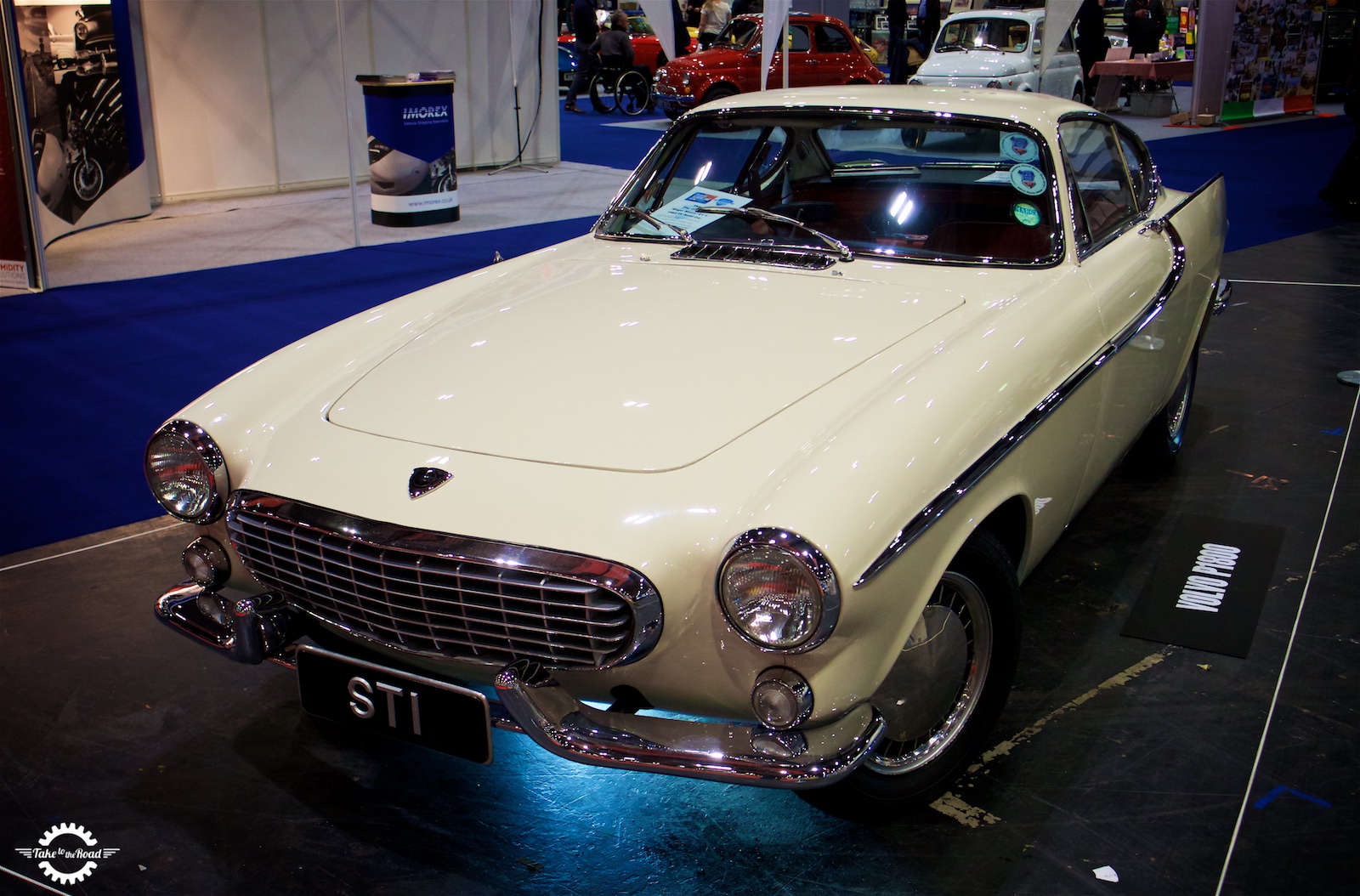 As always with an event of this size there is an amazing selection of rare and wonderful machines on display. So choosing an outright favorite is very hard. One car that really caught my eye was the 1961 Austin Healey 3000 Mk1. This is a genuine Healey Works Rally Car that finished 1st in its class and 3rd overall at the 1961 Acropolis Rally. Everyone loves a Big Healey but this one was extra special.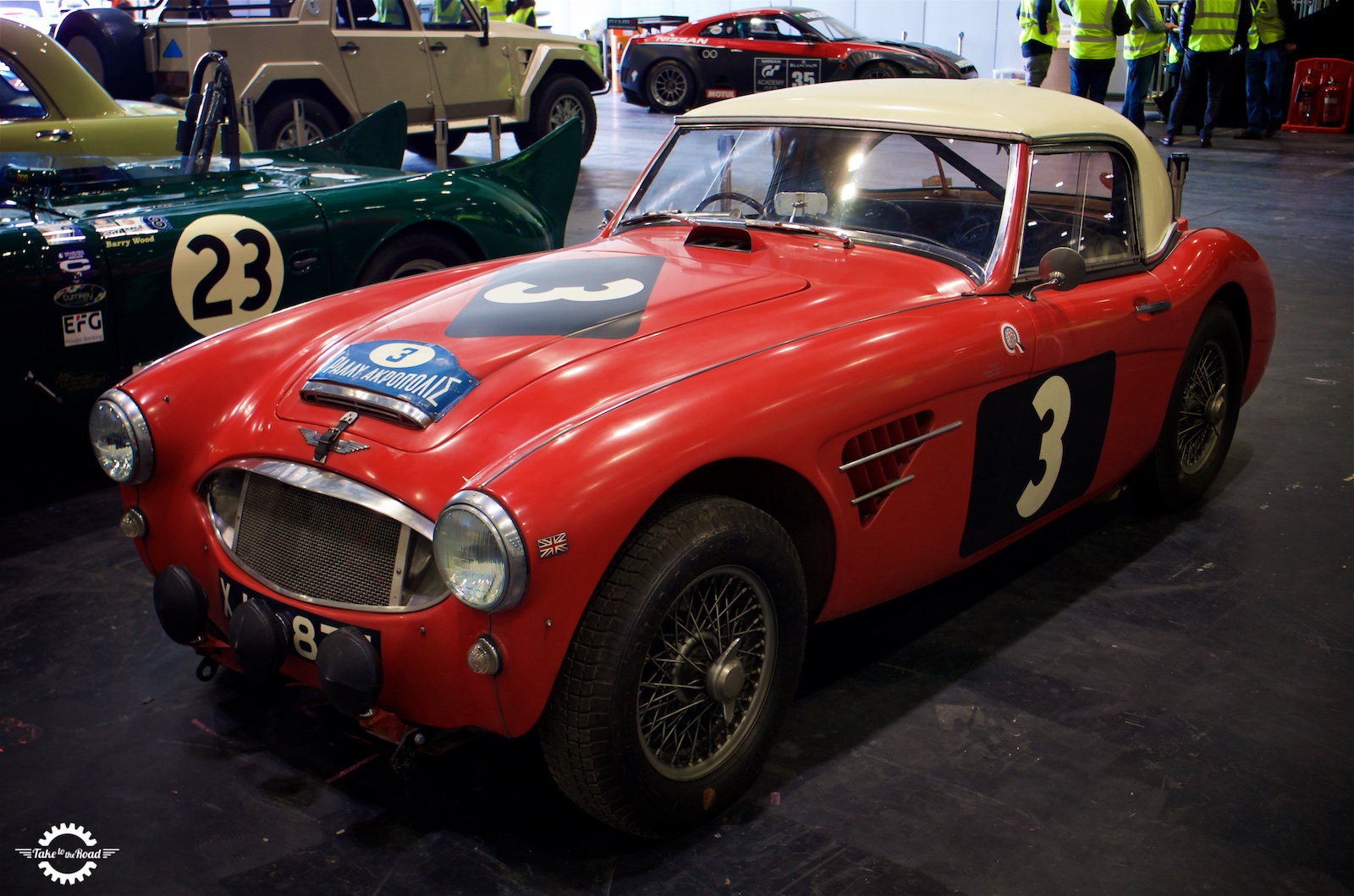 It had superb presence, with just the right amount of aging and that slightly rough around the edge look you get with old rally cars. These were tough as nails and proved powerful and very reliable. And this one is considered to be one of the most original and authentic of the Healey Works cars still around today.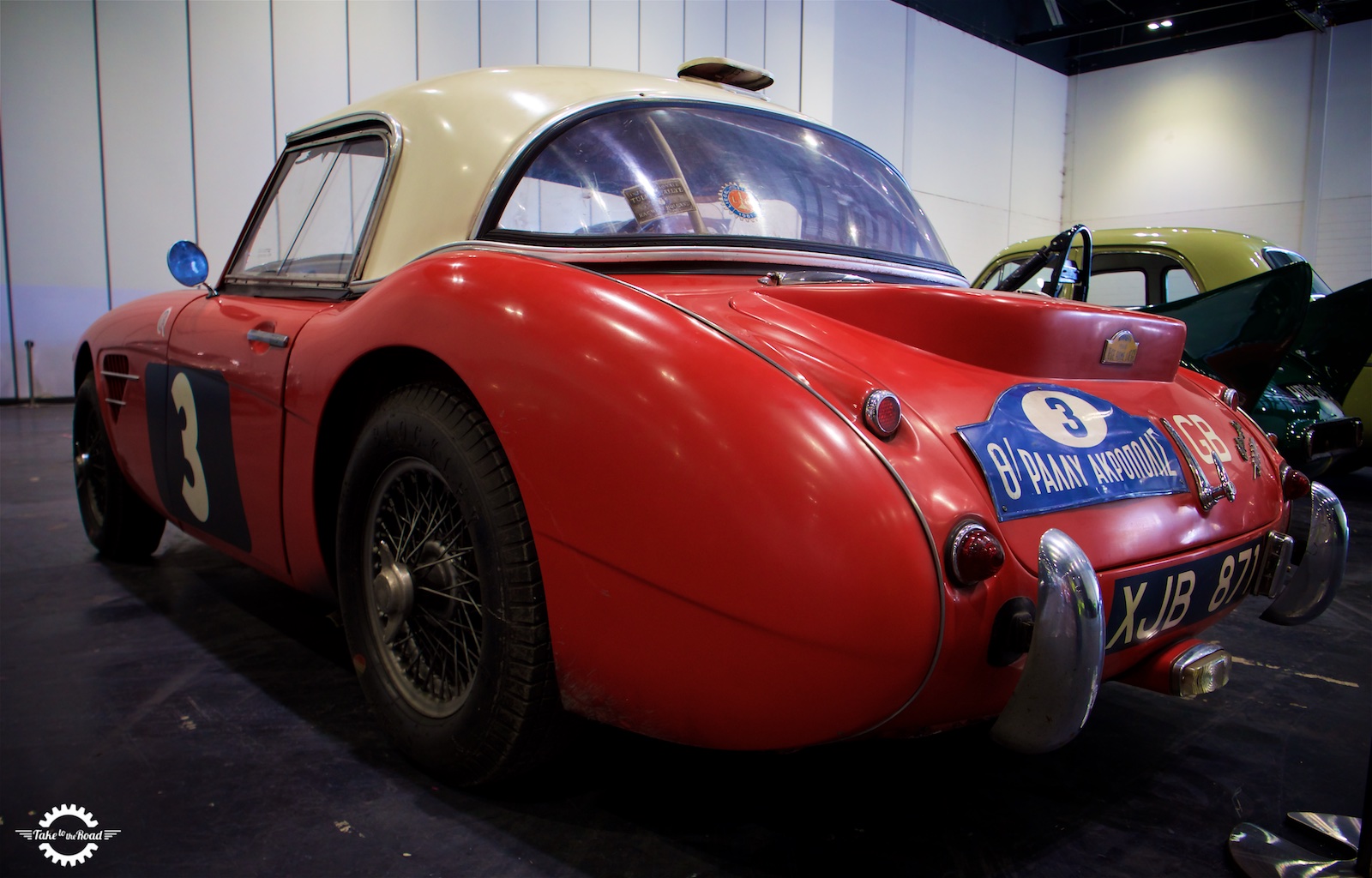 But the star of the London Classic Car Show for me was the super rare 1966 Unipower GT. I had never seen one of these little sports cars before. And I didn't have far to go as it was on the 96 Club stand, which was beside the Waterloo Classics stand where I had my Vauxhall Viceroy. I love rare cars, especially compact little racers that have enough attitude and power to weight ratio to mix it up with the big boys.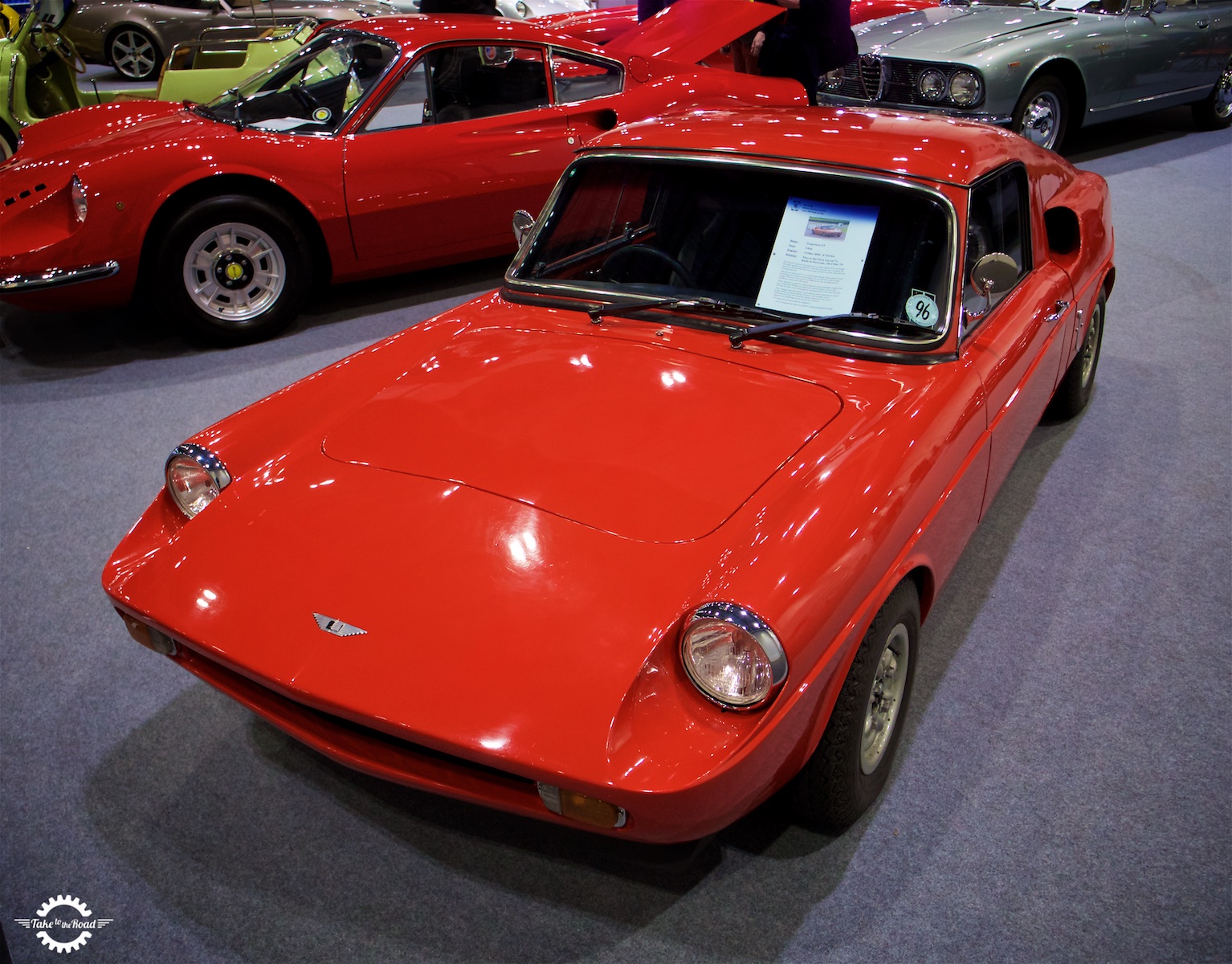 The shape was penned by Ron Bradshaw, who designed the slightly bigger and more powerful Ford GT. This example is the first of 71 built and is powered by a BMC 1398cc 96BHP engine. A unit more commonly found in the Mini. The mid mounted engine is blueprinted and balanced and with a combined weight of 590kg, the Unipower GT is very very rapid. So quick the little GT has been clocked doing over 110mph at Goodwood!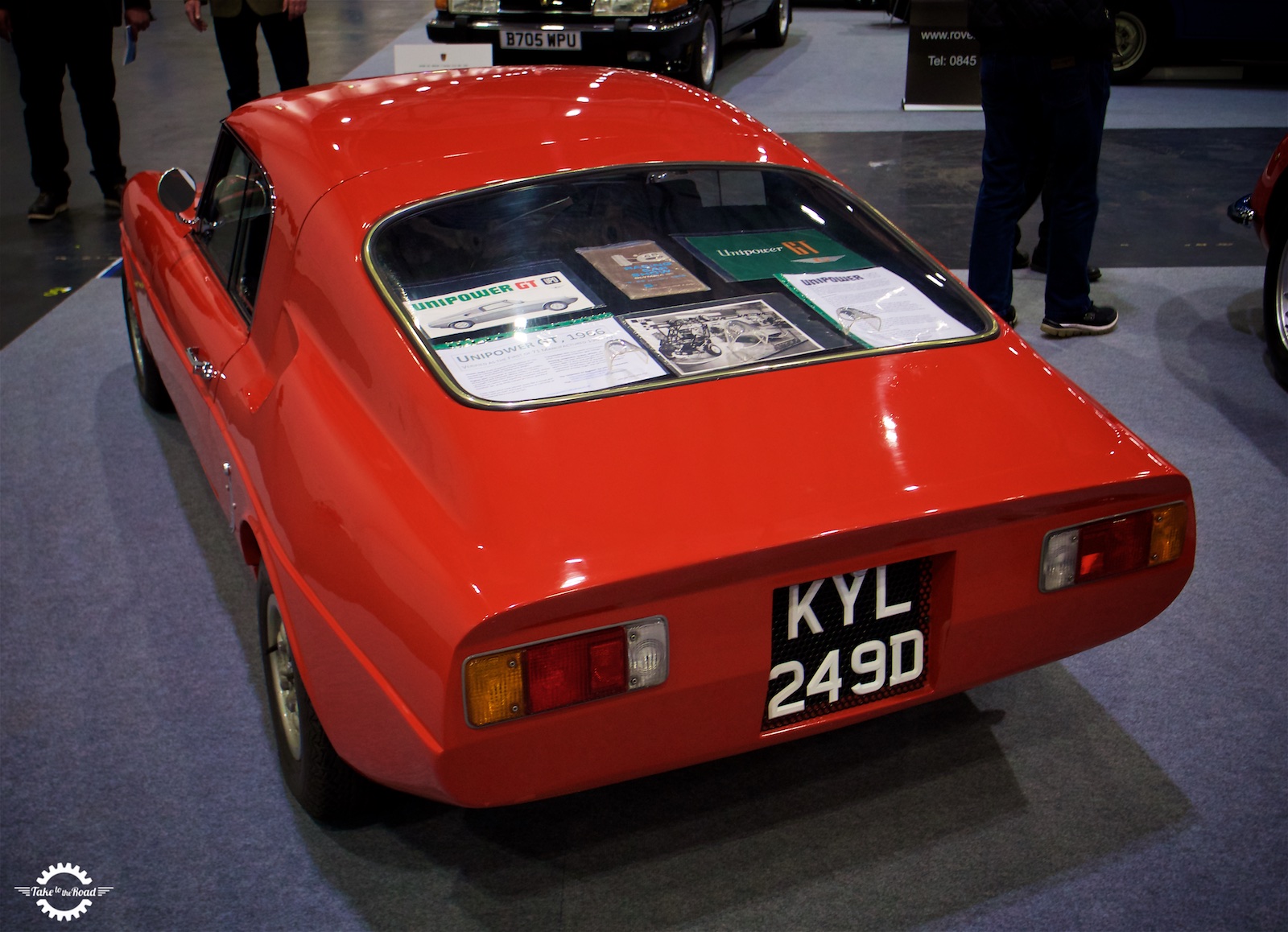 For me I just loved the whole package. The shape drawn by Bradshaw is very cool with a fantastic side profile. Owning a Bertone x1/9, I am naturally drawn towards mid engine sports cars, especially little ones. And this one has it all… a great chassis, a lively engine and enough power to harass the bigger cars in the corners at the likes of Goodwood. It is just brilliant! Maybe it will appear on Take to the Road later this year… watch this space!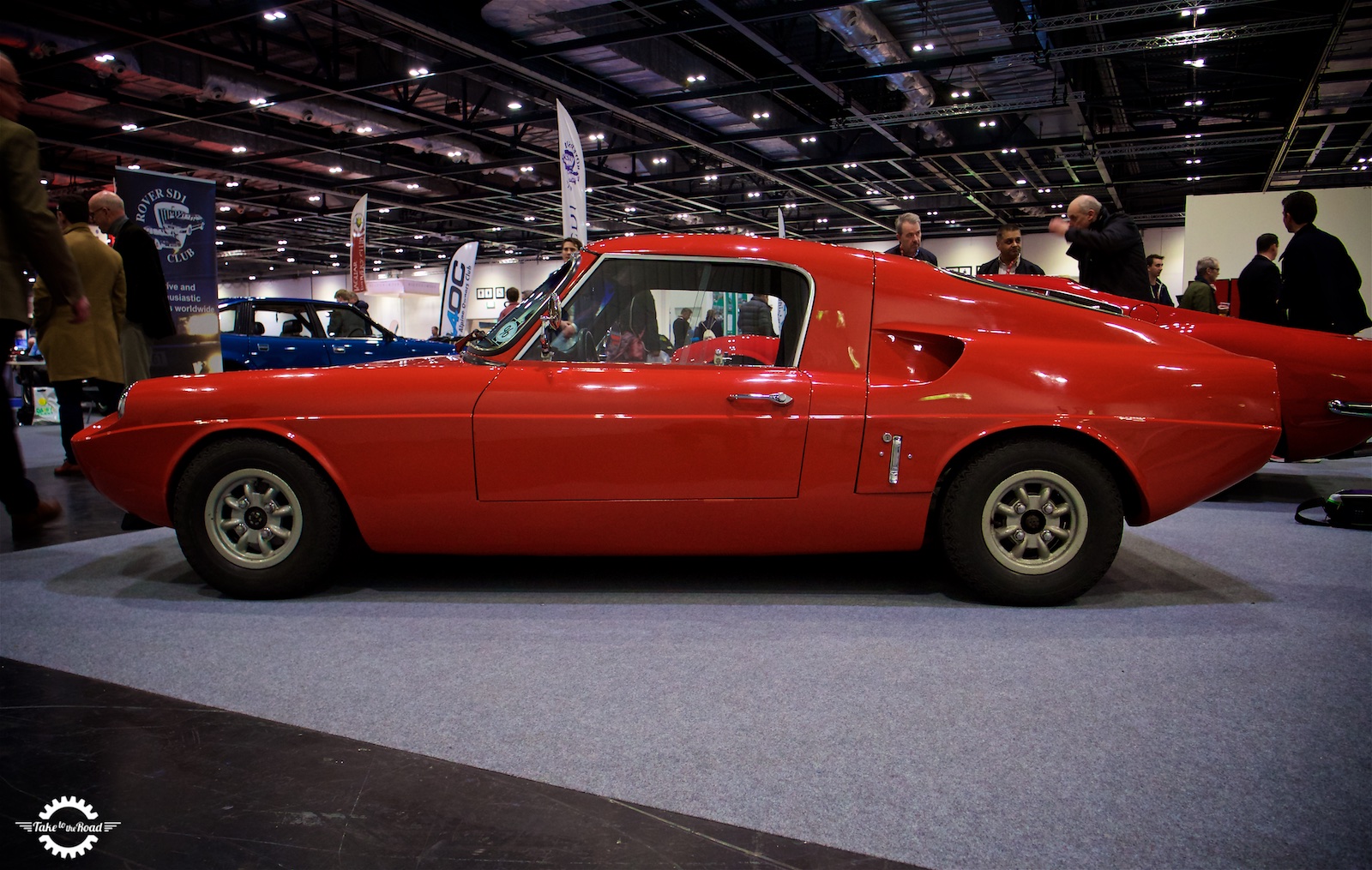 So that is it for another London Classic Car Show. It is always sad when it comes to an end. But there is always next year. And I can't wait to see what the organisers have got planned for 2019!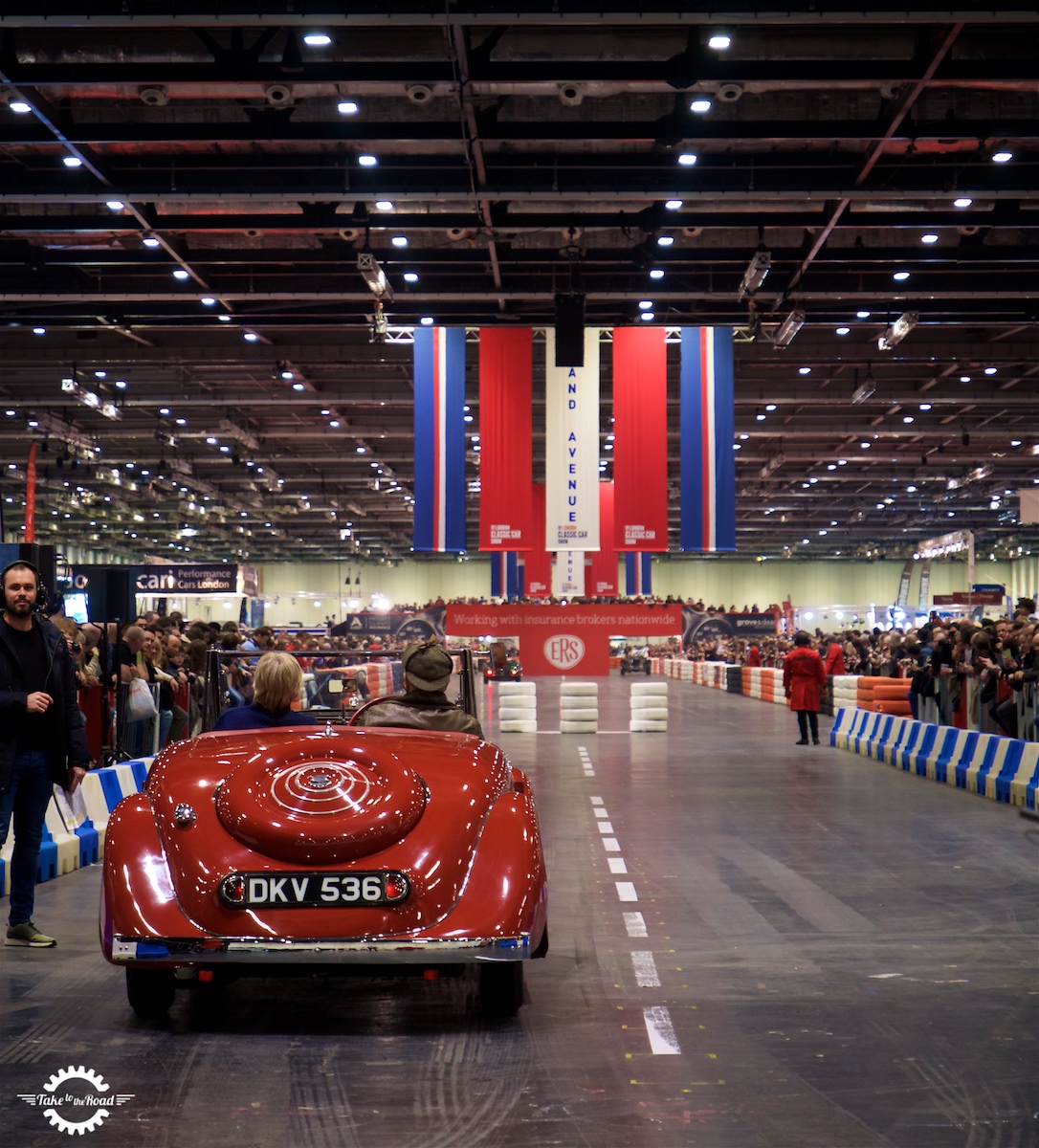 Additional Photos from the London Classic Car Show