Automotive art and apparel website Last Days of the Automobile has unveiled a selection of Limited Edition prints that celebrate the golden era of the automobile.
Each print is the result of a collaboration with photographers, car collectors, models and post-production professionals, which has produced some stand out evocative pieces.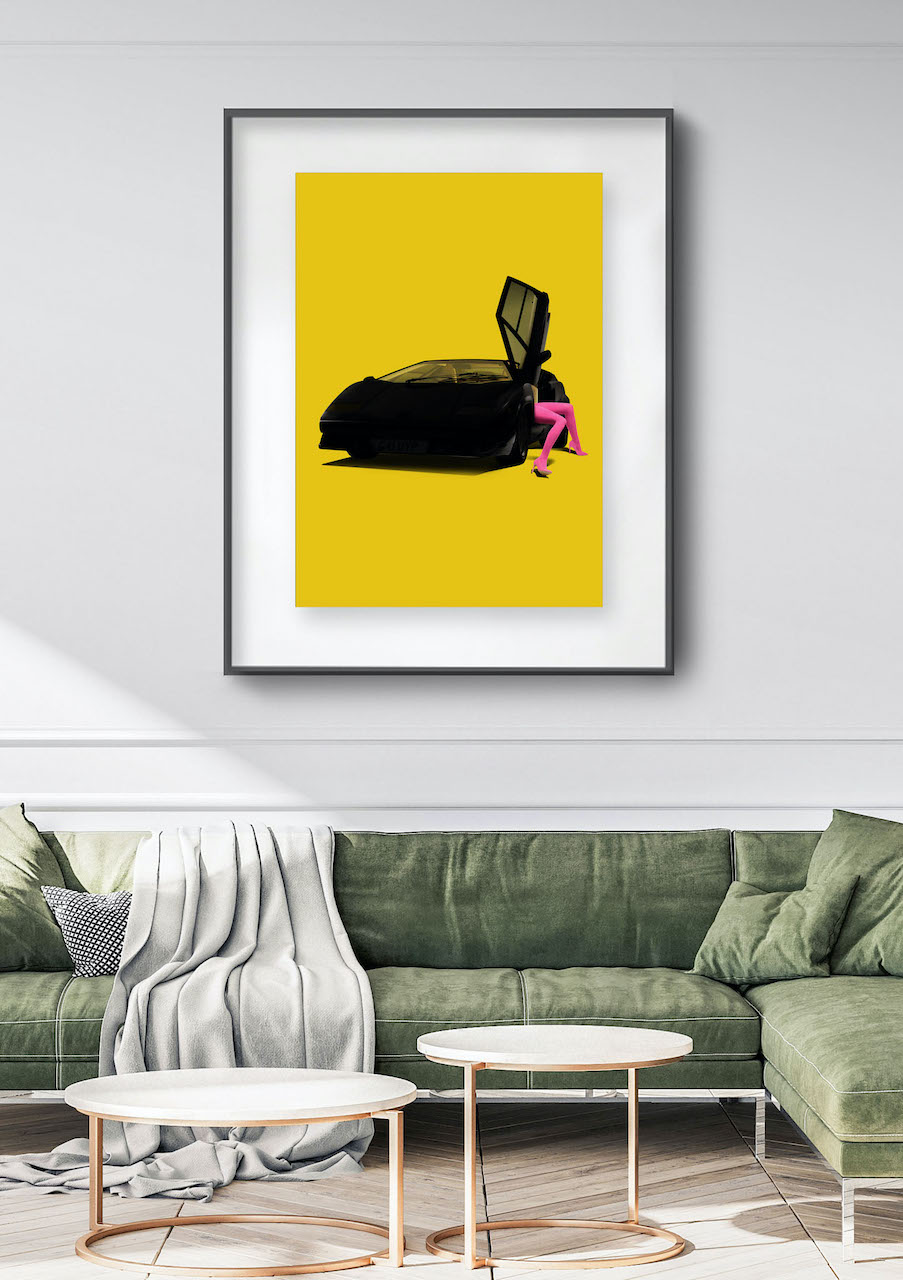 The abstract styling takes its cues from the 70s and 80s, with bright vivid colours and of course, iconic cars and moments captured in a bold and artistic way.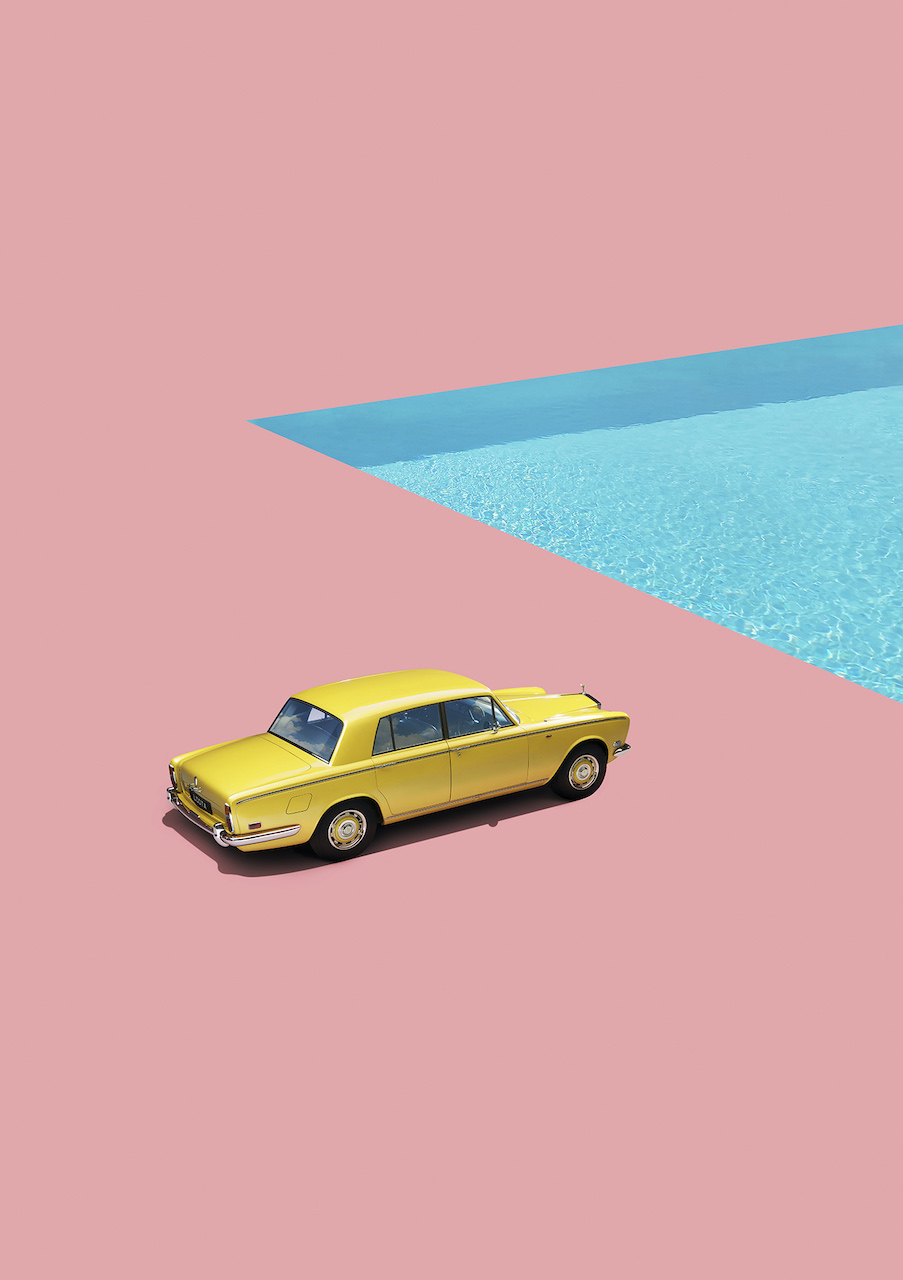 One standout Limited Edition print is called Tempting, which cleverly reimagines that infamous mythical moment when rock star Keith Moon allegedly drove his Rolls Royce into a swimming pool. History also reminds us that a certain Jeremy Clarkson reenacted this moment in an episode of Top Gear. Which ever version you prefer, Tempting is fantastic take on one of rock musics most infamous legends.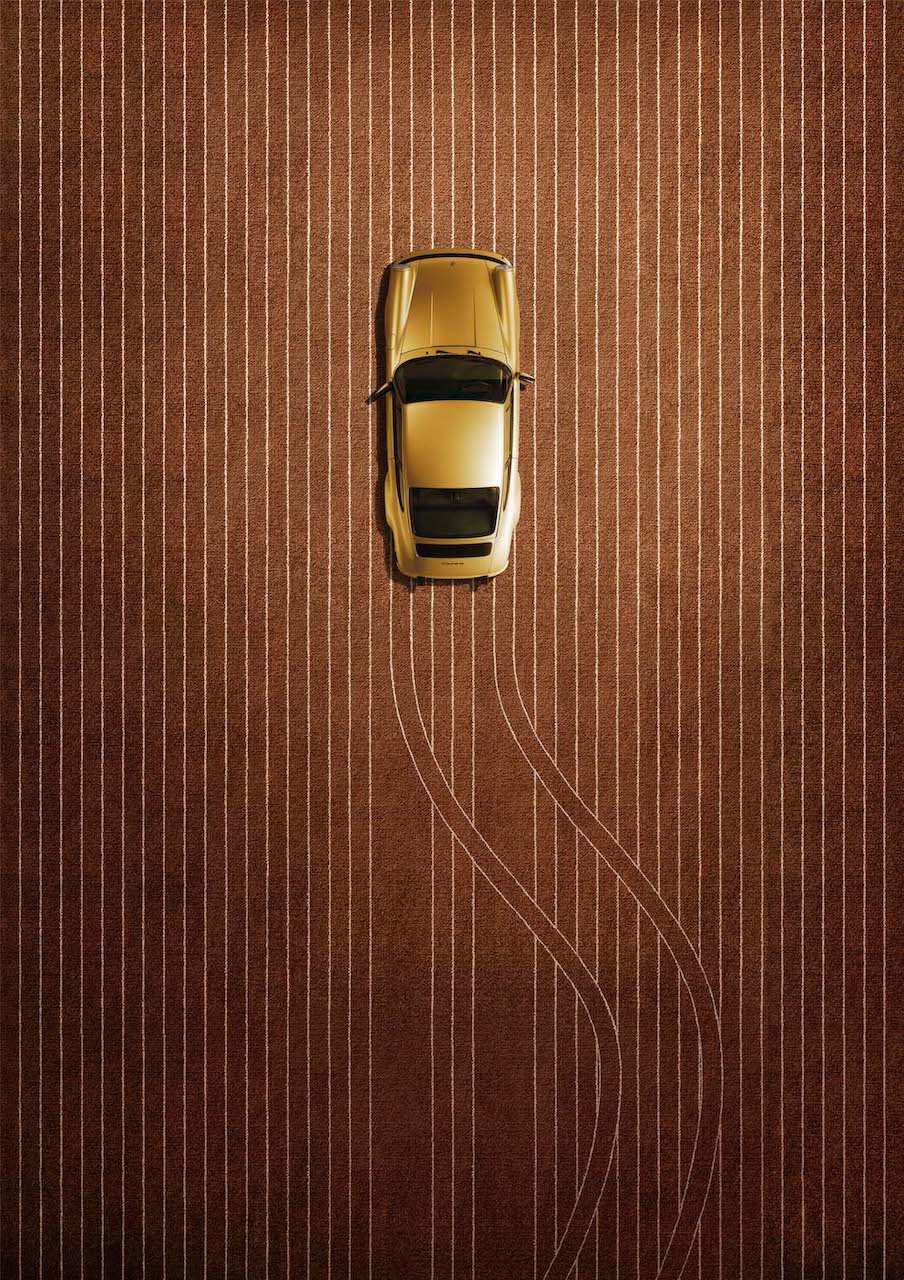 Another that caught the eye was Inside Out which treats you to a top down view of a Porsche 911 driving across pinstripe fabric, which itself is inspired by original Porsche seat trims. Again this is a clever play on the look and feel of the 1980s, the era when the iconic 911 came into its own.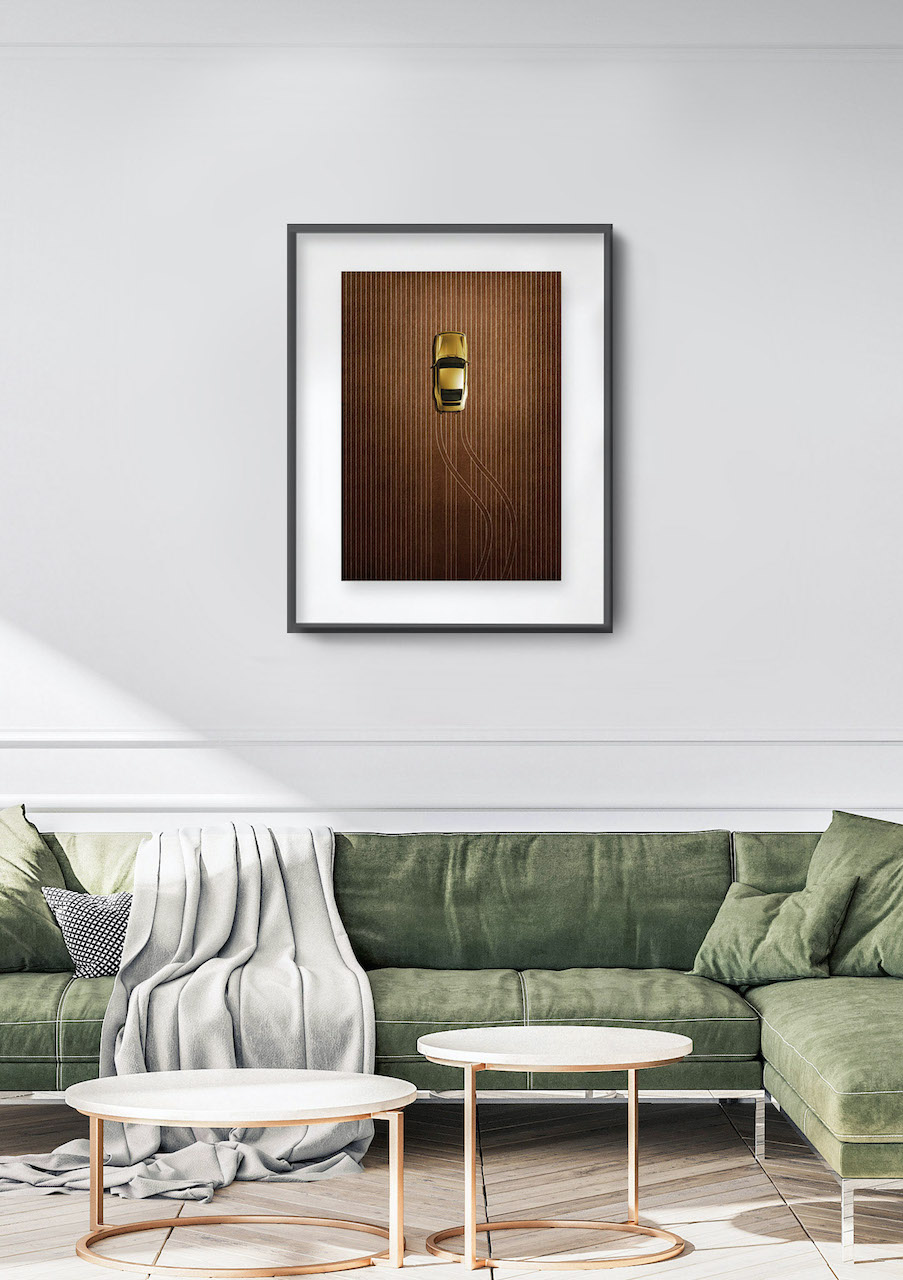 Speaking about Last Days of the Automobile new Limited Edition prints, company founder David Wilson had this to say:
"As a classic car lover I often find the market for related art and clothing quite limited and noticed the market didn't generally appeal to people more into interesting or more graphic themes – particularly women. Racing posters or just beautiful images of cars are great but they don't always reflect a very design led era of the automobile when design was everything and cars expressed more than mere transportation – art, sex, fashion, dreams and freedom!"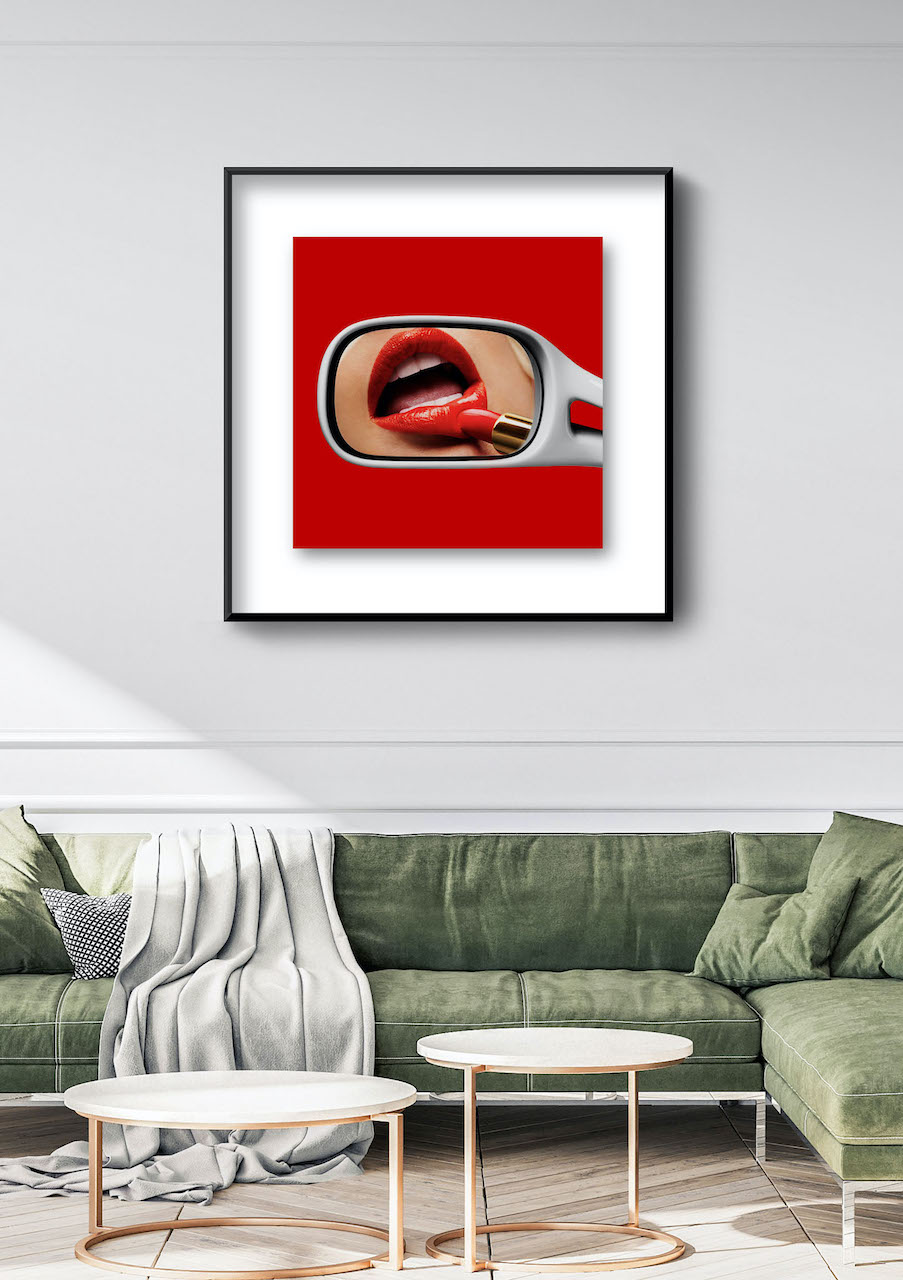 "Look at the Countach or the Testarossa, these weren't just cars that we'll never see the likes of again. These evoked an era, a feeling. Free of constraints unlike the cars of today – who cared that you couldn't see out of the back window when you had scissor doors. And when you did break down, which eventually you would, you still looked great on the side of the road."
With the latest edition to its online collection, Last Days of the Automobile have continued their signature retro and abstract style that celebrates the cult of and passion for the automobile.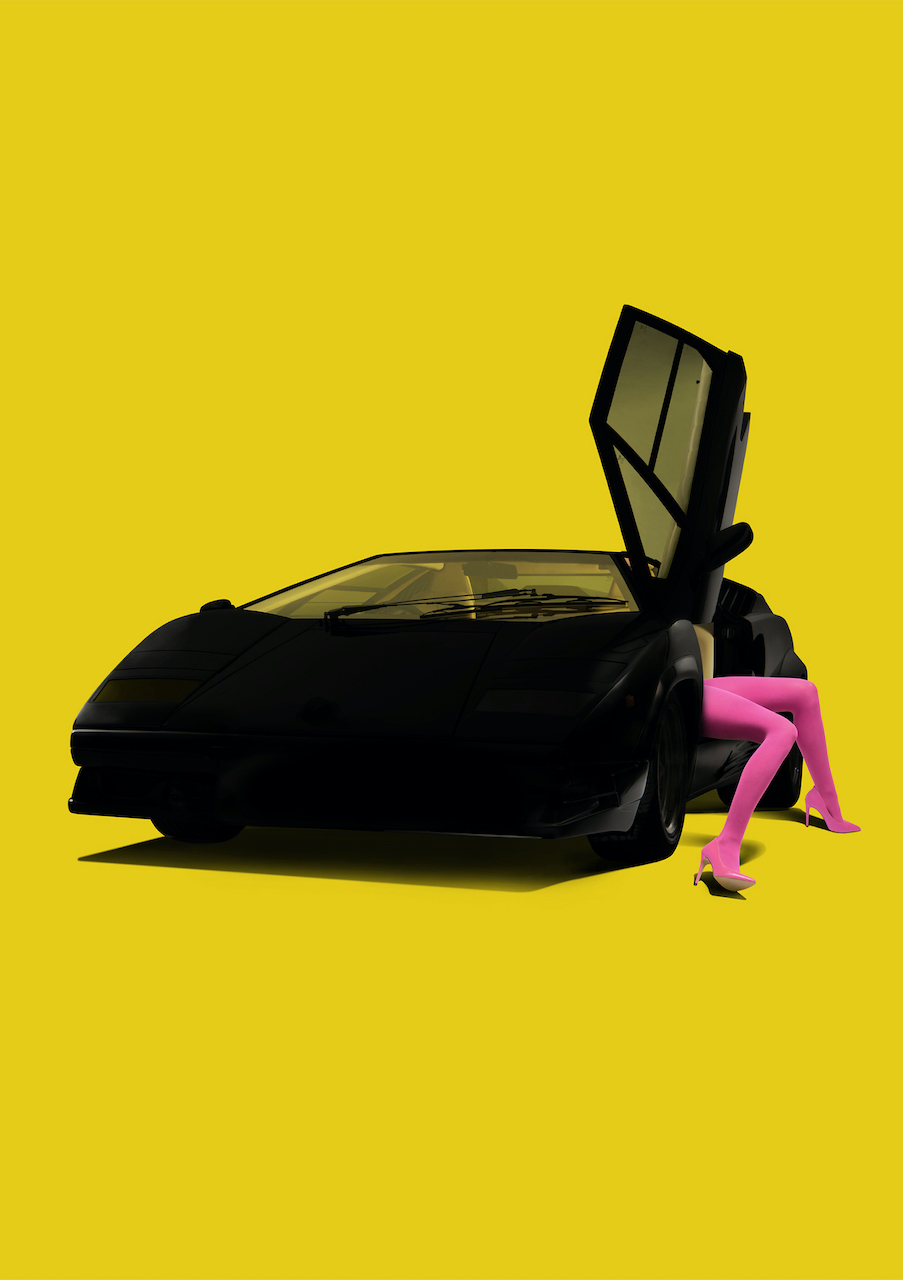 The Limited Edition collection is available in two sizes. A2 which retails for £150 and is limited to 150 prints. And A1 which retails for £350 and is limited to 100 prints. Each image has been thoughtfully printed on the finest exhibition-quality papers. And the good news is that more retro prints are planned for the next series of the Limited Edition collection.
View the full Limited Edition collection on the Last Days of the Automobile website.
This is a Take to the Road Sponsored Post