Lamborghini has unveiled a new series of Countach LPI 800-4 posters for its limited edition super sports car. First announced in August 2021 to mark the 50th Anniversary year of the original Countach, the new LPI 800-4 has been honoured in a series of special artworks that are set to adorn the walls of future generations of car lovers.
The futuristic limited edition Countach LPI 800-4, which has been limited to 112 examples, continues to be a source of inspiration, reflecting its predecessor's non-conformist iconic status that defined a new horizon for automotive design. The image of the original Countach powerfully denoted the passion of the most refined car connoisseurs, as well as the teenagers of a generation who chose a Countach poster for their walls.
The love for the Countach's timeless lines reinterpreted in this poster collection emphasizes how image alone can stimulate creativity. The five posters by Automobili Lamborghini each bear the signature of artists and illustrators specialising in 3D and digital works, feeding the Countach myth and confirming the immortality of the icon, and available at the Lamborghini Store.
The contributing designers, from around the world, each bring a particular dimension and interpretation of the Countach LPI 800-4 as a future icon.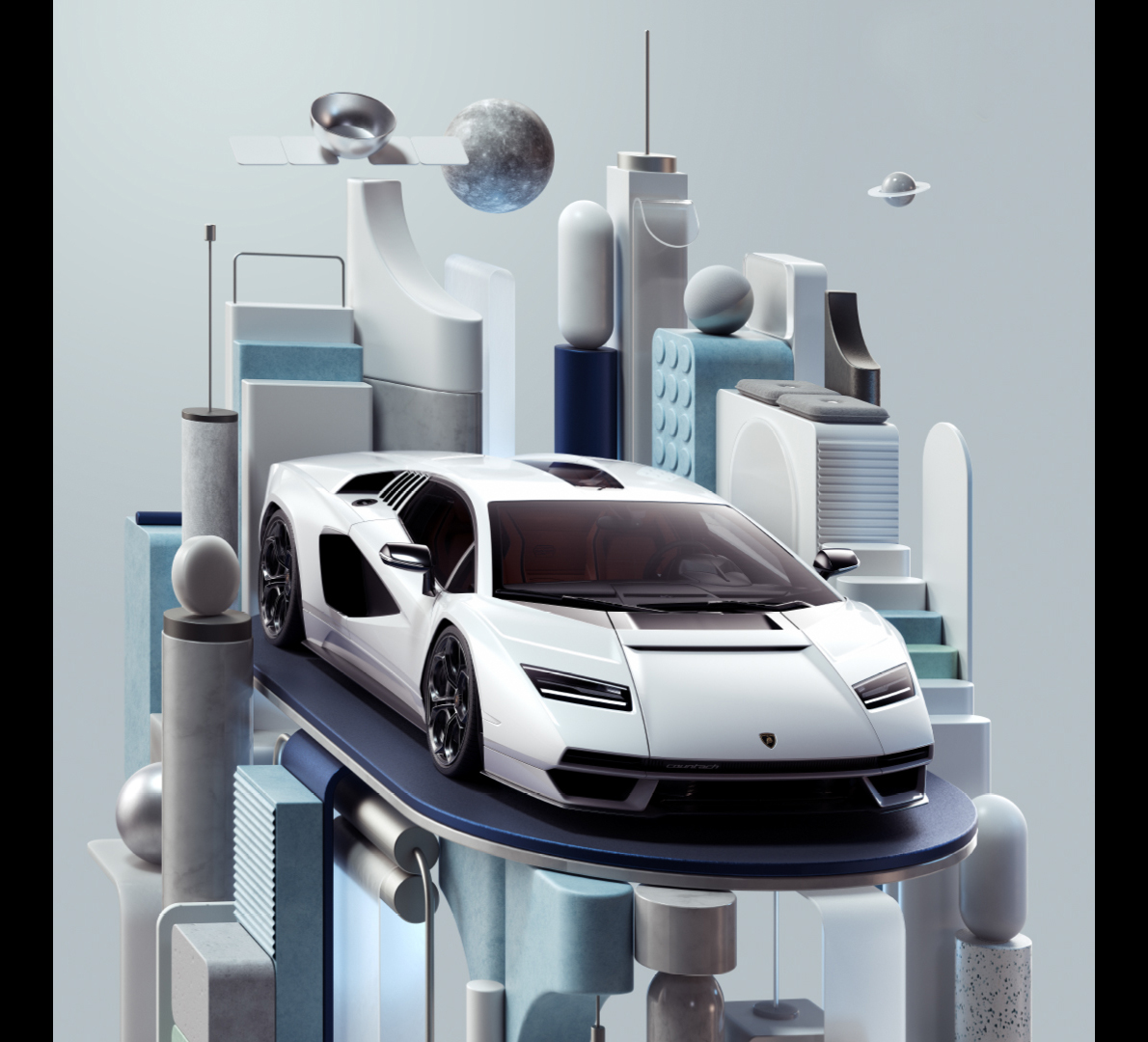 Omar Aqil, a Pakistani 3D illustrator and CGI artist, places the Countach in the centre of the incredible technological evolution of the last 50 years.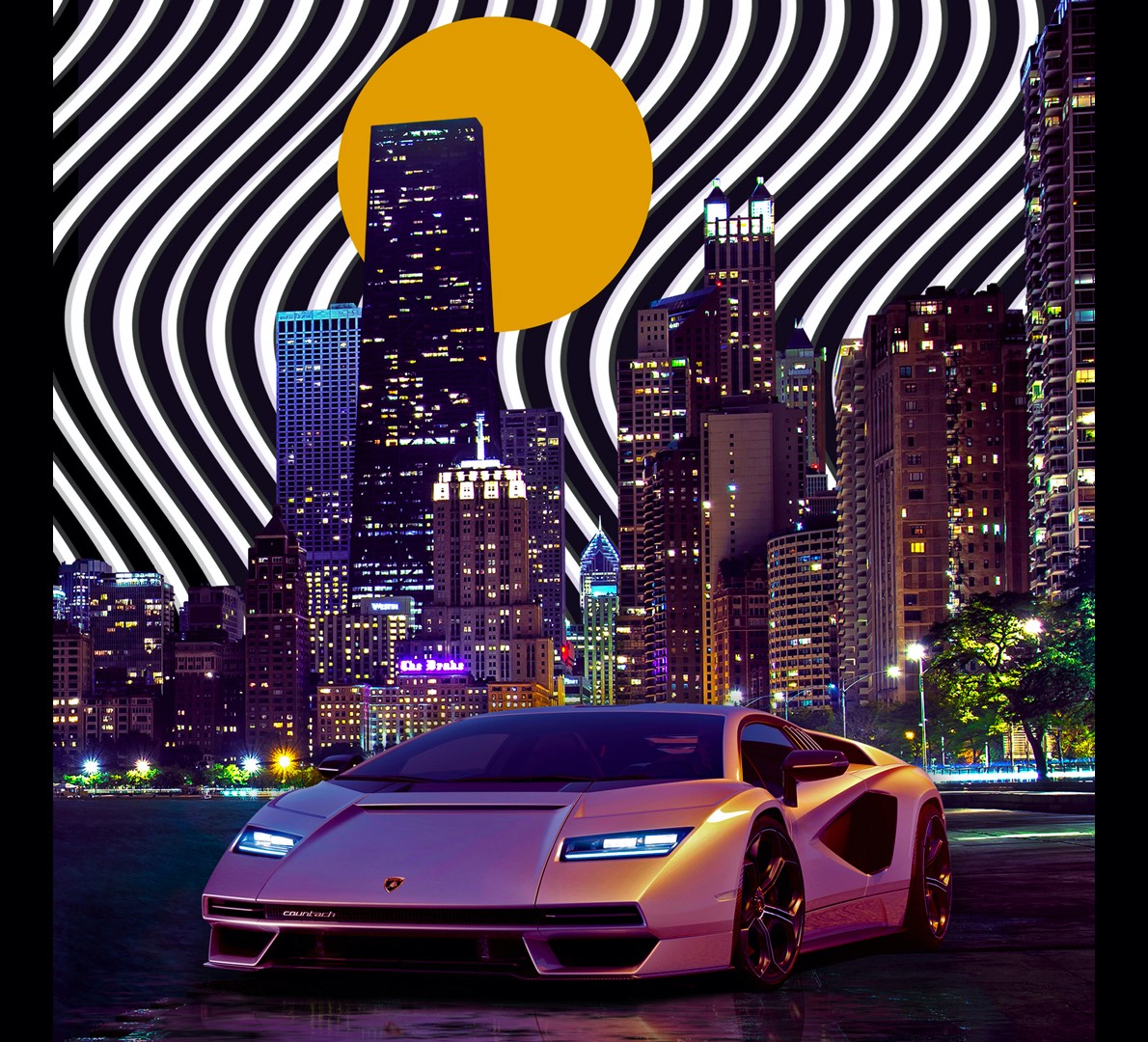 Yegor Zhuldybin, a young Russian creator specializing in surreal digital collages, explores the integration of the new Countach into today's world, balancing between the modern incarnation of the iconic model and the celebration of Lamborghini's history.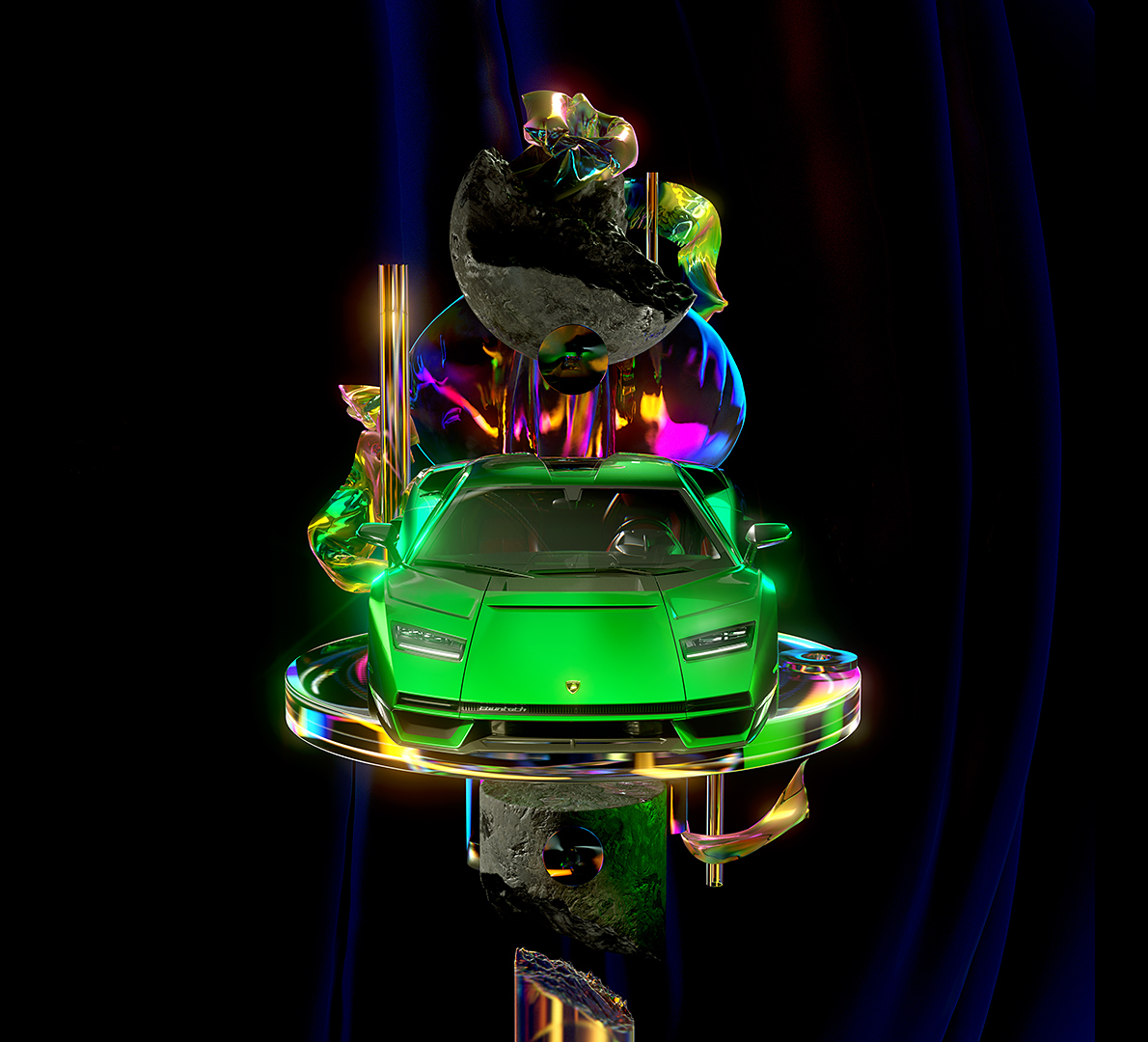 Shy.Studio, an independent motion graphics studio specializing in 3D animations and still life, is inspired by the influence of the vintage 1980s posters, reproducing the legendary Countach design in a modern setting mixed with abstract, tactile elements and objects that seem to come from another world.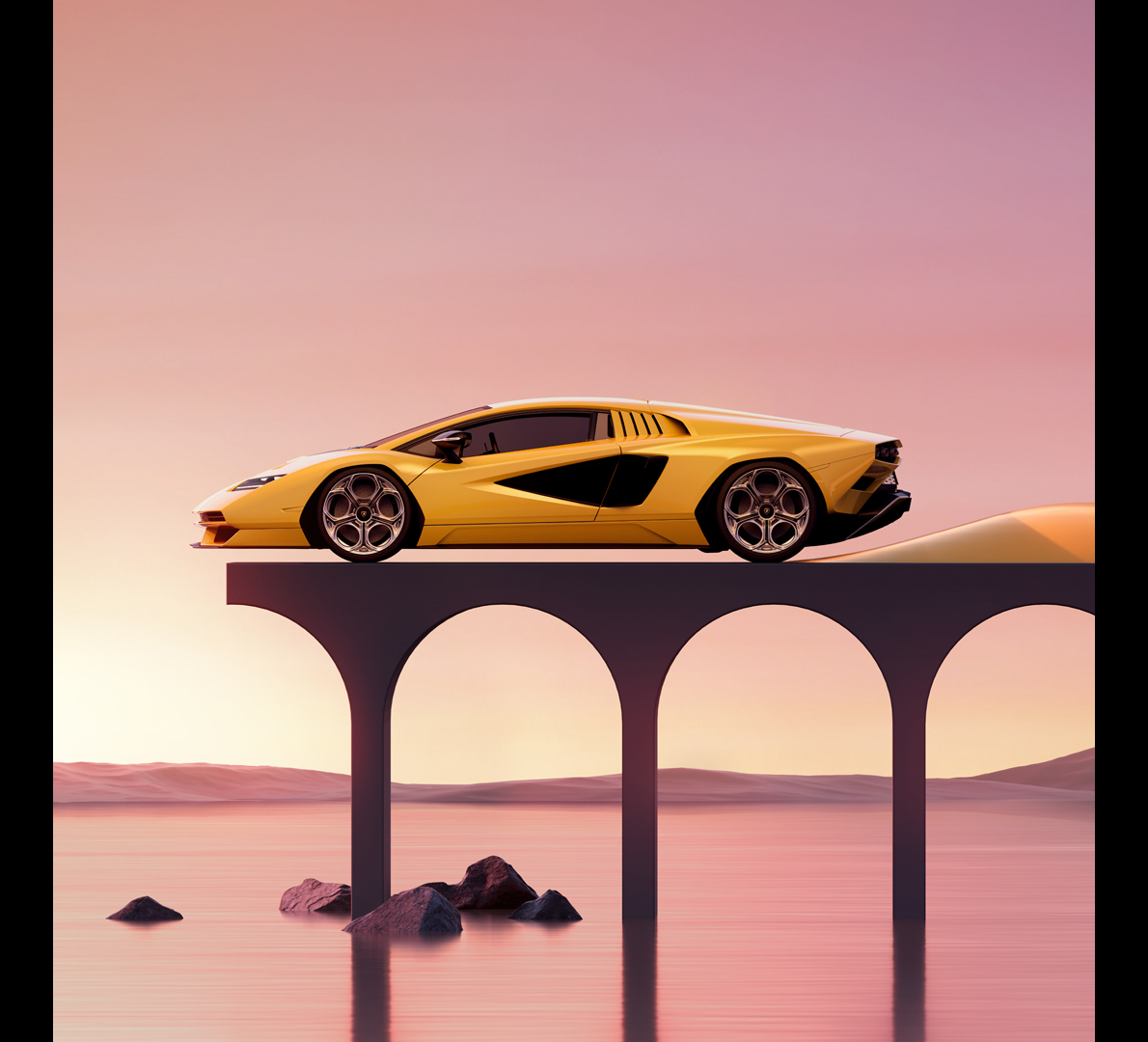 Andreas Wannerstedt, a Swedish artist known for his 3D works featuring hypnotic looped animations, proposes a reinterpretation that stages the encounter between nature and the most advanced human technology: the delicate shades of an imaginary sunset meet the clean lines of the Countach LPI 800-4.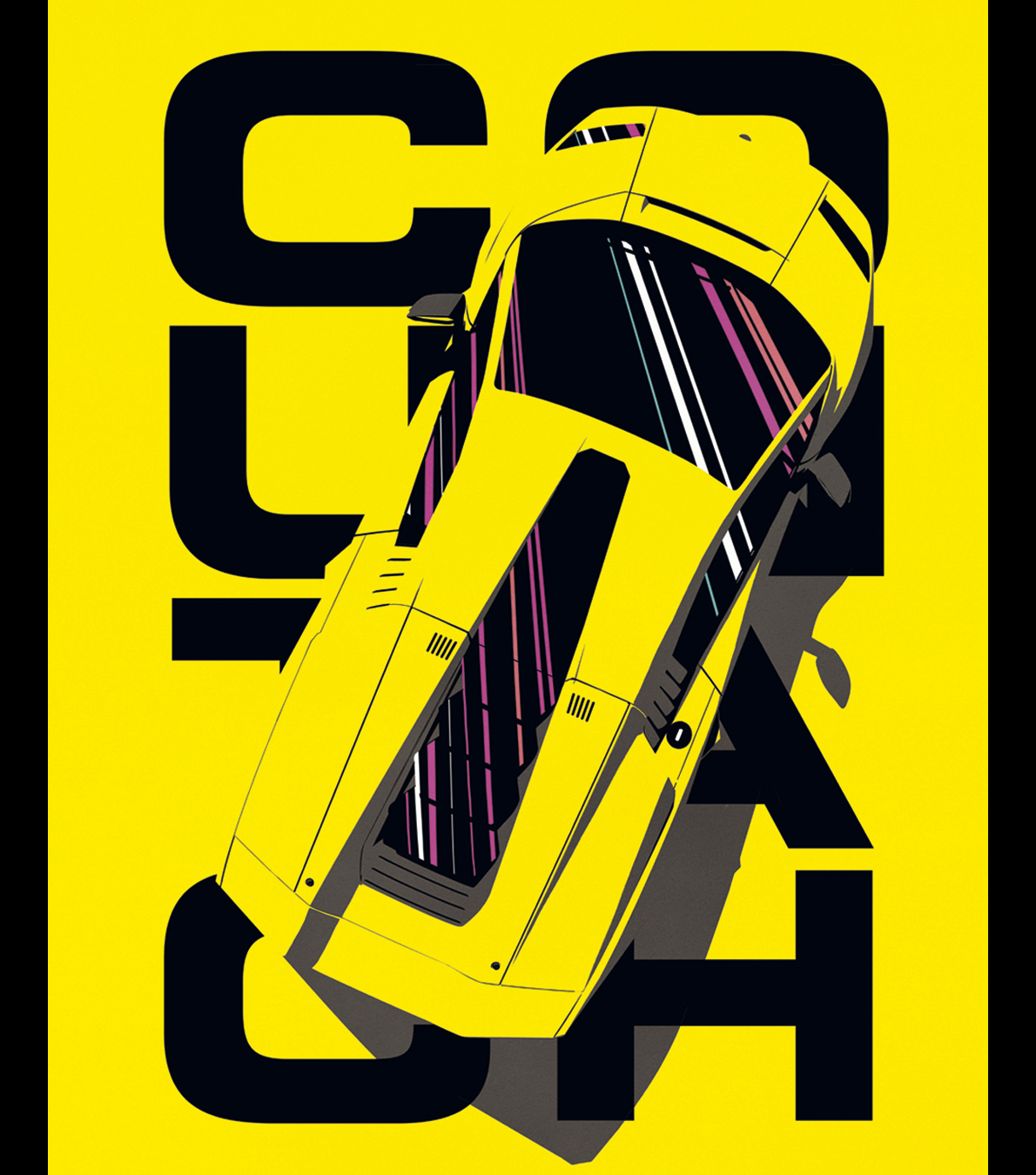 LRNZ (Lorenzo Ceccotti): graphic designer, motion graphics creator, animator and illustrator, highlights the extraordinary graphic qualities of the new Countach, focusing on extreme minimalism and high-tech vibrations.
The new posters are available to purchase at the Lamborghini Store website.