Auctioneers Bonhams have gathered together a superb selection of motor cars for the upcoming Goodwood Speedweek sale, which takes place on Saturday 17th of October. One very notable car on offer is a wonderful 1957 BMW 503 Cabriolet that was owned by the late John Surtees. This exceptionally rare cabriolet is being offered directly from the Surtees family estate and presents a rare opportunity to acquire a beautiful convertible with unrepeatable provenance.
The 1950s was both a fascinating and a precarious time for BMW. Having re-established itself as an automobile manufacturer in 1952, the German marque aimed itself squarely at the luxury sector, competing directly with home market rival Mercedes.
During that time BMW produced some truly wonderful designs, such as the elegant 501 V8 series saloon and of course the utterly gorgeous 507 V8 roadster, which has gone on to become one of the most iconic convertibles of all time. The somewhat lesser known BMW 503 cabriolet was one of its other timeless designs that was built at a time when BMW built wonderful cars, but struggled to balance the books.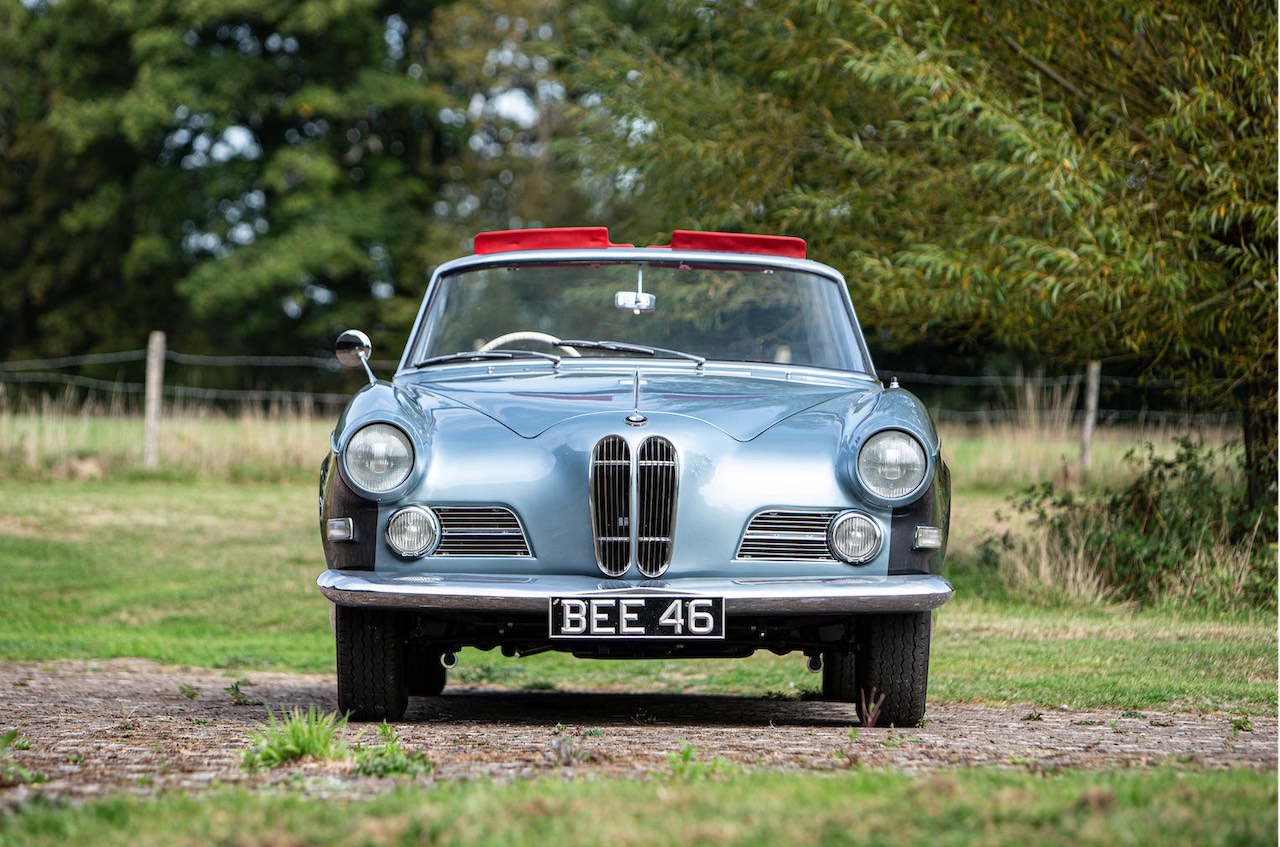 Designed by Count Albrecht von Goertz, the BMW 503 was powered by the lightweight aluminum 3.2 litre V8, which was the brainchild of Alfred Böning. It was mated to a four speed, floor change manual gearbox and it produced 140BHP, which was enough to propel the attractive cabriolet to a top speed of 118MPH.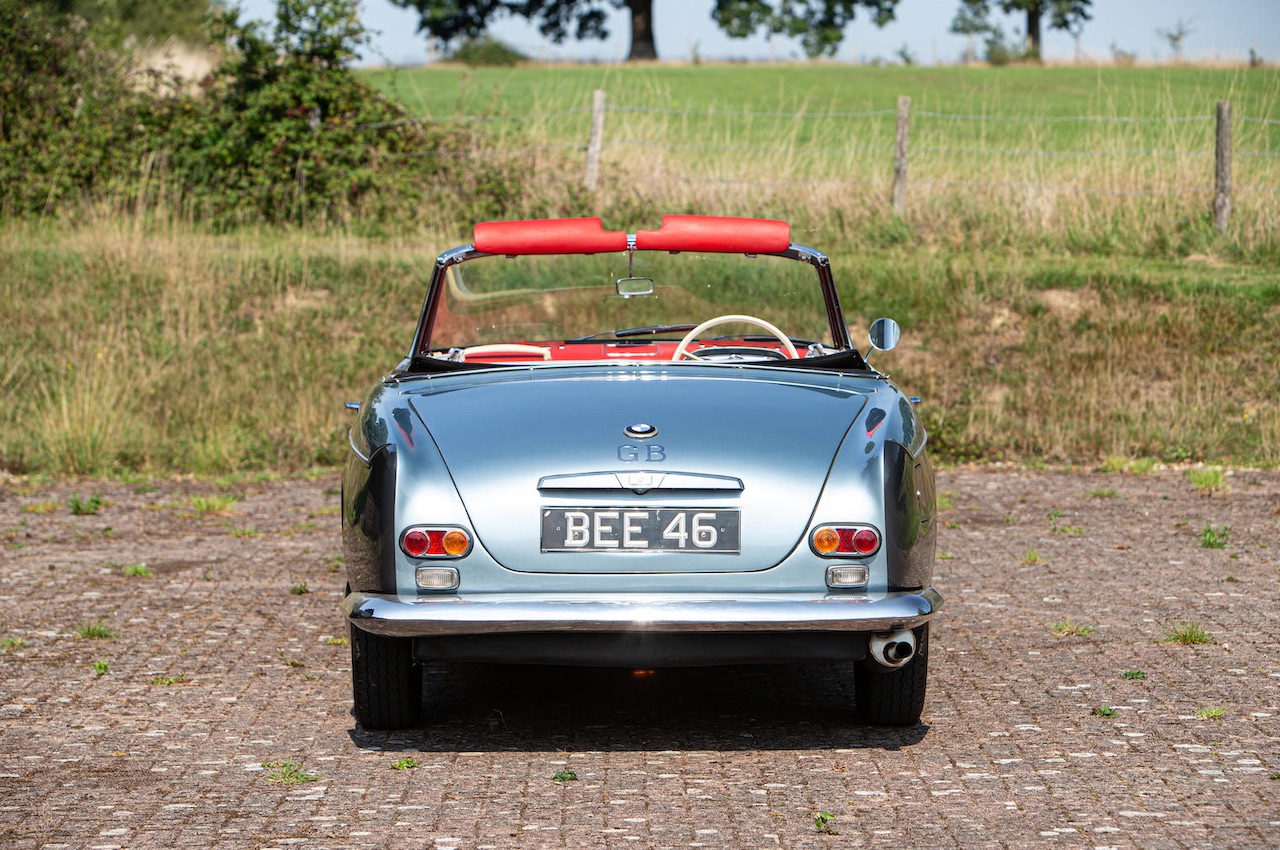 The 503 series was available as either a coupe or a cabriolet and its expensive price tag meant it was essentially a limited series car. Just 206 coupes and 138 cabriolets were created between 1956 and 1960, making them very rare cars in their car. Of that number only six right hand drive 503 examples were built and just three were cabriolets, making them very rare indeed.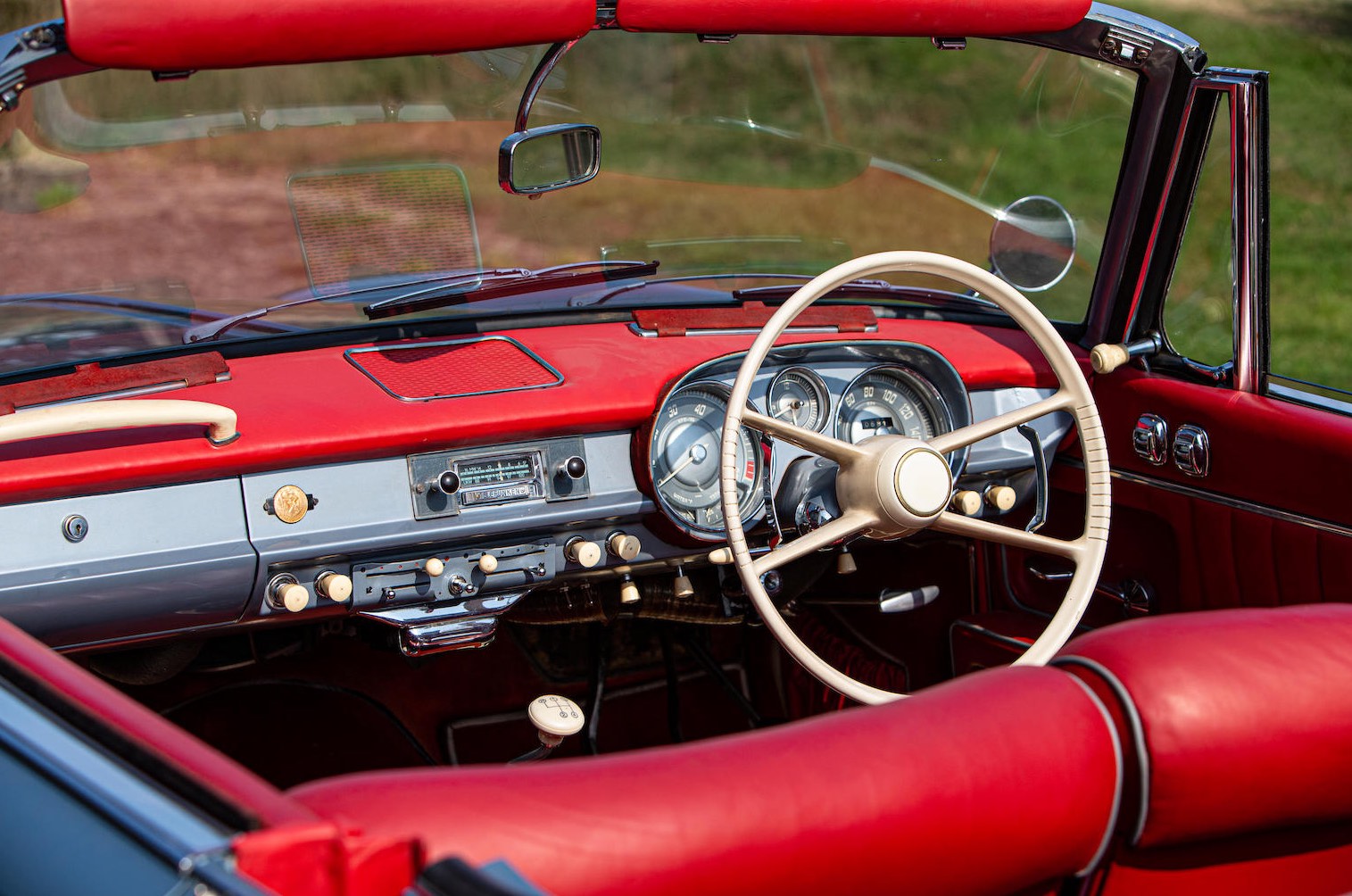 The 1957 BMW 503 being offered by Bonhams was purchased by the late motorsport legend John Surtees in 1996. It originally belong to the Aldington family through their firm, AFN Ltd, which had arisen from the former Frazer Nash company in 1926. AFN were both BMW and Porsche importers and this particular 1957 503 cabriolet was registered new to Mrs Aldington. The cabriolets registration "BEE 46" is alleged to be a reference to her gynecologist, a Dr Bee, who was apparently allowed to use the car.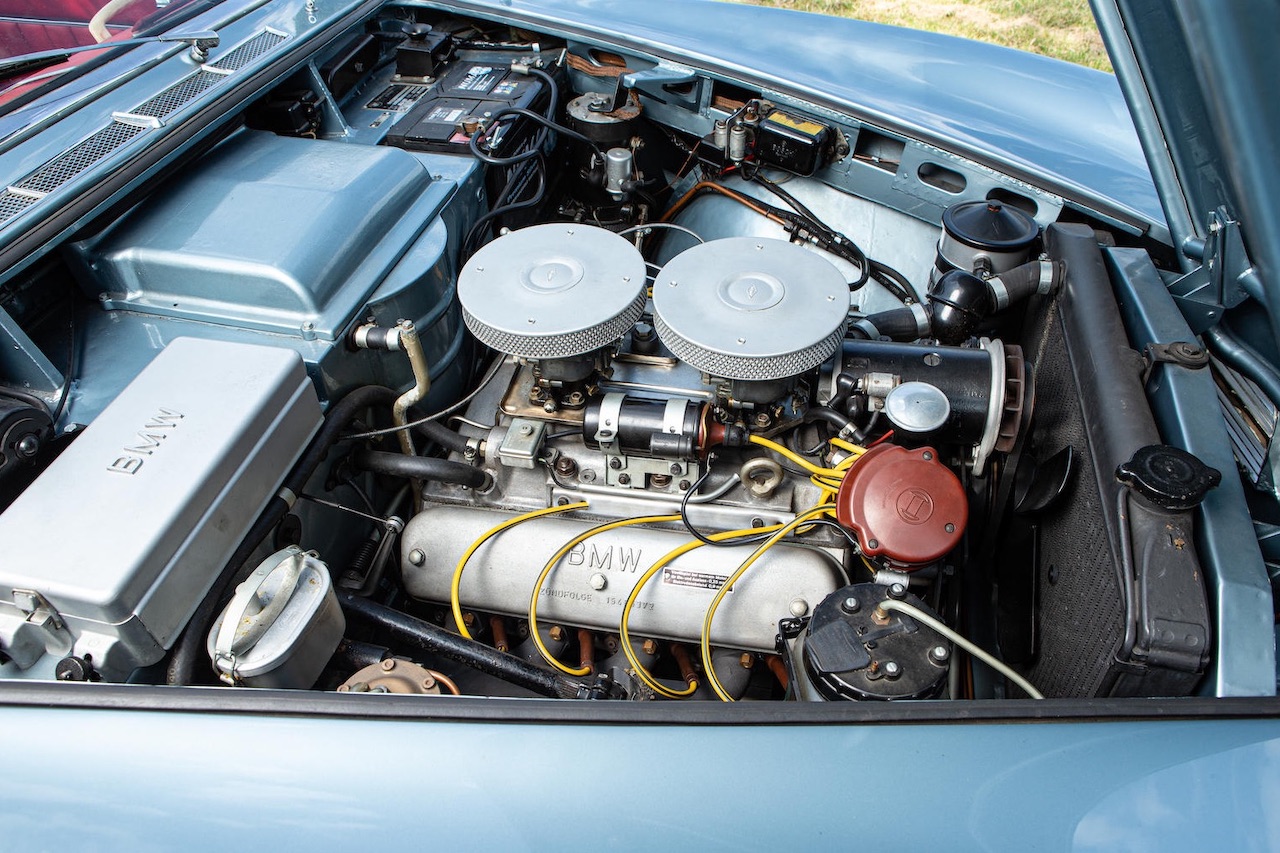 Surtees acquired the car after a tip off from a friend who knew he had a soft spot for BMW's. At the time Porsche had acquired the facilities of AFN Ltd and the BMW 503 was one of the assets stored in a workshop. It was found to be in sound condition, with Surtees snapping up the cabriolet and embarking on a restoration to return the car to a condition he was happy with. It remained his car until his death in 2017 at the age of 83. The BMW 503 has been part of the Surtees estate since and they have now decided to part with it.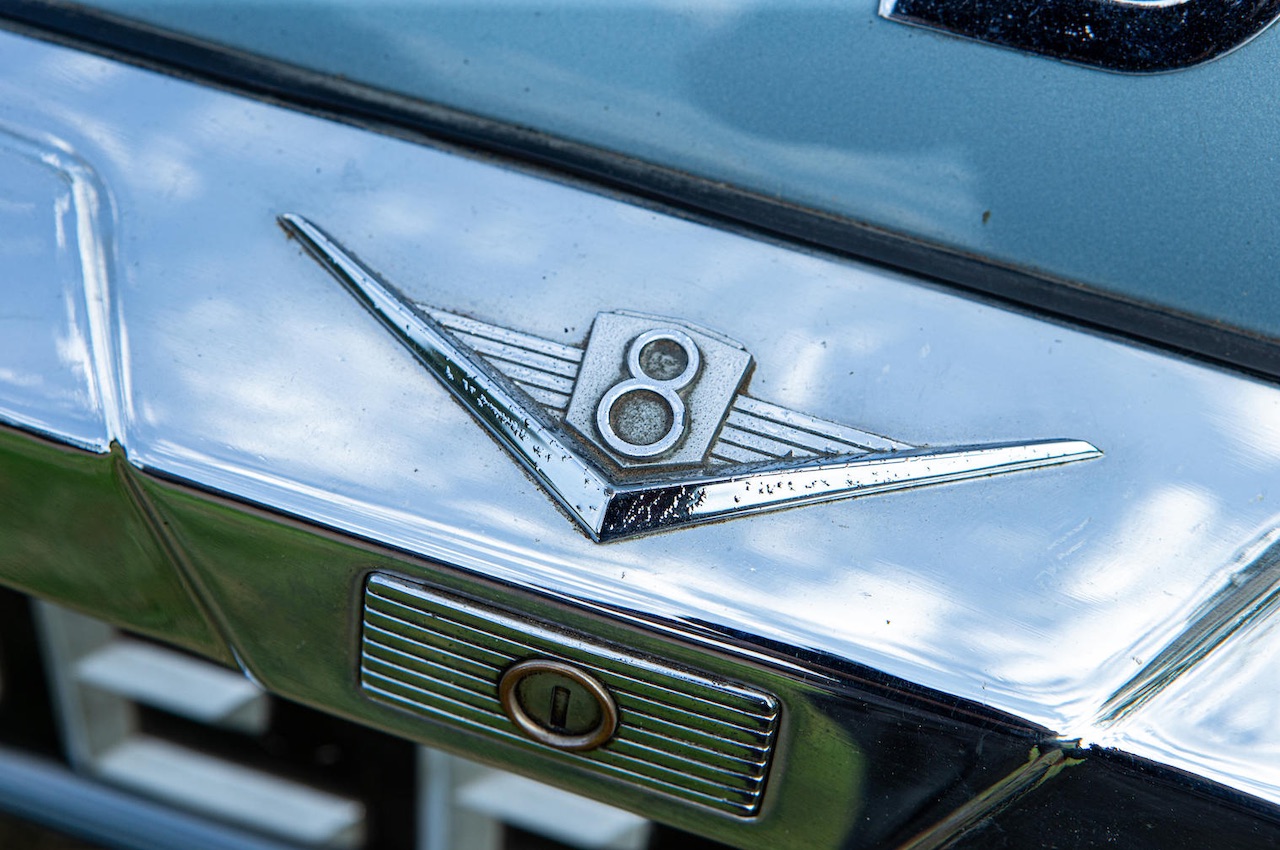 Just by itself the BMW's association with AFN Ltd is a very interesting piece of British motoring history. Archibald Frazer Nash was of course the founder of the famous Frazer Nash Cars, which would later build the coveted Frazer Nash BMW cars. He also sold BMW motorcycles in the UK before the war, so the firms connection with the German marque goes back a long way.
In 1929 the Nash business was taken over by Harold Joseph Aldington, who ran the firm with his two brothers Donald and William. They operated as importers and assemblers of BMW's which is how the Frazer Nash BMW came about. So the Aldington family connection to both Frazer Nash and BMW and subsequently this very car is a fascinating one.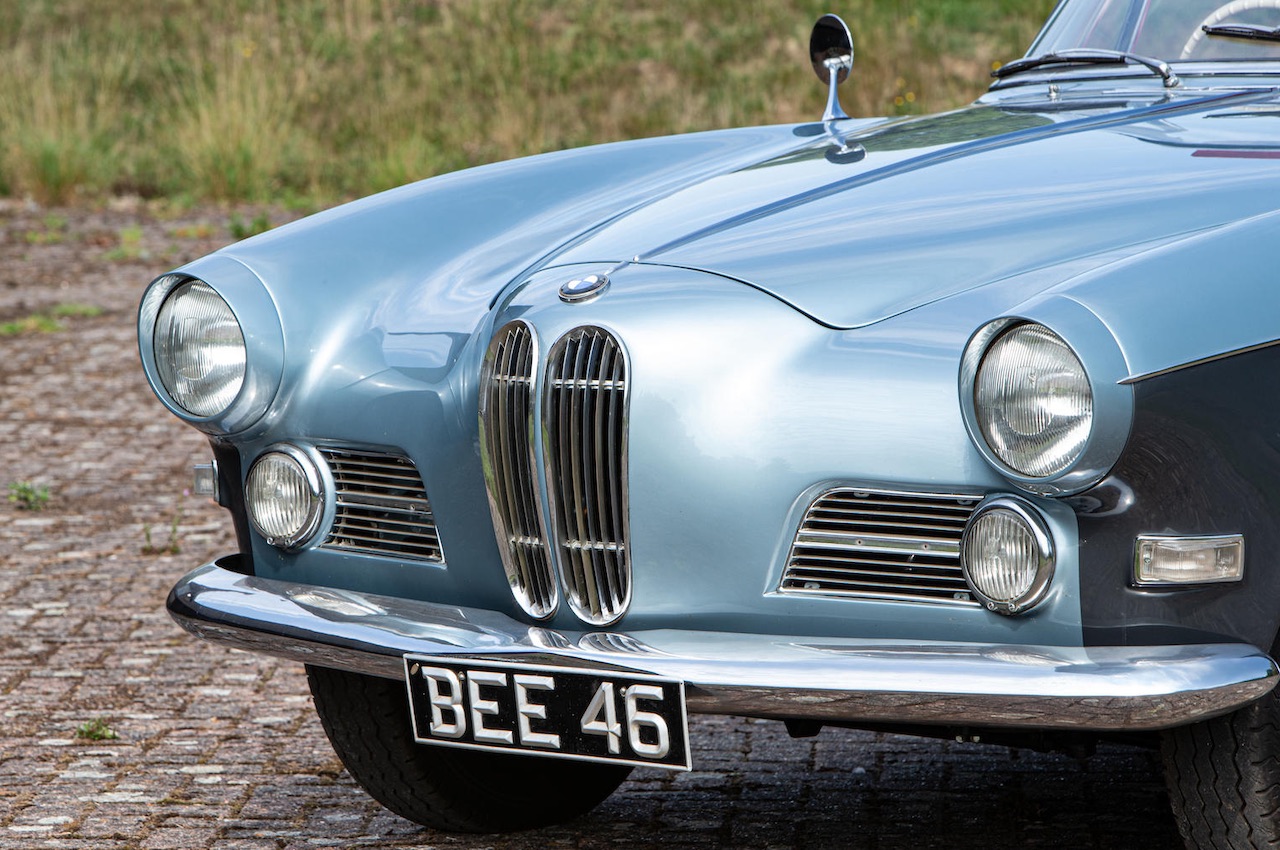 However the fact that this BMW was acquired by the late John Surtees just adds further to its history. He was of course the only driver to win both the Drivers' Championship in Formula One and the 500cc Motorcycle Championship and is fondly remembered as one of Britian's finest racing talents. He clearly had excellent taste for elegant and refined motor cars, the very fact he held on to the BMW 507 for almost twenty one years shows he adored the car.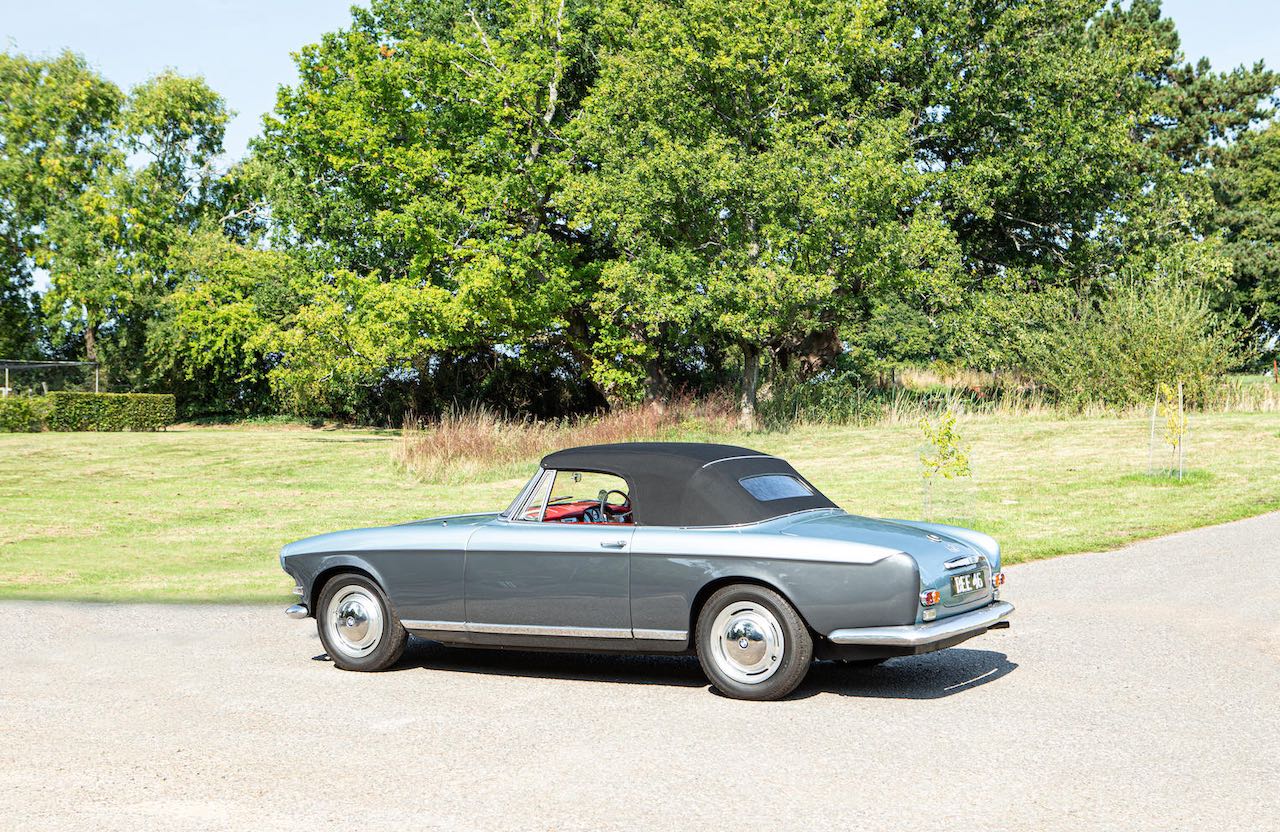 This wonderful and rare cabriolet is now ready to add to its already fantastic story, when it crosses the block at the Goodwood Speedweek sale on the 17th of October. Its auction estimate of £220,000 – £260,000 not only reflects the rarity of this BMW 507 cabriolet, but also its unique history which is simply unrepeatable.
More details on the 1957 BMW 503 Cabriolet can be found on the Bonhams website.