Jenson Button has driven the new Radford Lotus Type 62-2 in its final pre-production shakedown at the Lotus test track facility in Hethel, Norfolk, UK. The track session successfully completed the final test phases for the prototype John Player Special model. The cars final stages of development follows its UK public debut at the Goodwood Revival in September.
As test driver Jenson's role plays a crucial part in the final stage of the cars development, having been involved from the outset in the design, development and engineering of the Lotus Radford Type 62-2. His feedback and expertise ensures the Type 62-2 will offer an engaging yet refined driving experience expected from an analogue sports car.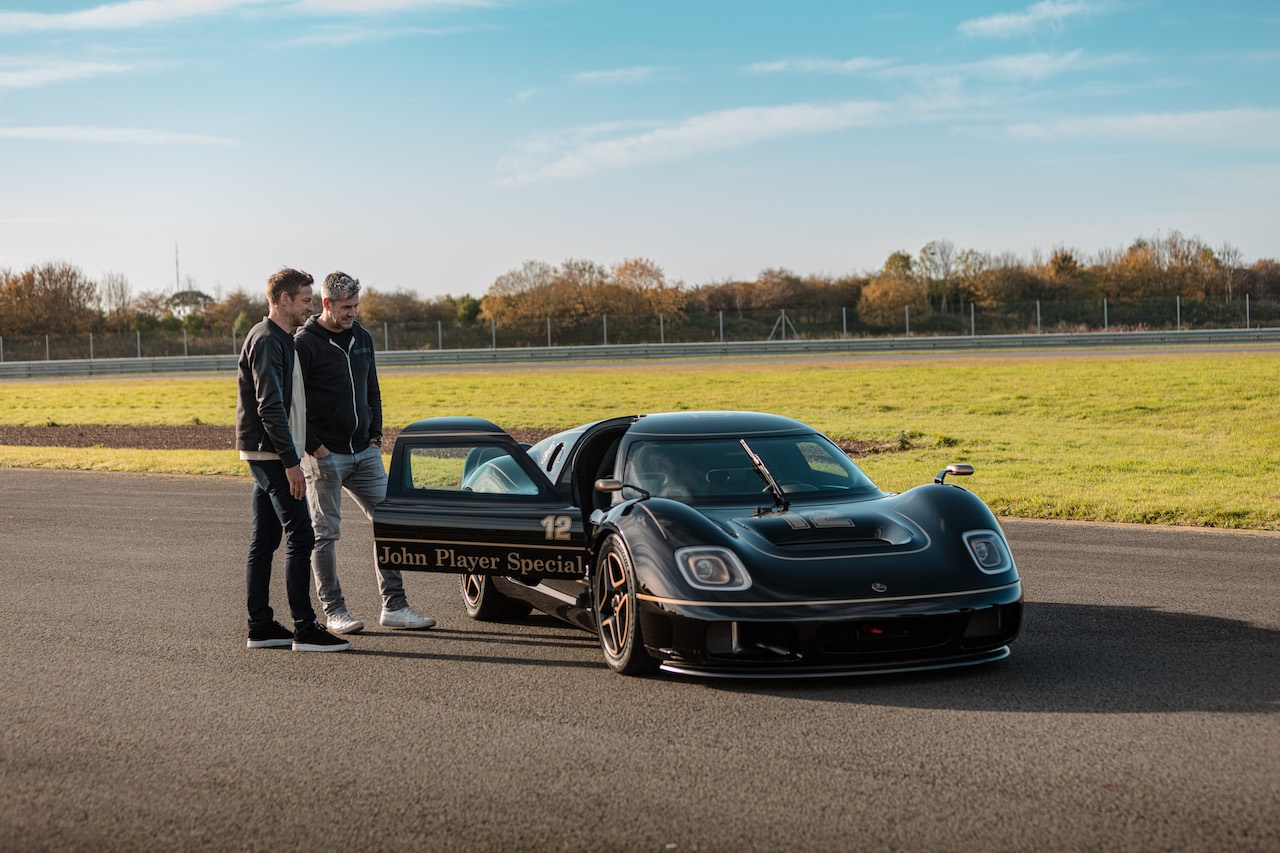 Commenting on the final test Jenson Button stated: "To finally drive the type 62-2 for the first time was obviously a very special moment, the cockpit already feels like home! The car felt great, well balanced in high and low-speed corners and ran faultlessly all day which is the perfect base for the months of setup tweaking that will follow for me."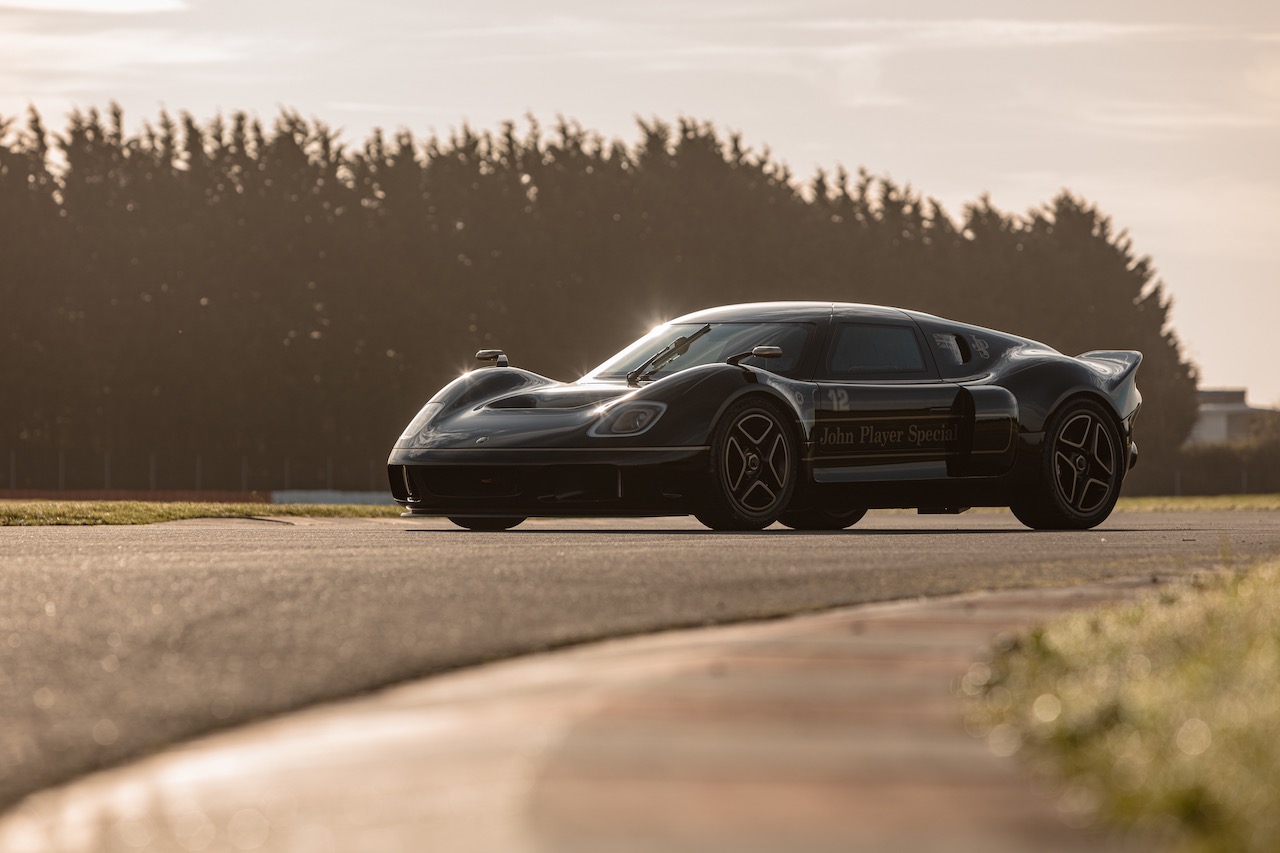 "We want to ensure that this car is a pure driver's car that pays both due respects to the DNA of Lotus but also delivers the luxury of a Radford."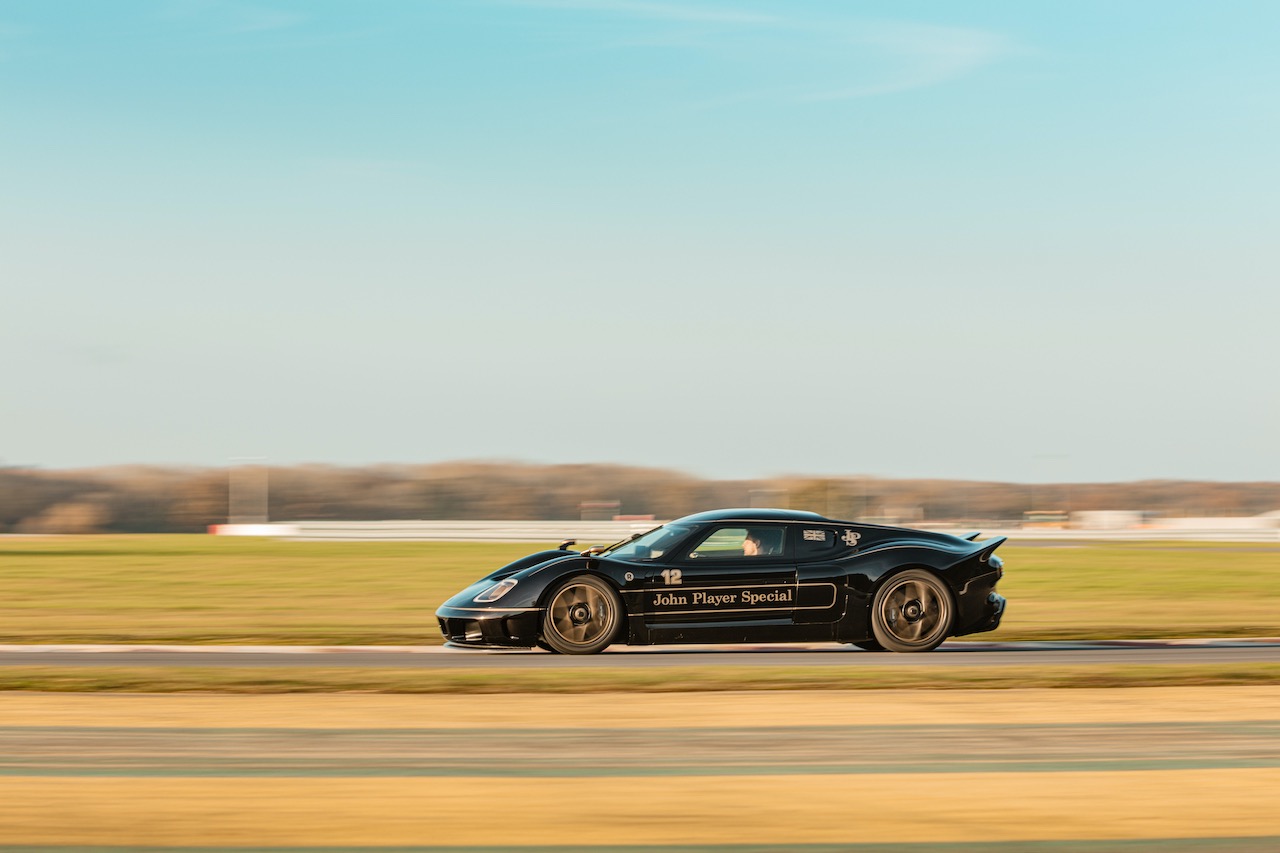 On-track during testing, the Type 62-2 John Player Special prototype delivered an electronically limited top speed of 186mph and a 0-62mph acceleration speed of 2.9 seconds. 0-124mph was completed in 8.4 seconds. It will produce 600bhp from a supercharged 3.5-litre V6 and has a dry weight under 1,000kg.
The mid-engined two-seater coupe is based on Lotus technology that has been reengineered throughout including upgraded pistons, con-rods and camshafts, adjustable coil spring suspension driven through a 6-speed manual transmission. The carbon fibre body panels and interior sit on an ultra-lightweight aluminium chassis, in keeping with the Lotus philosophy of "Simplify and add lightness."
Clive Chapman, Managing Director of Classic Team Lotus and son of Lotus founder Colin Chapman was present at the test session and was one of the first to see the Type 62-2 John Player Special take to the track.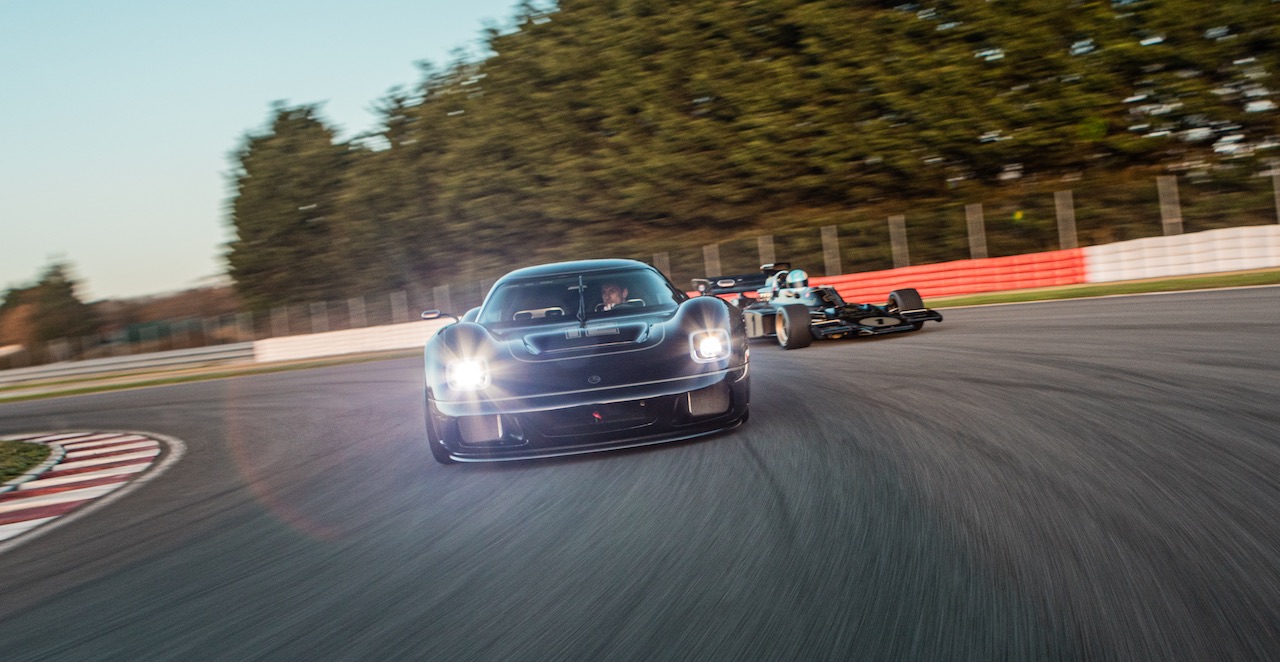 He said: "Seeing this modern Radford Lotus Type 62-2 in action on the Hethel track today has been really very special. The way it has taken the spirit and legacy of the original Type 62, combined it with the iconic JPS livery, and revived it for the modern day sportscar enthusiast is an admirable achievement."
Upon completion of delivery, all of the Radford Type 62-2 owners will be invited to attend an exclusive one-day track event to get behind the wheel alongside Jenson Button, who will demonstrate how drivers can get the most out of their Radford on the racetrack.
The first deliveries of the cars all new Radford Type 62-2 is set to commence from Q2 2022, with numbers limited to just 62 examples.