RM Sotheby's have sold the highly anticipated 1965 James Bond Aston Martin DB5 for a final $6,385,000, making it the most valuable DB5 ever sold at auction. Affectionately known as "the most famous car in the world," the DB5, chassis no. DB5/2008/R, is one of just three surviving James Bond 007 DB5's as seen in Goldfinger and as used in the promotion of Thunderball.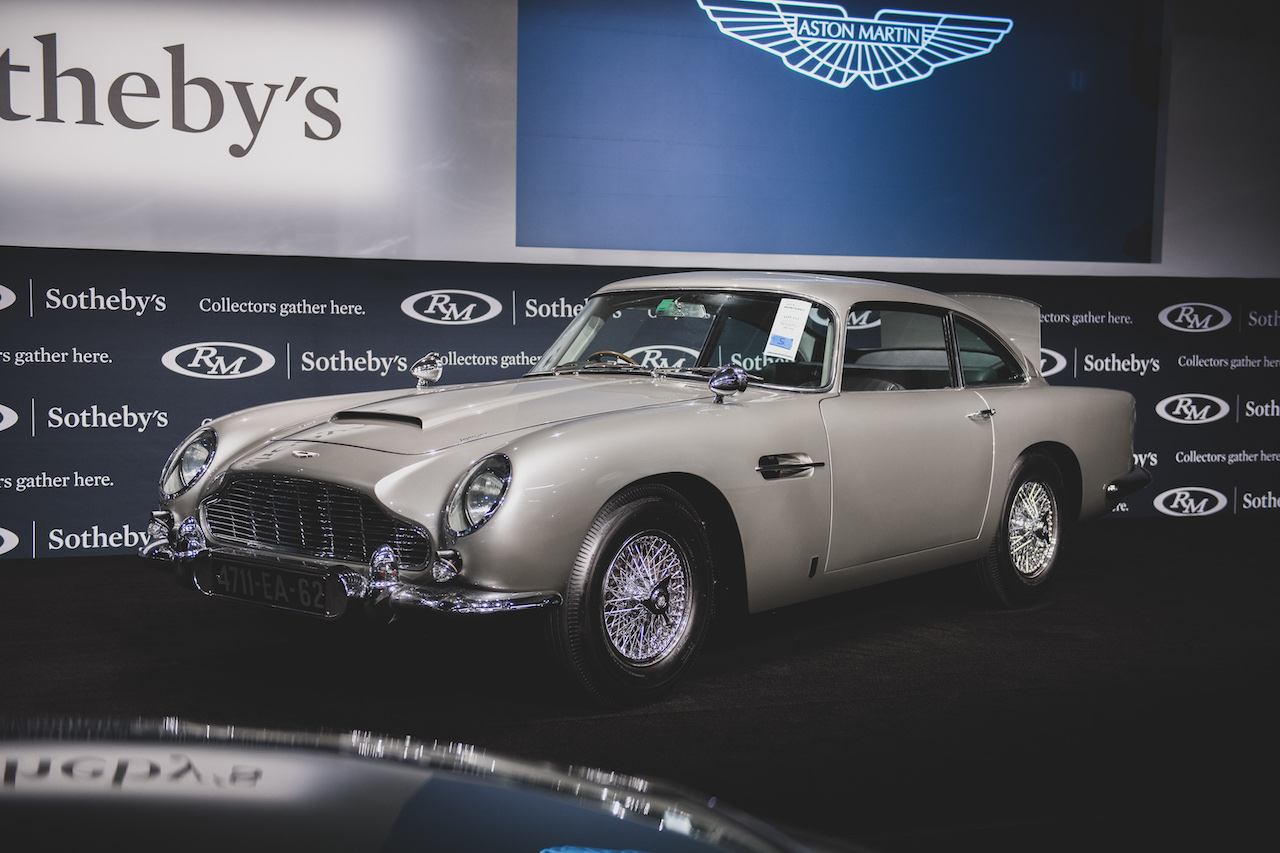 The car was built specifically for Eon Productions and outfitted with legendary MI6 Q Branch specified gadgetry from new. Fully restored by Roos Engineering in Switzerland, the car was presented in Monterey with all gadgetry fully functioning as Q intended.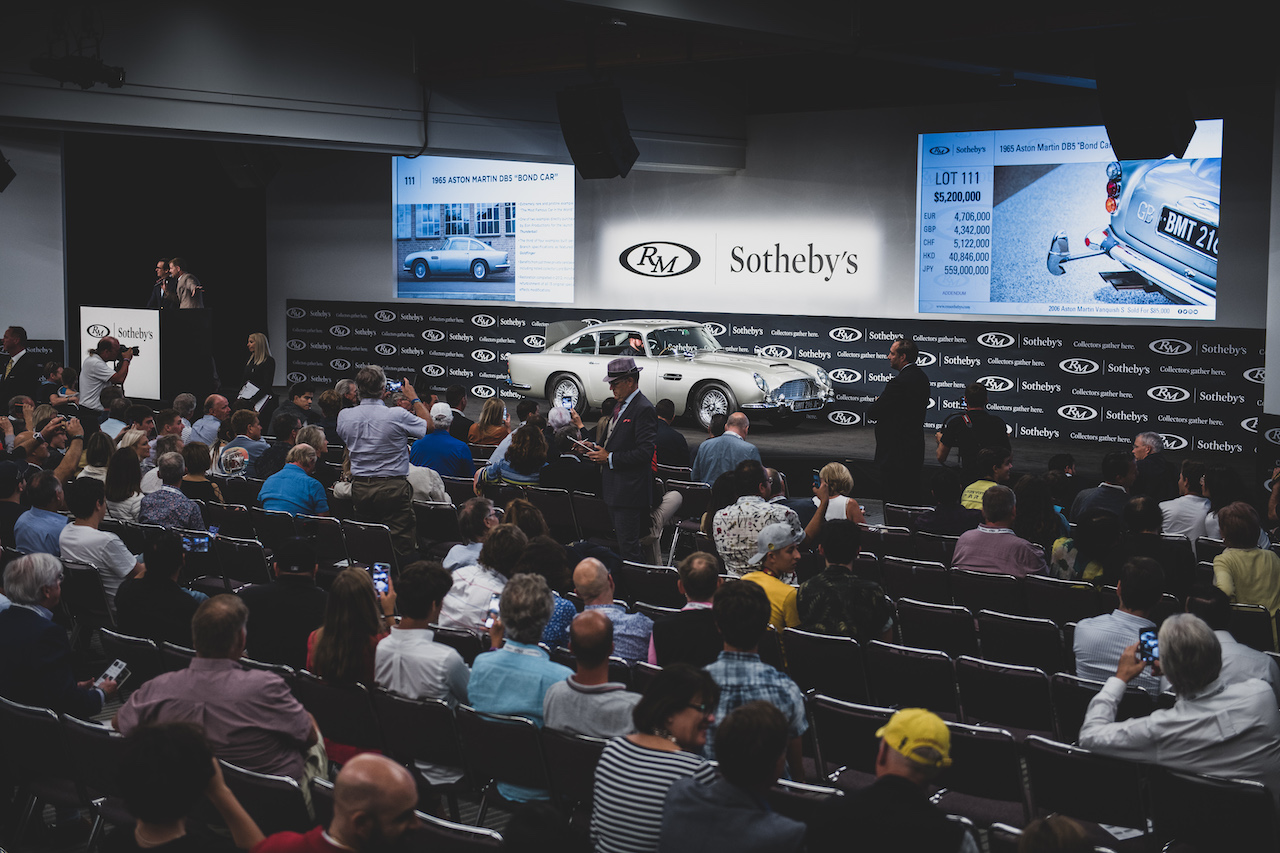 After drawing significant attention in the lead up to the Monterey auction and during the pre-sale exhibition, the DB5 was the subject of a four-and-a-half-minute bidding competition between six interested parties in the room and on the phone, eventually selling to an enthusiastic bidder present in the auction room.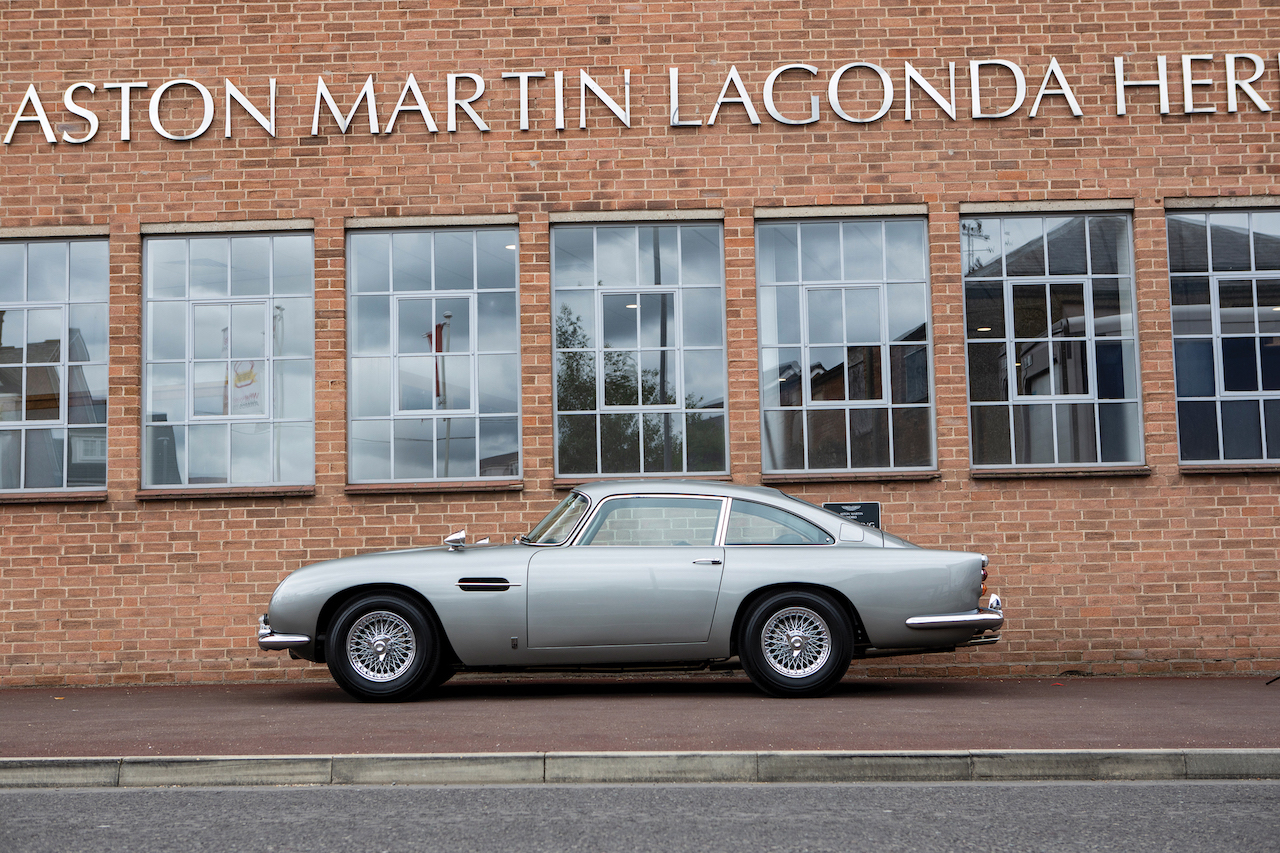 Barney Ruprecht, Car Specialist at RM Sotheby's said "It was an honor to offer the iconic James Bond 007 Aston Martin DB5 alongside our partners at Aston Martin Works and Aston Martin Lagonda. We are beyond thrilled with tonight's fantastic result and proud to have set a new record for the most valuable DB5 sold at auction."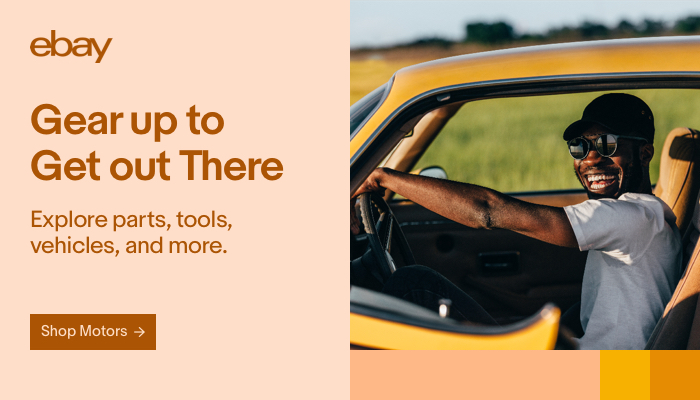 "Beyond this new auction record, the enormous amount of interest in the car and excitement surrounding it ahead of the auction solidifies its status as the "most famous car in the world," along with the hobby's great respect for the Aston Martin brand."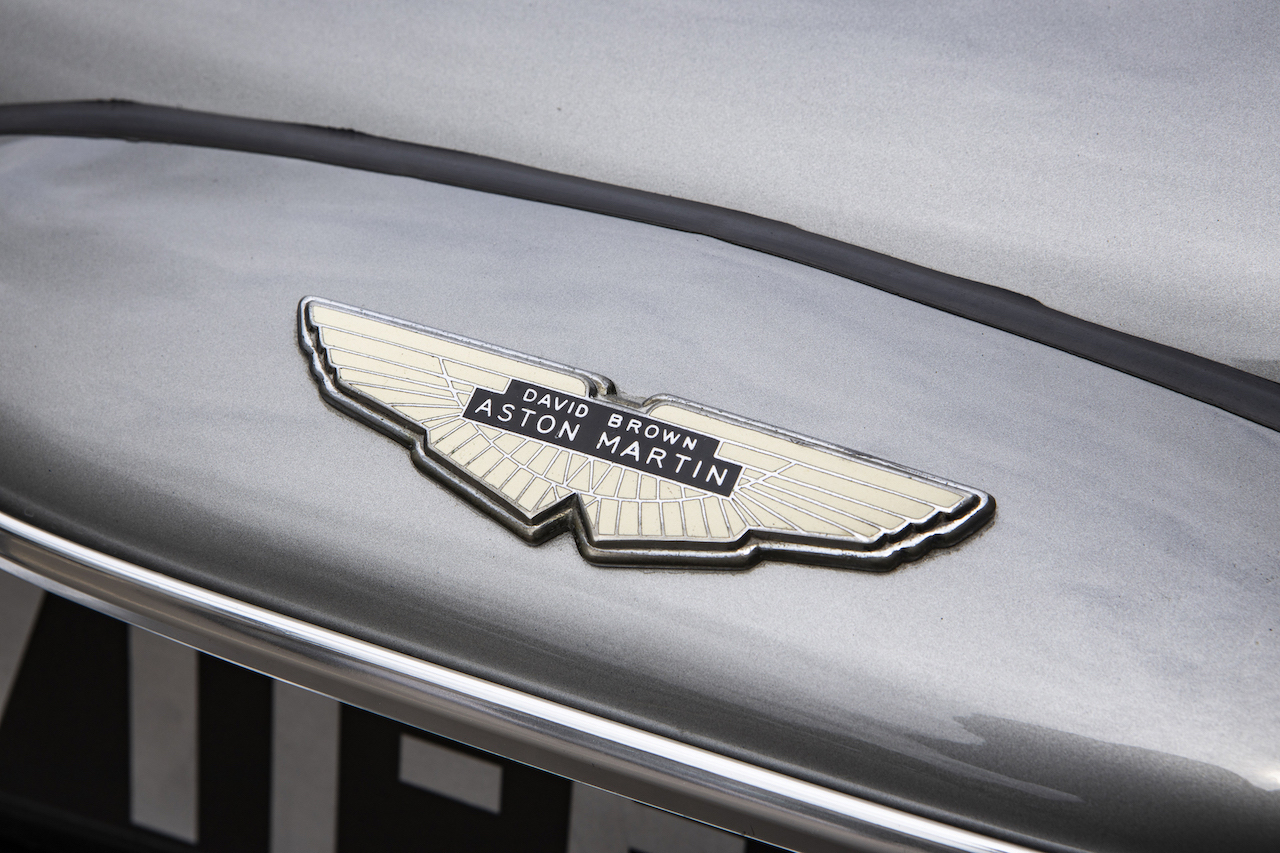 Paul Spires, President of Aston Martin Works, said following the sale: "The interest among collectors and enthusiasts worldwide underscores the enduring global appeal of this great British sports car company. Thanks to RM Sotheby's this event has been, without question, a highlight of the Aston Martin heritage year in 2019 and I, for one, look forward to seeing more such sales in the future."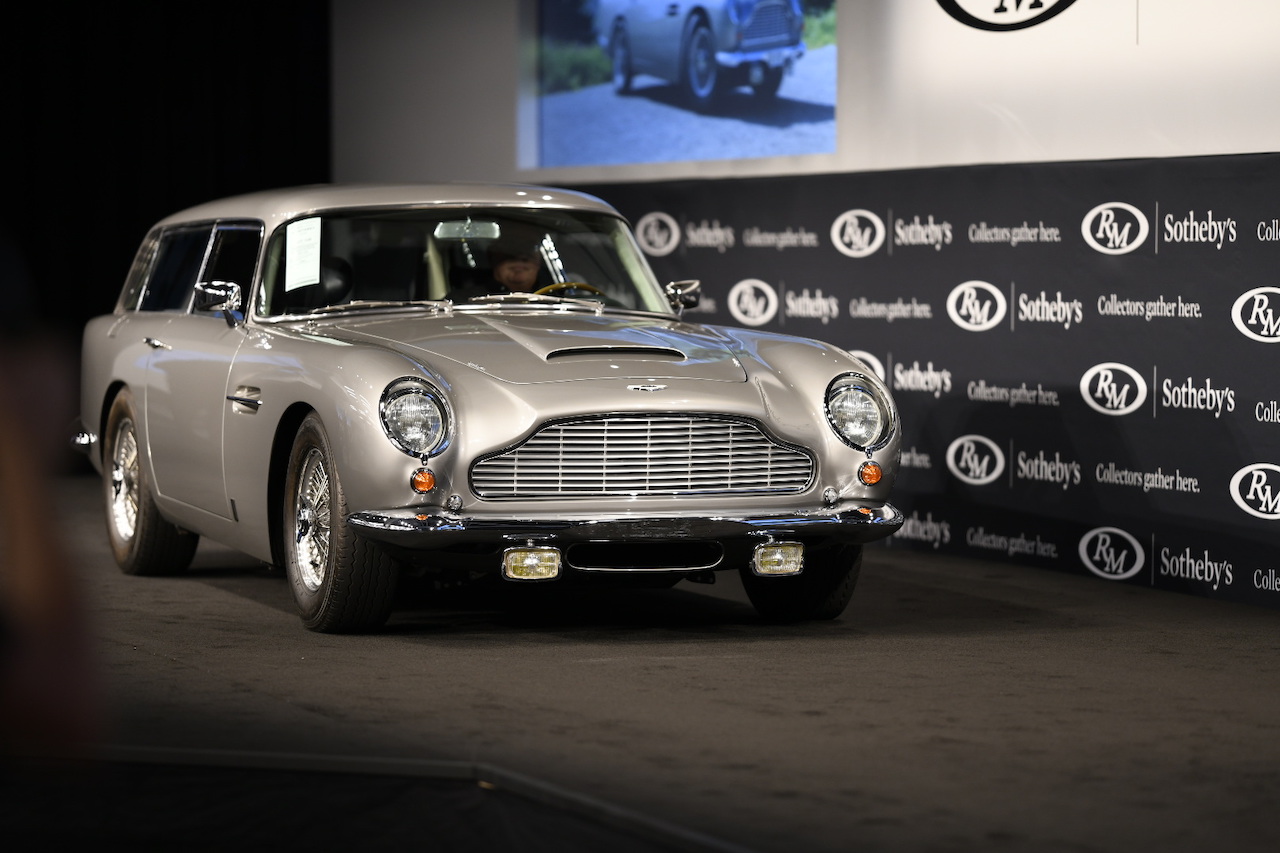 Additional highlights from the sale session include the 1965 Aston Martin DB5 Shooting Brake, which garnered extensive pre-sale interest to sell for a final $1,765,000, exceeding its estimate (est. $1m/1.4m). One of just 12 factory DB5 Shooting Brakes built and having had a mere three private owners from new, the DB5 is now the most valuable Shooting Brake bodied-car of any marque sold at auction.
Article Source RM Sotheby's