Classic car auction house Historics are selling a super rare 1967 Ferrari 365/4 Daytona Spider by Scaglietti at its special anniversary sale from 14th – 18th July. This particular Daytona is significant as it is said to be no 4 of just 6 prototype Spiders produced, which makes its not only rare but very significant in the history of open top models to emerge from Maranello.
Chassis number 11929 began life as a GTB/4 Coupe in 1967 and was tested extensively by Ferrari at Modena, where it set at world record for a production car of 300 km/h. It then went on display at the 55th Paris Motor Show in 1968 along with another prototype chassis number 11795, which would become the official press car. Chassis number 11929 was then presented to Ferrari Sports Car Team driver Arturo Merzario, who started his career with the Fiat Abarth Works team.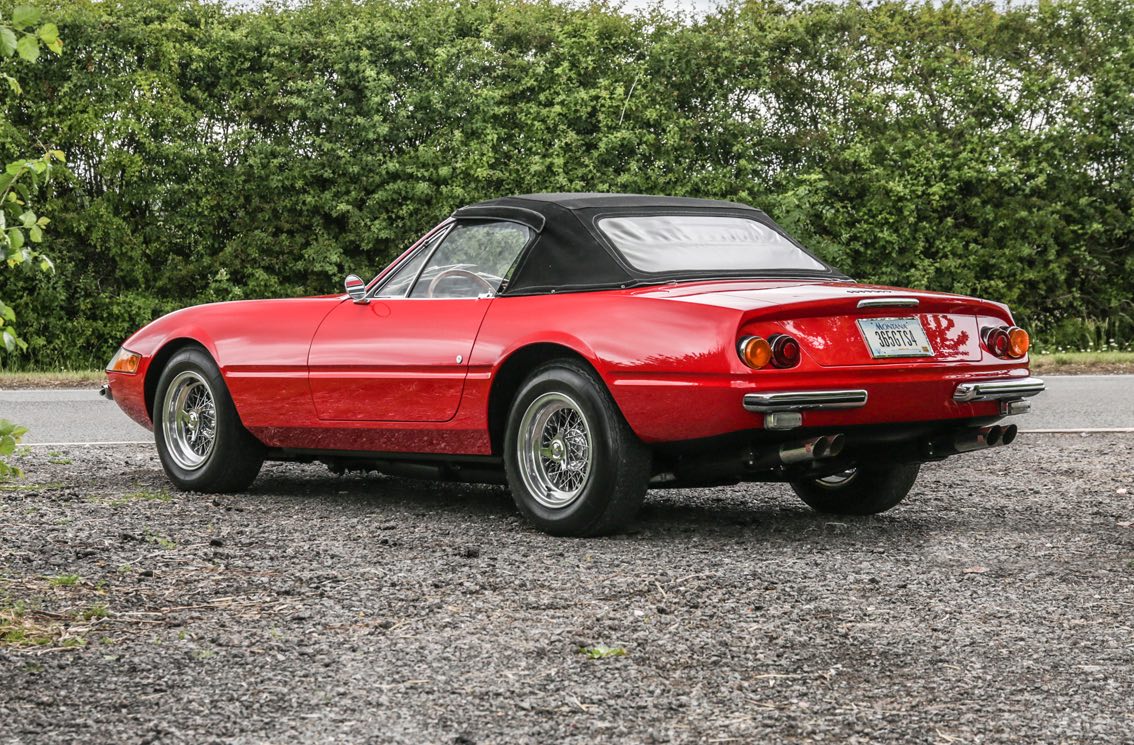 According to the official Ferrari "Red Book", which was writen by Enzo Ferrari himself, this particular Ferrari 365 was converted to Spider configuration in 1970/71 by Carrozzeria Scaglietti. It is then stated to have traveled to the United States in the 1980s and would later sell for a recording breaking $1m. Since then it has passed through the hands of numerous collectors in the US and Canada, before recently arriving in the UK.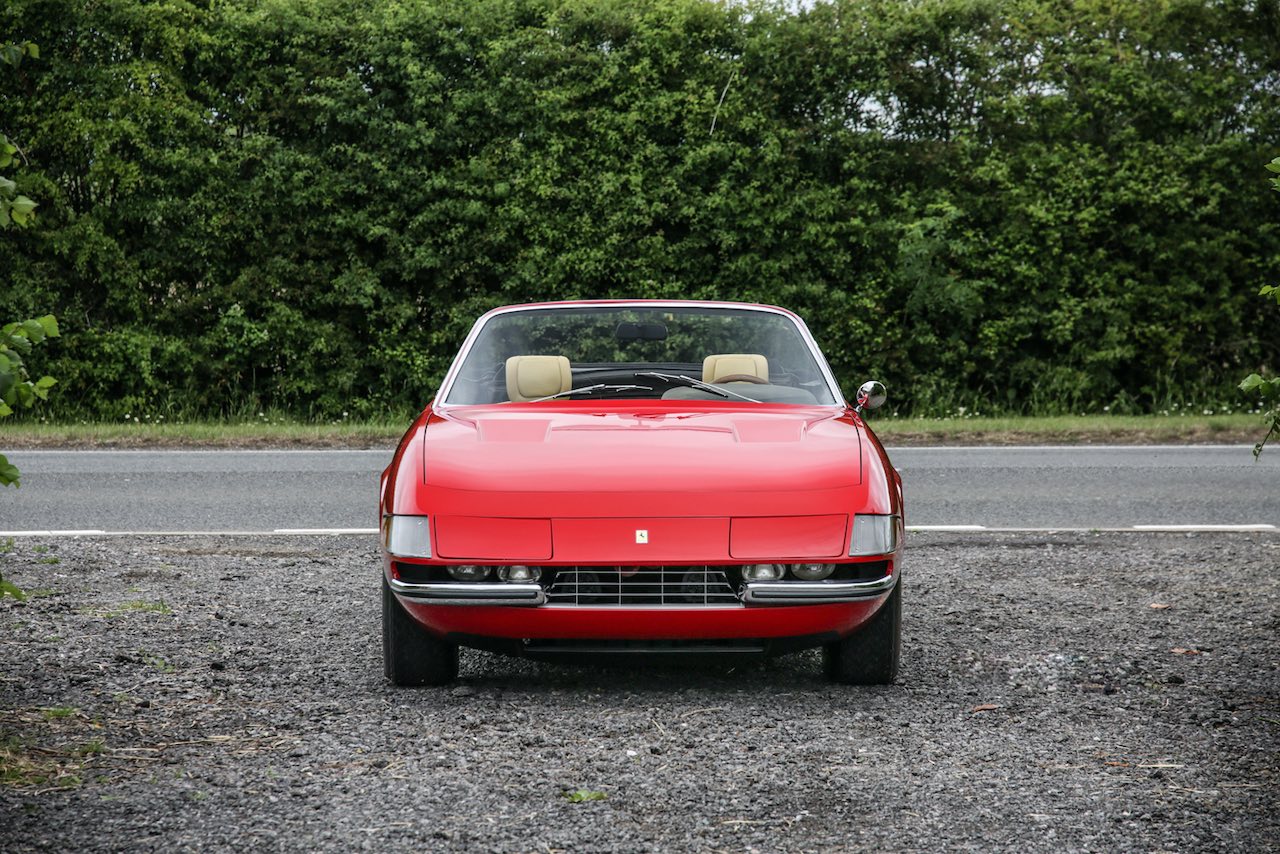 What makes Chassis number 11929 significant is the fact it is the only other prototype Coupe constructed on a 275 GTB/4 platform. The only other example is the original press car itself, chassis number 11795, which currently resides in a private collection in California. This makes both cars not only significant, but also exceptionally rare.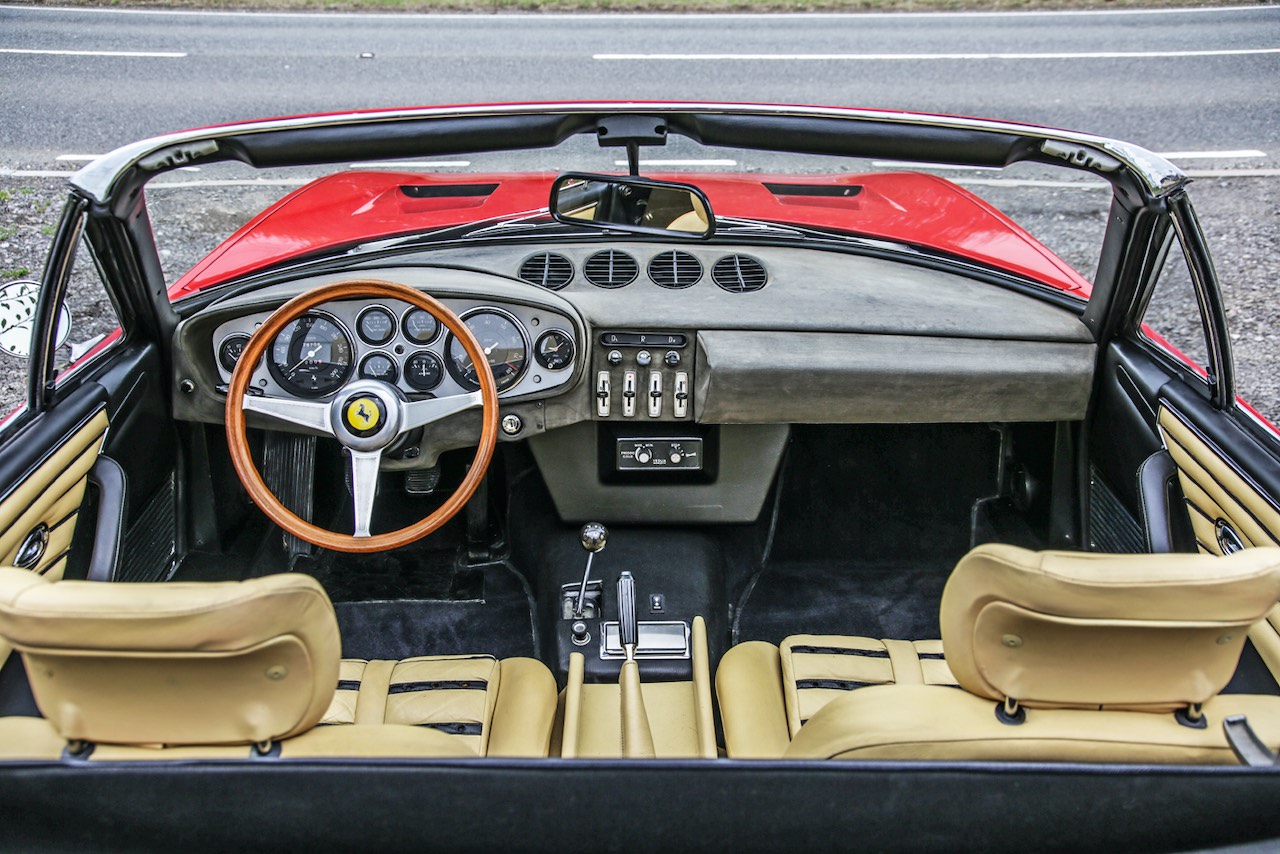 Although this Ferrari 365/4 Daytona Spider was converted by Scaglietti, it is believed that much of the original prototype features survived, most notably the 275 GTB/4 chassis.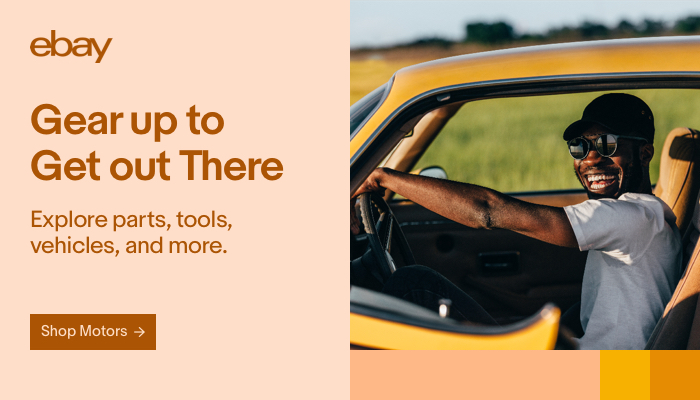 Chassis number 11929, which is being offering by Historics at its 10th Anniversary Grand Summer Sale, is stated to be in stunning condition and is finished in traditional Ferrari Rosso Corsa (it is believed to have possibly been Bianco Polo, though other accounts state it was Dark Blue). This is complimented by a tan interior. The Columbo V12 is stated to have undergone a rebuild in 2006 and the car has seen little work since. Both the paintwork and the underside are said to be in exceptional condition. This Ferrari 365/4 is supplied with a NOVA certificate and what is described as a fascinating history folder.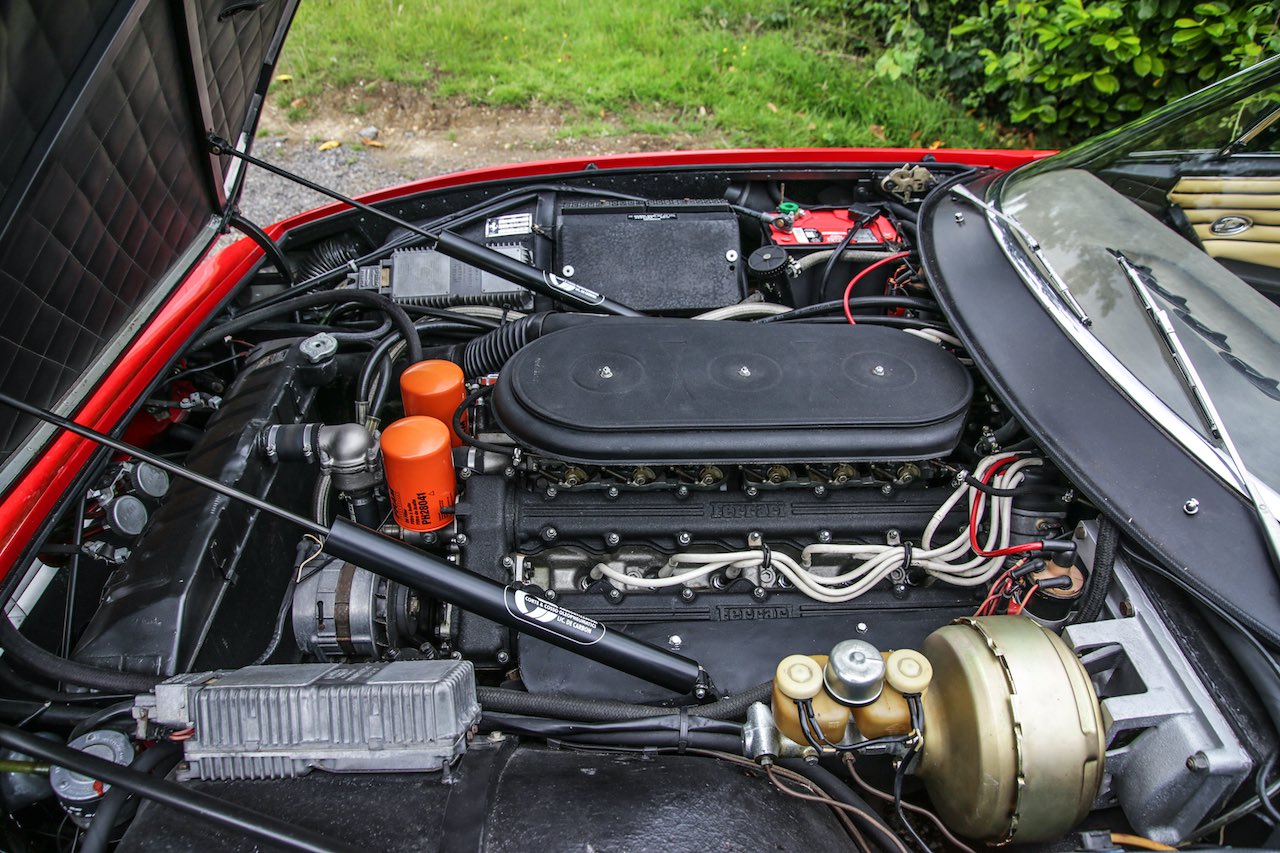 It is not often that a Scaglietti conversion, one that possibly received a nod of approval from il Commendatore himself, comes up for sale. This is a fascinating piece of Ferrari history and a worthy addition to its long line of elegant convertibles. With the legendary Ferrari 365/4 Daytona Spider often the subject of numerous kit car imitations, Chassis number 11929 is no such creation… it is the real deal and the fact it is a prototype 275 GTB/4 chassis just adds to the story. It's history would certainly be worth investigating further for the new prospective owner.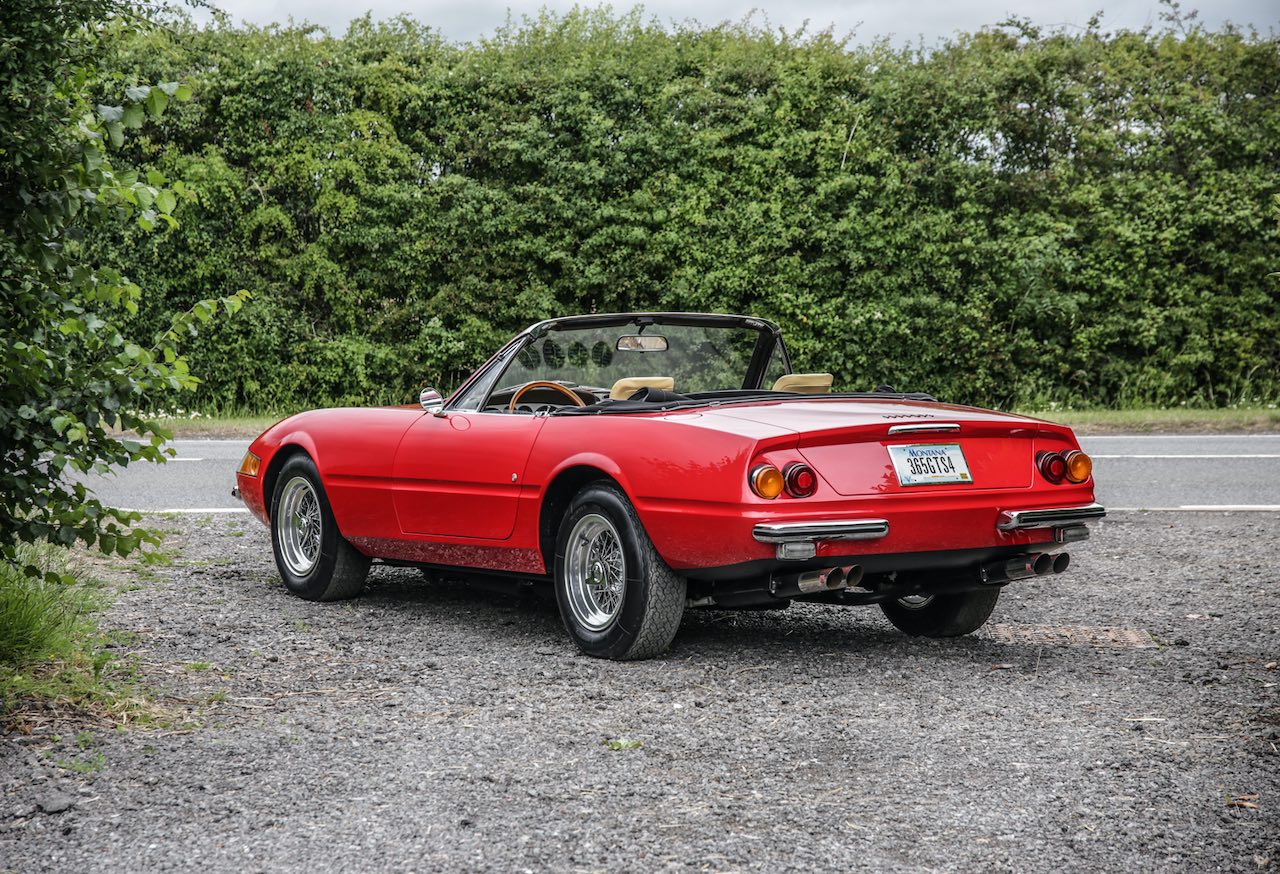 This Ferrari 365 4 Daytona Spider Prototype carries an auction estimate of £580,000 – £670,000. More details can be found on the Historics website.